It's good to remind children that holiday gift giving goes both ways. Making their own wrapping paper is fun and gets them excited about wrapping and giving a gift to friends and family.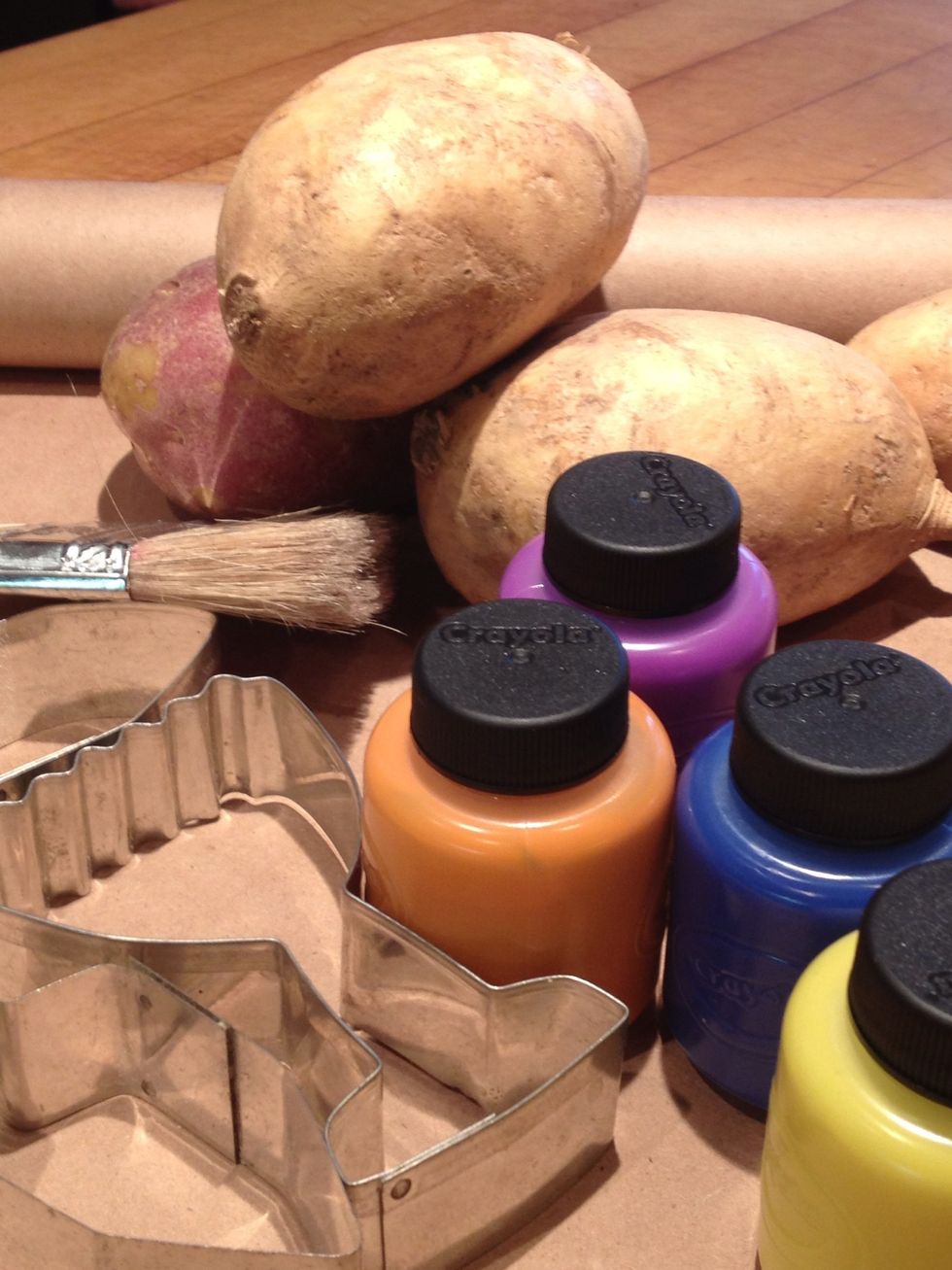 Gather your supplies.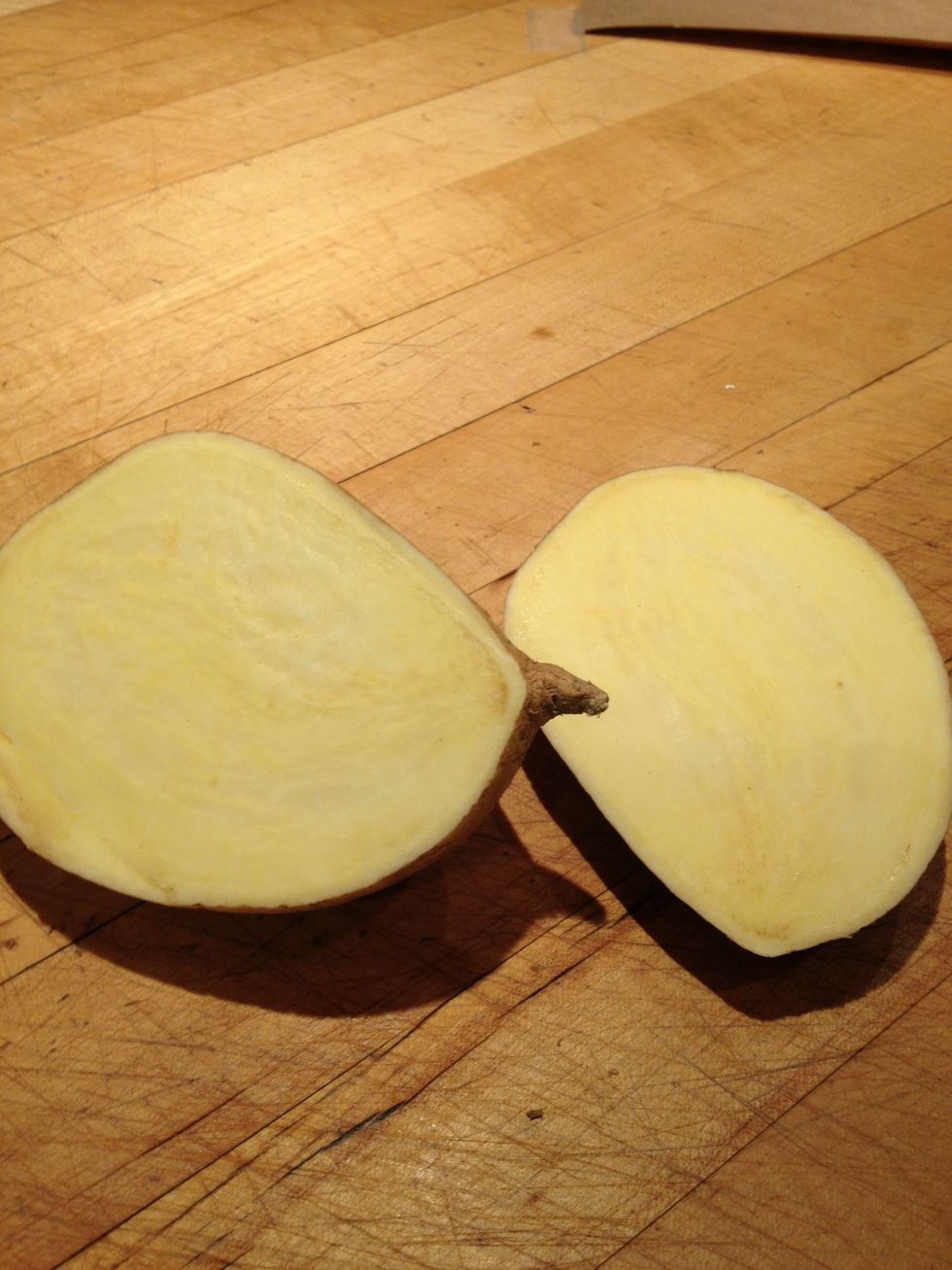 Cut a potato in half vertically. Be sure to select a potato with a wide enough surface. I am using white Japanese sweet potatoes since they looked like the best size for the project.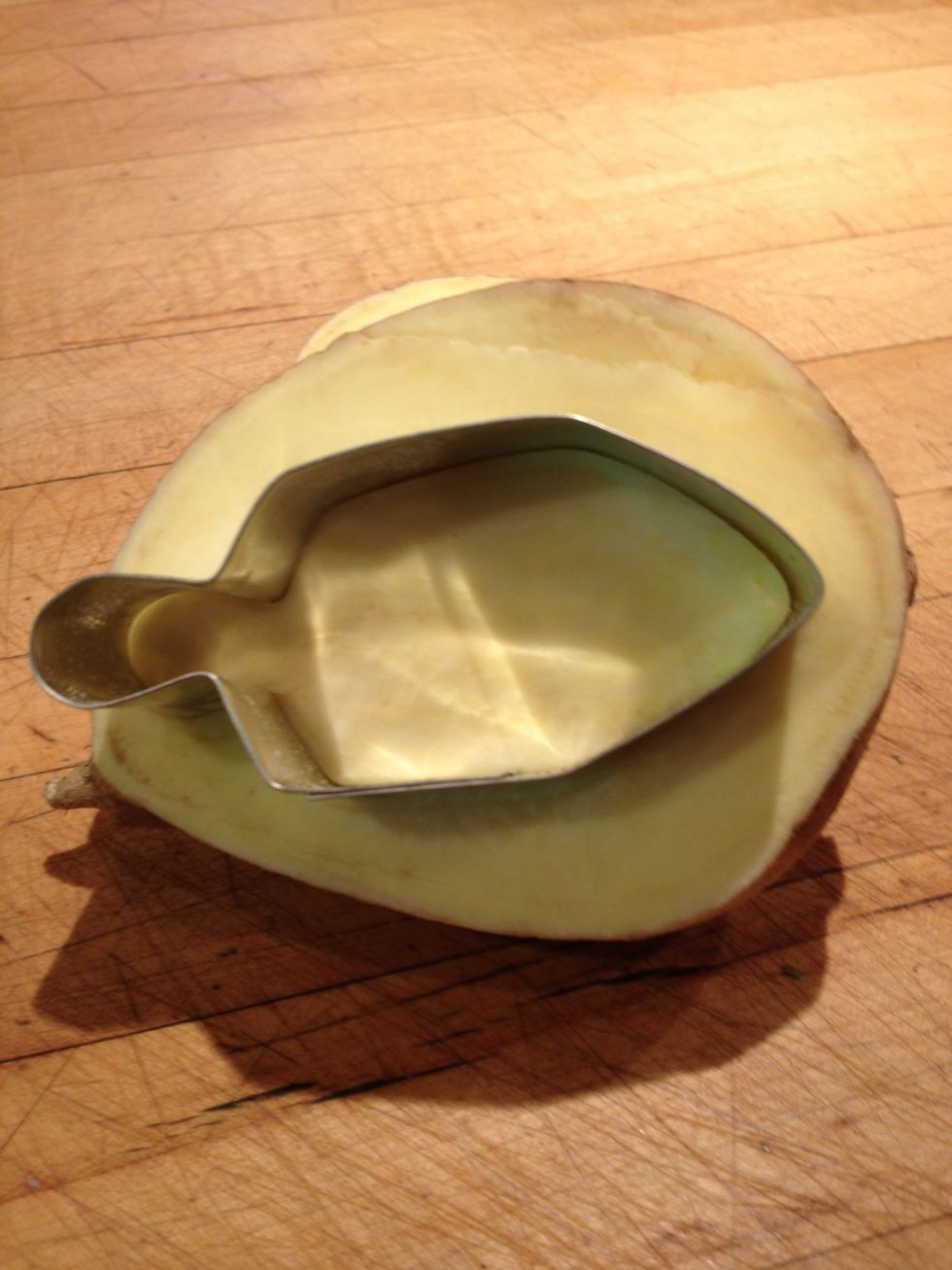 Select a Chanukah cookie cutter and push it into the potato half. I'm starting with a dreidel.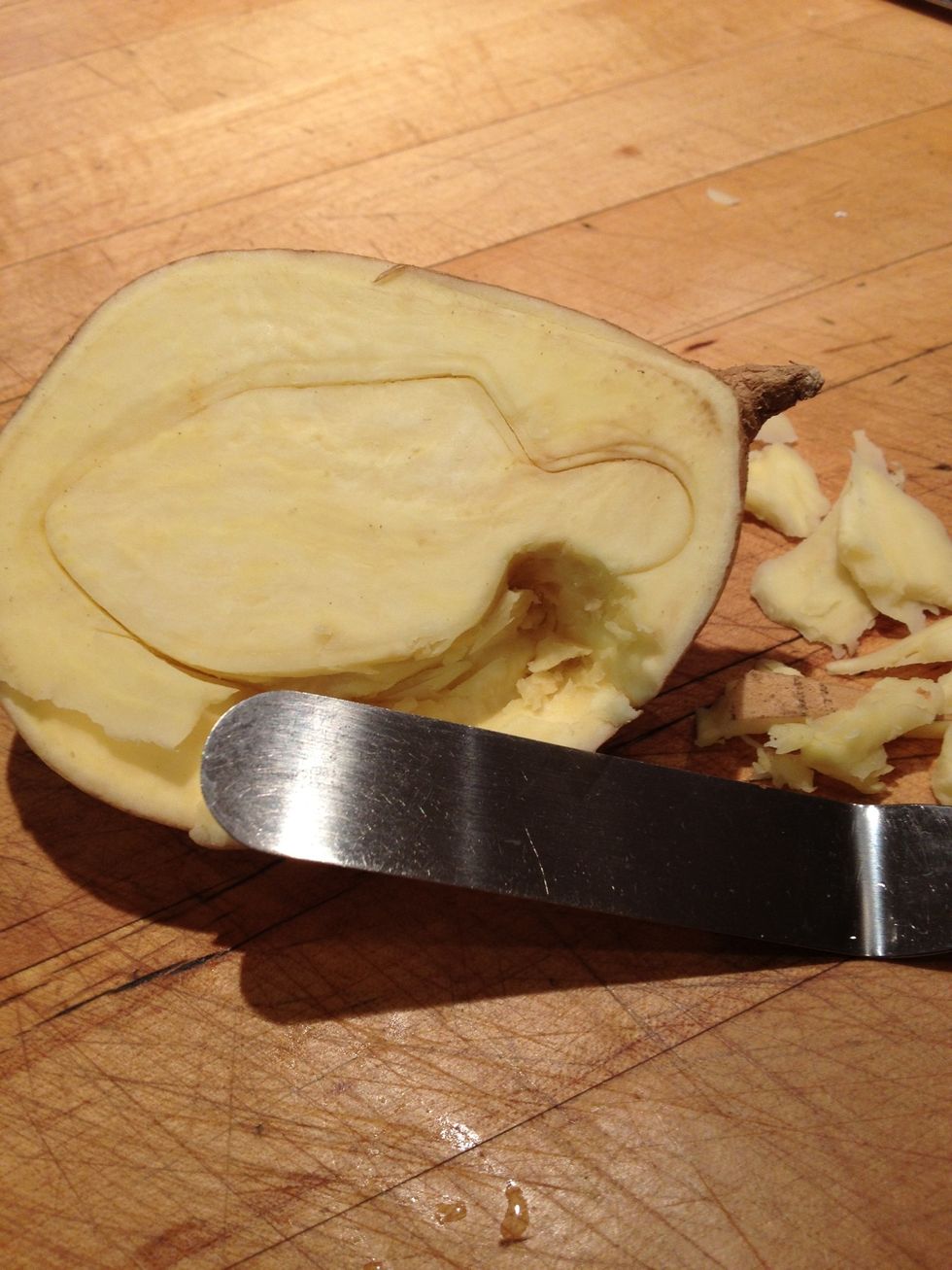 Cut around the design with a dull knife. If the child is too young for this step and you are going to do it, it goes much faster with a sharp knife.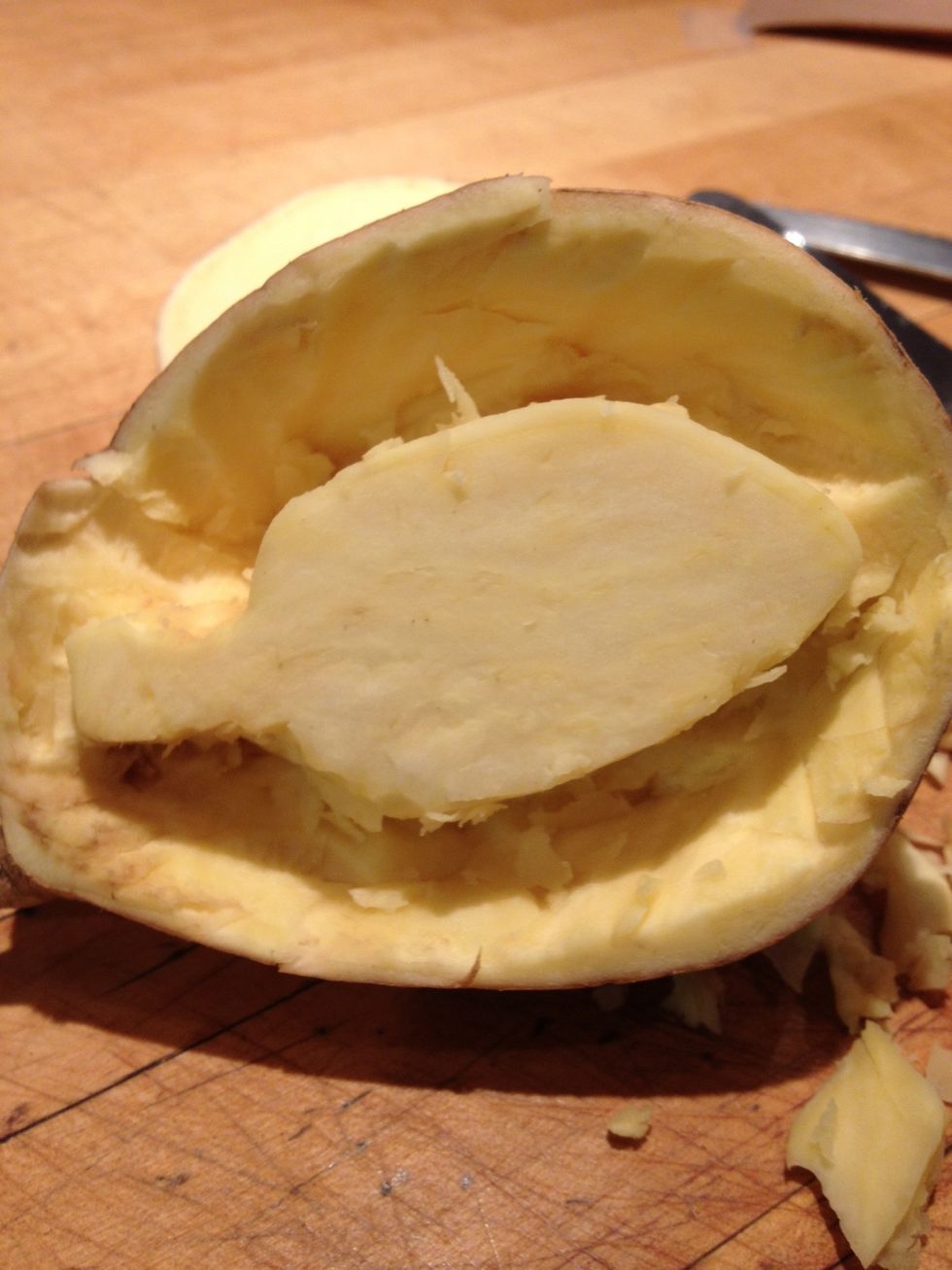 Yes, this is a dreidel, although a crooked one. The goal is to cut enough potato away from the outline to leave a raised design.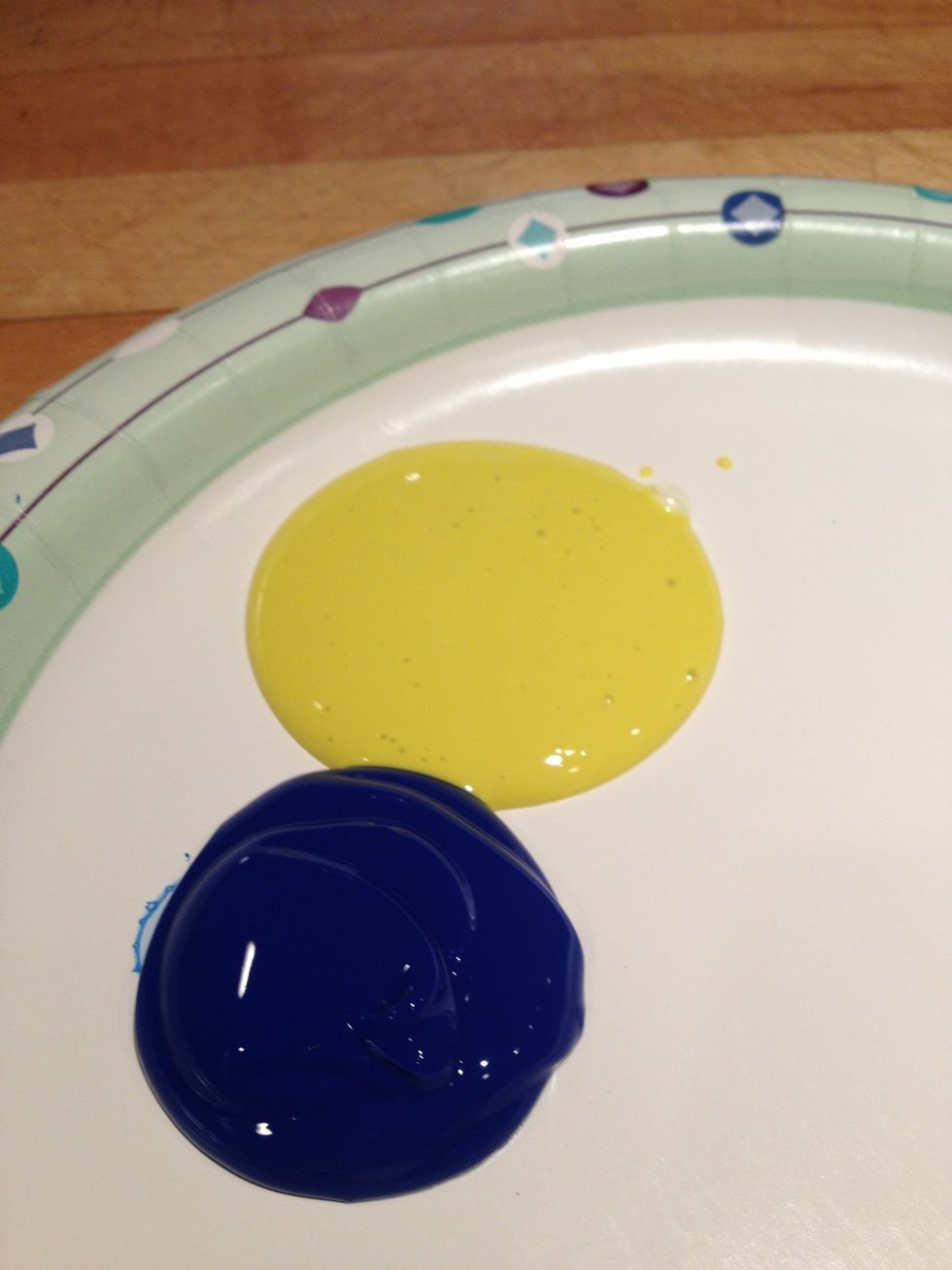 Now comes the fun part. Pour one or two colors of paint onto a paper plate.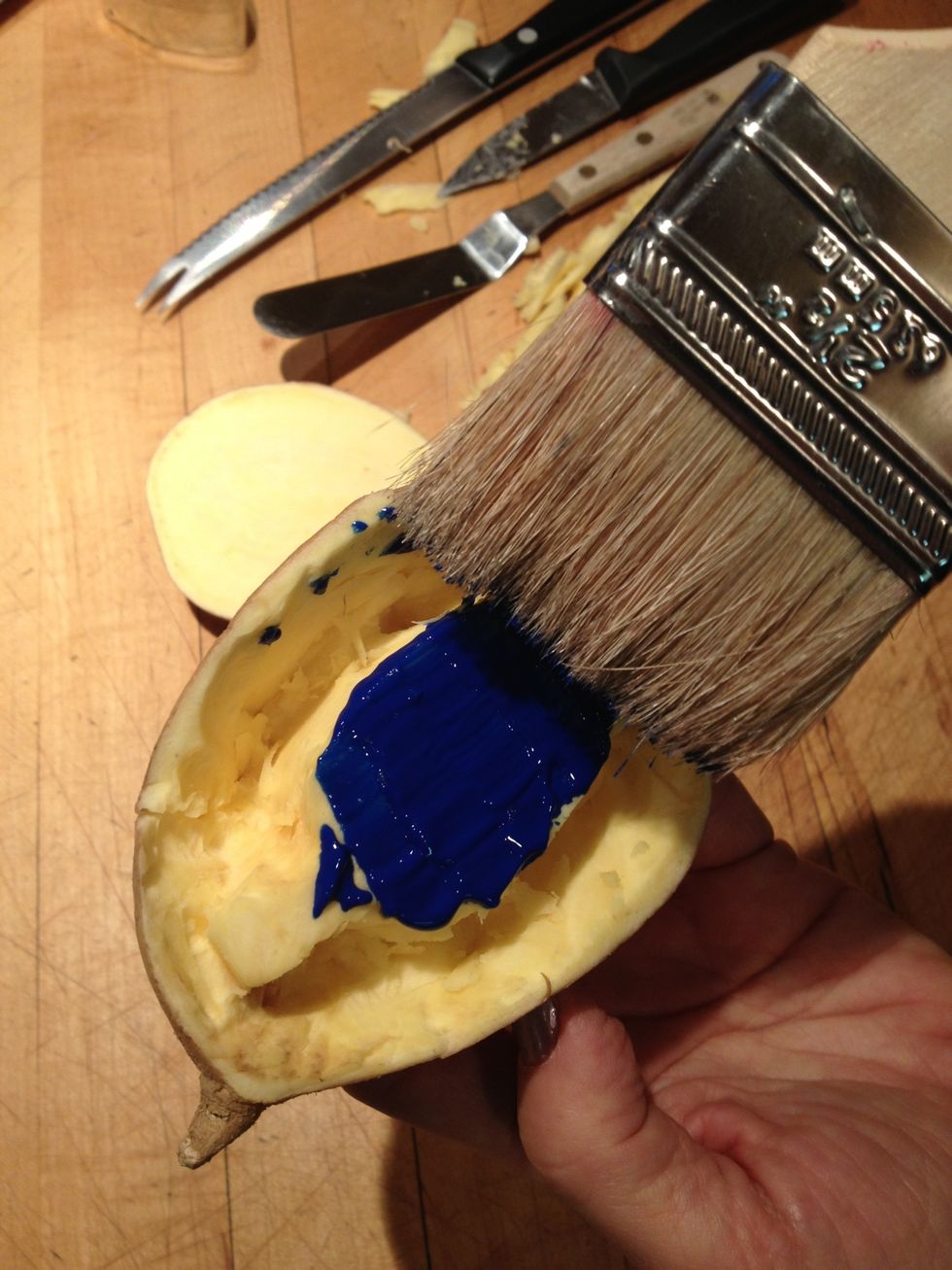 Brush the paint onto the raised design.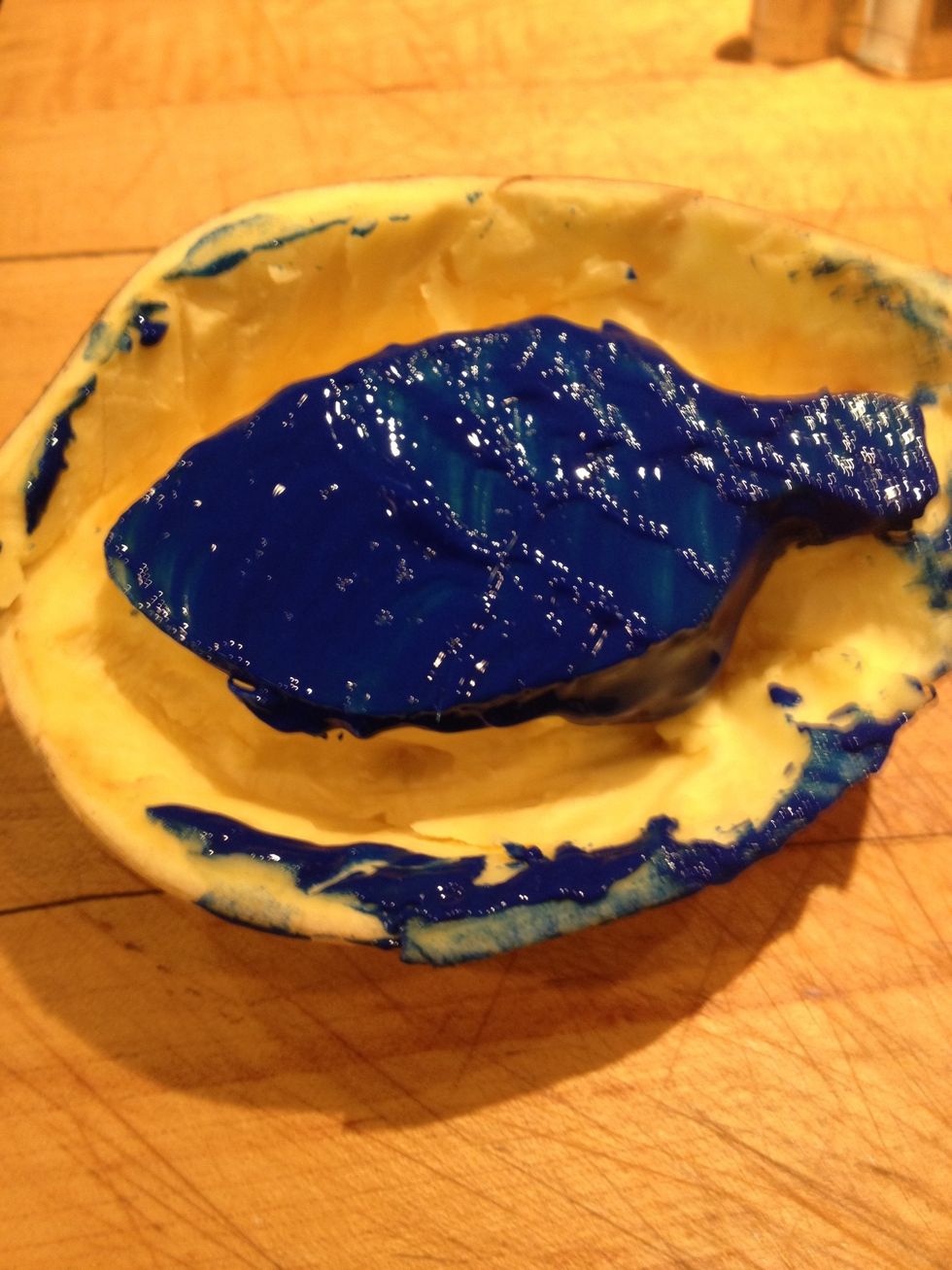 Don't paint on too heavily as the thicker the design, the harder to wrap.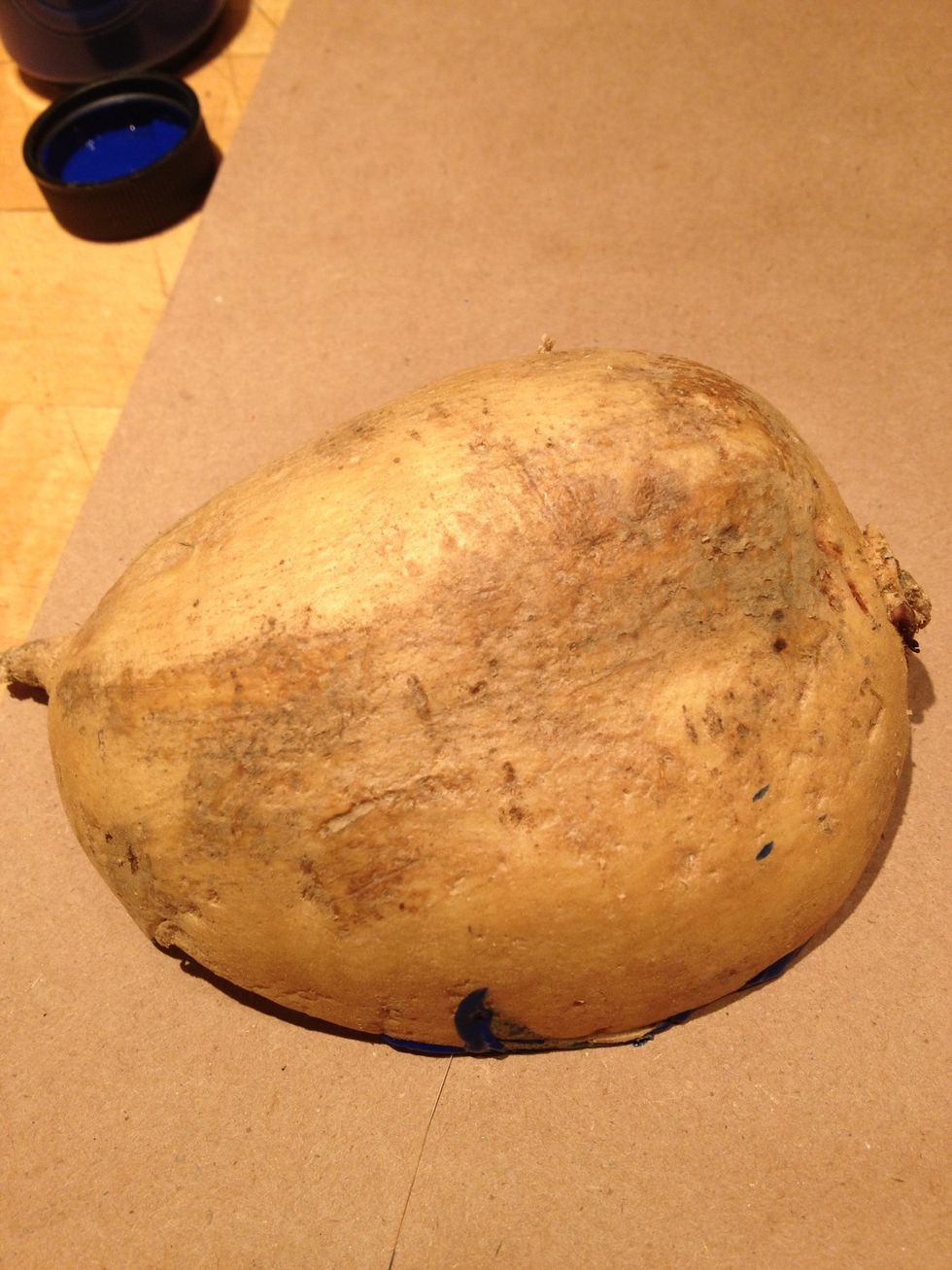 Turn the potato over and press onto the paper.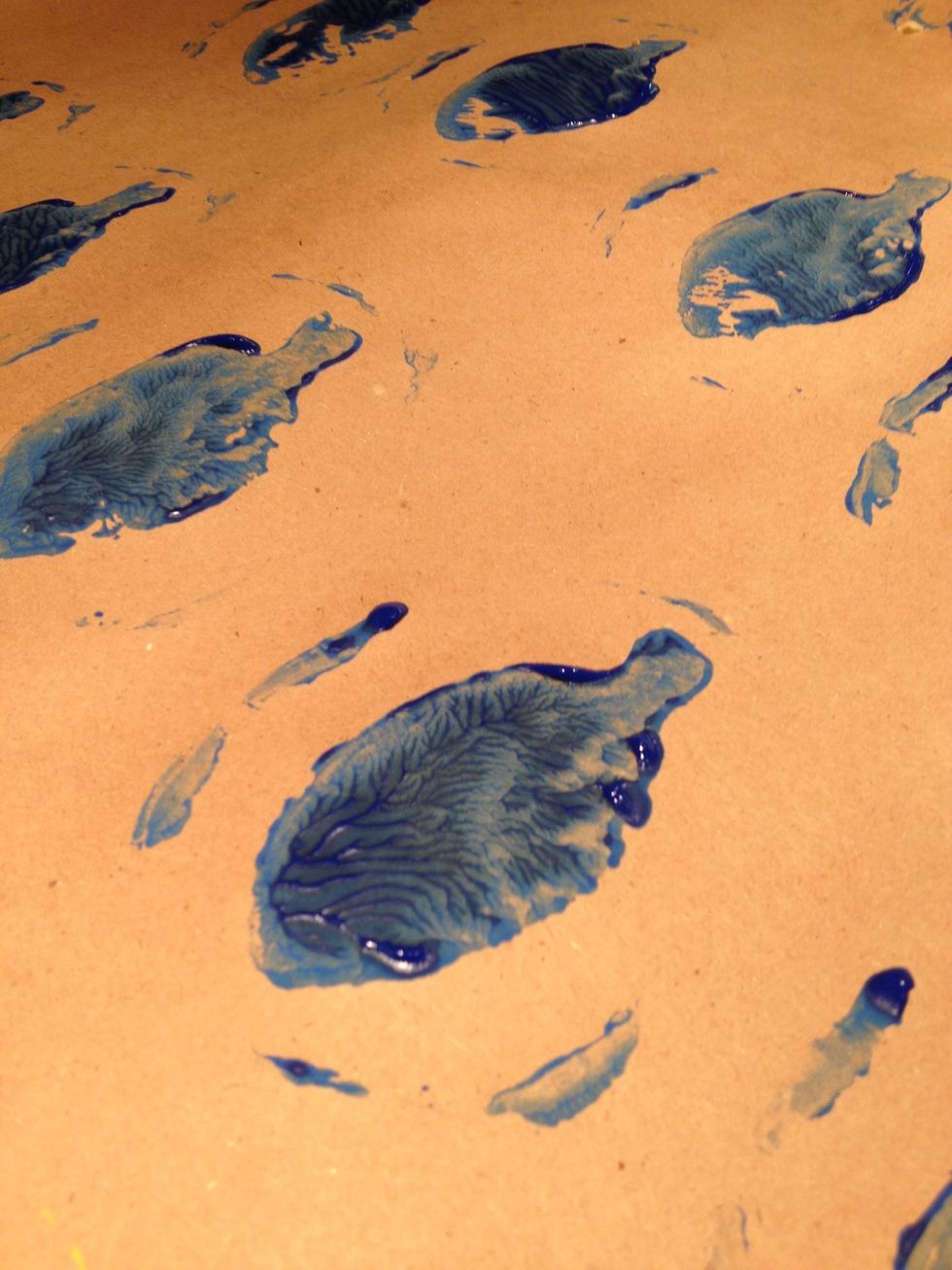 Stamp out your design. It doesn't look perfect in this case, but it was fun to create.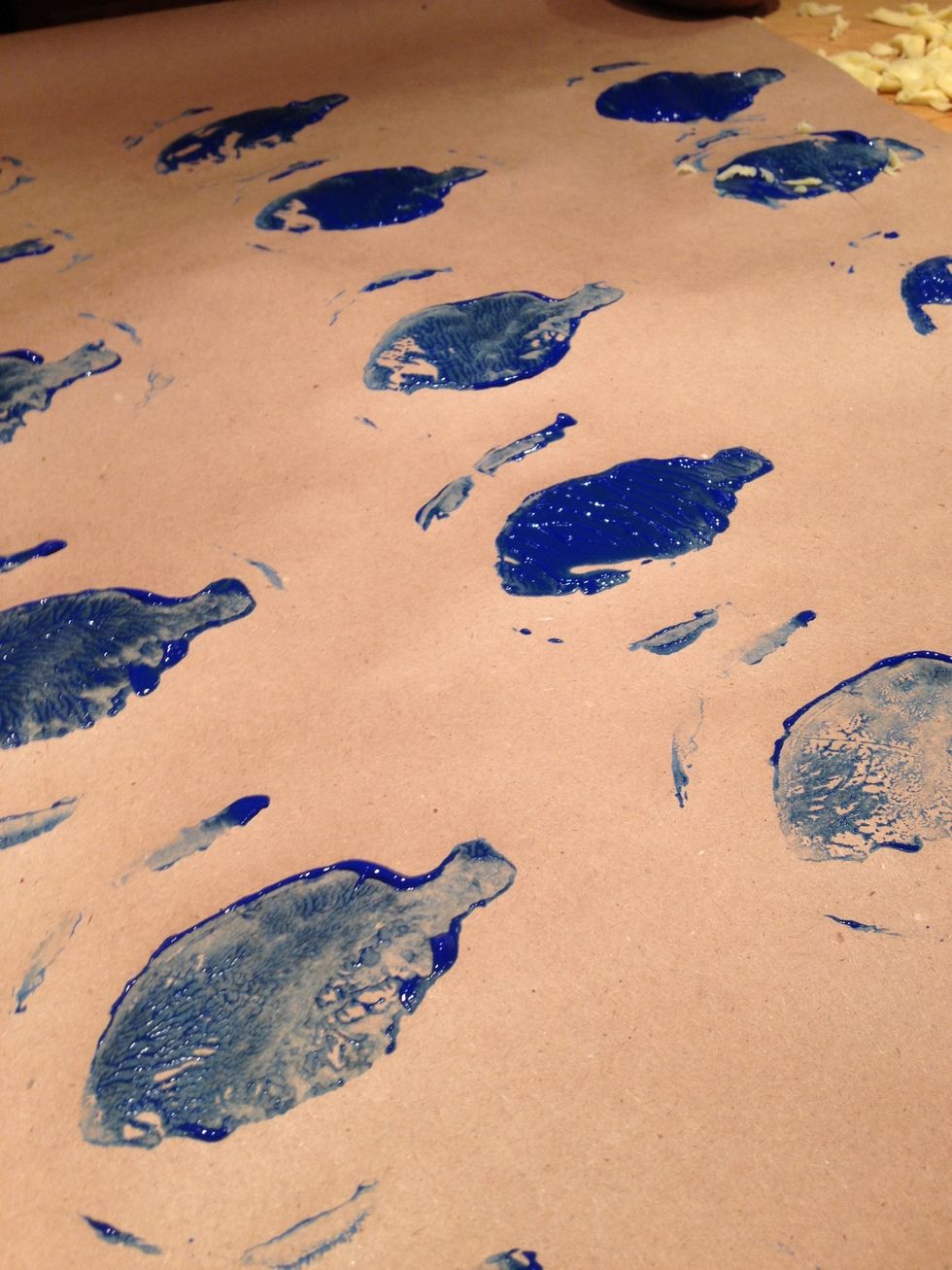 You can do one all over design or alternate with two or three other designs. I went for the monochromatic.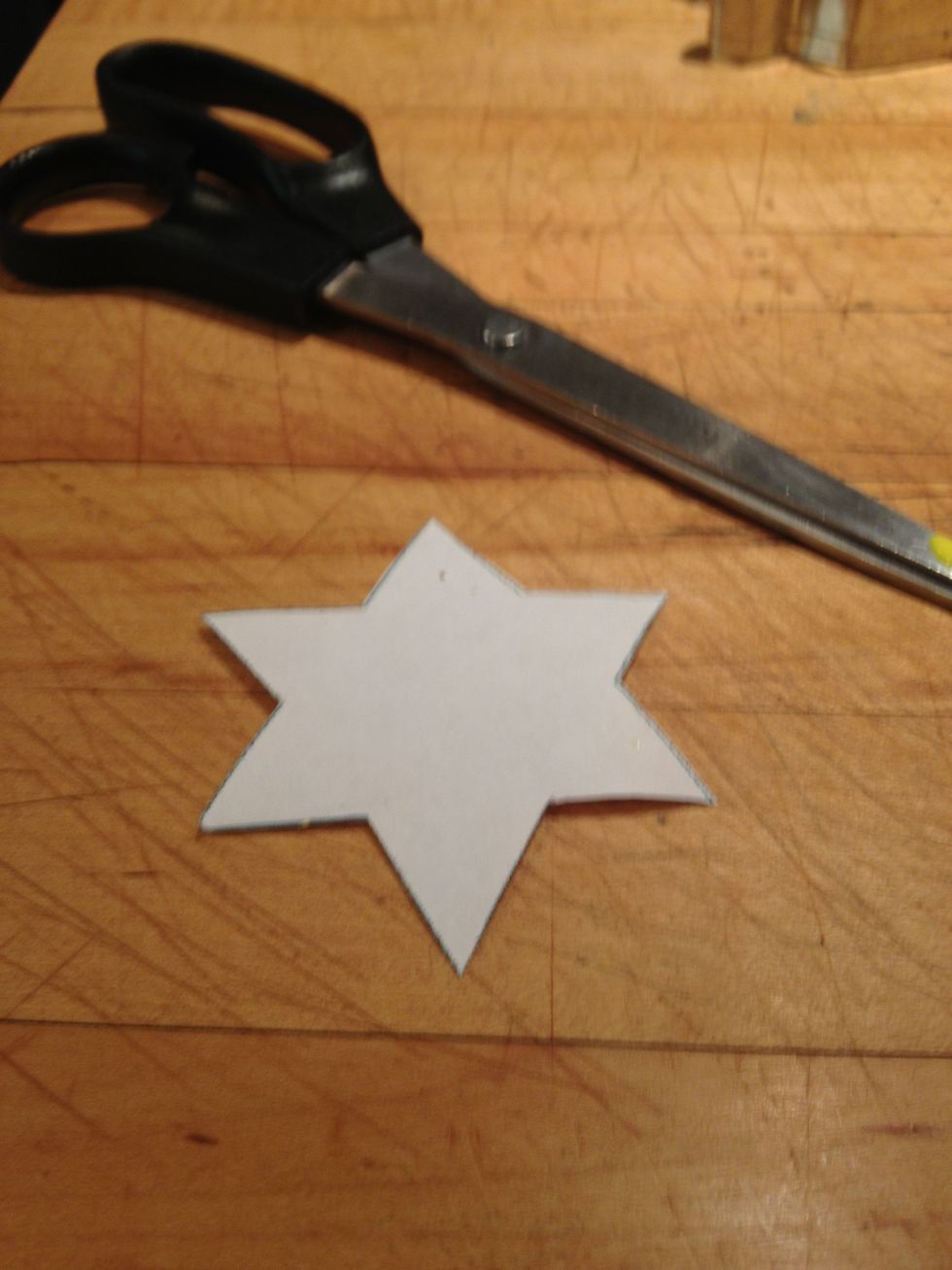 If you don't have Chanukah cookie cutters, you can cut a template out from a computer print out or draw free hand.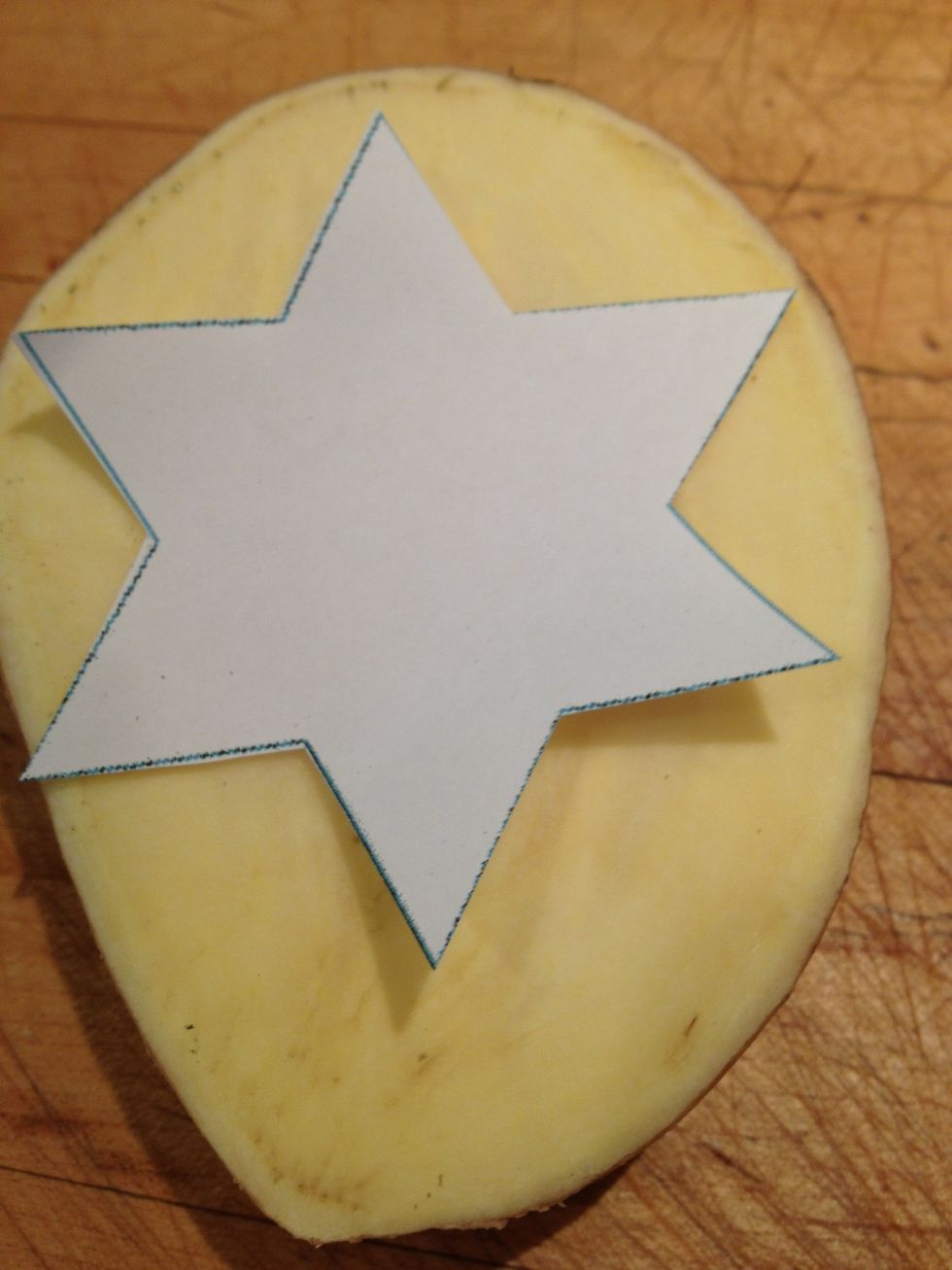 Place the template on another potato half.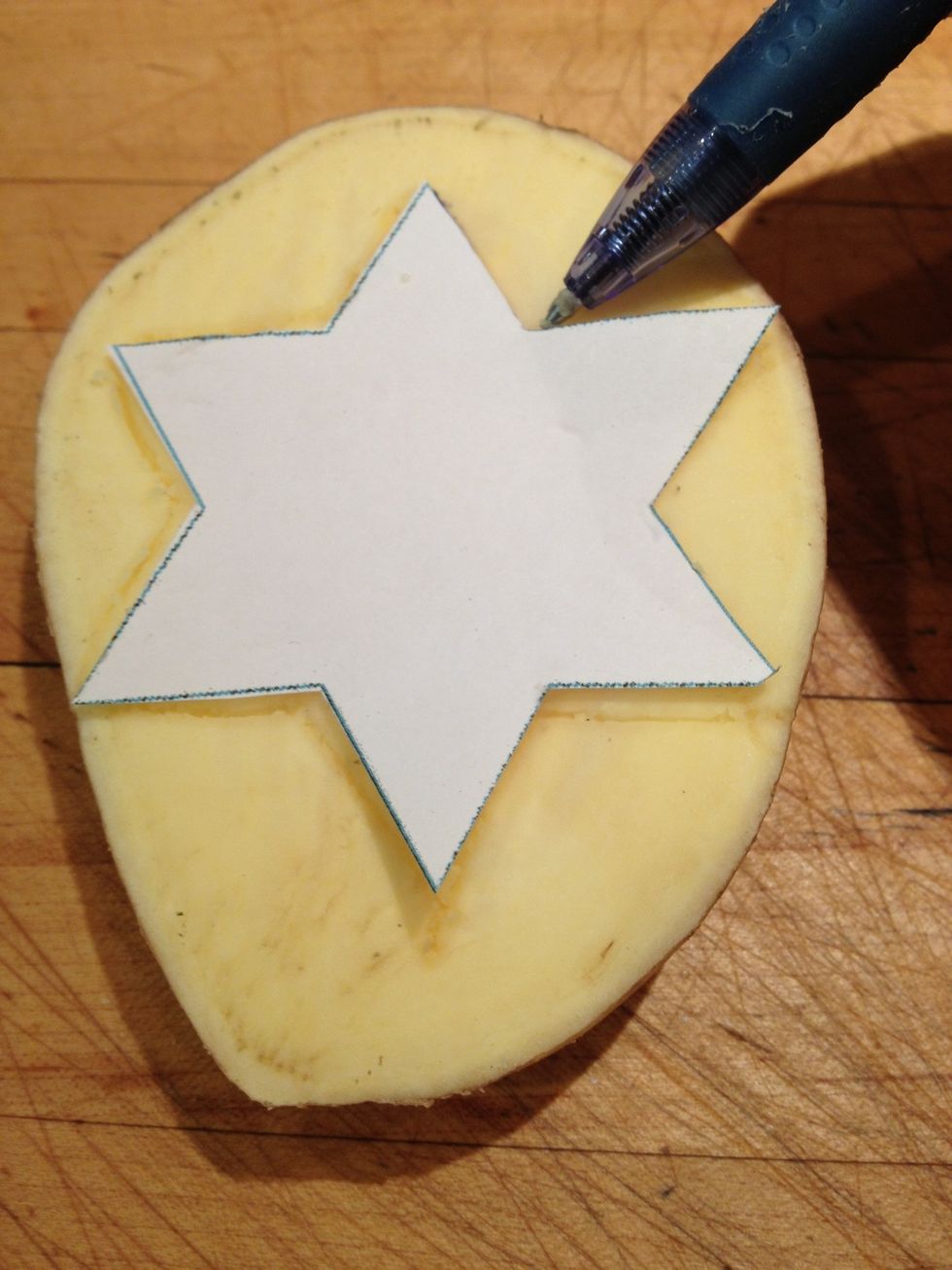 Outline the template with a pen.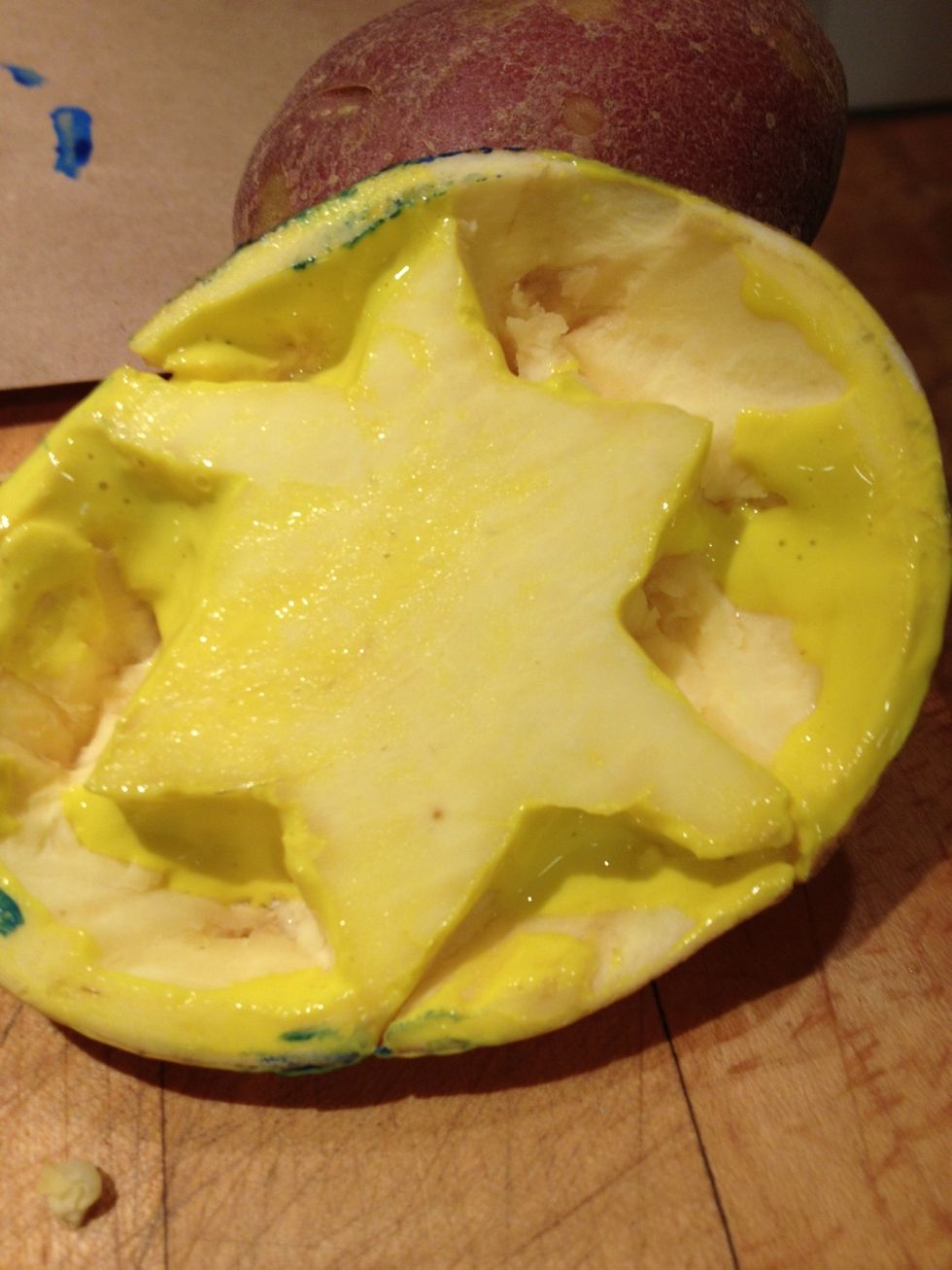 Cut out just as in our first example.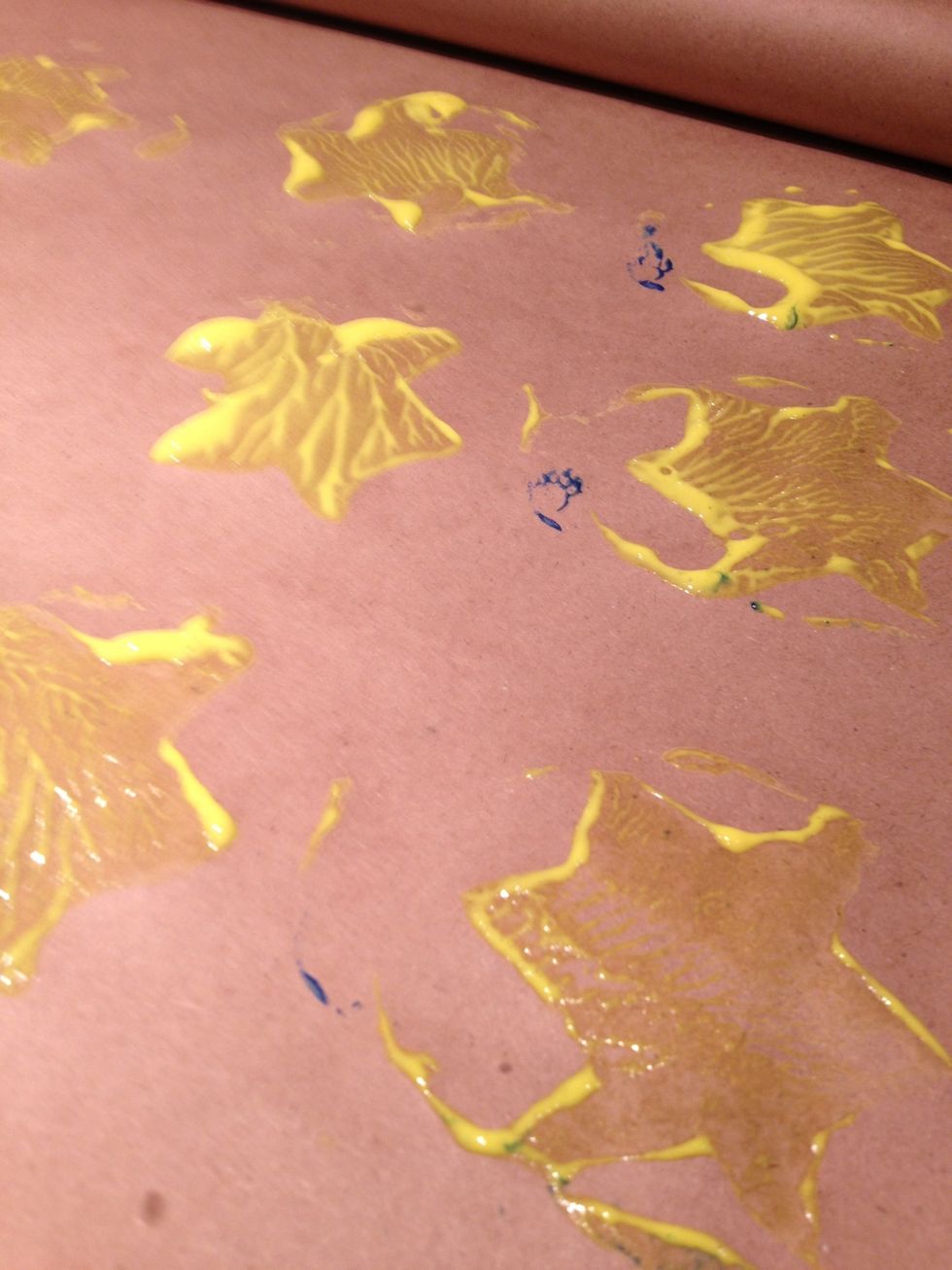 Paint and press. I went for a more transparent look this time.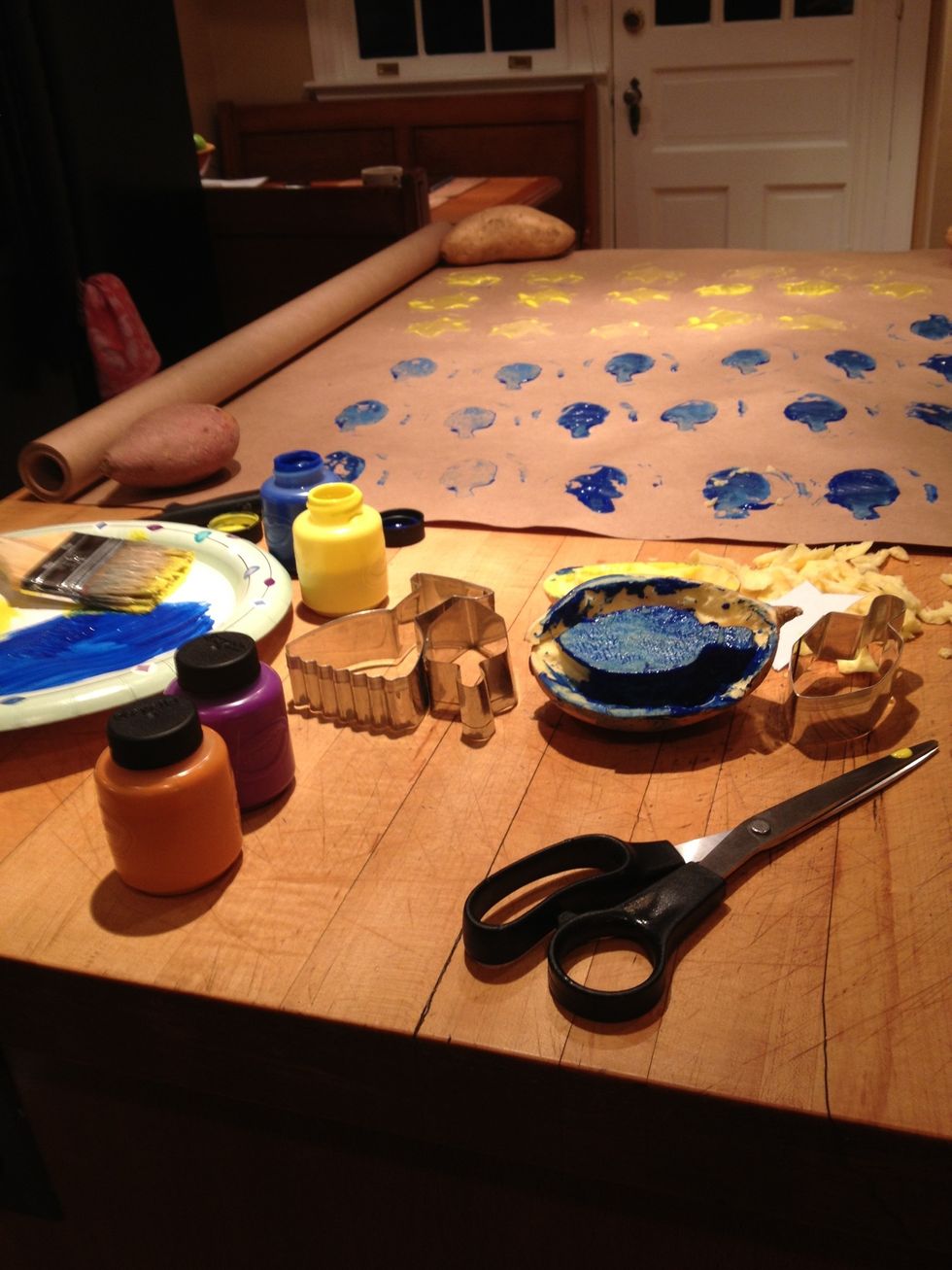 Things can get messy so you might want to line your surface with newspaper. I thought of this too late.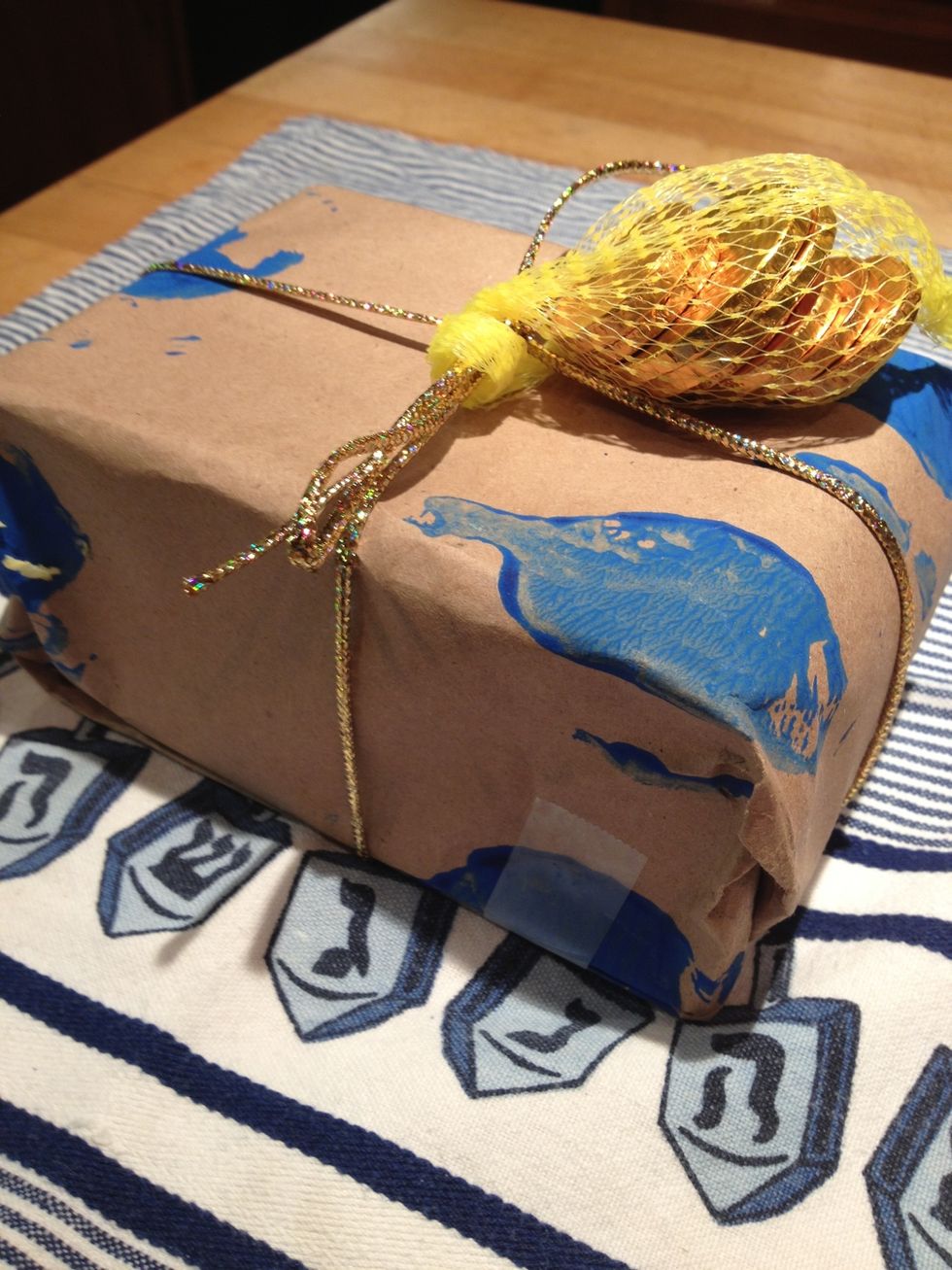 Make sure your paint is dry and then start wrapping. I always like to add a bag of Chanukah gelt or chocolate coins to the package.
1.0 Roll of craft paper or white shelf paper
2.0 Medium potatoes
1.0 Chanukah cookie cutter or paper template
1.0 Rounded Knife
1.0 Washable jar of paint
1.0 Paintbrush