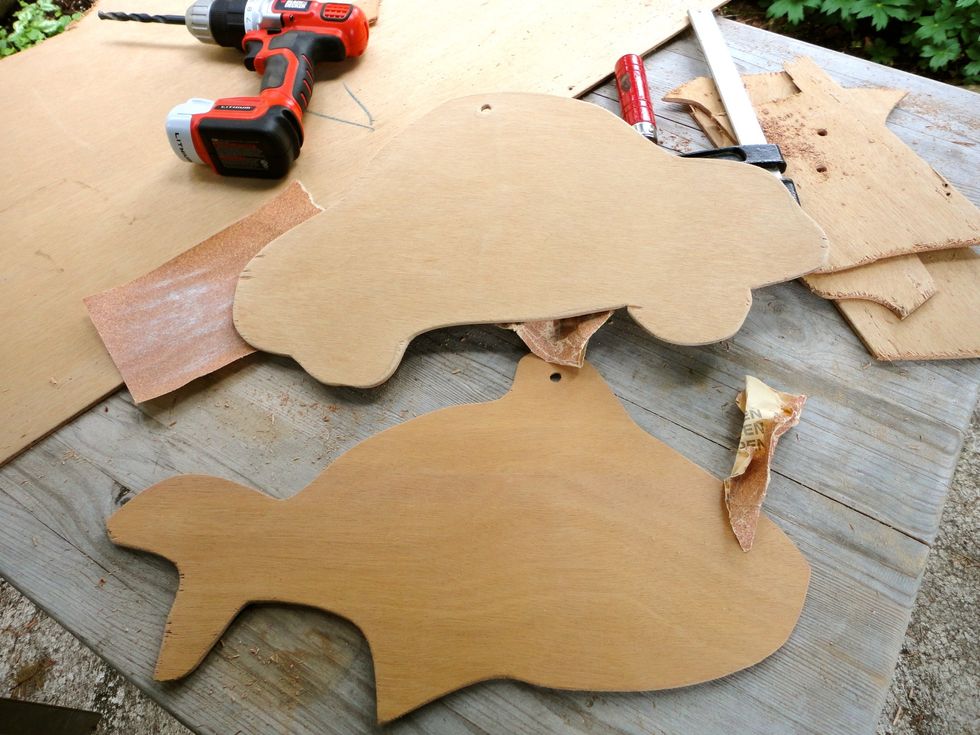 This doorskin wood use to be the backboard of a buffet we never used! I cut out some rough shapes, sanded and drilled holes for hanging.
The paint is made by adding acrylic paint to 2 tablespoons of grout. Mix well and paint onto boards, front and back. I used two coats with a light sand in between.
When the paint is dry the trick is to take the side of a piece of white chalk, rub all over the board with it and then wipe it off. And you're done! These can be made using different colours of paint!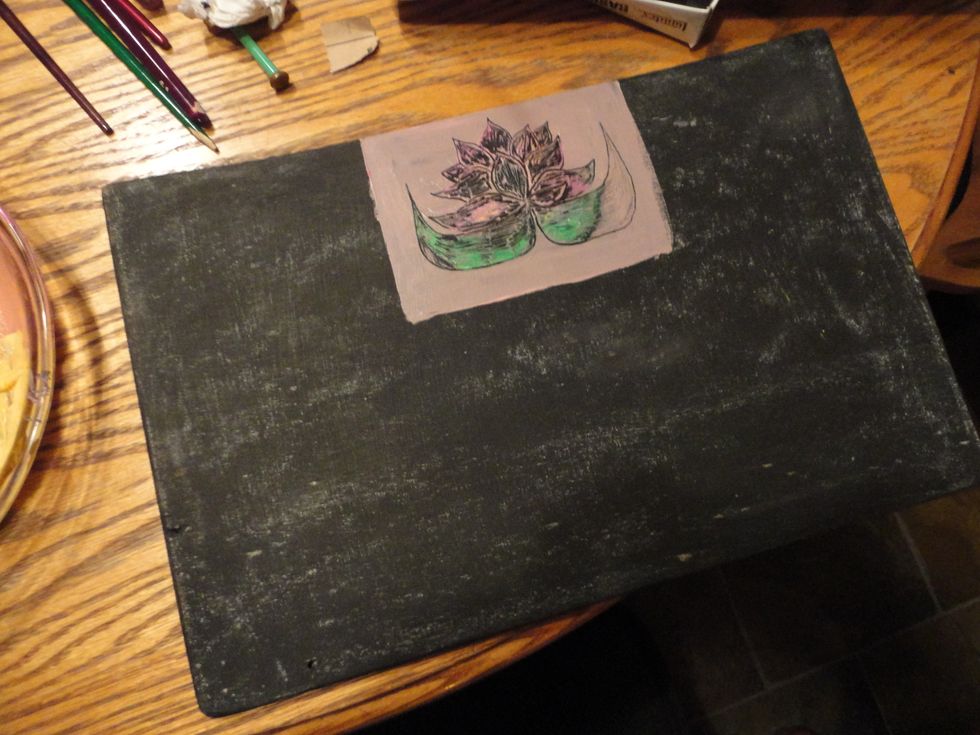 They can even be decorated with paint afterwards. I love these so much I made one for myself!
2.0Tbsp Unsanded Grout
1.0c Acrylic paint, any colour!
1.0m Ribbon/string/wool or something for hanging.
scrap wood
chalk