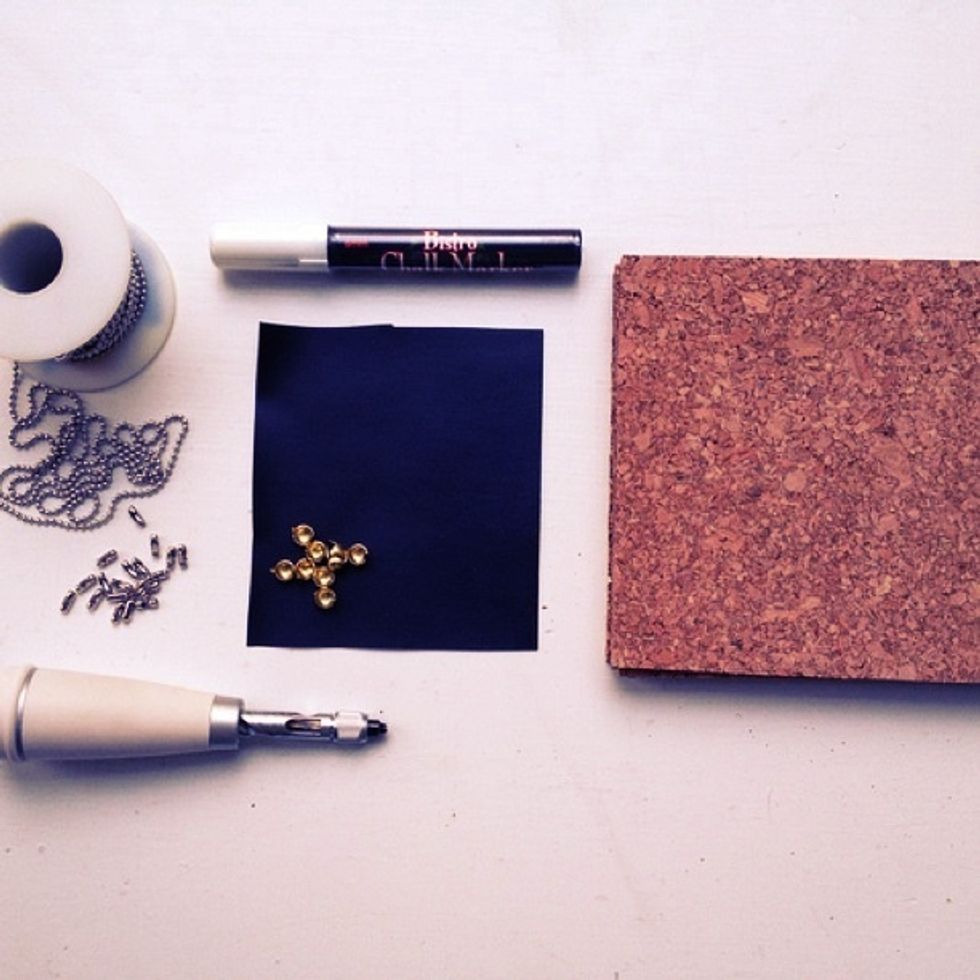 Cork tiles, Chalk cloth scraps, Screw punch, Scissors, Small metal studs, Ball chain, Rotary cutter, Small pliers, Ruler, Ball chain closures, Chalk marker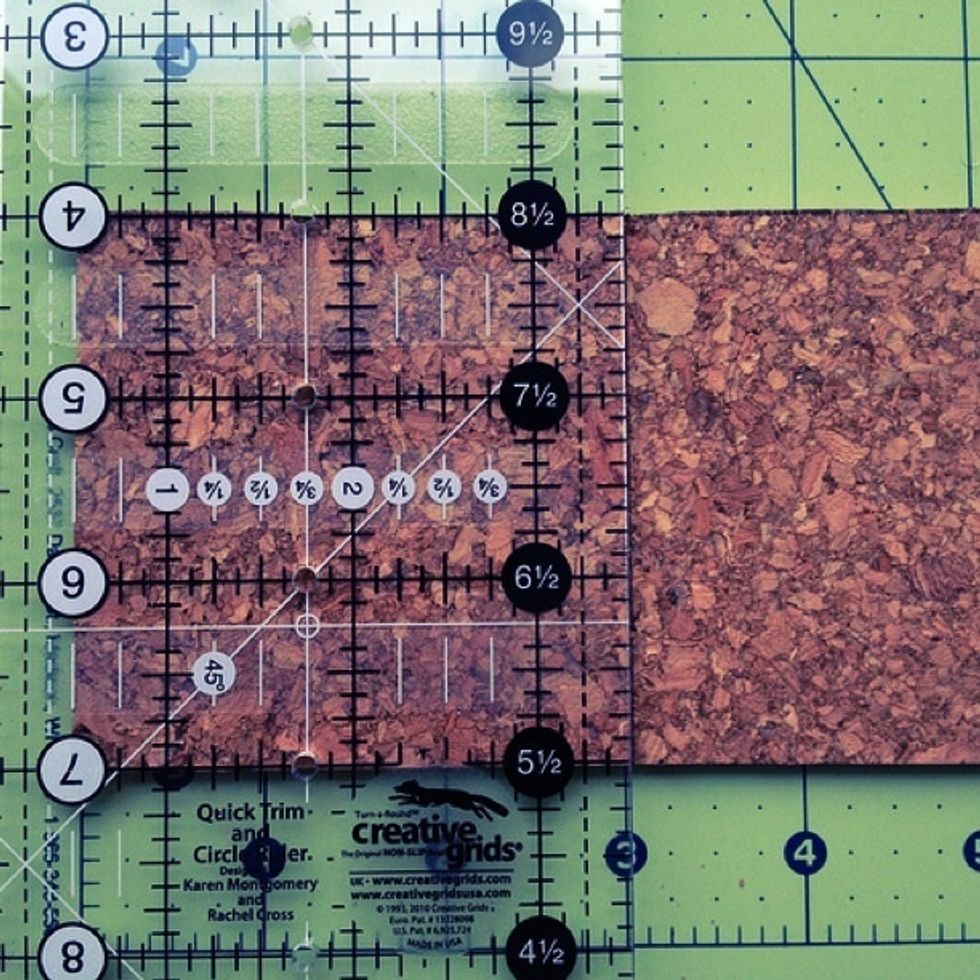 Start out by cutting a 3 x 3 square from your cork tile I used a rotary cutter to make my square even and straight With your chalk cloth, cut a 2.25 x 2.25 square round the corners on each if you like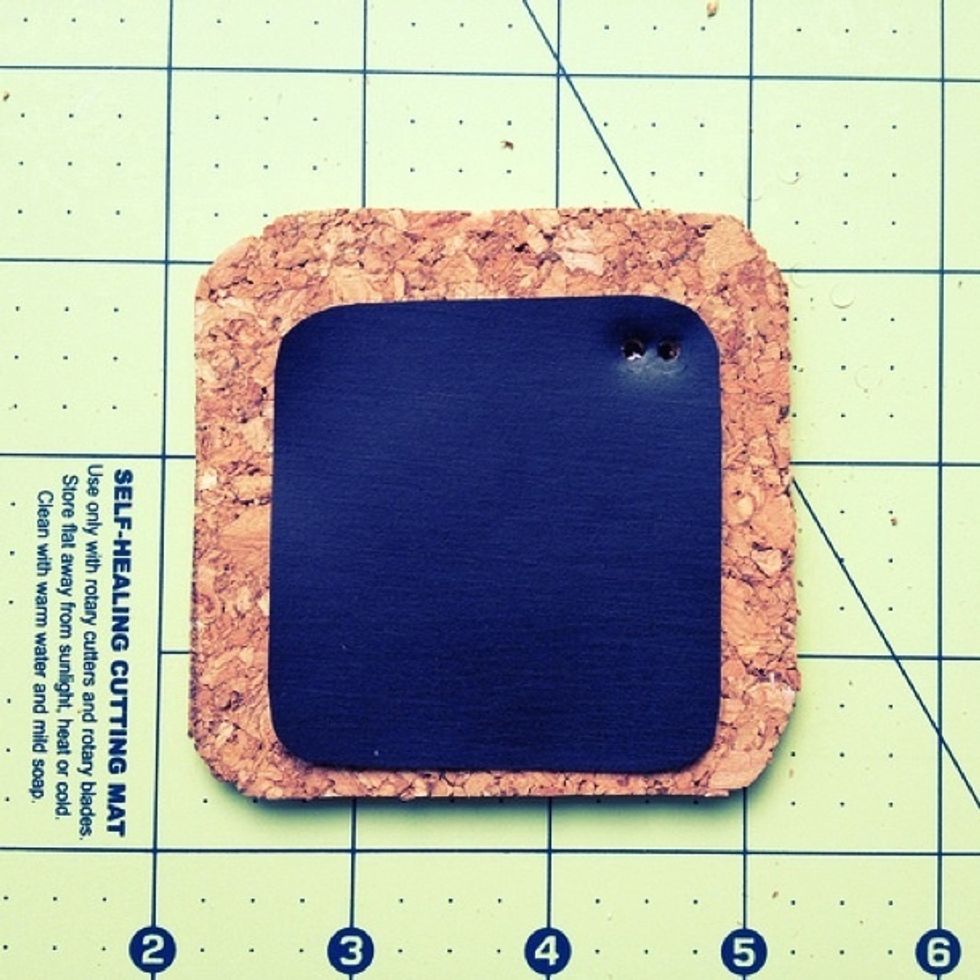 Center the chalk cloth square on top of the cork square. Using your screw punch and its smallest attachment, make two small holes in the corner of the chalk cloth.
Make the two holes close to each other, but not too close - this will create one large hole as the cork can break. Do this for each corner of the chalk cloth.
As you're working with your screw punch, keep a needle handy and clean the collected cork and chalk cloth debris - this will help you get the best punch possible.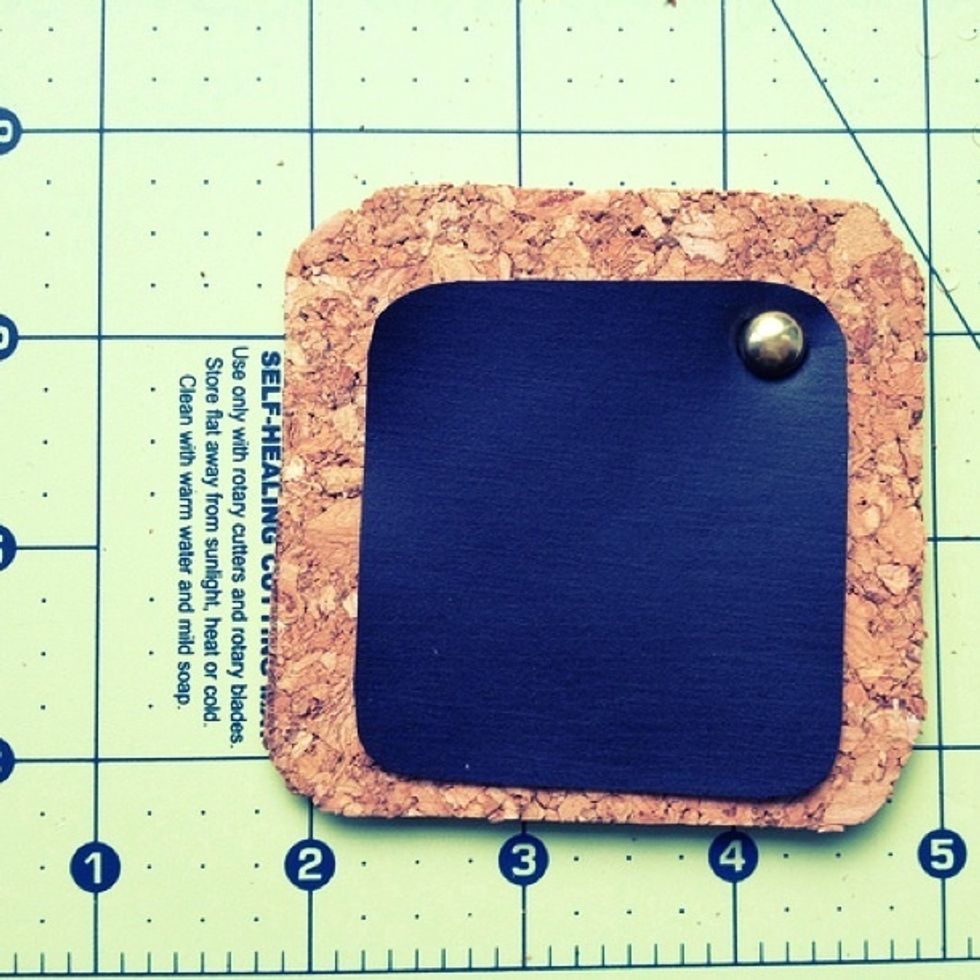 Insert your small stud into the two holes you just punched. The prongs can be pinched to help place it.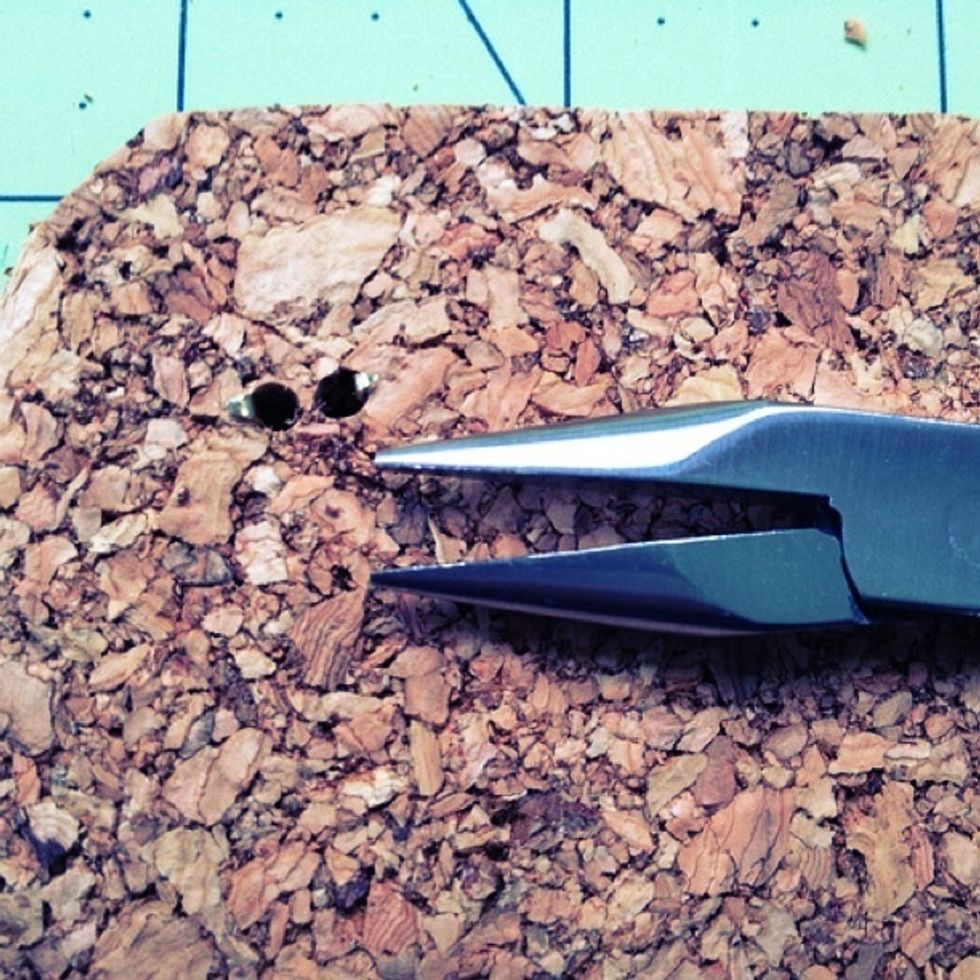 Turn the cork over and bend back the prongs with your pliers. It's just a small amount that needs to be turned, so work delicately as you bend the metal.
Add the rest of your metal studs to the tag. Make two more small holes right above the chalk cloth. Cut a 7-inch piece of ball chain and feed it through the holes. Secure with a ball chain clasp.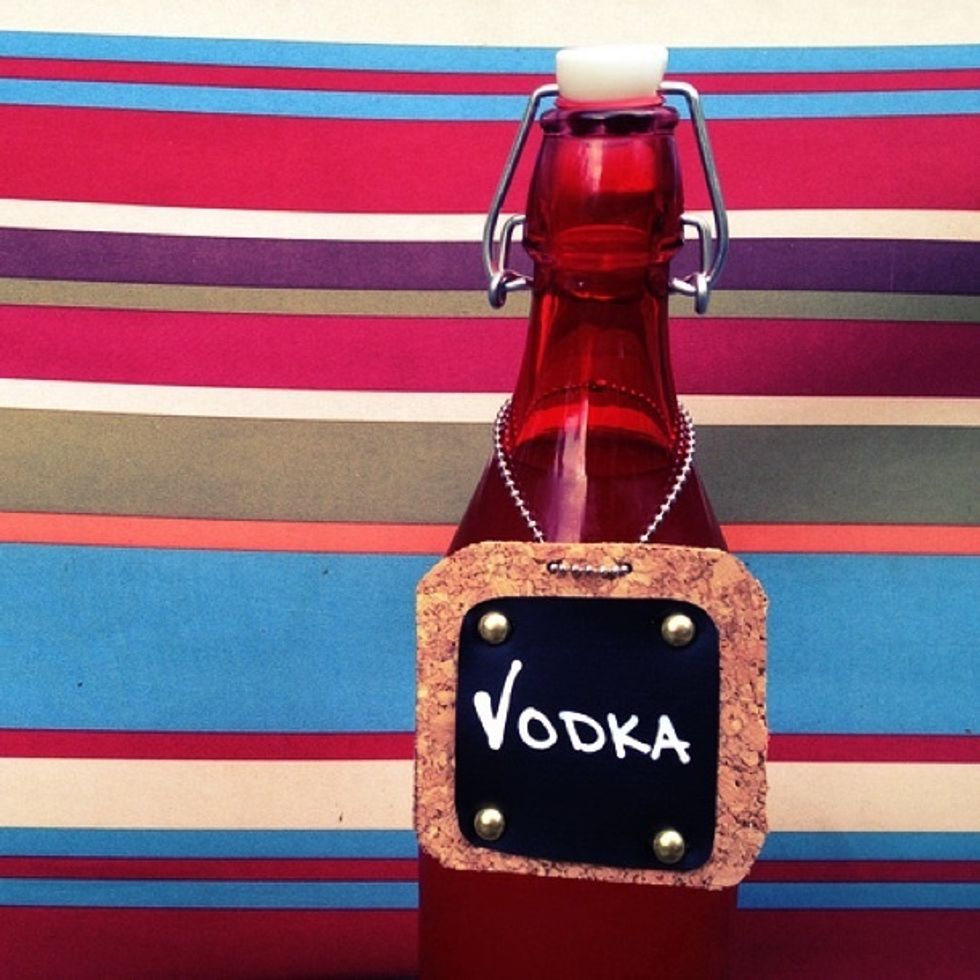 You're done! Chalk markers work really well on the chalk cloth, just make sure you let them dry completely before hanging.
FOLLOW ME AND ADD ME UP Much love<3<3<3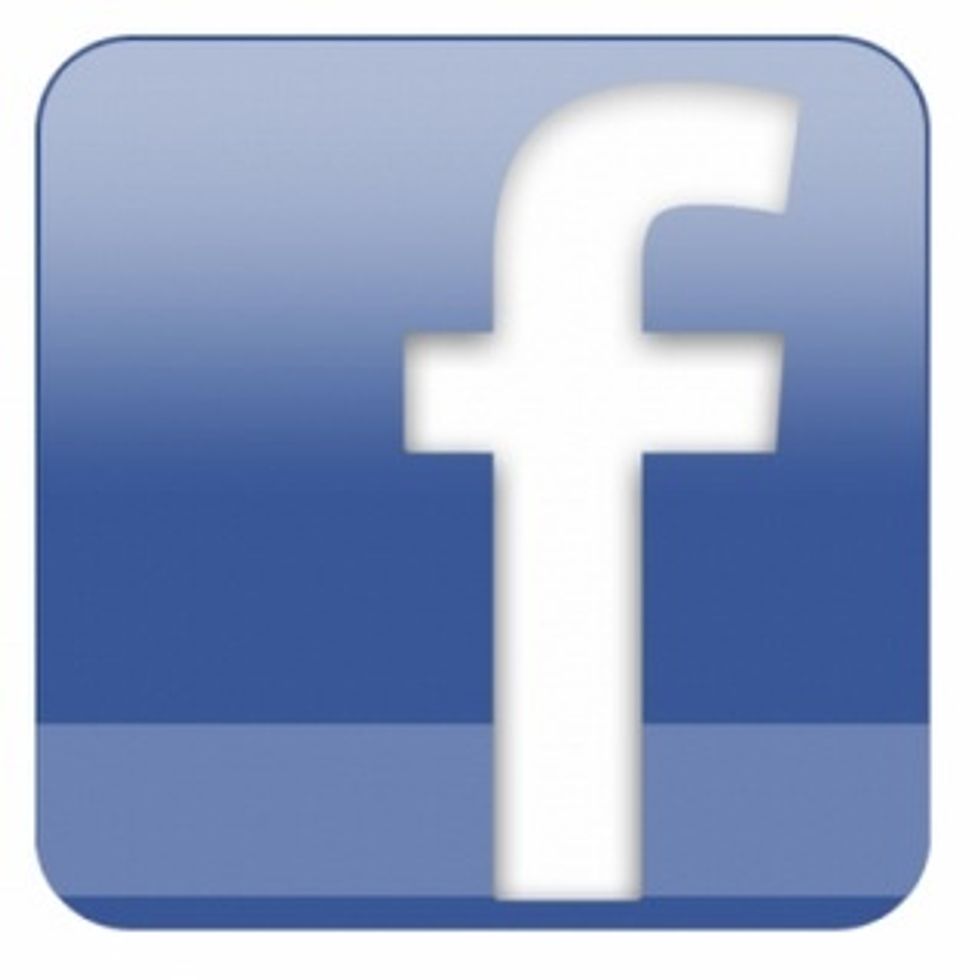 Facebook.com/Princessladypurple30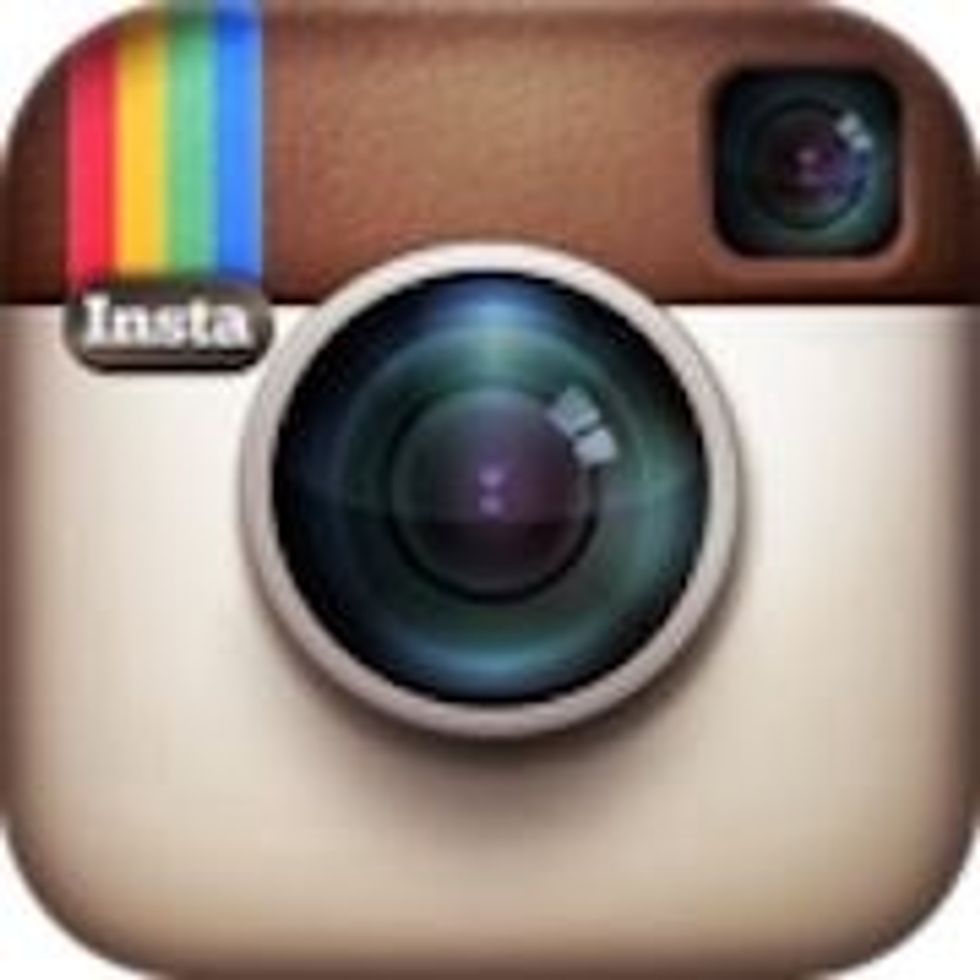 Instagram: suplada30
The creator of this guide has not included tools
Myra Saludo
Add me and subscribe on my new YouTube channel Princesssaludo30 I'll be making more DIY there so SUBSCRIBE! Xoxo<3<3<3 mwahhhuuggssss<3<3<3