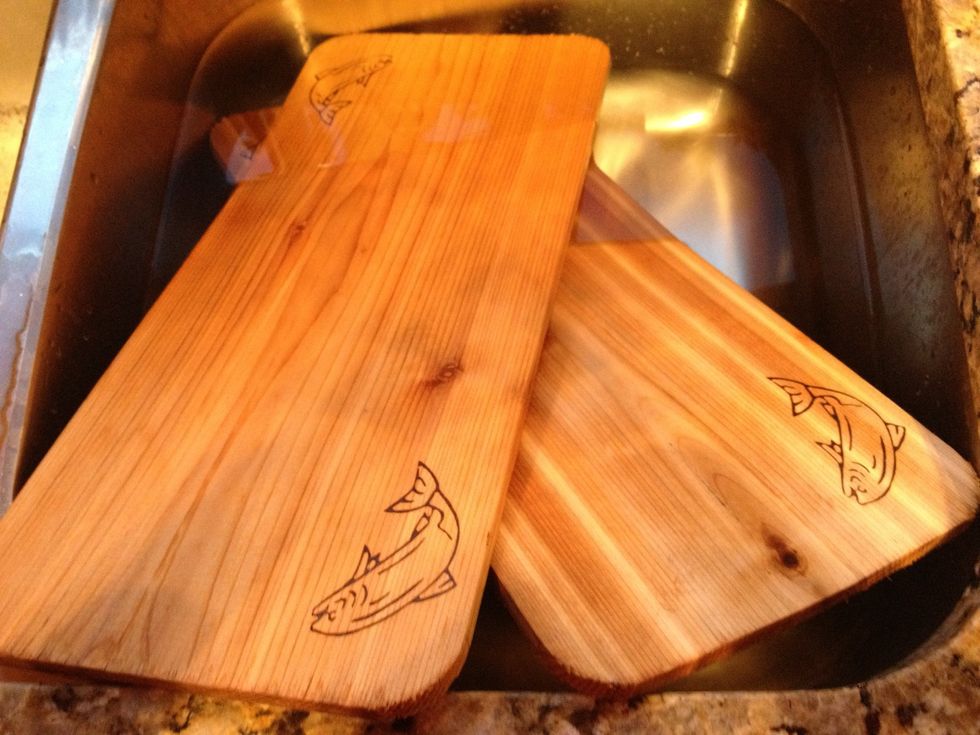 Start off by soaking red cedar planks in water for about 1/2 hour or longer. These ones I found at the grocery store.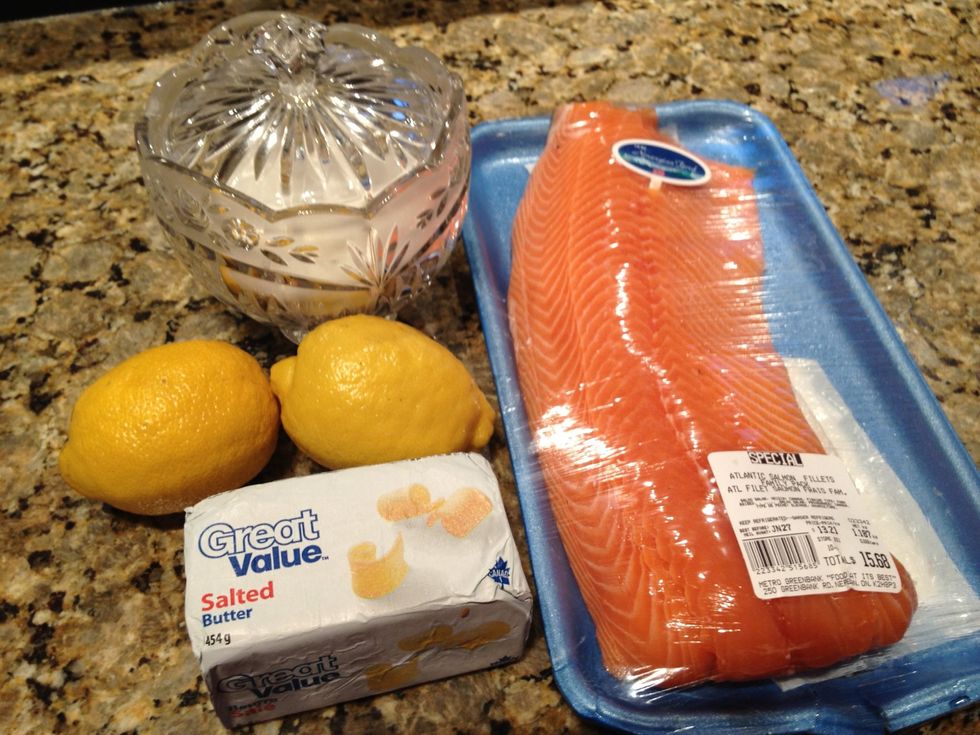 Supplies. Guess what was on sale this week. This time I will baste the salmon with a mixture of lemon juice, melted butter and sugar.
Clean the fish, then either cut it up into portions or better yet leave whole if circumstances allow. This is awesome tilted next to an open campfire to cook, basting continuously.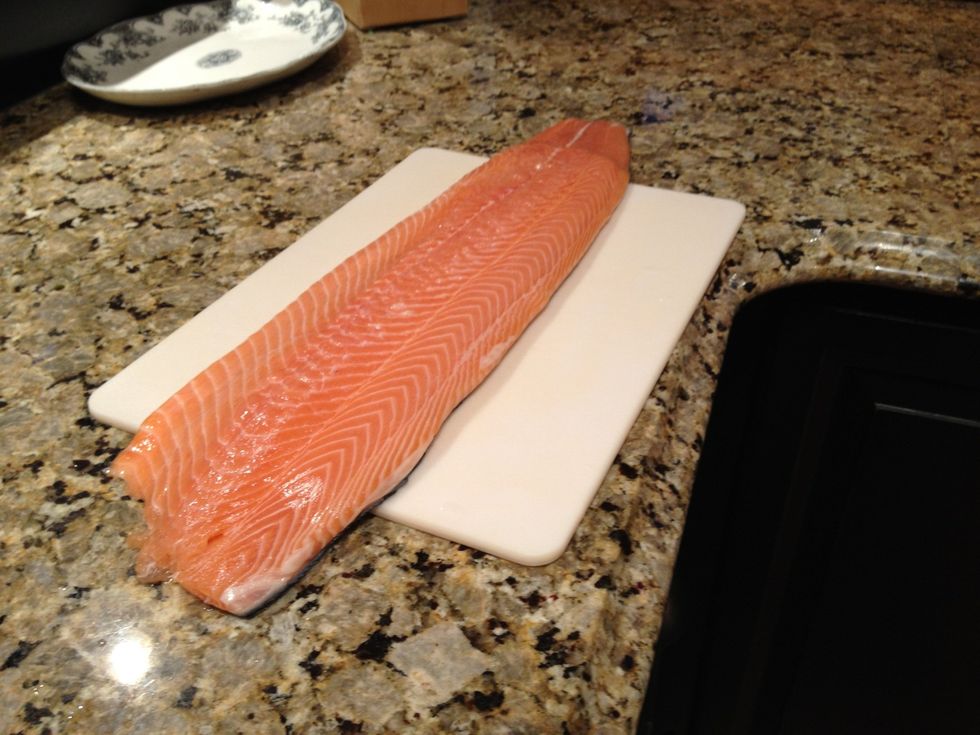 Look at the size of that! Definitely cutting it up.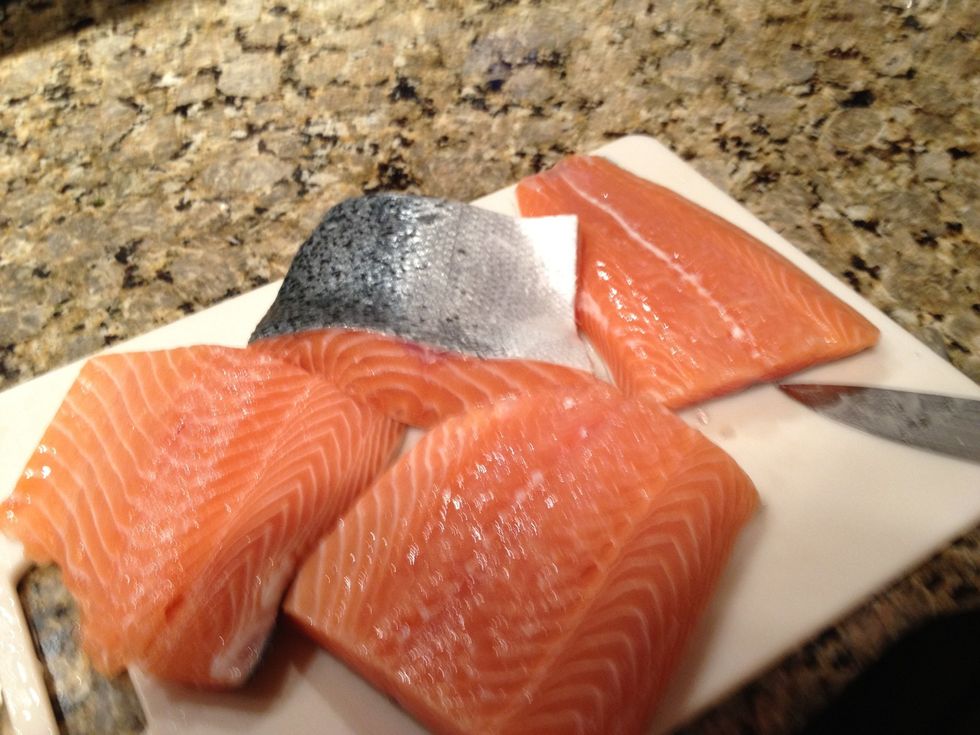 Keep the skin on.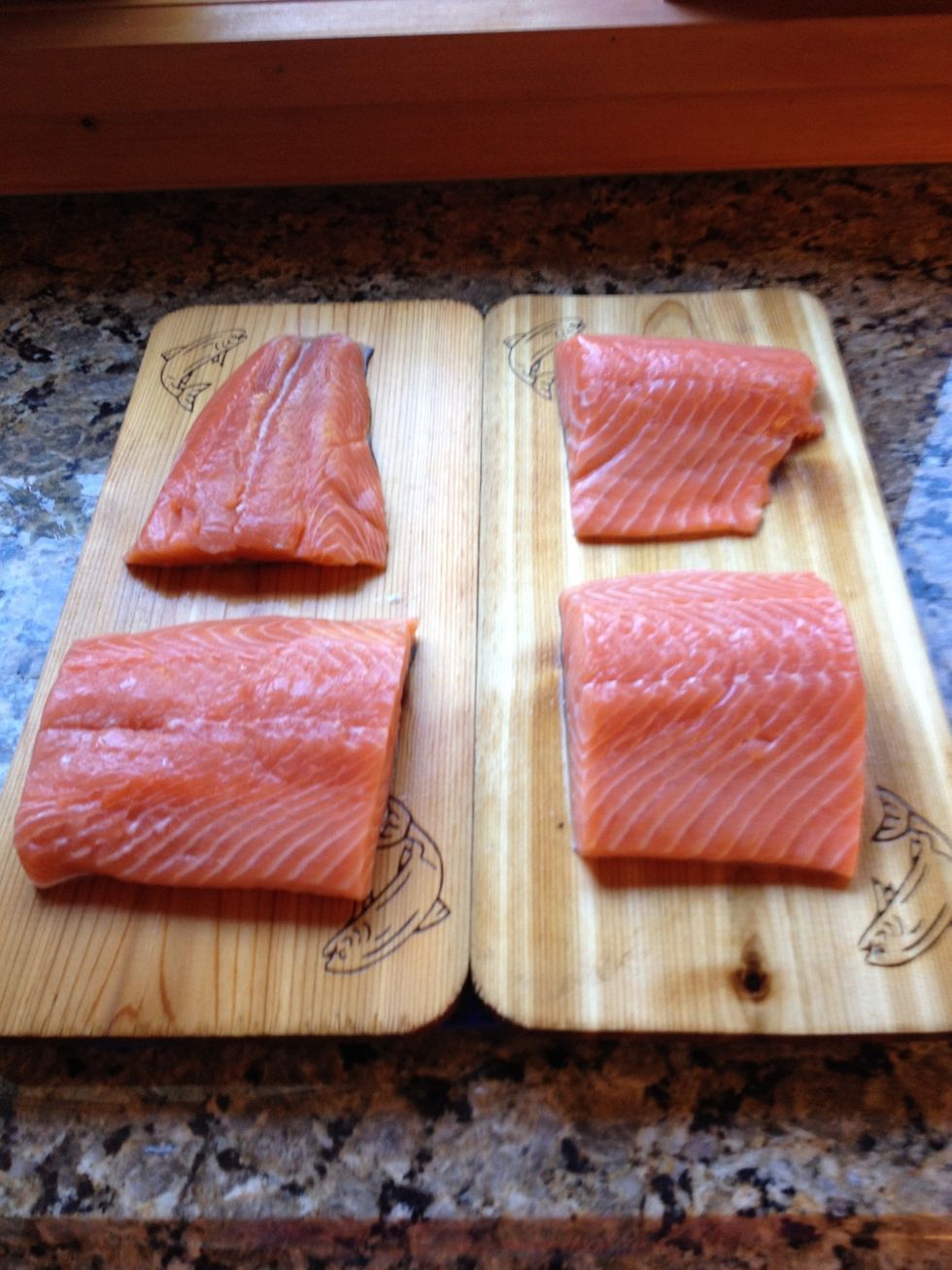 Arrange the salmon on the presoaked boards.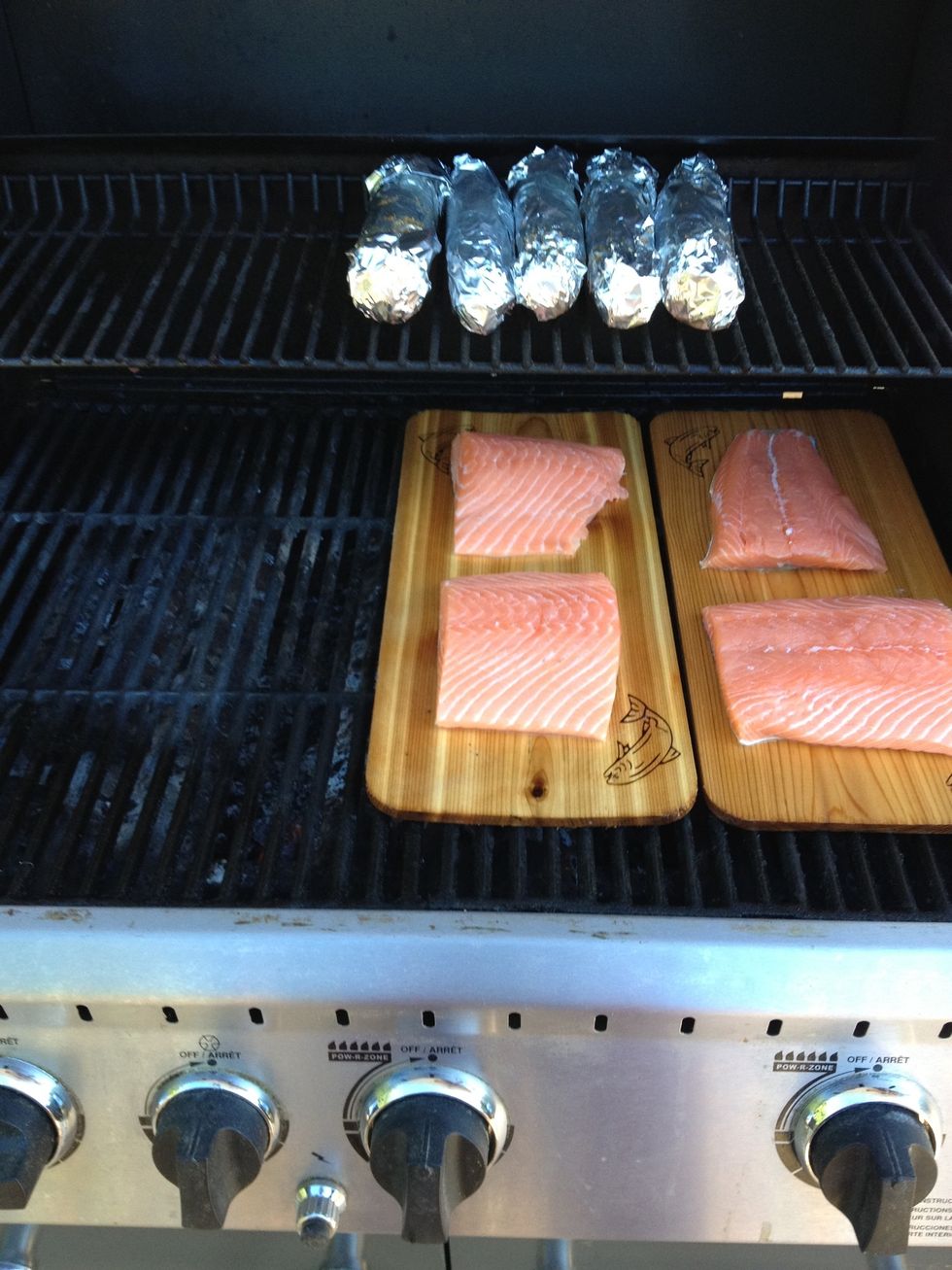 Assemble onto the barbeque and make sure to cook using indirect heat. The far left burner is on high and the other two are off. Try to maintain a moderate temperature ie. 350 or higher.
Close the lid and try not to open it too often, but baste it first with whatever sauce your using. Be patient. This one is not done in a snap! Keep a spray bottle handy to spritz the wood with.
This will be a slow process. Get a book and read next to the bbq, making sure the boards don't go up in flames. Baste about every 20 minutes. Reposition the boards periodically for even cooking.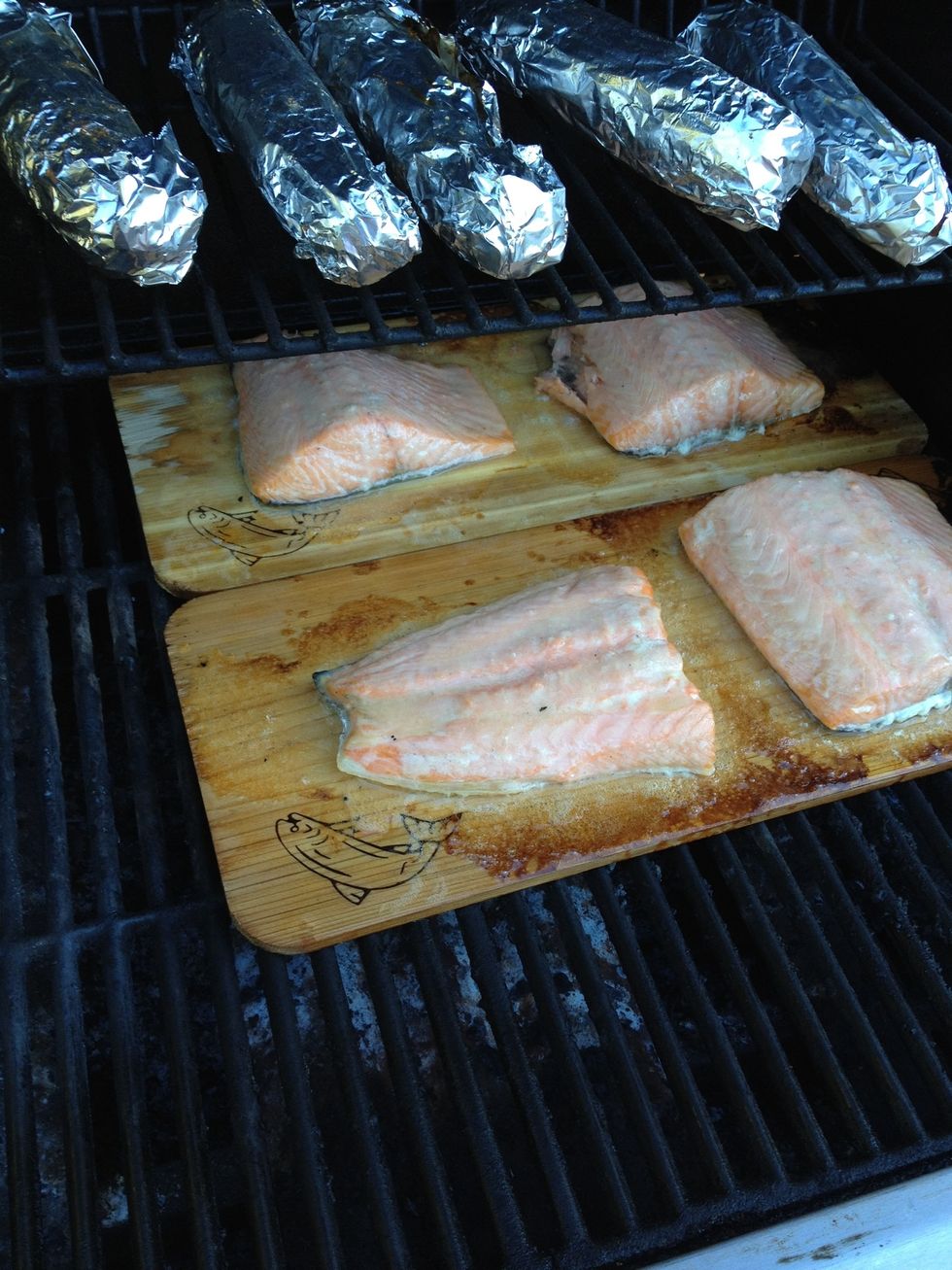 Starting to go...its slow!
Transfer from the grill and serve when done. I prefer the salmon more on the firm side. I served a hard cooked egg sauce, roasted corn, potatoes and salad on the side.
To use the campfire method, tap finishing nails around the perimeter of the salmon into the board. After that, secure the salmon with wire, weaving a zig zag pattern to fix in place.
Cedar planks
Salmon
Sauce or seasoning
Barbeque or fire pit
Spray bottle of water