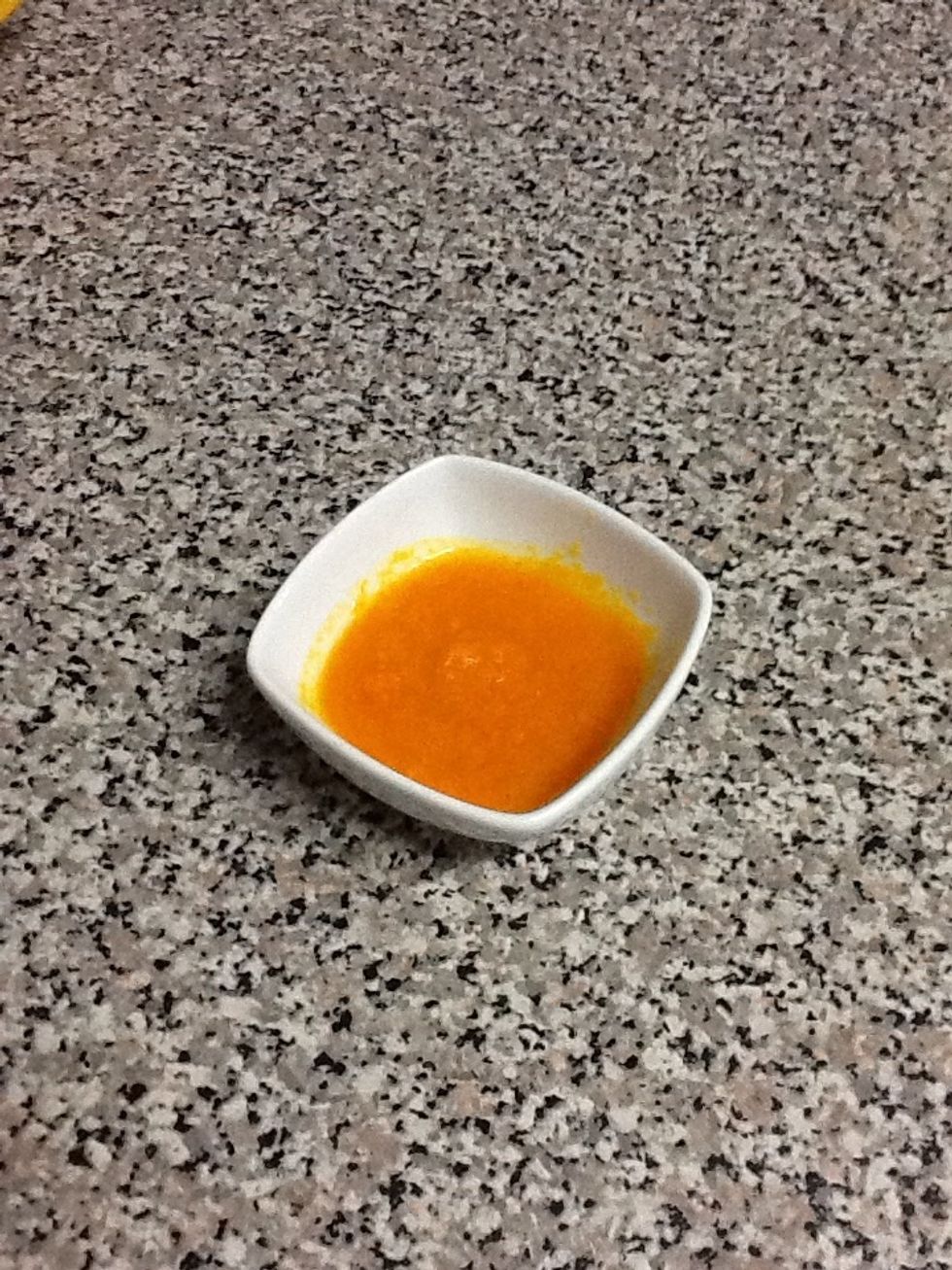 Blend a stripped chili pepper. Make sure to carefully choose a flavourful chili over a spicy one, unless you like the spice!
Bake some potatoes. These are Peruvian yellow potatoes, but the dish can be made with other potatoes with an equally starchy texture.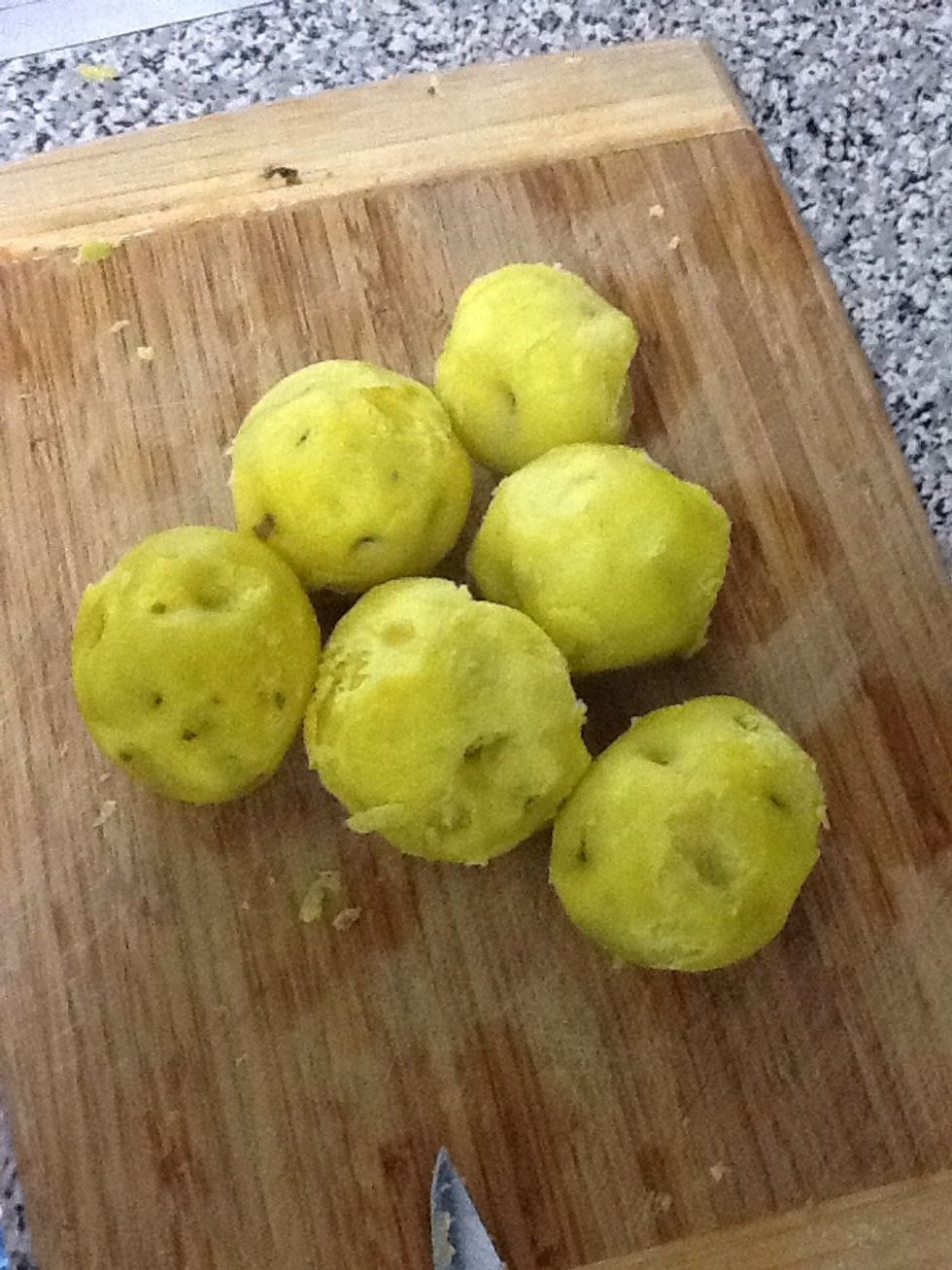 Peel the potatoes.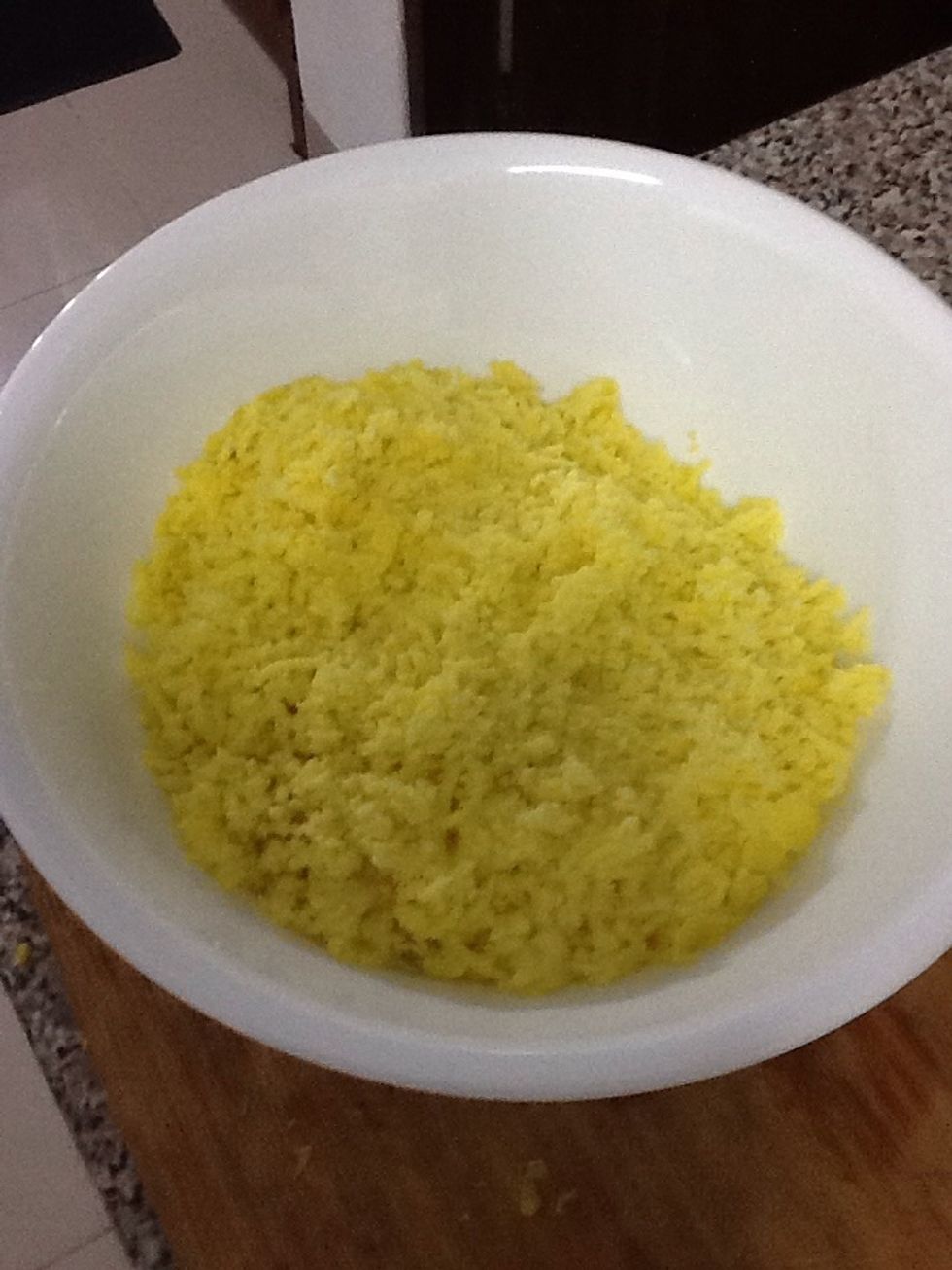 Mash the potatoes into a bowl.
Add the blended chili, and season with salt and pepper to taste.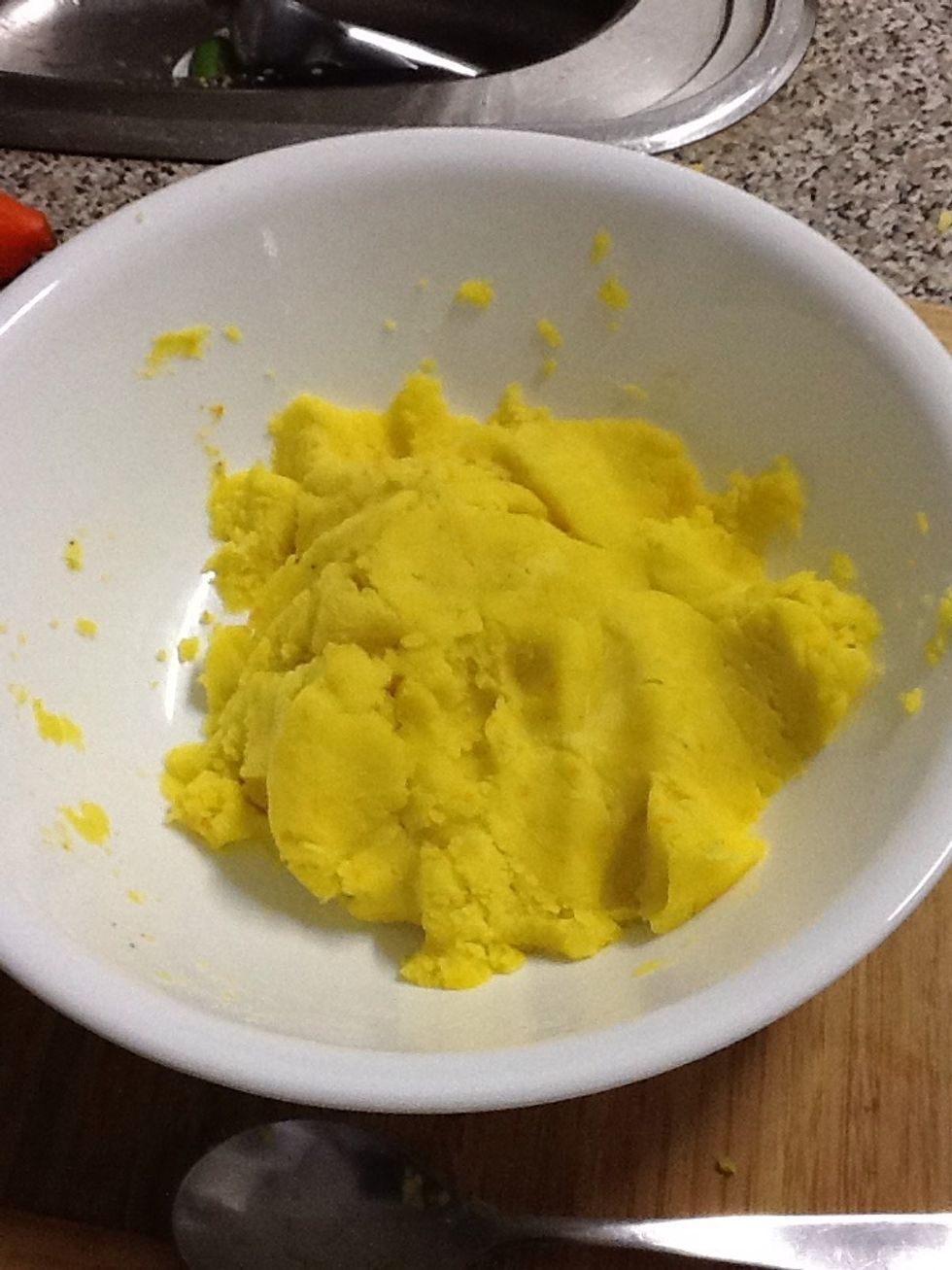 Mix it all together by adding some oil (cooking or olive), and squeezing a lime into it.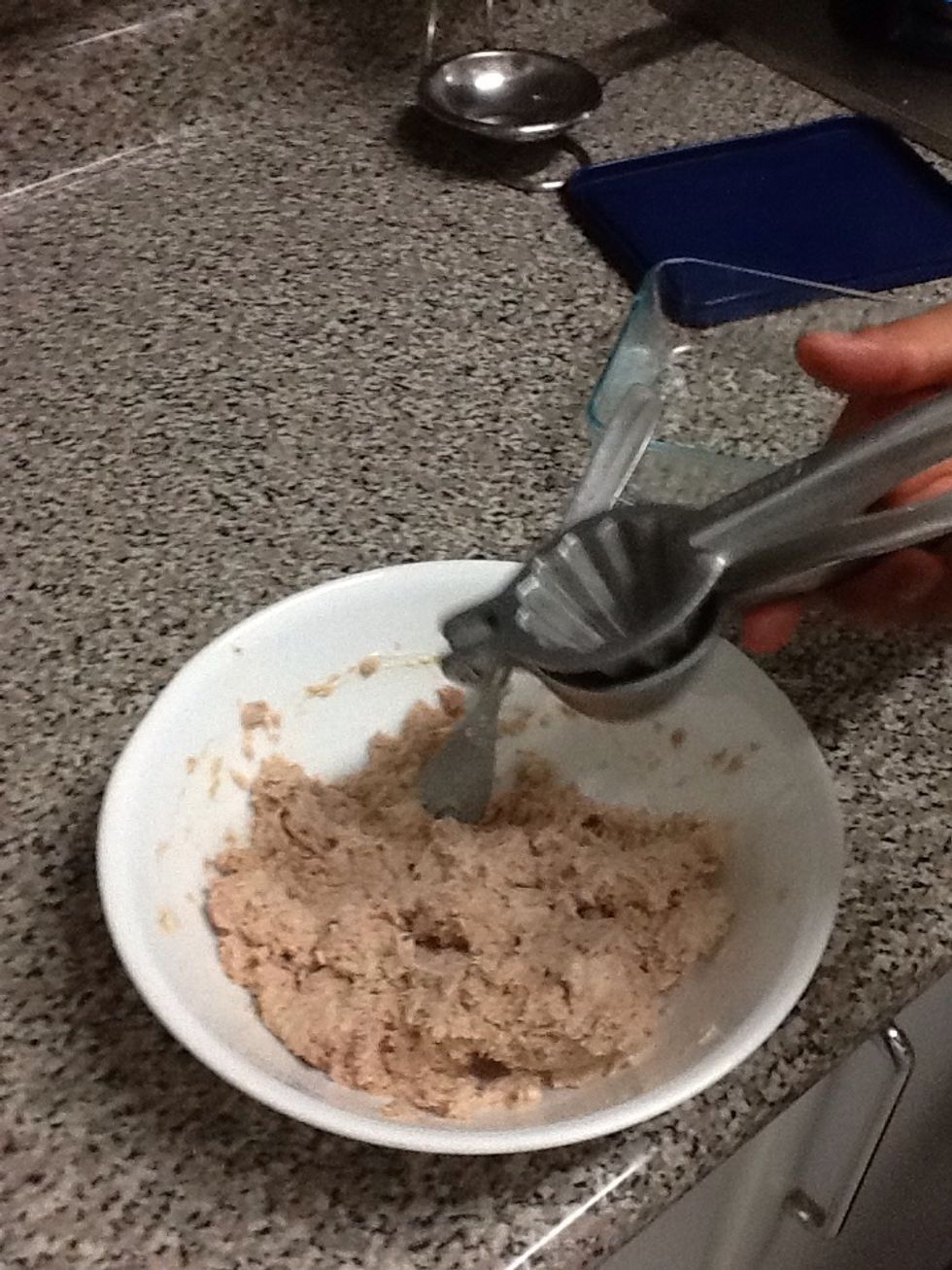 Prepare the tuna filling by mixing it with mayonnaise until it reaches a paste-like consistency. Squeeze half a lime in for some extra flavour.
Grab a pan and oil it up a bit to prevent the causa from sticking to it.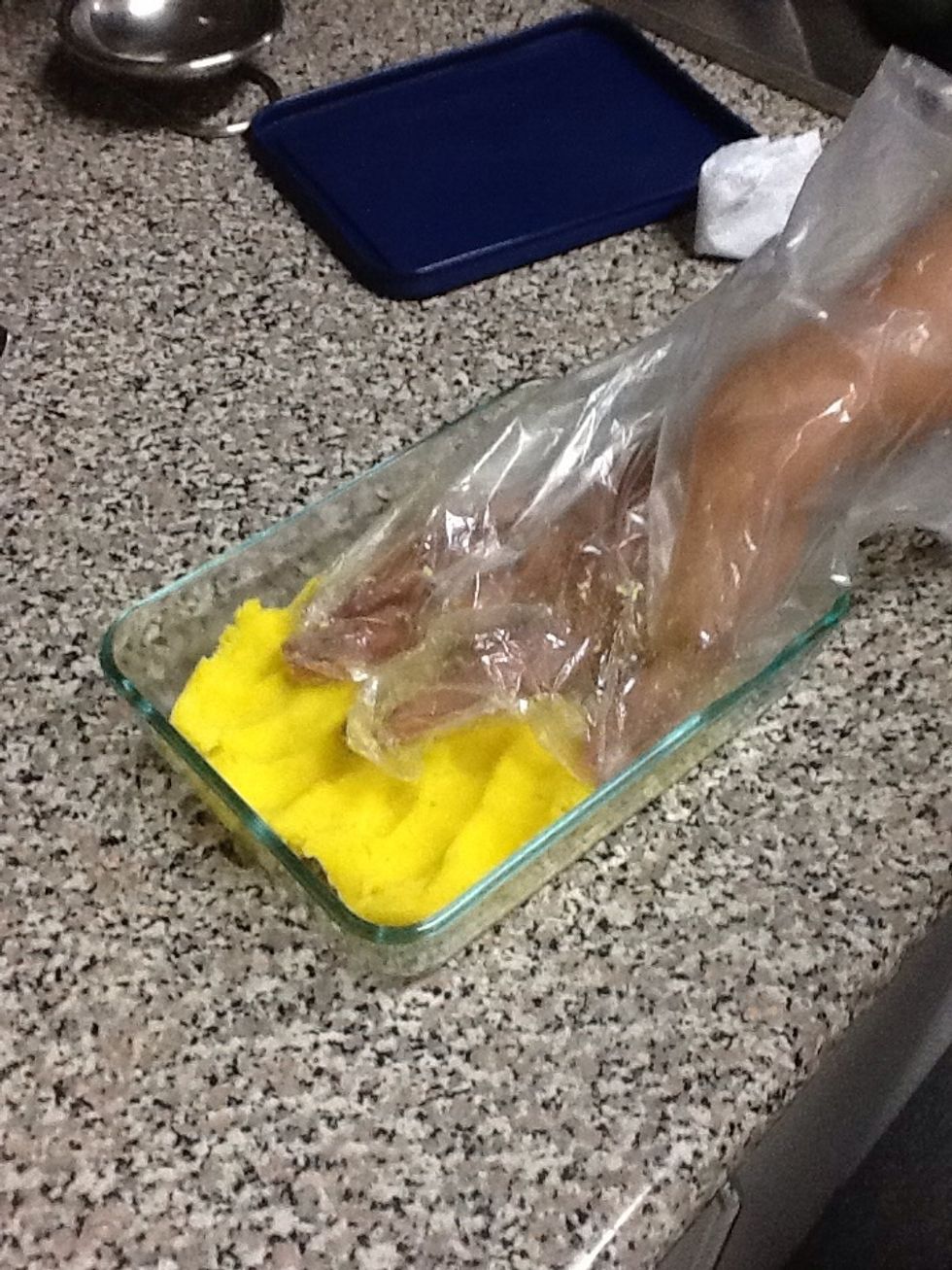 Use half of the potato mix as a base layer. I like to use a plastic bag when molding the mix to the pan, to decrease the messy factor.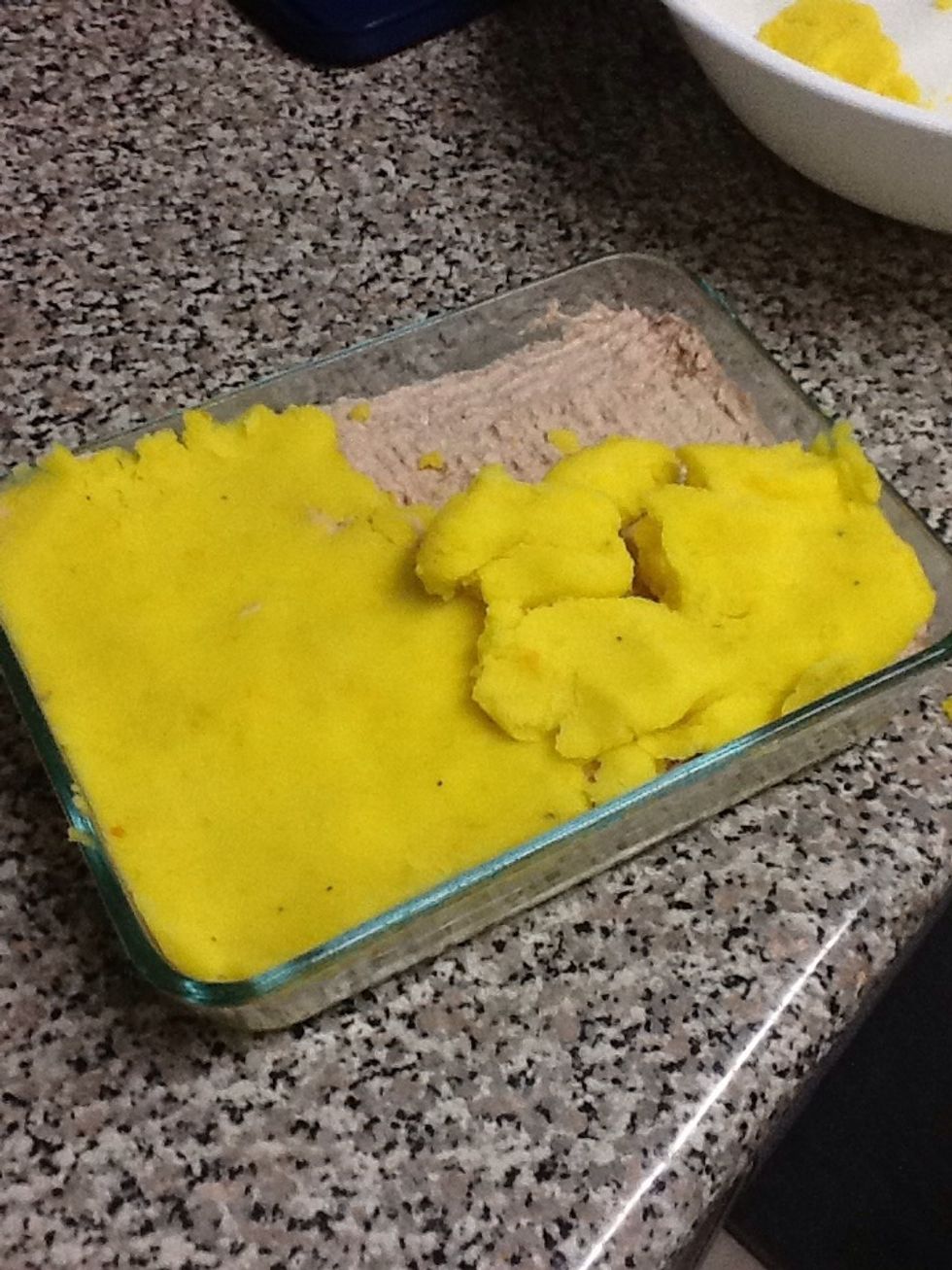 Evenly spread the tuna mix onto a second layer and then top it with another layer of potato mash.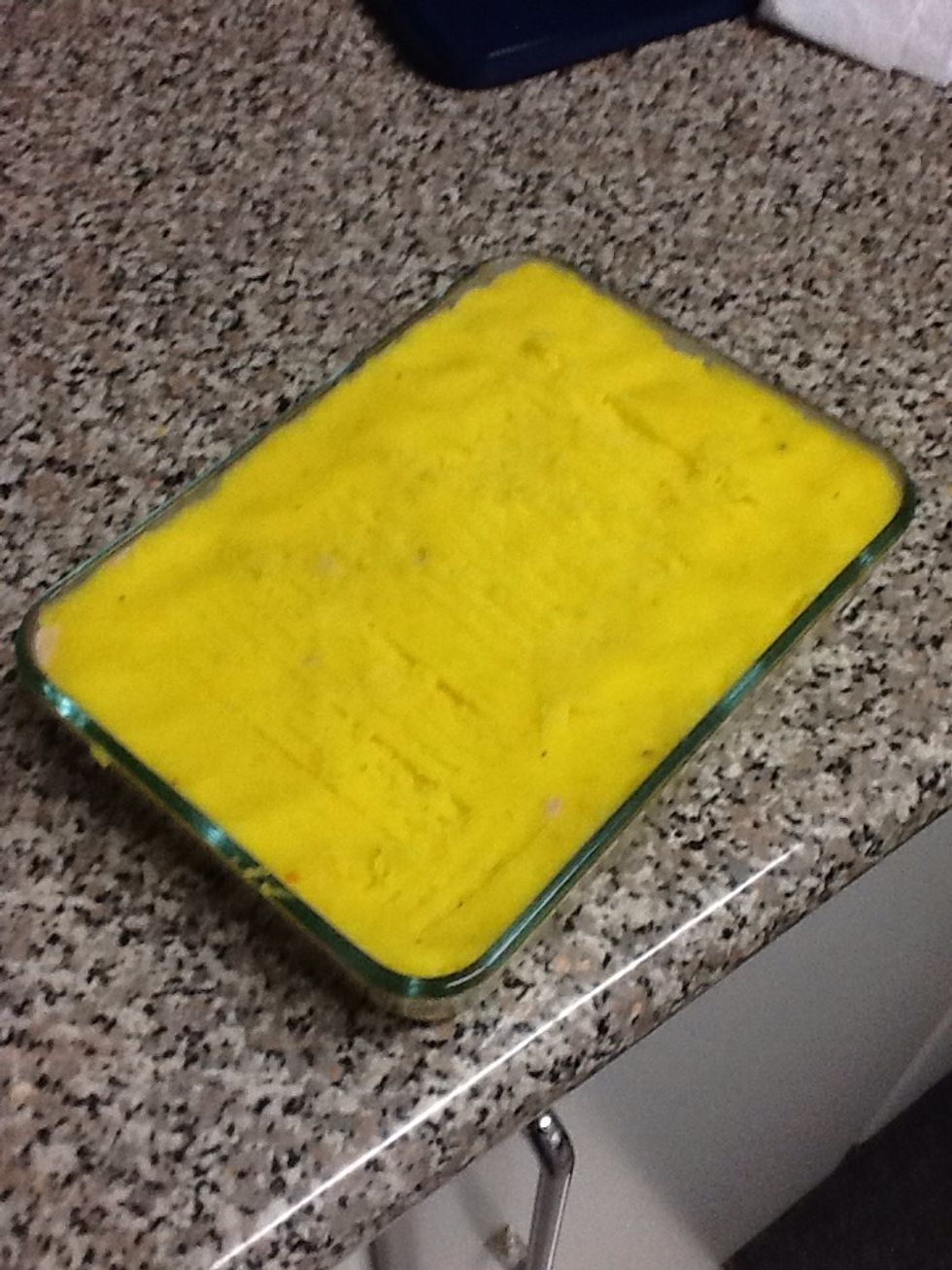 You could try to add different foods to the filling, many people enjoy the taste of avocado, black olives, and boiled eggs in the middle layer, but I like to keep it simple.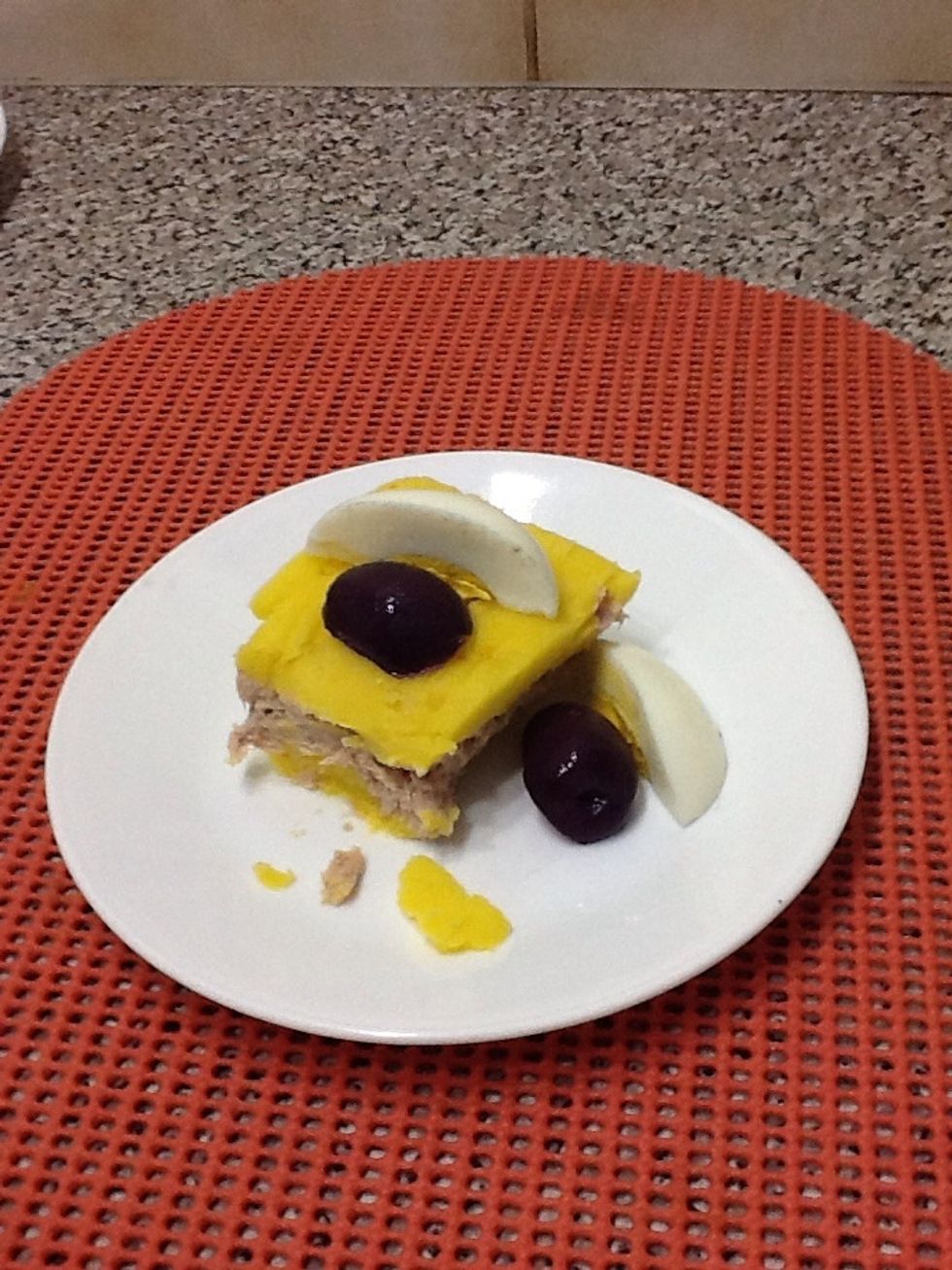 Garnish with olives and eggs. Serve hot or cold. Enjoy!
6.0 Potato
200.0g Tuna
1/2 Lime
Mayonnaise
1.0 Chili pepper
2.0pch Salt
1.0pch Pepper
Oil