Preheat the oven to 400 degrees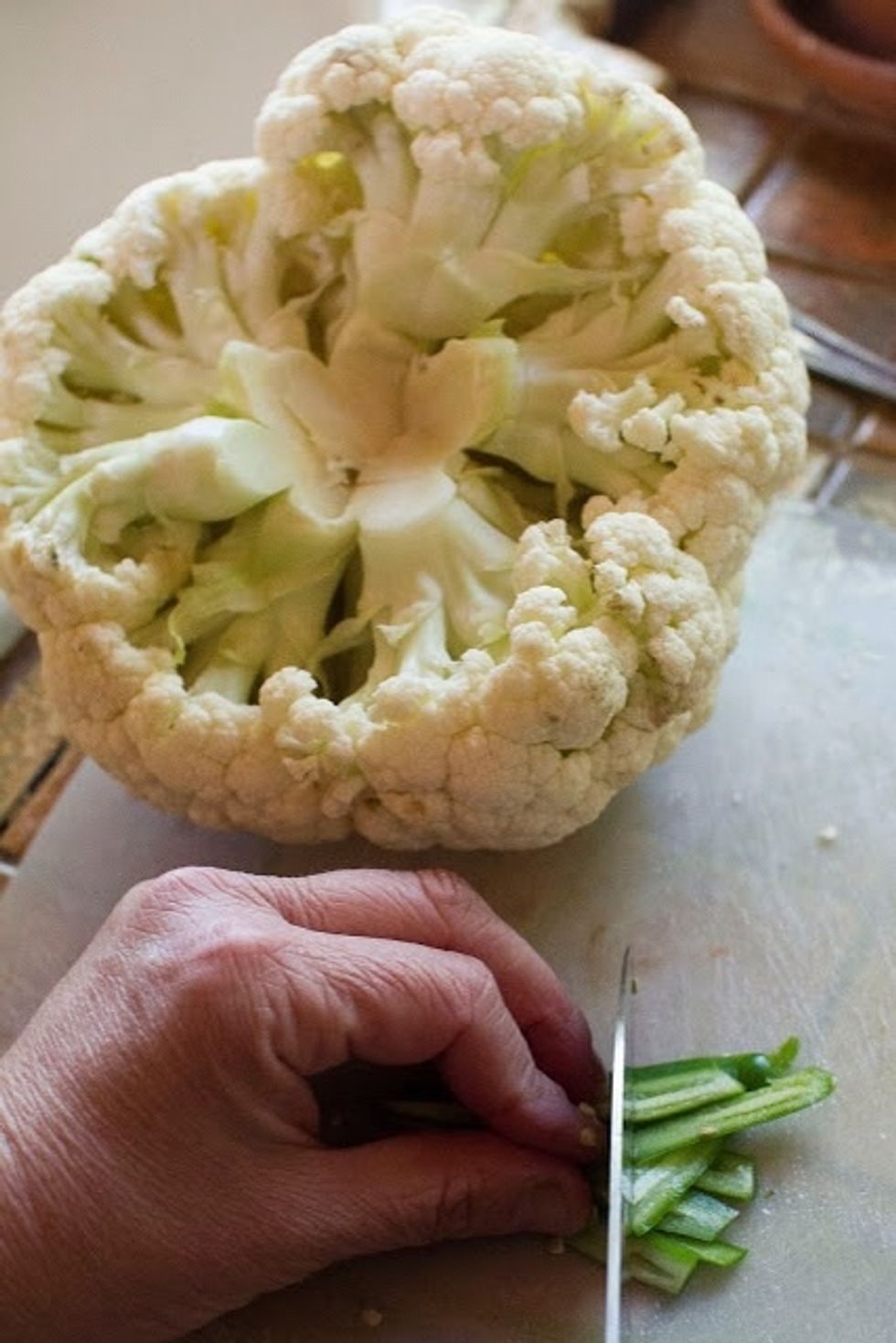 Remove the leaves, stem and core the cauliflower, making sure to leave it intact.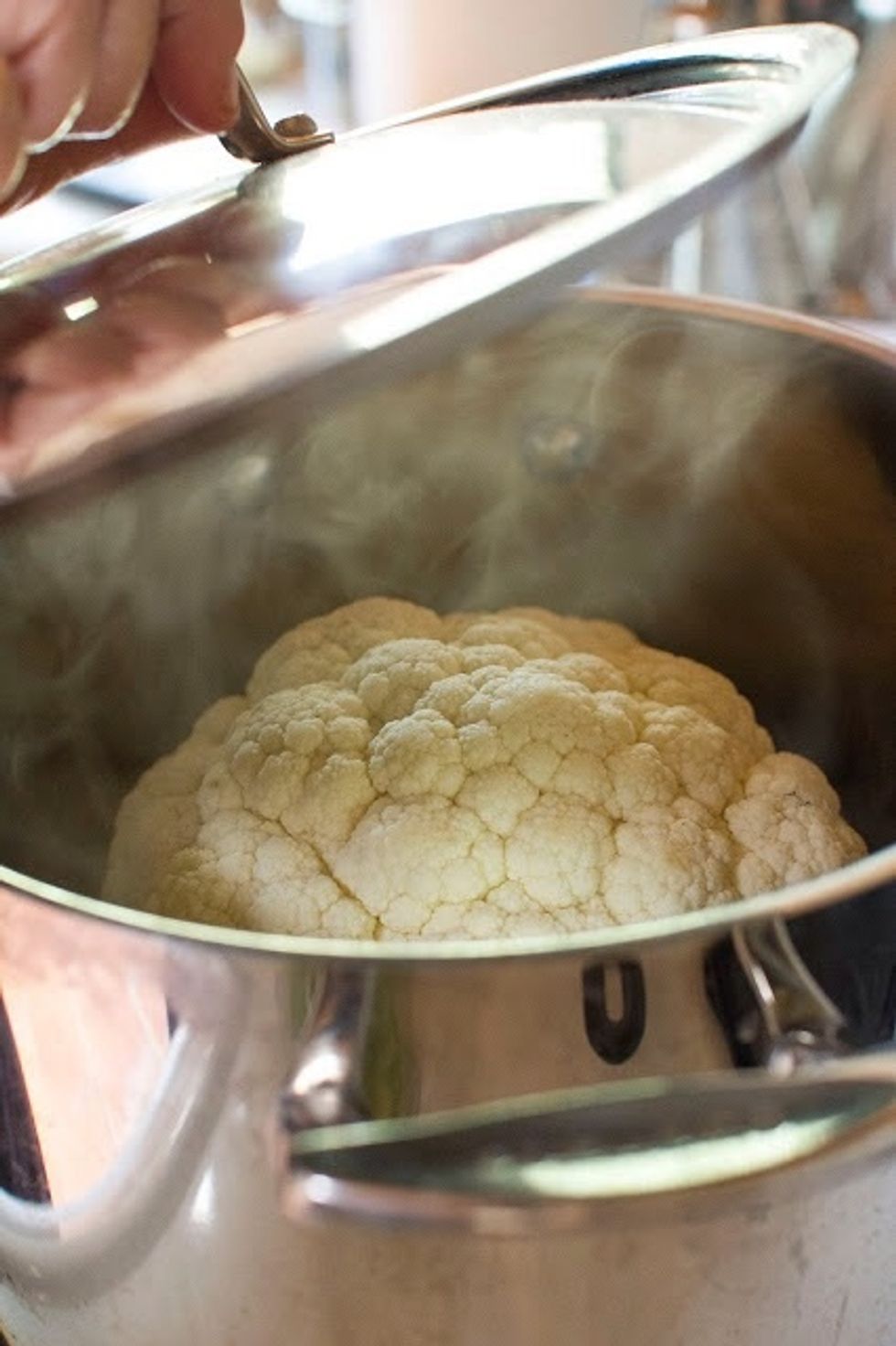 Steam the cauliflower for 8 minutes.
When the cauliflower is tender, take it out and put it into a baking dish to cool.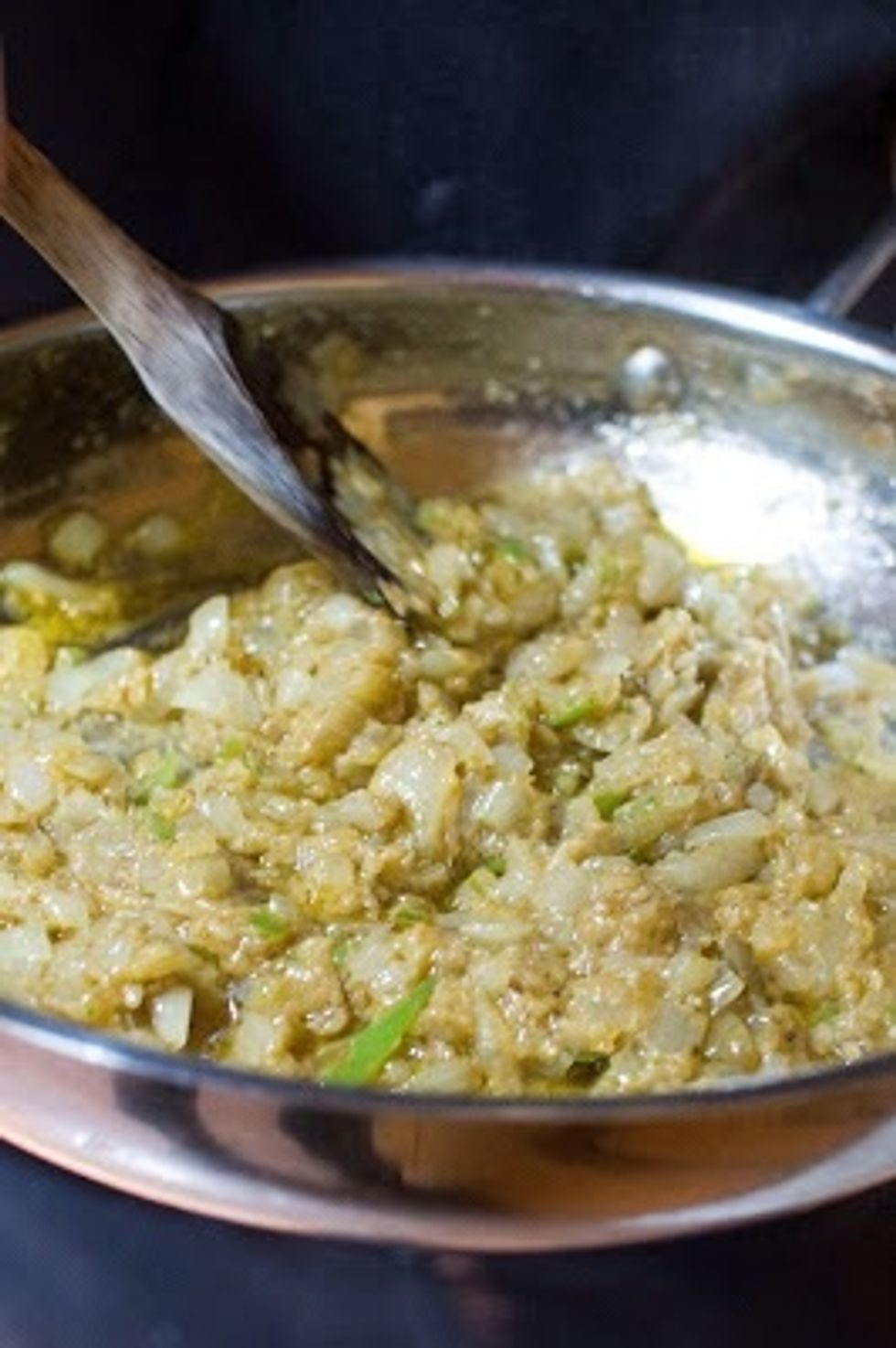 Heat the vegetable oil in a skillet or kadhai. When the oil is hot add in the onion and fry it until it's lightly browned.Add in the shallots and ginger and fry them for a couple of minutes.
Add in the chopped serrano chilies and give them another minute in the pan.Add all the other spices, the ground almonds and the flour. .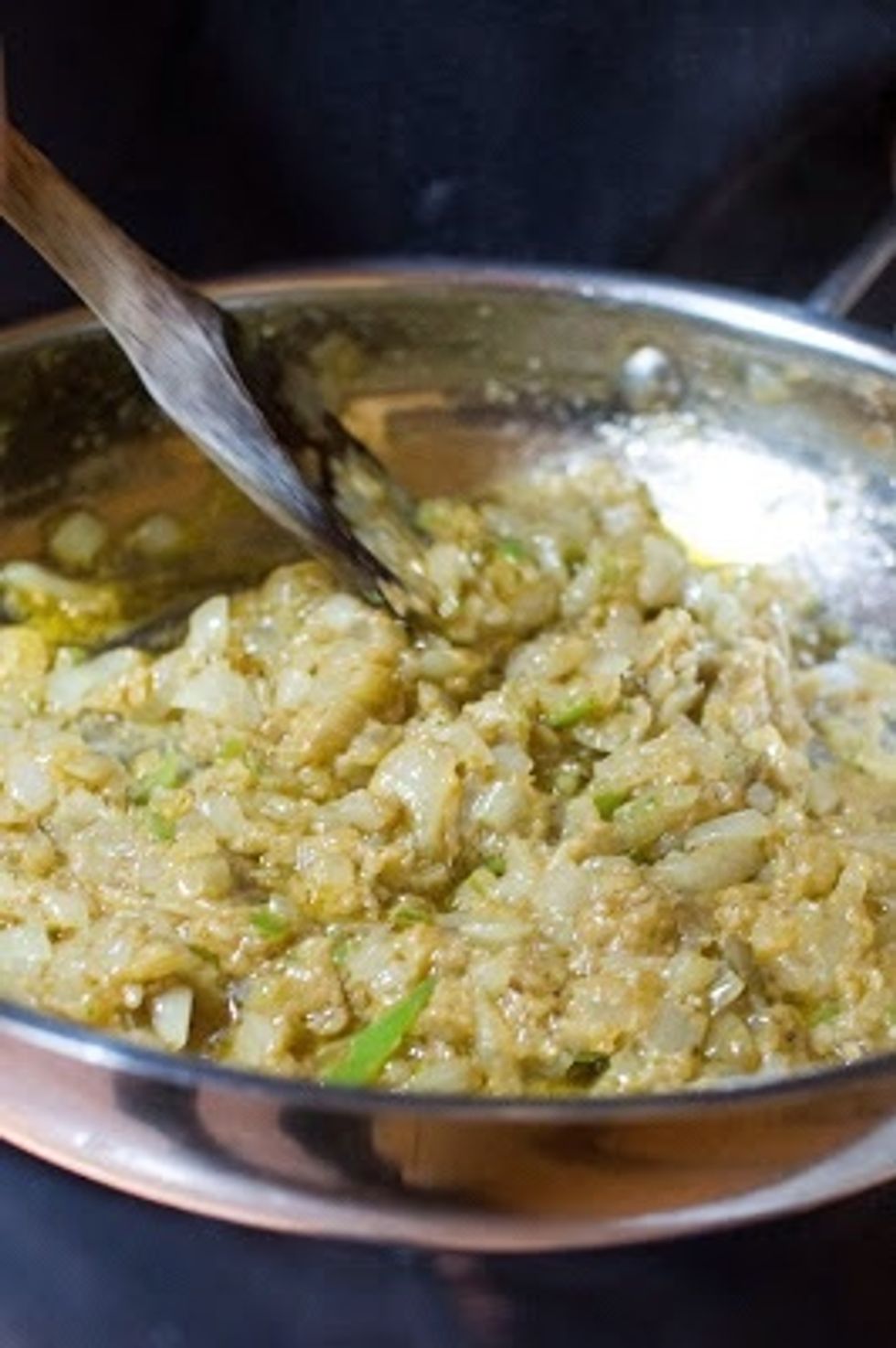 Cook everything for another 2 minutes or so. Add in the water and stir until you have a thick paste.Take the stuffing paste off the stove and let it cool.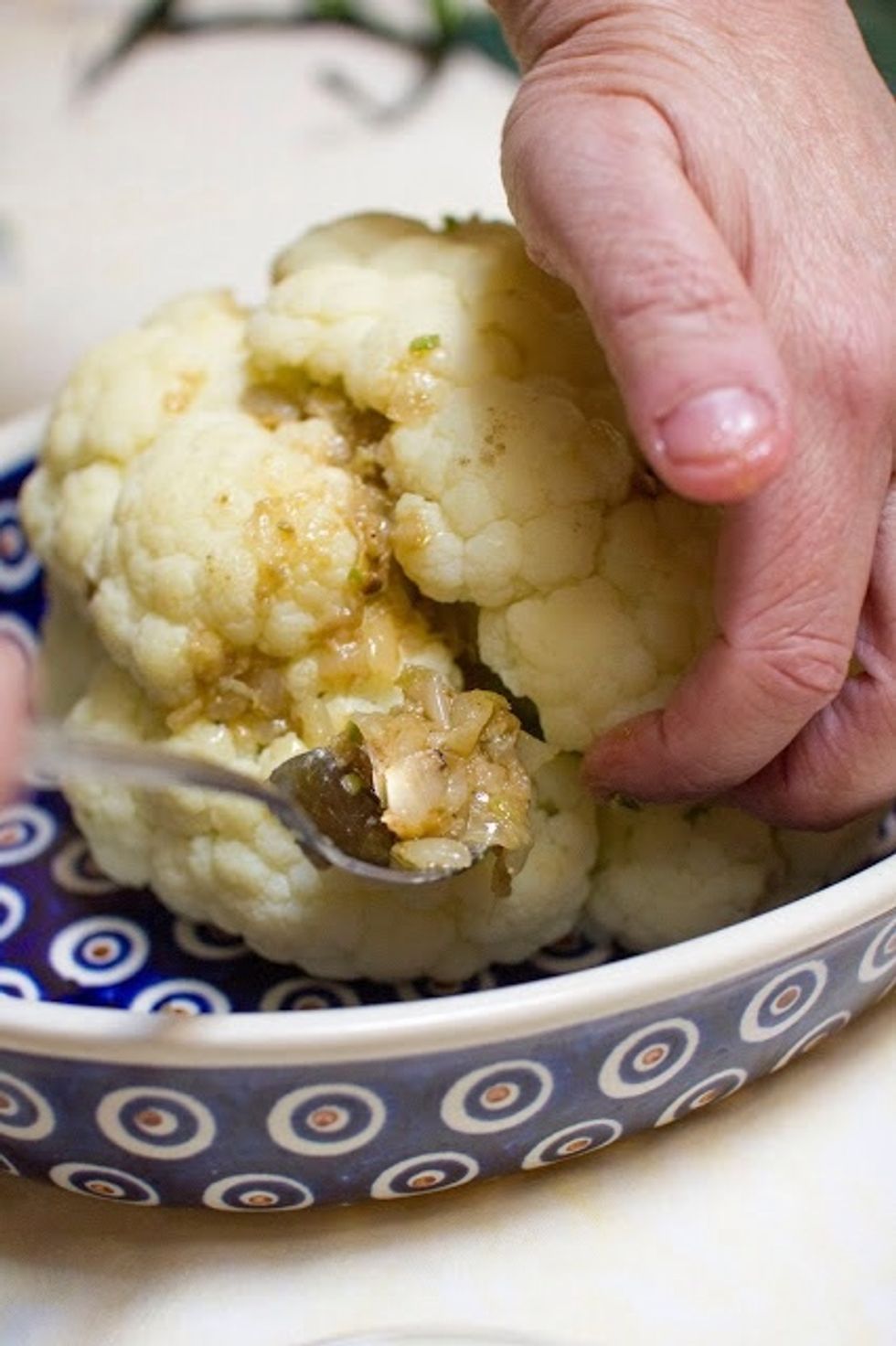 To stuff the cauliflower, push half of the spice paste mix in among the florets.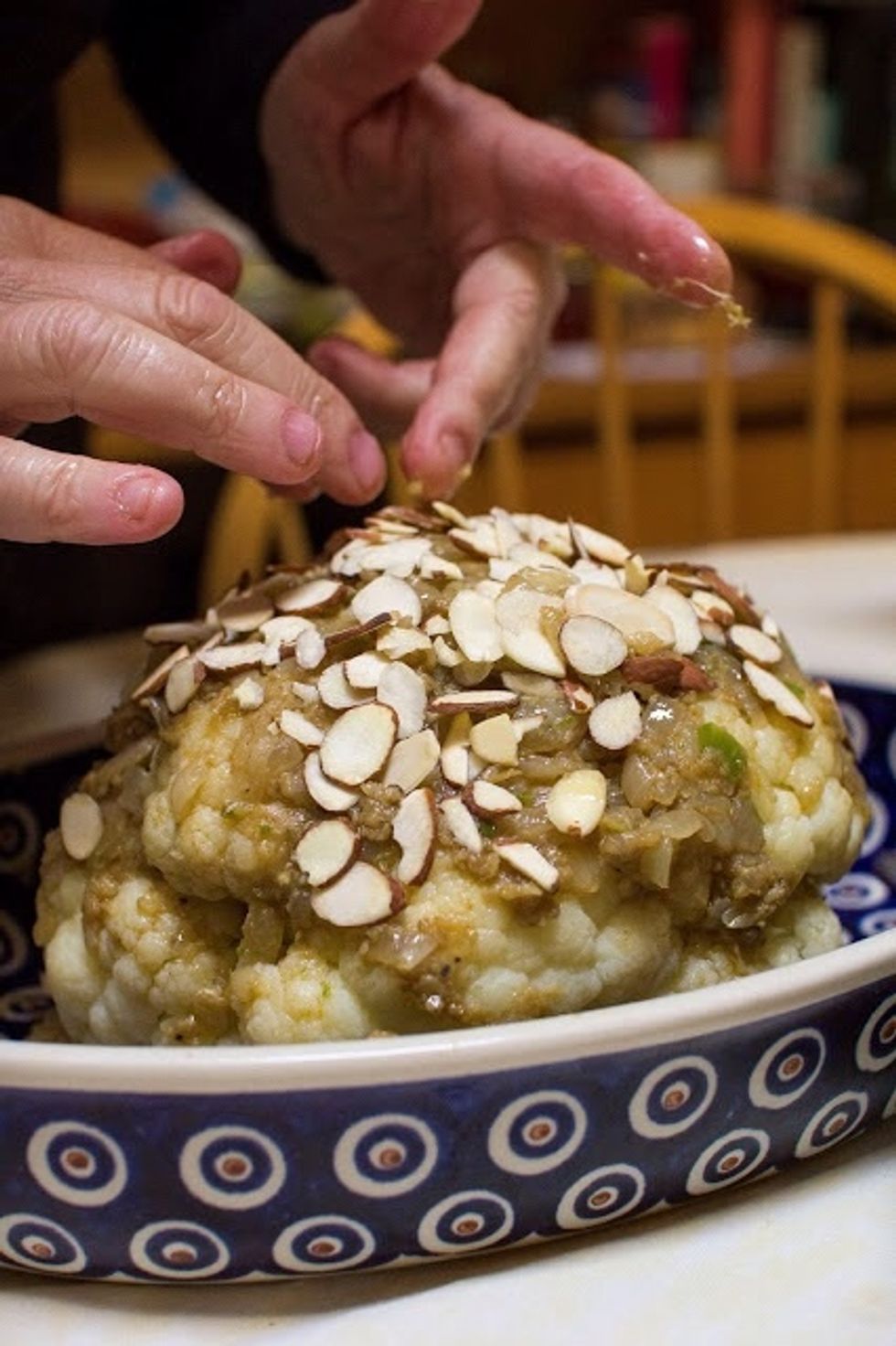 Spread the rest of it over the top and sides of the cauliflower. Sprinkle the sliced almonds over the top.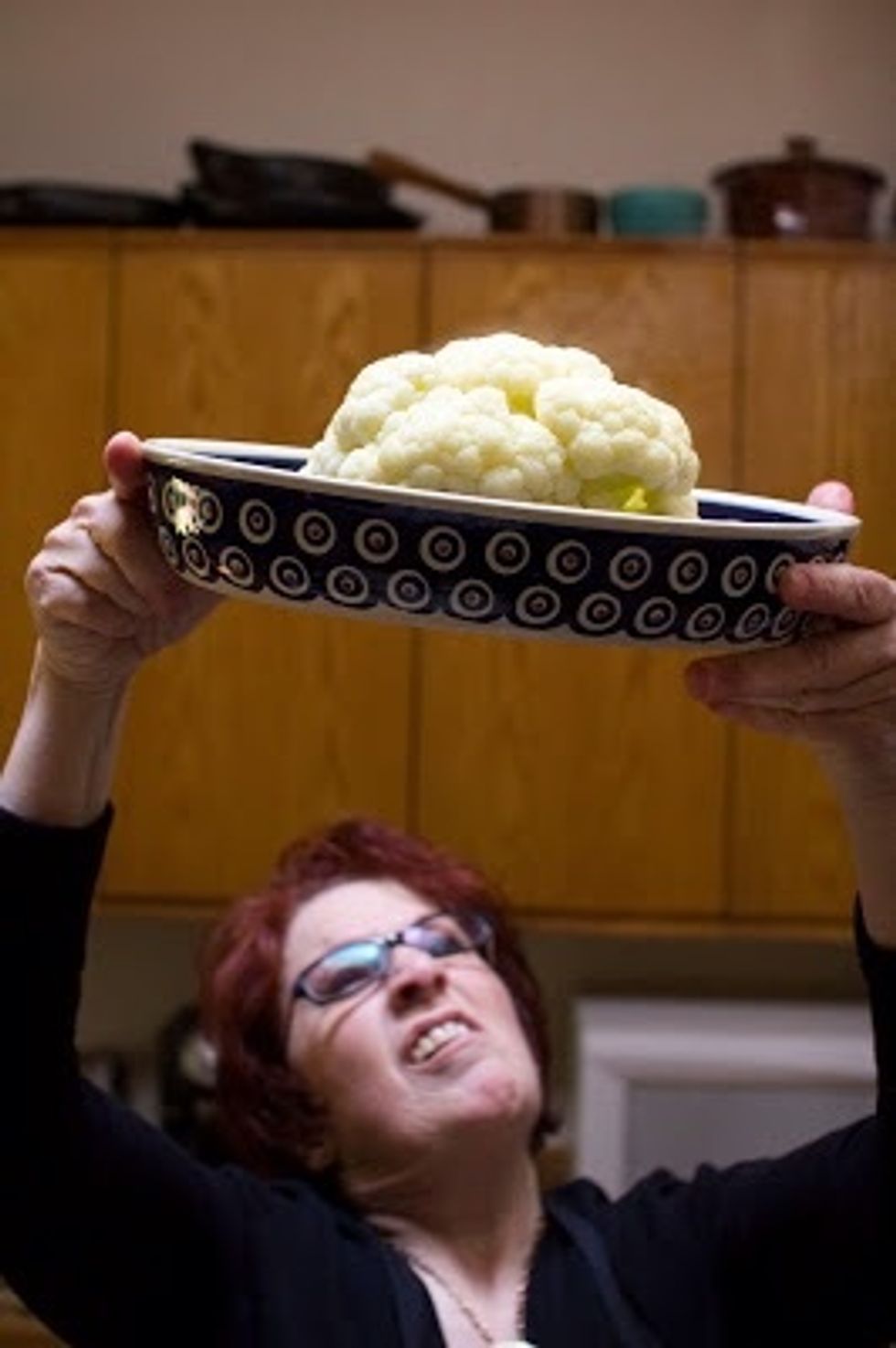 Pop it into the oven for about 25 to 30 minutes, but before you do look on the bottom and make sure your baking dish is oven proof. Can''t believe I did that.
While the cauliflower is baking make the sauce. In a skillet or Kadhi, heat 3 tbs of vegetable oil. When the oil is hot, add in the onions and fry them until they are lightly browned.
Add in the cumin and fry it for another minute.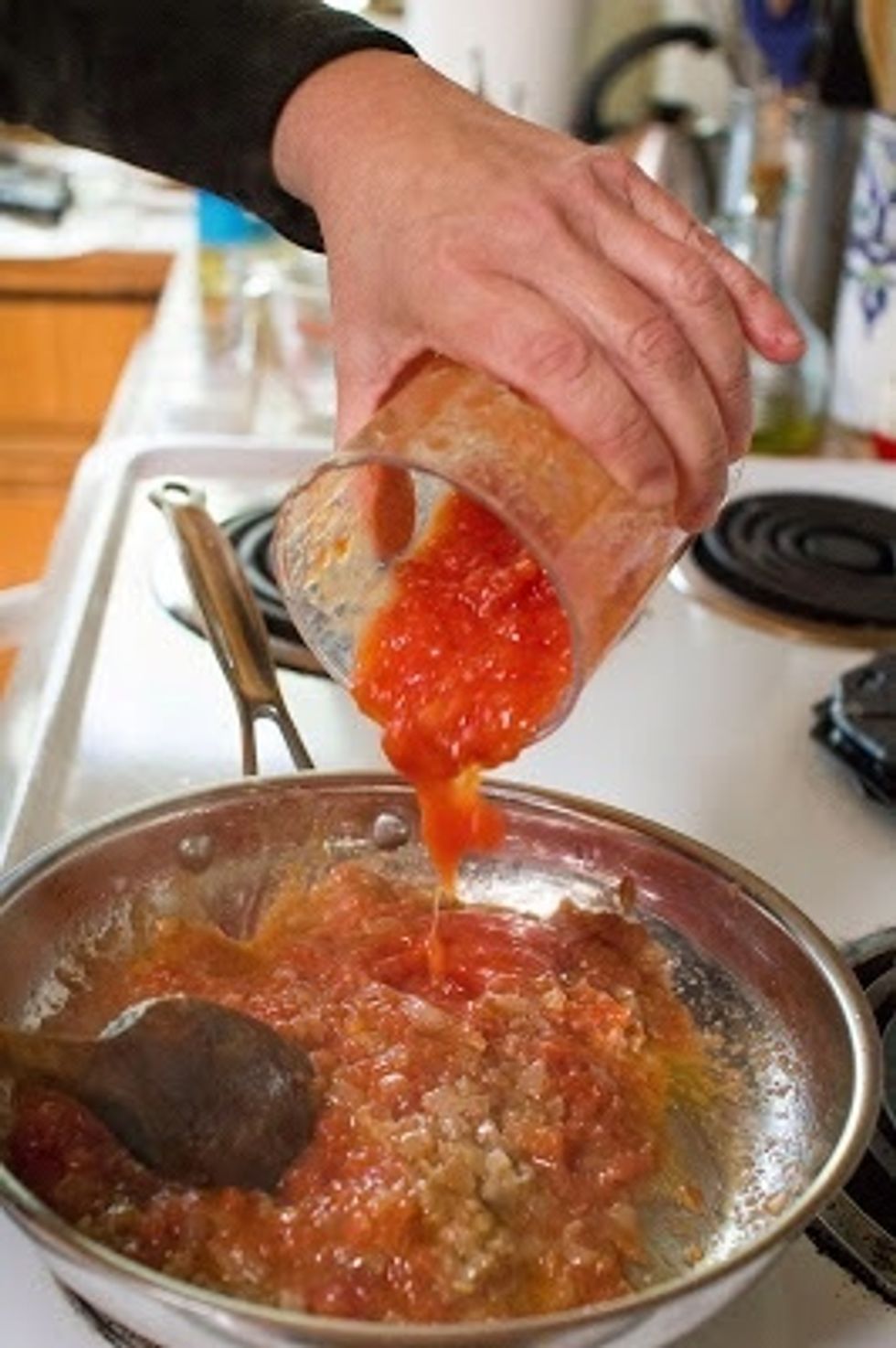 Add in the tomato puree, salt and water, bring the sauce to a boil.Reduce the temperature to simmer and cook it gently over a low heat for about 15 minutes.
Take it off the heat and add in the chopped cilantro.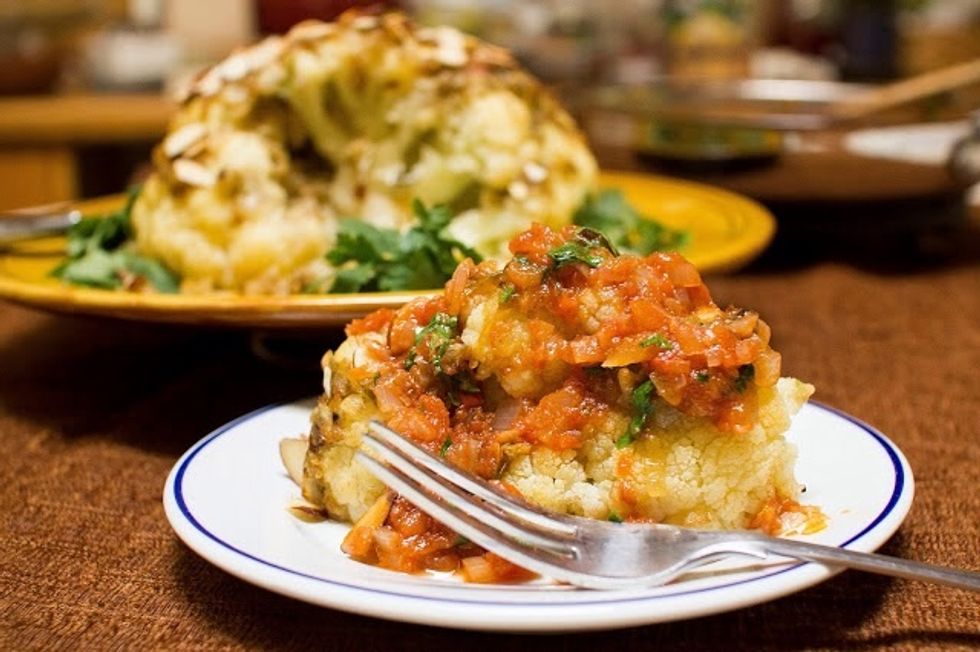 To serve this baby up, put the cauliflower on a serving platter, and cut it into wedges. Ladle some tomato sauce over each wedge. Serve it up and enjoy.
1.0 Large cauliflower, leaves, core,and stem removed
3.0Tbsp Vegetable oil
1/2c Finely chopped onion
1.0Tbsp Finely chopped shallot
1/2Tbsp Finely chopped ginger
4.0 Serrano chilies, seeded, and finely chopped
1/2tsp Ground fennel seeds
1/4tsp Kashmiri chili or cayenne
1/4tsp Ground black pepper
1/2Tbsp Ground coriander
2.0Tbsp Ground blanched almonds
1.0tsp Sea salt
1.0Tbsp Regular or gluten free flour
6.0 Sprigs of fresh cilantro
3.0Tbsp More of vegetable oil
1/2c More chopped onion
1.0 16 oz can of tomatoes pureed
2.0tsp Ground cumin
1/2c Water
Salt to taste
2.0Tbsp Chopped cilantro
Kathy Gori
Screenwriter, long time Indian cook, lover of Indian foods, Saturday morning Cartoon voice. For more recipes visit my website www.thecolorsofindiancooking.com