How to make cauliflower, hazelnut & pomegranate salad
This lovely salad is simple to make and tastes delicious. The roasted cauliflower and hazelnuts pairs well with the sweet pomegranete seeds.
53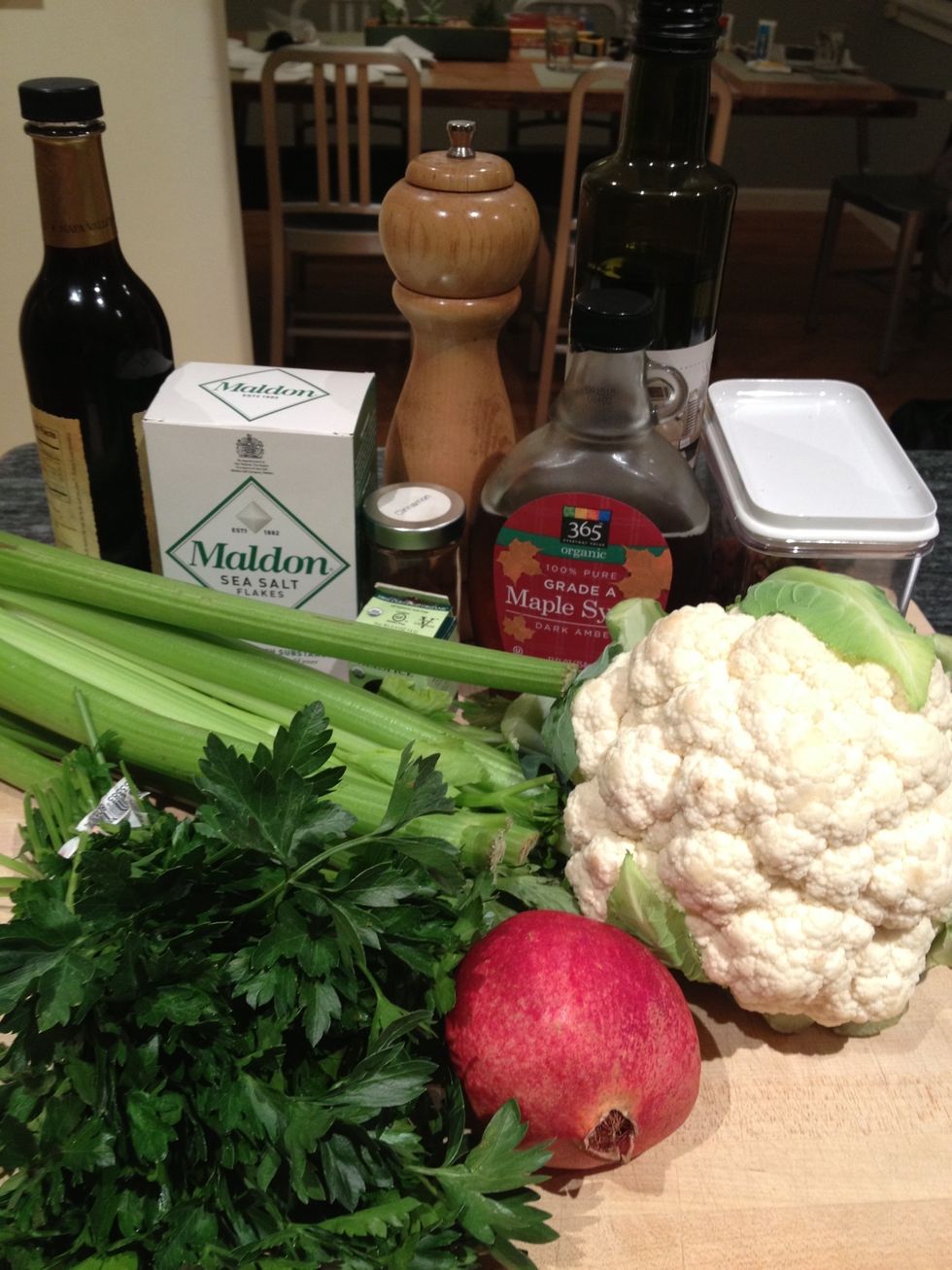 Gather your ingredients.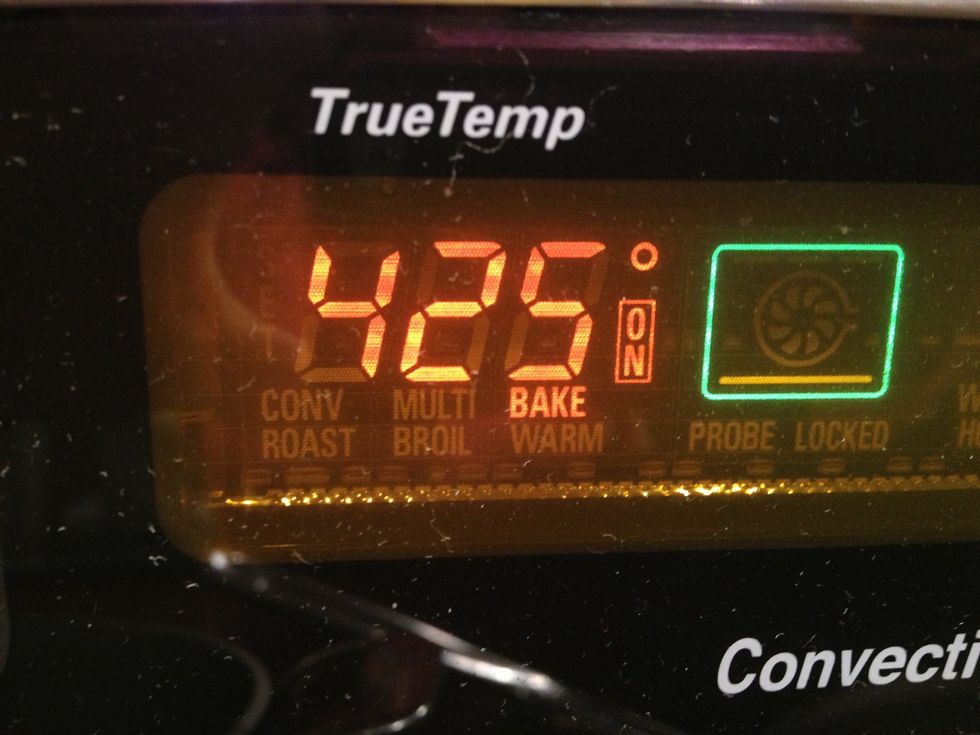 Preheat the oven to 425 degrees.
Break the cauliflower into florets and place in a large bowl.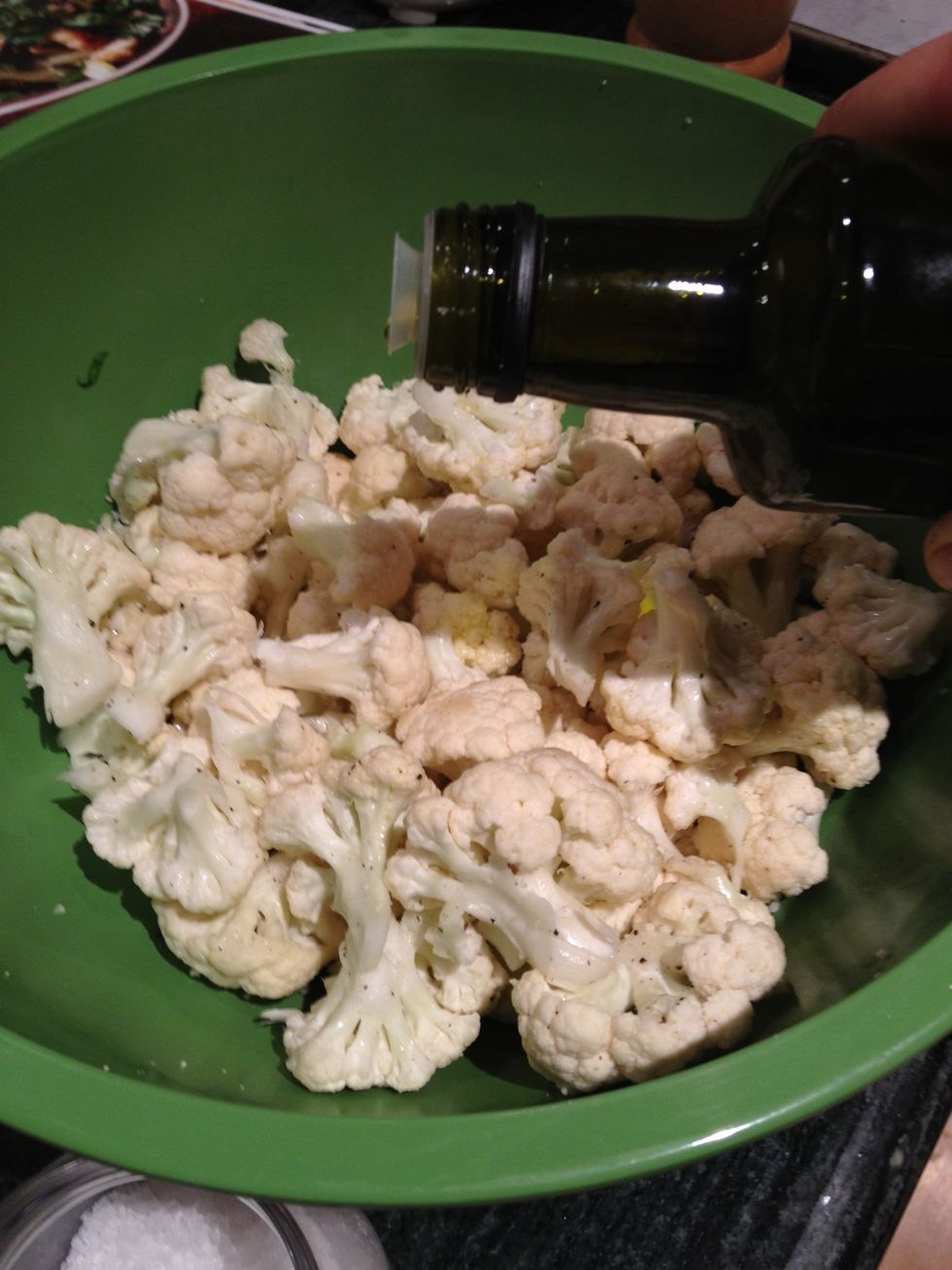 Toss with a couple tablespoons of olive oil, salt and pepper.
Arrange on a baking sheet lined with parchment paper, and place in the oven. Roast at 425 for 25-35 minutes.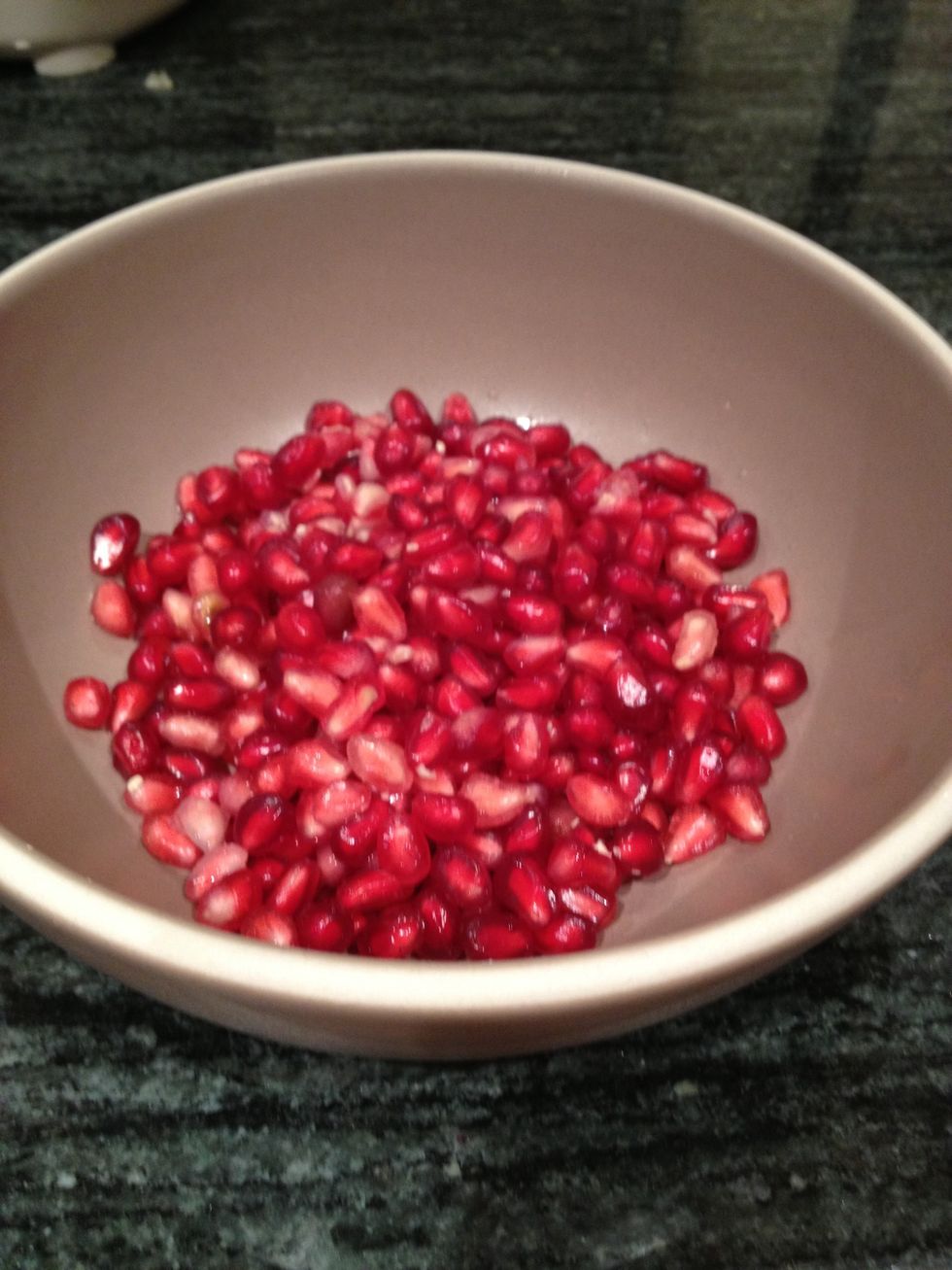 Meanwhile, seed the pomegranete.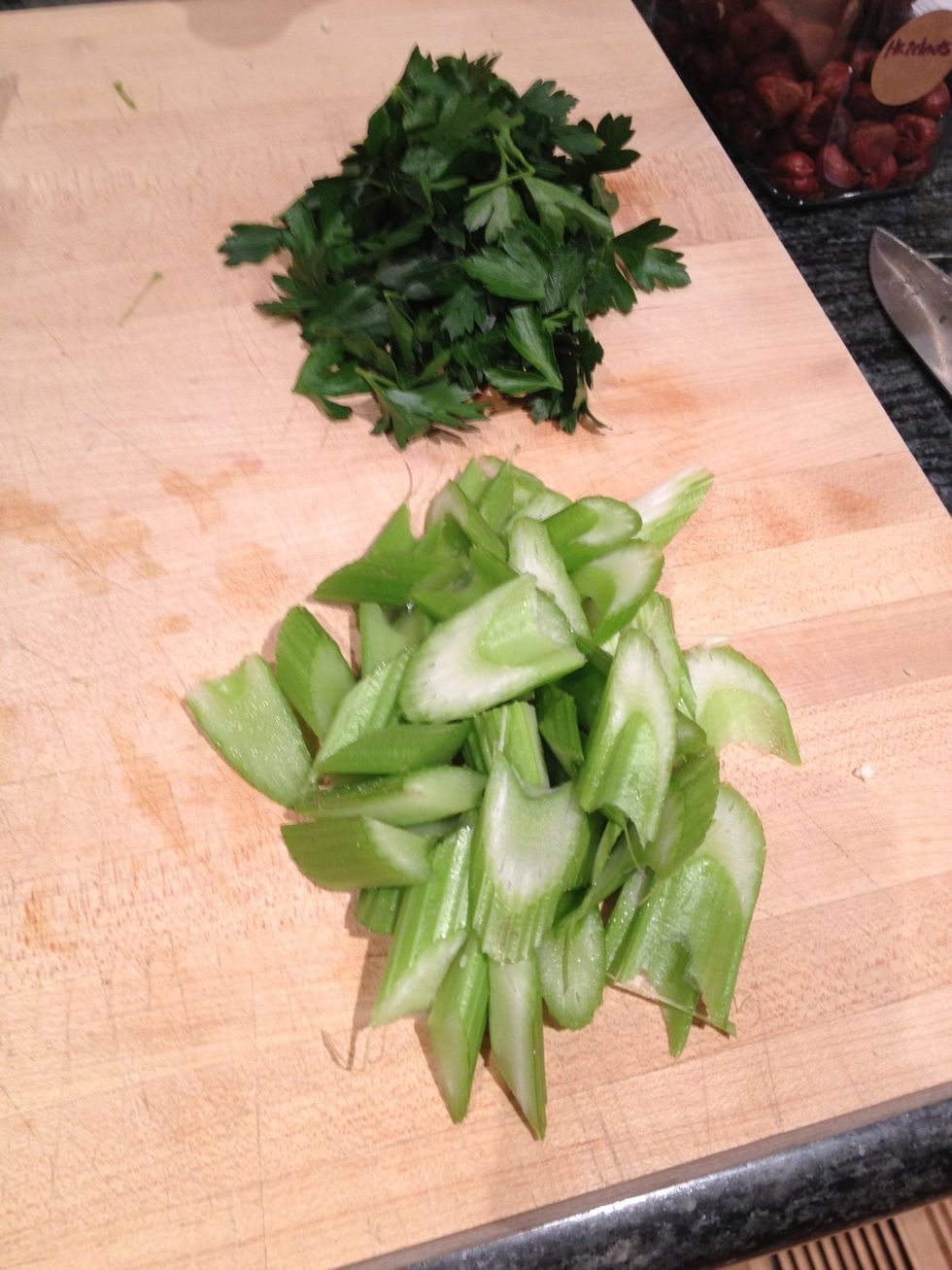 Chop the parsley. Cut the celery at on an angle into 1/4 inch slices.
When the cauliflower is done, remove from the oven and return to the large bowl to cool.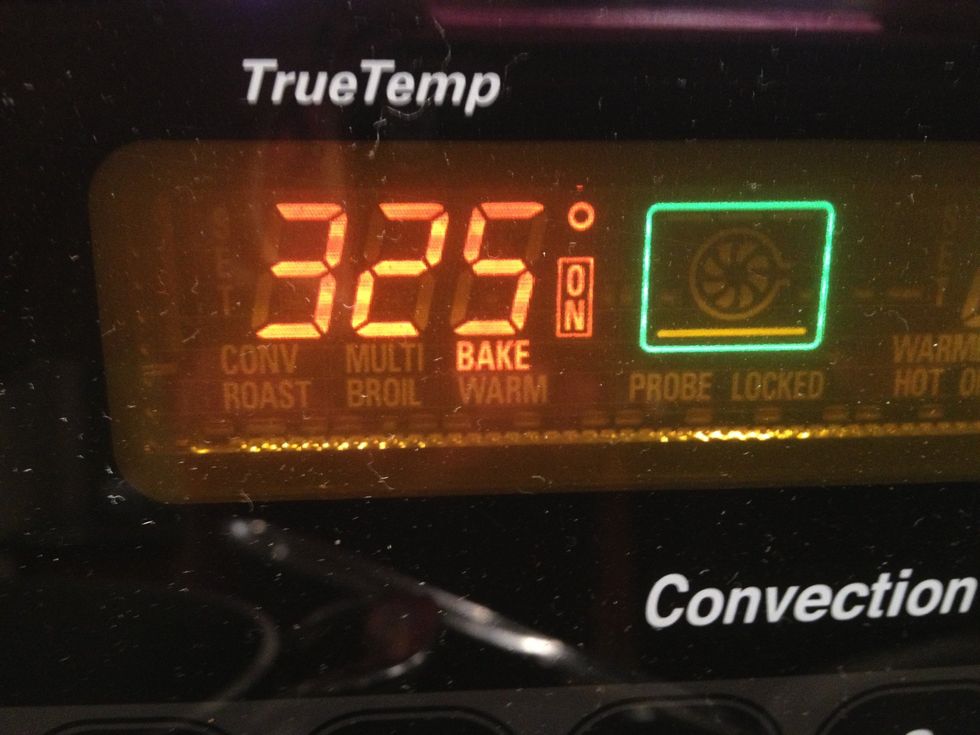 Reduce the oven temperature to 325 degrees.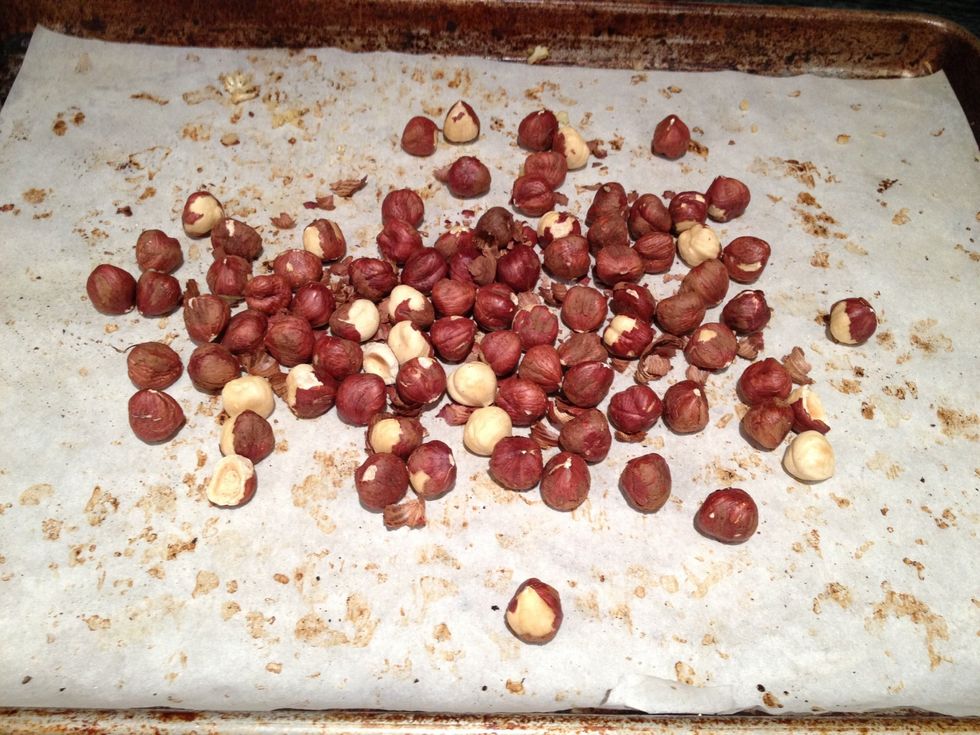 Place the hazelnuts on the parchment lined baking sheet, and stick in the oven. Roast the nuts for about 15 minutes.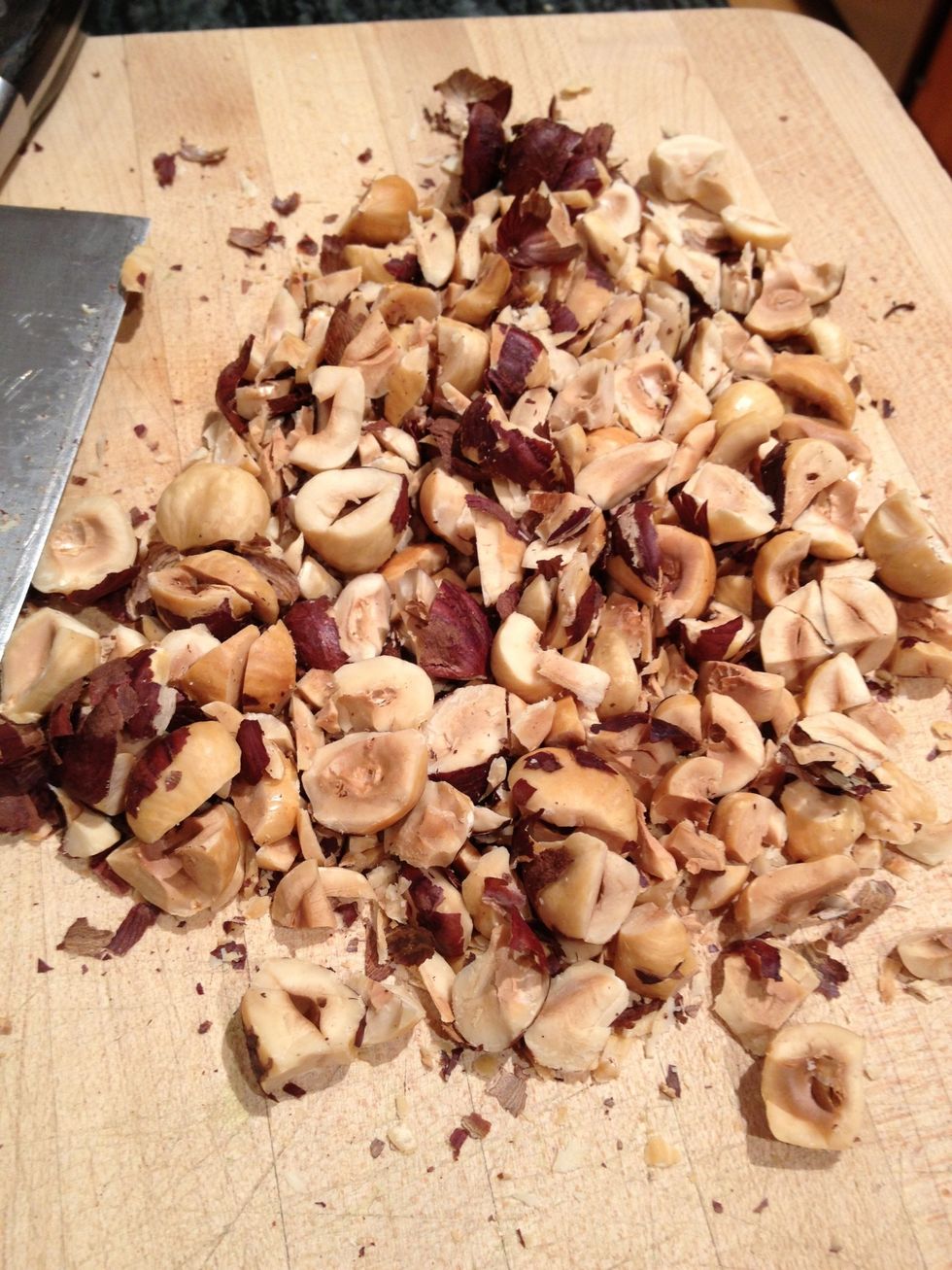 Remove from the oven, and allow to cool. When cool, chop the hazelnuts. No need to remove the skins.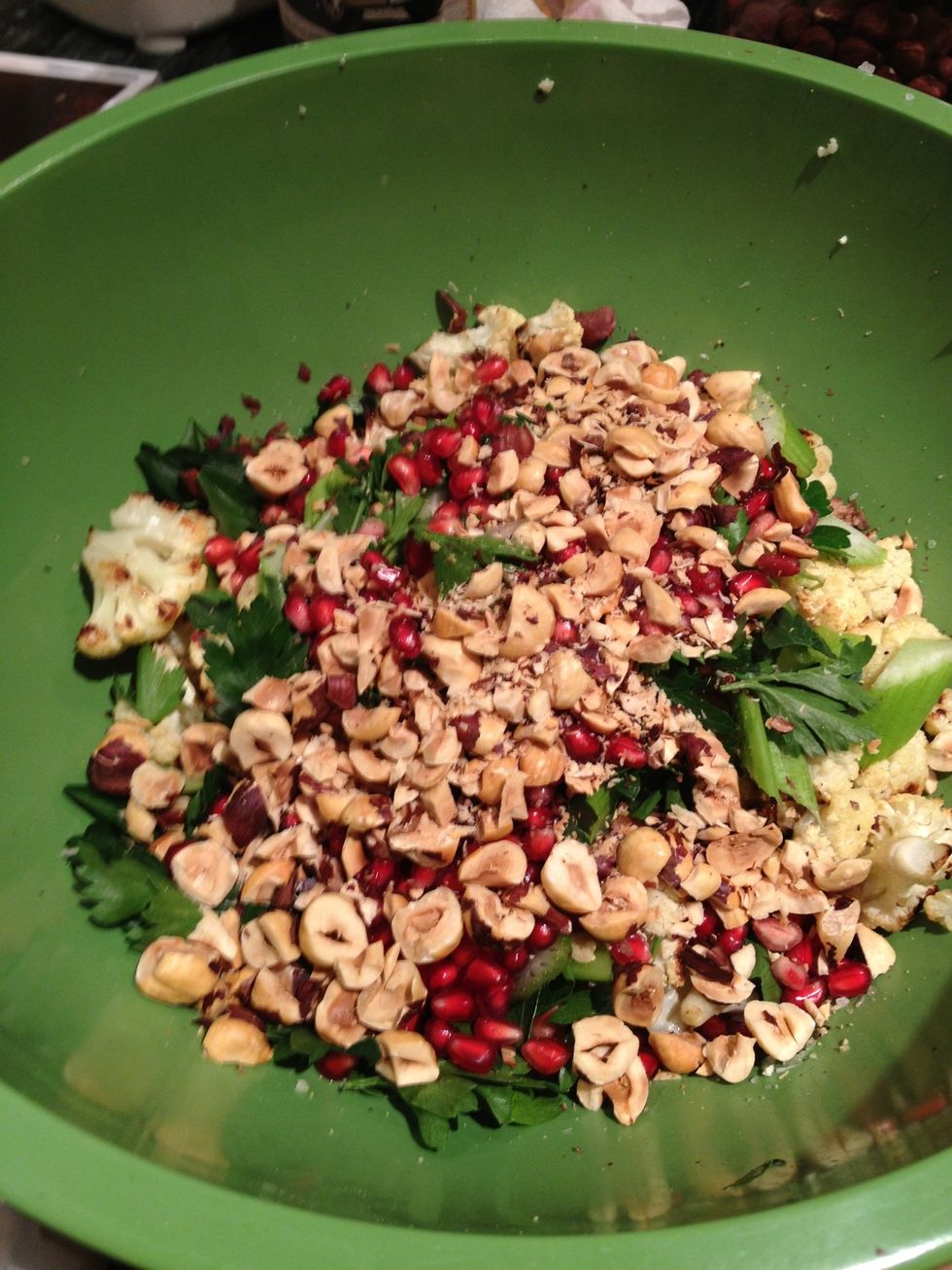 Add the hazelnuts, pomegranate seeds, celery and parsley to the bowl.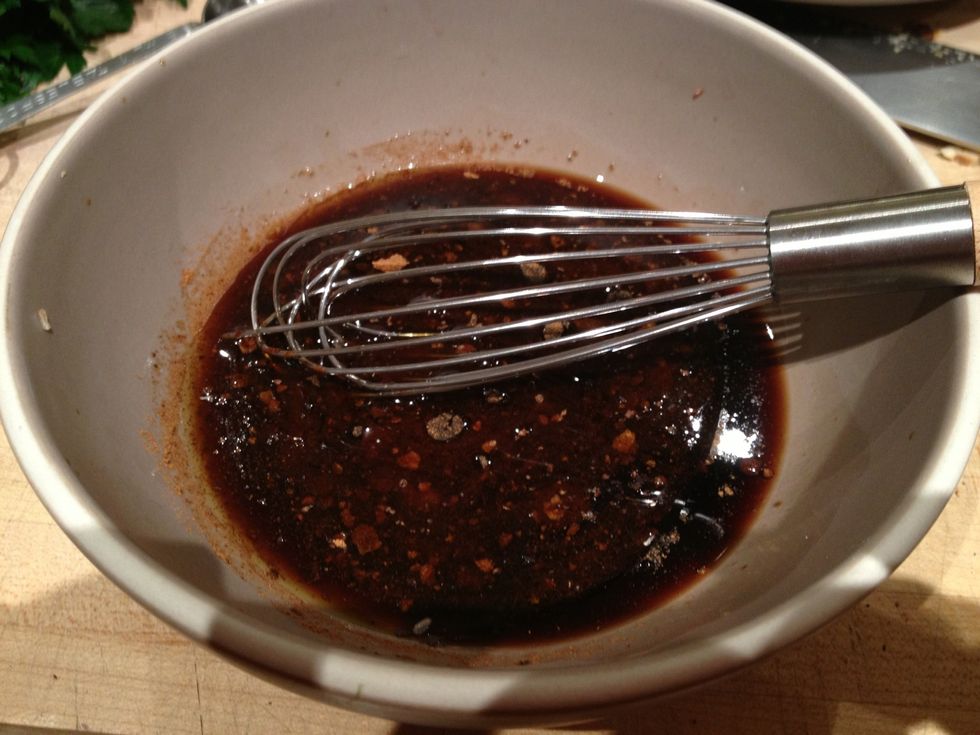 In a small bowl mix to together 2 tablespoons of EVOO, 1/4 teaspoon ground cinnamon, 1/4 teaspoon ground allspice, 1tablespoon sherry vinegar and 1 teaspoon maple syrup.
Mix the vinegarette into the bowl of ingredients.
Serve at room temperature.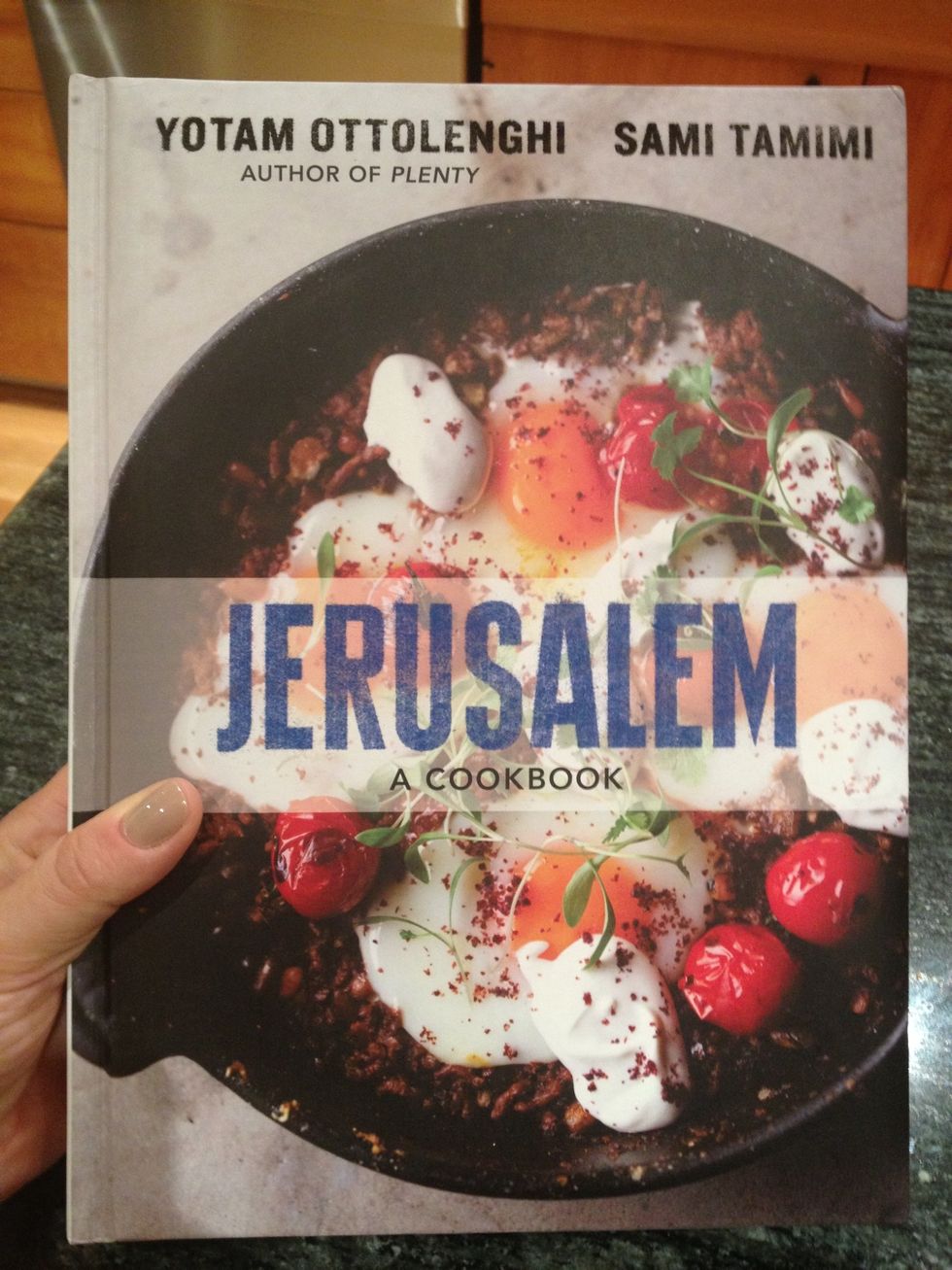 This recipe is from what is quickly becoming my favorite cookbook of 2012-- Jerusalem by Yotam Ottolenghi and Sami Tamimi.
1.0lb Head if cauliflower, broken into florets
4.0Tbsp Extra virgin olive oil
1.0 Stalks of celery
5.0Tbsp Hazelnuts
1/3c Flat leaf parsley
1.0 Pomegranate
1/4tsp Ground Cinnamon
1/4tsp Ground Allspice
1.0Tbsp Sherry vinegar
1.0tsp Maple Syrup
Salt
Pepper
San Francisco, California