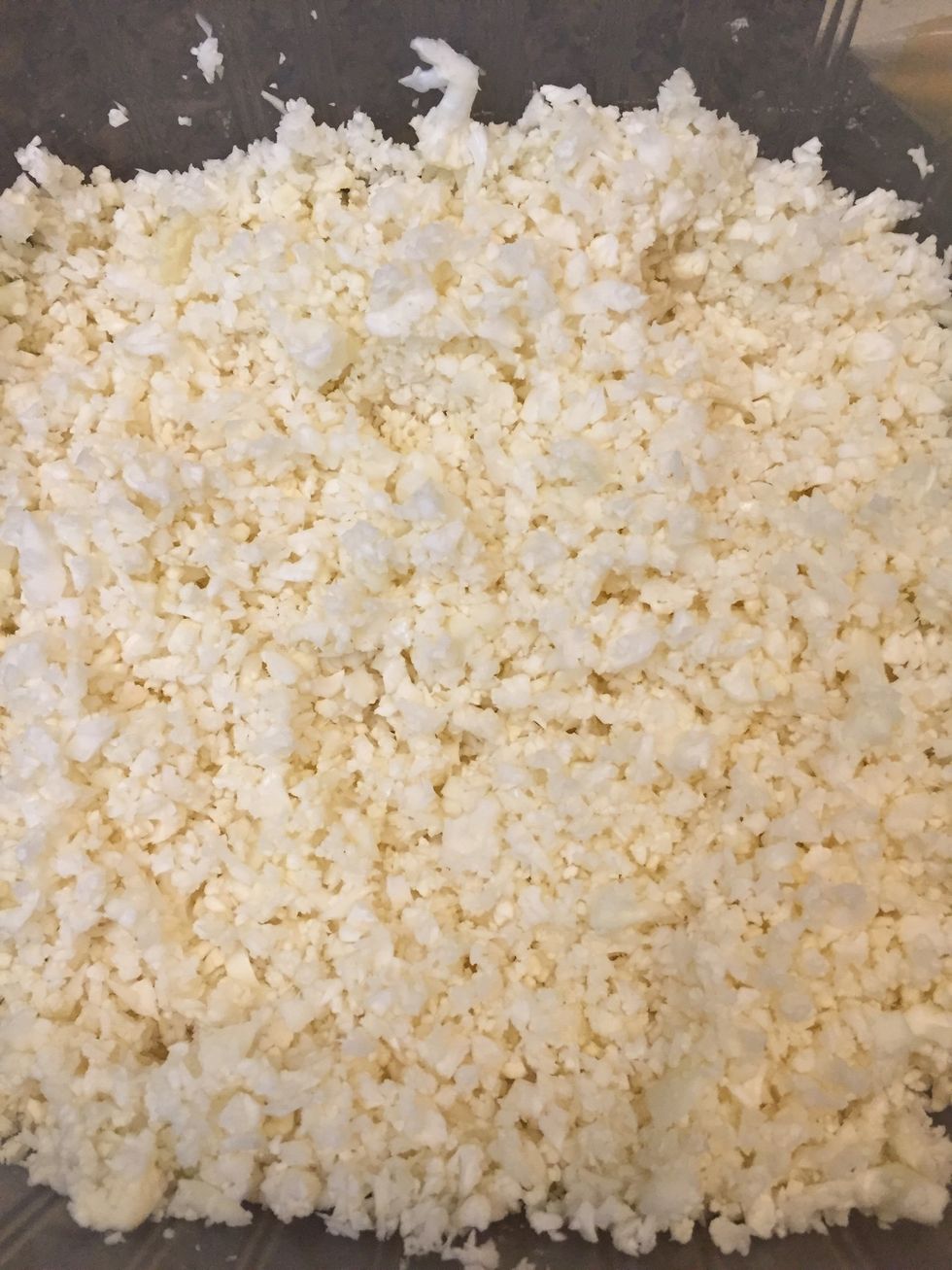 Prepare the cauliflower ahead of time. Add it to the food processor to create small crumbles resembling rice.
In a large pan, saute garlic and onions in olive oil on a medium/high heat. Cook for about 5 minutes until onions become soft and transparent.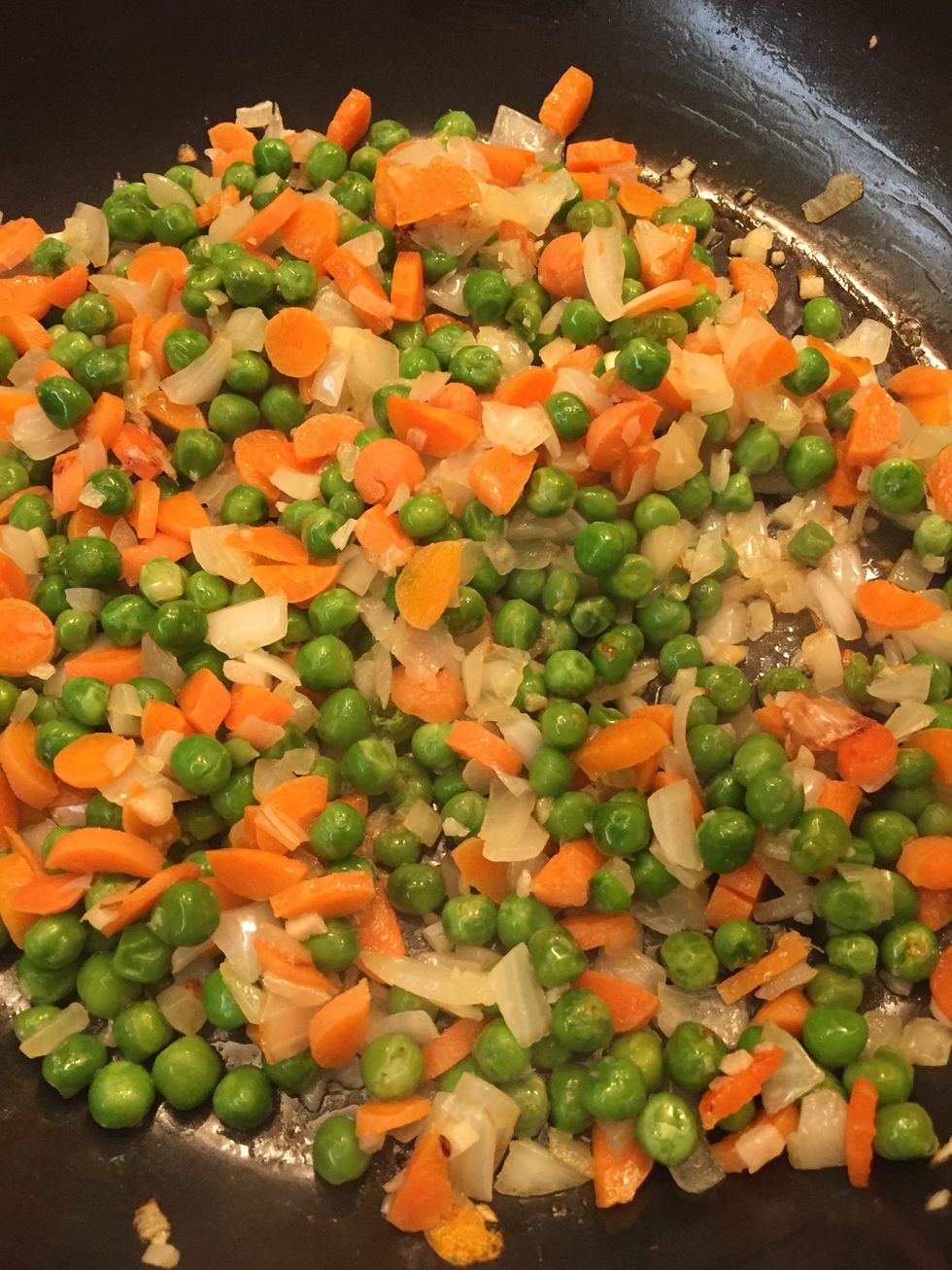 Next add in the peas and carrots. Cook until carrots begin to soften and peas are heated through, about 3-4 minutes.
In a bowl open the eggs and whisk to scramble. Stir in the pan.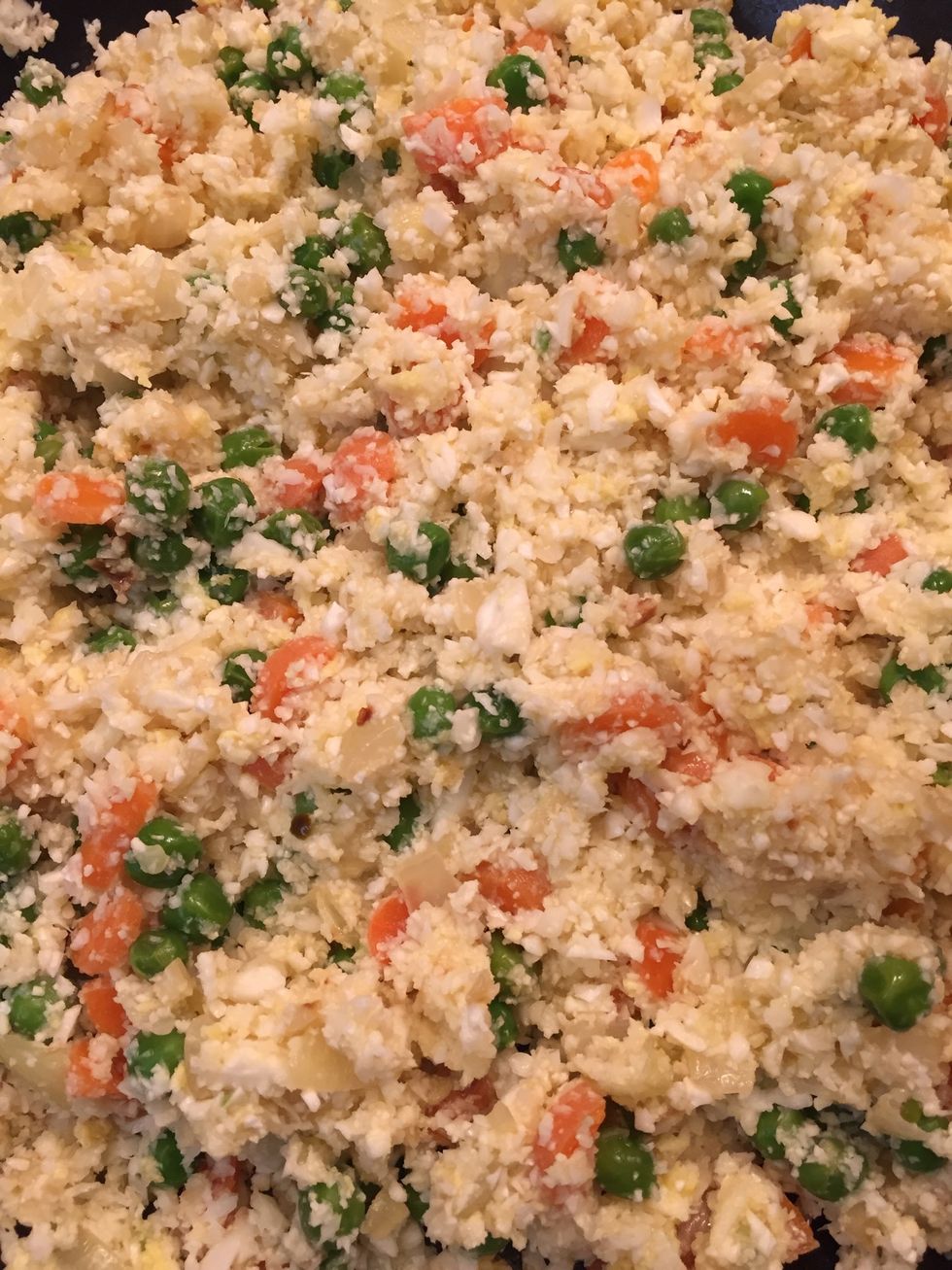 Next stir in the cauliflower.
Add soy sauce. Stir frequently & cook for about 5-7 more minutes. Optional: serve the rice with chicken and/or stir fry vegetables
1.0Tbsp Olive oil
3.0 Garlic cloves, minced
1.0c Onion, diced
1.0c Peas
1.0c Carrots, sliced
3.0 Eggs, scrambled
6.0c Cauliflower, raw & grated
3.0Tbsp Soy sauce