How to make cauliflower fennel soup
I tried to use some colored cauliflower for this recipe, and it tasted good, but it would have been prettier if I had used traditional white cauliflower.
4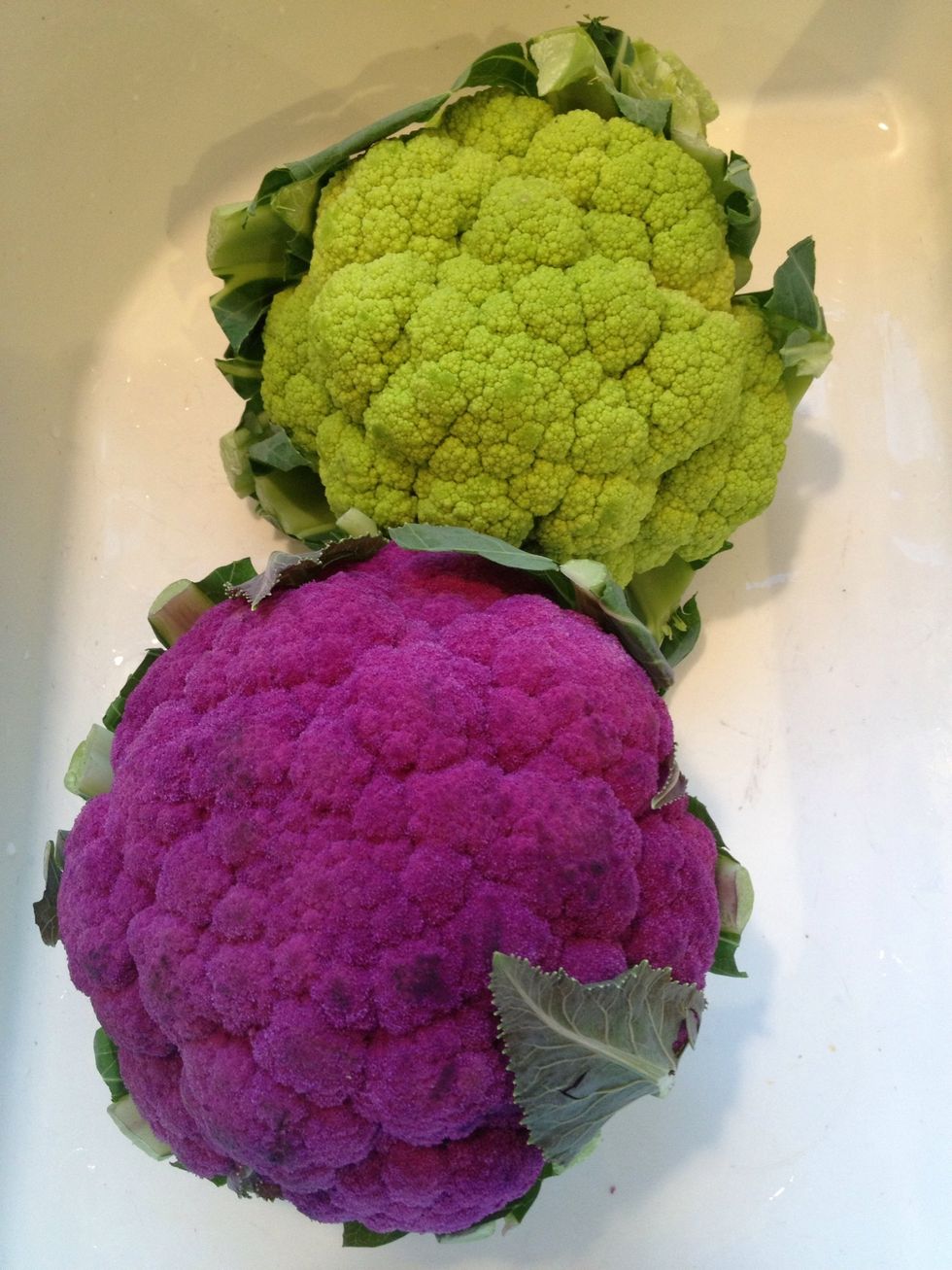 Today I am using these colorful cauliflower that I found at the market. Also, I am using two heads of cauliflower and doubling the recipe.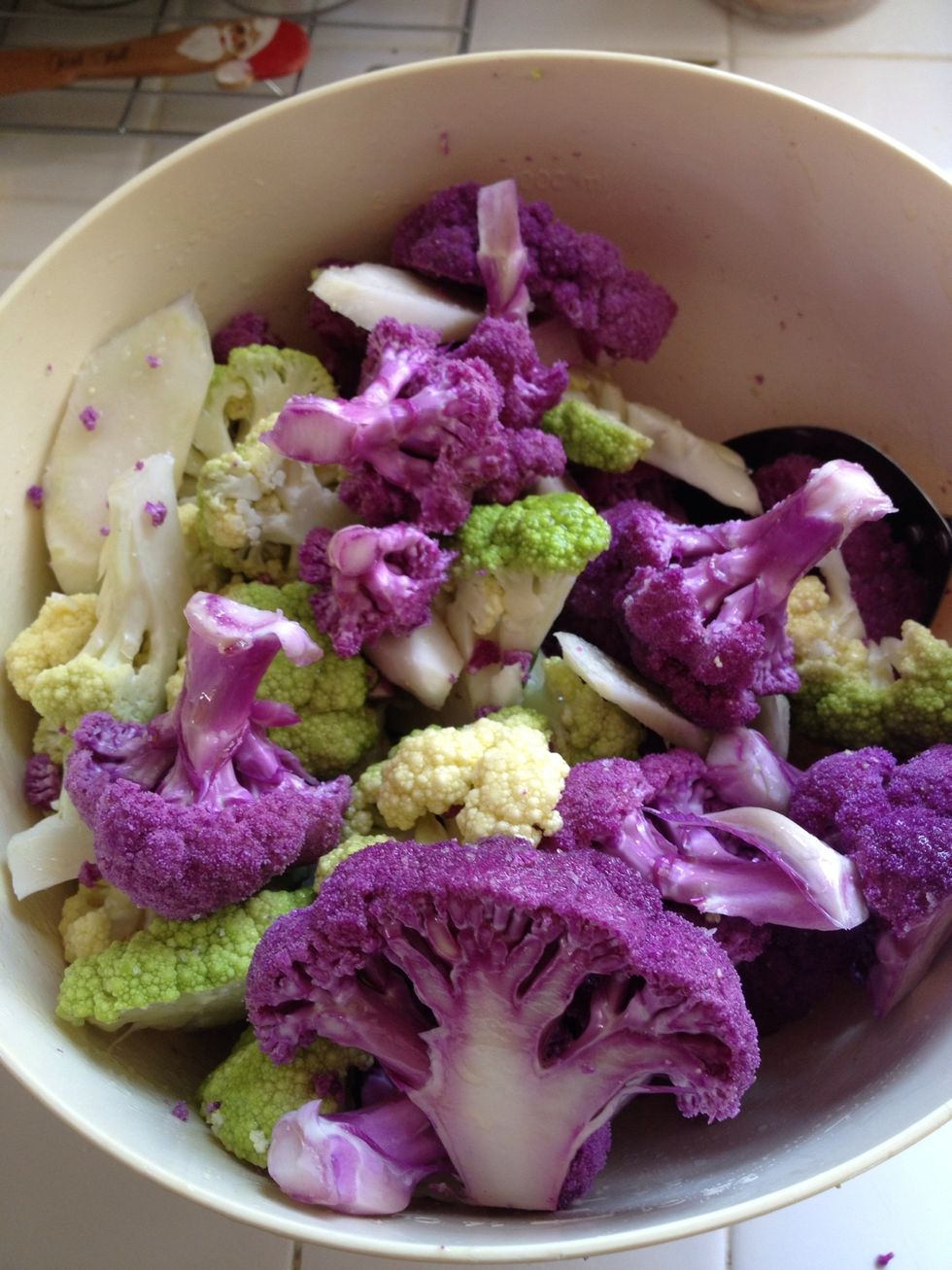 I poured extra virgin olive oil over the cauliflower pieces, and I sprinkled them with kosher salt. I want them lightly coated with oil for roasting.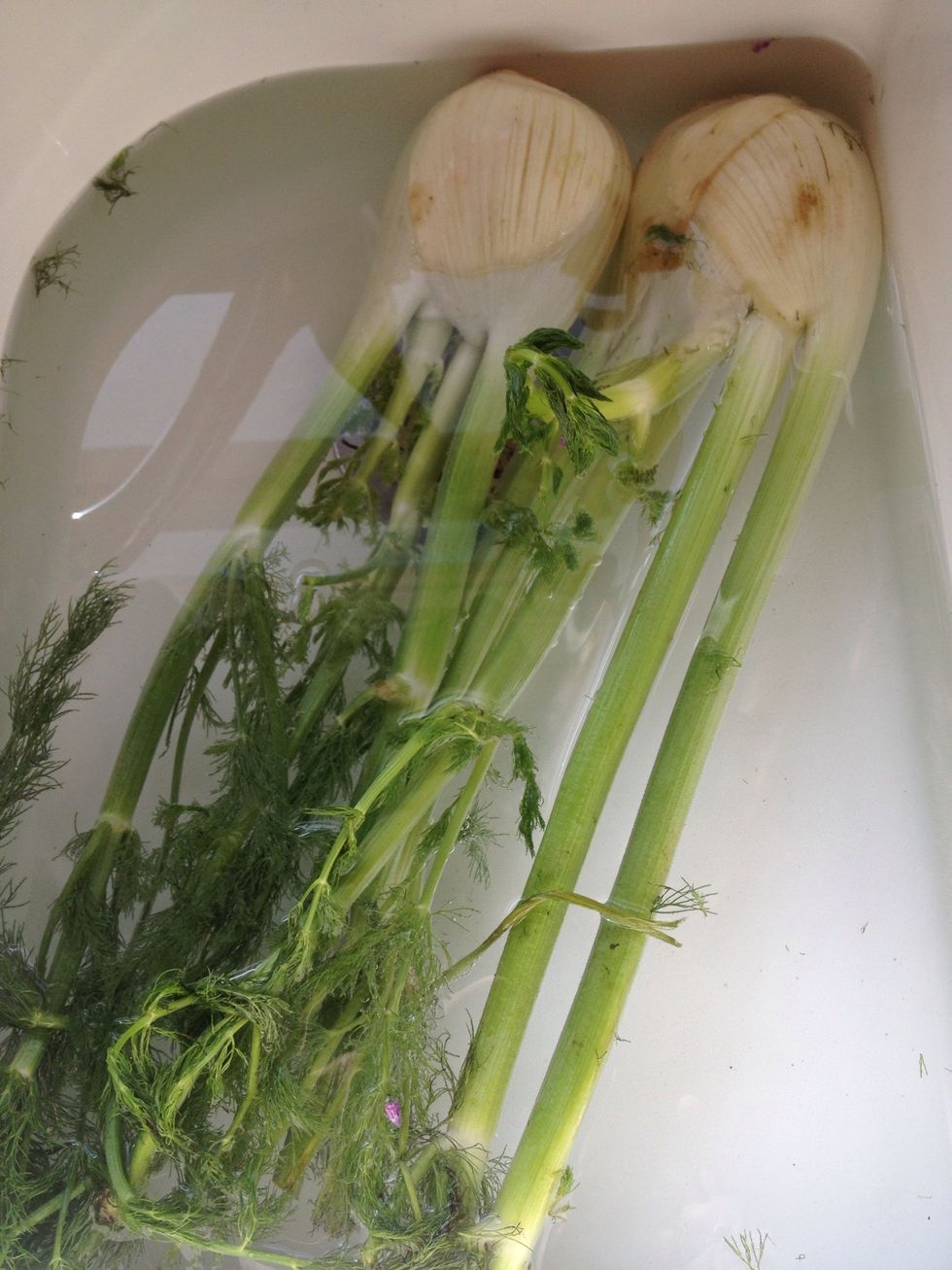 In some grocery stores, this is called fennel. In others, it is called anise. I soak it in cold water before I pull off the damaged outer layers.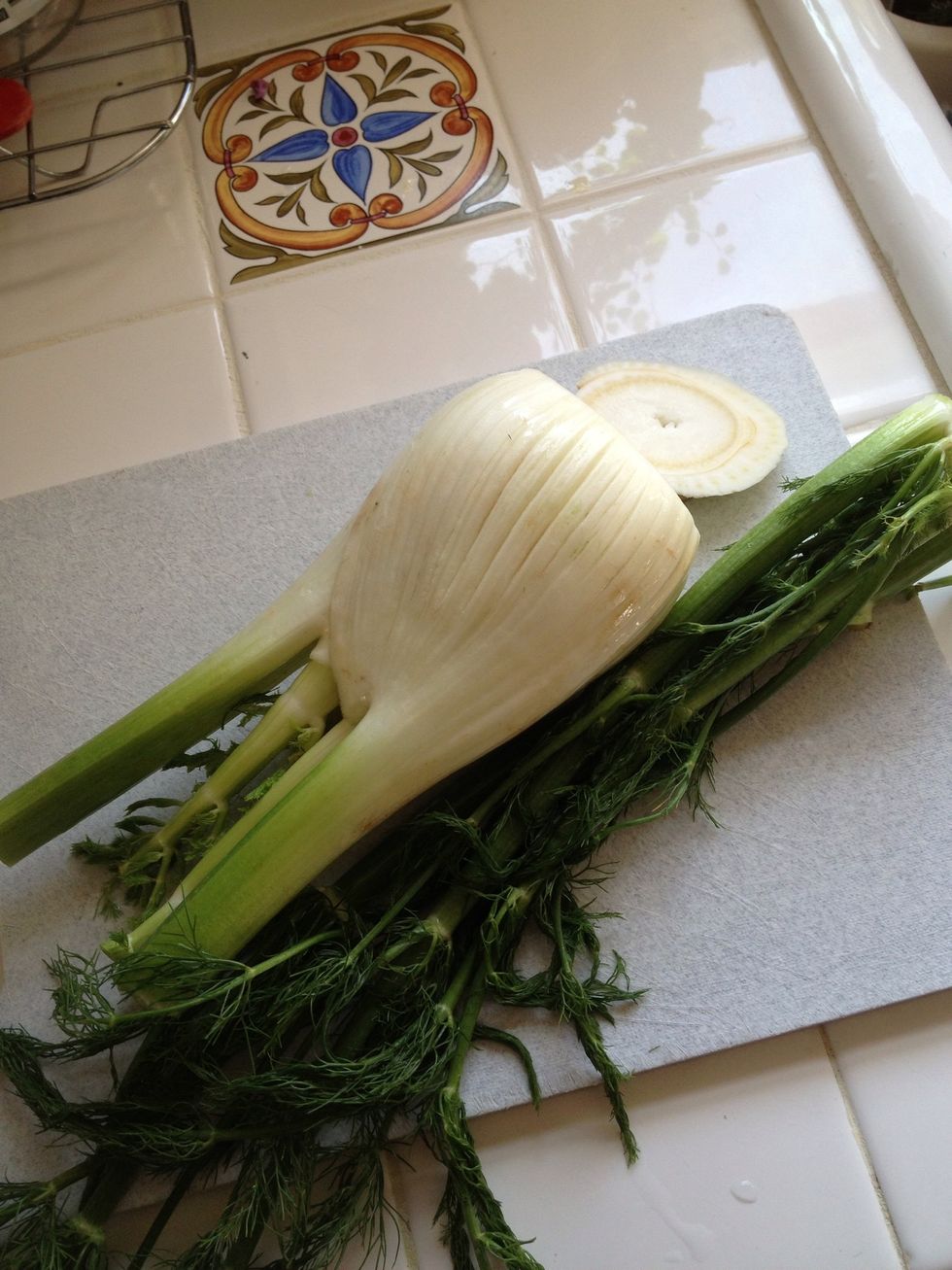 Cut off the woody root portion at the bottom and the dark green stems.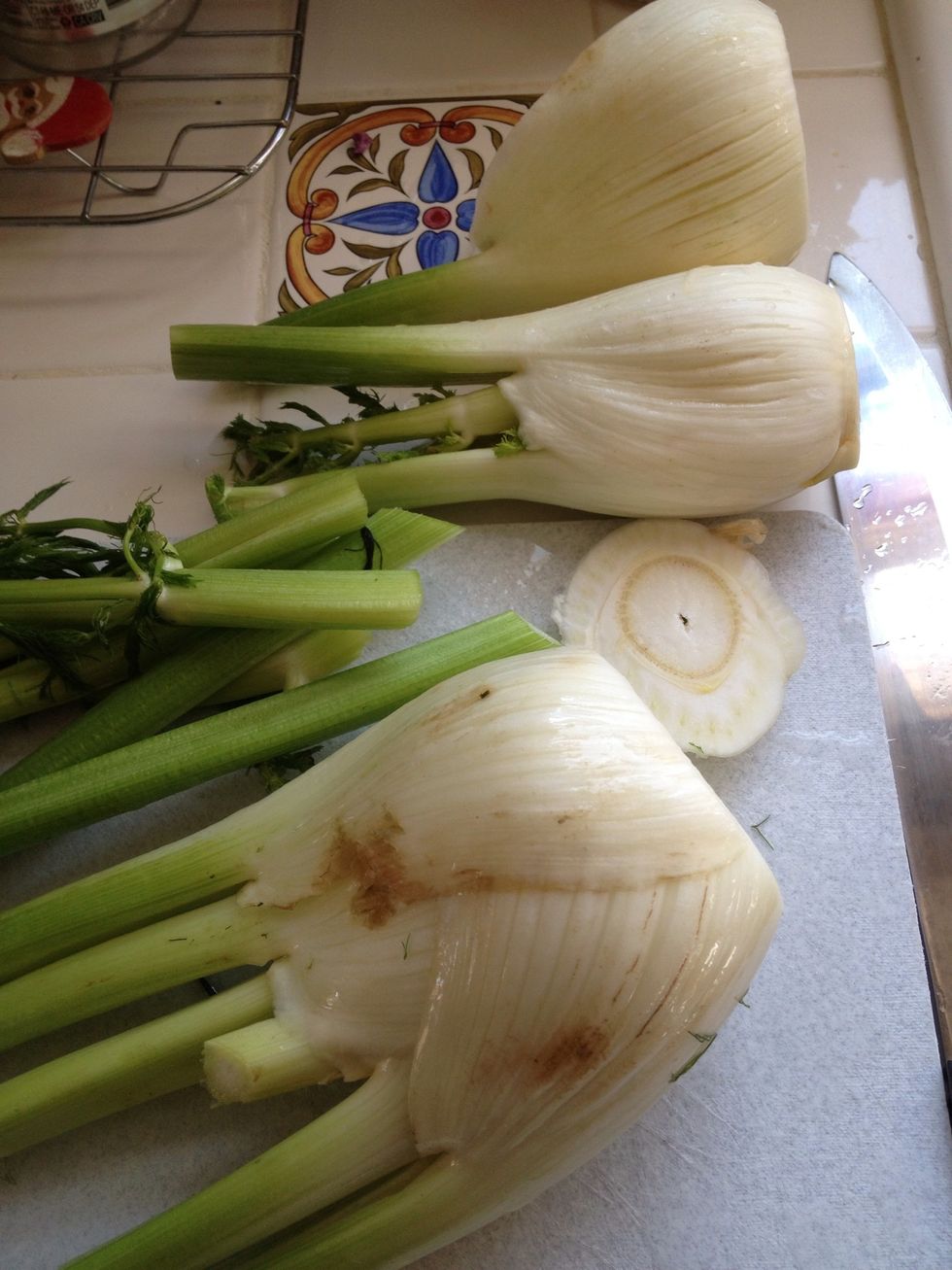 I am using two fennel bulbs, because I am doubling what I usually make.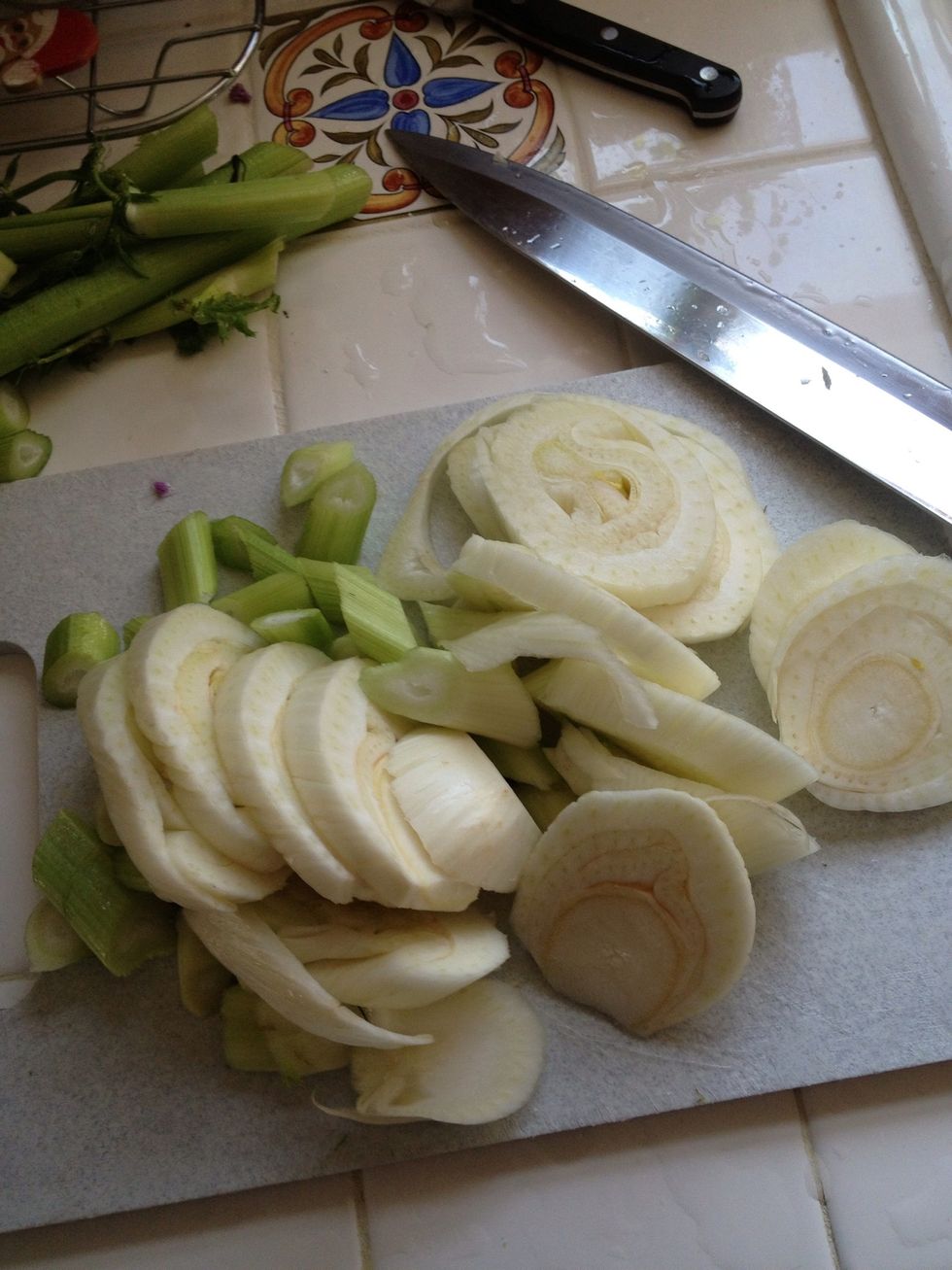 Cut the fennel bulb up into pieces that are about the same size as the cauliflower pieces. Since they will roast together in the same pan, for doneness, they should be about the same size.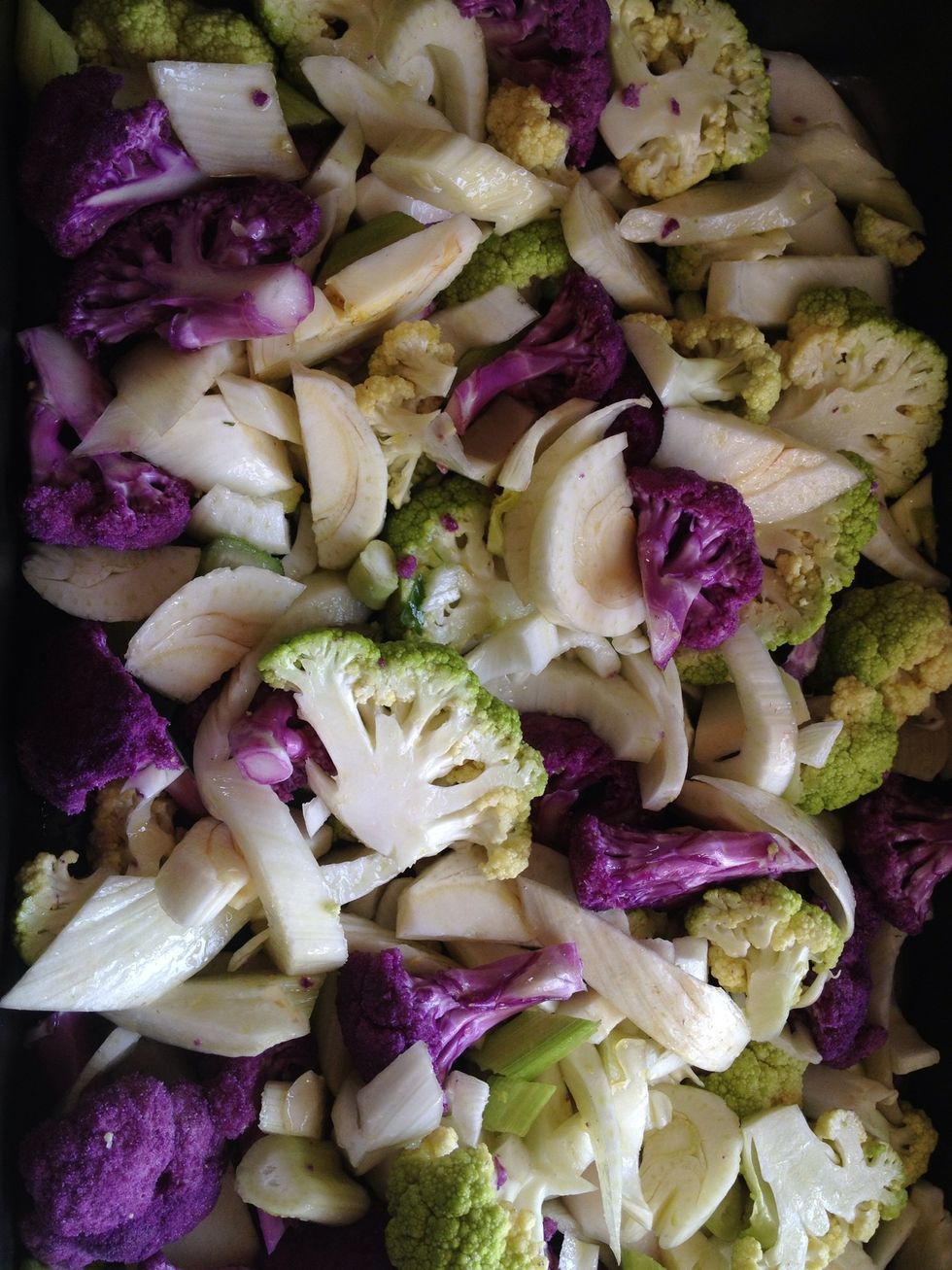 Coat the fennel pieces in extra virgin olive oil and sprinkle them with kosher salt. Put them in a roasting pan or on a baking sheet. Place them in an oven that has been pre-heated to 375F degrees.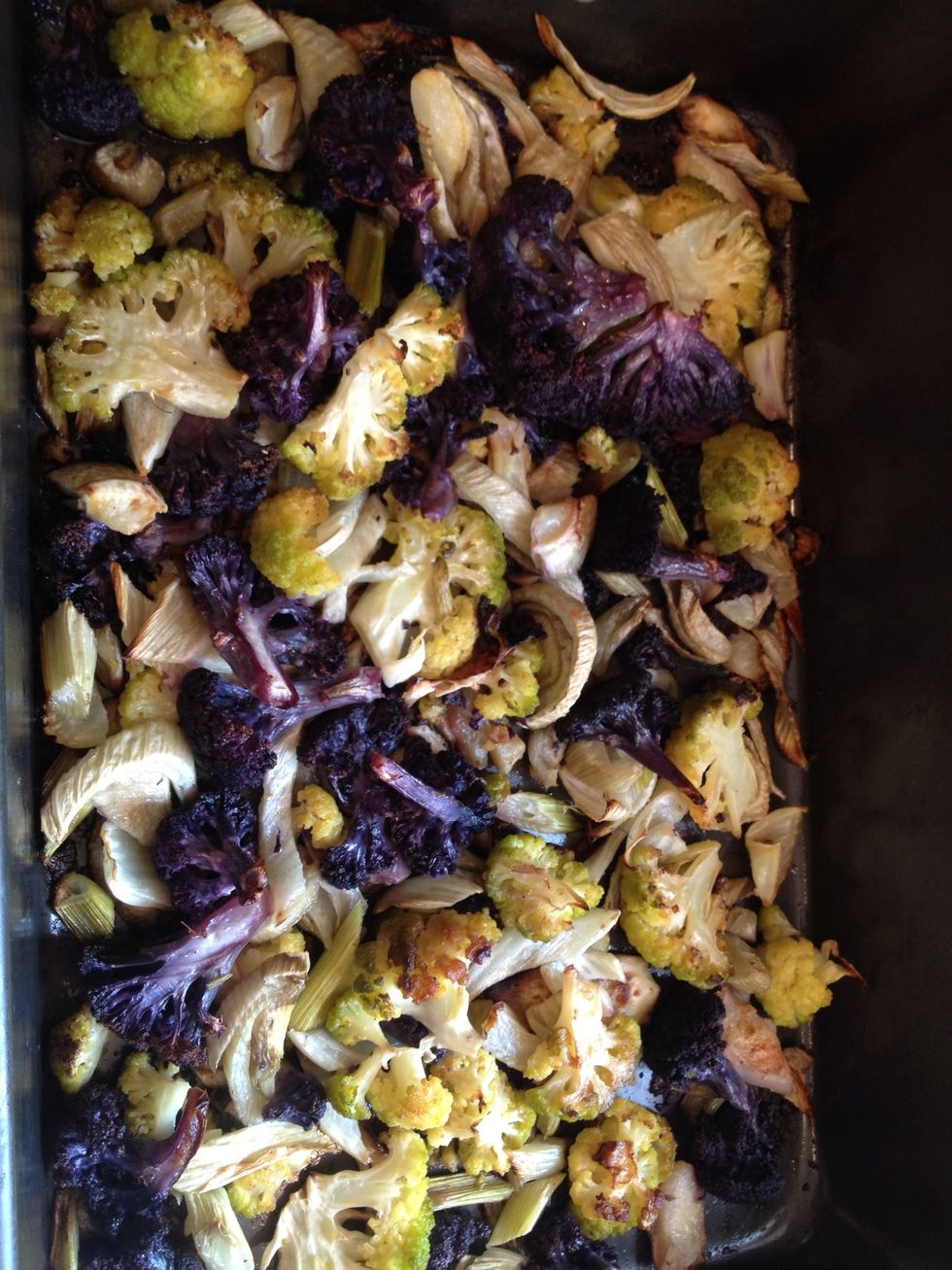 After about 30-45 min. the roasted vegetables should be well-browned and soft.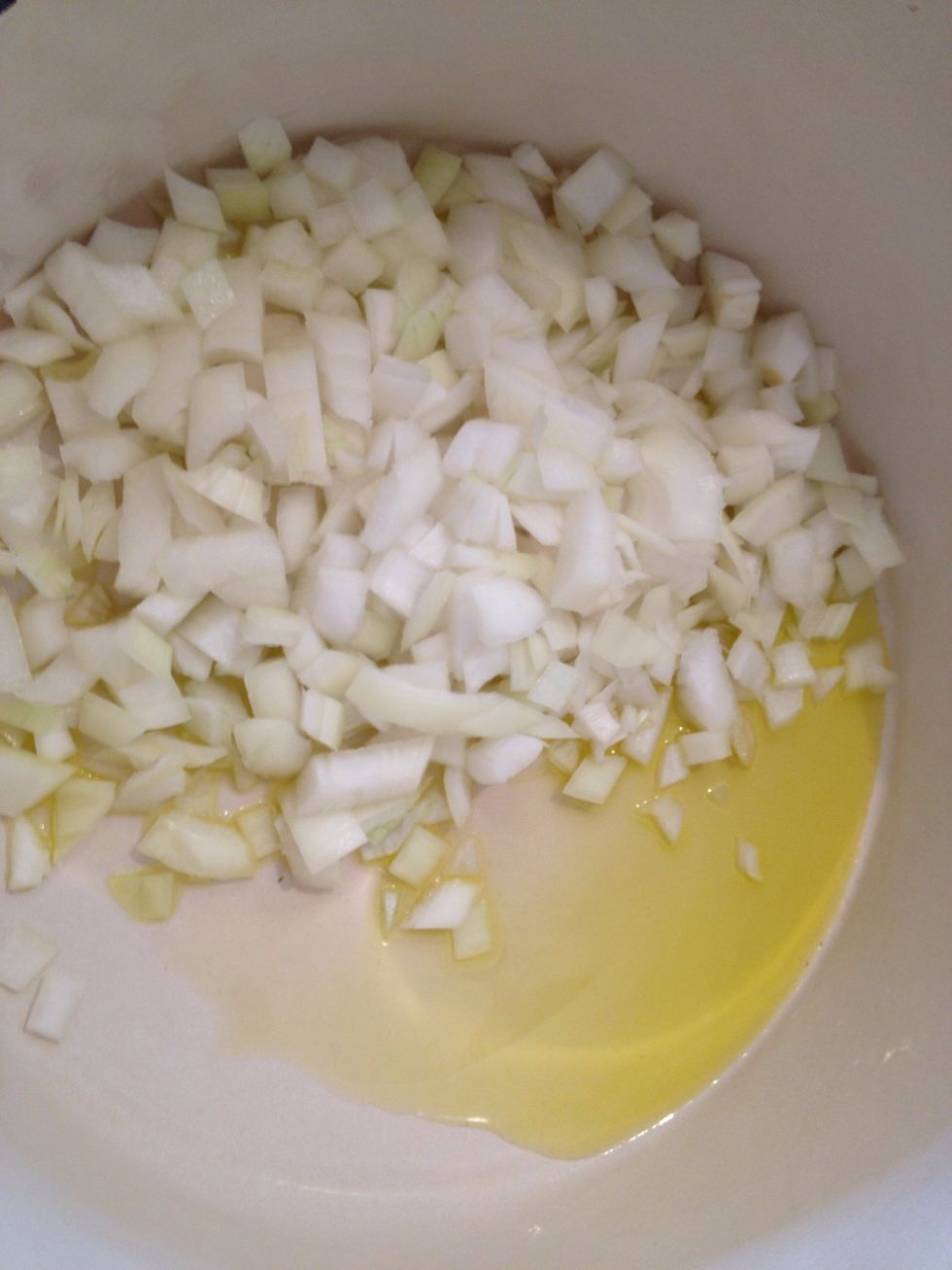 Sauté the chopped onion in extra virgin olive oil.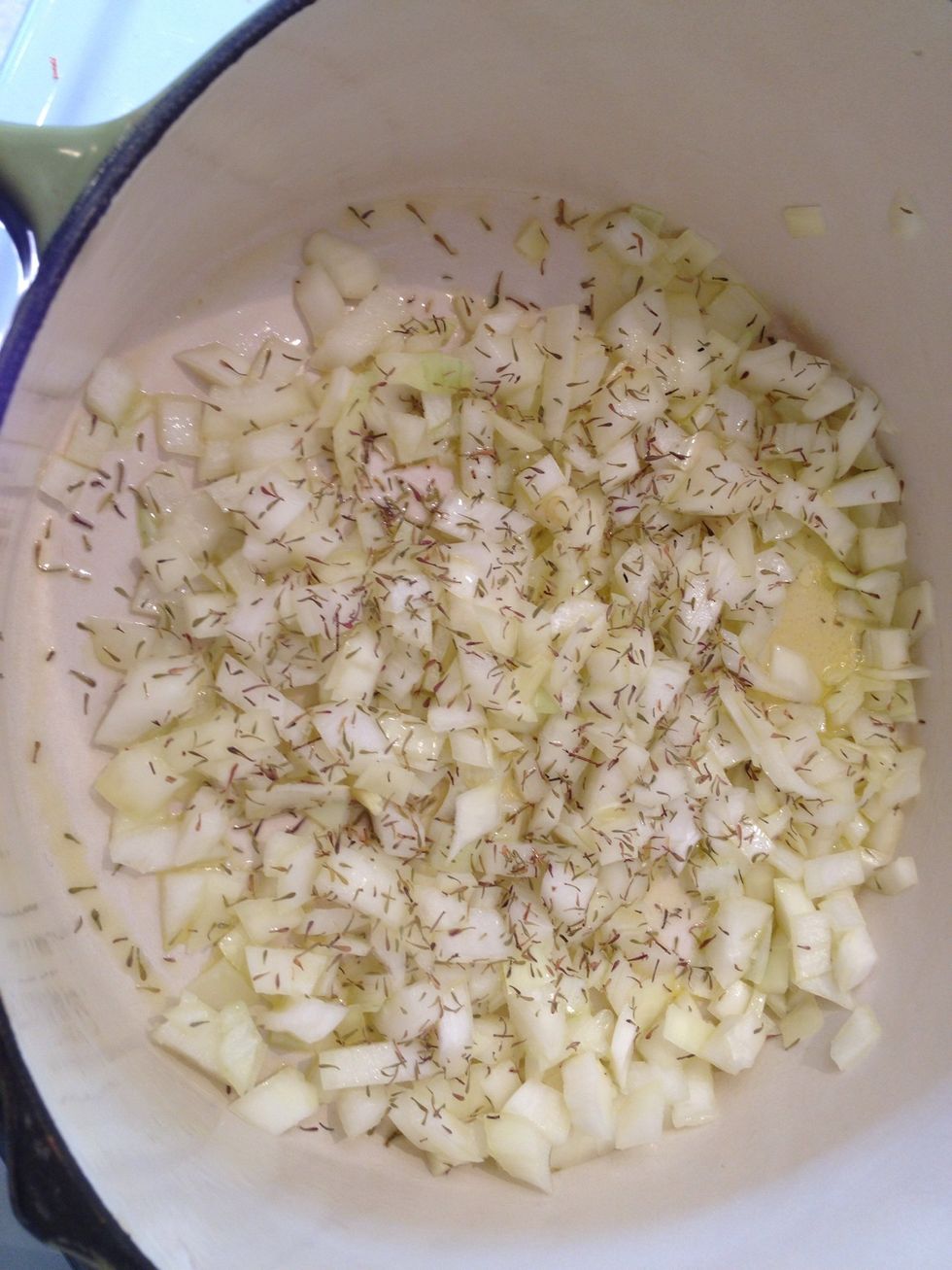 Sprinkle in the dry thyme, while the onions are getting soft.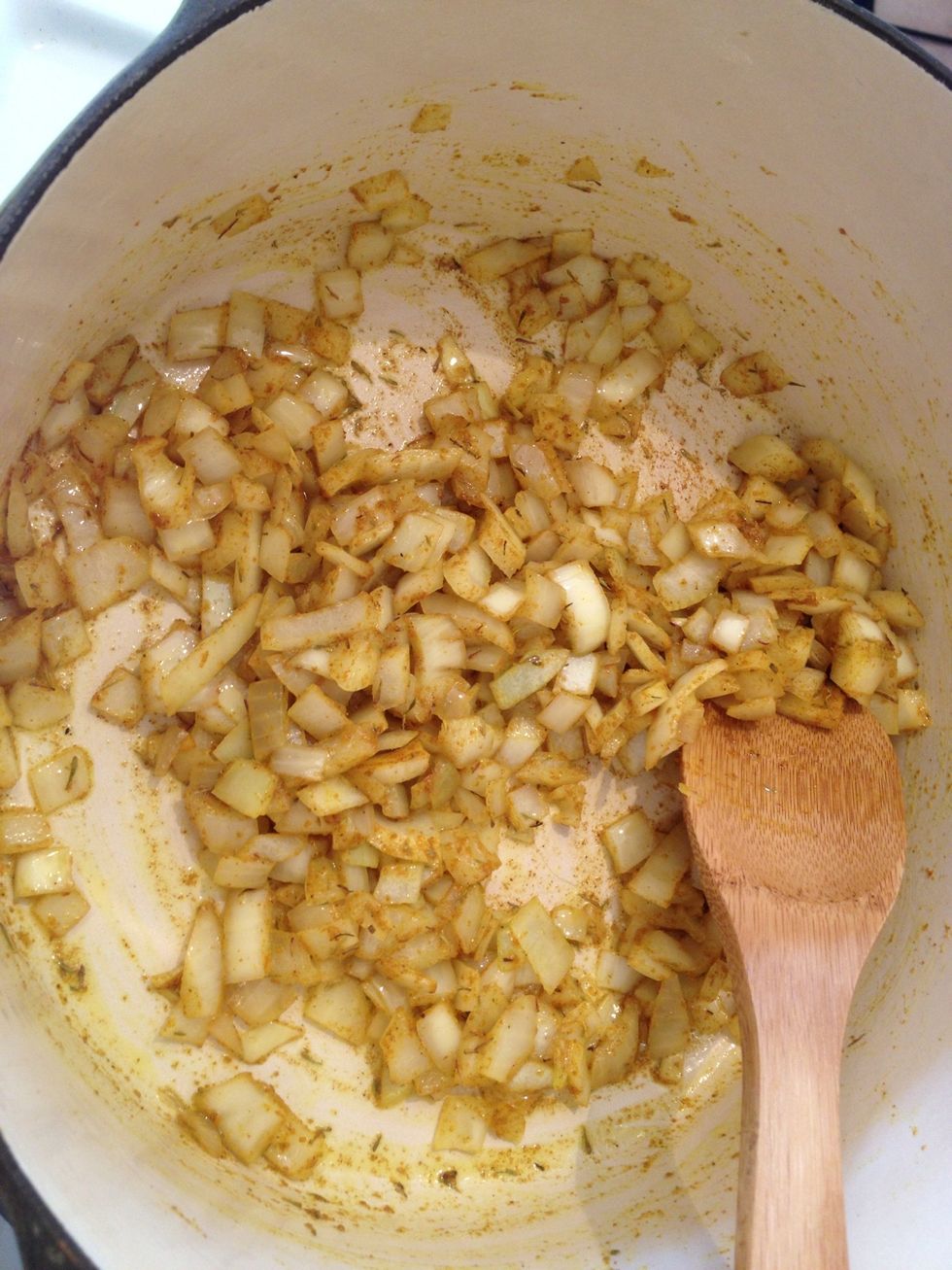 Add in the curry powder (optional).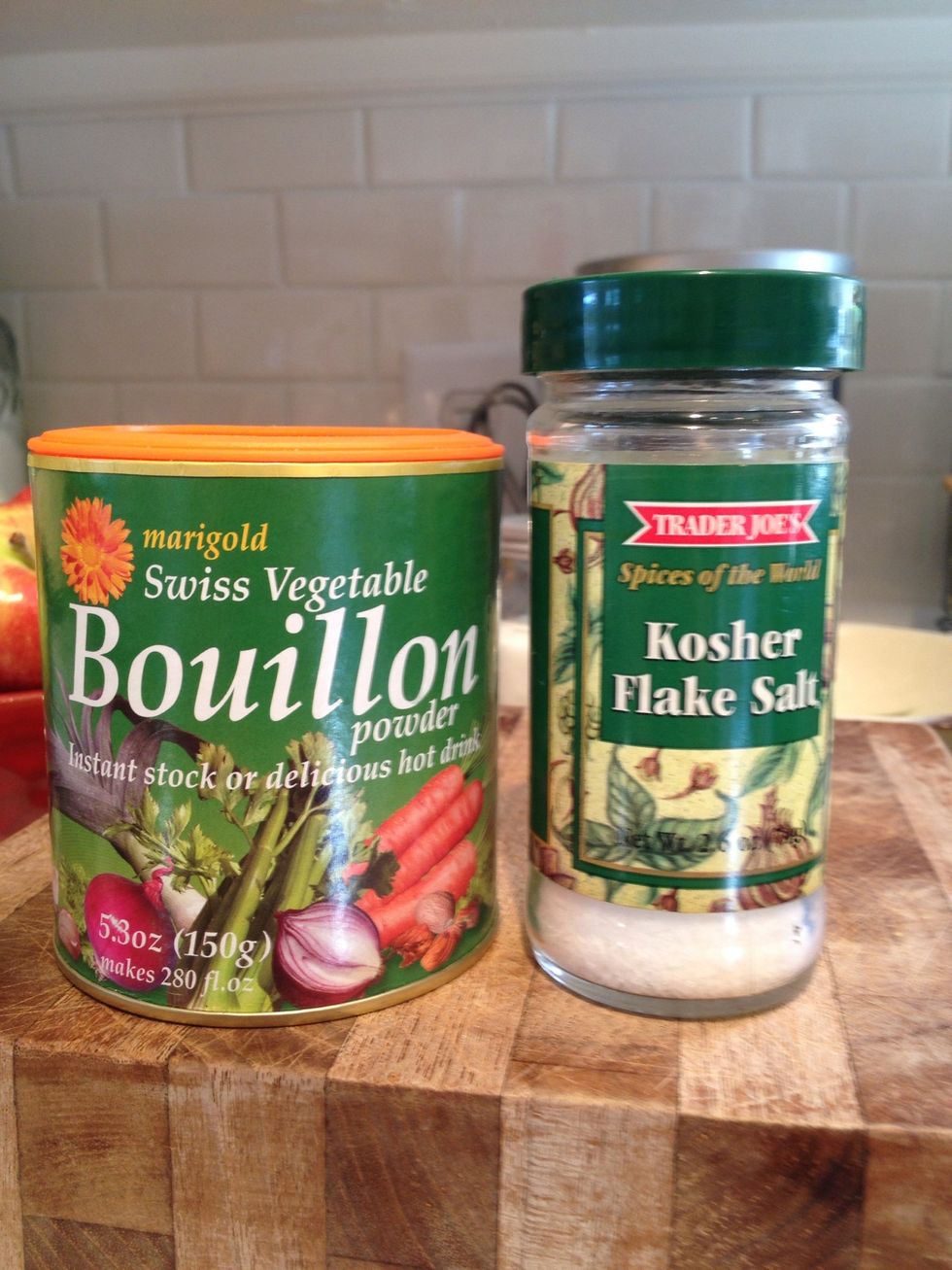 It is possible to use chicken stock, but I prefer to use vegetable stock. I like this one, and I prepare it with hot water, according to the package directions.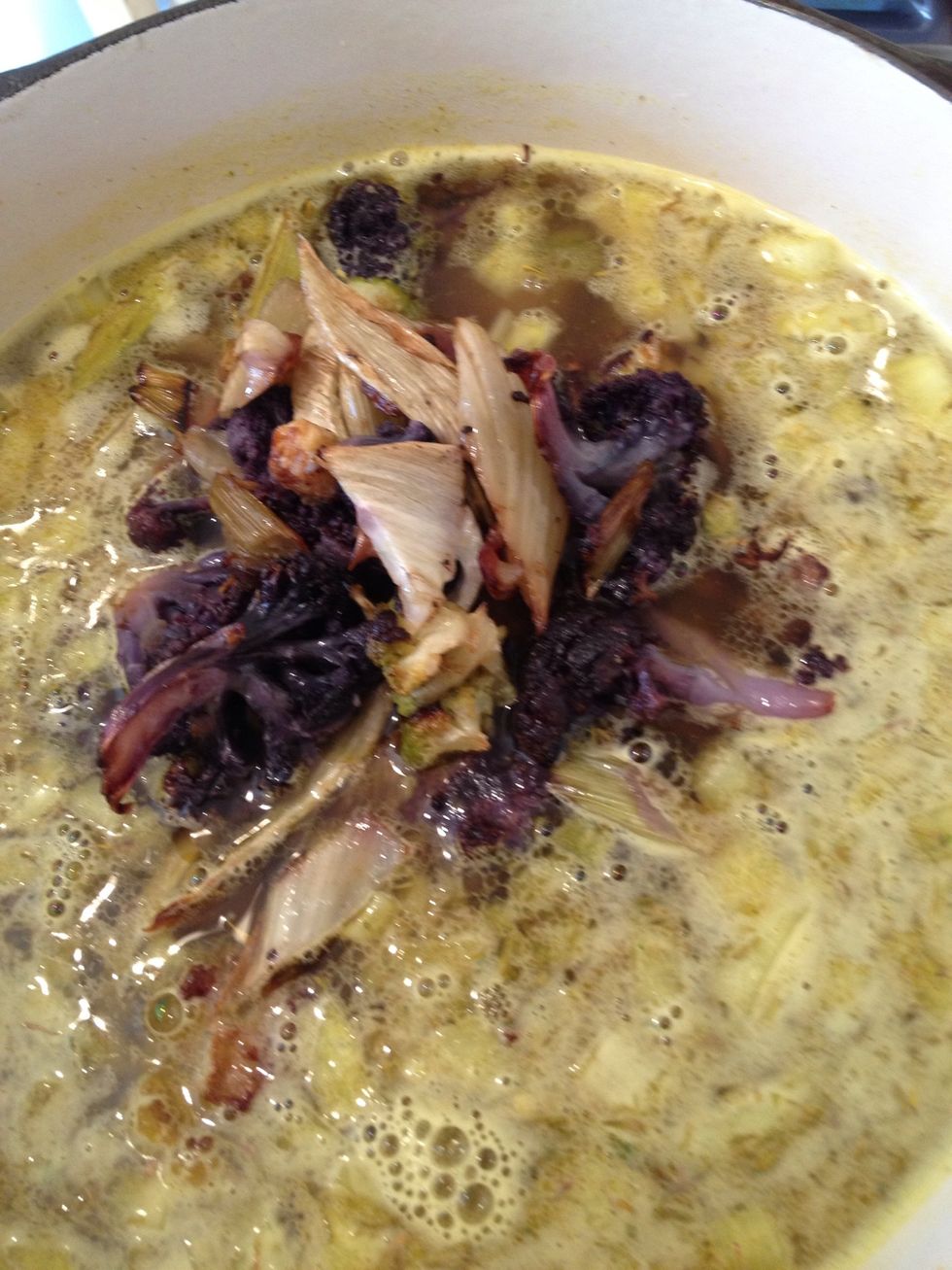 Add the stock and the roasted vegetables to the onions in the pot. Cover and simmer.
Before serving, test for seasoning, add in the sour cream, and mix thoroughly.
1.0 Cauliflower head
1.0 Fennel or anise head
1/2 Large yellow onion chopped
1/2 Teaspoon dry thyme
1.0tsp Curry powder (optional)
4.0c Chicken or vegetable stock
1/2c Sour cream
Kosher salt flakes to taste
1/2c Extra virgin olive oil
Pamela Tarango
I am a 27 year veteran of the teaching profession. Snapguide is the perfect creative outlet for me.