Cook 1 cup quinoa with 2 cups water and carrots together in microwave for 10 minutes on high power. The water should also cover the tops of the carrots.
While waiting for quinoa to cook, cut chicken into pieces small enough to fit in grinder. Keep the giblets and blood in the bowl.
Use a meat grinder to mince the chicken and bones together to make a meat paste.
Next add the can of sardines and oil to the meat grinder.
Now add the eggs, quinoa and carrots. Note: Discard the egg whites because it inhibits the absorption of important vitamins in cats.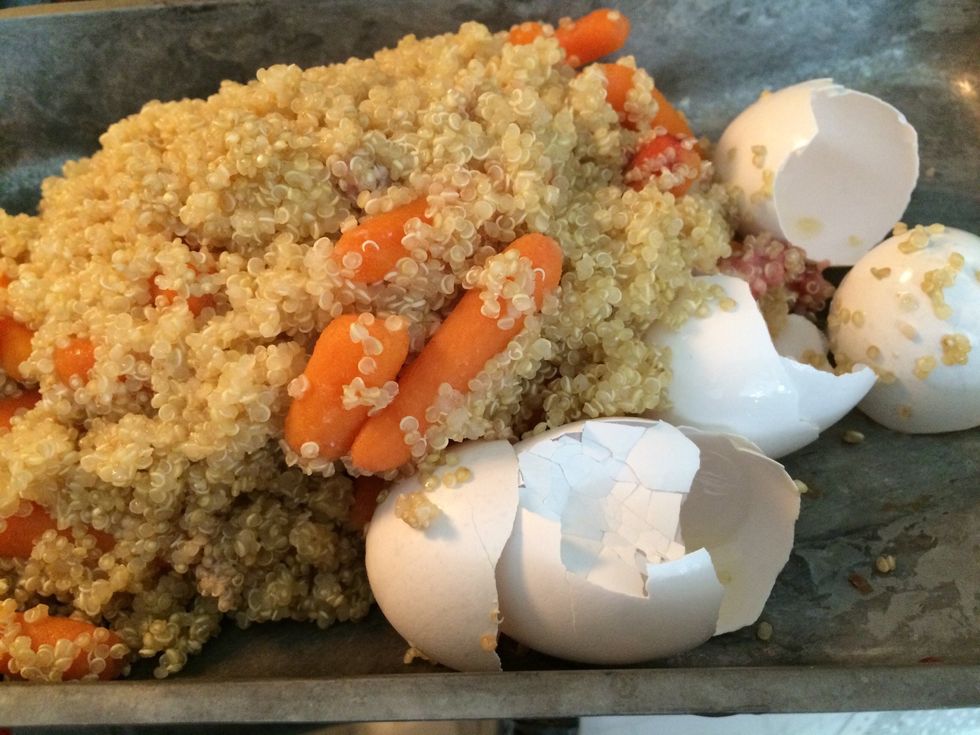 Rinse the quinoa bowl and grinder with 1/2 cup water.
Add the mineral powder and taurine.
Mix the paste throughly, then refrigerate. Makes a little over 2 quarts, and will last 3 cats about 2 weeks.
1.0 Whole chicken including giblets
1.0c Quinoa
1/2c Water
4.0 Carrots (whole) or roughly 2 cups baby carrots
1.0 Can of sardines in olive oil
4.0 Egg yolks and shells
2/3c Vionate mineral supplement
2.0Tbsp Taurine