Great for the oil-cleansing method, but with such herbal goodness, this would also make a great pre-poo or hot-oil treatment for the tresses!
7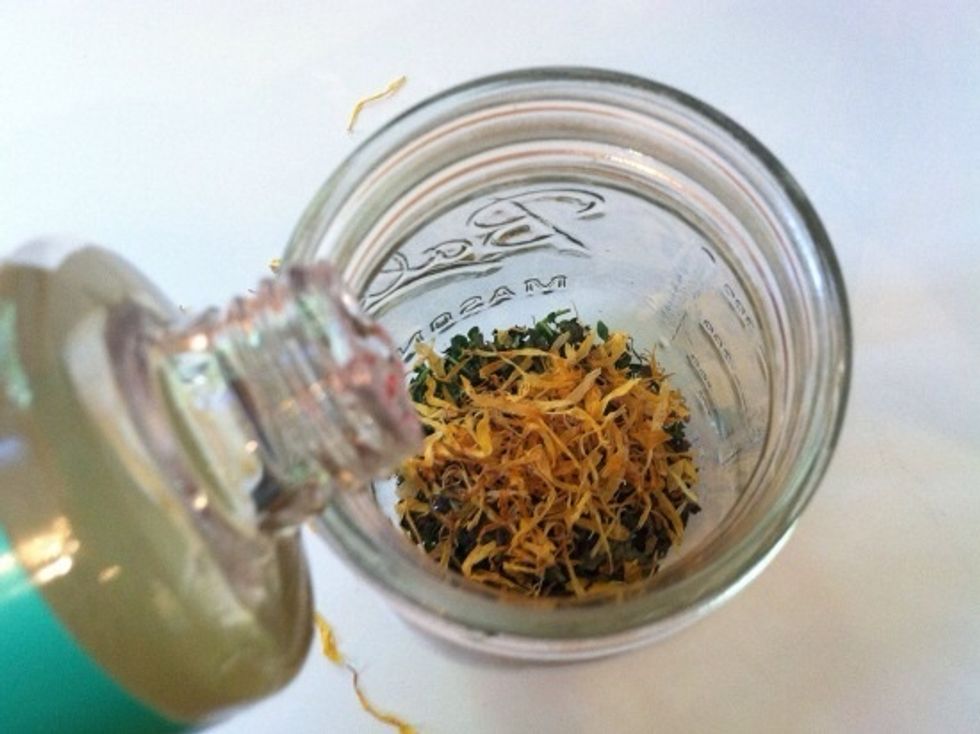 Place the herbs in a clean, sterilized glass container, like a mason jar. Next, pour the castor oil and hempseed oil over the herbs. Cover the jar with its lid and shake well to mix.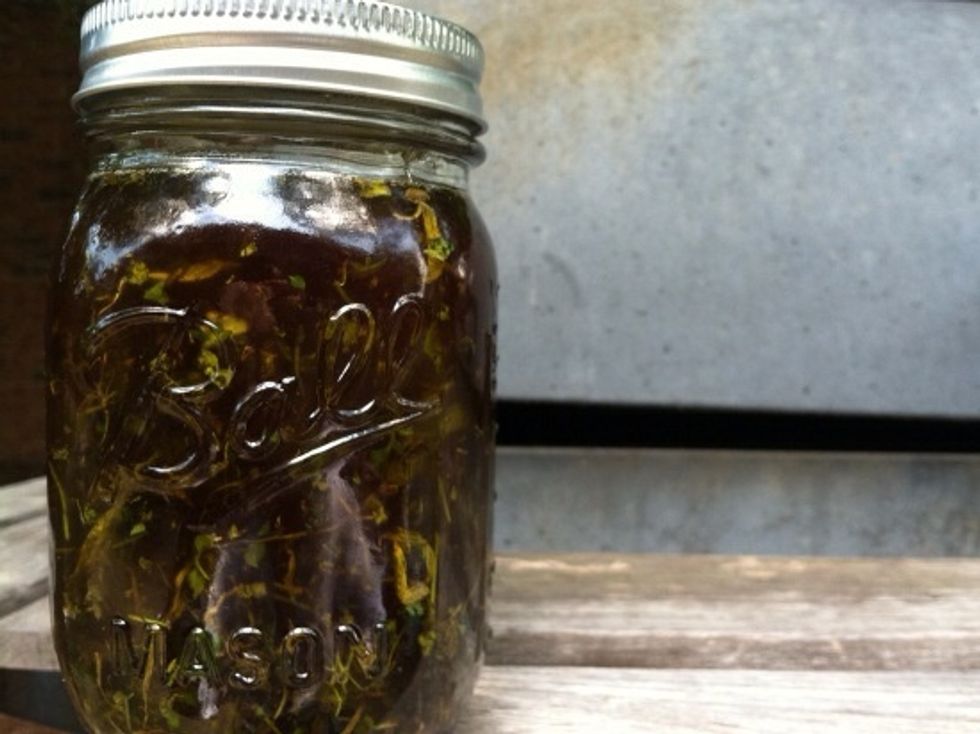 Place the jar in a sunny location for a minimum of 3 weeks. Shake the jar daily. When the herbs are fully infused, strain the spent herbs with a filter or cheesecloth, and store the oil in a jar.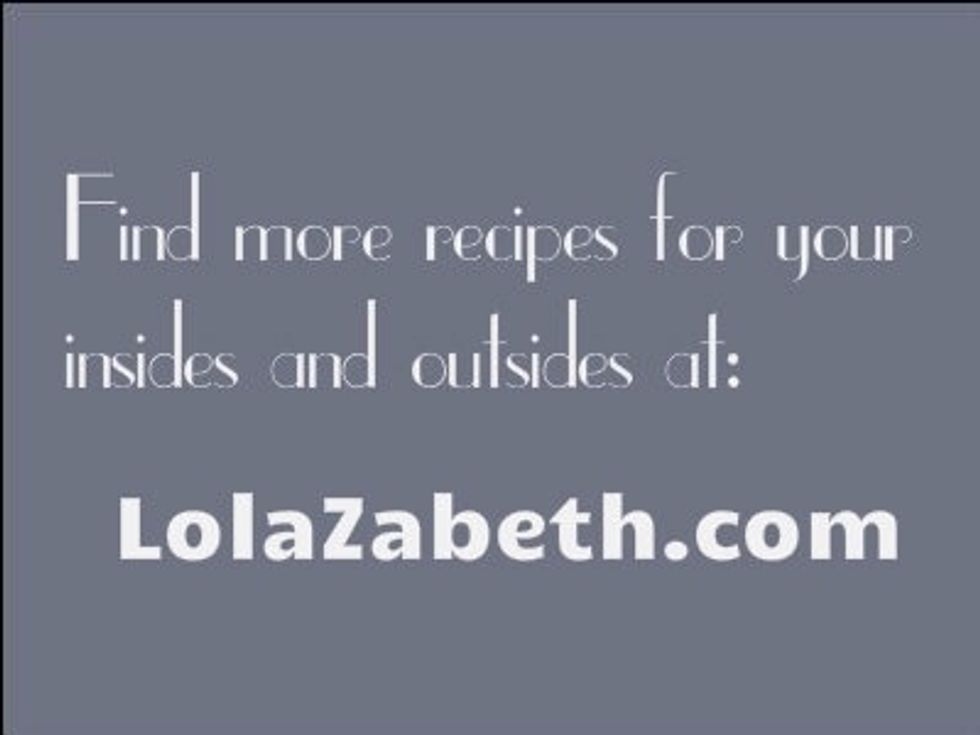 6.0oz Castor oil; anti-inflammatory, healing.
2.0oz Hempseed oil; loaded with antioxidants.
1.0Tbsp Dried thyme; kills bacteria that causes acne.
1.0Tbsp Dried Calendula flowers; minimizes scarring.
0.0Tbsp Dried plantain leaf; antinflammatory.
0.0Tbsp Dried comfrey leaf; astringent.
0.0Tbsp Dried dandelion leaf; neutralizes toxins.