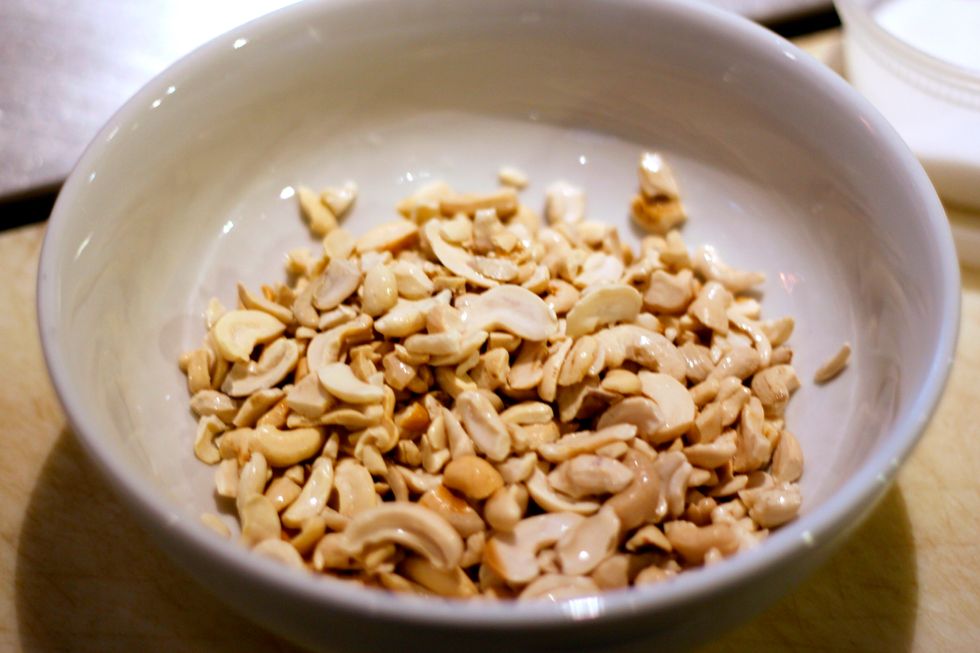 Take 1 c. sprouted cashews (cashews soaked in warm water overnight) and add them to a blender with equal parts water. Add 2 T sriracha, and a dash of salt and pepper.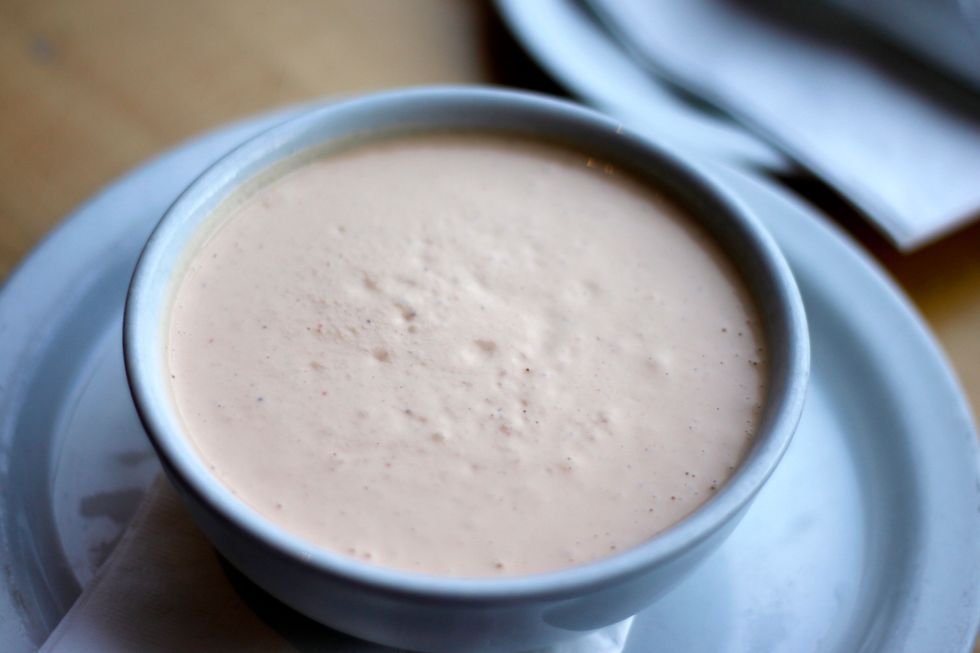 Blend on high until it's smooth and creamy, like this.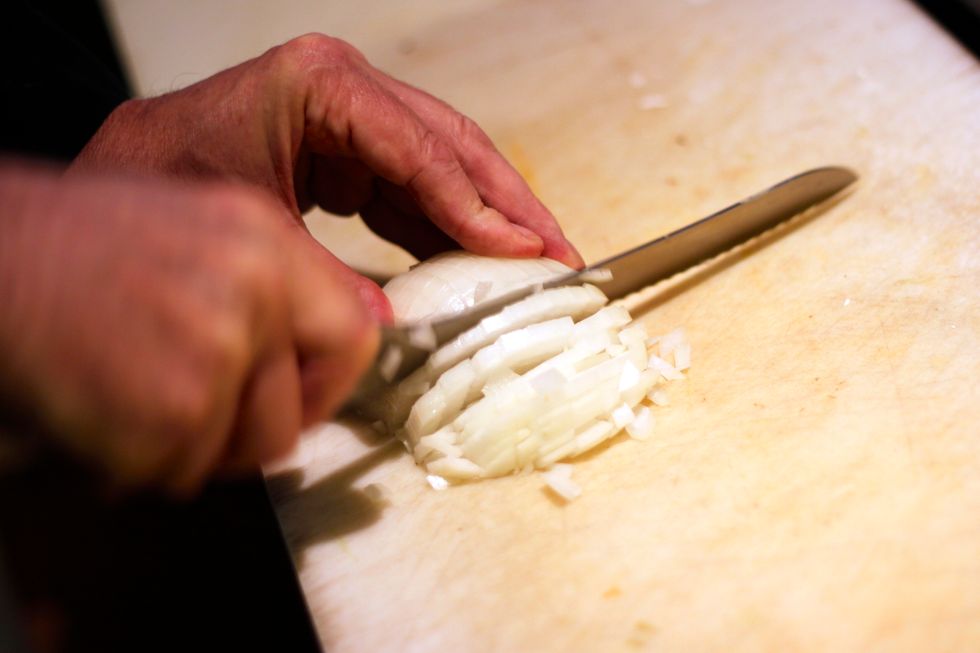 Dice an onion.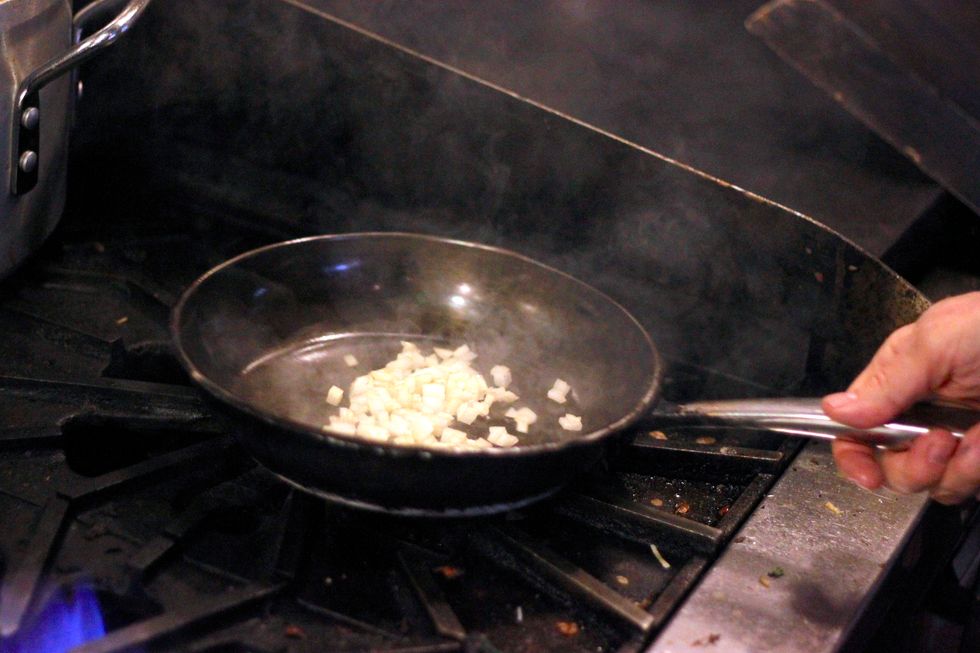 Sautee with a little oil and white wine.
Then add the spinach and wilt. Add some vegetable stock.
Now add your cashew cream. Saute until it thickens up. Cashew cream will continue to thicken after you take it off the heat. If you find it too thick, add a bit more veg stock. Salt & pepper to taste.
And here you have it- insanely creamy spinach which is warm, comforting, and healthy.
2.0 Bags baby spinach
1.0c Sprouted cashews
1/4c Water
2.0Tbsp Sriracha
1.0tsp Salt
1/3tsp White pepper
1/2 Large white onion, diced
2.0Tbsp Safflower oil
1/4c White wine
1/2c Veg stock