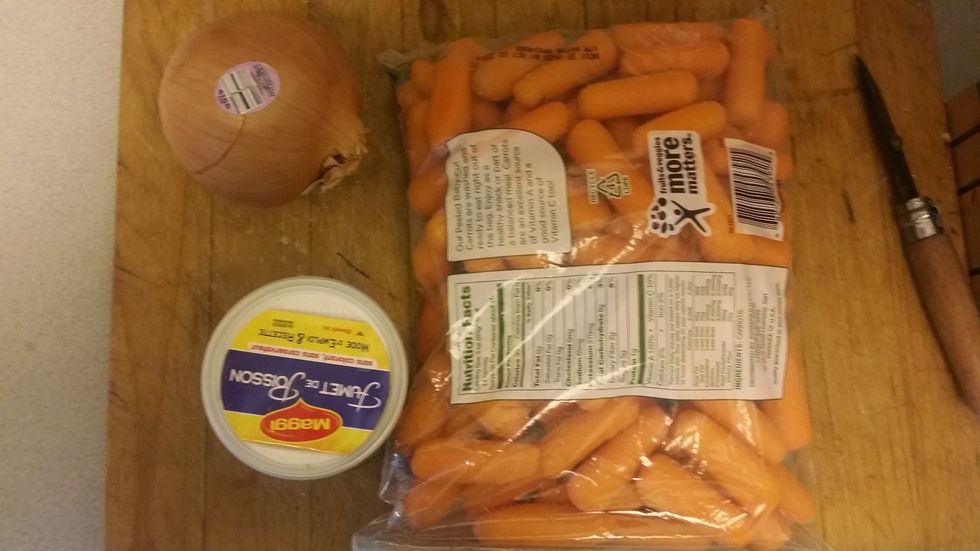 All you need, is a bag of carrots, 1 onion and some spice depending your taste, you can add thai spice, such as lemon grass ginger.. or here i am making a bit of fish broth...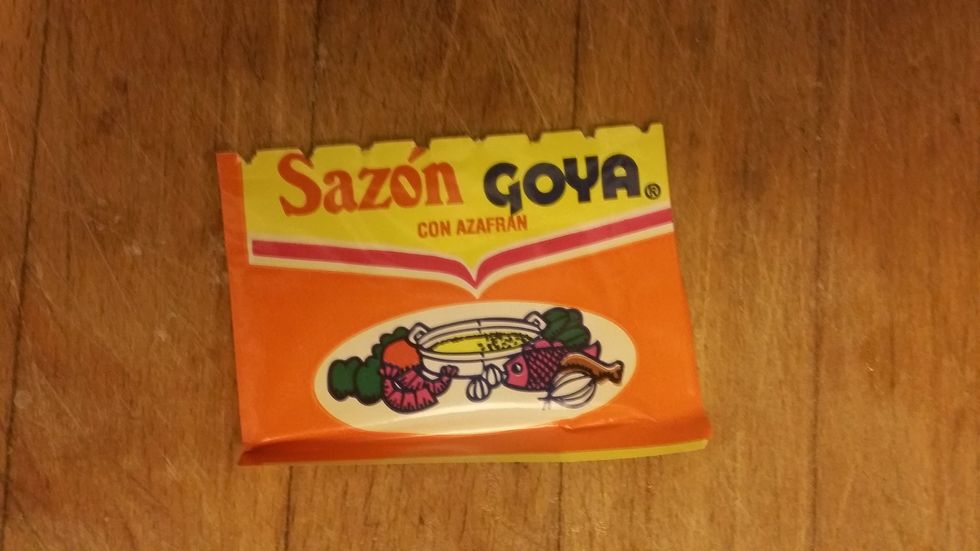 and a mix of spanish spigoll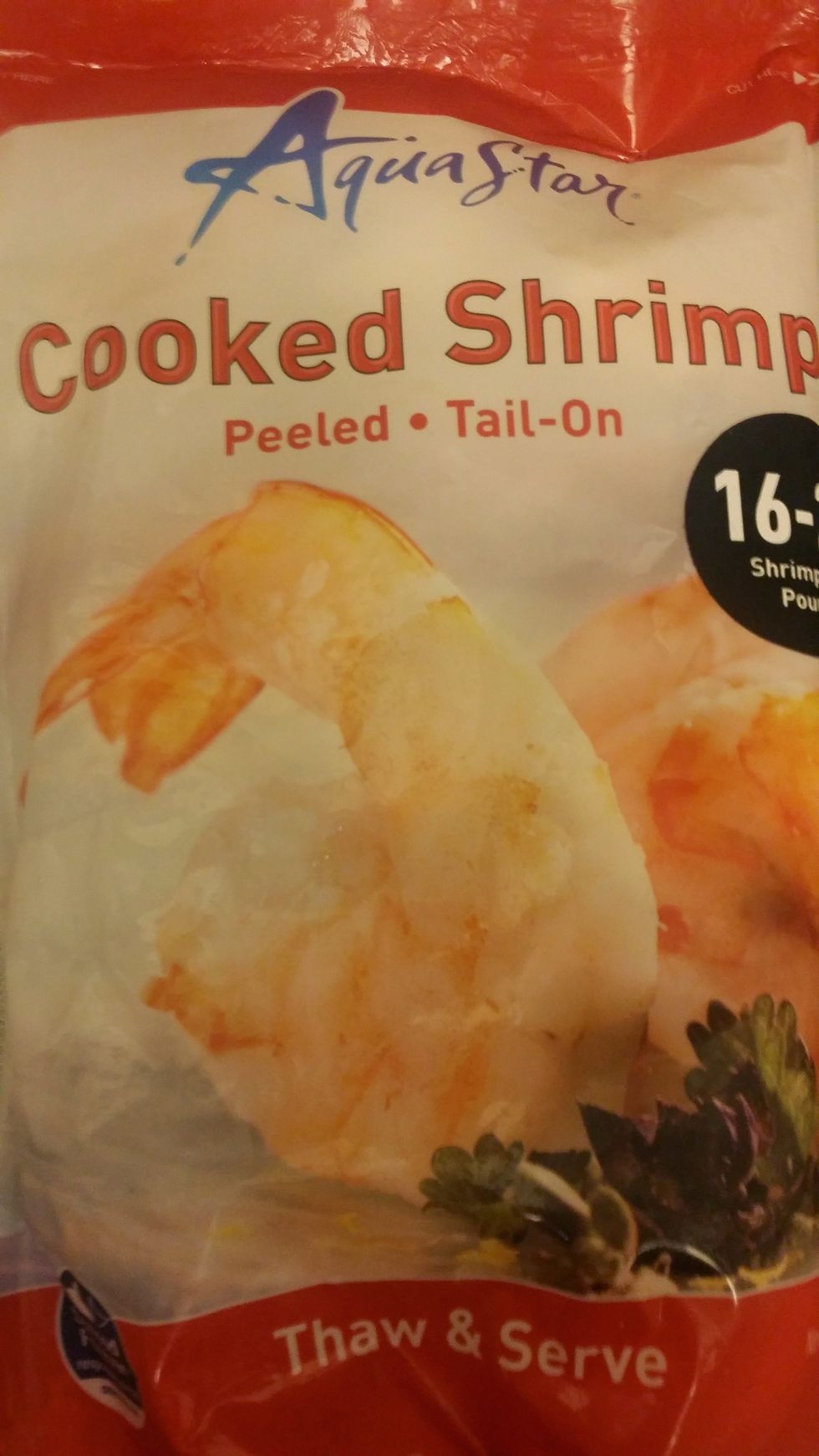 The soup is good by itself, but i really like to add shrimp with it.. Use frozen cooked tailed off! by mistake i used tailed on, once and its a disaster to eat !!
after washing them, add carrot with water,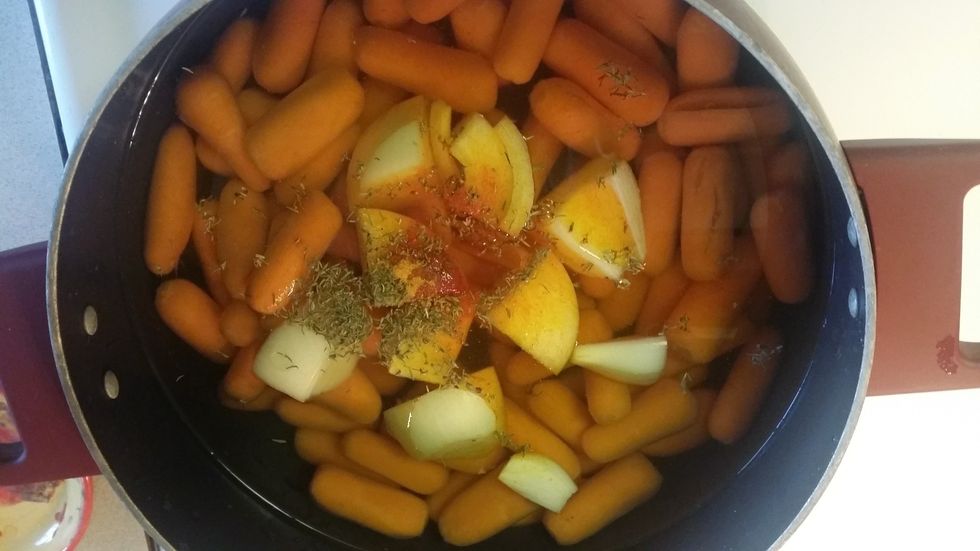 add onion cut in pig pieces and the spices
bring to a boil and cover for 45 min, mix from time to time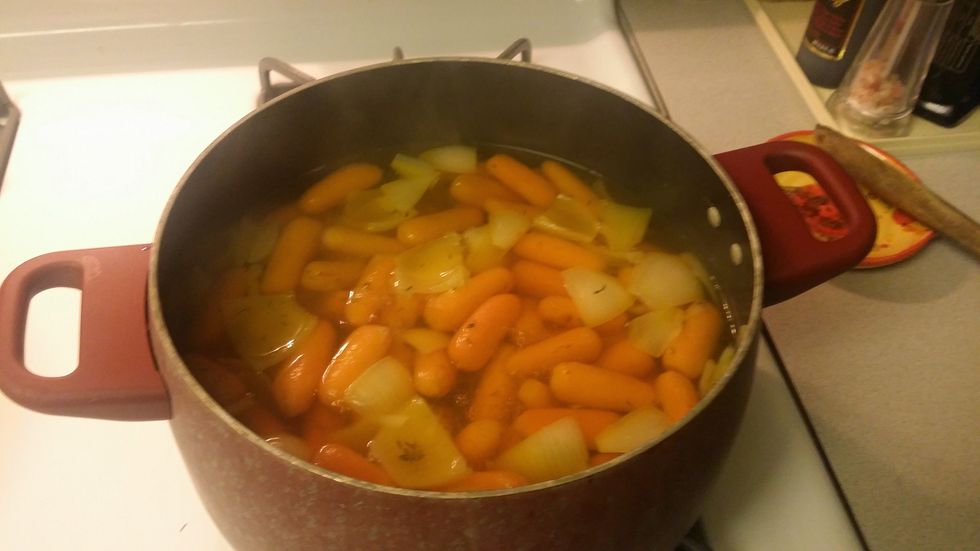 Voila after 45 min ..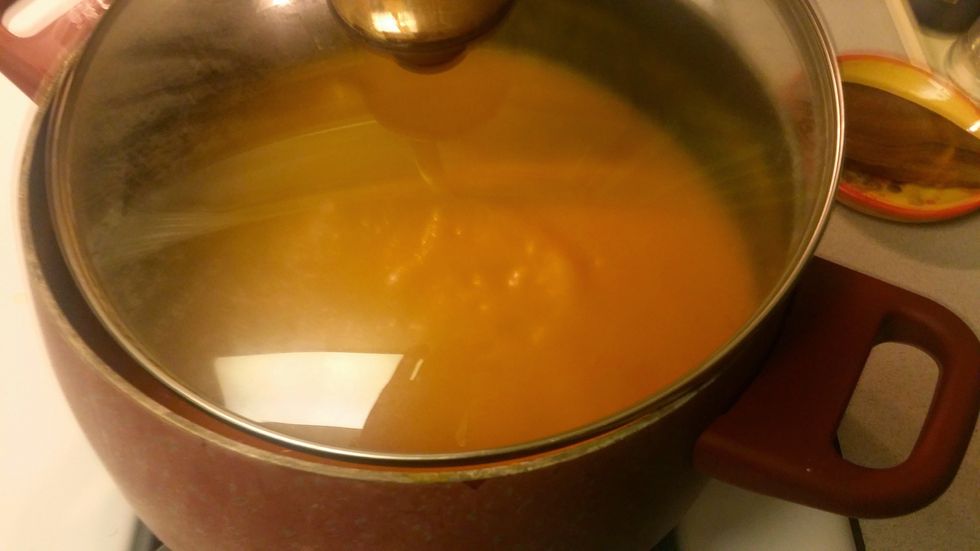 All smooth !!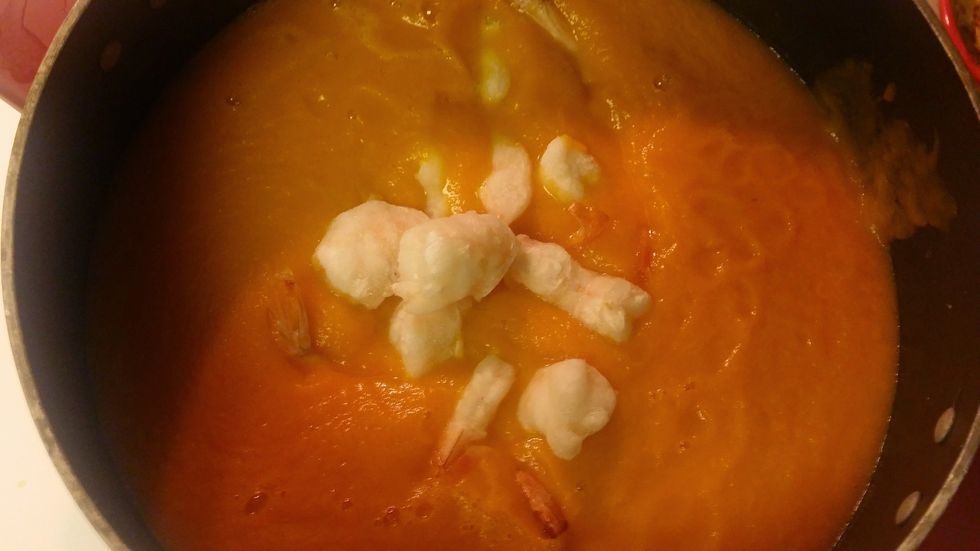 add frozen shrimp.. its usually better with smaller shrimps.. so i cut the big ones into 2 pieces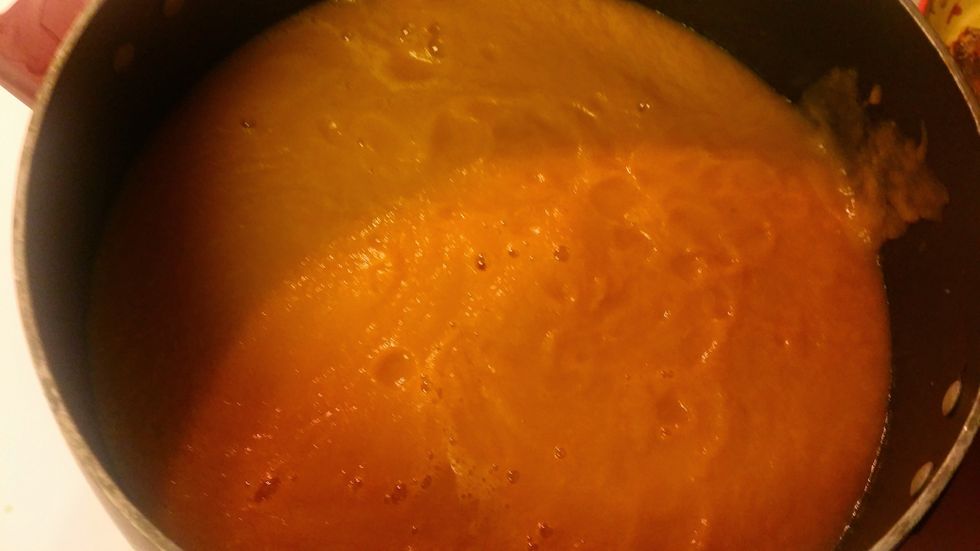 let cook at low heat for 20 min
Et voila! you can add a bit of creme fraiche,..Fresh ground pepper .. bon appetit!
1.0 bag of carrots
1.0 onion
1.0 shrimp tail off frozen
1.0 vegetable broth
1.0 ginger rapped
1.0 lemon grass dry
Angélique B
French, Scientist, Bohemian geek, Mushrooms addict\And as I post mom's recipe ... Pictures of both of us ;)