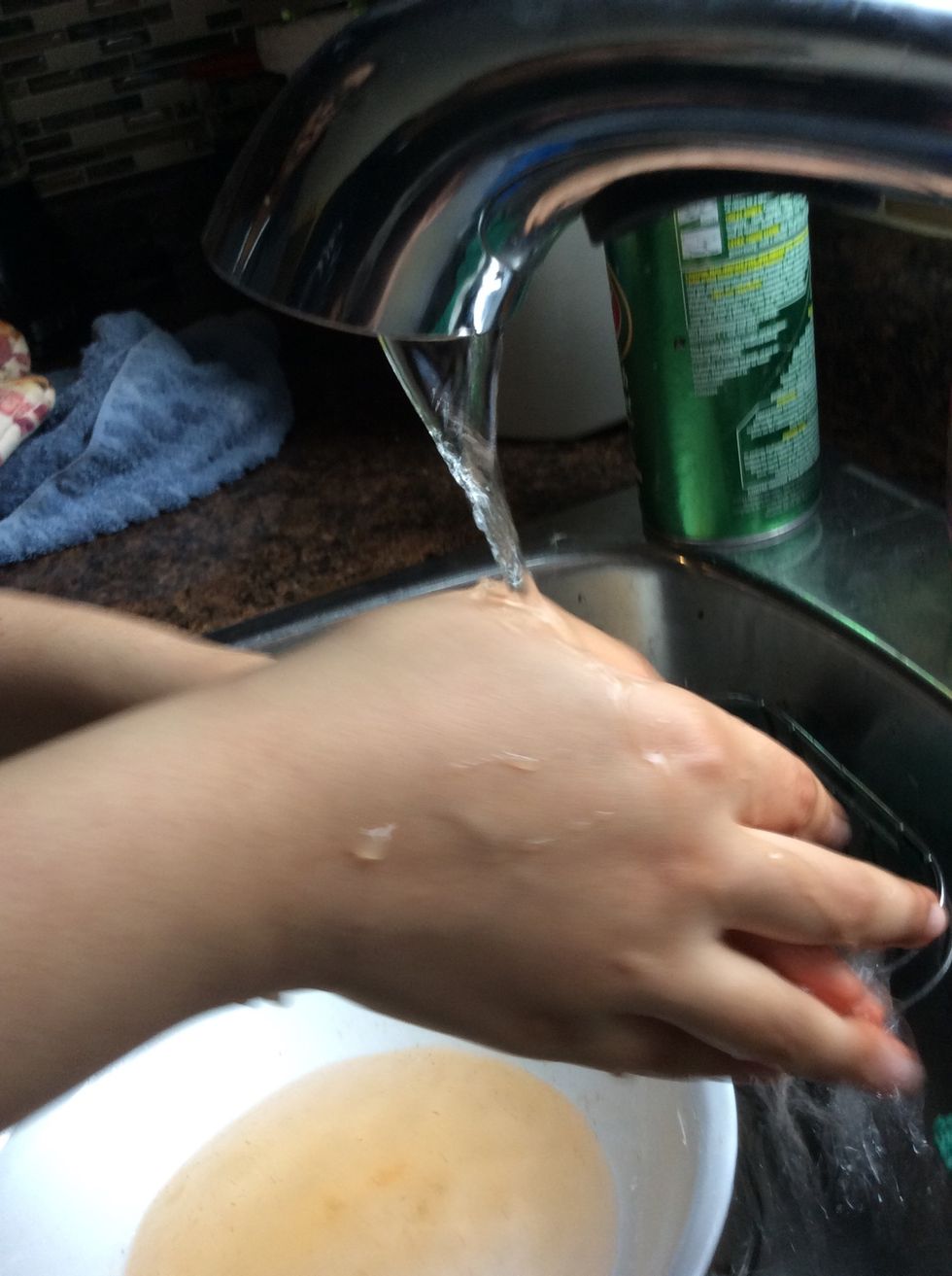 Pre-heat your oven to exactly 245 degrees Fahrenheit and make sure to WASH YOUR HANDS BEFORE STARTING!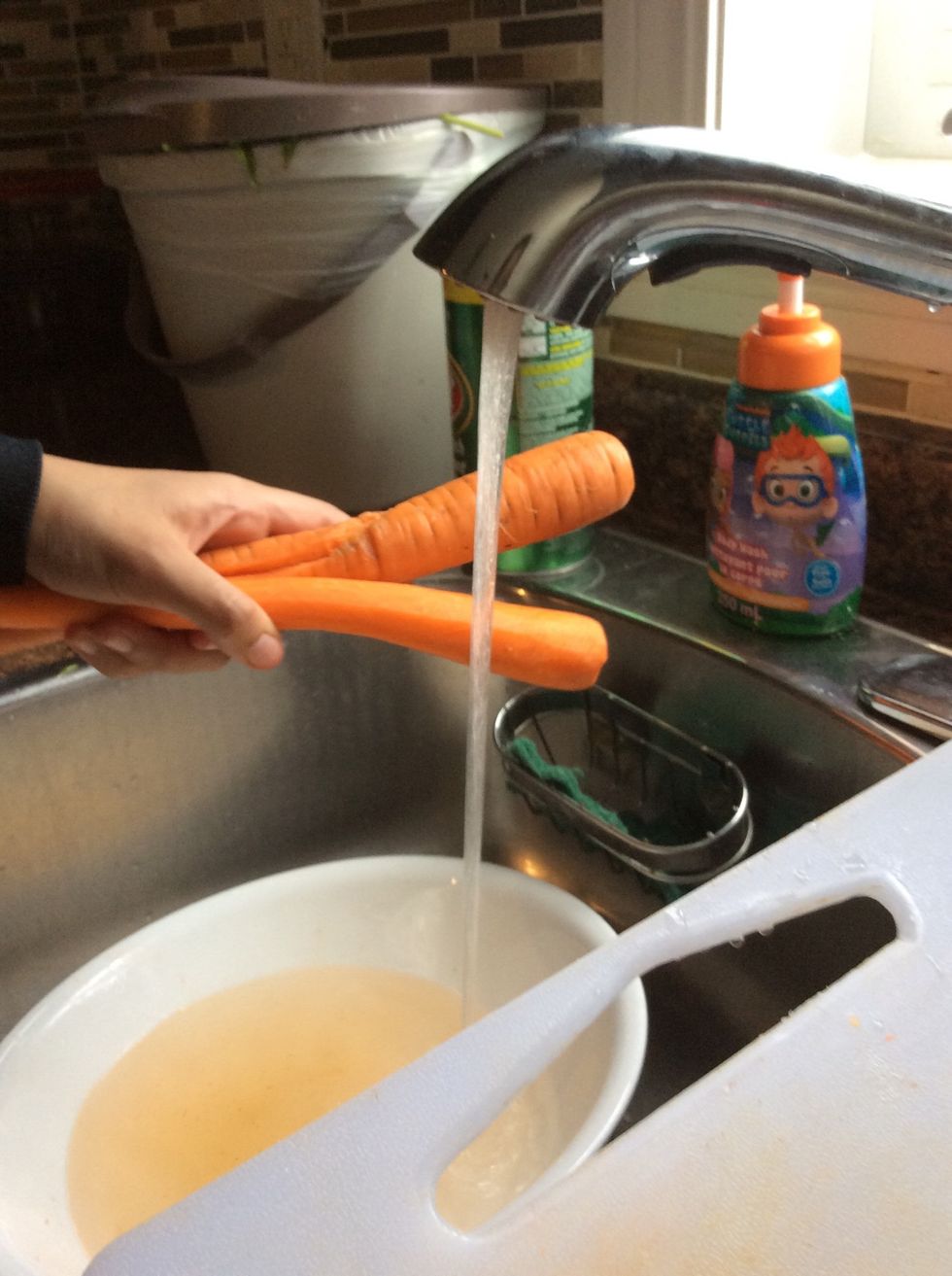 Start by washing your carrots and drying them off. In three large carrots there are a total of 90 calories, 21 g of carbohydrates and 2.1 g of protein. A big pack of large carrots are about $5.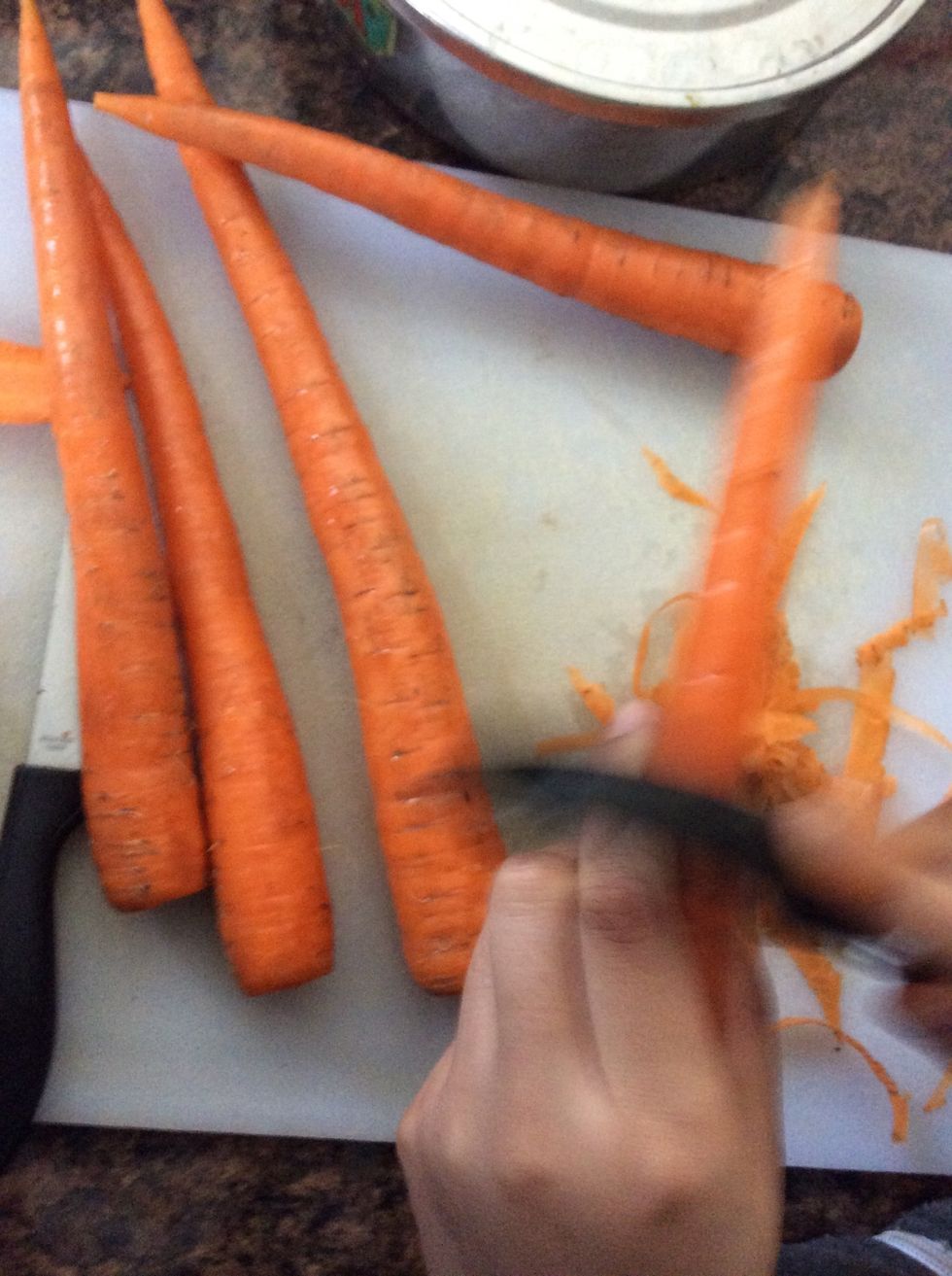 Get your peeler and peel off the skin of your carrots. NOTE: if there is a part of your carrot that is bad then cut it off.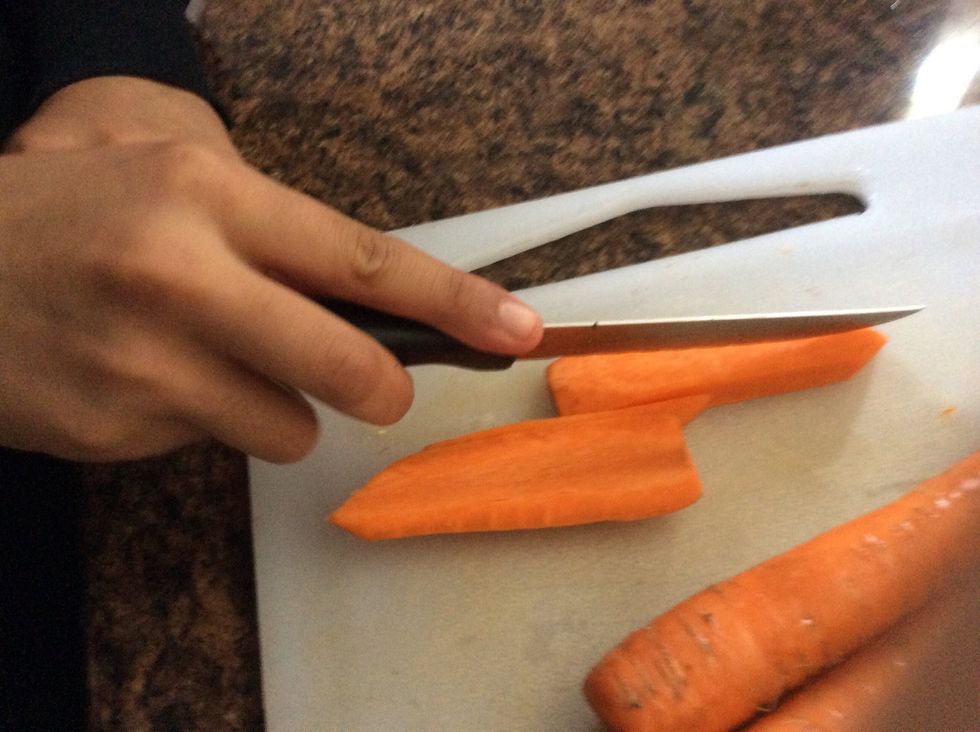 Use your knife and cutting board to cut the carrots into strips. NOTE: make sure they are not to thin and be careful when using sharp objects.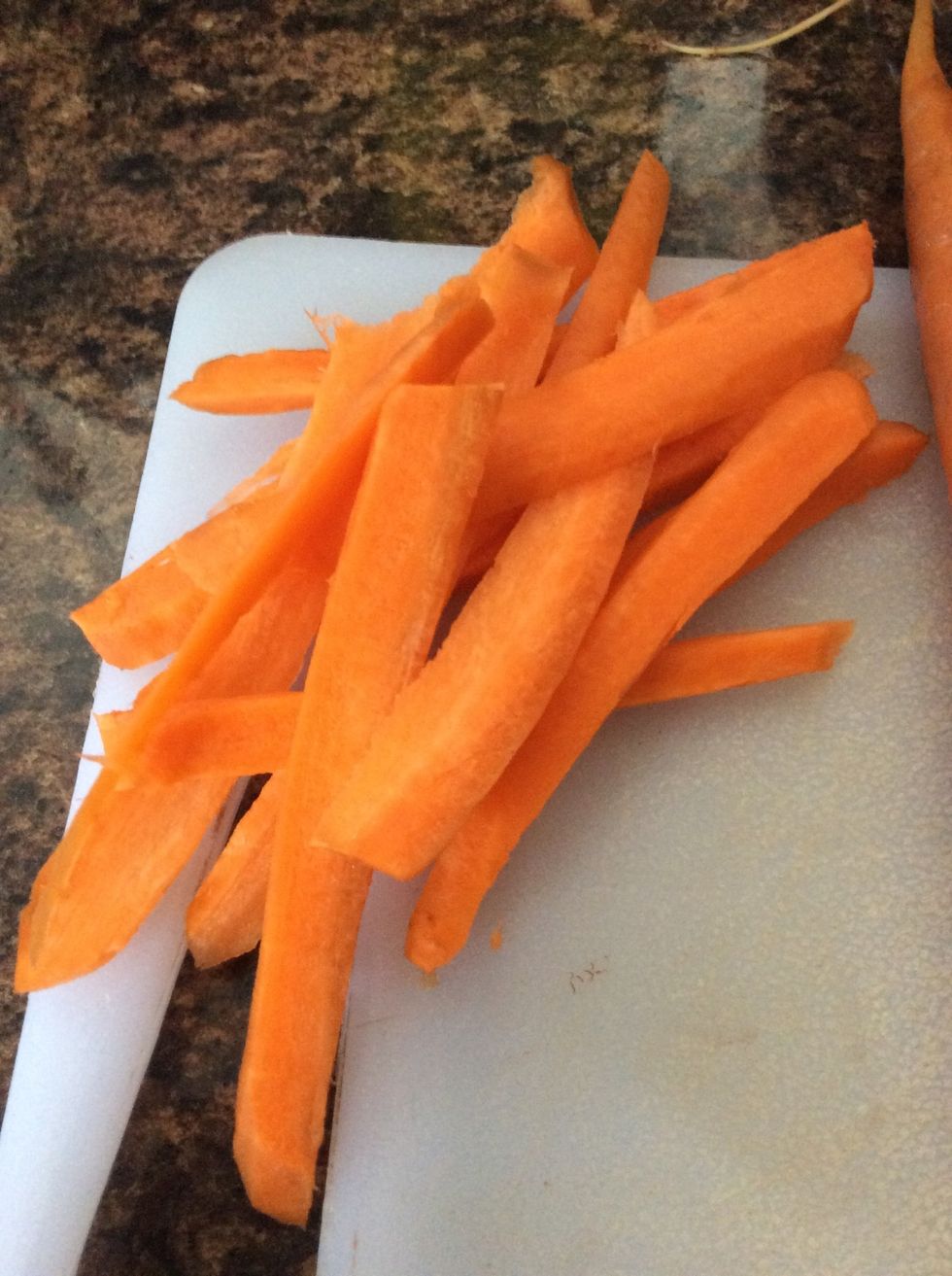 This is an example of how your carrots should look like after cutting them.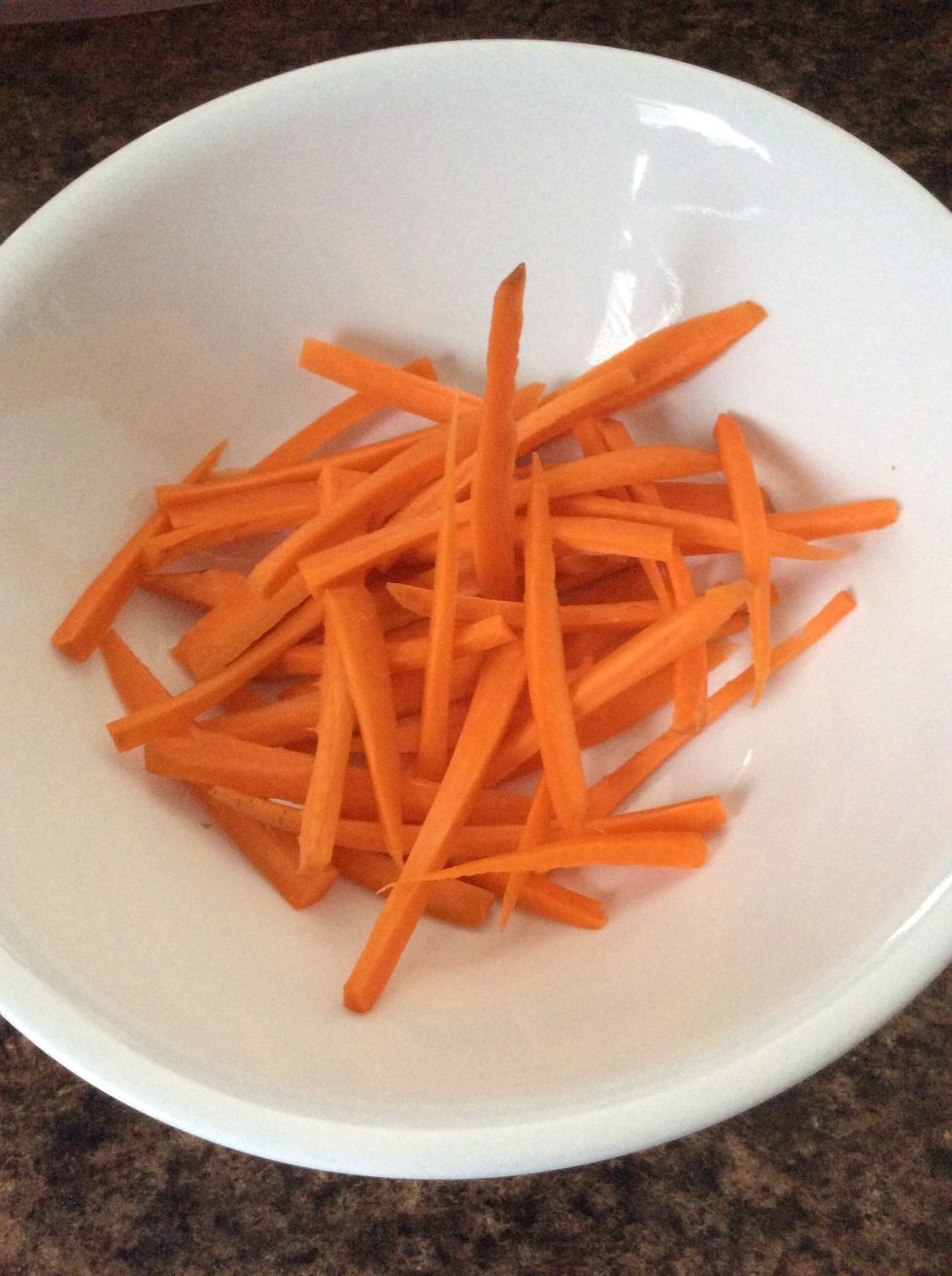 Place the Carrot strips into a large bowl.
Add a teaspoon of olive oil and make sure each strip has some olive oil garnished onto it. There is 40 calories in the teaspoon of olive oil,no carbohydrates, no protein. 500ml olive oil is $ 4.47.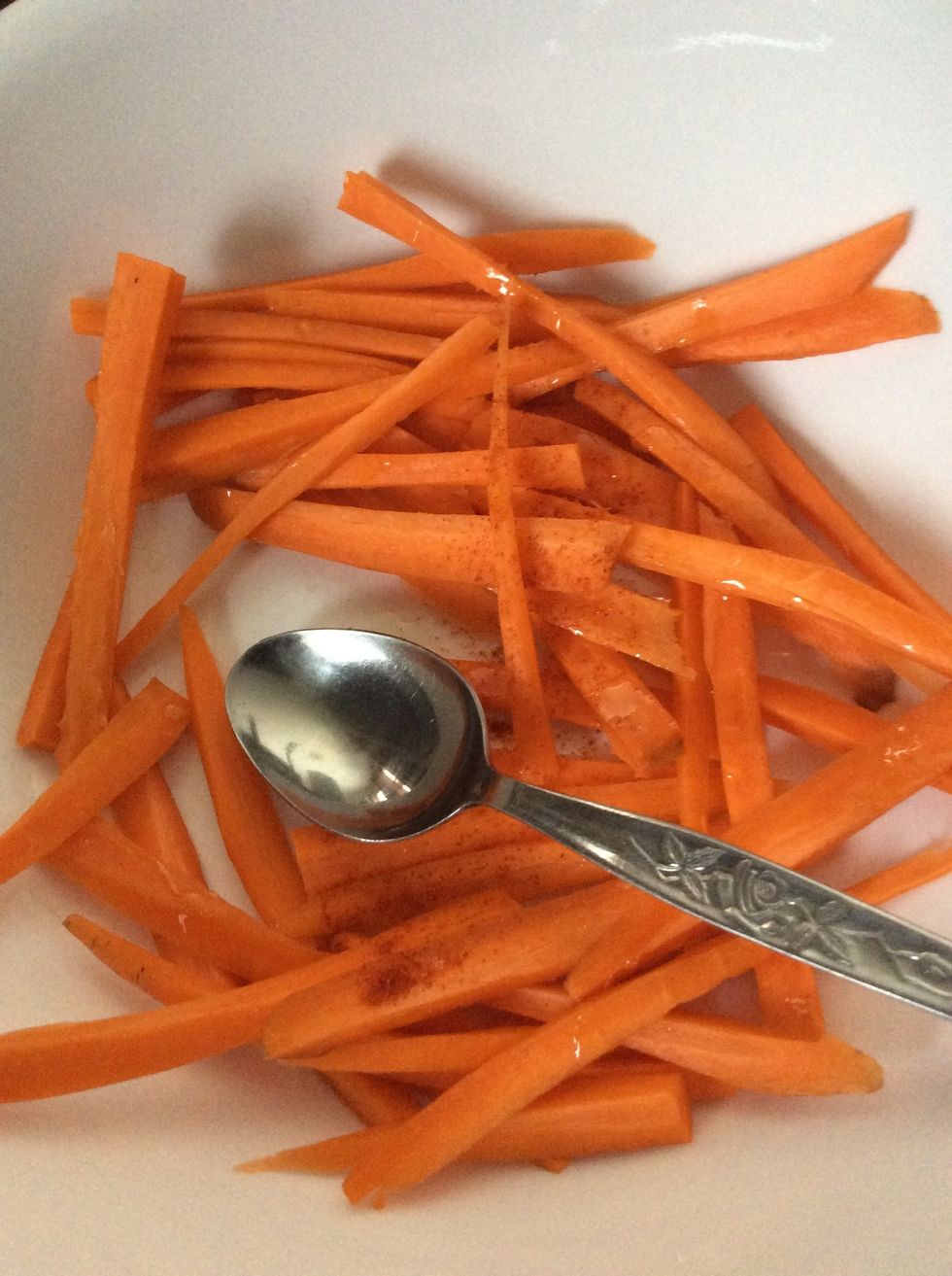 Add 1/2 teaspoon of black pepper and 1/2 teaspoon of salt. Add any additional spices as you wish. Spices should be spread equally among the carrot strips.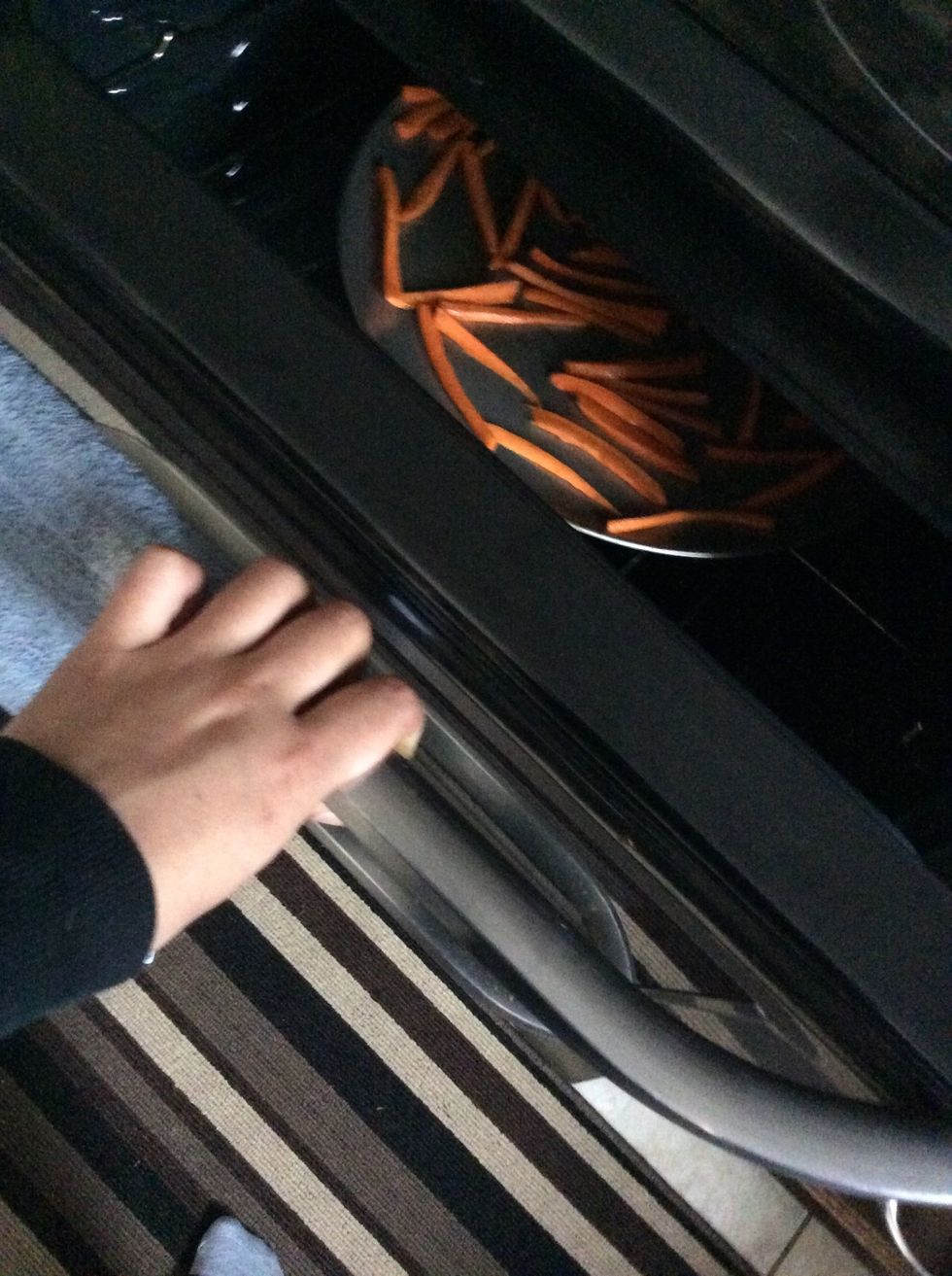 Place the baking tray with your carrot strips. NOTE: Make sure they are not overlapping. Check every five minutes to flip them over and continue this for 20-30 minutes.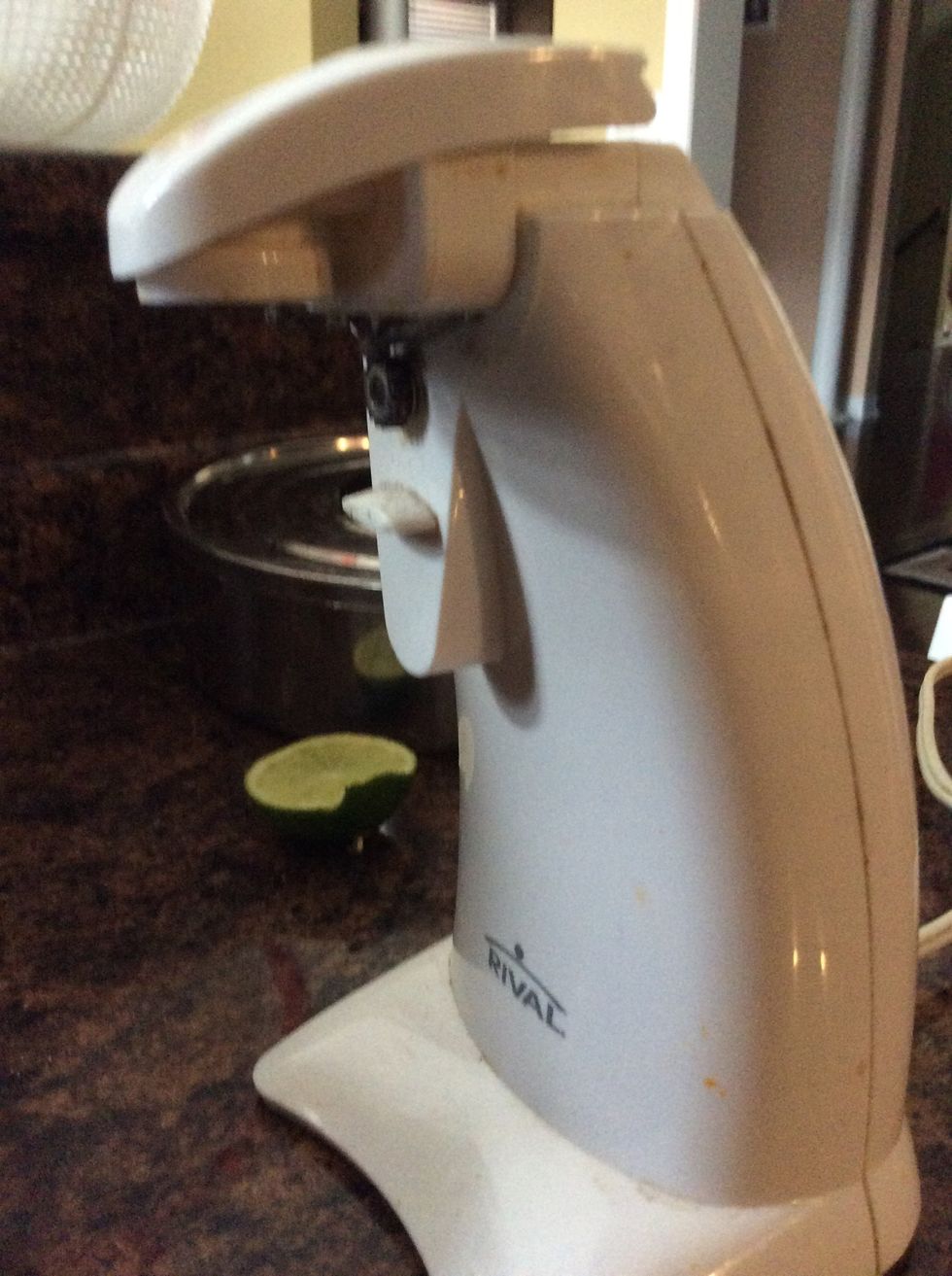 Once you placed your carrot chips in the oven, you will start to prepare for the hummus dip. Using your can opener, open your can of chick peas.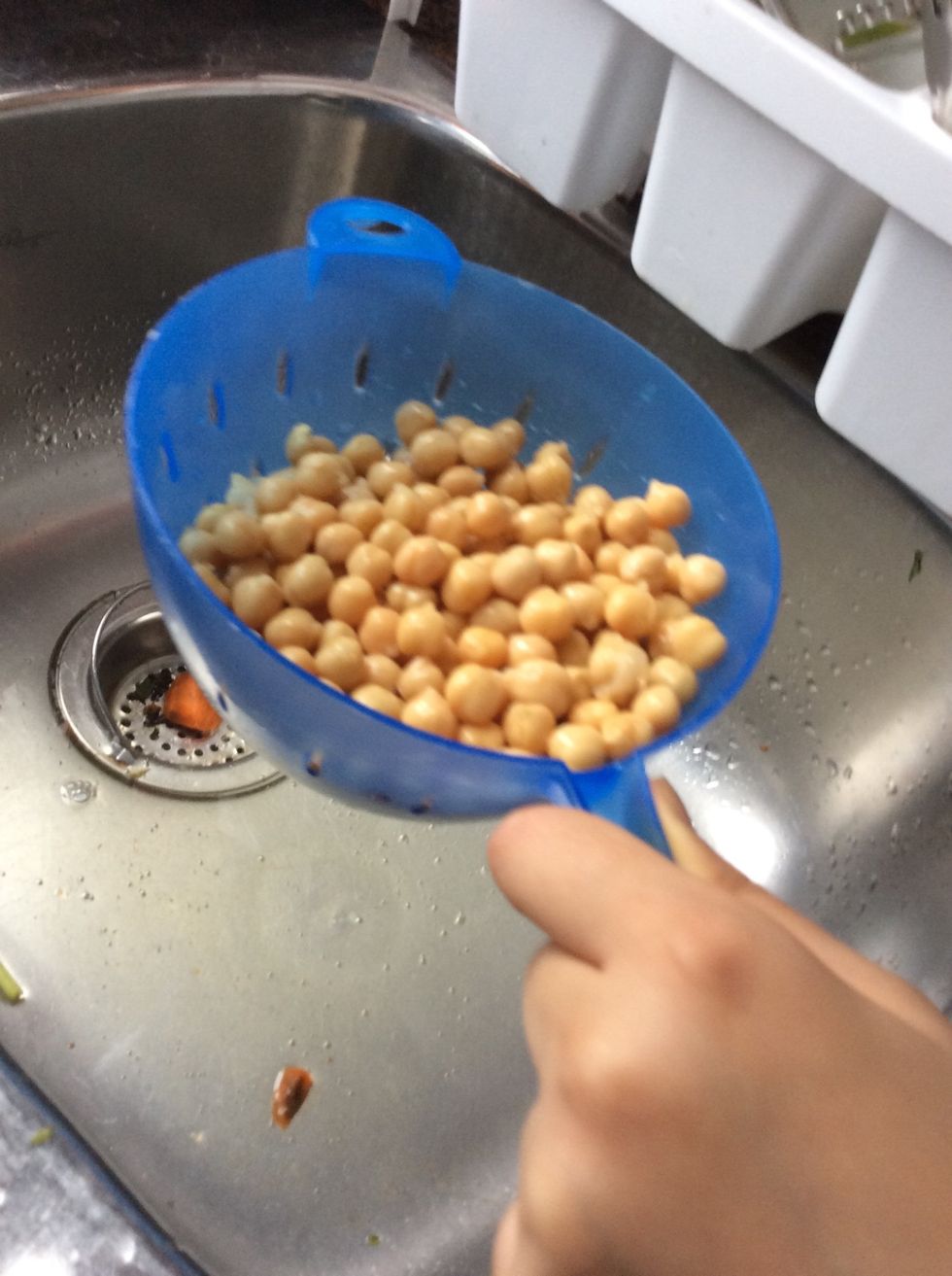 While your carrot chips are in the oven, drain your chick peas. A can of chickpeas has 255 grams of calories, 28 grams of carbohydrates, 10 grams of protein. One can of chick peas is 88 cents.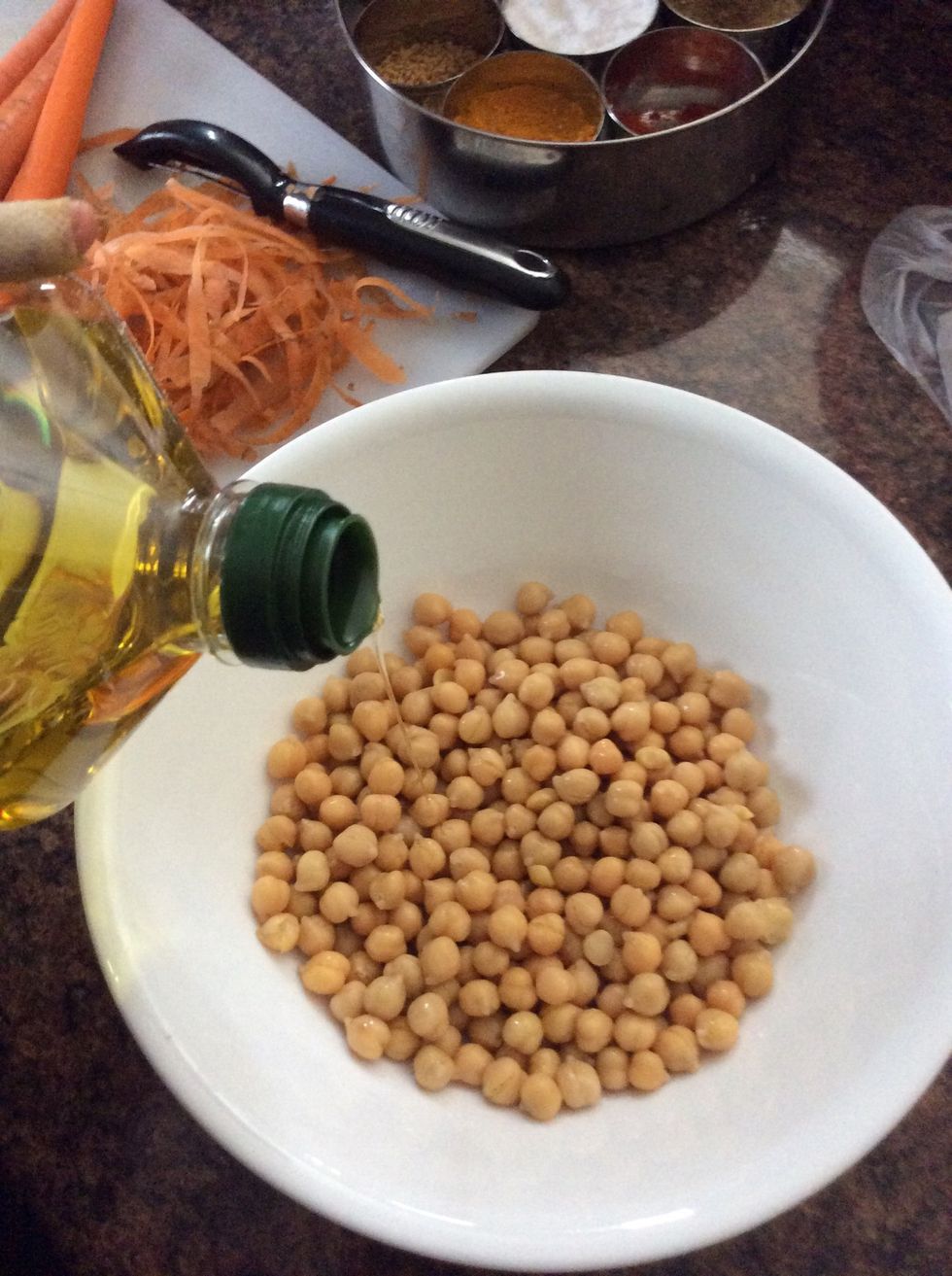 Put your chick peas into a large bowl and add a teaspoon of olive oil to your drained chick peas. Again there are 40 calories in a teaspoon of olive oil.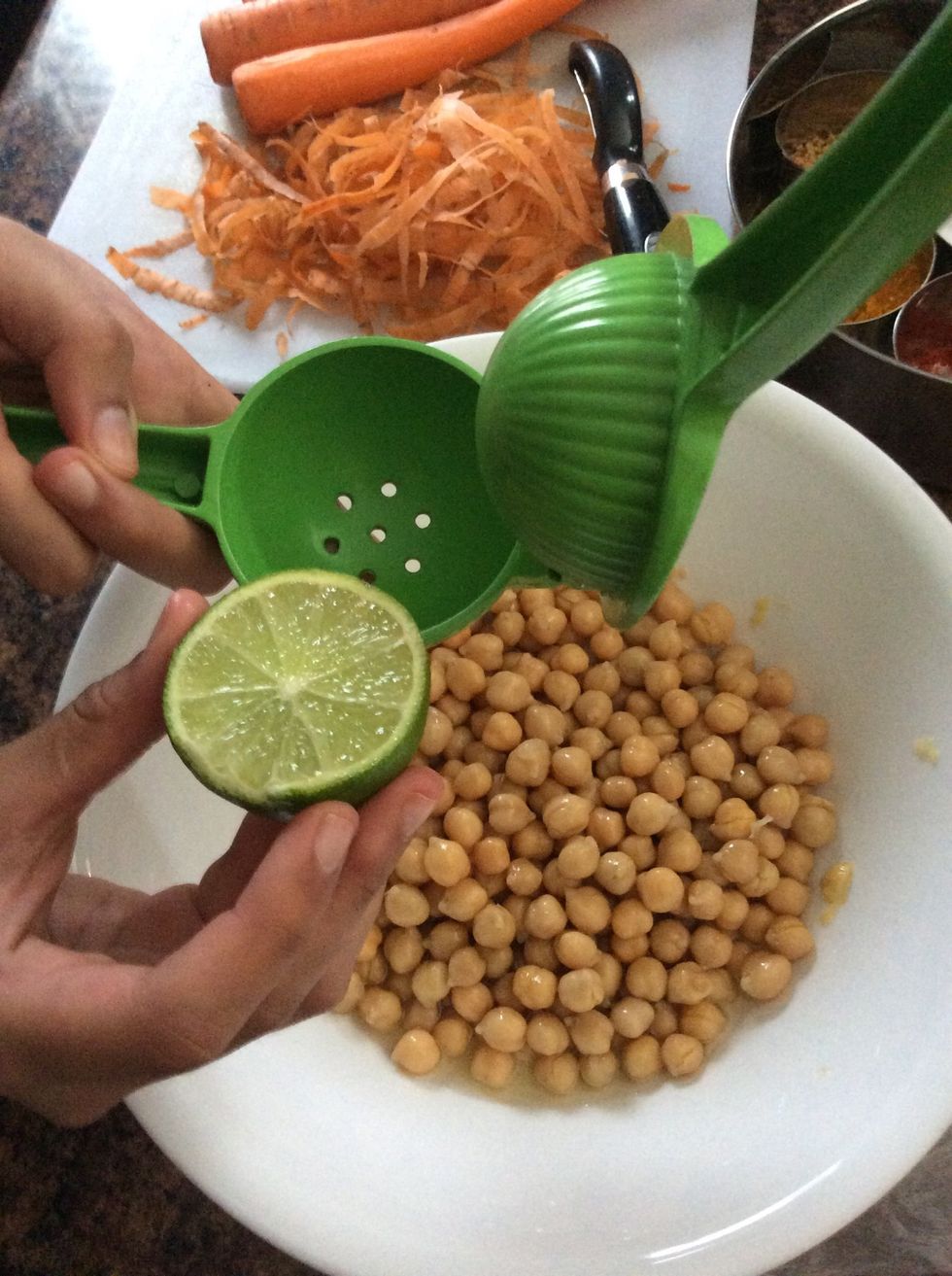 Next squeeze half a lime into your bowl of chick peas using a lemon squeezer . There are 30 calories, 1 gram of carbohydrates and 0.7 grams of protein. You can get lime juice for $2.57.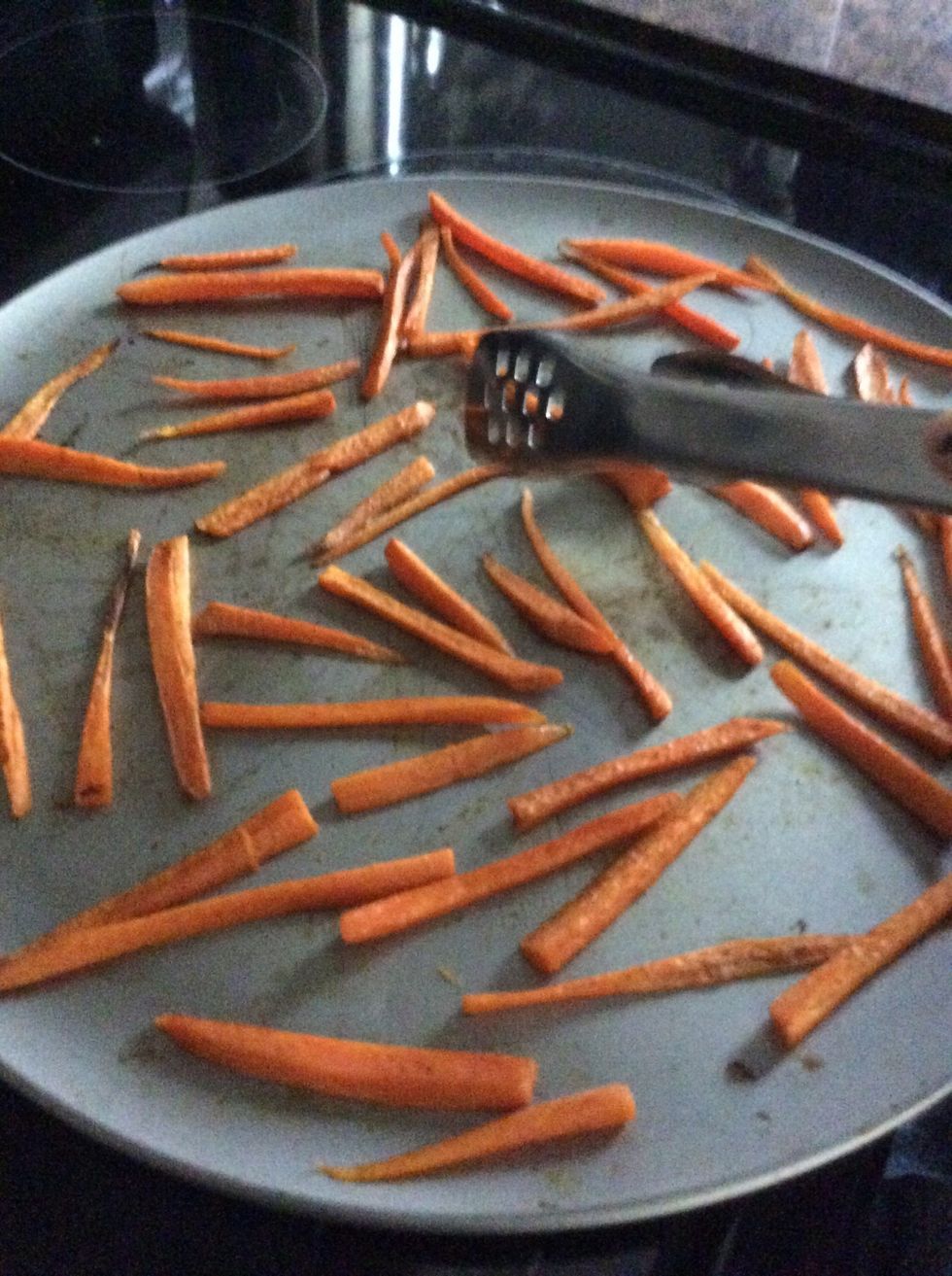 Check on your carrot chips and start to flip them over then place them back into the oven.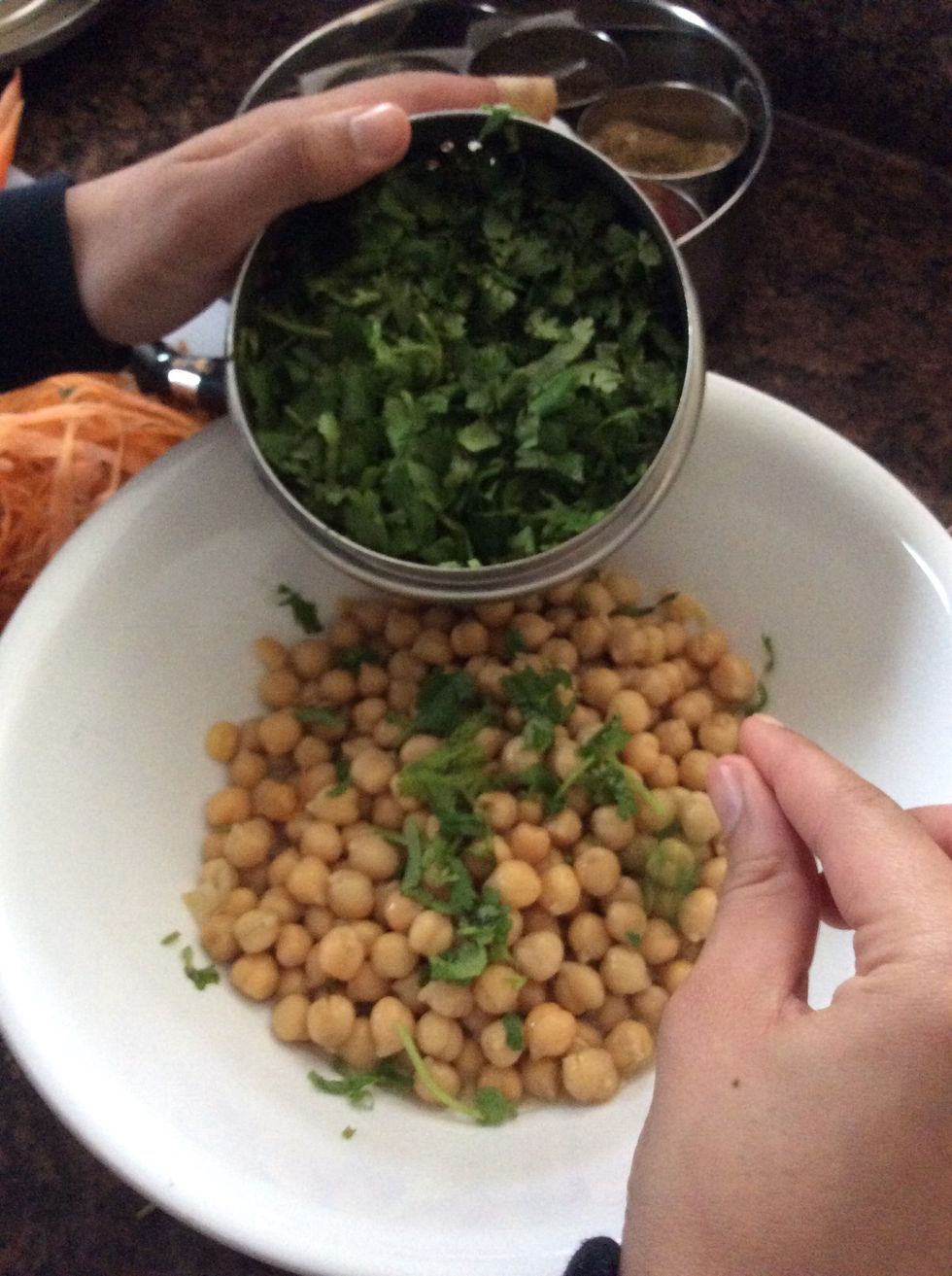 For the dip add coriander leaves for taste . Add two cloves of peeled garlic, 1/2 teaspoon of salt, 1/2 teaspoon of black pepper, 1/2 teaspoon of spice. A bag of coriander leaves is about $1.17.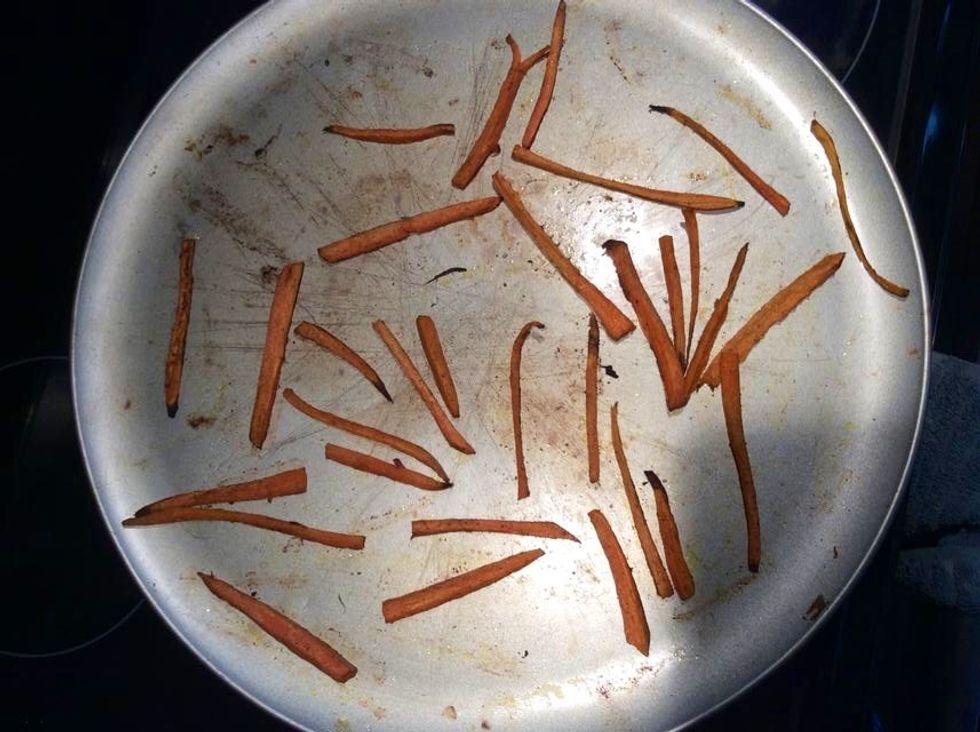 Remember to check on your carrot chips and in this case they should be done.
While your carrot chips are cooling down, pour your chick peas and spices that you have added to the mix in a blender and blend it until the dip is thick , rich and creamy.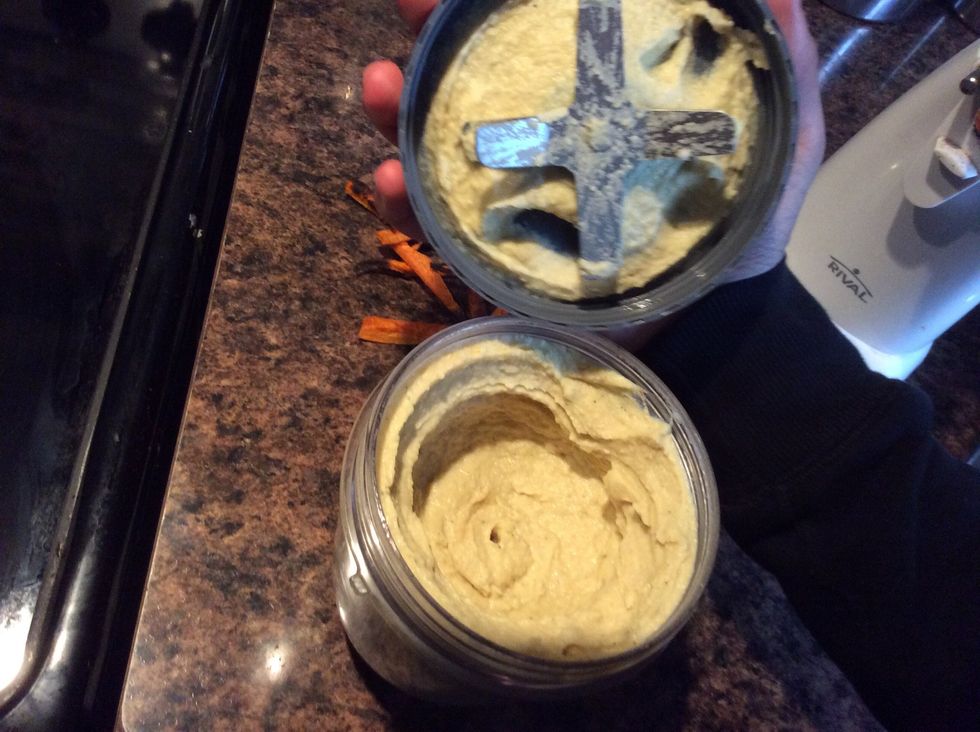 The hummus dip should look similar to this, if the dip is too thick, then continue blending.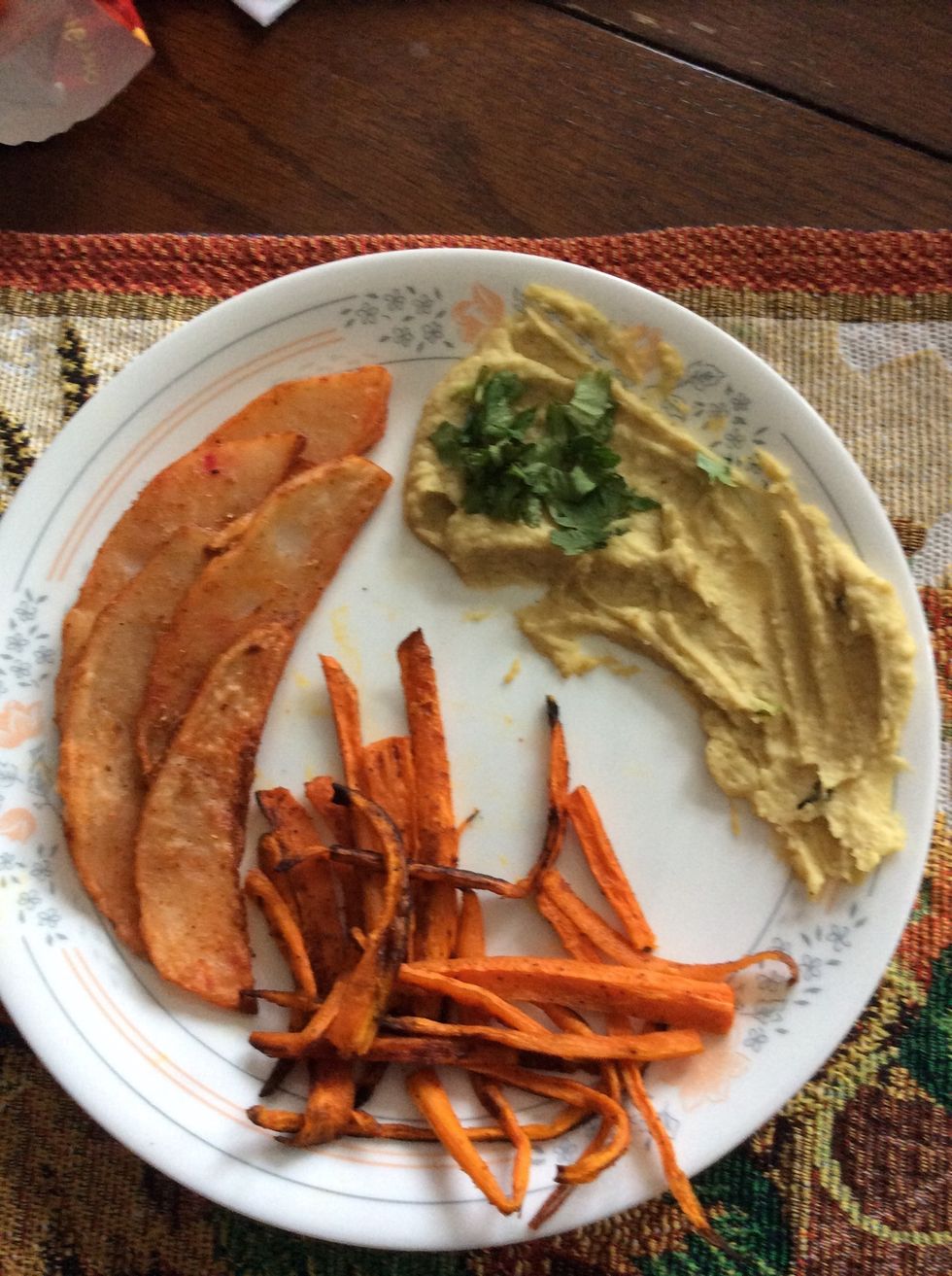 Plate your finished dish and voilà! You just made soft carrot chips and a creamy hummus dip. There are 642 calories in total. Now serve your dish and be ready to hear all those compliments!
2.0 A big bowl
2.0 Knives
1.0 Cutting board
1.0 Drainer
1.0 Baking tray
1.0 Plate
1.0 Blender
1.0 Can opener
2.0 Oven mit
1.0 Peeler
1.0 Oven
1.0 Teaspoon
1/2 Teaspoon of Salt
1/2 Teaspoon of Black pepper
3.0 large carrots
1.0 Can of chick peas
1/4 Coriander
2.0 Garlic
1/4 Cup of Water
1/2 Teaspoon of Olive oil
1.0 Lemon sqeezer