Prep time: 30 mins Oven time: 40-50 mins
21
Preheat oven to 350 deg Fahrenheit (175 deg Celcius)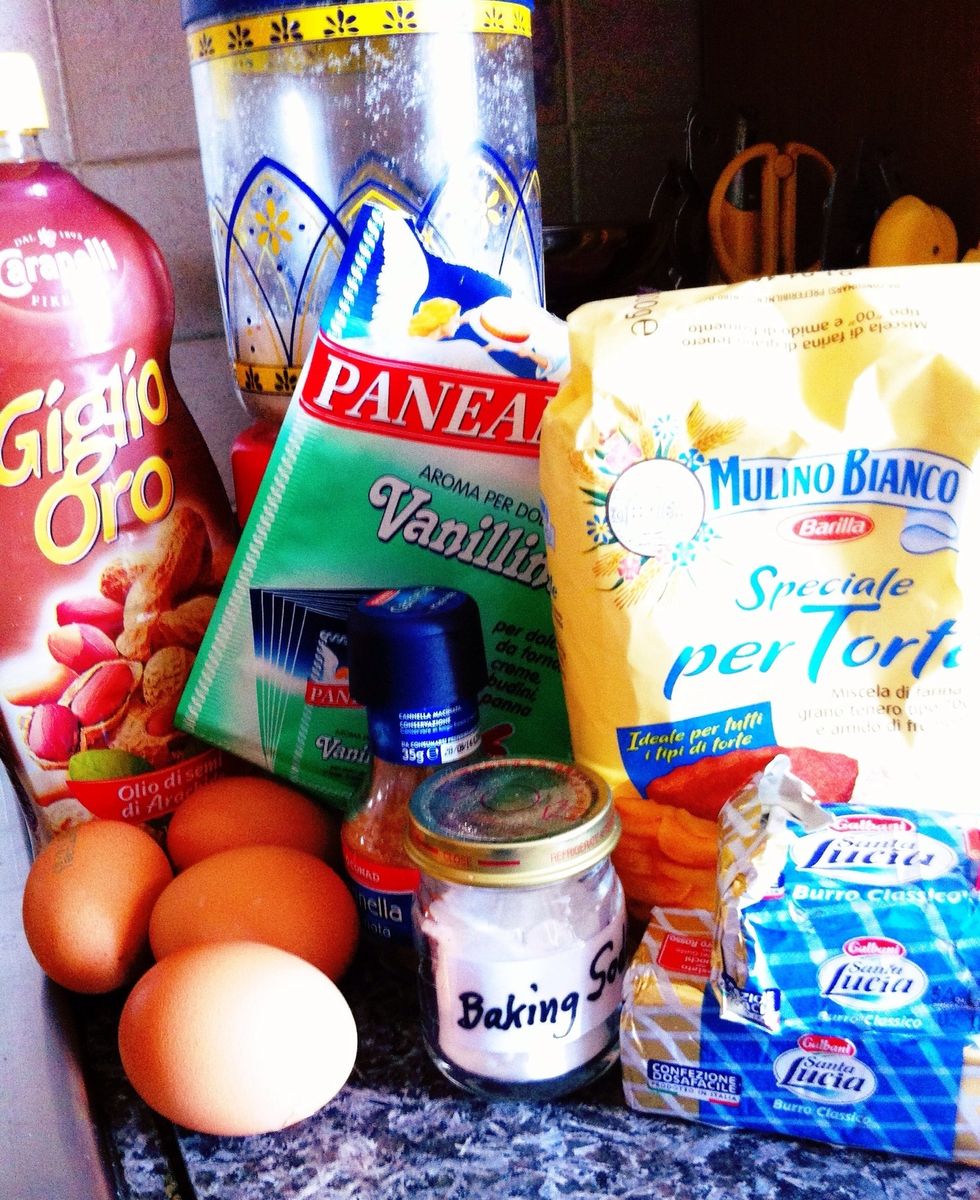 Get your ingredients ready!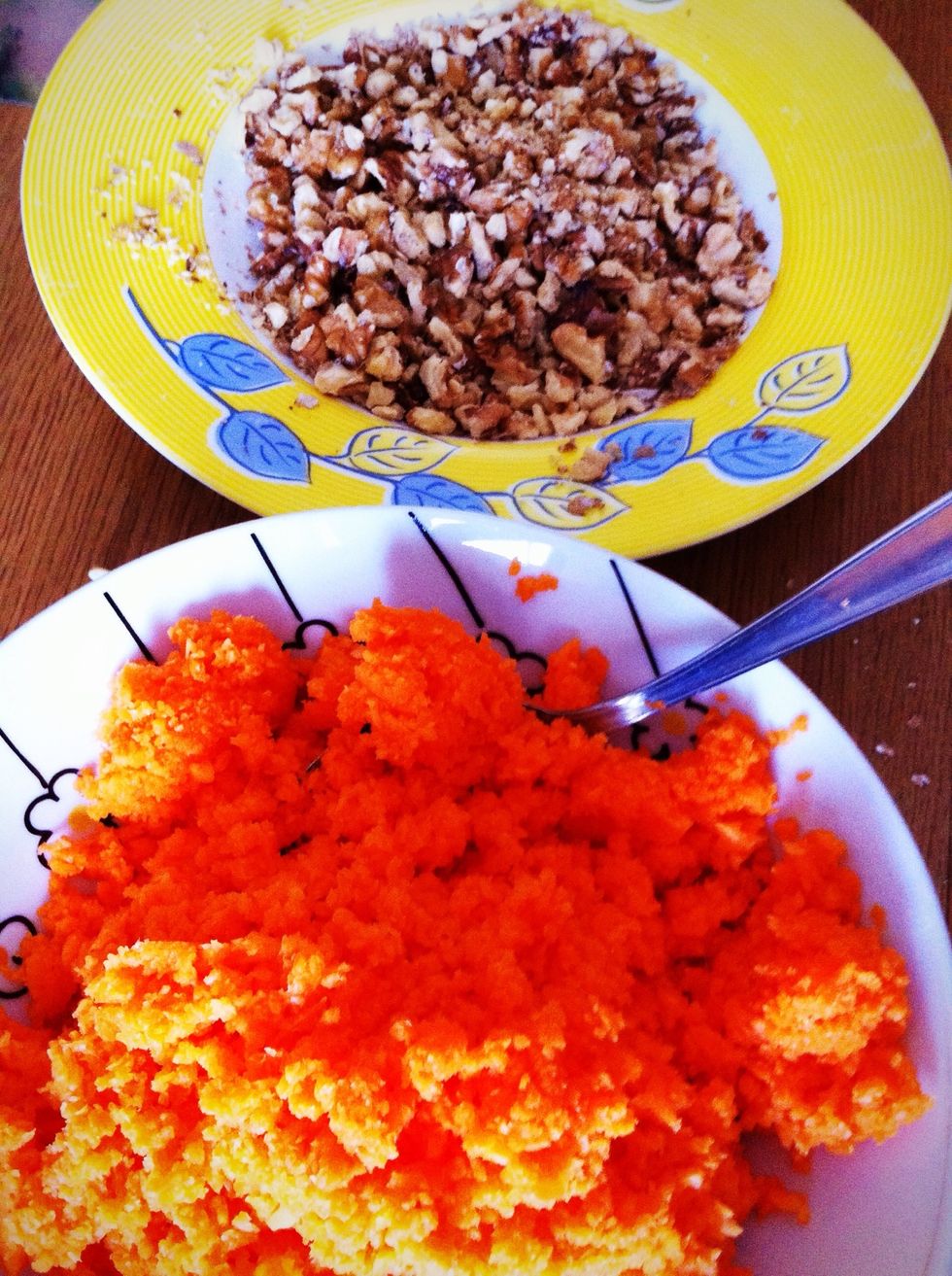 Grate carrots and chop nuts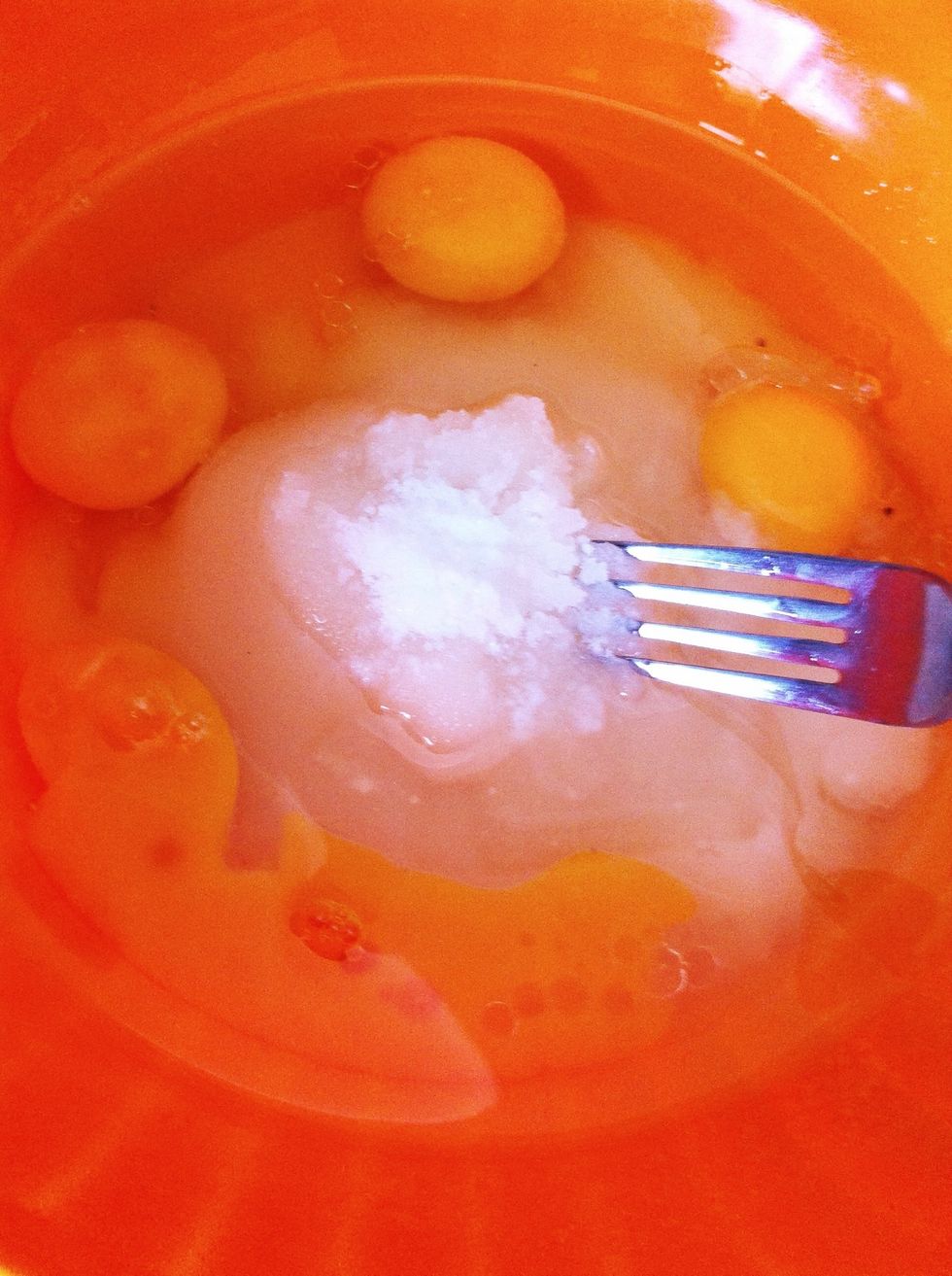 In a large bowl, beat together eggs, vegetable oil, white sugar and 2 teaspoons of vanilla extract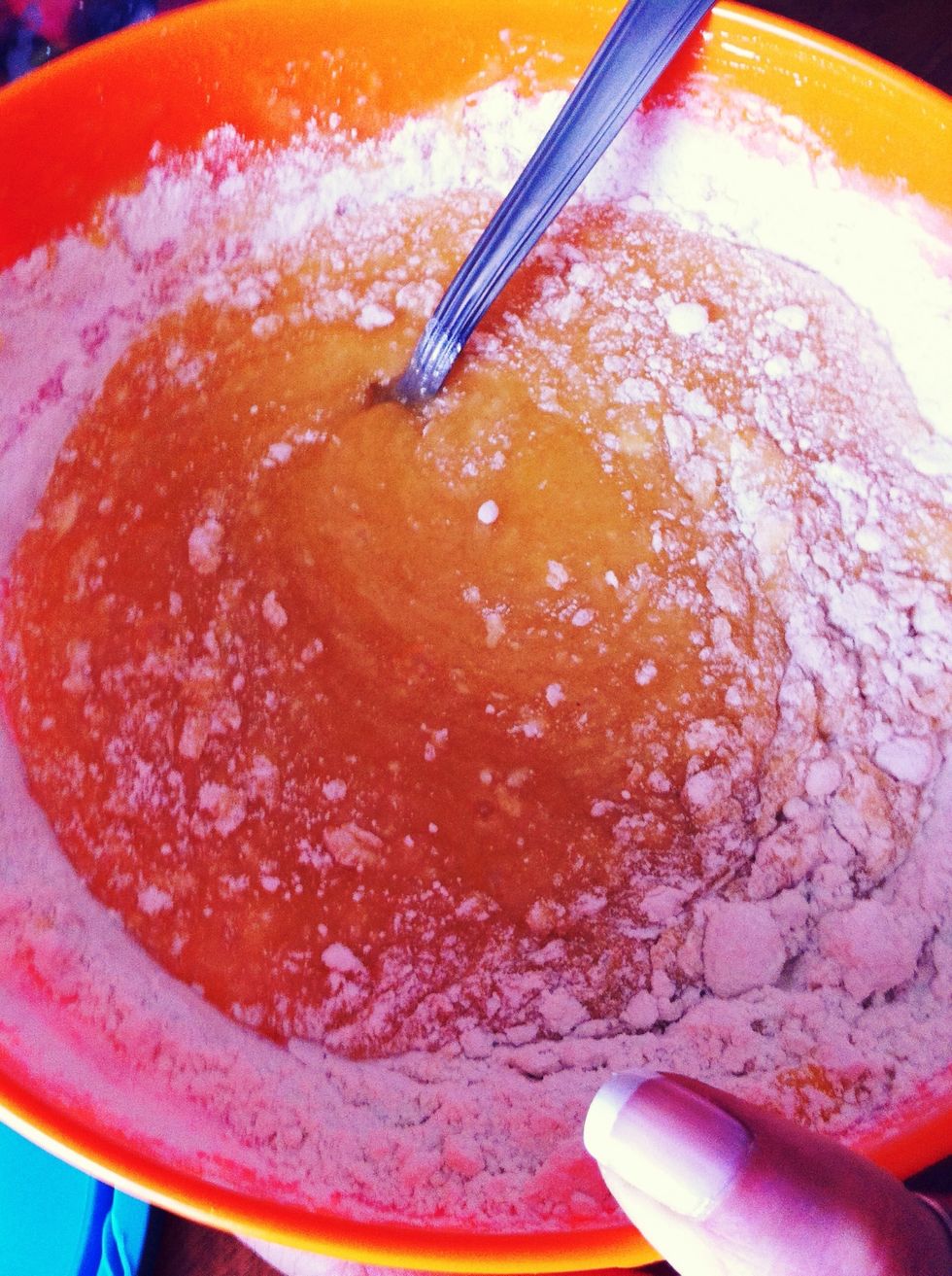 Mix in flour, baking soda, salt and ground cinnamon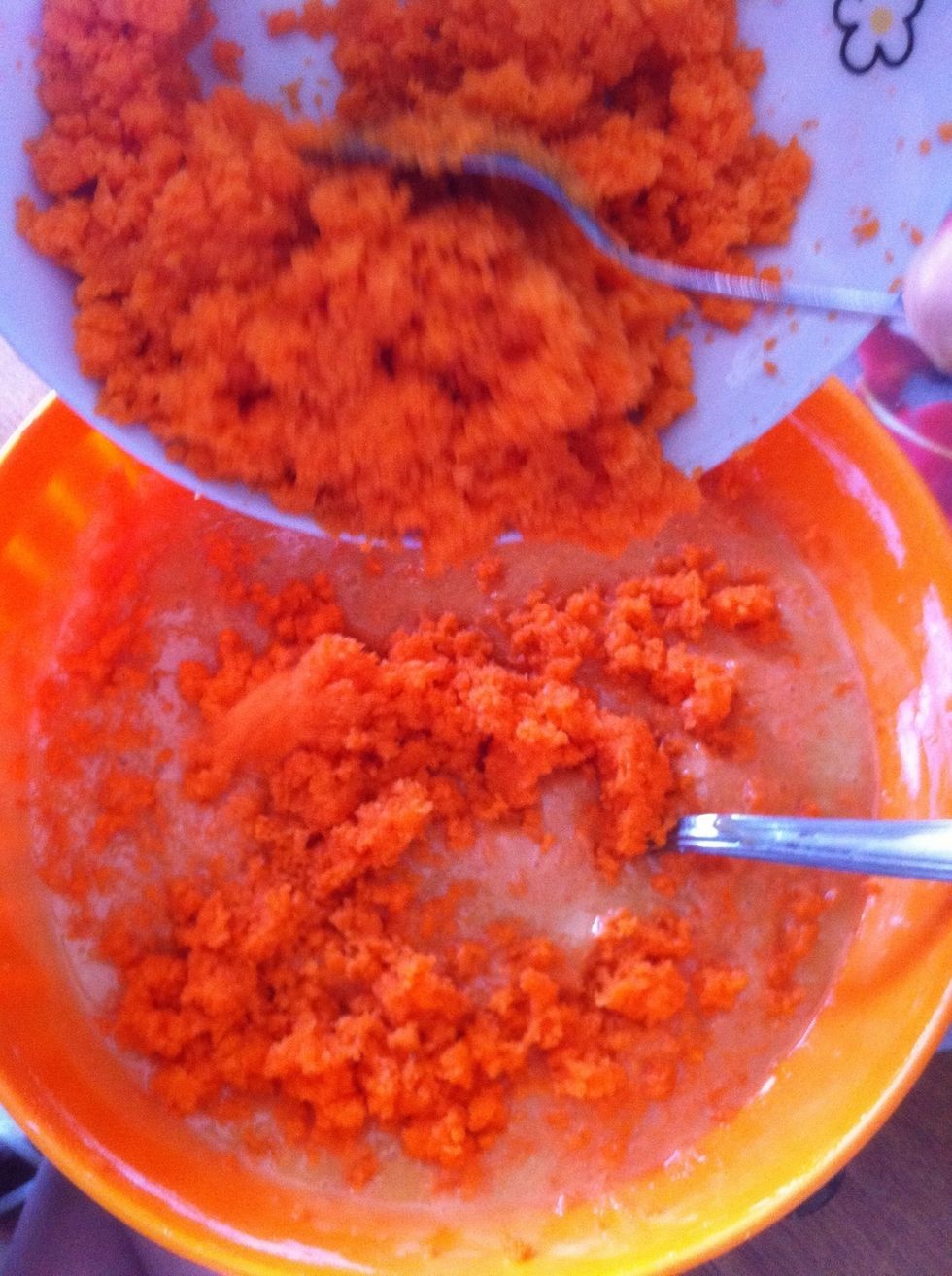 Stir in grated carrots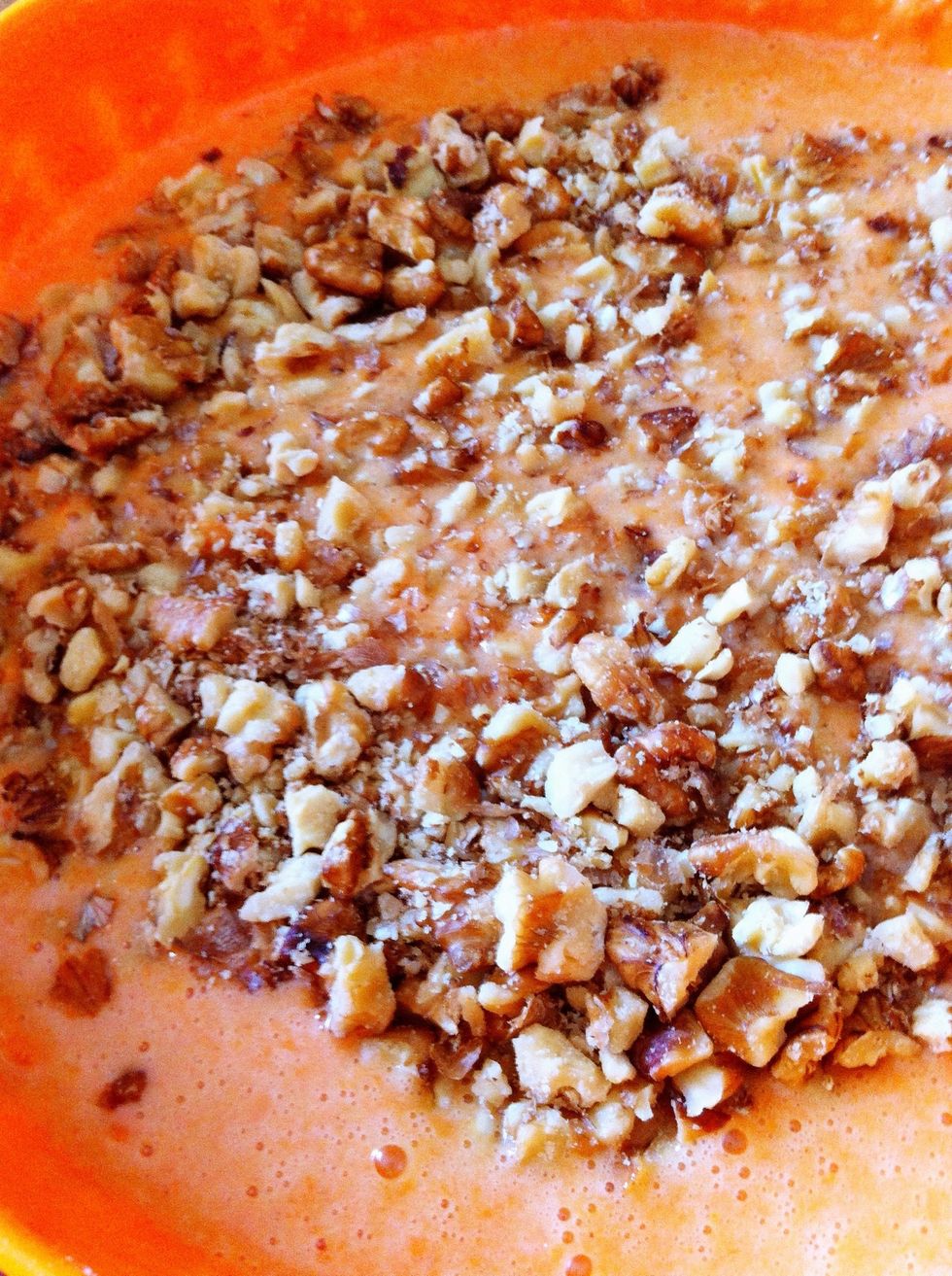 Fold in chopped nuts
Line baking tin with baking paper, then grease and flour base and sides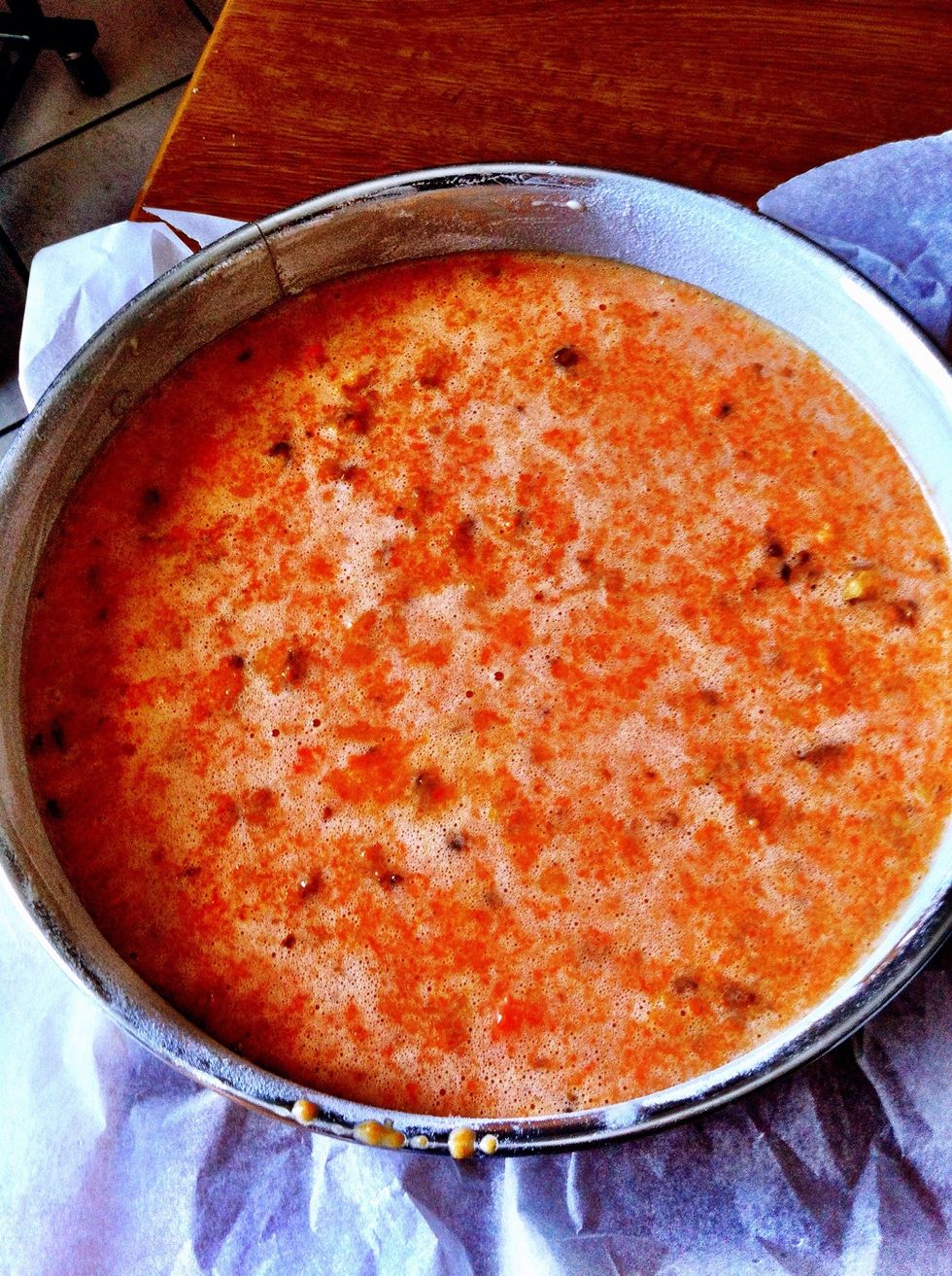 Pour mixture into baking tin
Bake in oven for 40-50 minutes. Check CENTRE of cake with a toothpick. It should come out clean and relatively dry
When ready, remove from oven and let it cool completely. In the meantime...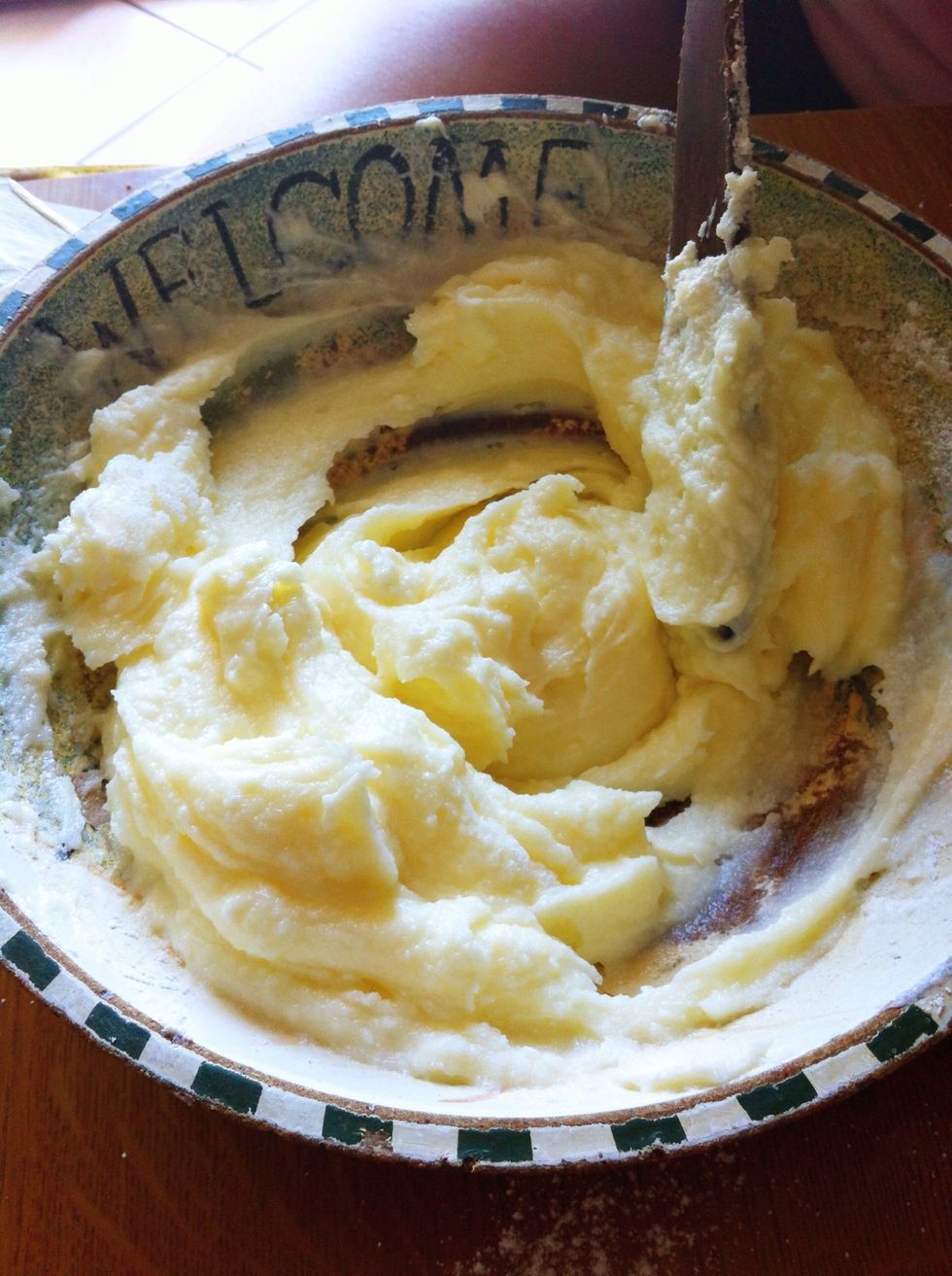 Combine Philadelphia cream cheese, softened butter, confectioners' sugar and 1 teaspoon of vanilla extract in a medium bowl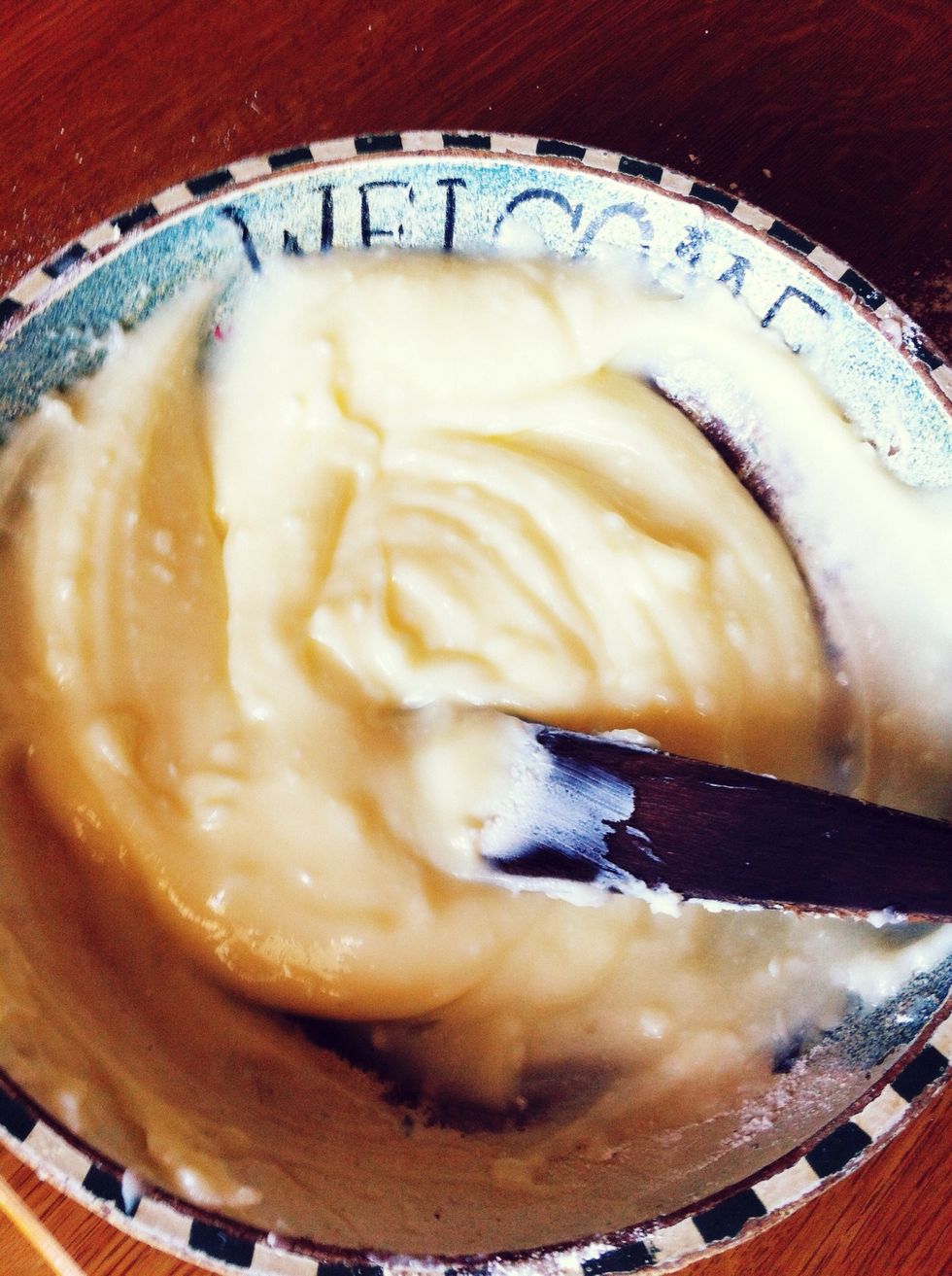 Mix until it becomes soft and creamy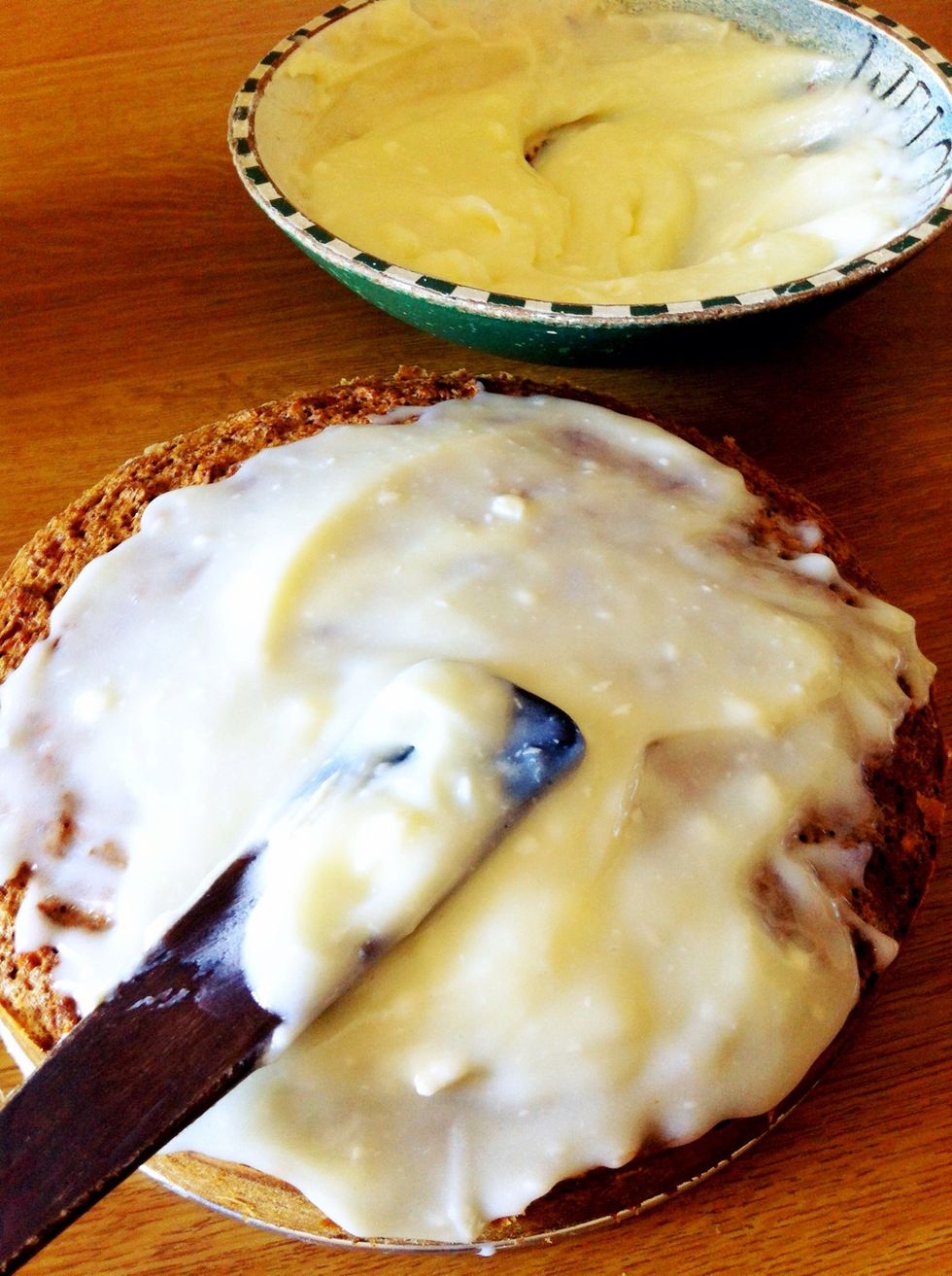 Spread cream cheese frosting all over cooled cake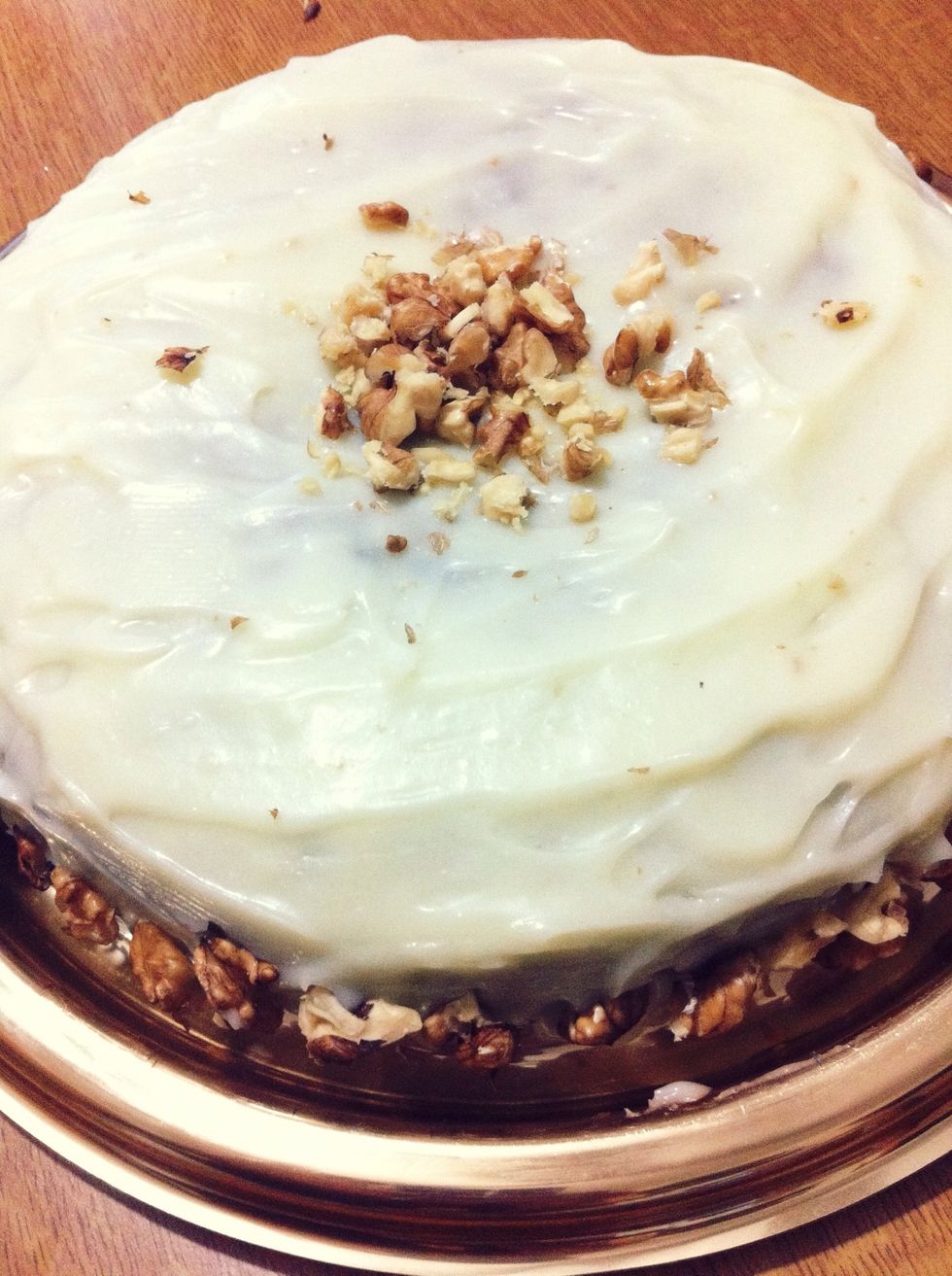 Decorate with rest of chopped nuts as you wish!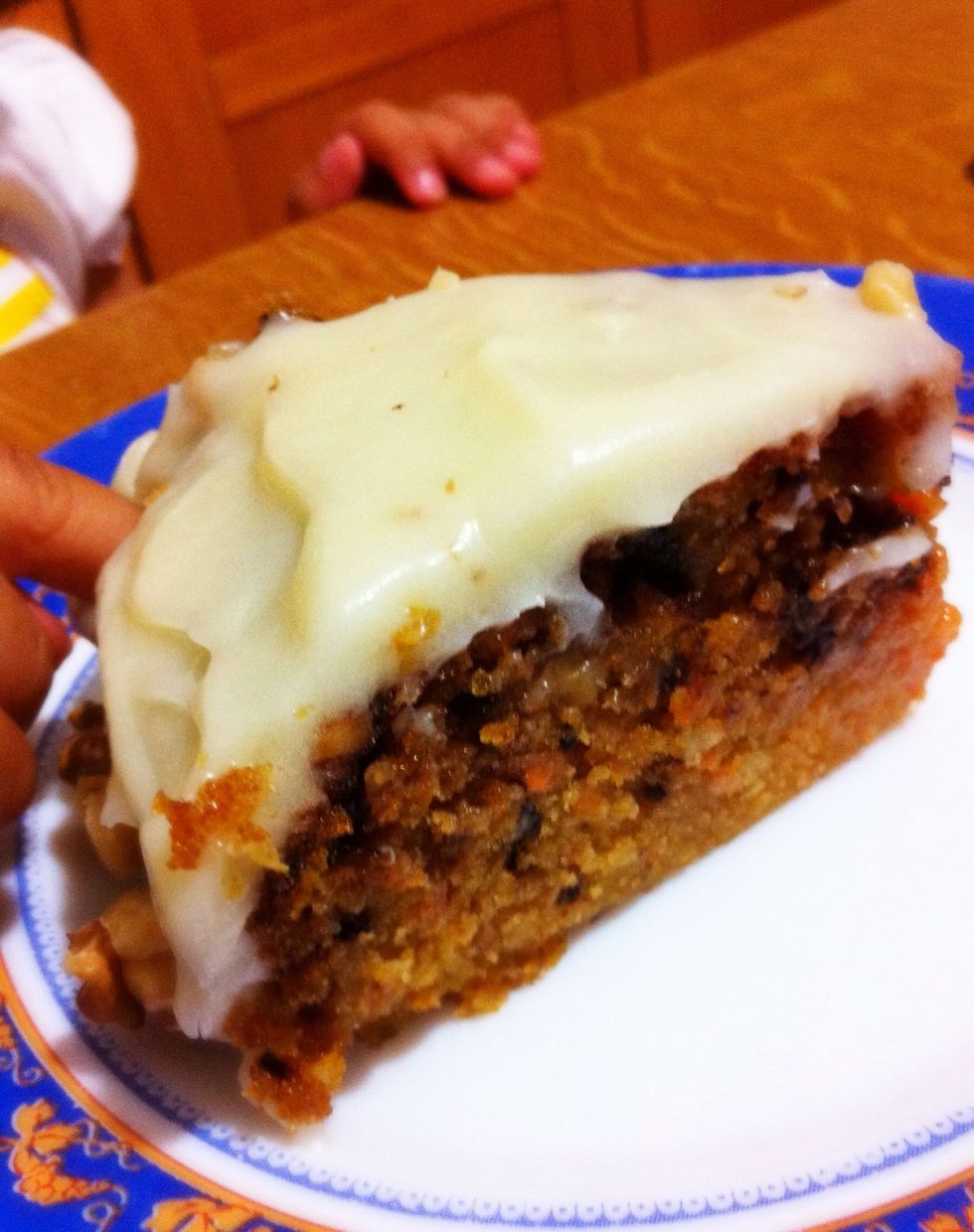 Serve warm or cold
4.0 Eggs
1.0c Vegetable oil
2.0c White sugar
2.0tsp Vanilla extract
2.0c All-purpose flour
4.0tsp Baking soda
0.0tsp Salt
2.0tsp Ground cinnamon
3.0c Grated carrots
1.0c Chopped walnuts / pecans
0.0c Butter, softened
8.0oz Philadelphia cream cheese
2.0c Confectioners' sugar
1.0tsp Vanilla extract
Chopped walnuts / pecans (for decoration)
Grater / Blender
Round baking tin (approx w 25cm h 5cm)
Baking paper