Sift flour and spices into a large bowl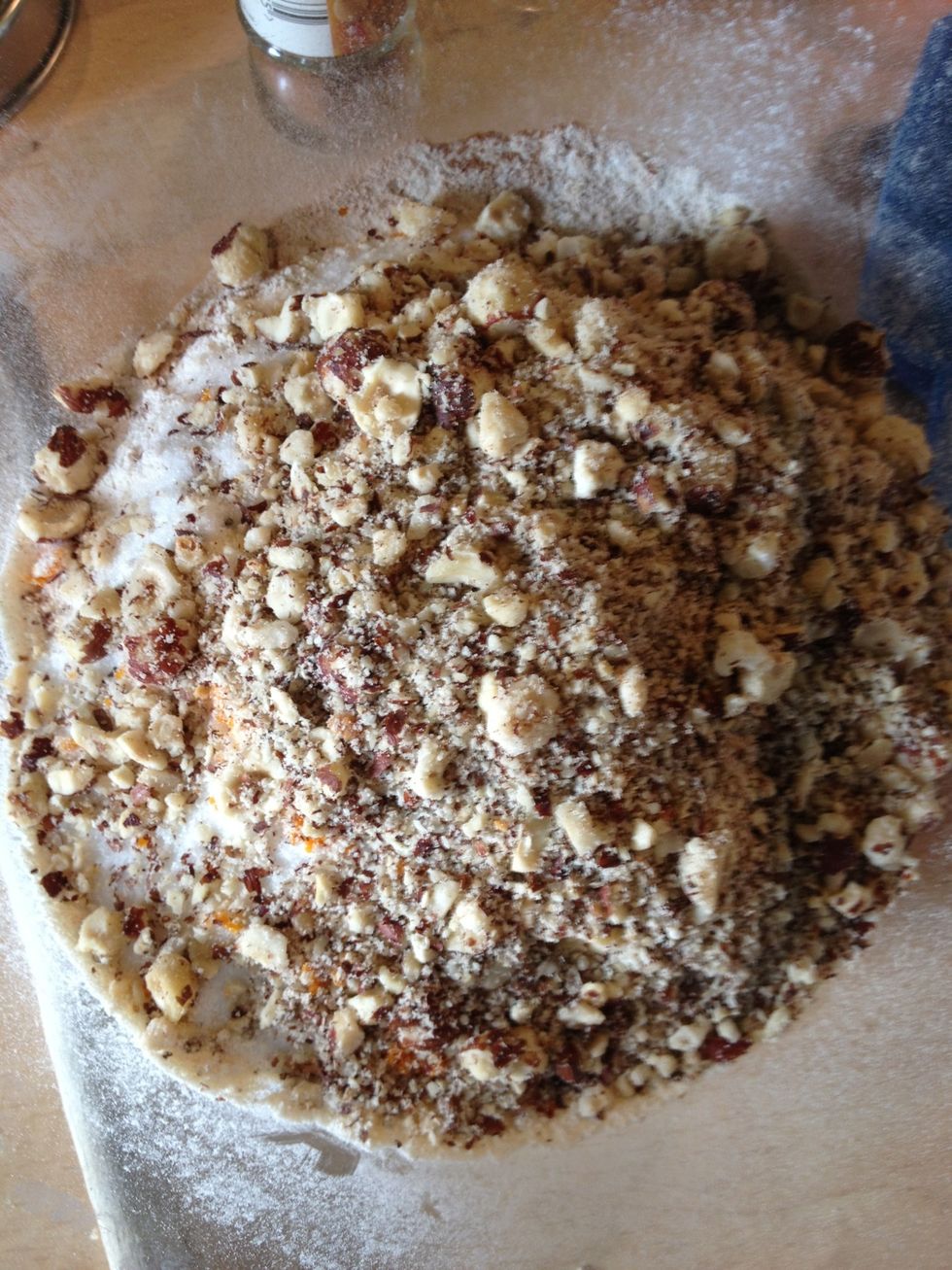 Add the sugar, orange zests and nuts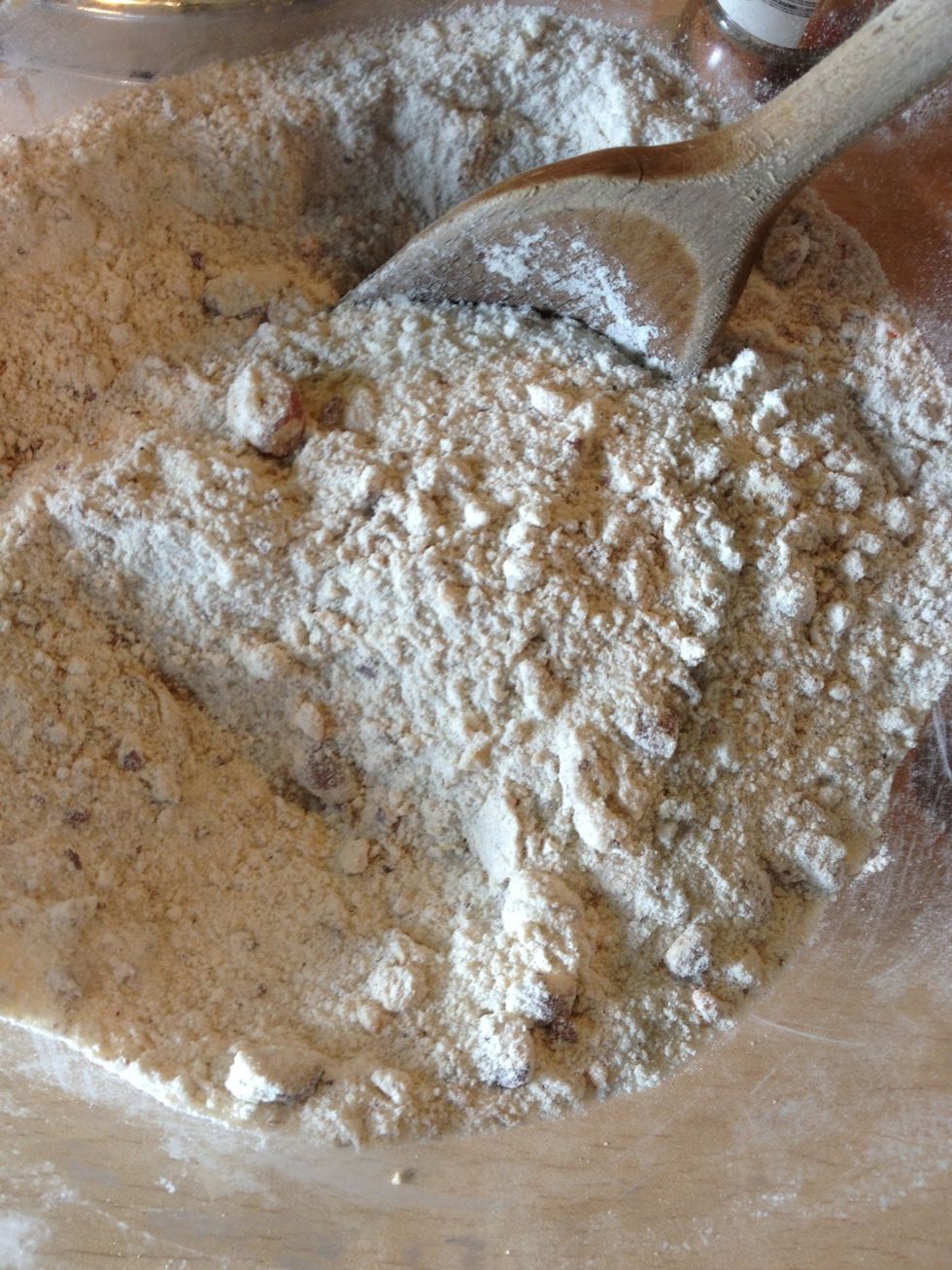 Mix it up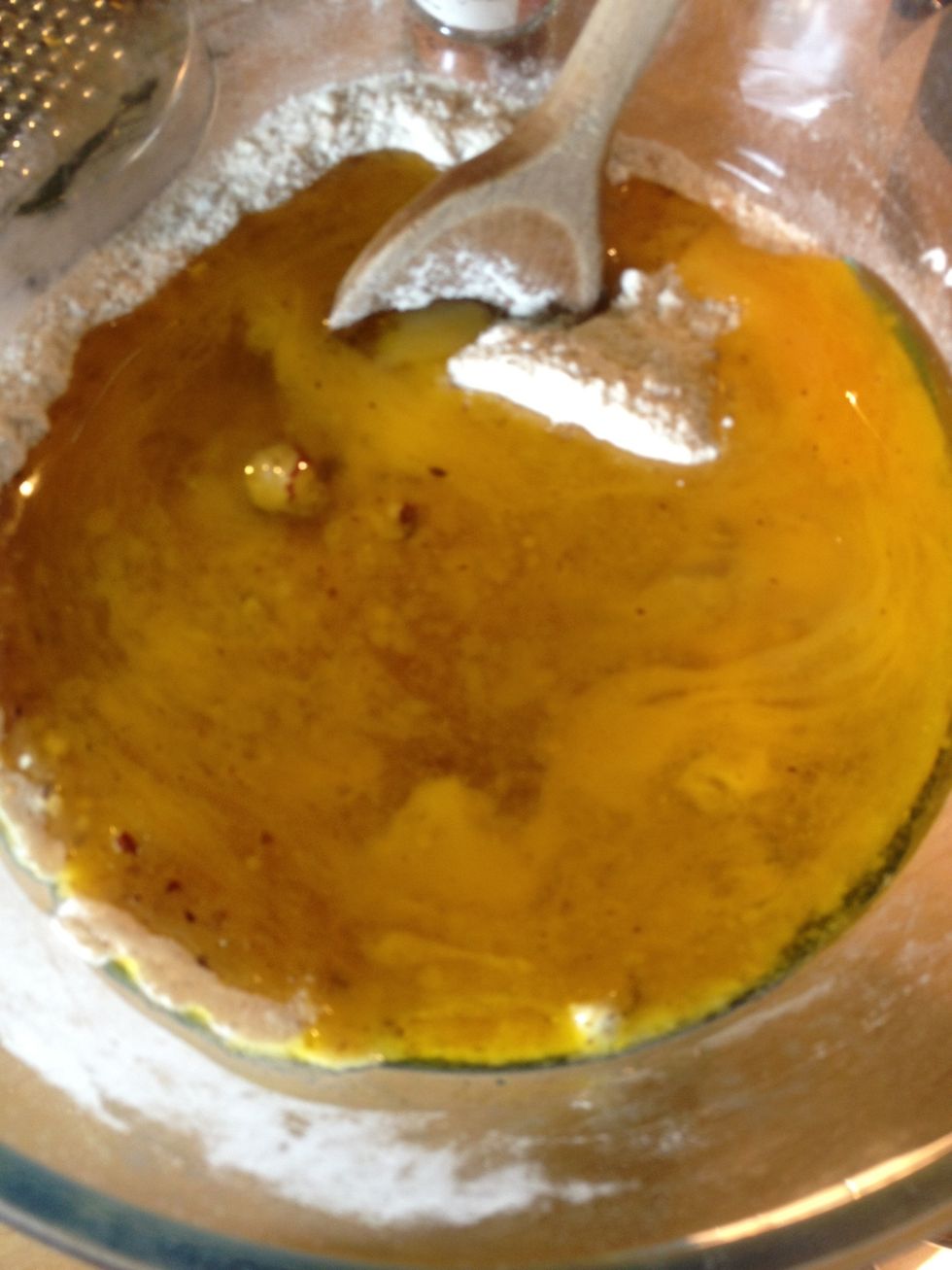 Add beaten eggs and oil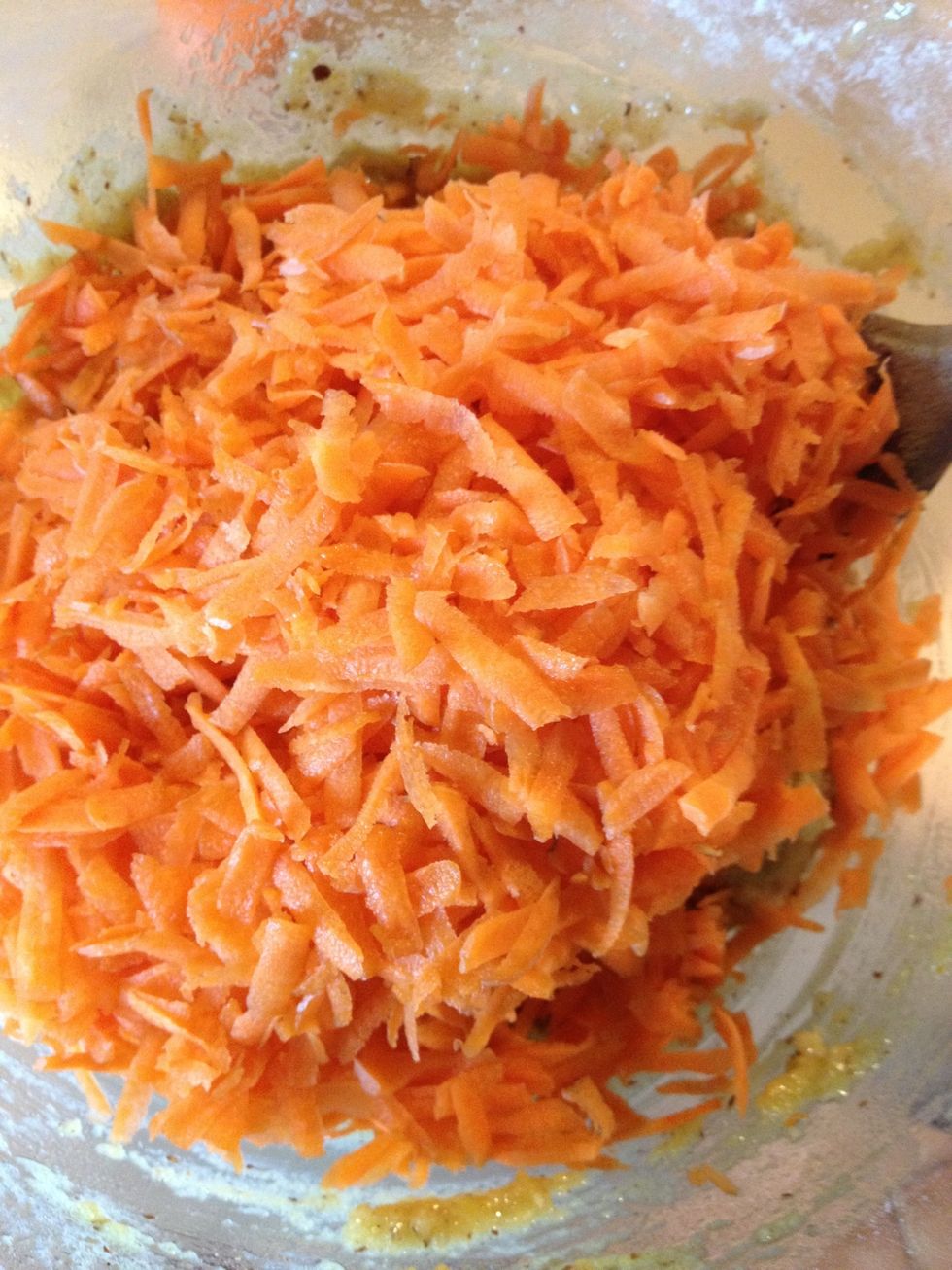 Then the carrots.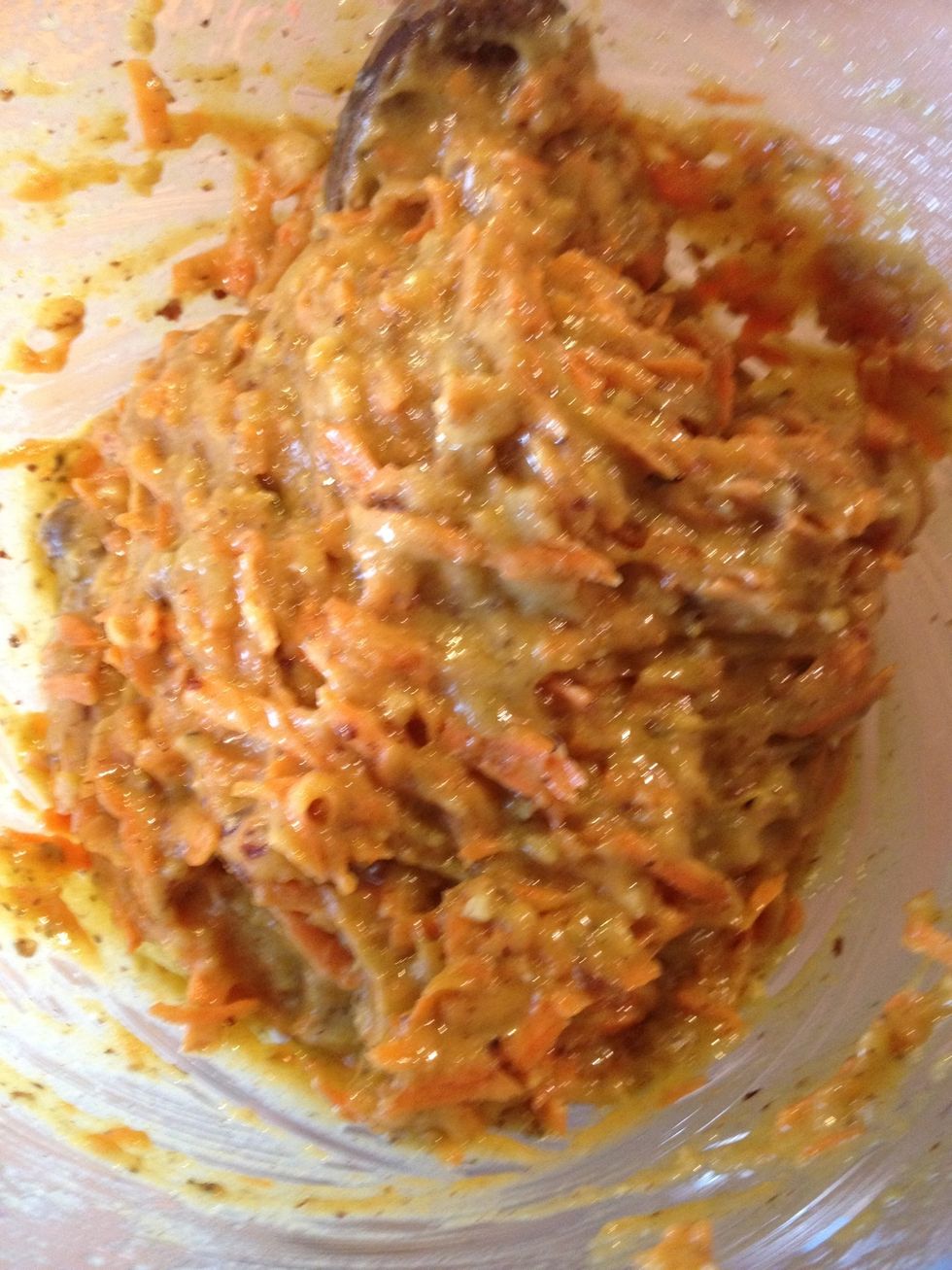 The batter will look like this.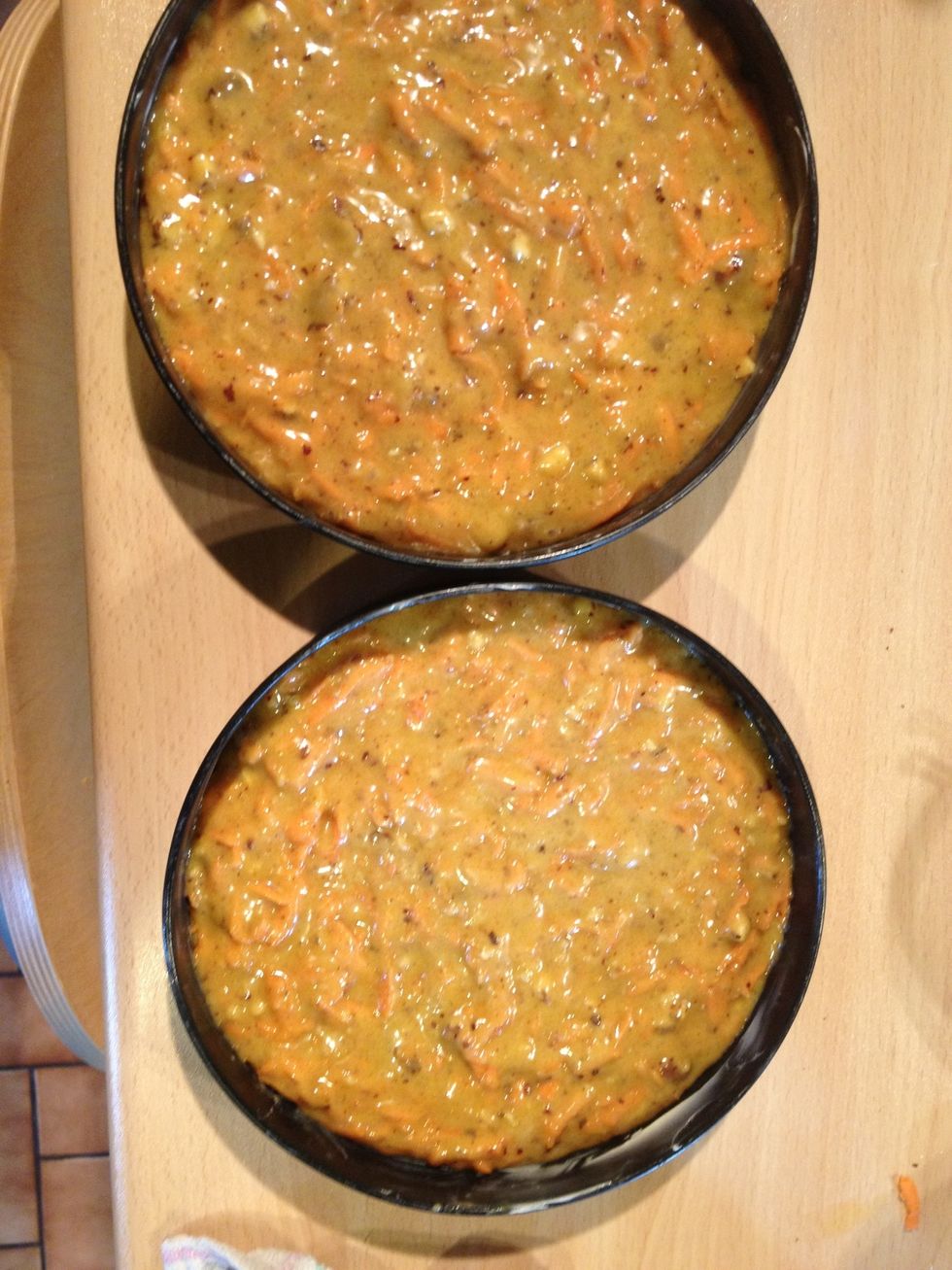 Place in lined tins and bake for 25 minutes at 180C/350F/gas4.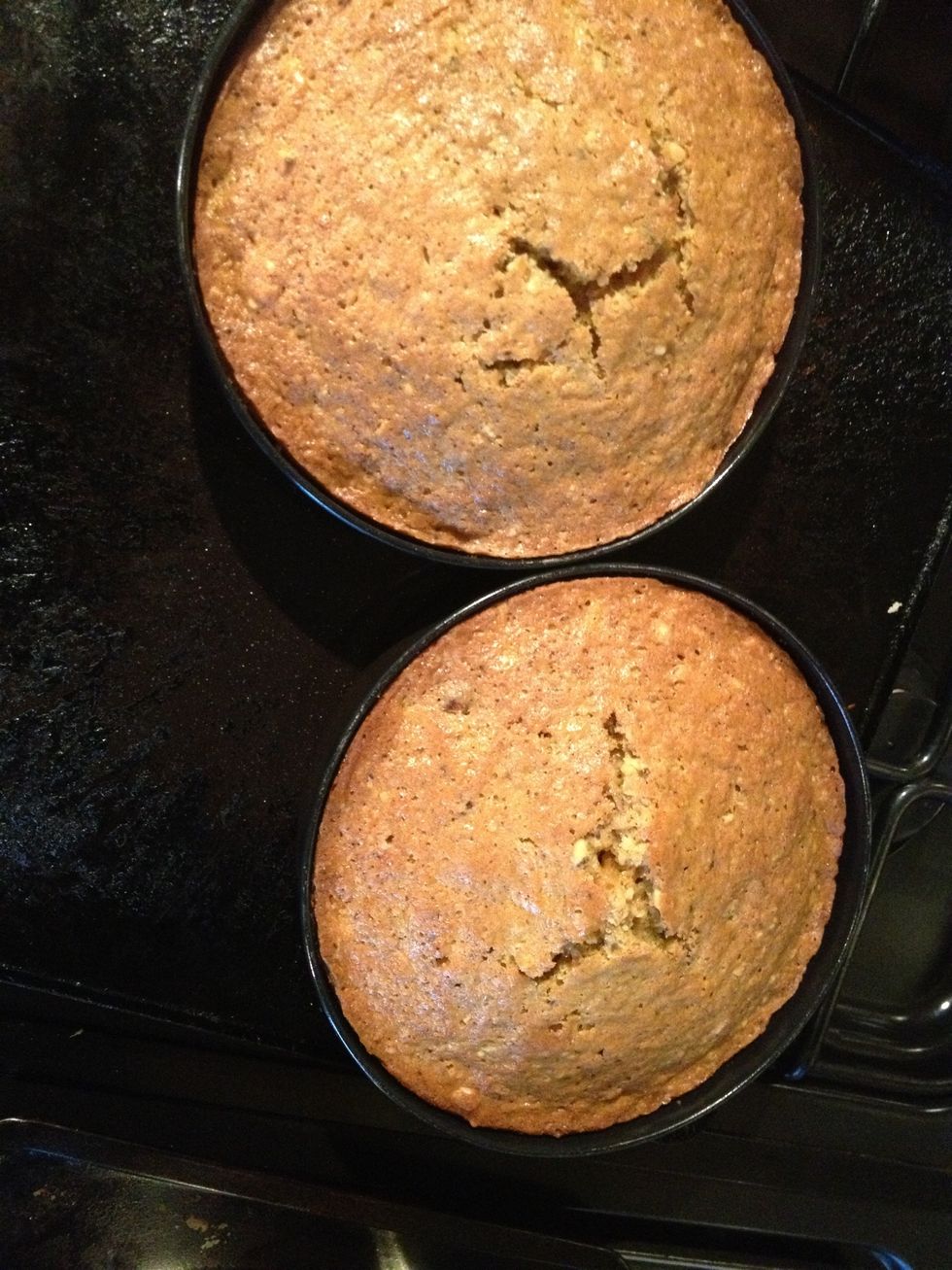 This is what they'll look like. A skewer will pull out clean.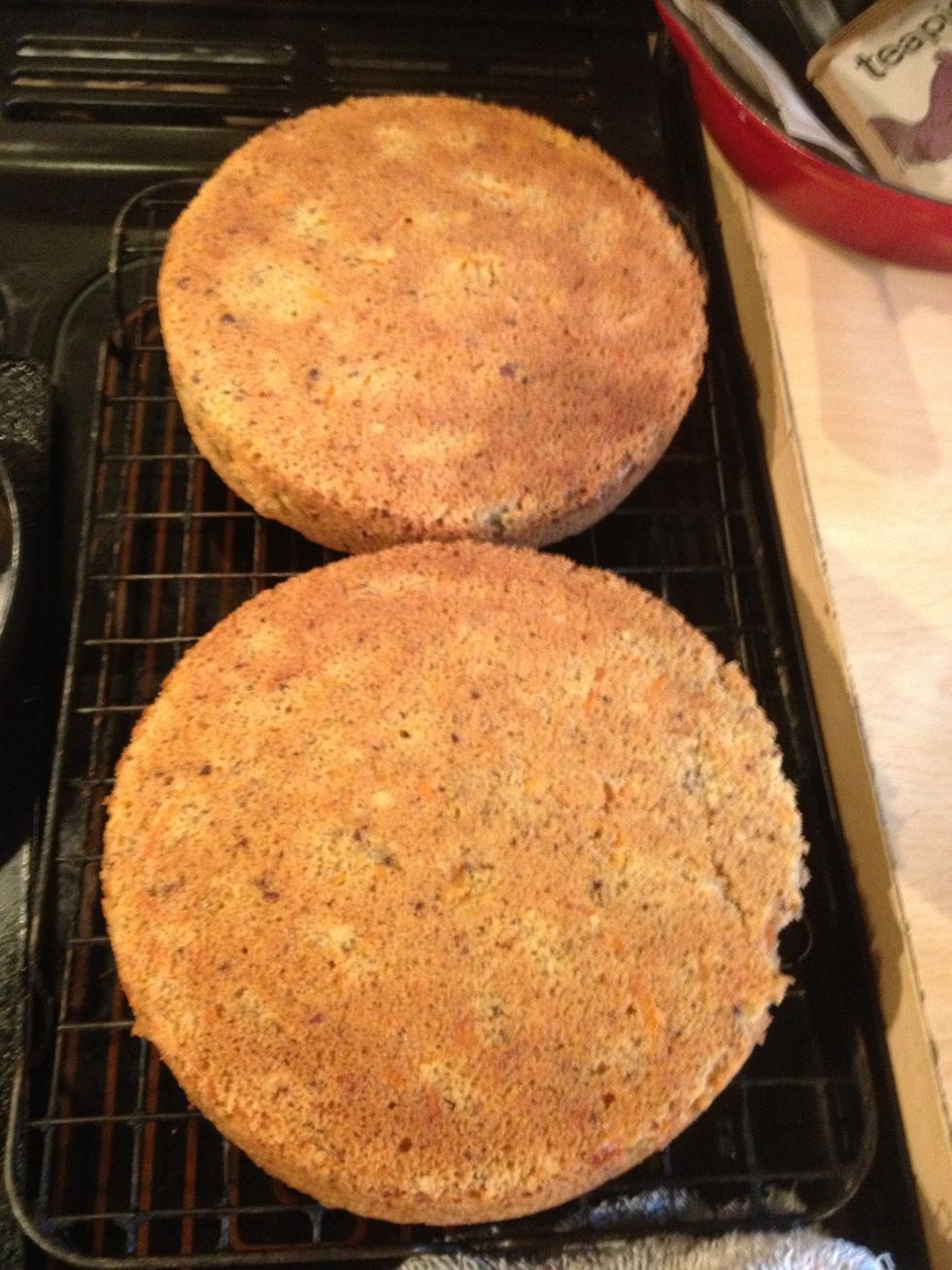 Leave to cool on a cooling rack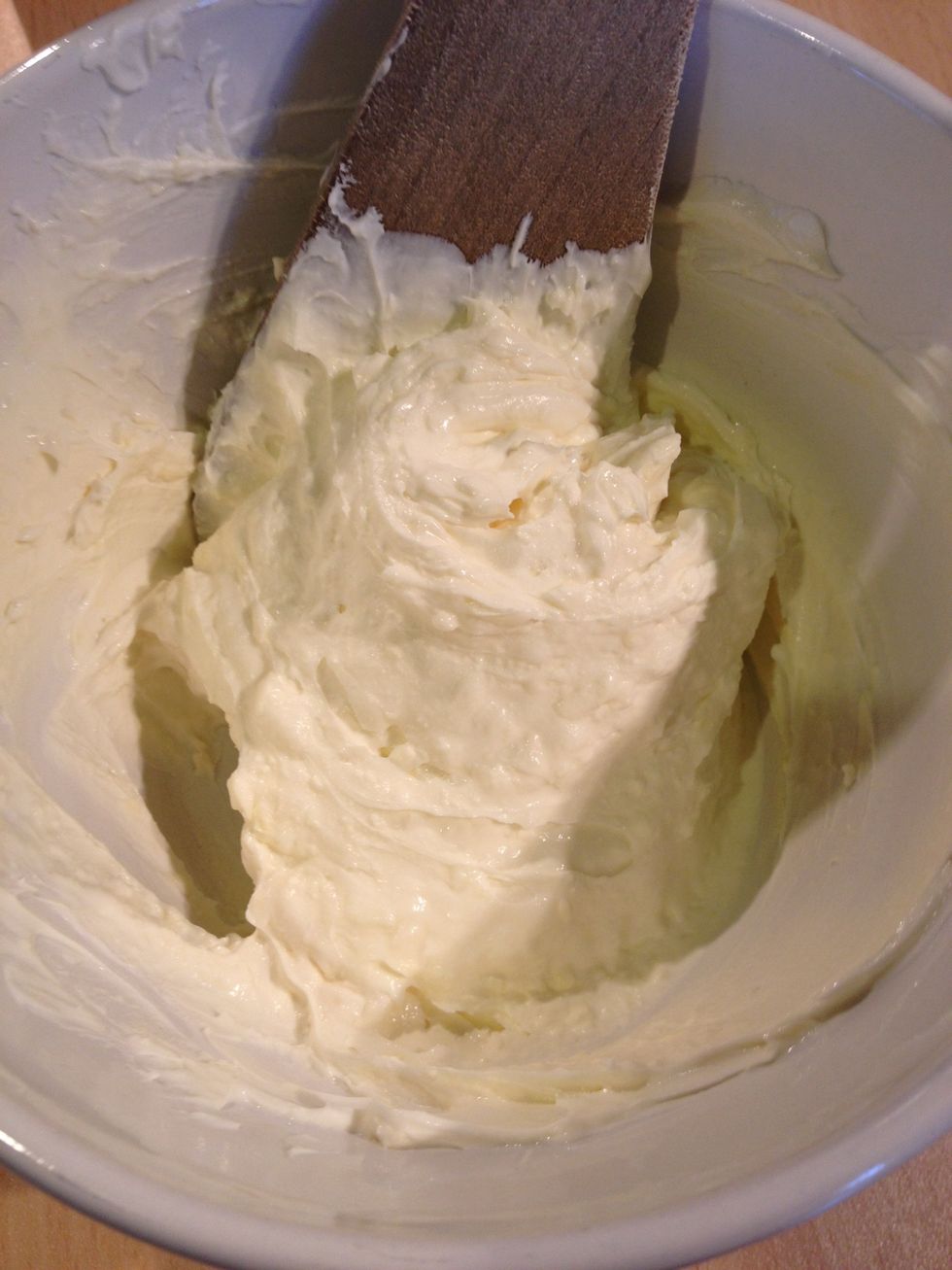 Mix the butter and cream cheese.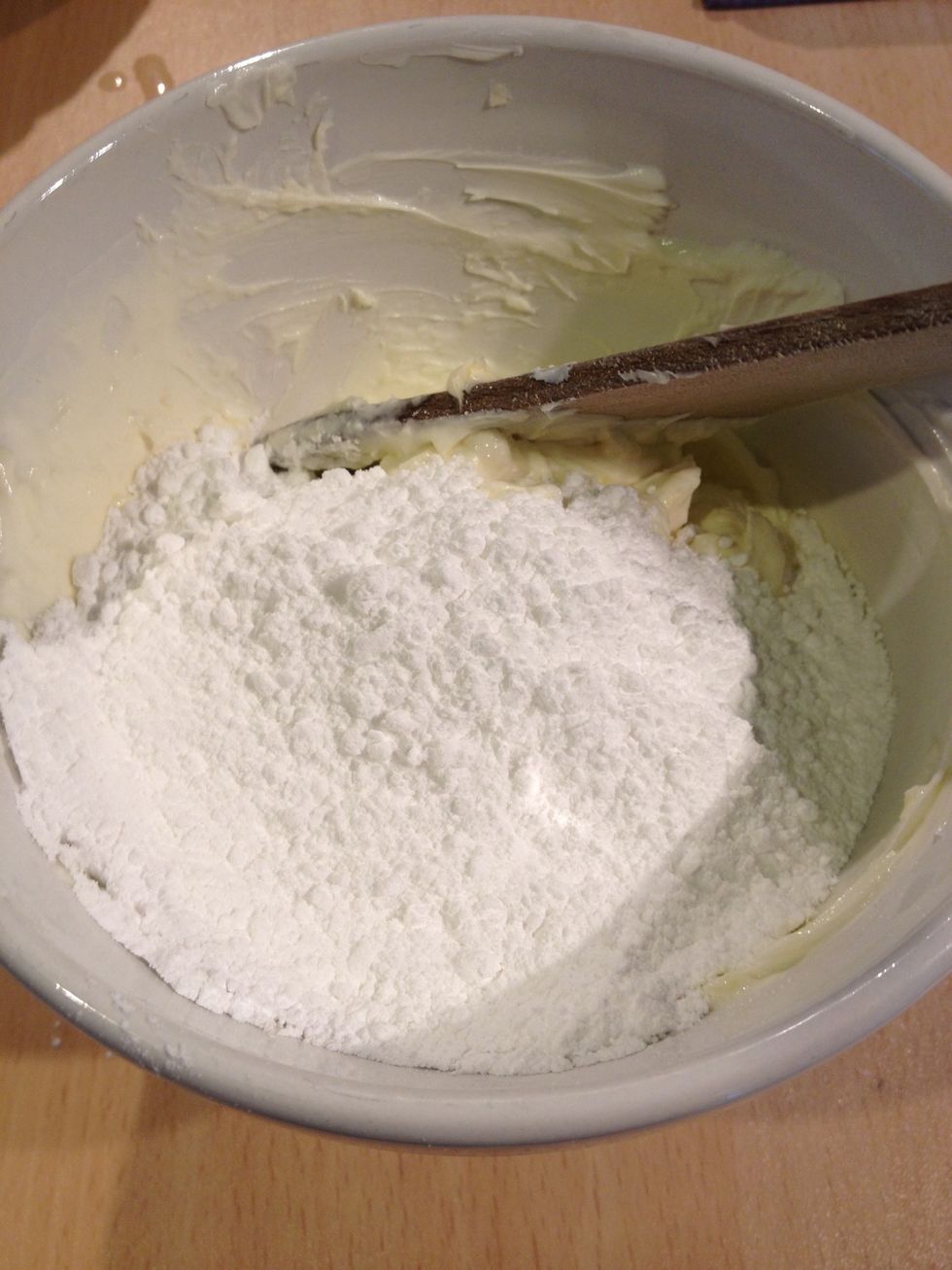 Beat in the icing sugar.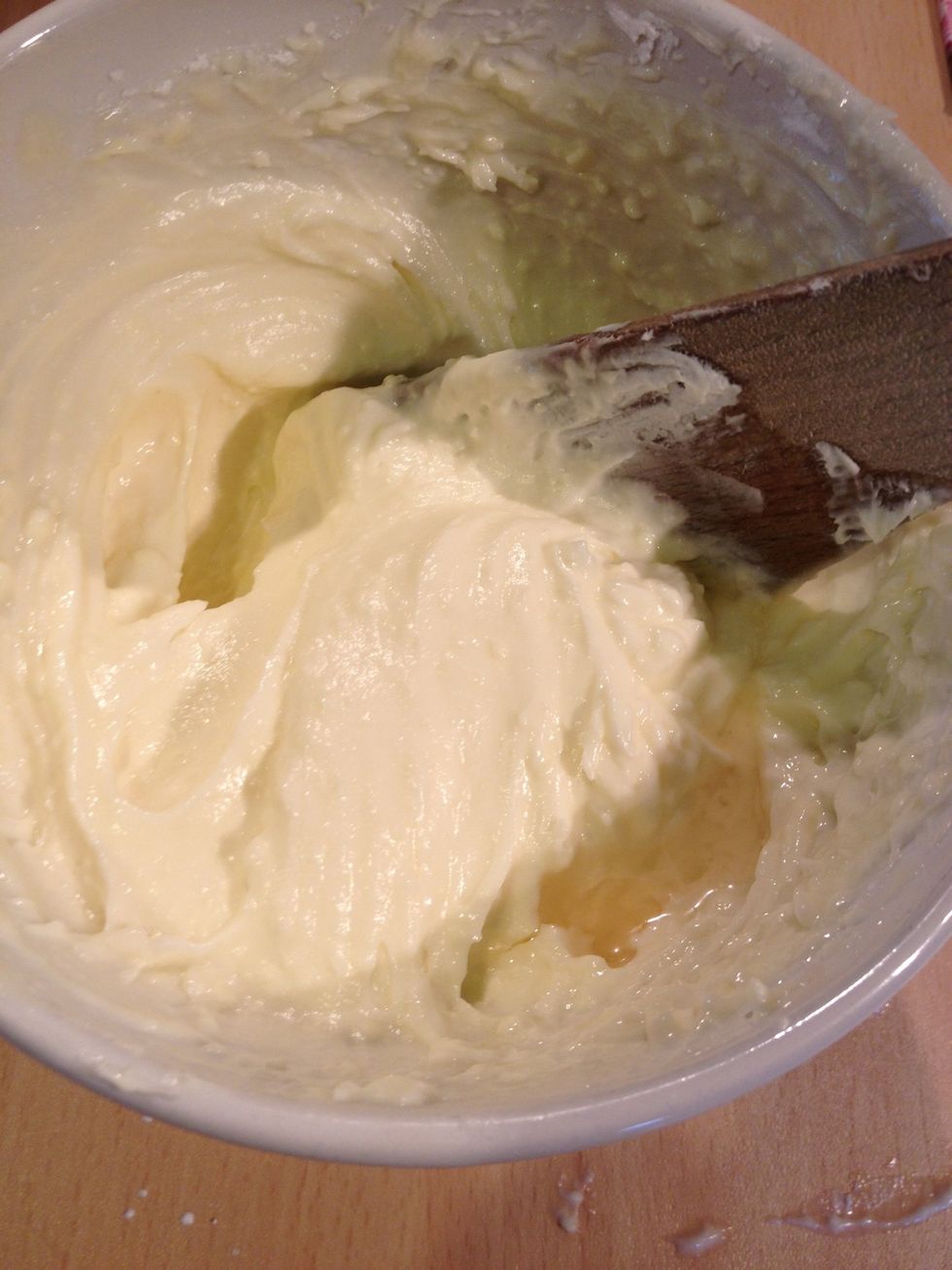 Add vanilla essence.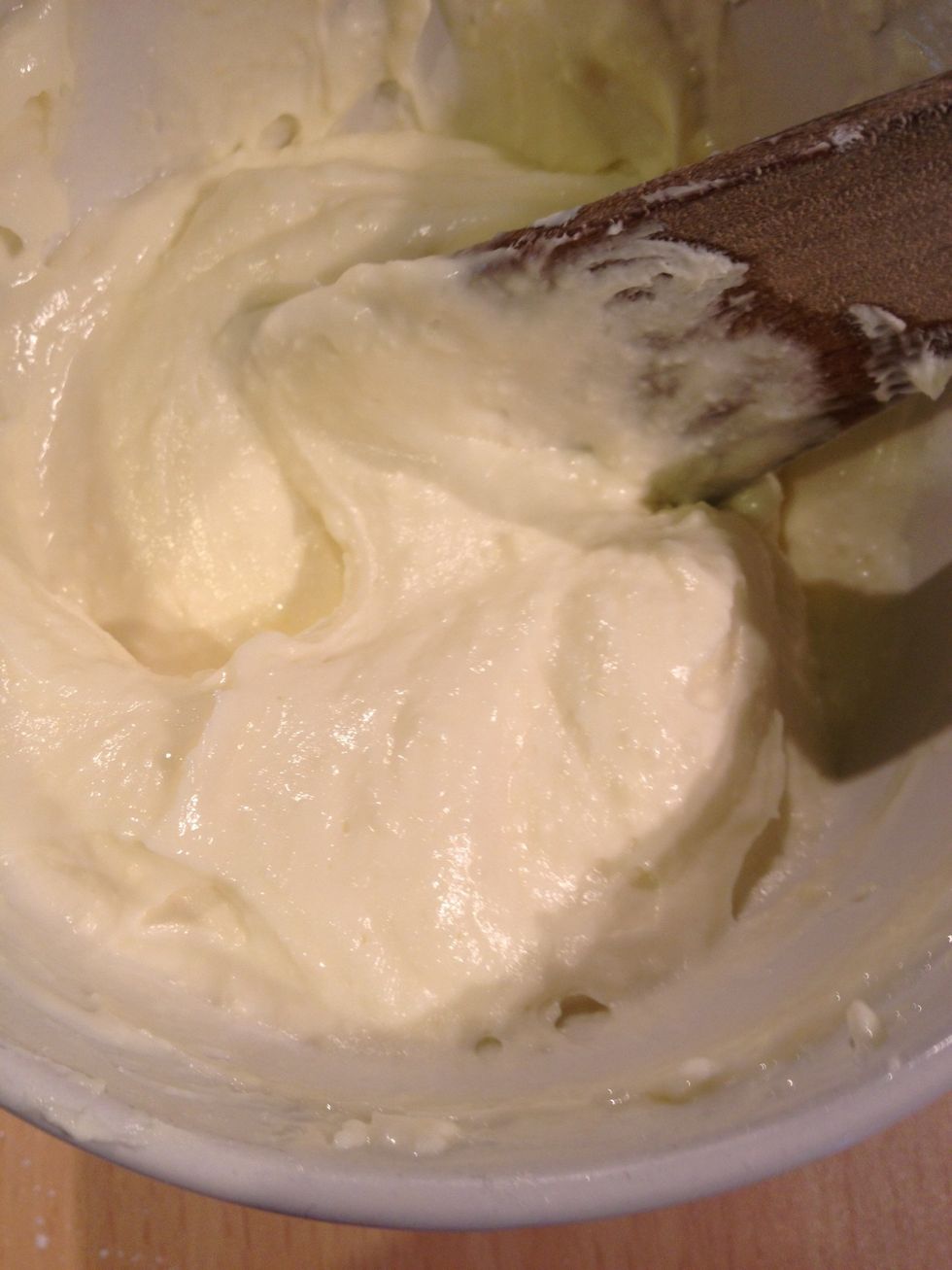 Finished.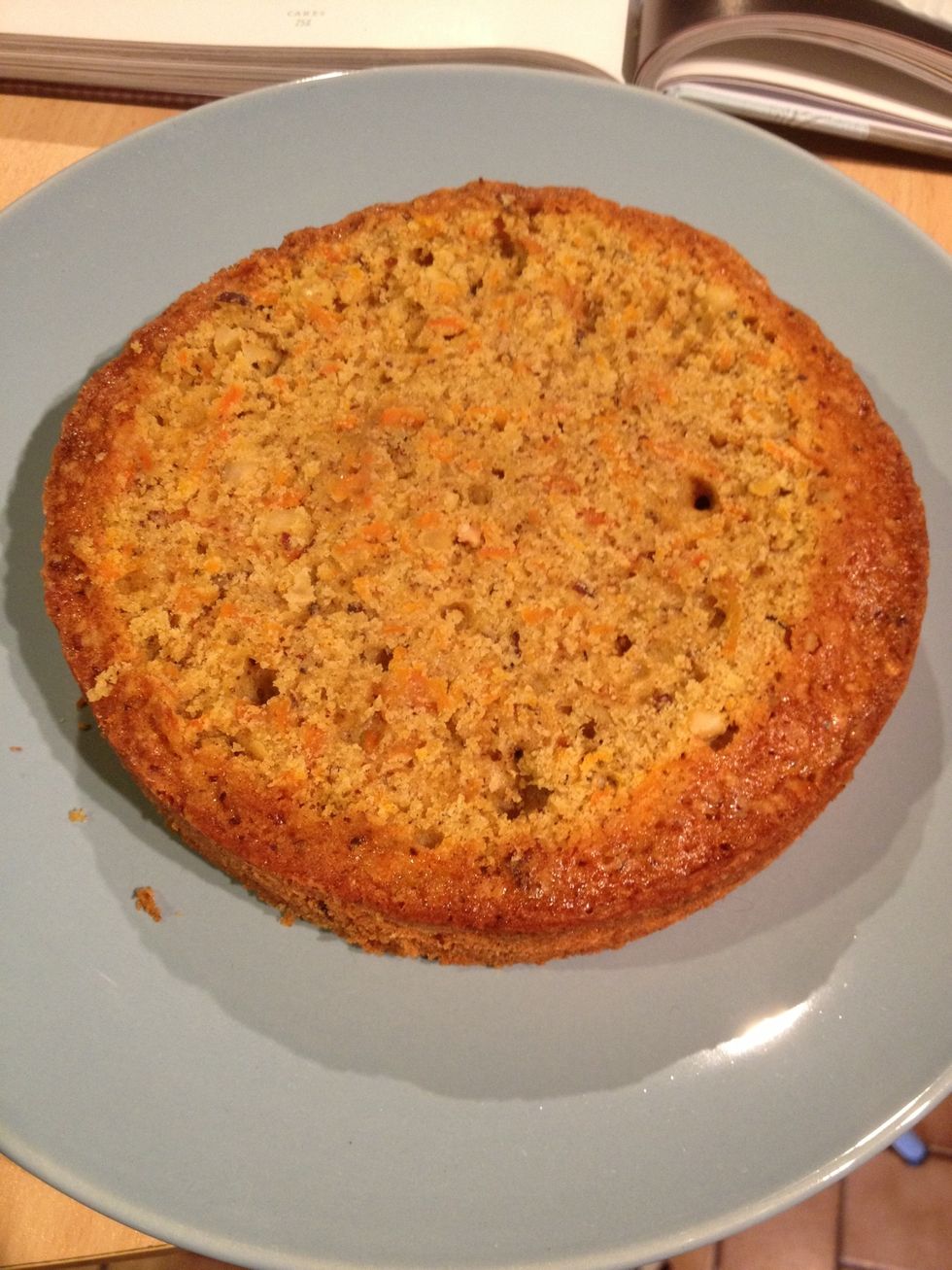 Level off your bottom cake.
Add less than half the cream cheese.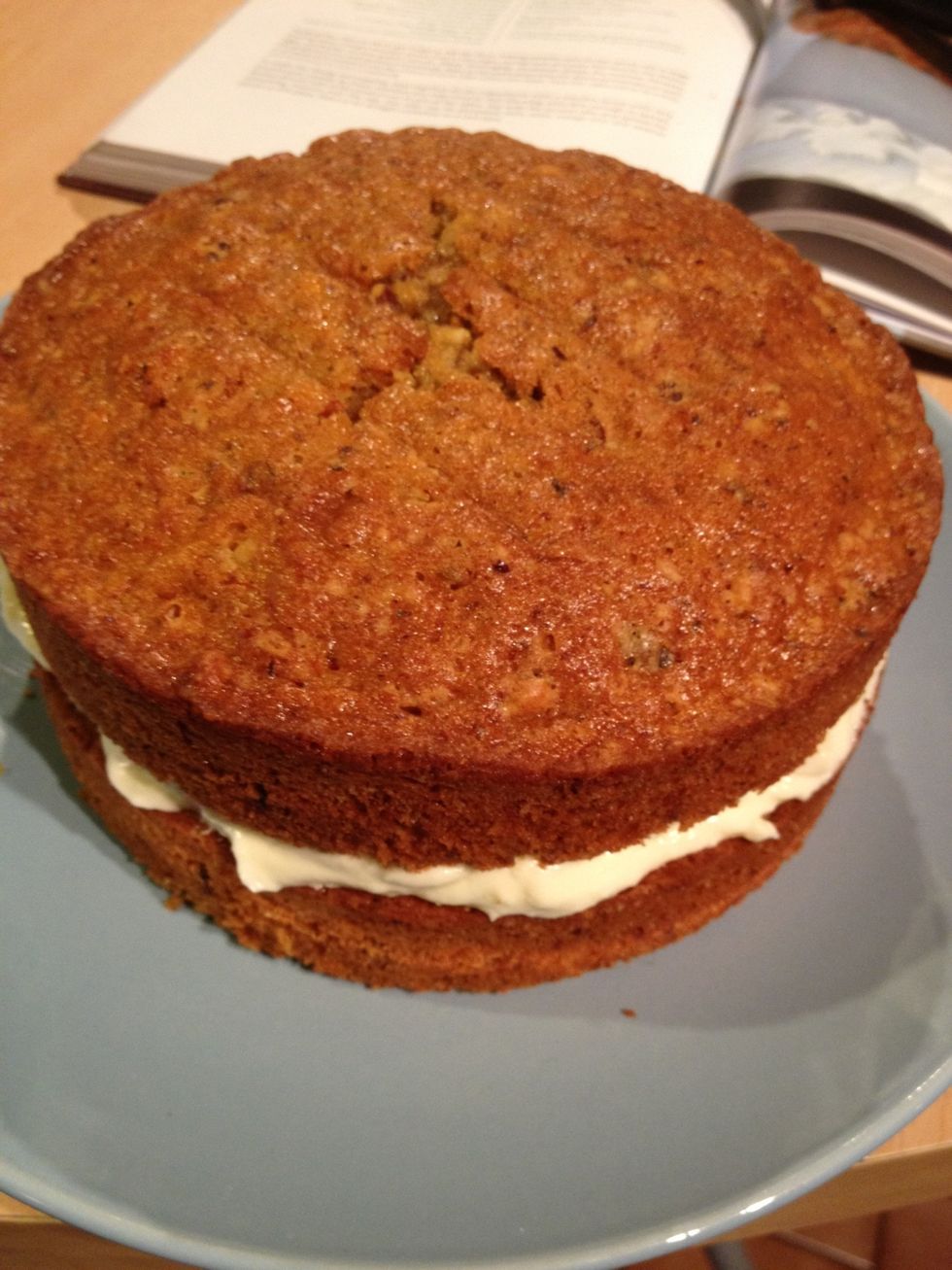 Add the top layer.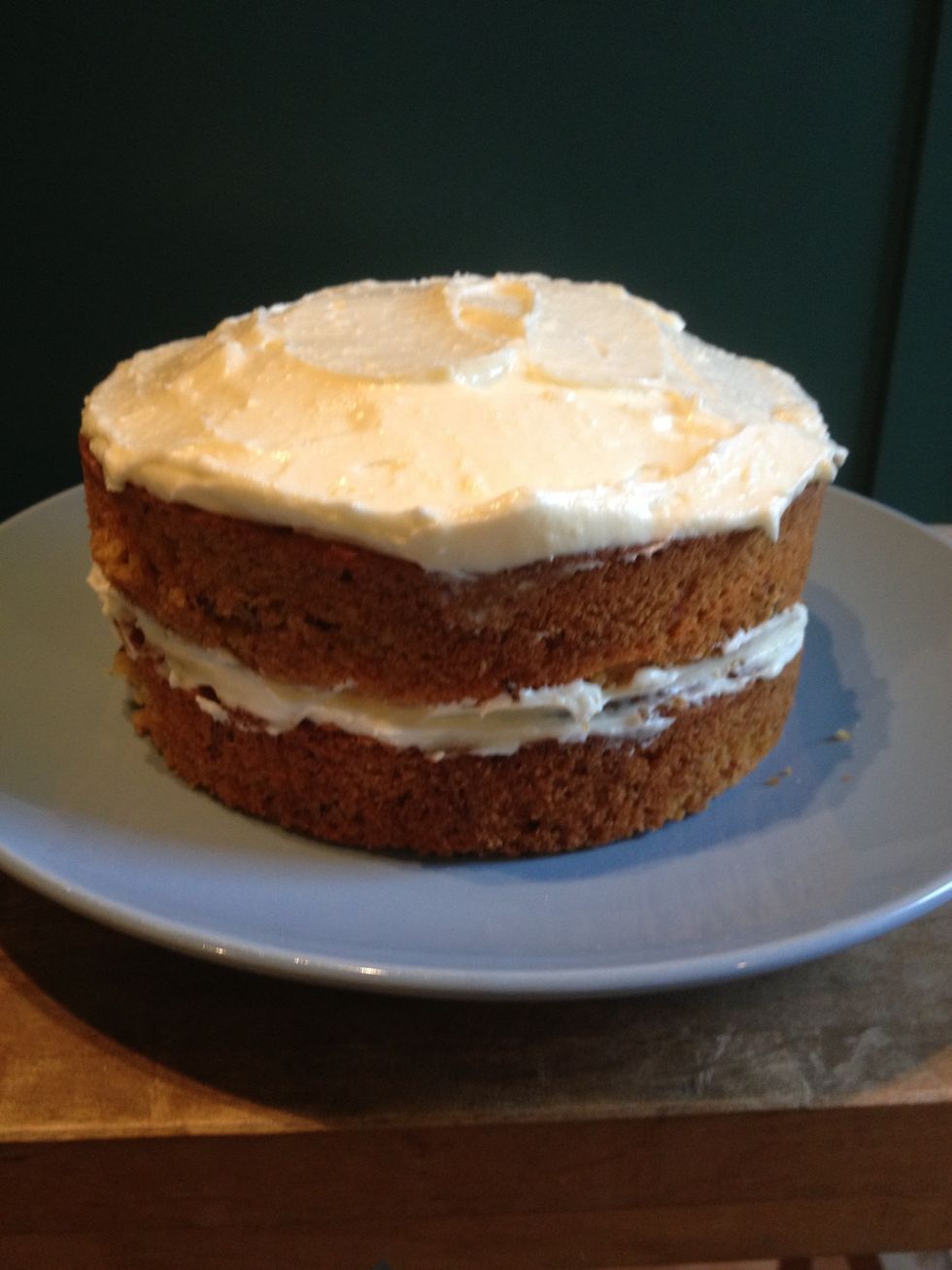 Spoon on the rest of the icing.
Yum finished.
225.0g Self raising flour
1.0tsp Baking powder
1/2tsp Ground cinnamon
1/4tsp Grated nutmeg
1/2tsp Ground mixed spice
1/2tsp Ground ginger
225.0g Soft light brown sugar/muscavado
1/2 Of an Orange (zest)
100.0g Walnut pieces
3.0 Eggs (beaten)
150.0ml Sunflower oil
3.0ml Grated carrots
Topping
200.0g Cream cheese
50.0g Unsalted butter
150.0g Icing sugar
1.0tsp Vanilla extract