First add the yeast, salt, baking powder and mixed gently together with hand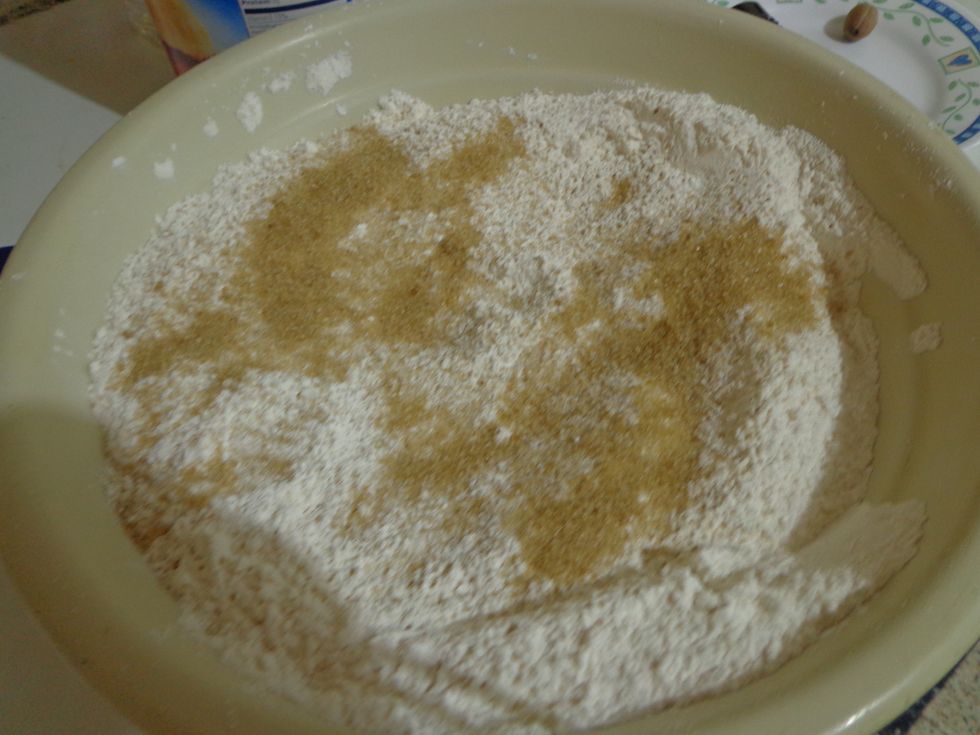 then add the sugar, oil and mixed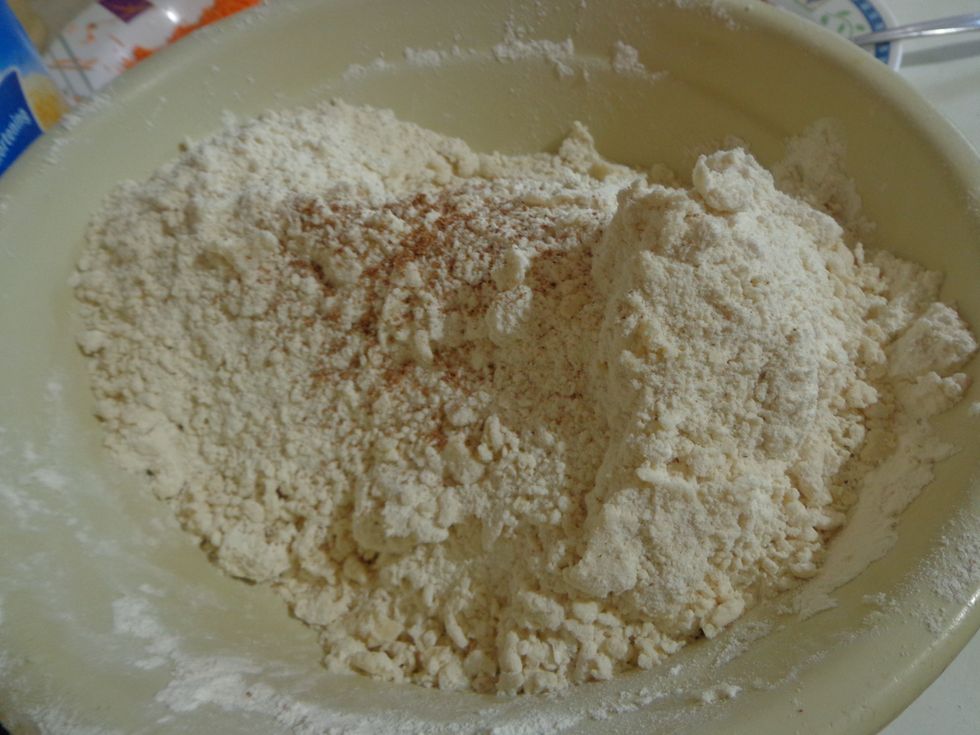 after add the shortening, nutmeg and mixed thoroughly with hand.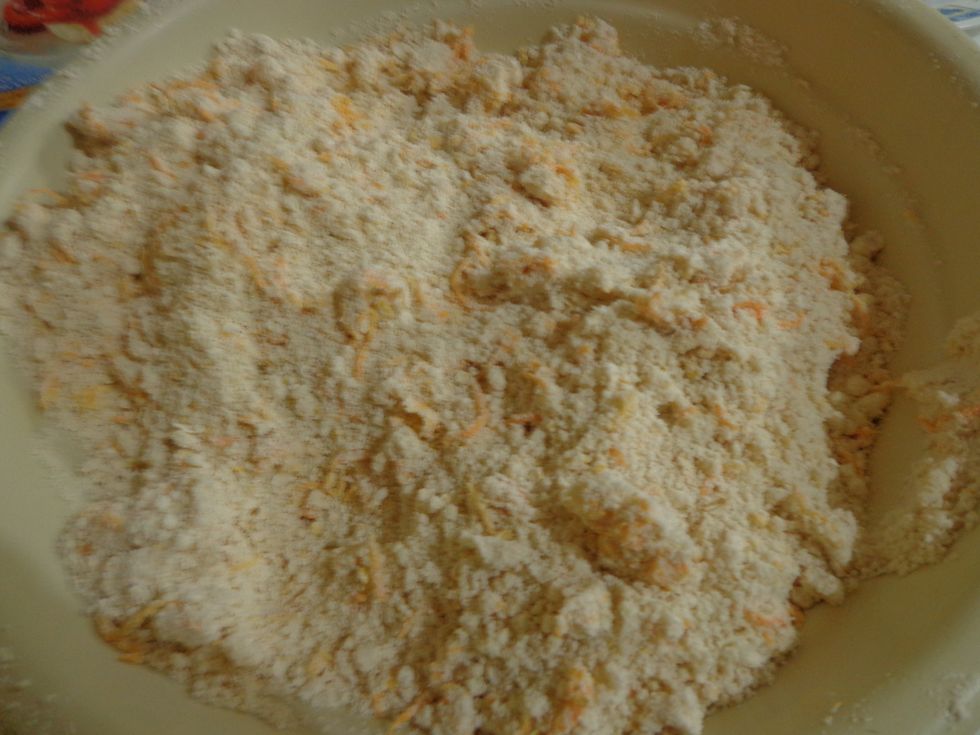 add in the carrots and oats. remember rub everything with both hands to get it grainy rather than get lumbs
gradually add the water in small quantities and mixed with hand gently.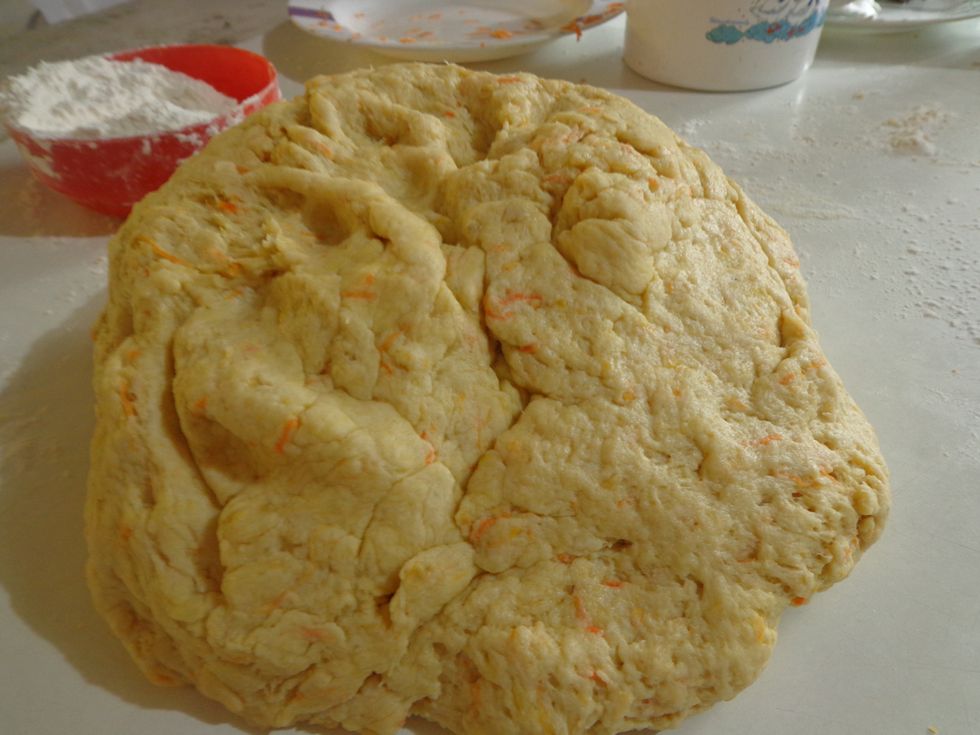 Continue to knead the flour until it makes a dough.Leave to raise for over 30 mins. about an hour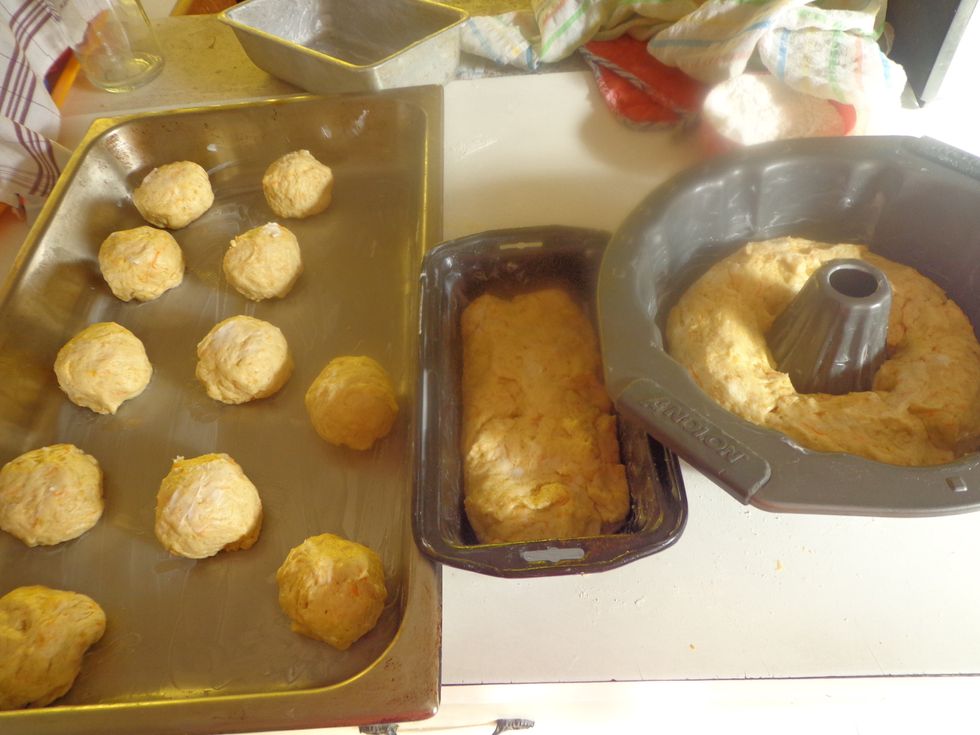 roll in ball to make hops(left) Roll the dough as a long like a log and place to suite the pan (middle and right). Bake 350 degrees for an hour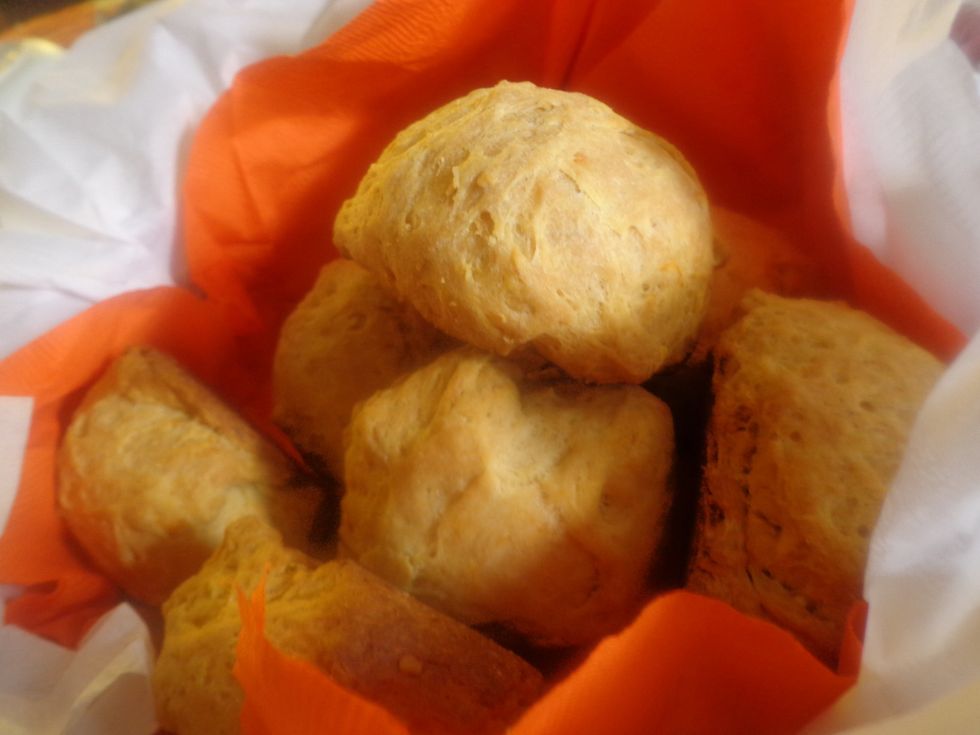 This is the final product of the carrot hops bread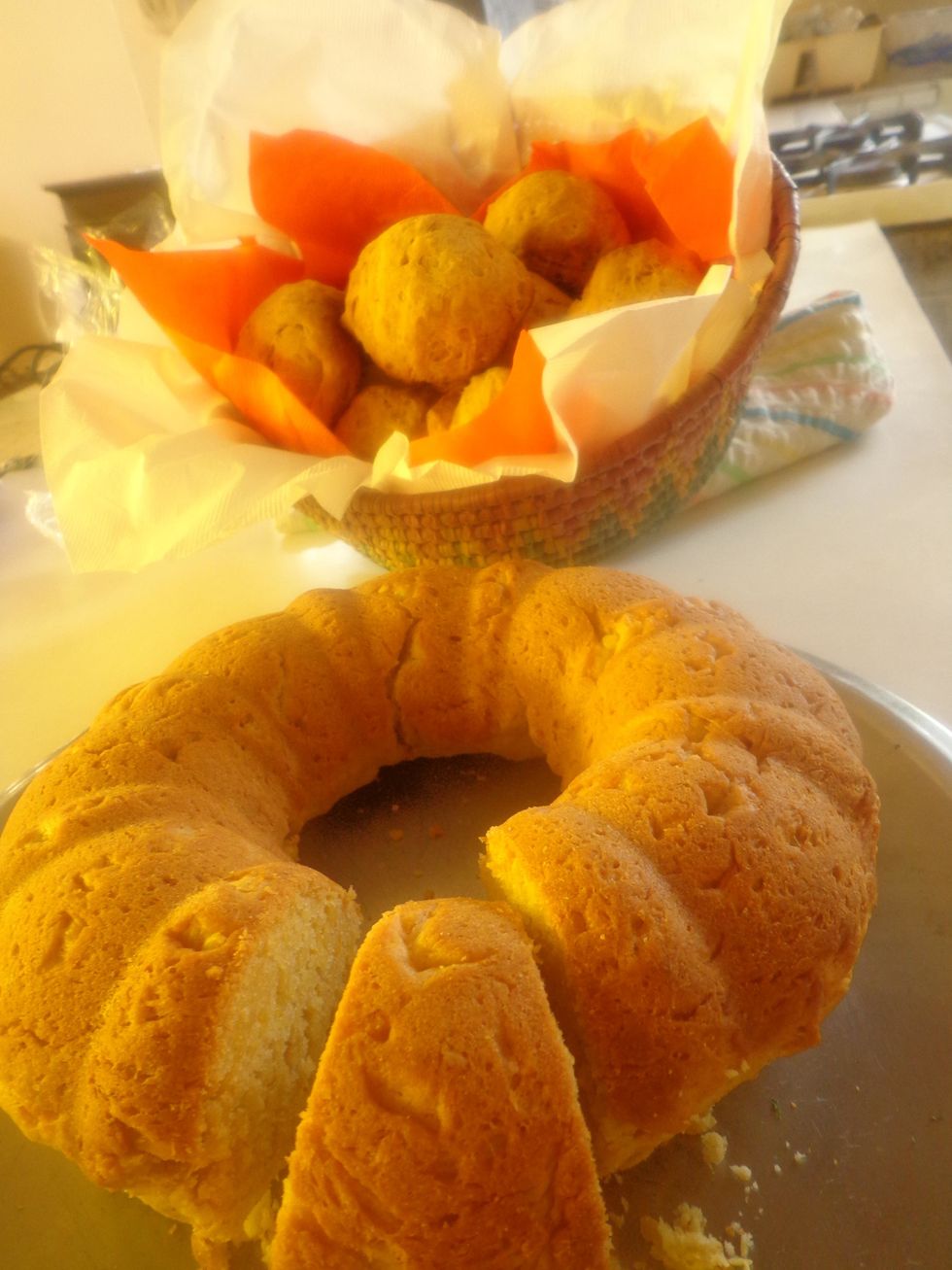 this is the final product of bread which I use the baking dish normally use to bake cake. I just turn it up side down so the design of the pan printed will show. Enjoy!!!:)
You can be creative and add a side dish in the middle when serving. I make tuna fish. This is creative!!!!! Take a slice and paste the tuna on the carrot bread.
5.0c Flour
1.0Tbsp Baking powder
1.0Tbsp Yeast
1/4tsp Sugar
2.0 medium size spoon of Shortening
1/4tsp Salt
1.0Tbsp Oil
1.0 Medium size Carrots grated
1/2c oats
1.0 approx. 2 cup of water
Marisol Cooking
Cooking has always been a passion for me. I creating this page for people to never be afraid to express themselves and engage them to different meals.