Start with 5-7 medium to large carrots. Clean and peel if you like. Homegrown or organic can just get a good wash.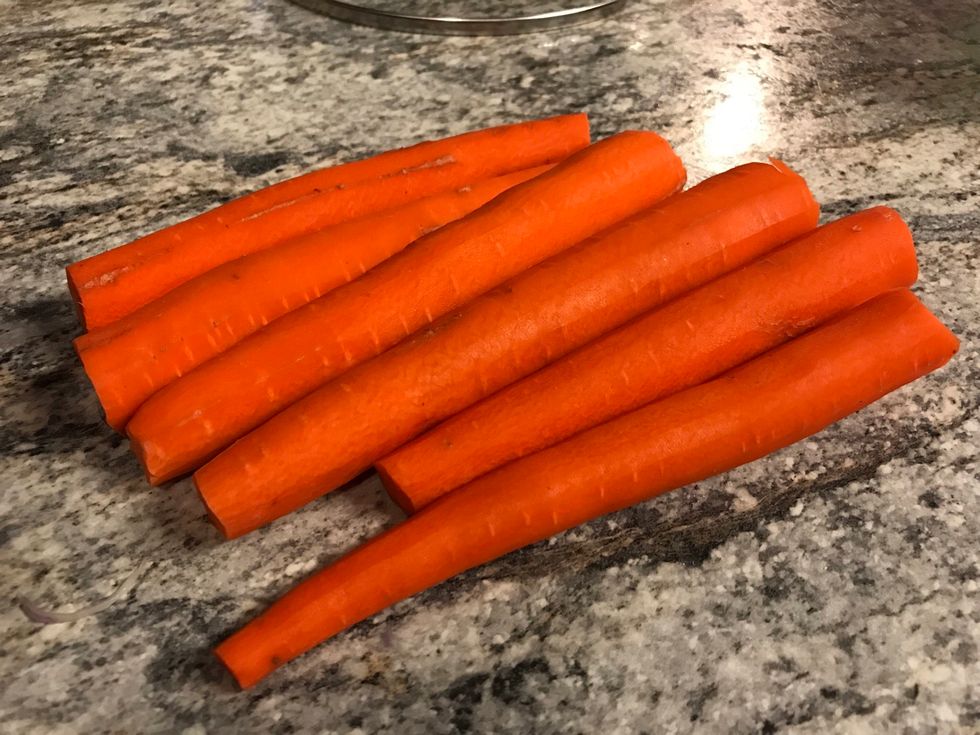 Couple of choices that relate to texture. You can finely chop (not to a mushy consistency). You can grate or use the peeler (see next photo).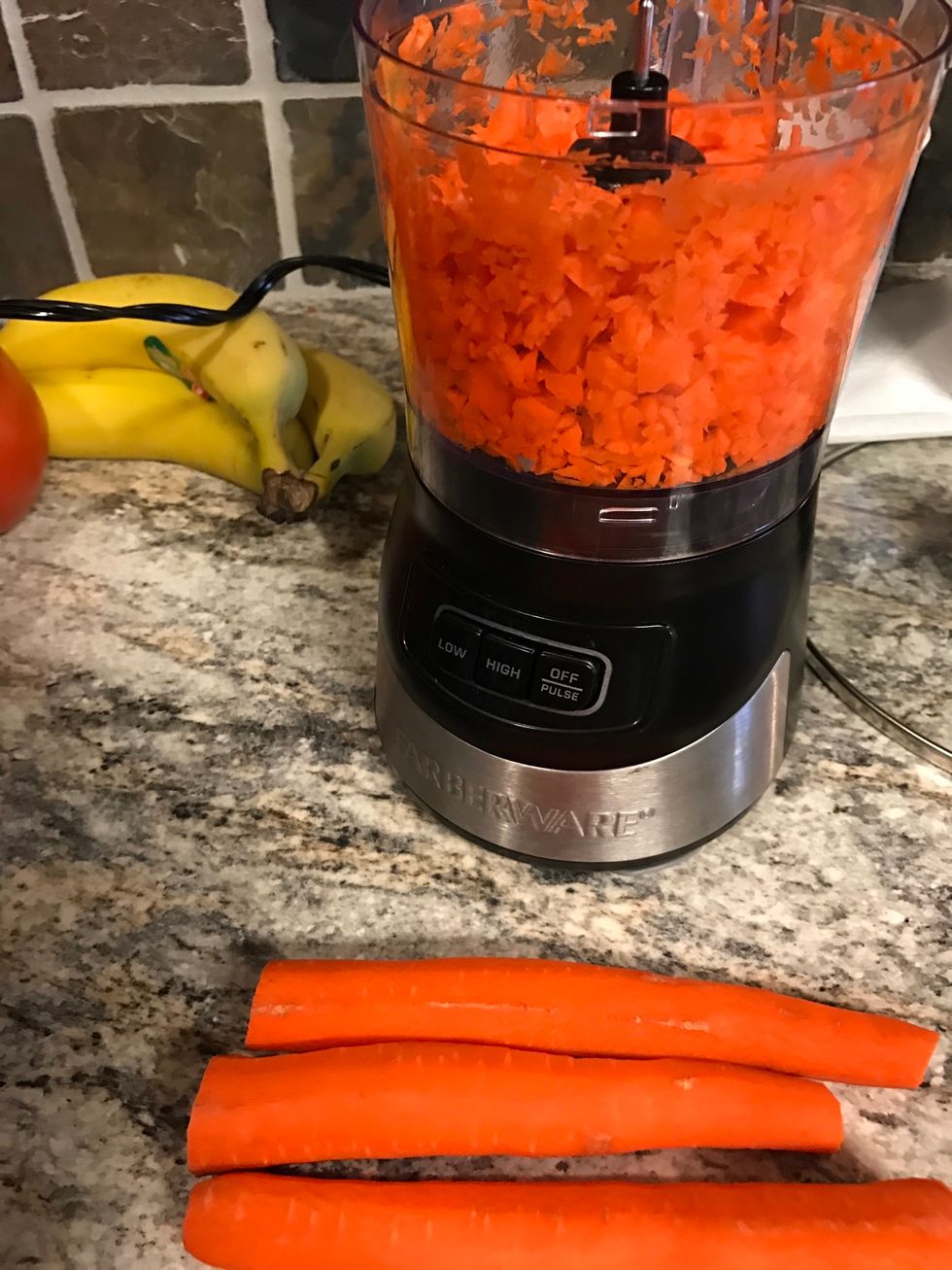 Peeled version and my personal favorite. Just use the peeler to create slivers of carrot.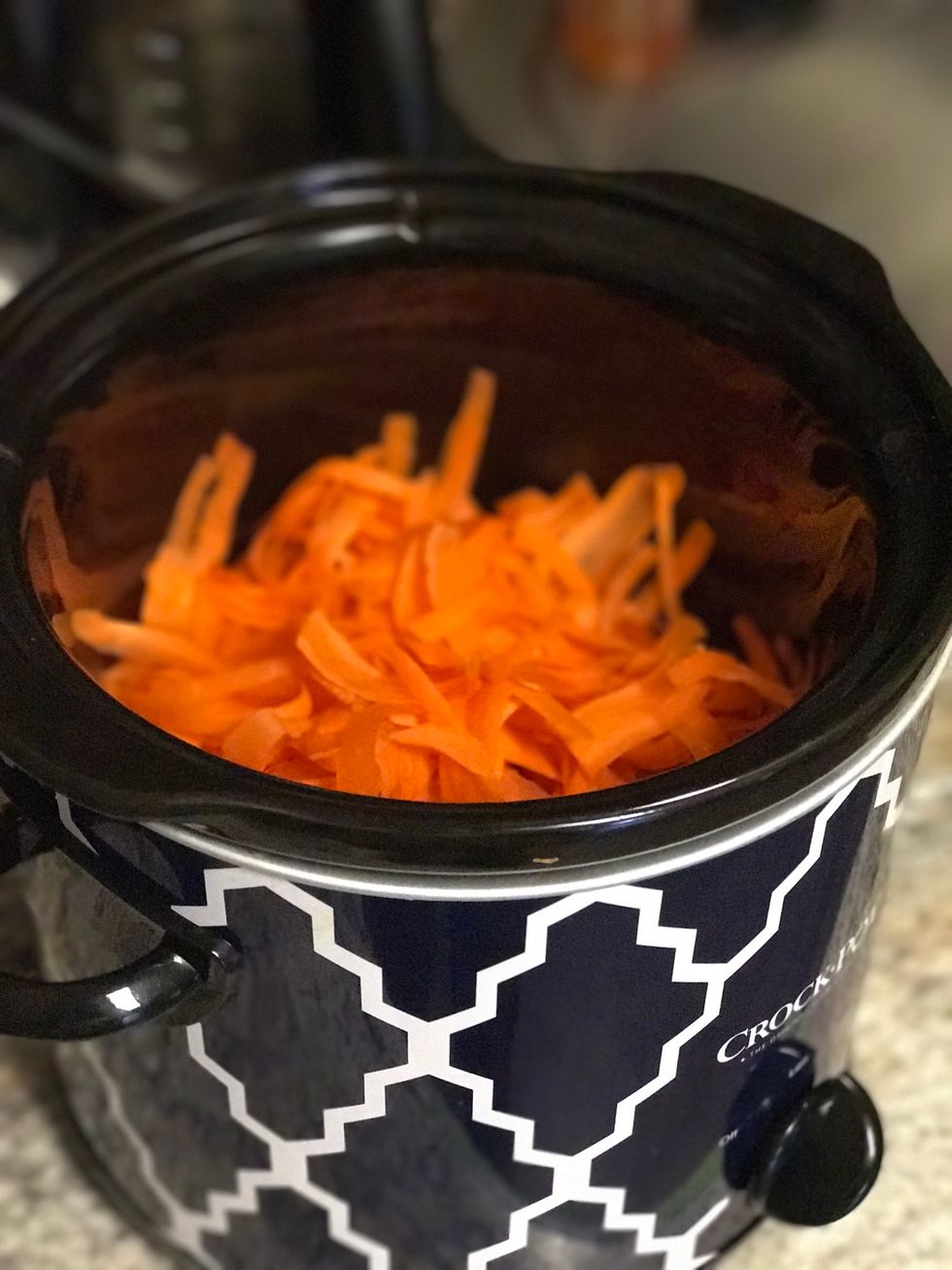 Any onion you like will work. Slice it and keep it in slices or rings if you like onion. If you are not a lover, chop it finer and use less.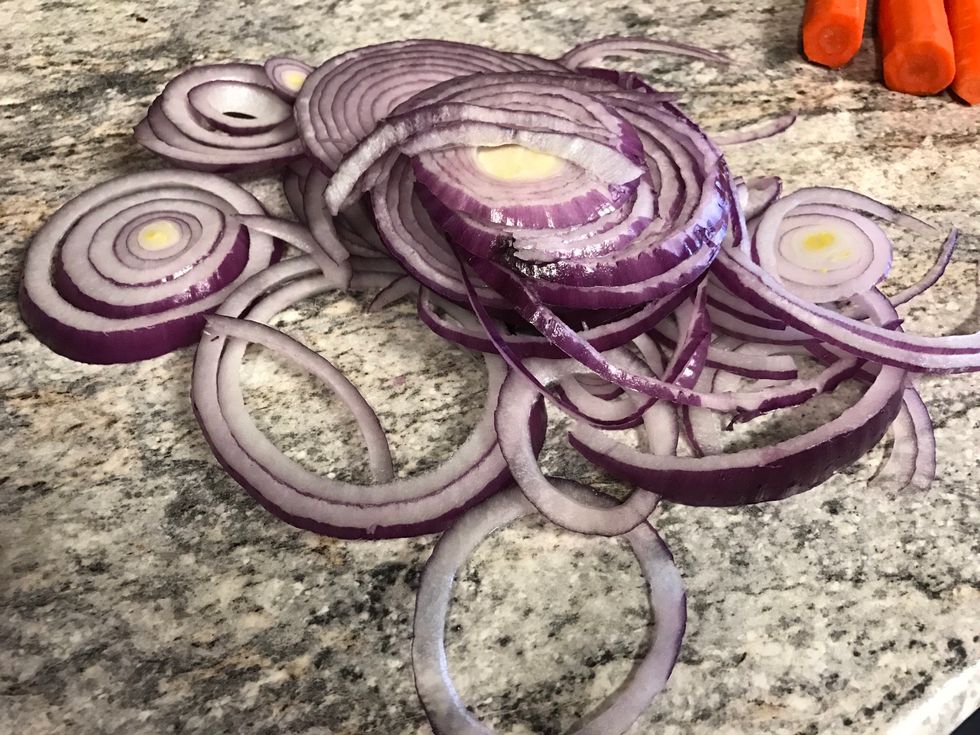 Sometimes I add multiple types of onion. Green & red/purple here.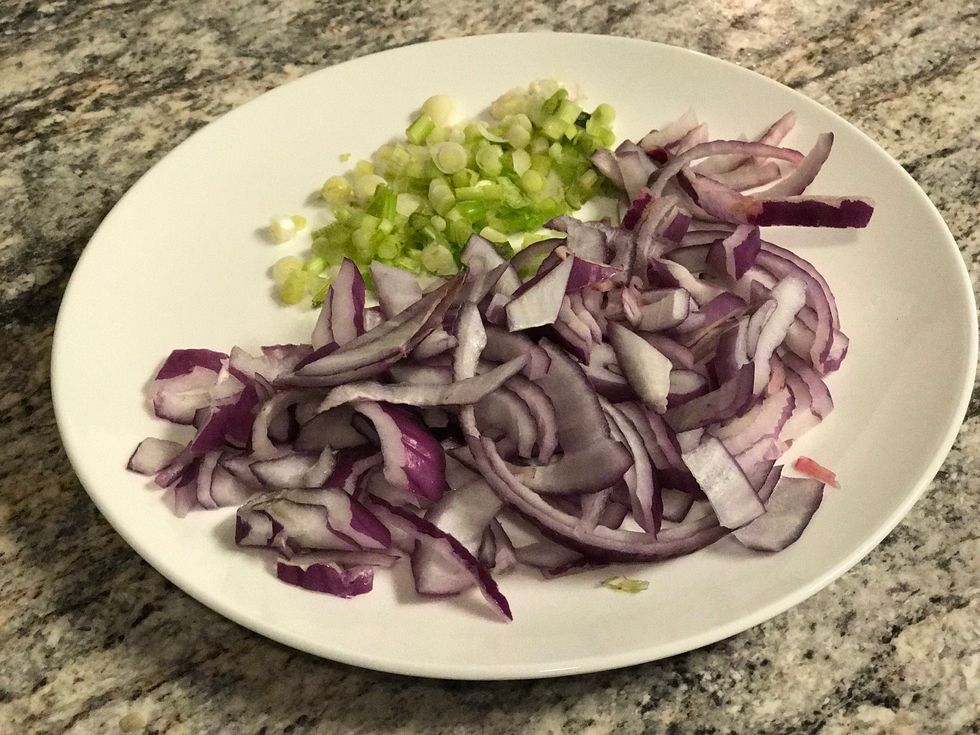 Into the crockpot. This can also be sautéed or baked.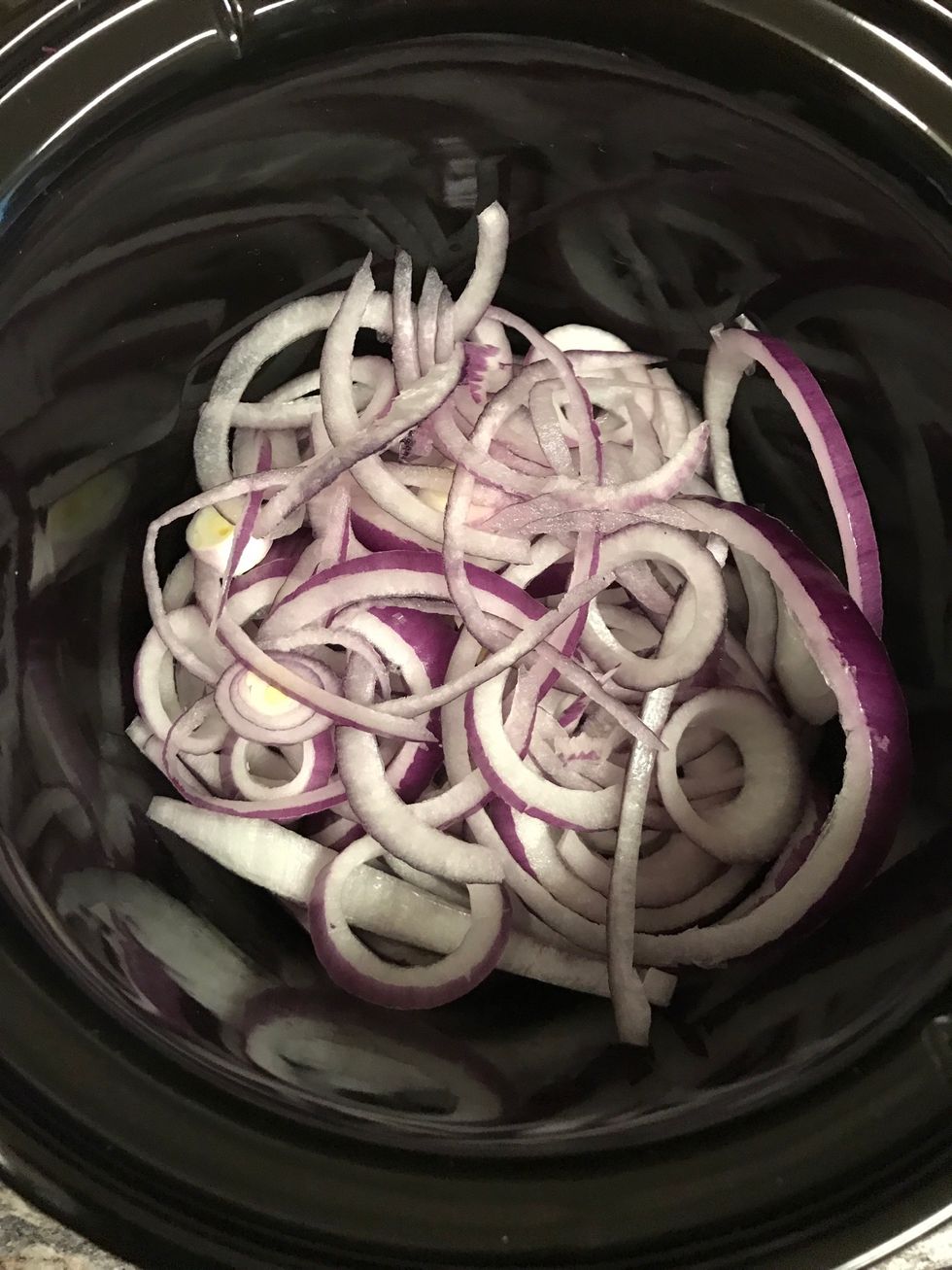 Apple cider vinegar, tomato sauce, olive oil, coconut sugar and minced garlic get added to a bowl. Stir well.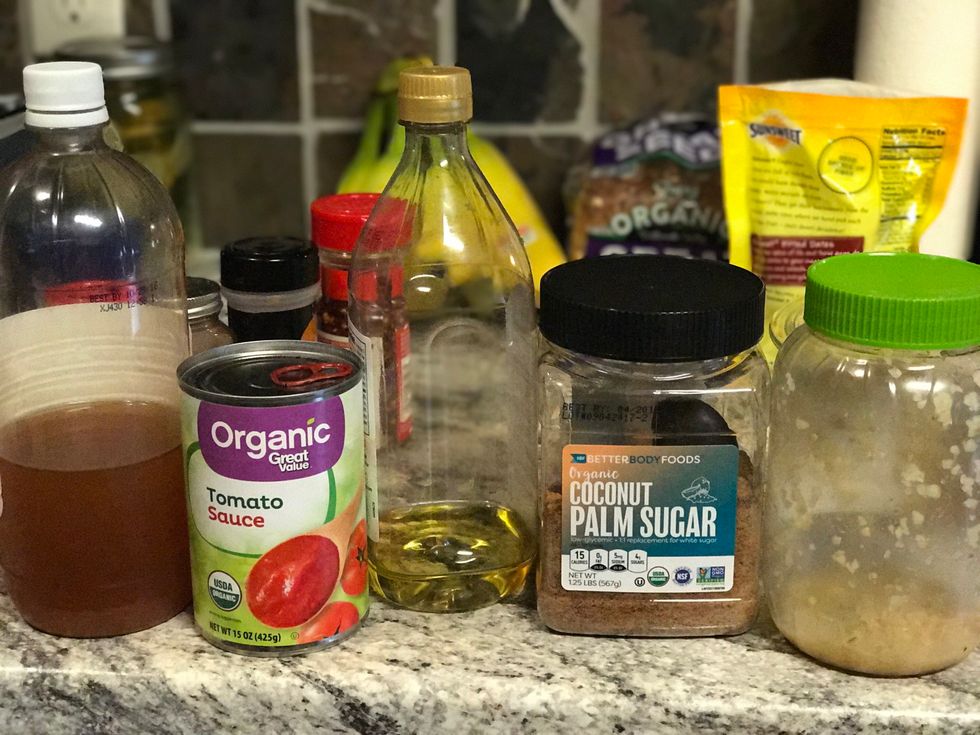 Mix in pepper, salt, cumin, paprika, onion powder and crushed red pepper flakes. Again you can customize. Add a level of heat that suits you.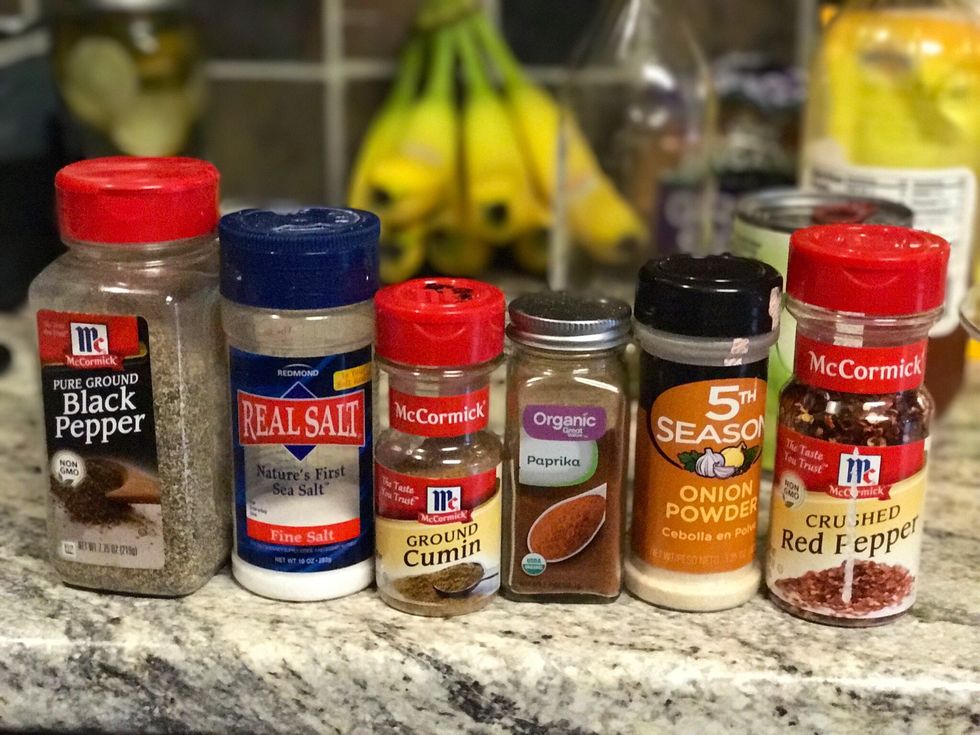 Squeeze in the juice of a lime and stir well.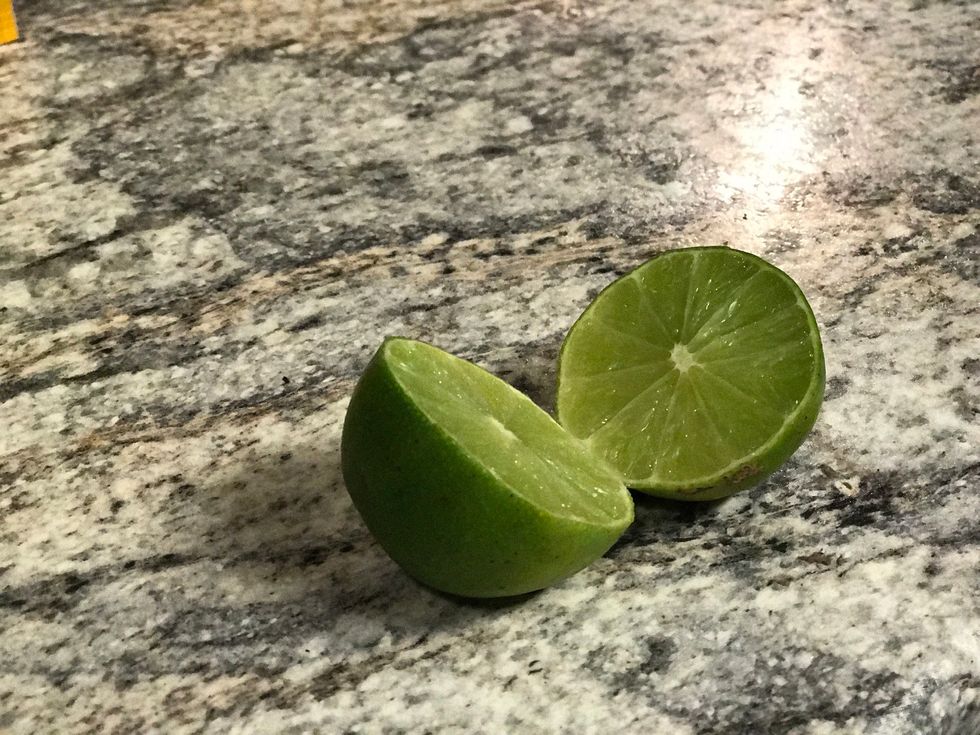 Pour your sauce into the crockpot to combine with carrots and onions. It will get juicer as it cooks. Cook on high until carrots reach your preferred consistency.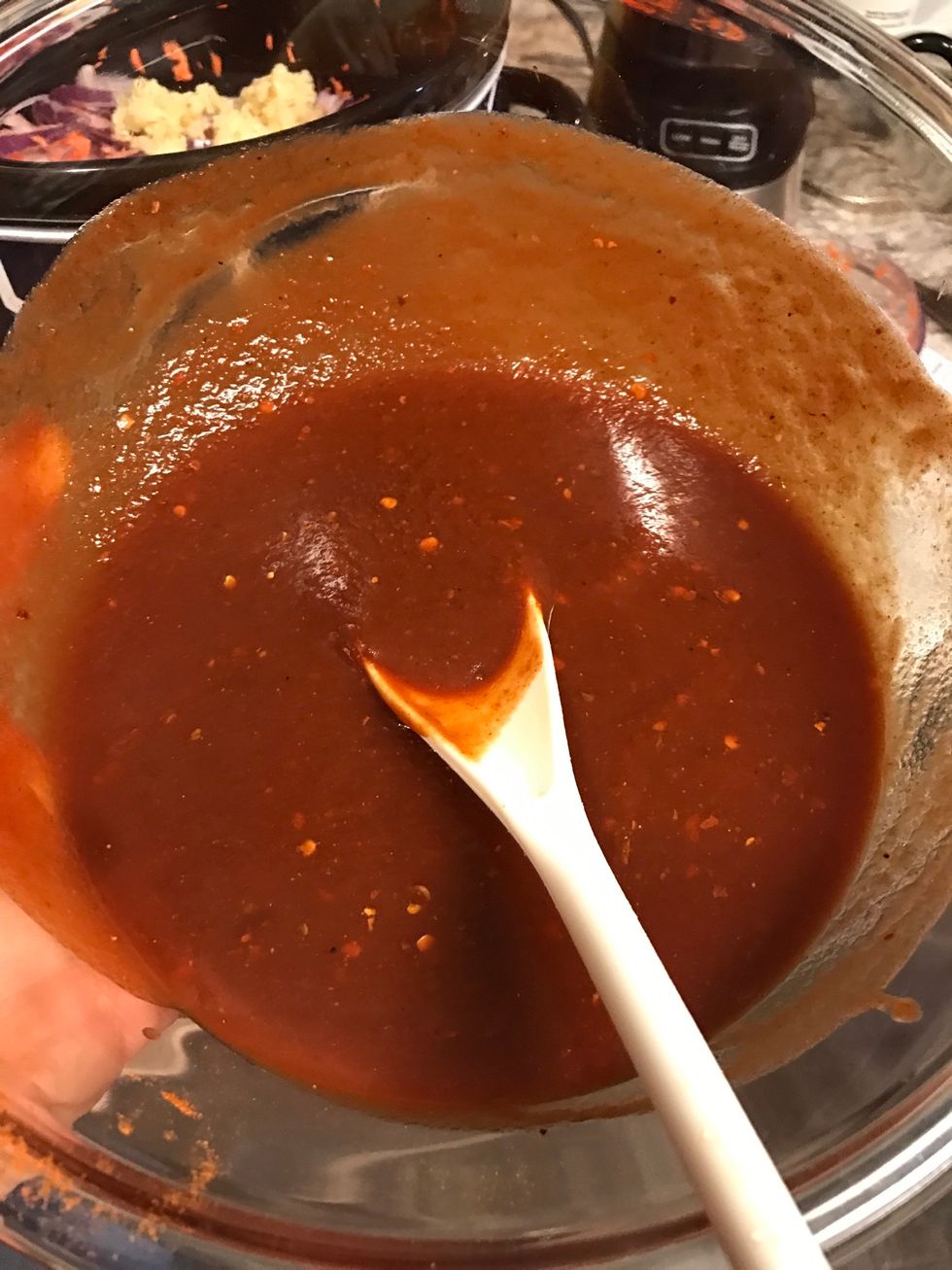 Add your new BBQ to a roll and have a sandwich, use it in tacos, chill it for a salad..get creative and enjoy!
5.0 Carrots
1.0 Onion
2.0Tbsp Minced garlic
15.0oz Tomato sauce
2.0Tbsp Apple cider vinegar
1.0Tbsp Olive oil
1/4c Coconut sugar
1.0tsp Salt/pepper
1.0tsp Paprika
1.0tsp Onion powder
1.0Tbsp Red Pepper Flakes
1/4tsp Cumin