How to make carol's microwave peanut brittle
If you love the taste- but lack the time- this 8 minute recipe is for you!
12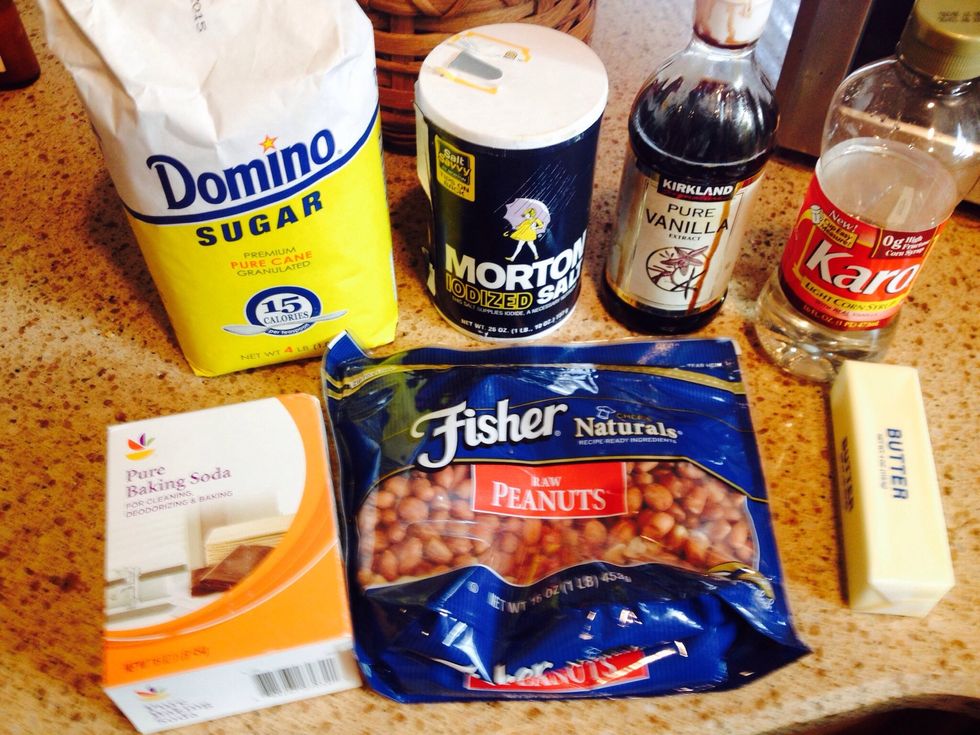 Get all of your supplies together. You will also need a microwaveable bowl- preferably with a handle-and a nonstick pan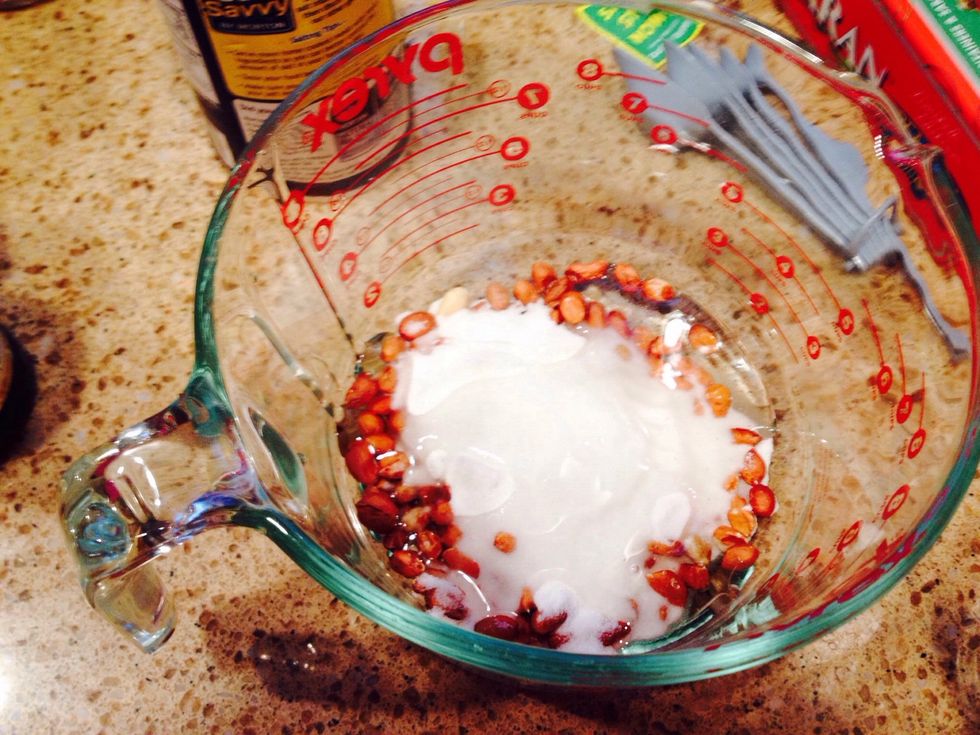 Put the first four ingredients into a microwaveable cup or bowl. I use an 8 cup Pyrex measuring cup. Do the best you can to stir it up.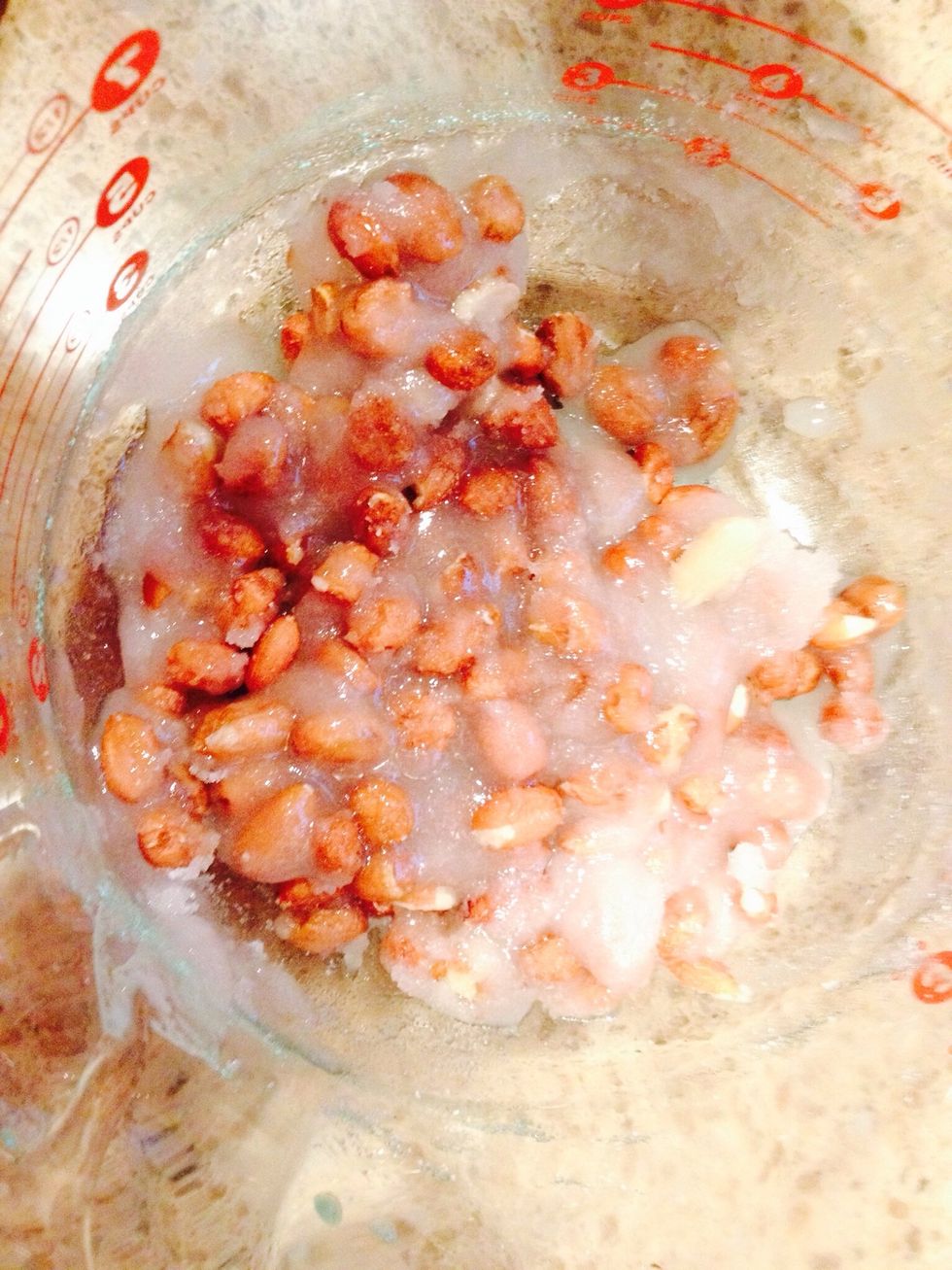 Will look like this after you mix it before it goes into microwave. Put it in and microwave on high for 3 mins and 45 seconds.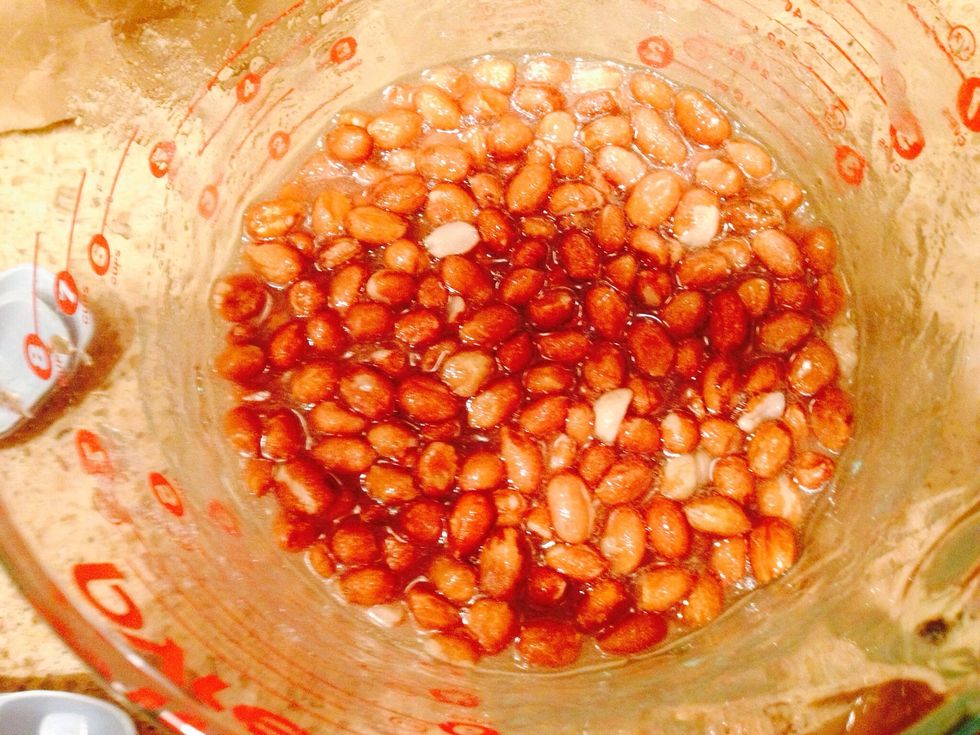 After the microwave, it looks like this. Give it a really good stir getting all the sugar mixed in. Be careful-it is going to be HOT! Put it back into the microwave for another 3 min and 45 seconds.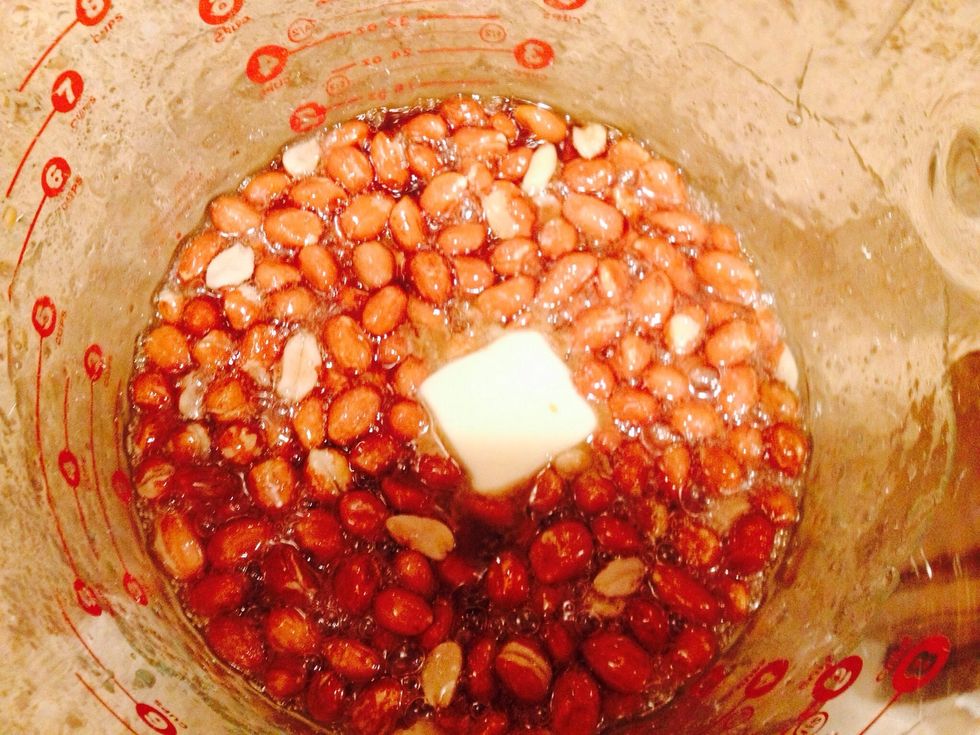 After it comes out- even hotter- add the butter and vanilla. Stir it up and put it back into the microwave for 45 seconds on High.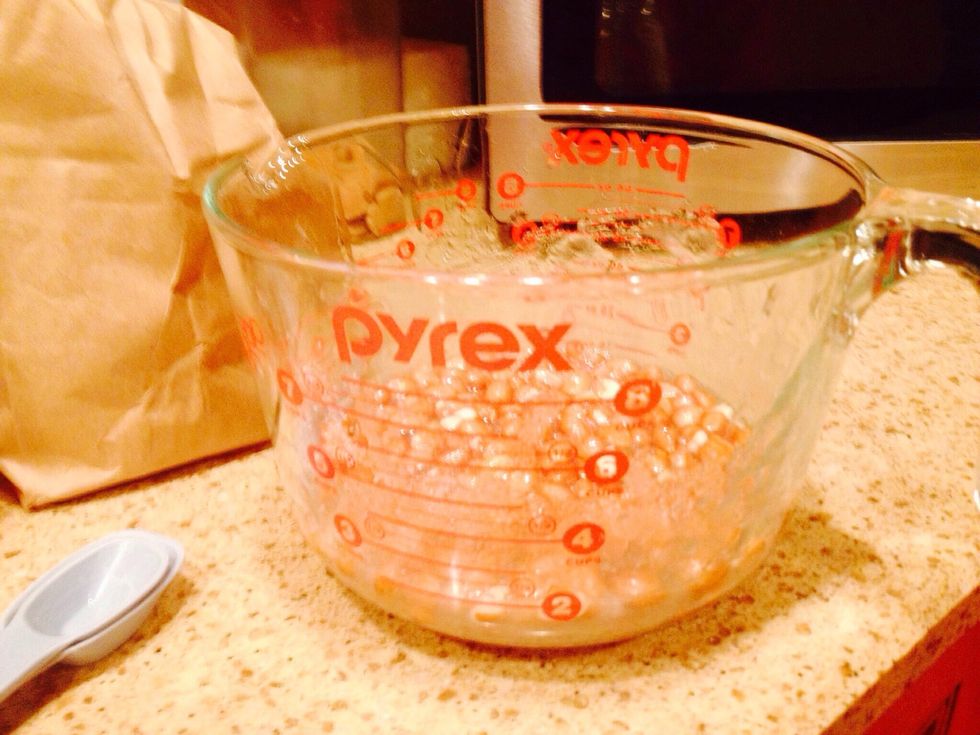 When it comes out, you need to work fast! Sprinkle the baking soda on top and immediately mix it in. It will start to foam up. When it is all foamy, immediately pour it onto the nonstick pan.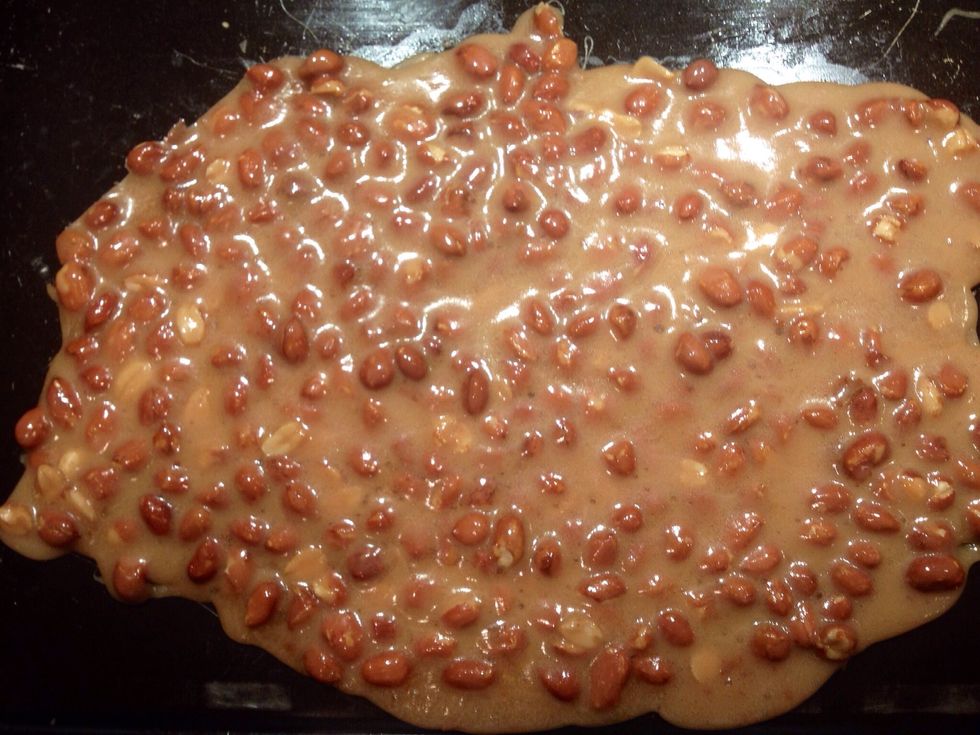 As you spoon it onto the nonstick, spread it out with the back of a spoon as best as you can - it sets up really fast! This is what it should look like when you are done. Let it cool.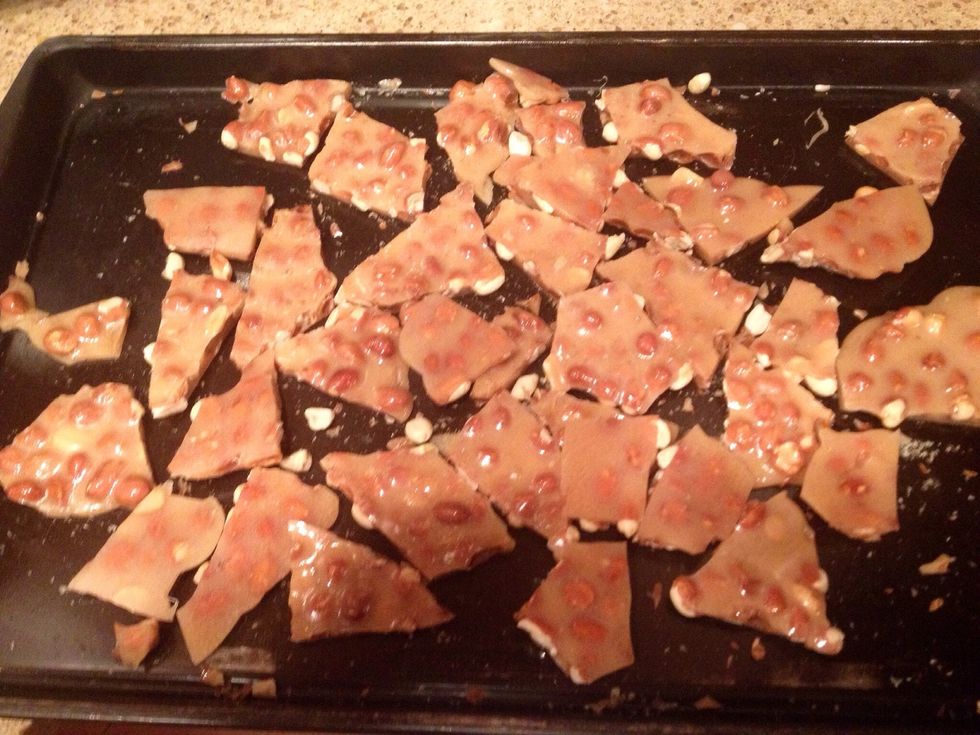 When it is cool, break into pieces.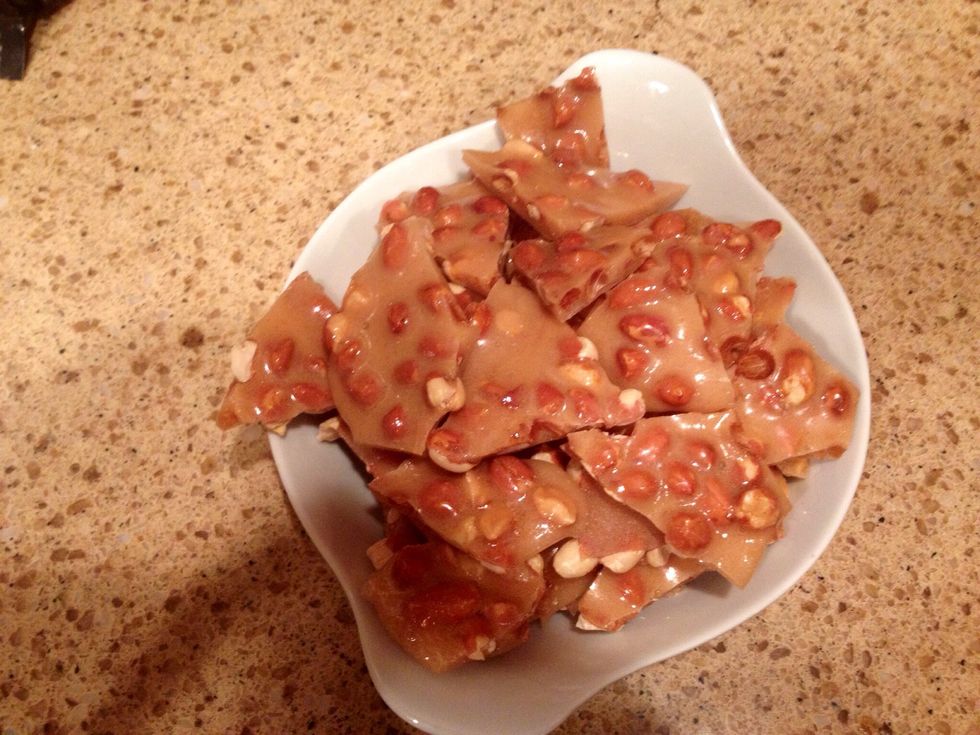 Enjoy! Please read microwave tips for cooking on next page!! Info is important for recipe. While taste is very similar, you can see what a difference in color 15 seconds will make for this recipe.
Recipe was initially made for a 900 watts microwave. Original cooking times were 4 min, 4 min, 1 min. I have adapted times for an 1100 watt microwave.... Continued...
A Rule for microwave cooking is 5 seconds less for every 50 watt difference in ovens. If your microwave wattage is even higher, you need to adjust the cooking times.
1.0c Raw or Spanish peanuts
1.0c White sugar
1/2c Light corn syrup
1/2tsp Salt
1.0tsp Vanilla extract
1.0tsp Butter
1.0tsp Baking soda