How to make carne asada tacos and fresh pico de gallo
Make Carne Asada Tacos and Fresh Pico De Gallo
7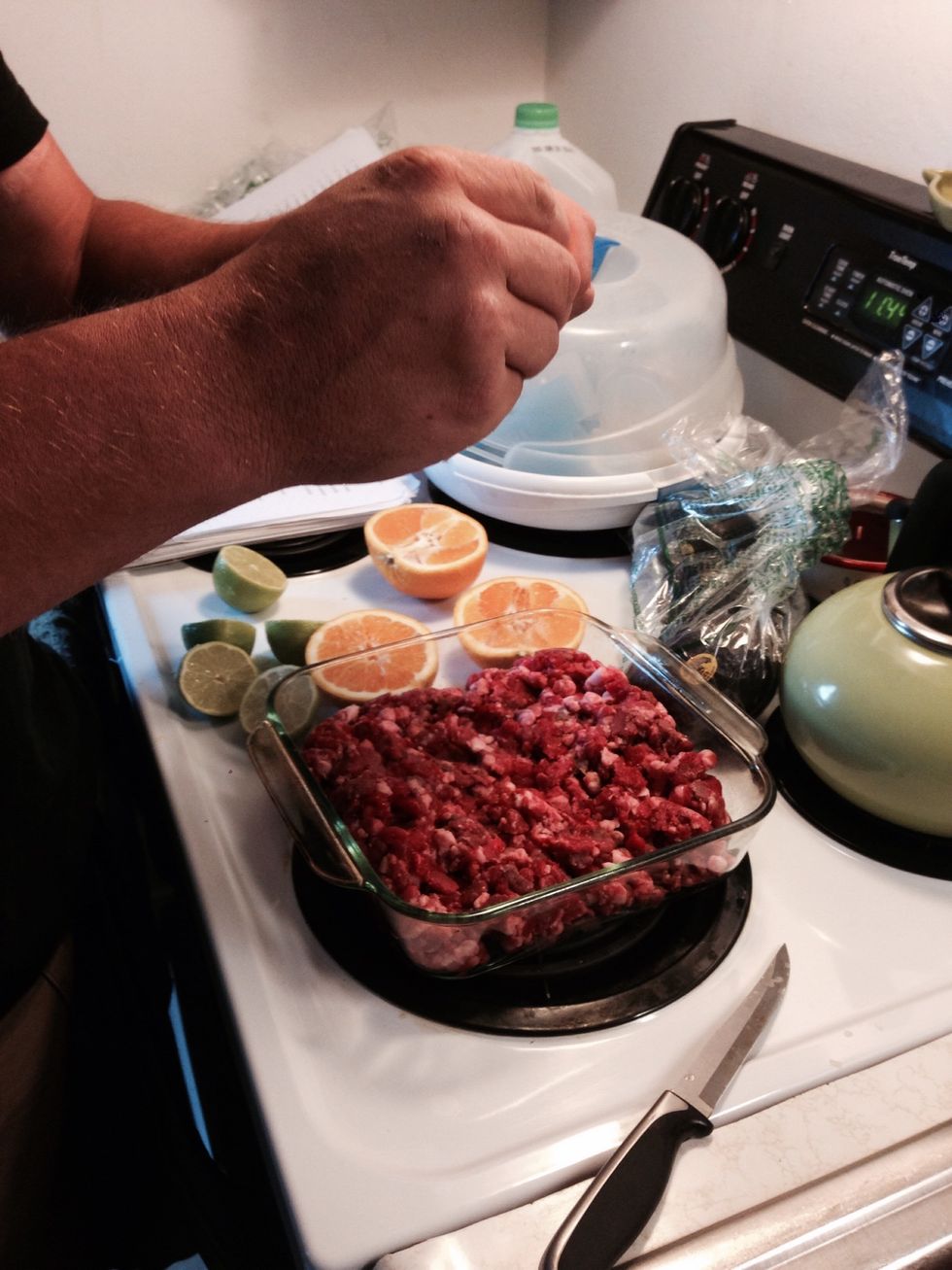 When marinating carne para, the first thing you want to do is place two pounds of carne para into a 8x8 baking dish.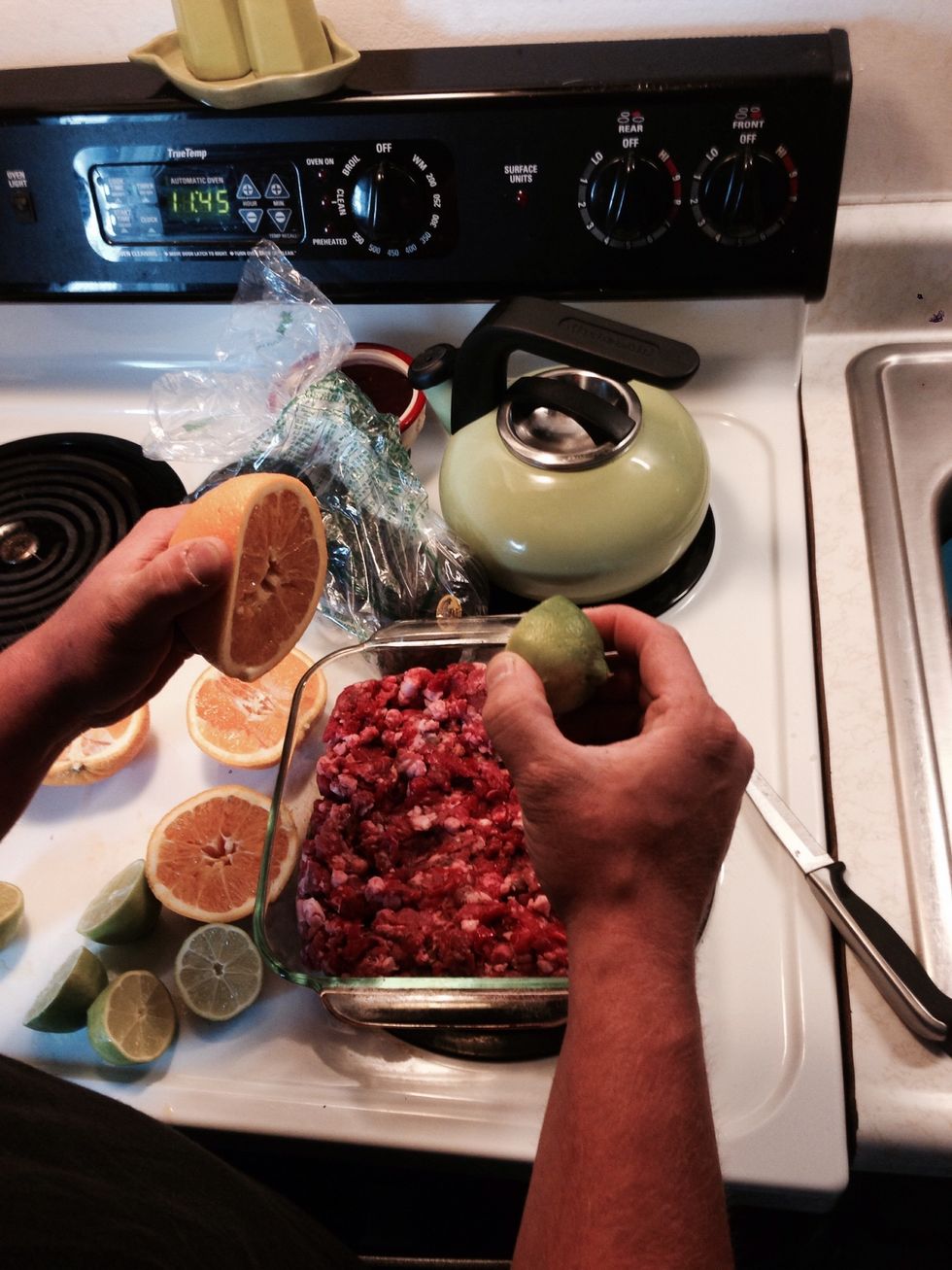 Next you will cut the two oranges and three limes in half, and juicing them over the meat.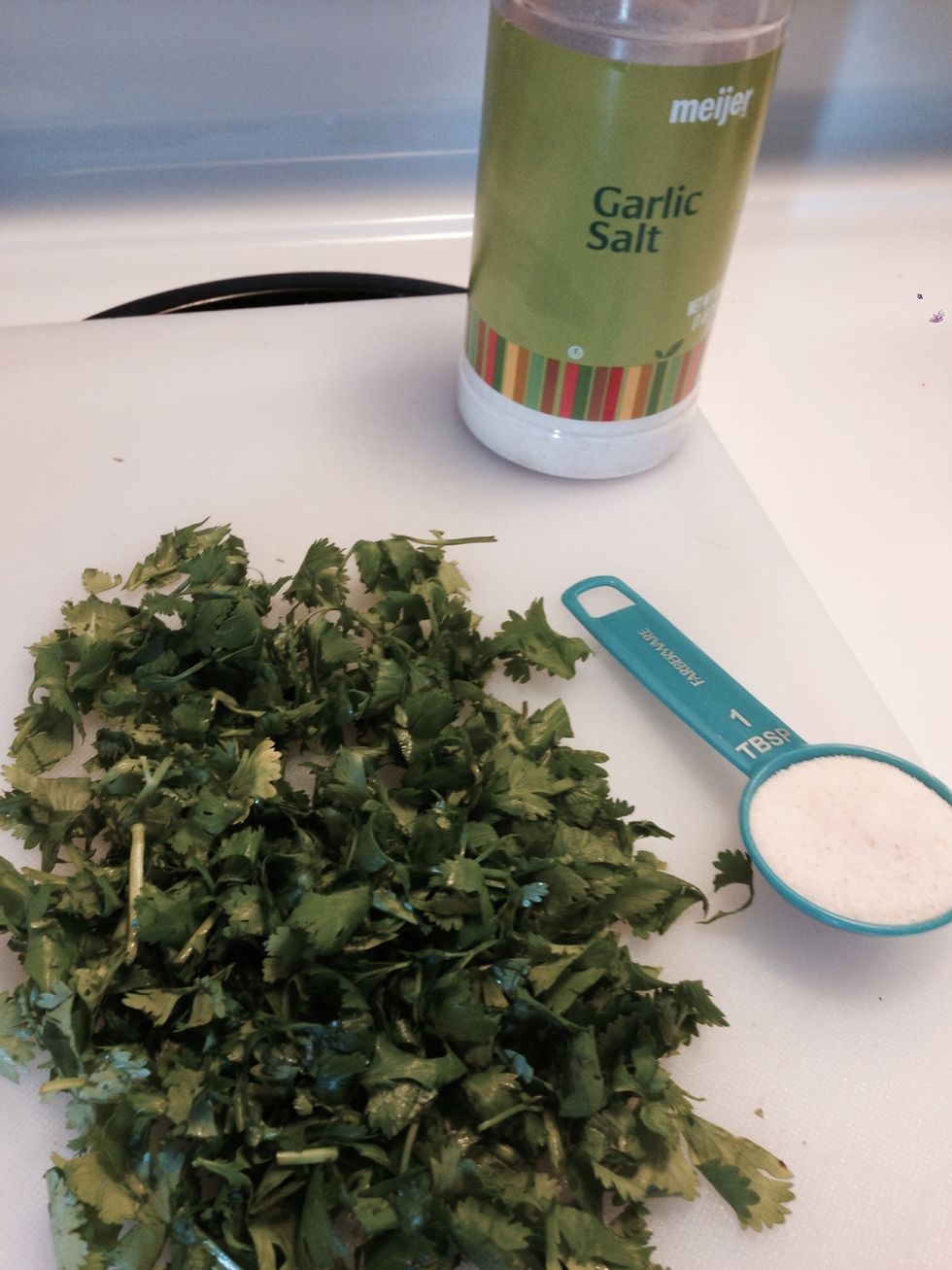 The third step is to combine about half of the cilantro bunch and one tablespoon of garlic salt.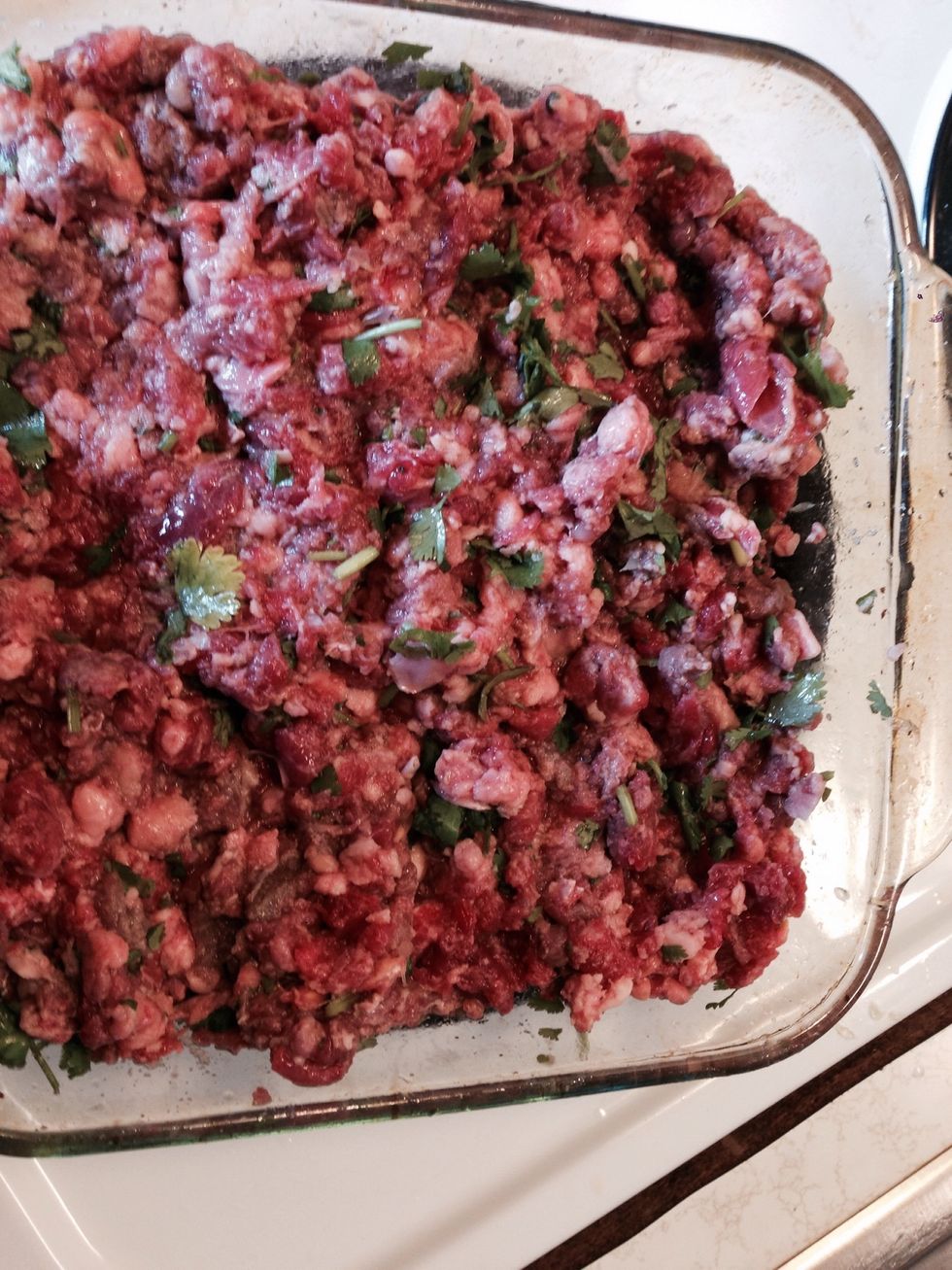 Last you want mix together the ingredients, and place into the refrigerator for about an hour to allow it to marinade.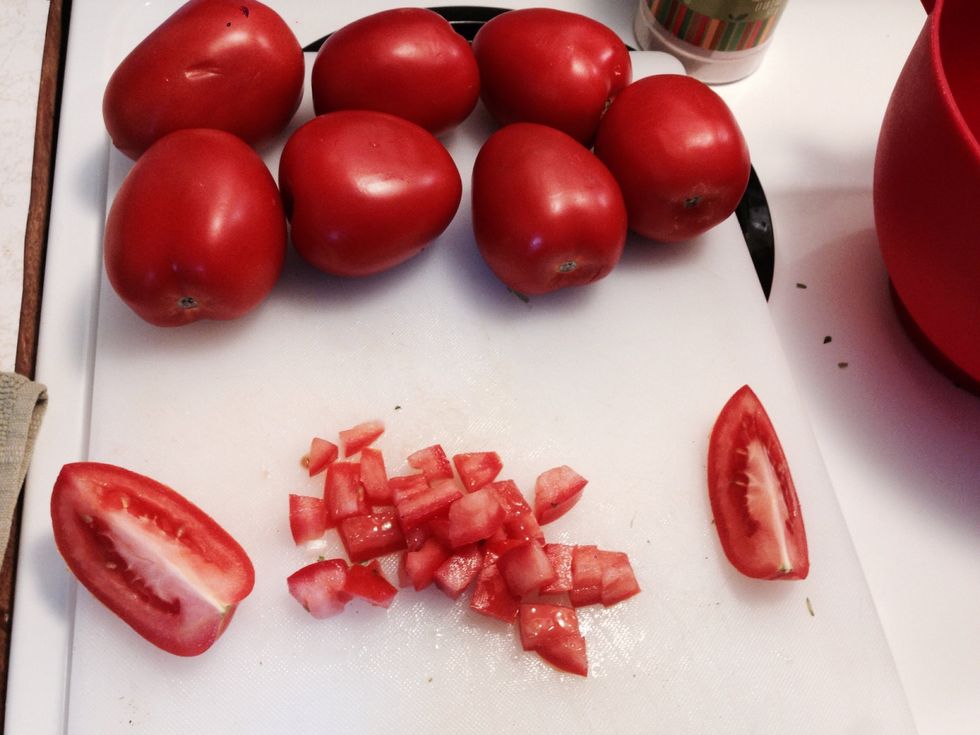 The first step in making fresh Pico de Gallo is to dice up eight Romano tomatoes.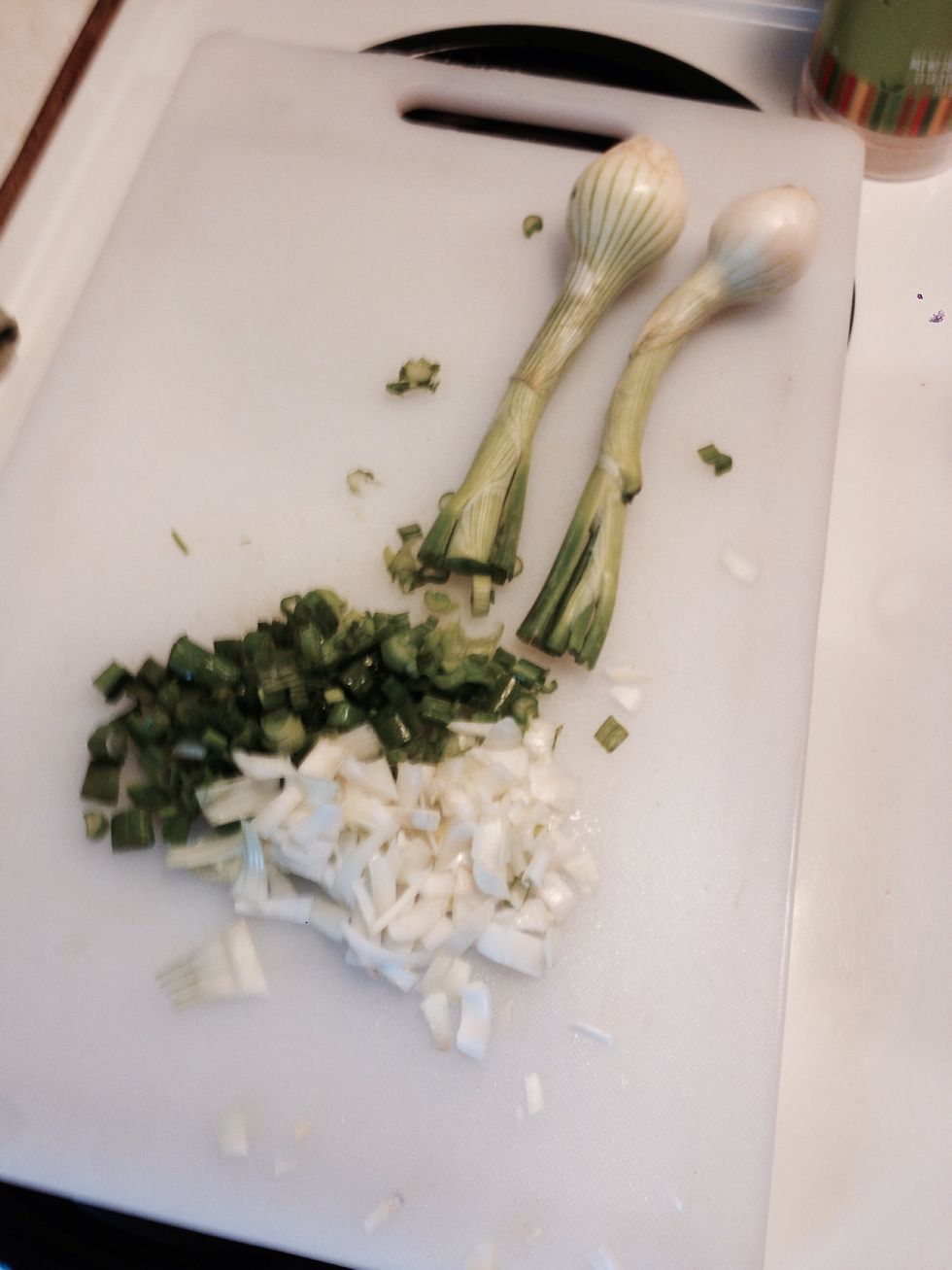 The next step you will want to do is to dice up the onions; using all of it in it's entirety, and after this is complete place the onions and tomatoes into the medium mixing bowl.
The third step you will want to do is dice two Serrano peppers into tiny pieces, and place them aside.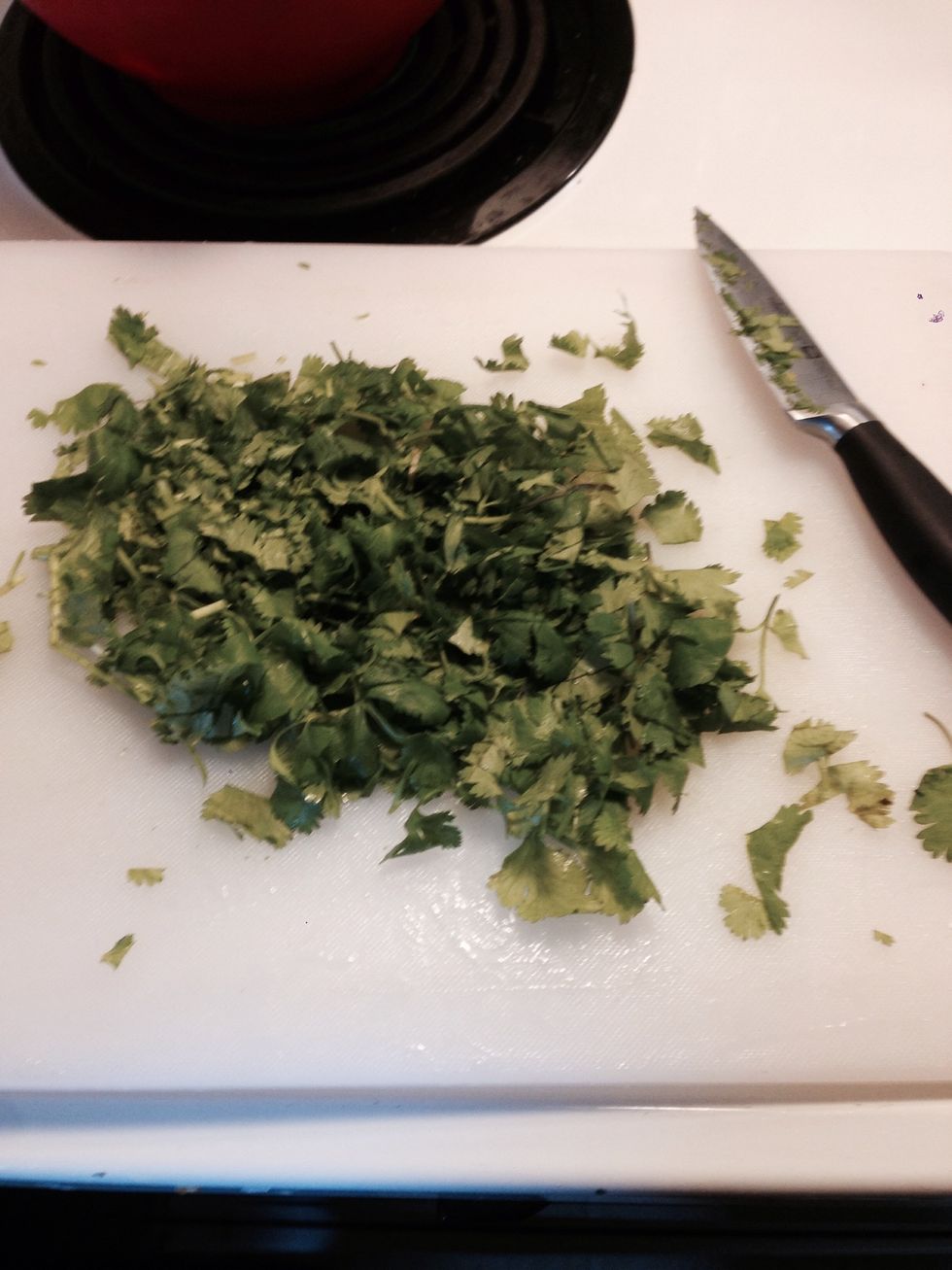 The fourth step you will have to complete is chop half of the bunch of cilantro ,and combine with the Serrano peppers and place into the mixing bowl.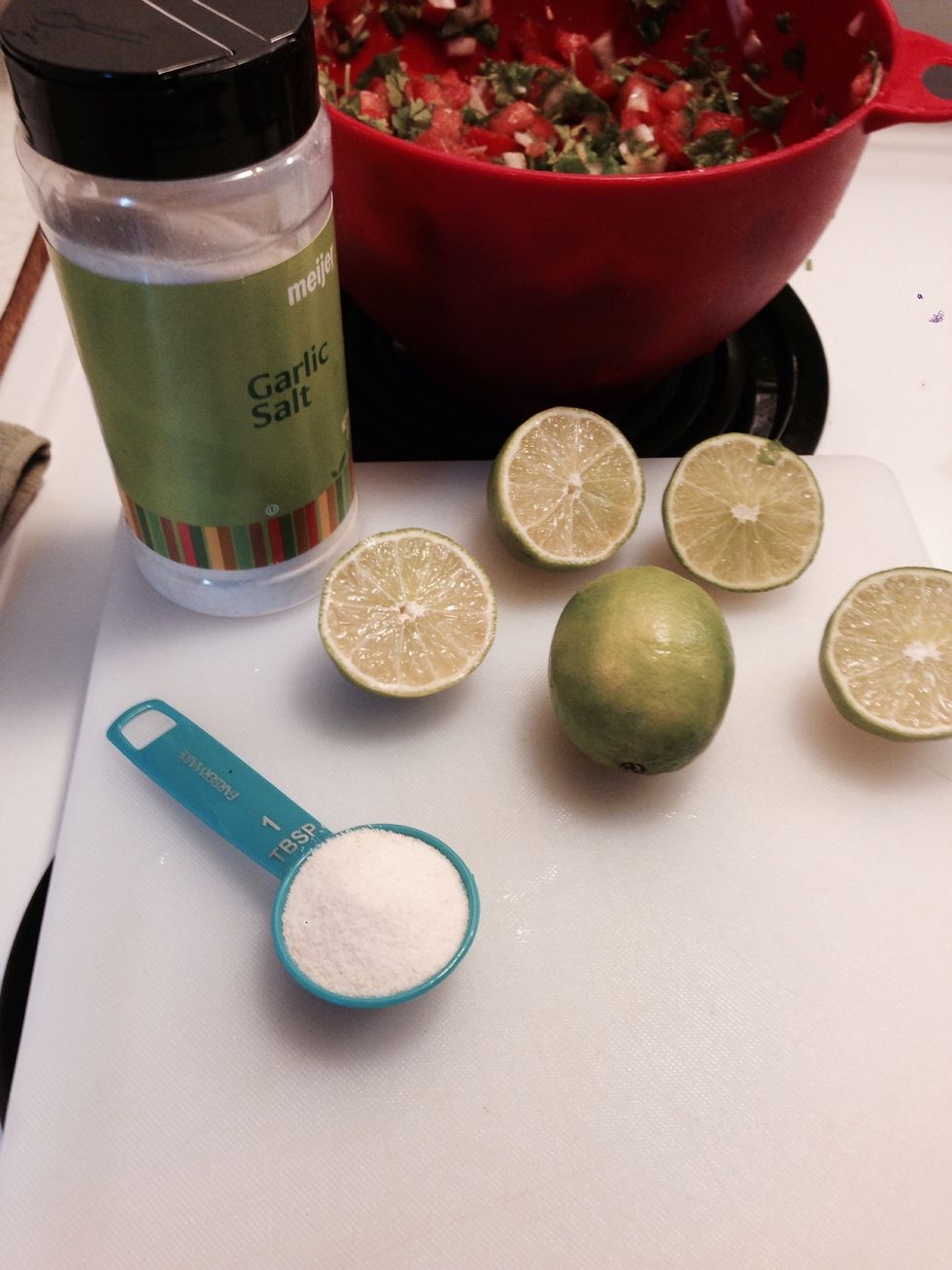 Then combine one tablespoon of garlic salt and the juice of three limes to the bowl and mix all together.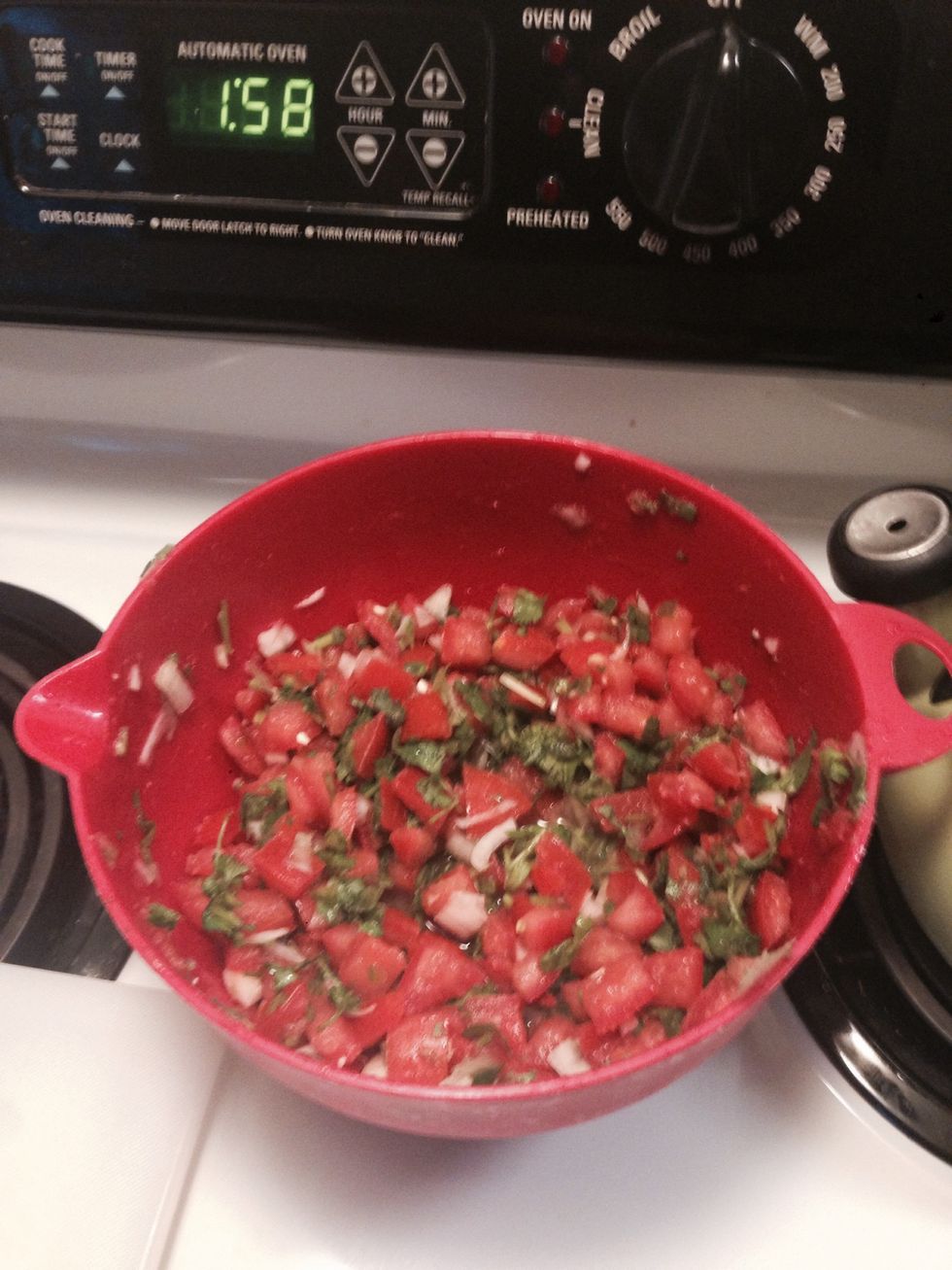 Lastly, This is what the Pico de Gallo should look like once all the ingredients have been combined.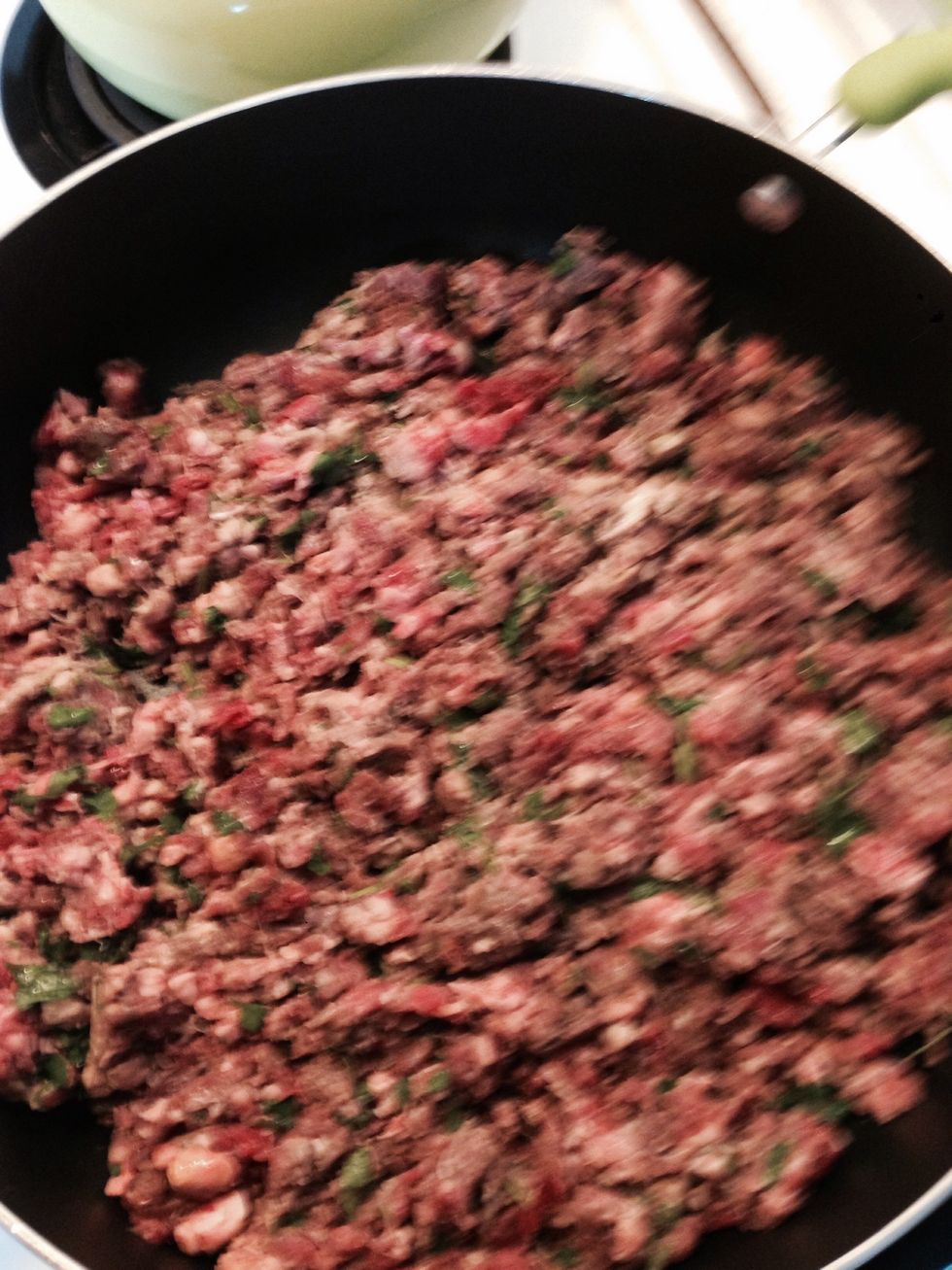 When you are cooking the meat you will want to use a medium sized skillet, and have the stove top turned to high heat to insure the meat is cook thoroughly.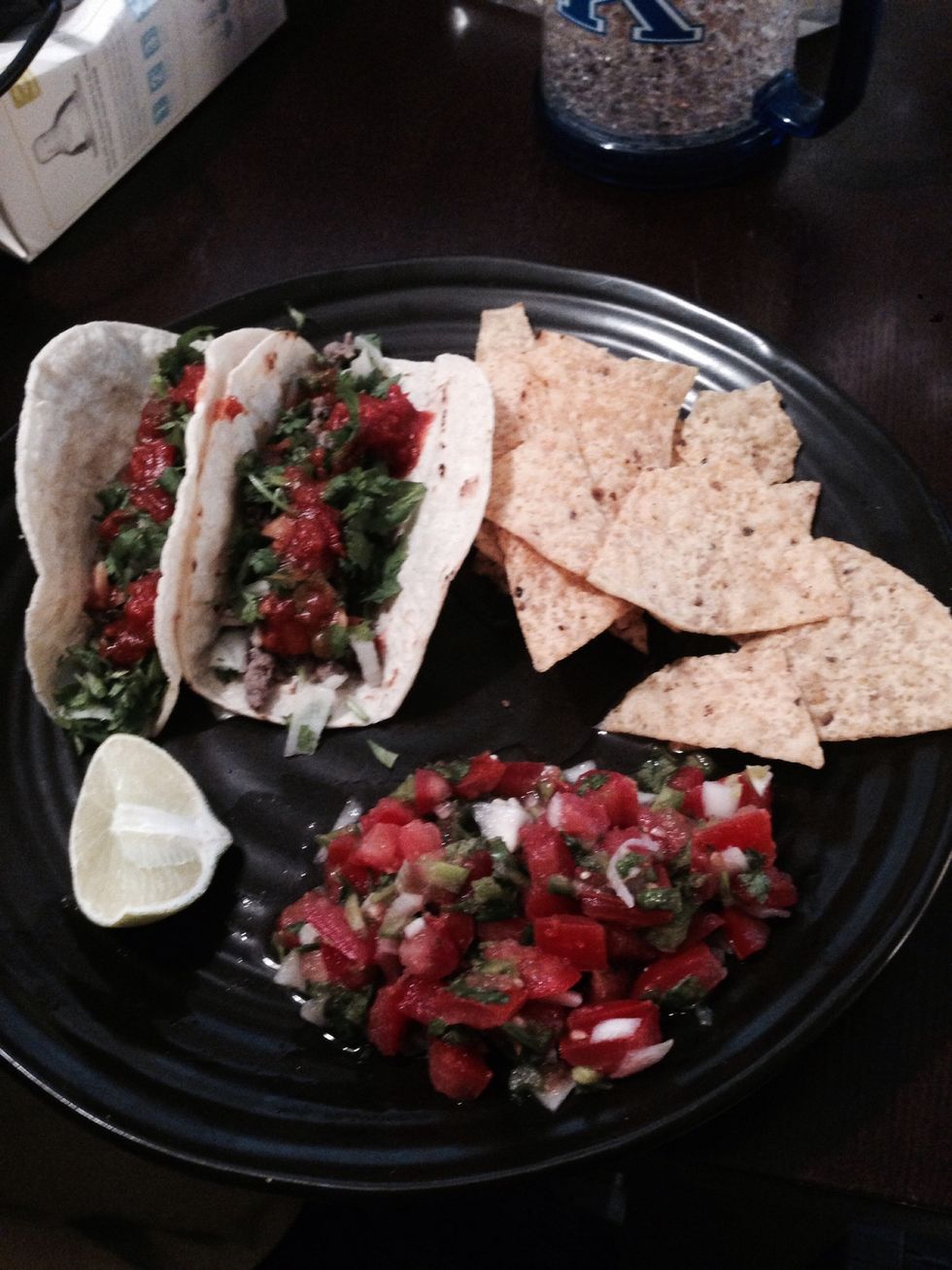 Once everything have been prepared it is time to serve this dish, and this is how the finish product should once you make your tacos.
1.0bnch Cilantro
8.0 Romano tomato
1.0bnch White onions
2.0 Serrano peppers
6.0 Limes
2.0lb Carne para taco meat
1.0 8x8 baking dish
1.0 Medium skillet
1.0 medium pack of corn tortillas
2.0 Medium oranges
1.0 Medium mixing bowl
2.0Tbsp of garlic salt