How to make caribbean meal provision and smoke herring
Make Caribbean Meal Provision and Smoke Herring
1460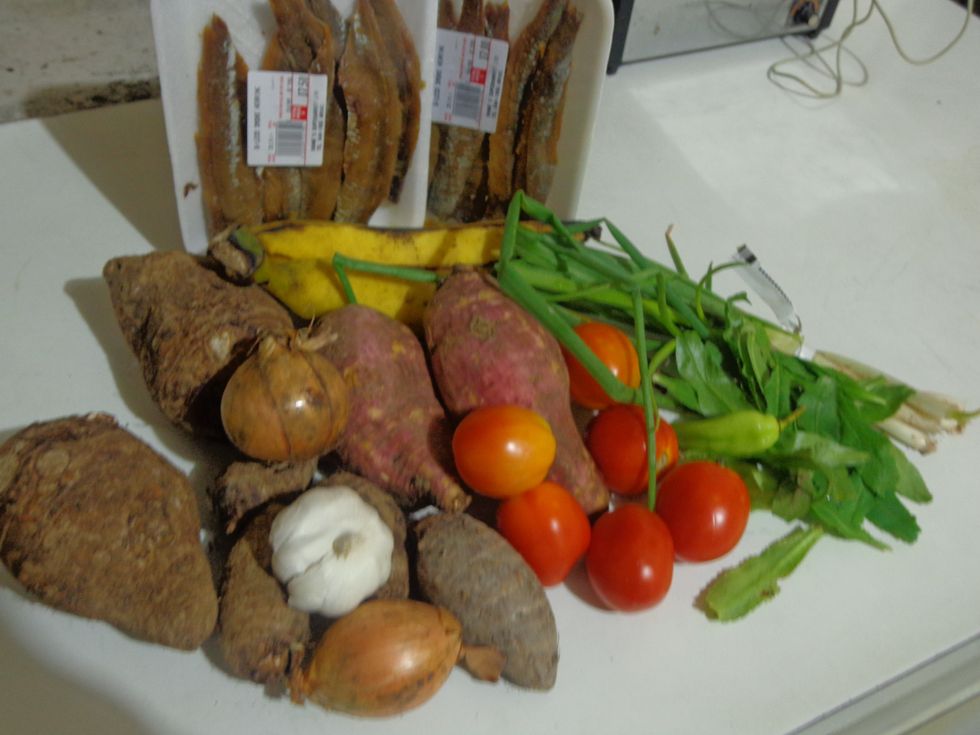 Gather all your ingredients together.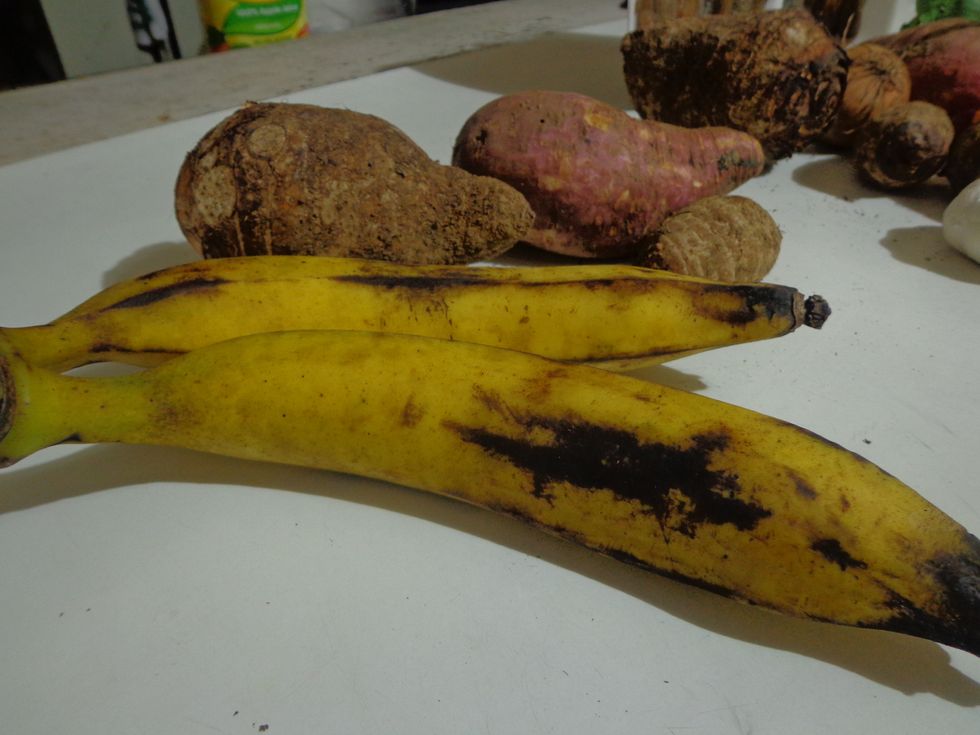 For those who do not know provision eaten in the Caribbean. Forefront Plantains, Back left: Dasheen, Right: Sweet Potatoes, RIght: Small provision is Eddoes.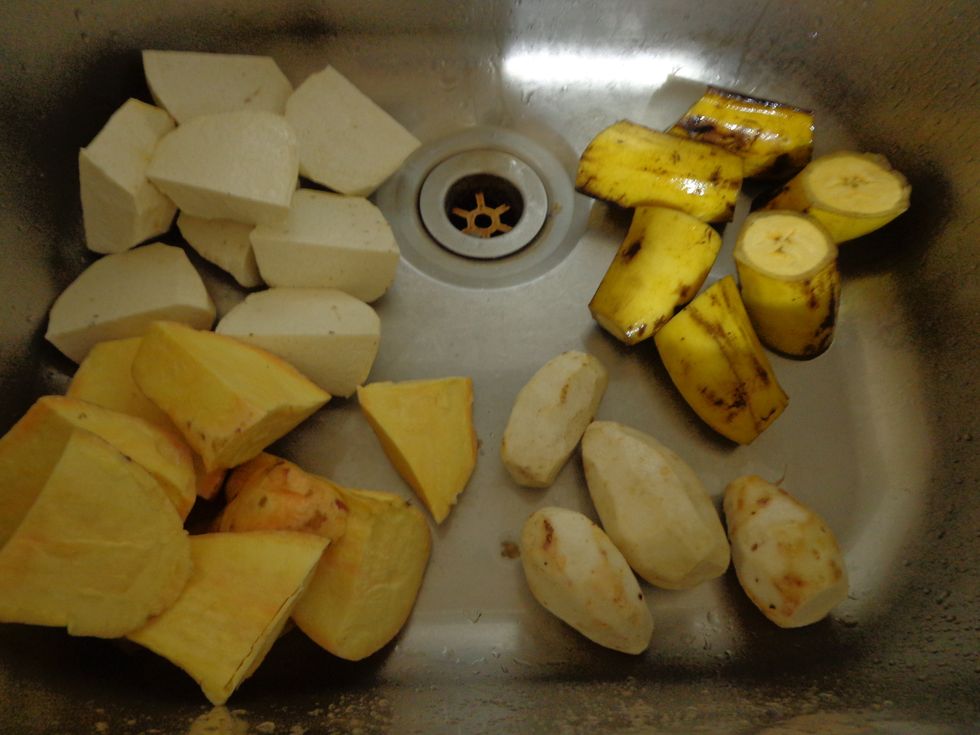 First step: Wash and scrape the sweet potatoes, dasheen. Peel the eddoes cut these in quarters and diced 1/3 the plantains slanted.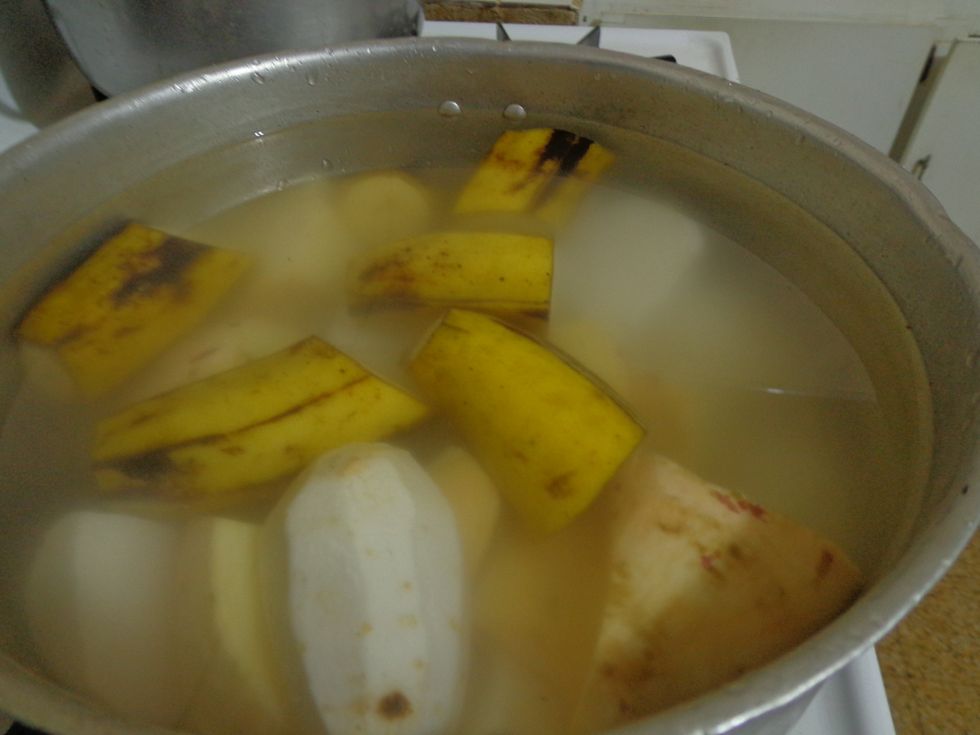 After washing it put the provisions to boil with water on high heat. 45 mins to an hour depending on how hard the provisions are. Check regularly because sometimes some pieces will be ready.
While the provision on the fire, remove the smoke herring from the pack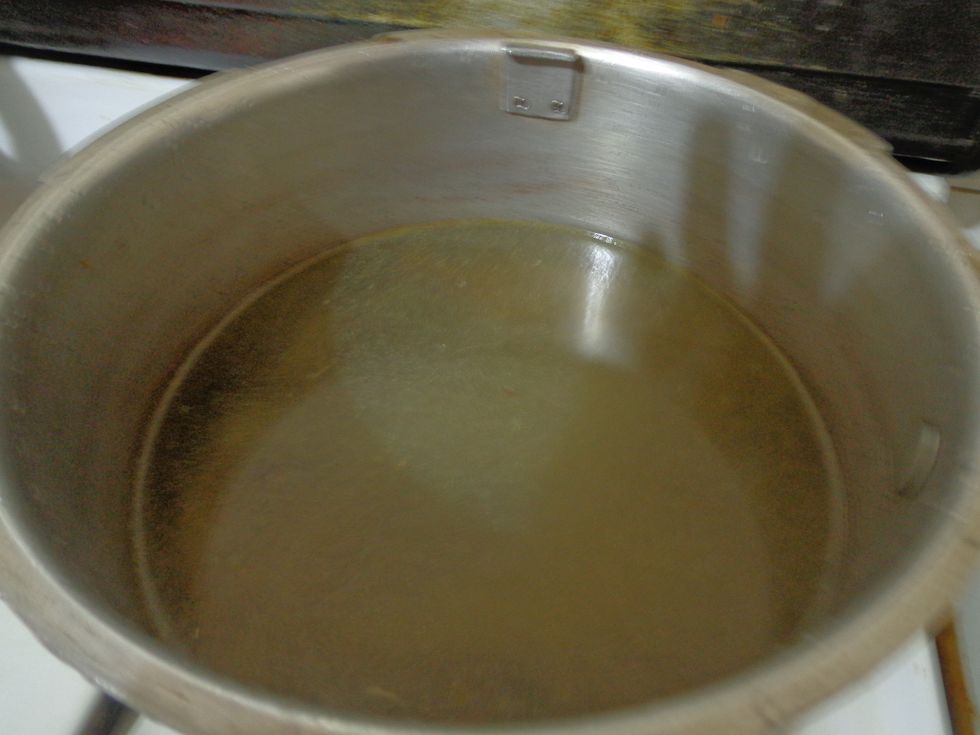 then in water, place the herrings and squeeze lime juice. Put to boil for 20 to 30 mins on medium high heat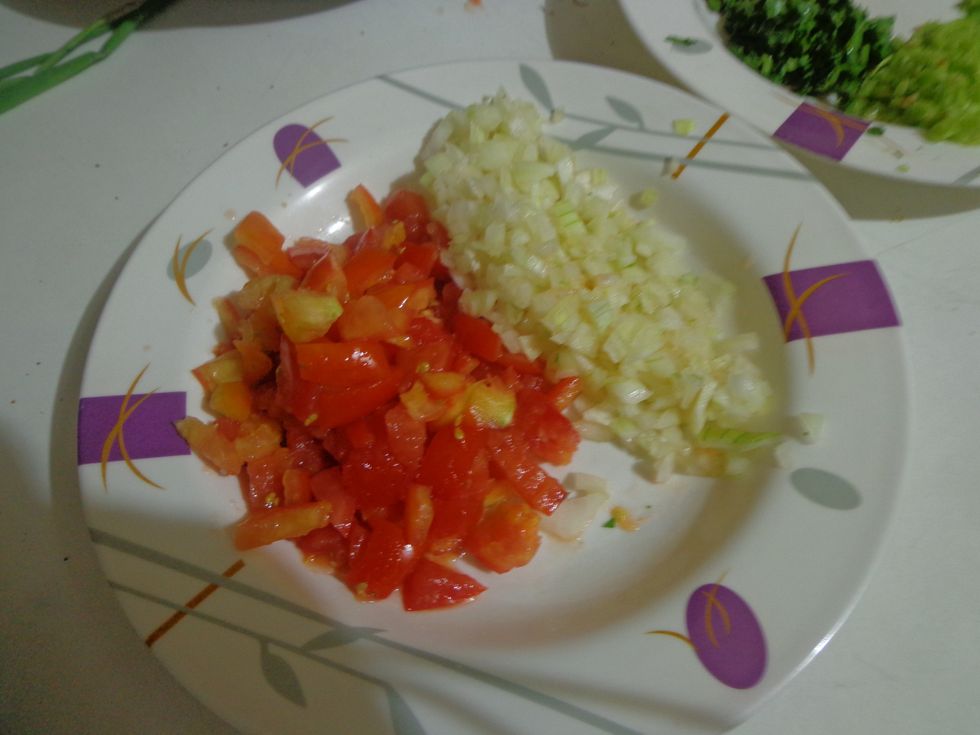 Place the diced tomatoes and onions in a plate or bowl
place all herbs in one plat or bowl when finely chopped
strain the herring and leave to cool for 10 mins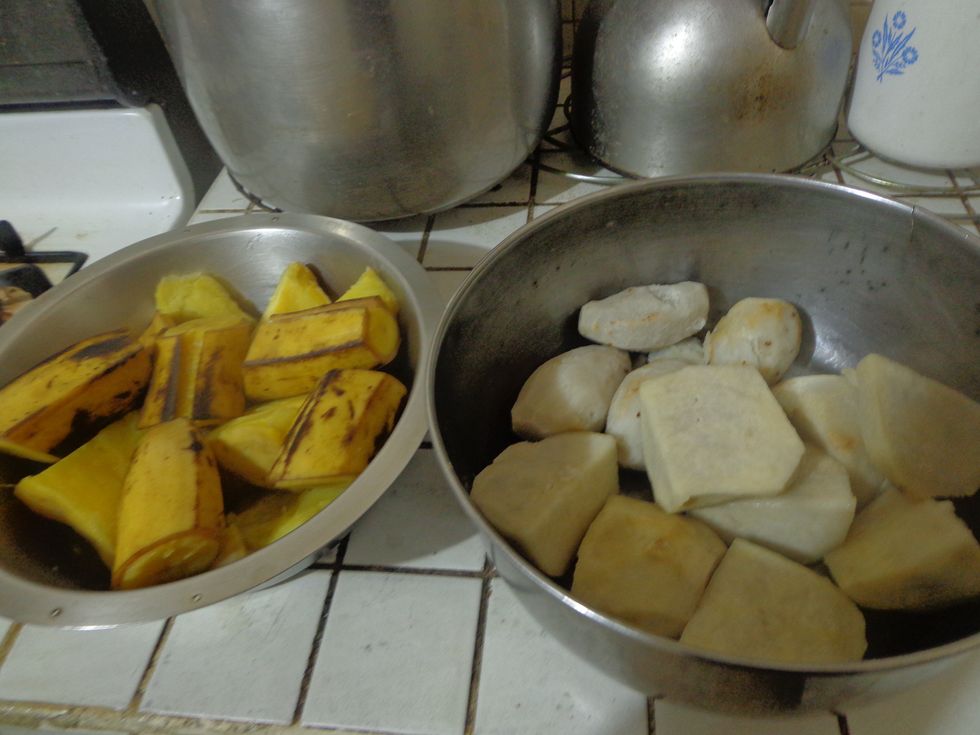 I use a fork and gradually took out the ones that was good before its time then strain the rest. You can strain as long as all is soft enough.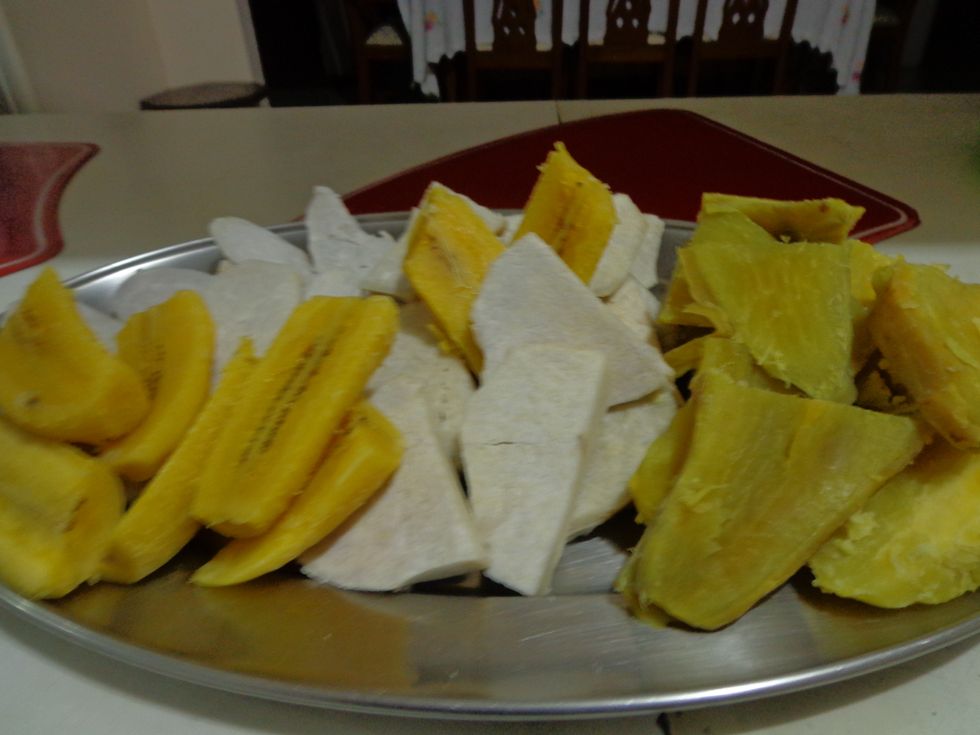 Slice the sweet potatoes, eddoes and dasheen in rings. The plantain vertically or you can cut them in rings as well. It is up to you.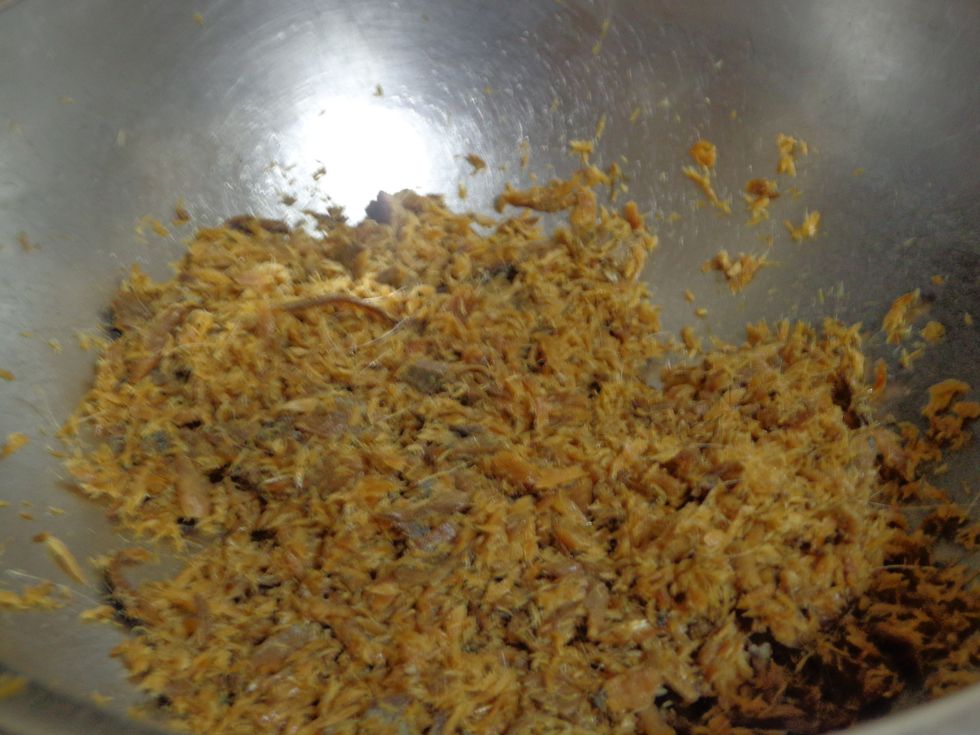 After the herring cool, strip it and remove majority of the thin bones. This will take time so have patience. Although it is boneless, there are still thin bones to be removed.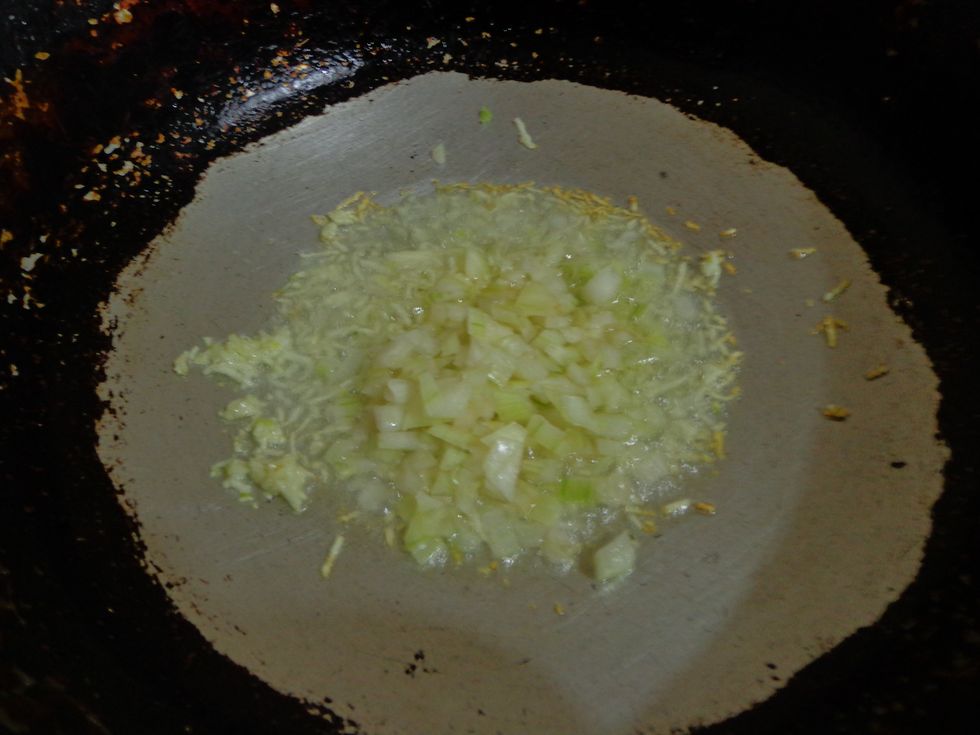 Then add the oil in a frying pan. when it is hot add the garlic and onion mix together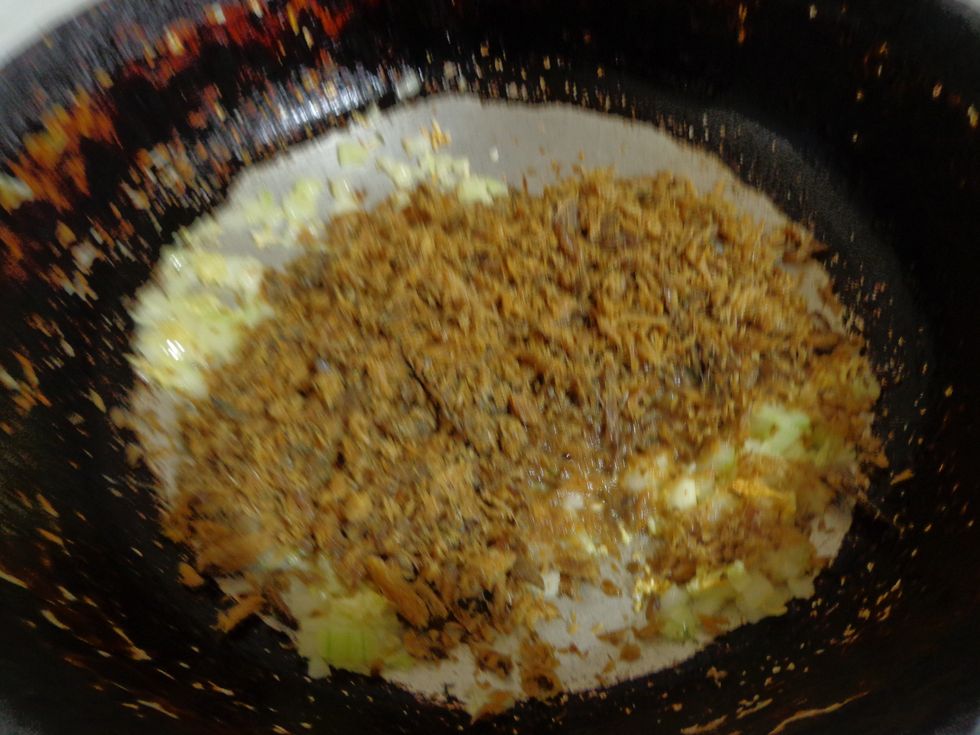 Then add the herring and mixed gently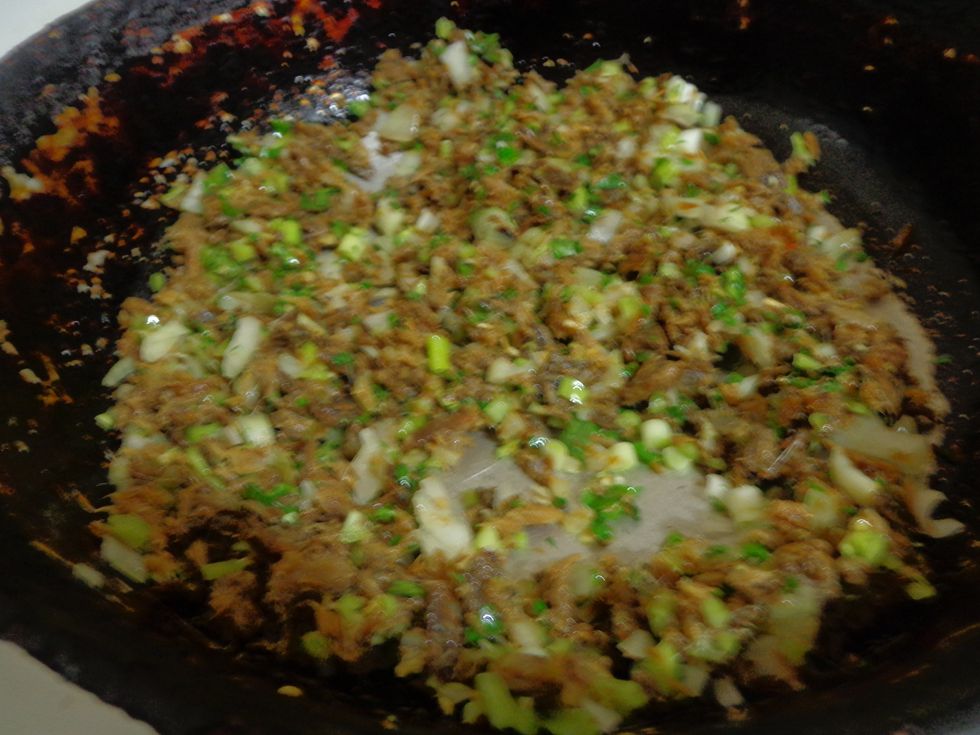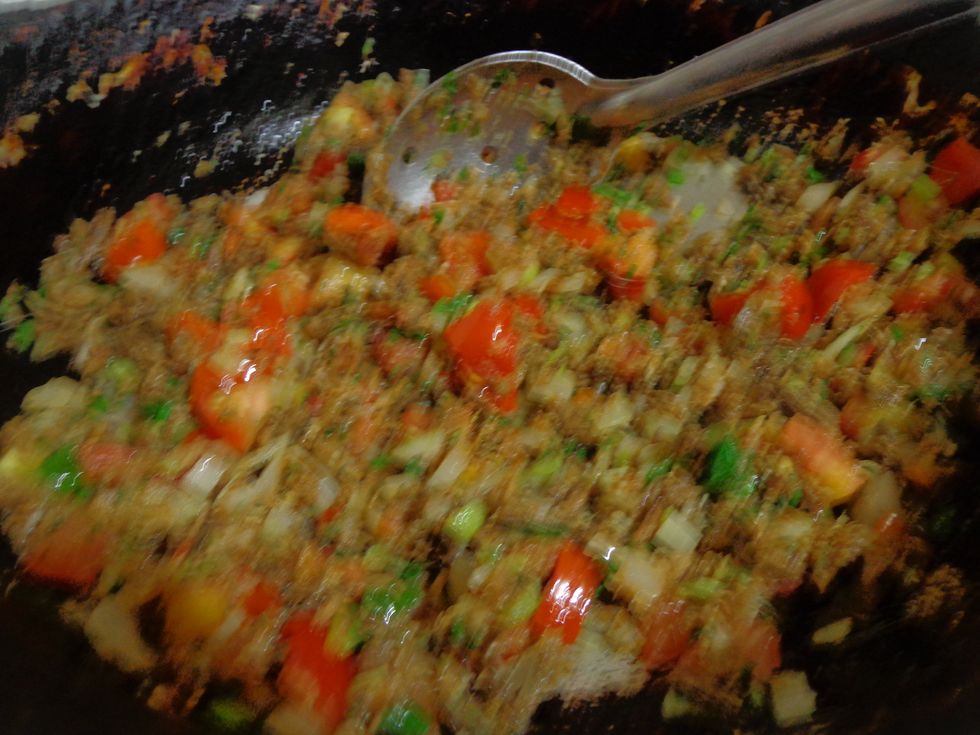 Finally add the tomatoes then combined together and leave for 1 minute on medium heat
Garnish with chives. Now you are ready to serve with the provision.
Now it is time to have a Caribbean night. Enjoy :)
2.0 large dasheen
2.0 large sweet potatoes
4.0 small eddoes
4.0 small tomatoes
3.0 cloves of garlic grated or finely chopped
1.0 small onion finely diced
2.0 chives finely chopped
3.0 pimentos leave the seeds to keep the flavour
finely chopped
2.0 packs of boneless smoke herring
2.0Tbsp olive oil or vegetable oil
1/4c Chadon Beni finely chopped
1.0Tbsp lime juice
Marisol Cooking
Cooking has always been a passion for me. I creating this page for people to never be afraid to express themselves and engage them to different meals.