Make Cards From Minx Shimmery Backgrounds
8
The background on canvas paper.. still wet but drying in the sun! Later on, I discovered that ......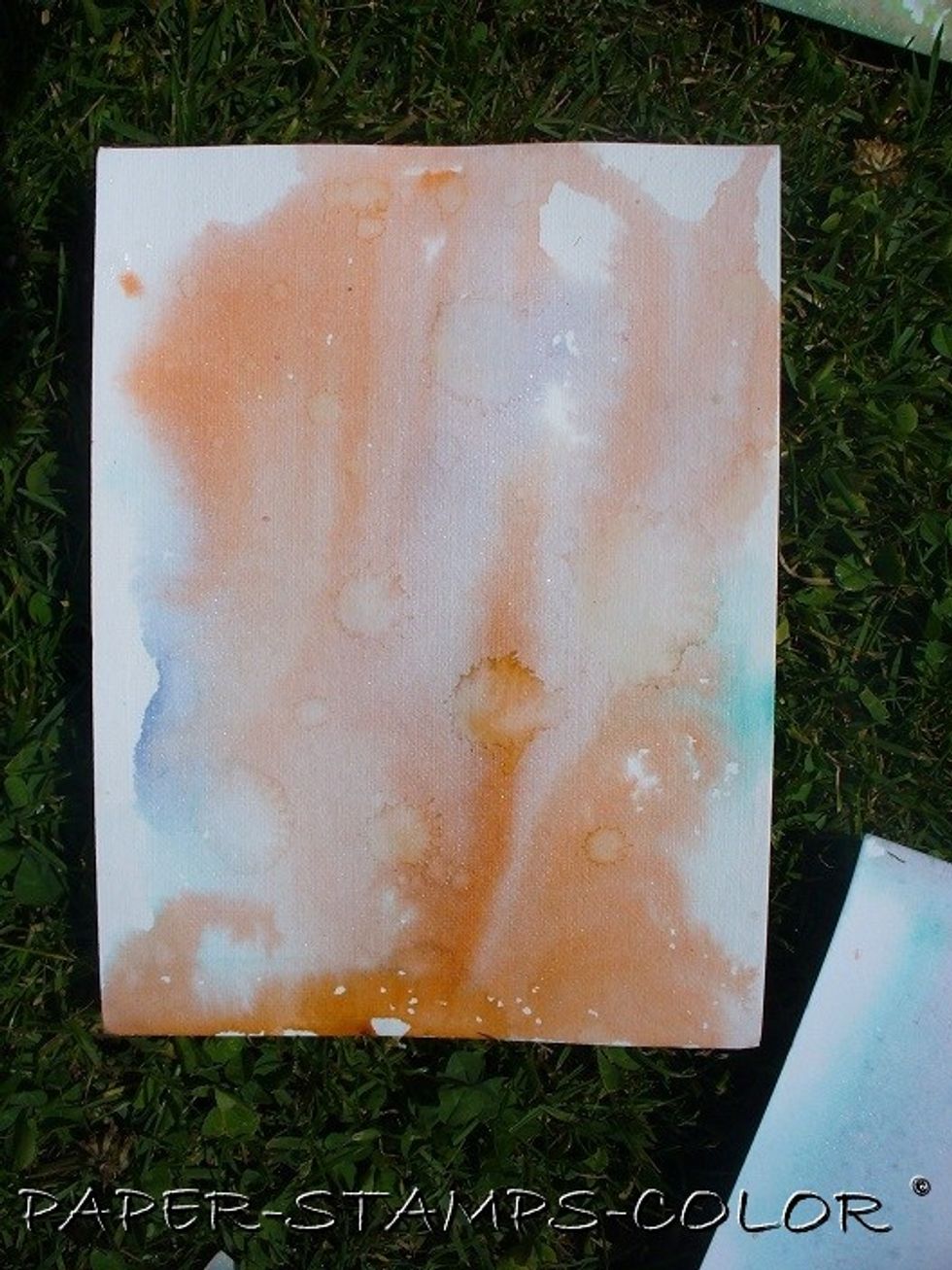 ...I must have dropped some water on it by mistake, as it had more drops than showing on this photo… that's part of the fun!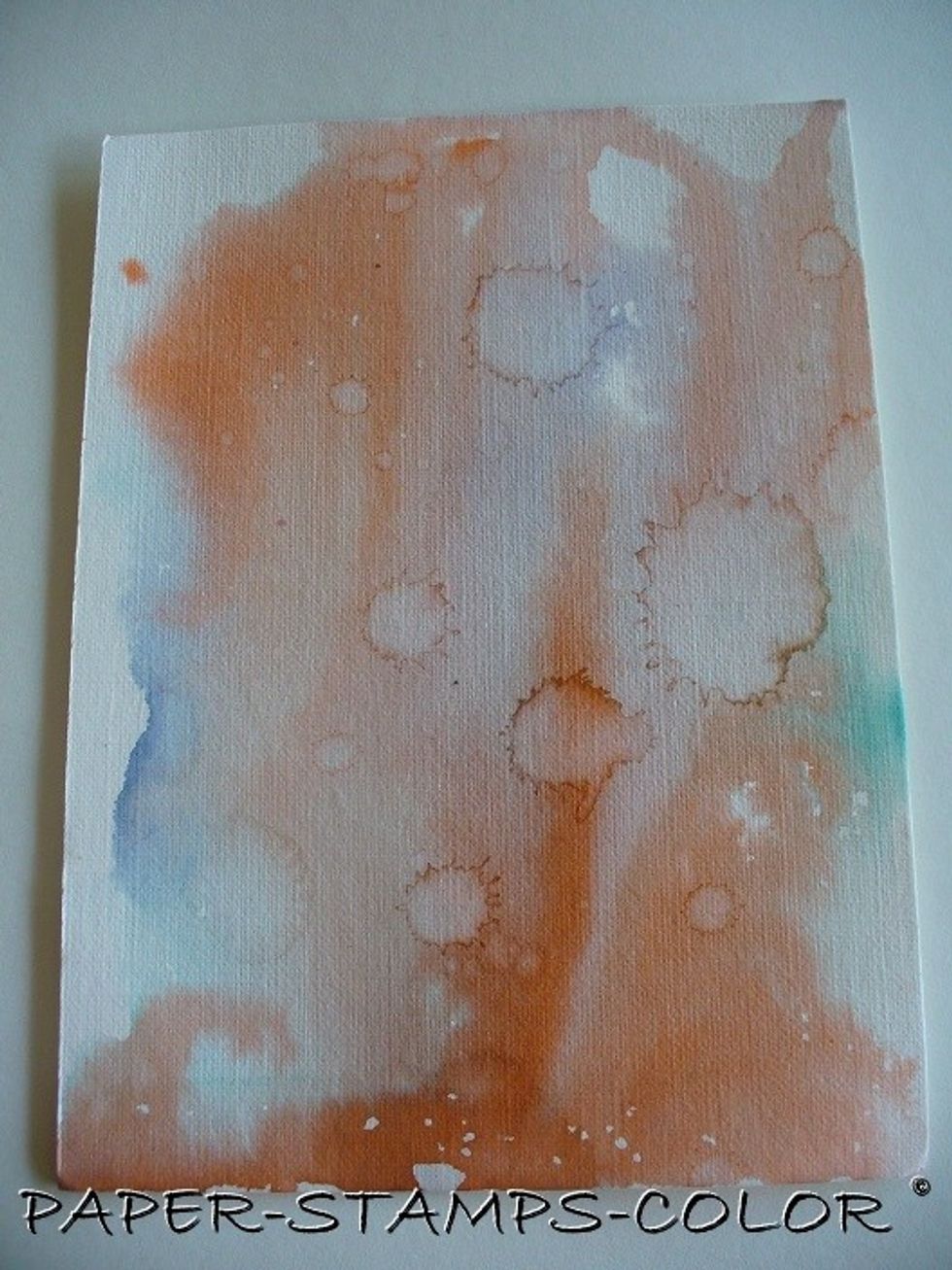 I stamped with a brown ink, the stamp is from Designs By Ryn. I wanted to enhance the drops, so I did not cover it up, but overstamped and used the background as part of the images.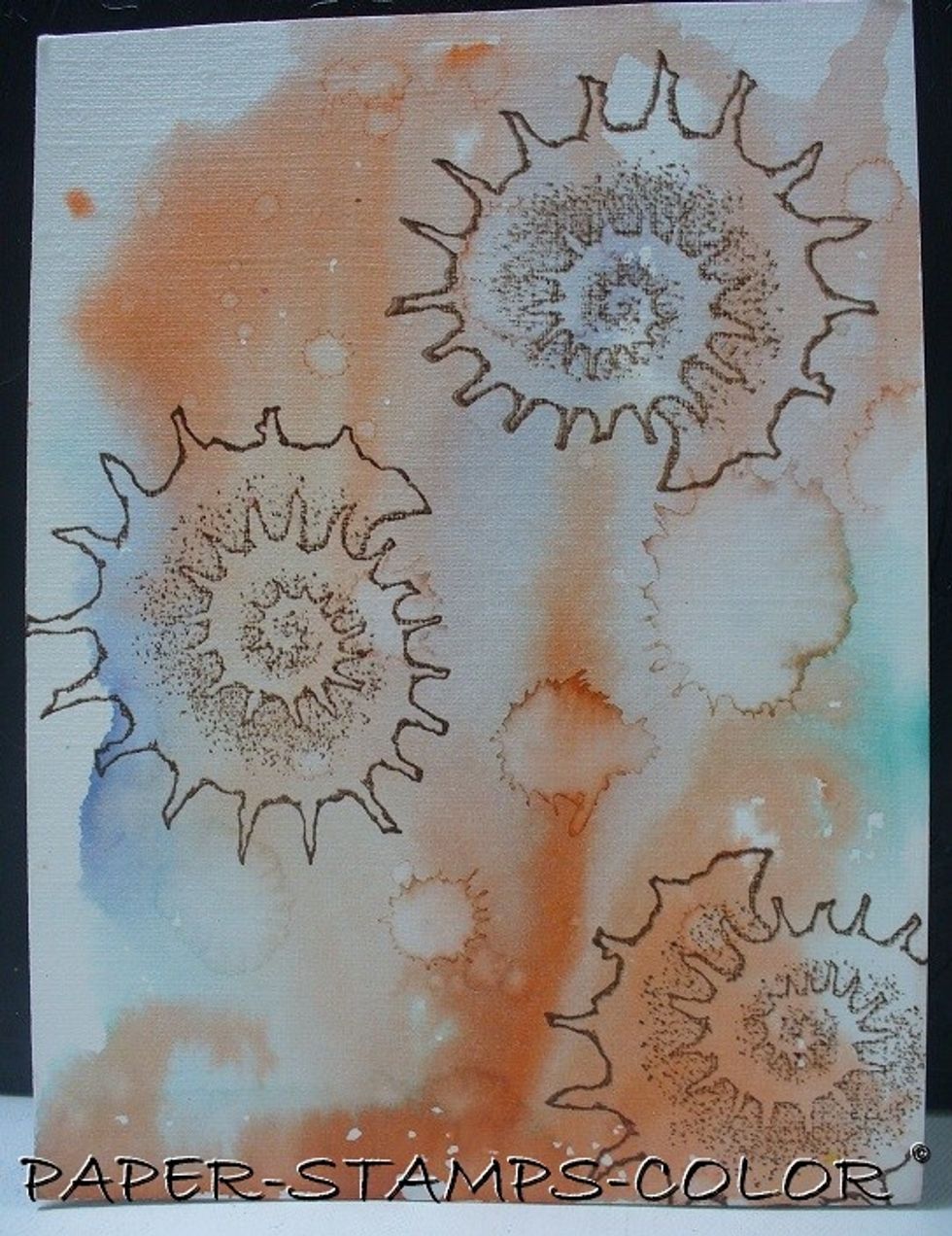 I added stamped droplets, stamp is also from Designs by Ryn. I stamped some script as well, from Paper Artsy. I colored the blank part of the shells with a white watercolor pencil.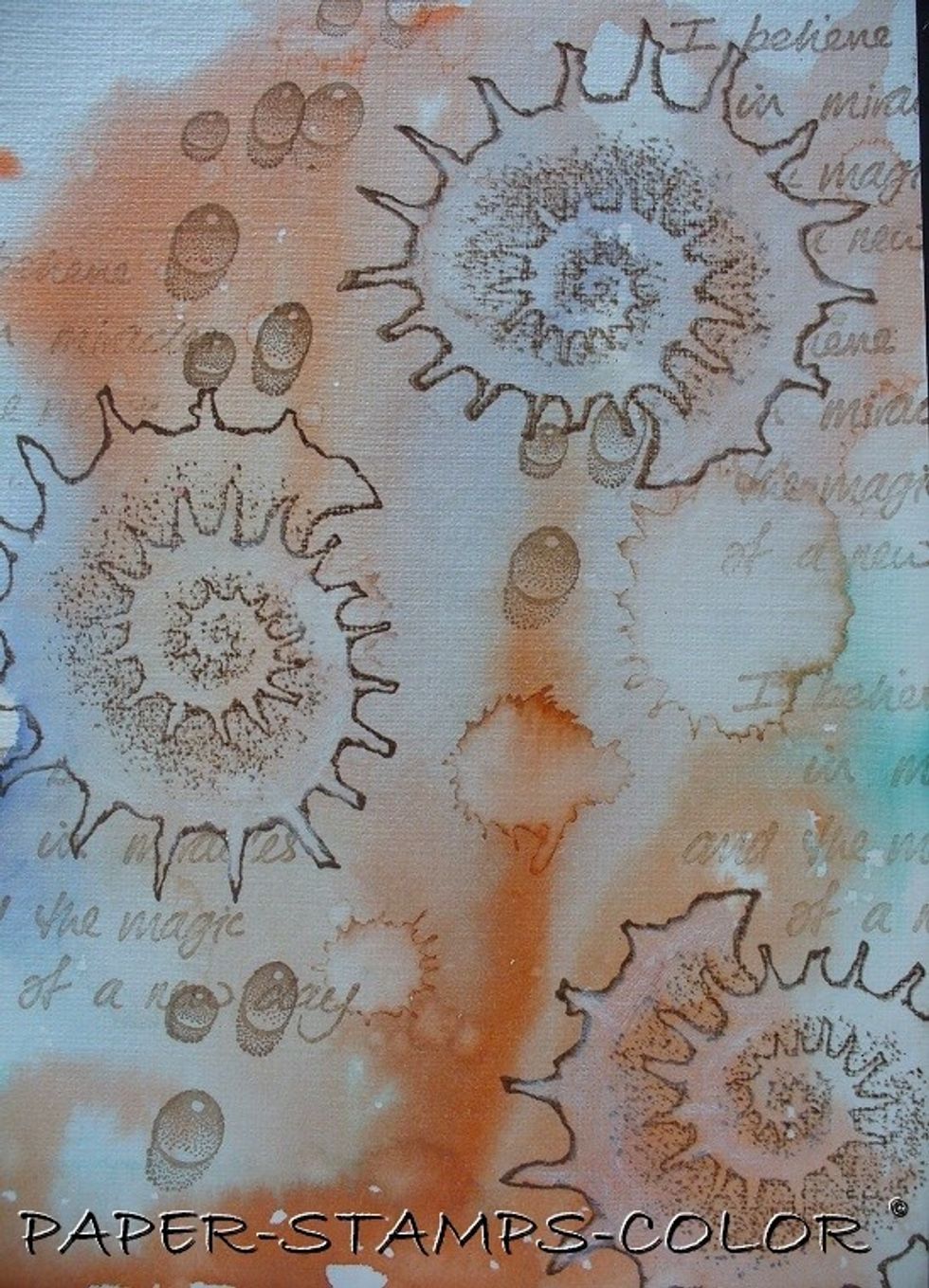 Add white accents to the stamped images with a white acrylic marker as shown.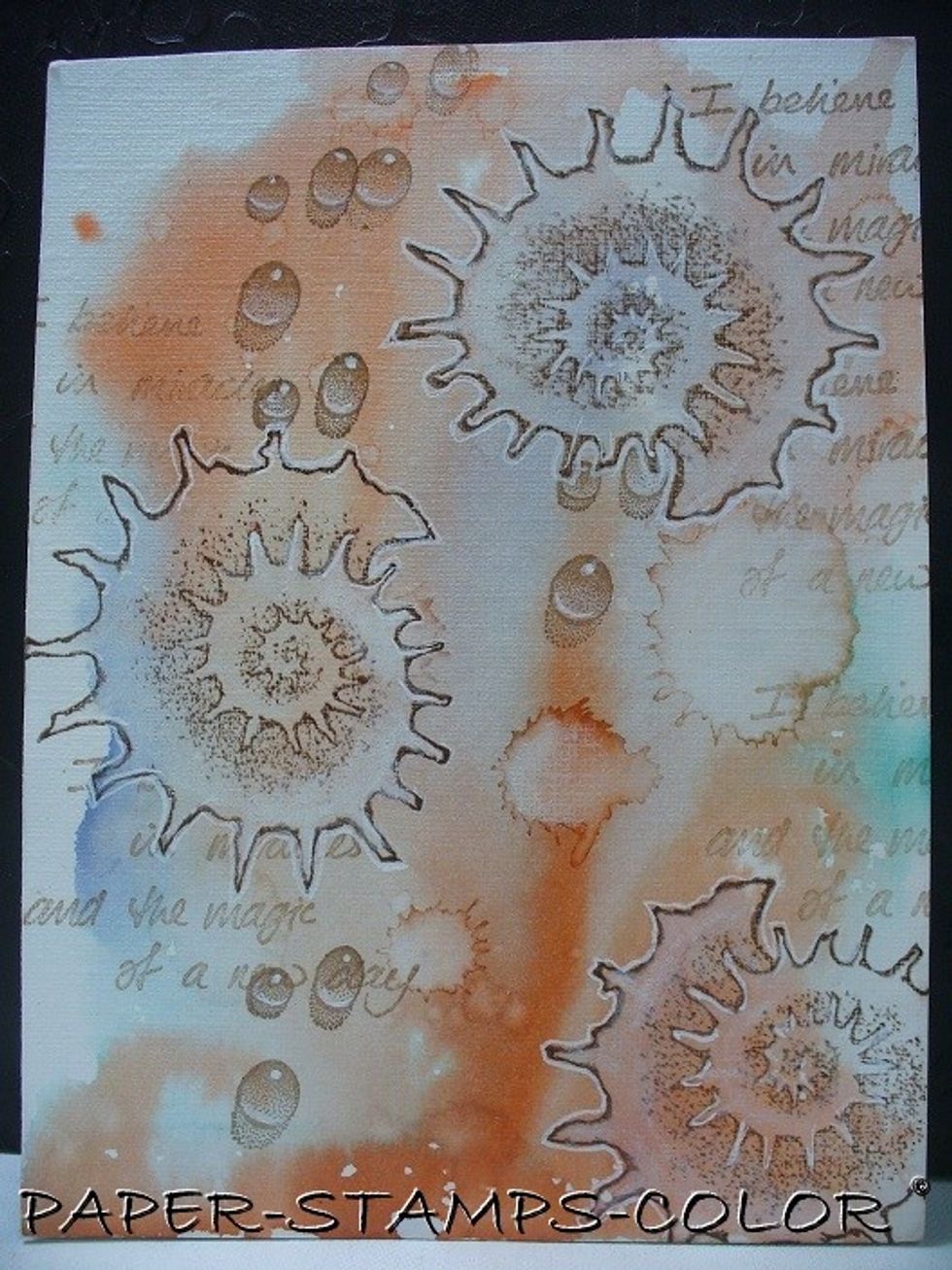 Add color to the centre of the spirals with a watercolor pencil, orange in this case, to make them pop.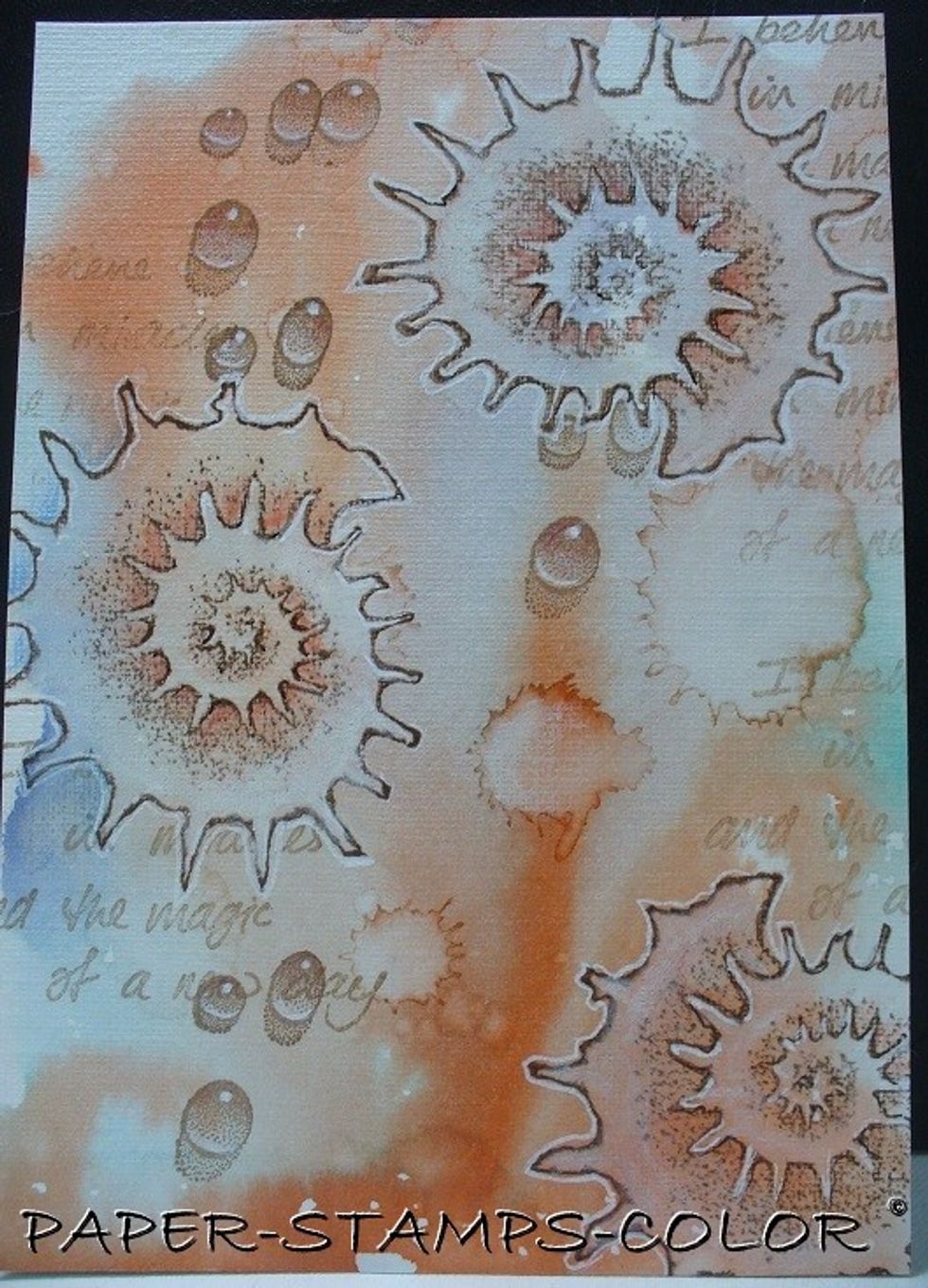 Add hints of green to the shell as shown with a watercolor pencil.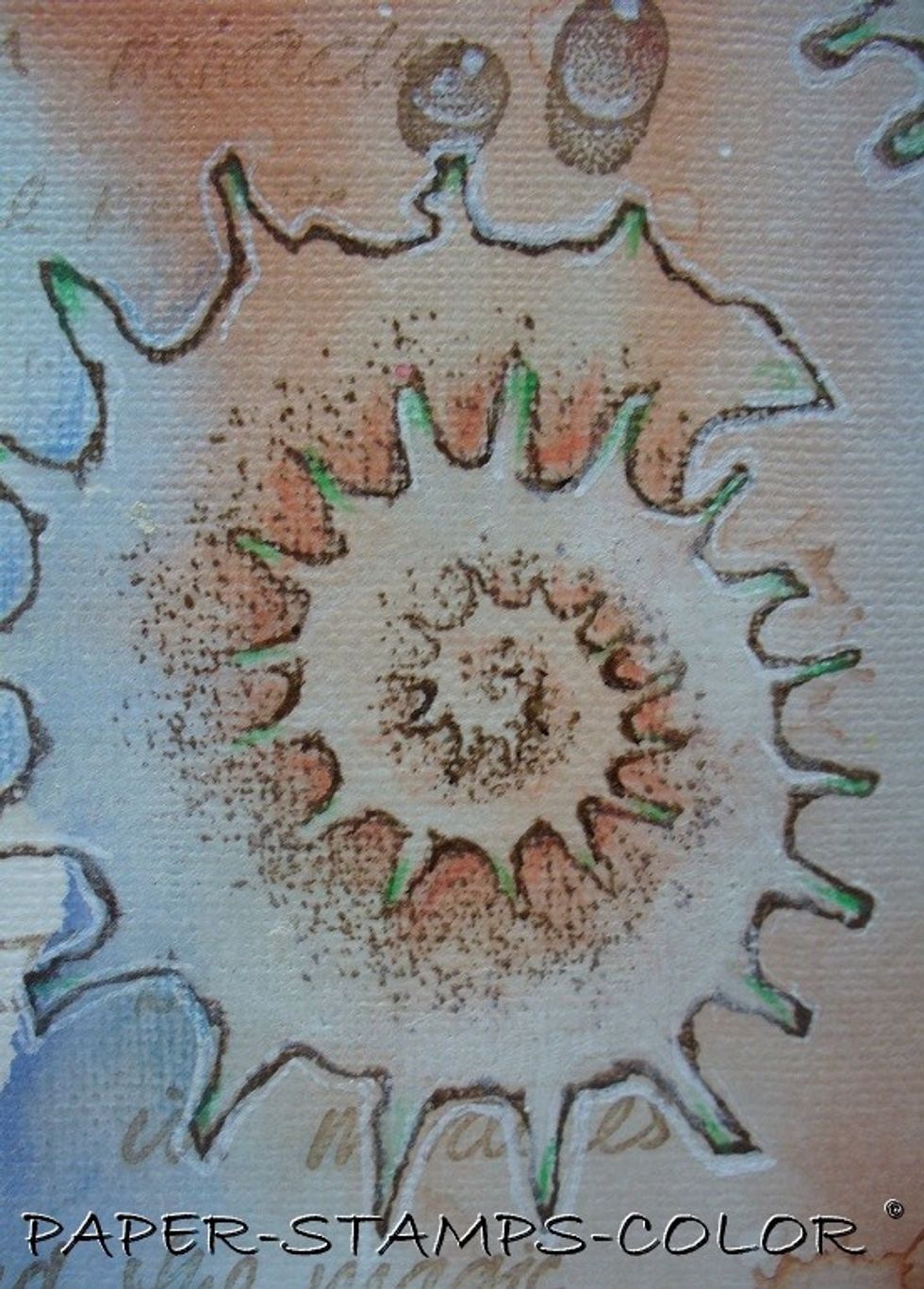 Detail of the droplets the inks and drops created : the inks all pushed to the edges of it. I think that's magic… I couldn't have painted it that way! I added a tiny bit of green and white to it...
The second background I am going to create a card with: very different paper, but a beauty too! Here it is drying in the sun.
After it had dried!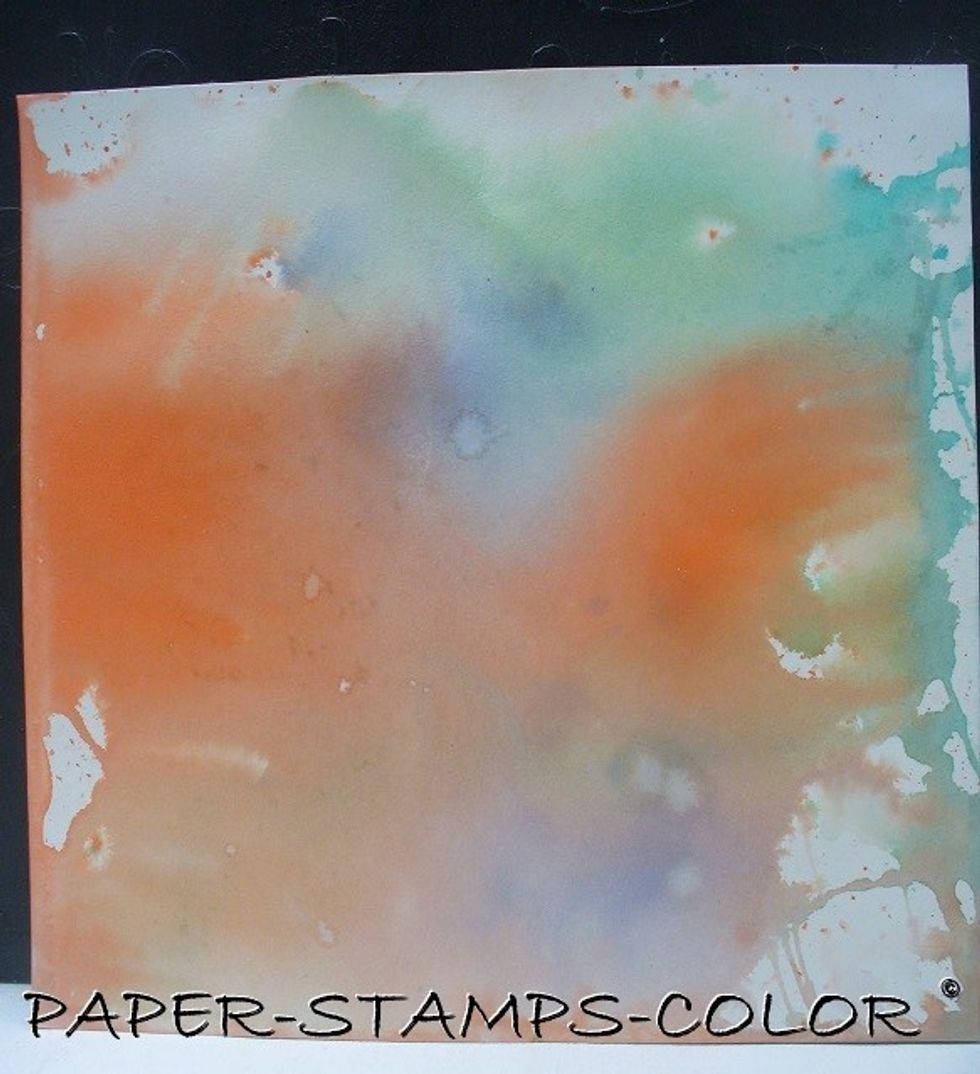 Cut to size...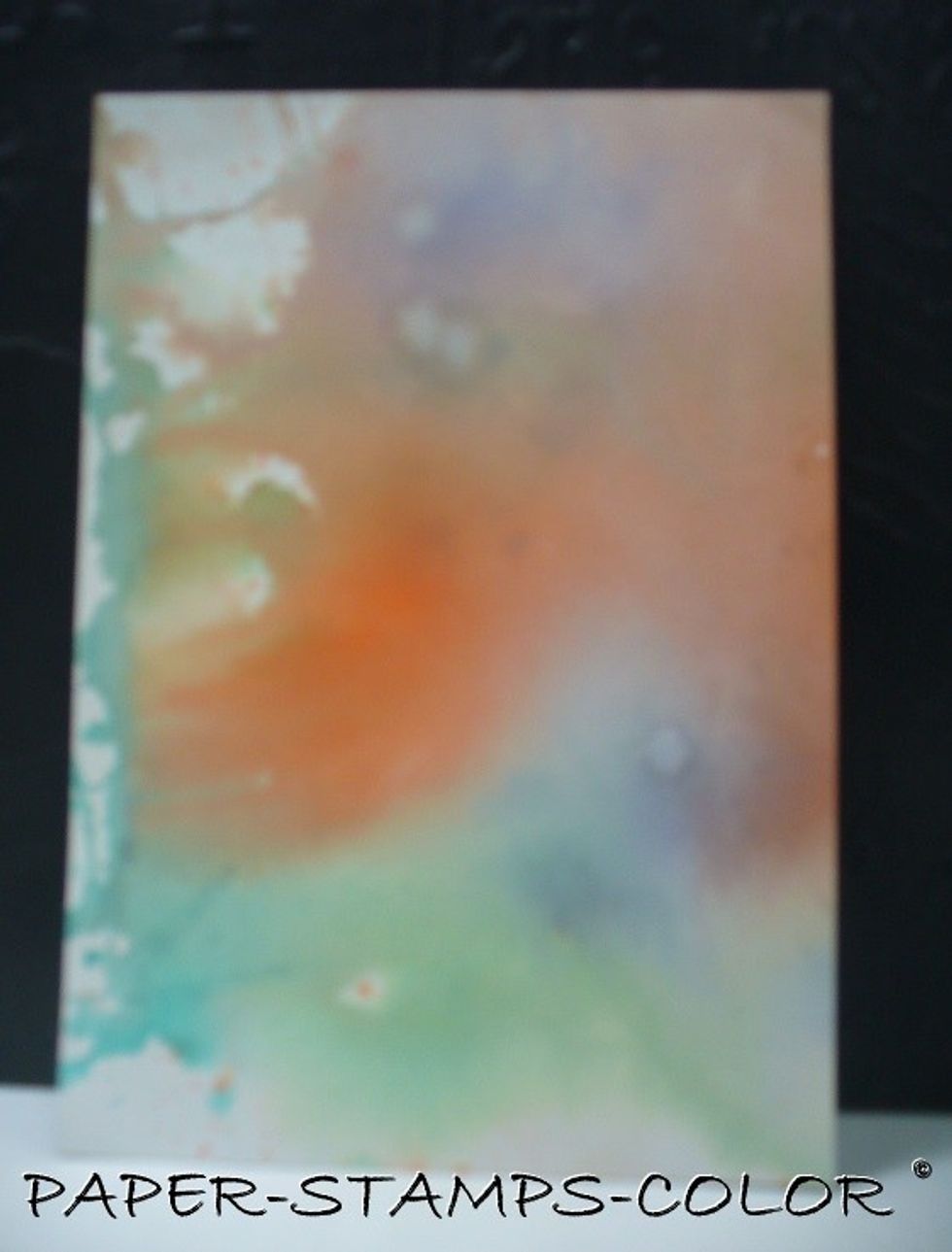 Just as the first card... add sponging, stamping and white accents... and extra color with a watercolor pencil. I used the edges of the stamp to stamp around the edges, very lightly.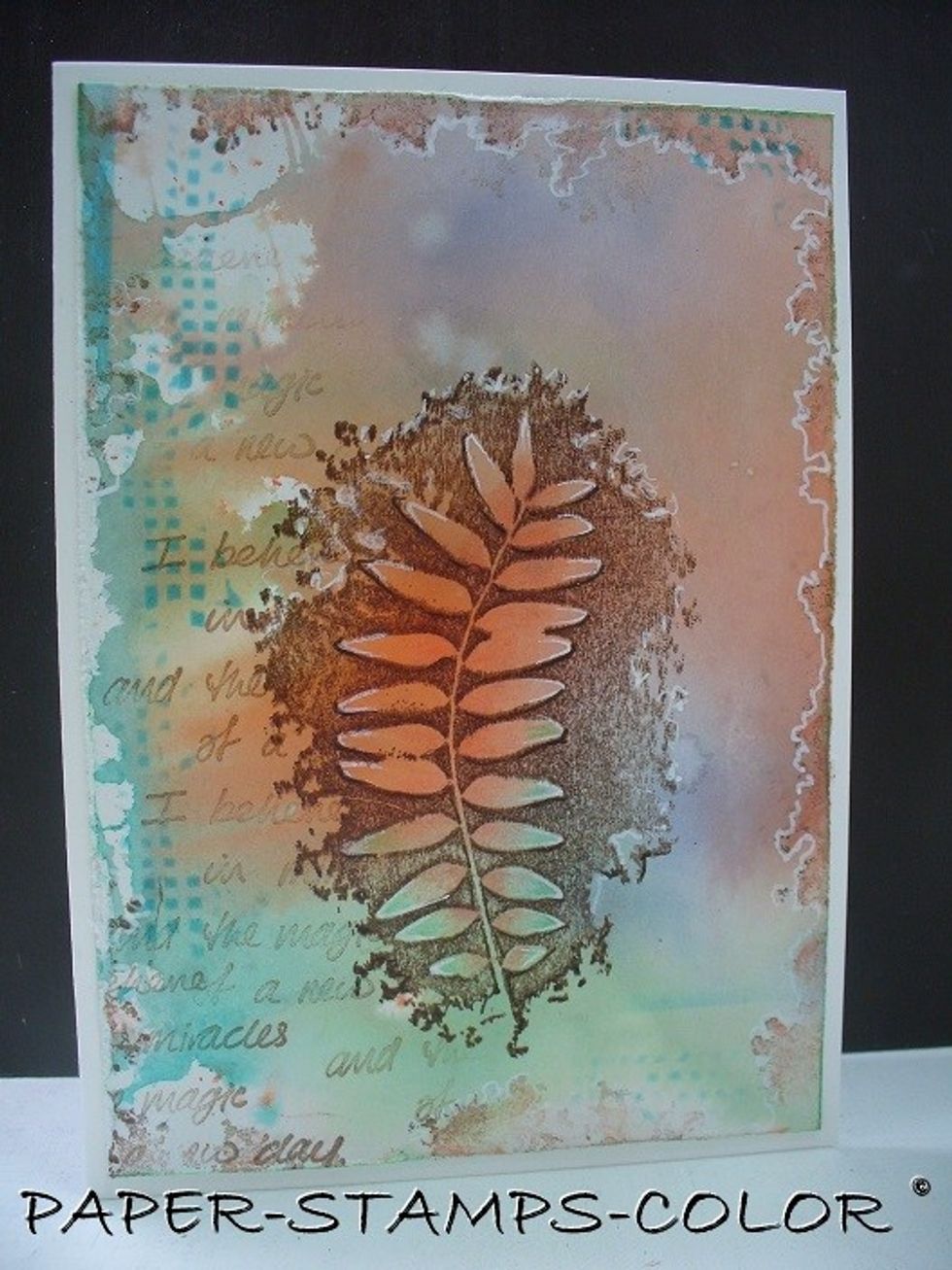 Close- up of the edge too!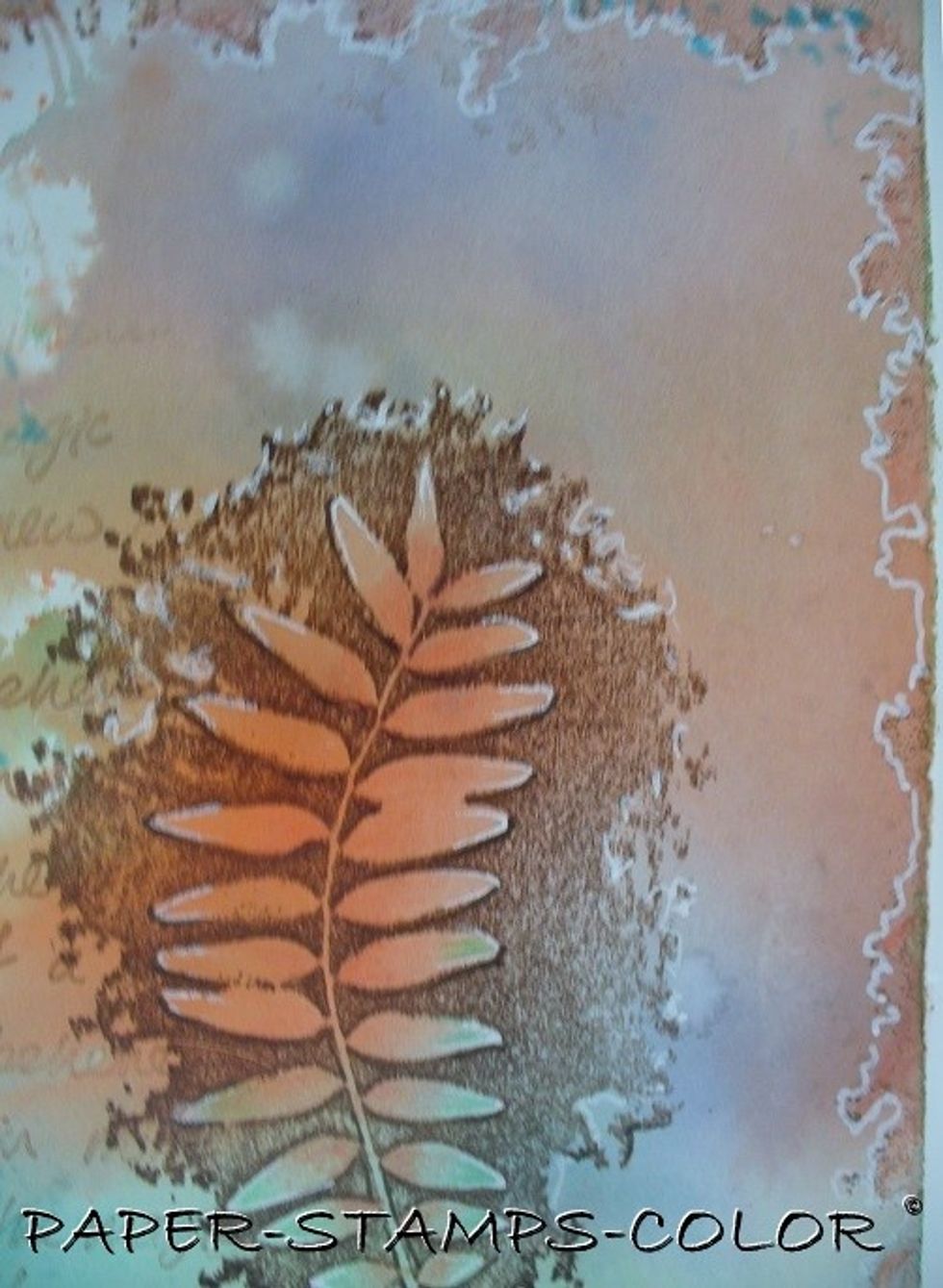 The sponged details on the edge...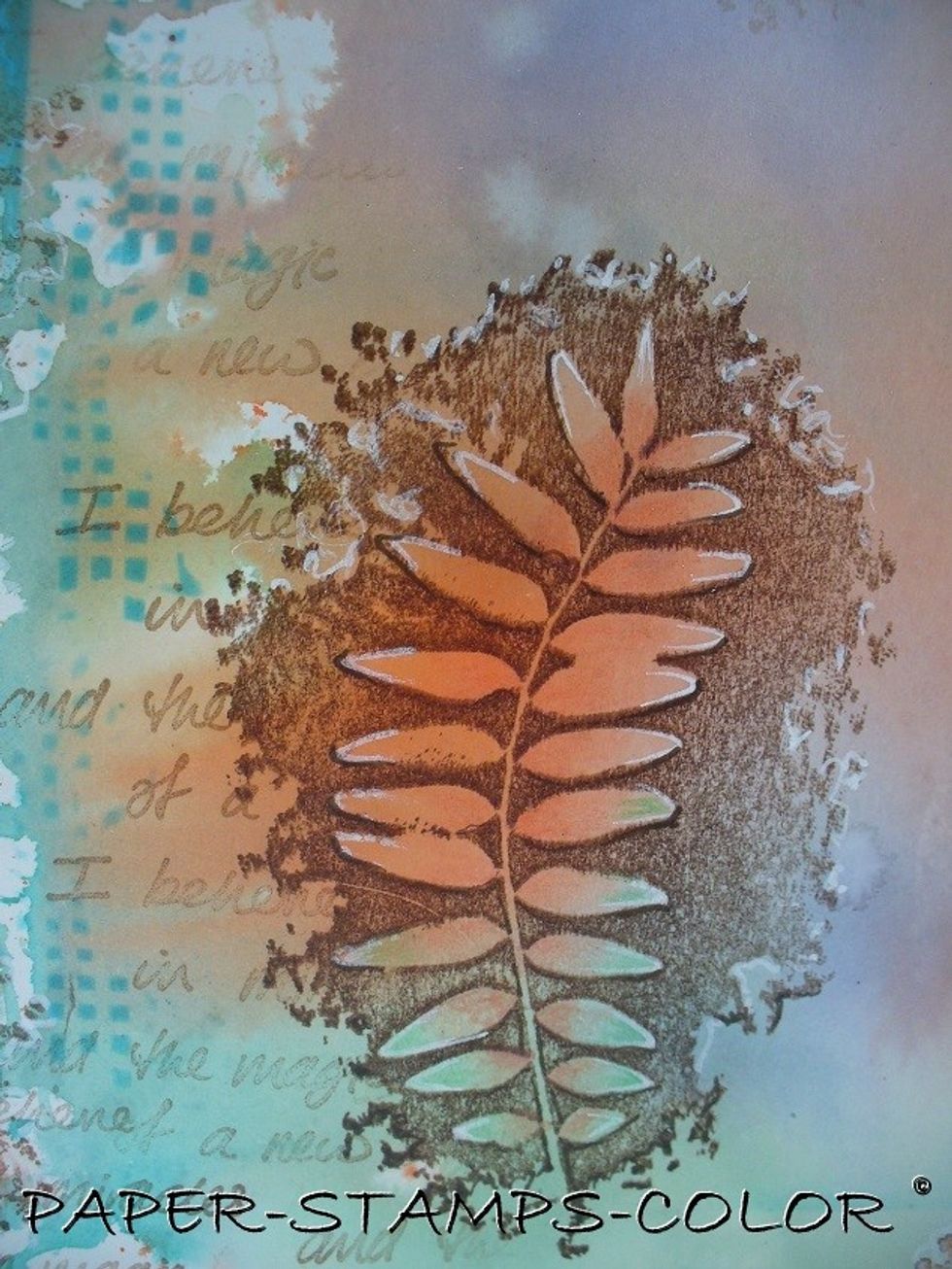 See you again next time!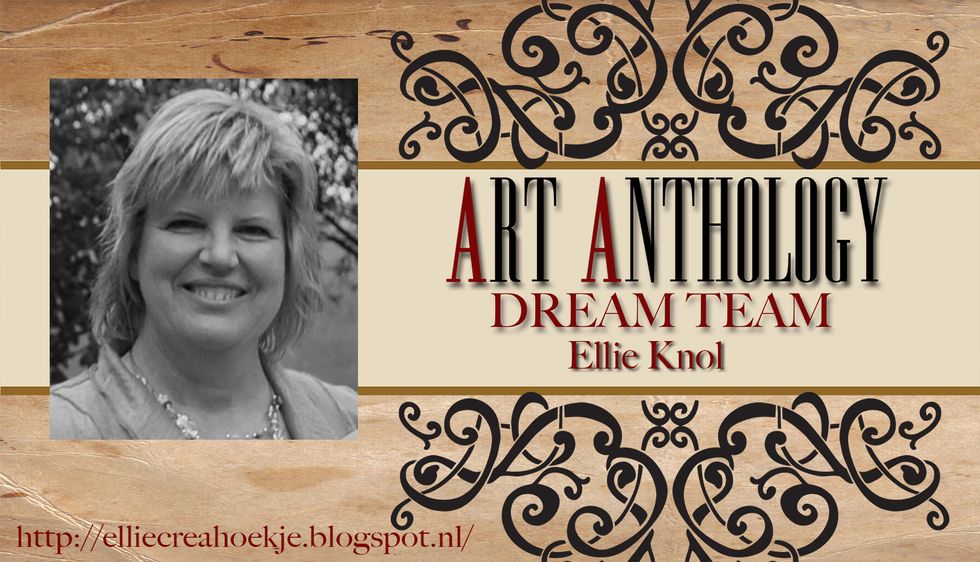 Radiance Minx
Panache Minx
Stargazer Minx
Lotus Stencil 6×9
stamps and stampng ink
white acrylic marker
watercolor pencils
Art Anthology
Art Anthology is a manufacturer of dimensional mediums.\n\nCome chat with us in our Facebook Group: Art Anthology Adventures in Art