Originally a Central Java, Indonesia dish. That is damp, sweet, dark-colored and an alltime favourite dish by most of my family
326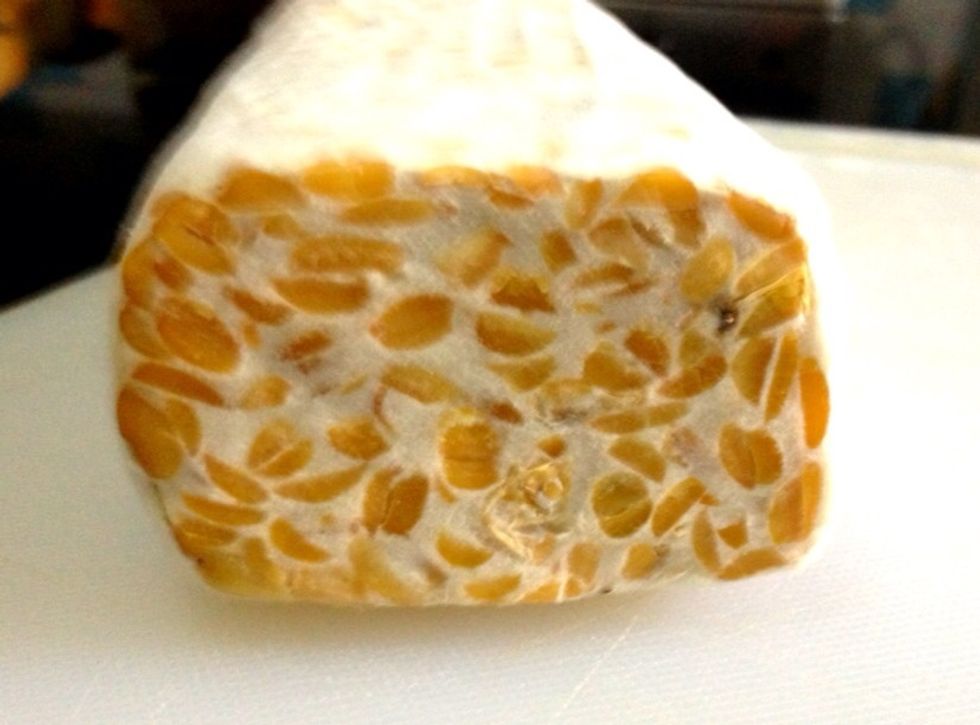 Traditional product of Indonesia. Made by a natural and controlled fermentation process that binds soybeans into a cake form.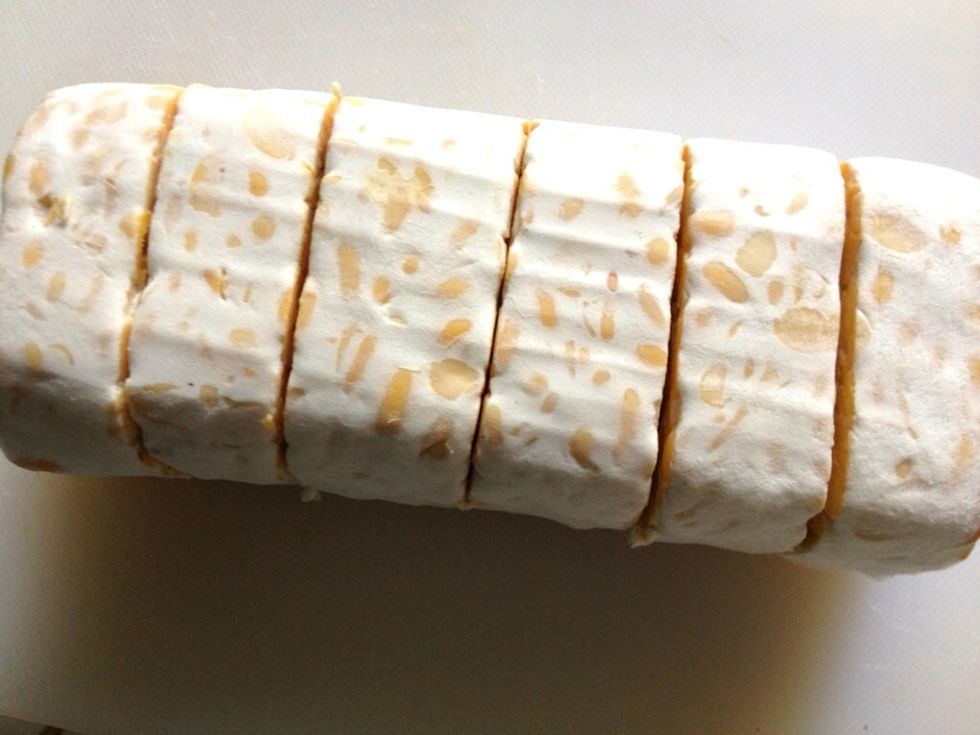 For this recipe, I like to have my tempeh slightly thick. Approx 1.5 cm wide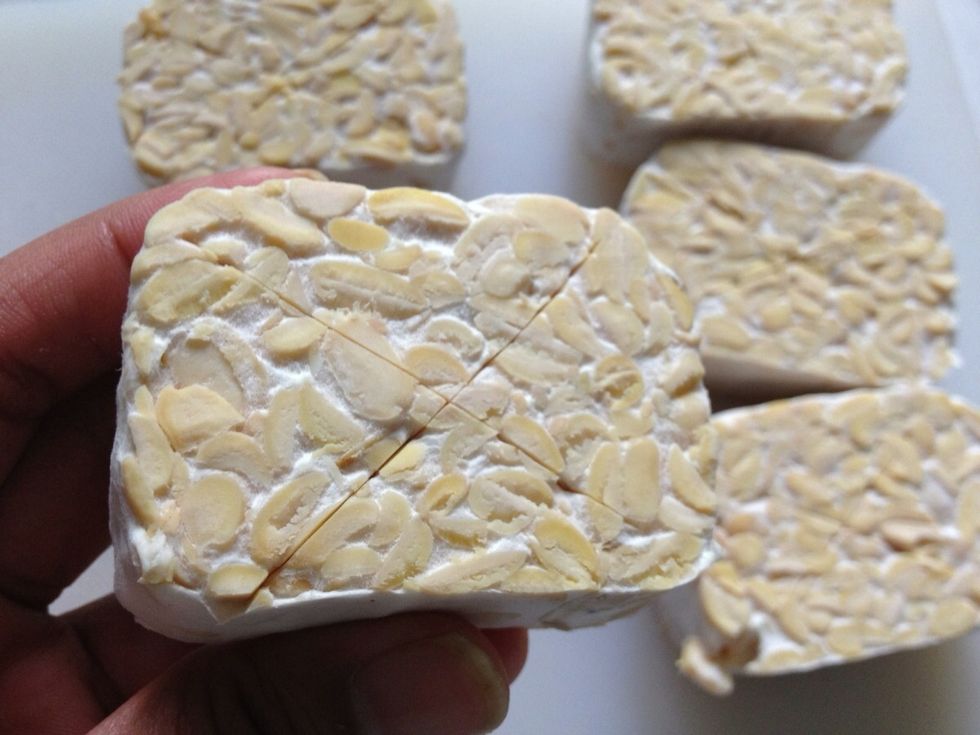 Make some incision on each side. This to help the tempe absorbs the spices more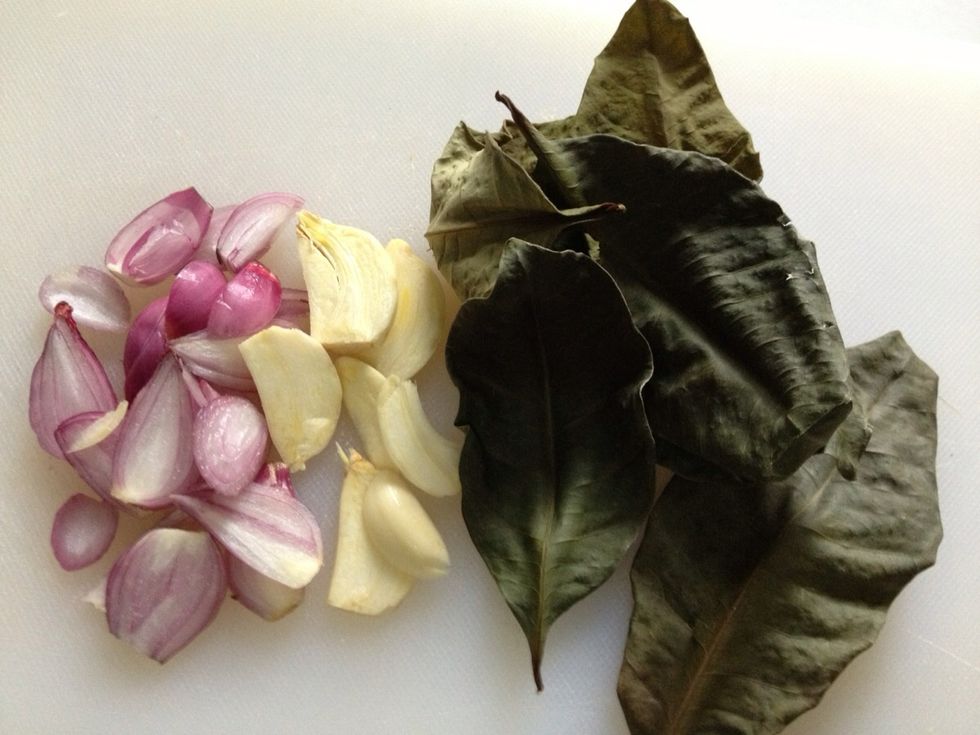 Bruised and finely sliced the shallots and garlics. Use dried bayleaves if you dont have the fresh one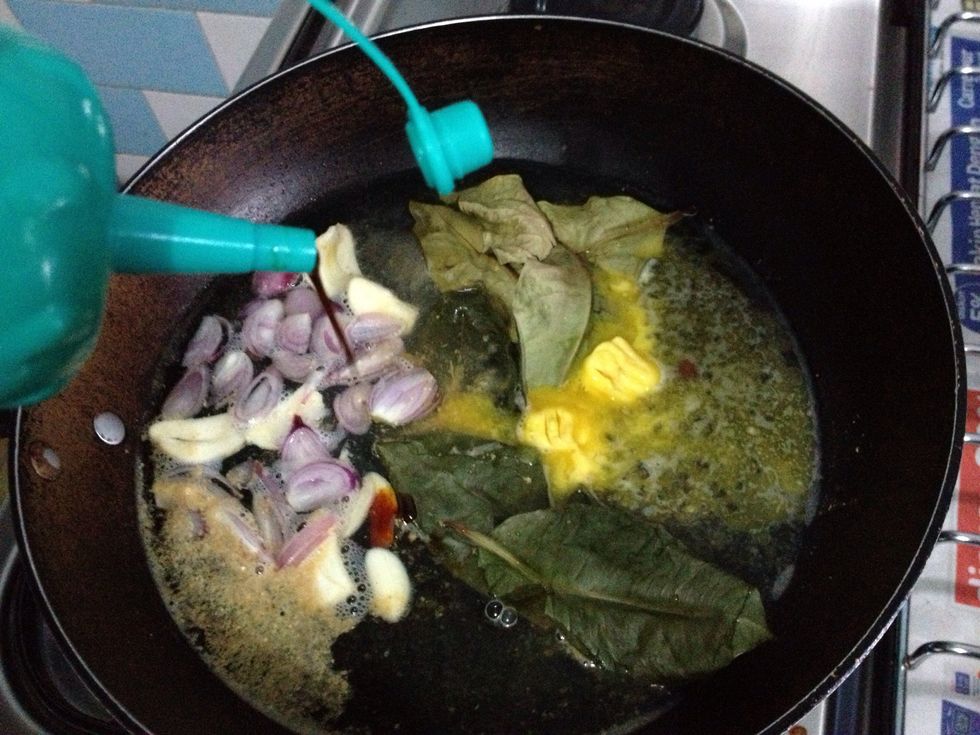 Heat a saute-pan or wok. Add in the water, 1 tbsp of margarine, the bayleaves, shallots and garlic slices. Dont forget, add in 2 tbsp of dark soy ketchup. Without this, this dish has no 'soul' :)
Add in 1/2 tsp of salt, 2 tbsp of granulated white sugar and 1 tbsp of palm sugar....taste test please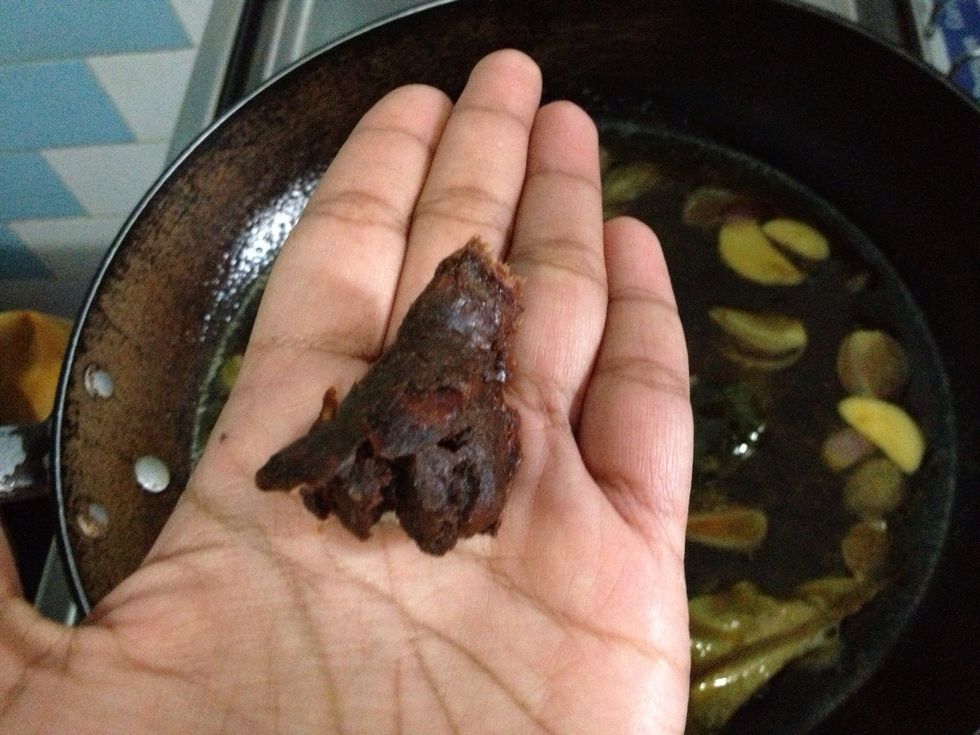 Add in the tamarinds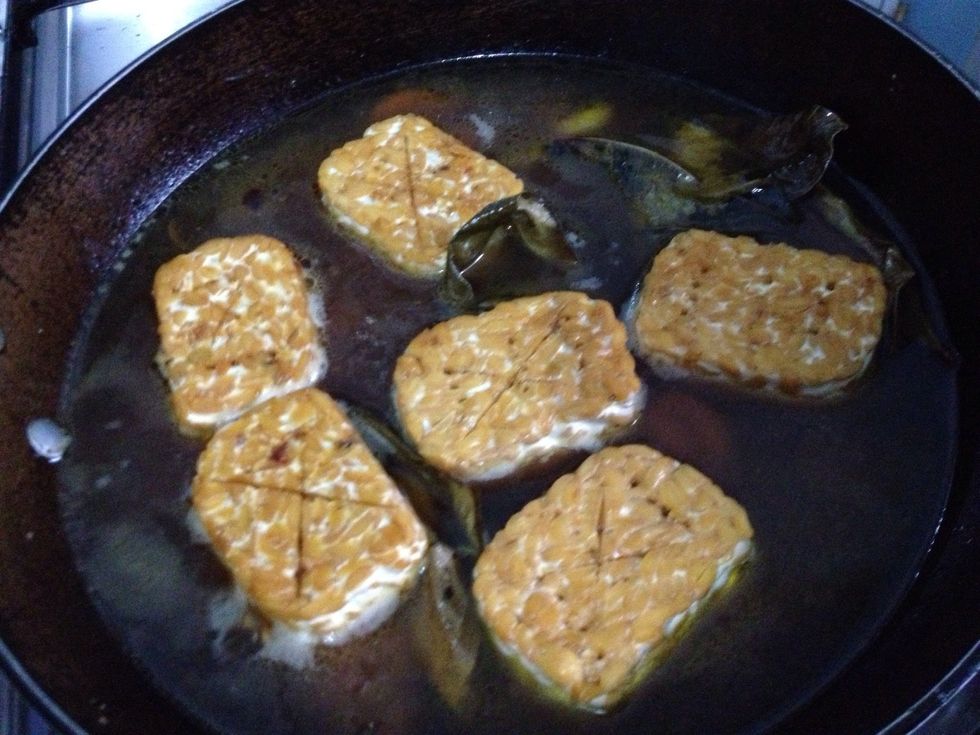 Add in the tempeh. Cover with a lid and let it simmber for 30-40 mnts. Flip on each side every 15 mnts.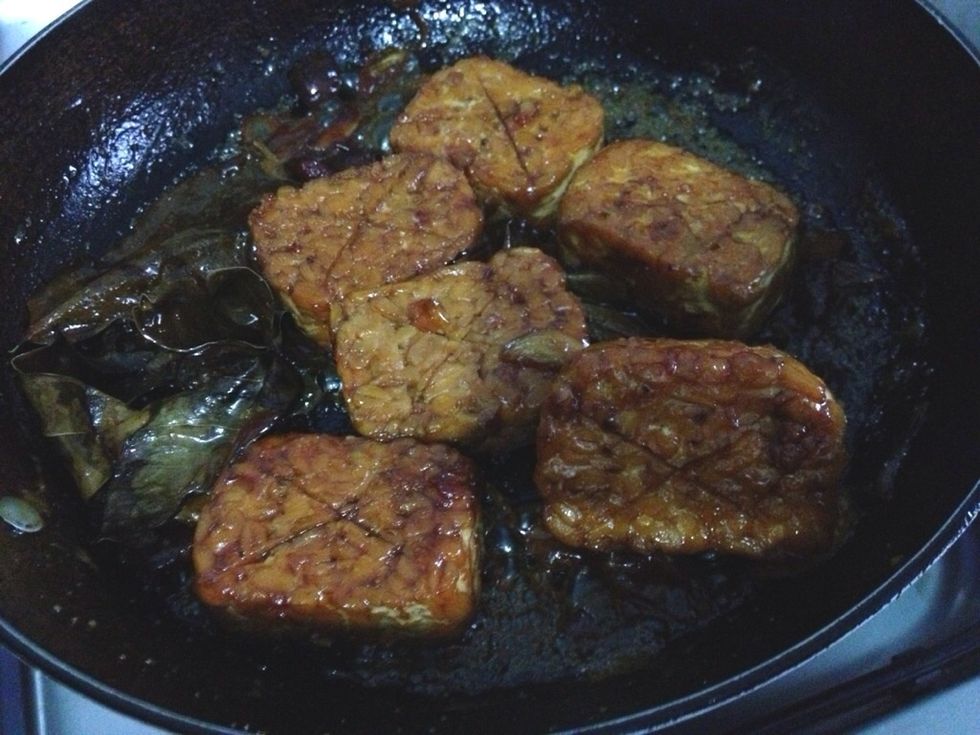 U can see those beautiful caramel under the tempeh now. Some people like to fry the end result with 50 ml of oil, but I like to have my tempeh this way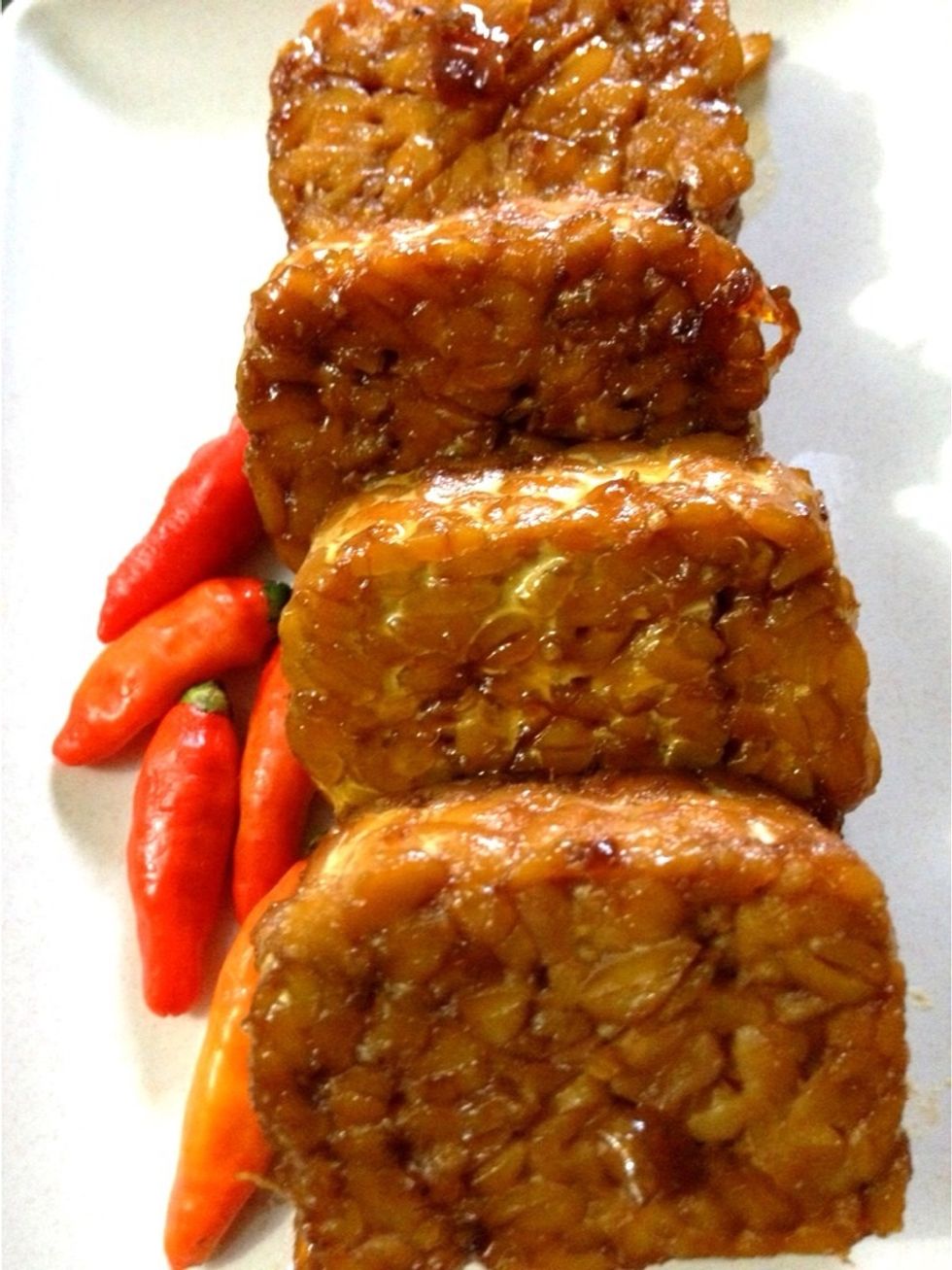 Transfer to a serving plate. Served warm with some fresh green or red bird's eye chili :) Enjoy!
300.0g Soybean cake (tempeh)
2.0 tamarind
2.0Tbsp dark soy ketchup (sweet)
2.0Tbsp granulated white sugar
1.0Tbsp palm sugar
4.0 shallots
3.0Tbsp cloves of garlic
4.0 bayleaves or salam (Indonesian bay leaves)
1.0Tbsp margarine
150.0ml water or coconut water
Putri Lah
a foodperiment and a foodventorous, an Orca lover and a simple person who enjoys cozy places, good music and good books.