How to make caramelized balsamic cipollini onions
These little onions are delicious, sweet and savory with a bit of vinegary bite.
528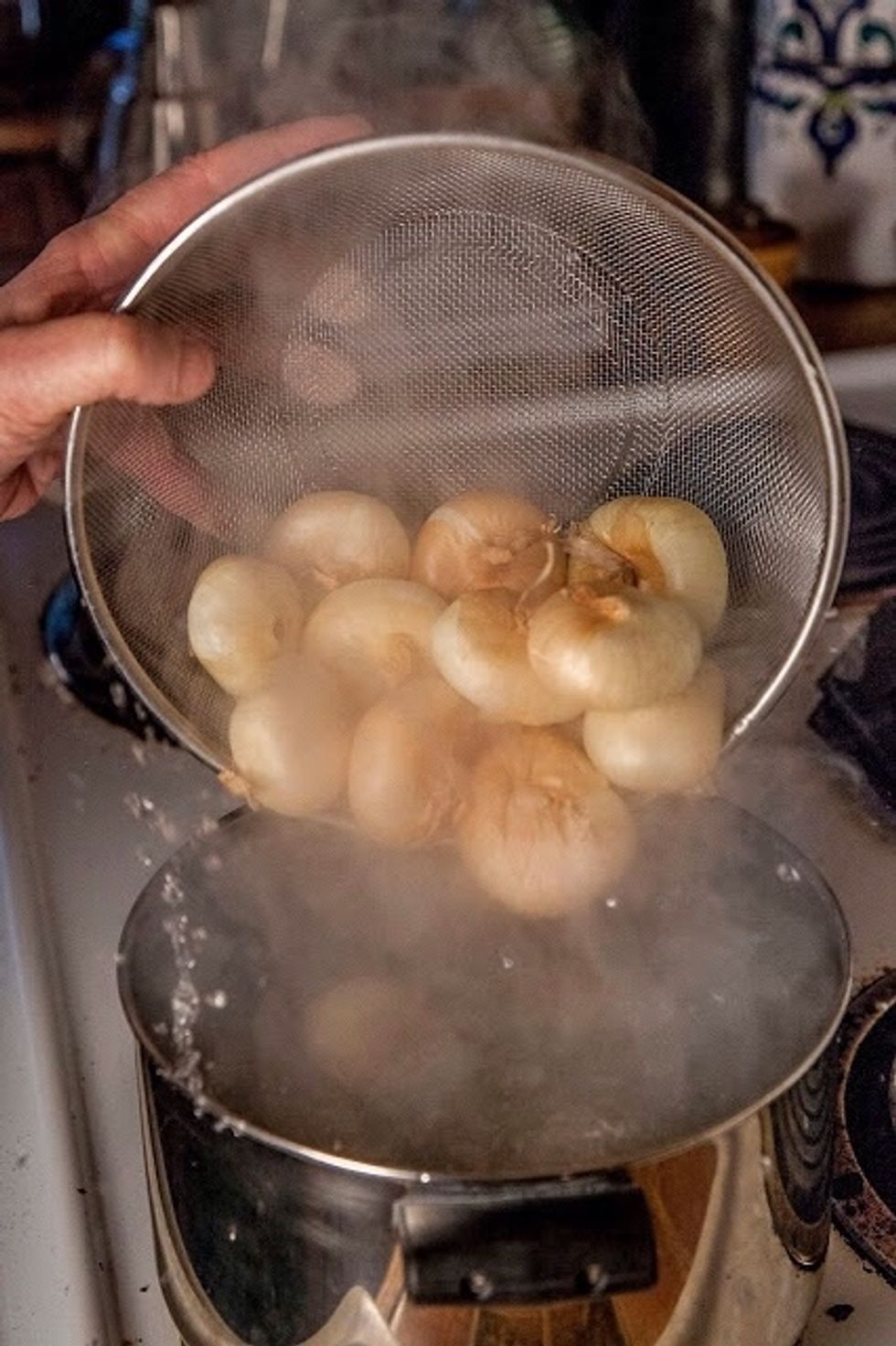 Boil a large pot of water. When the water boils, toss in the onions.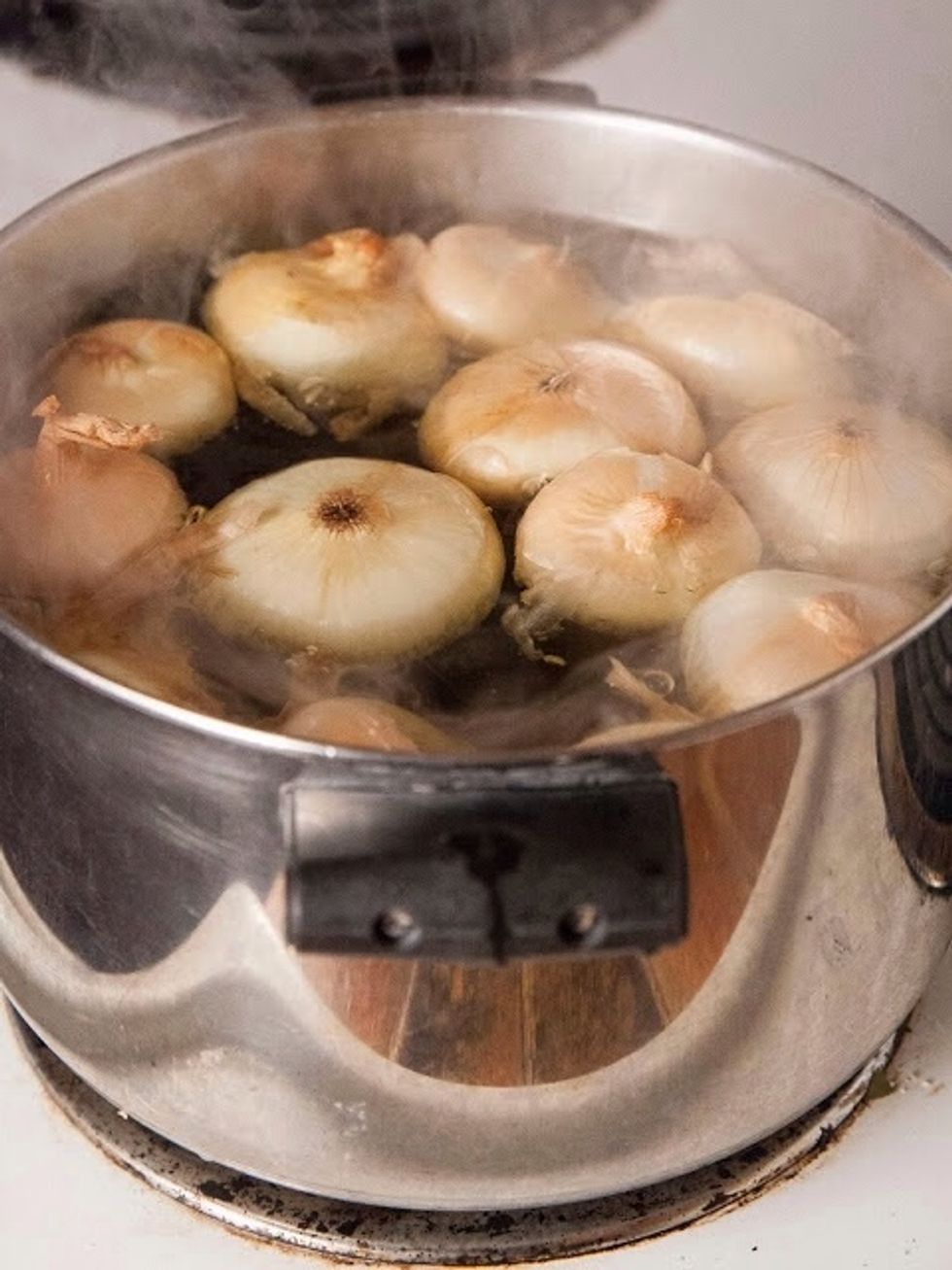 Par boil them for about 1 minute.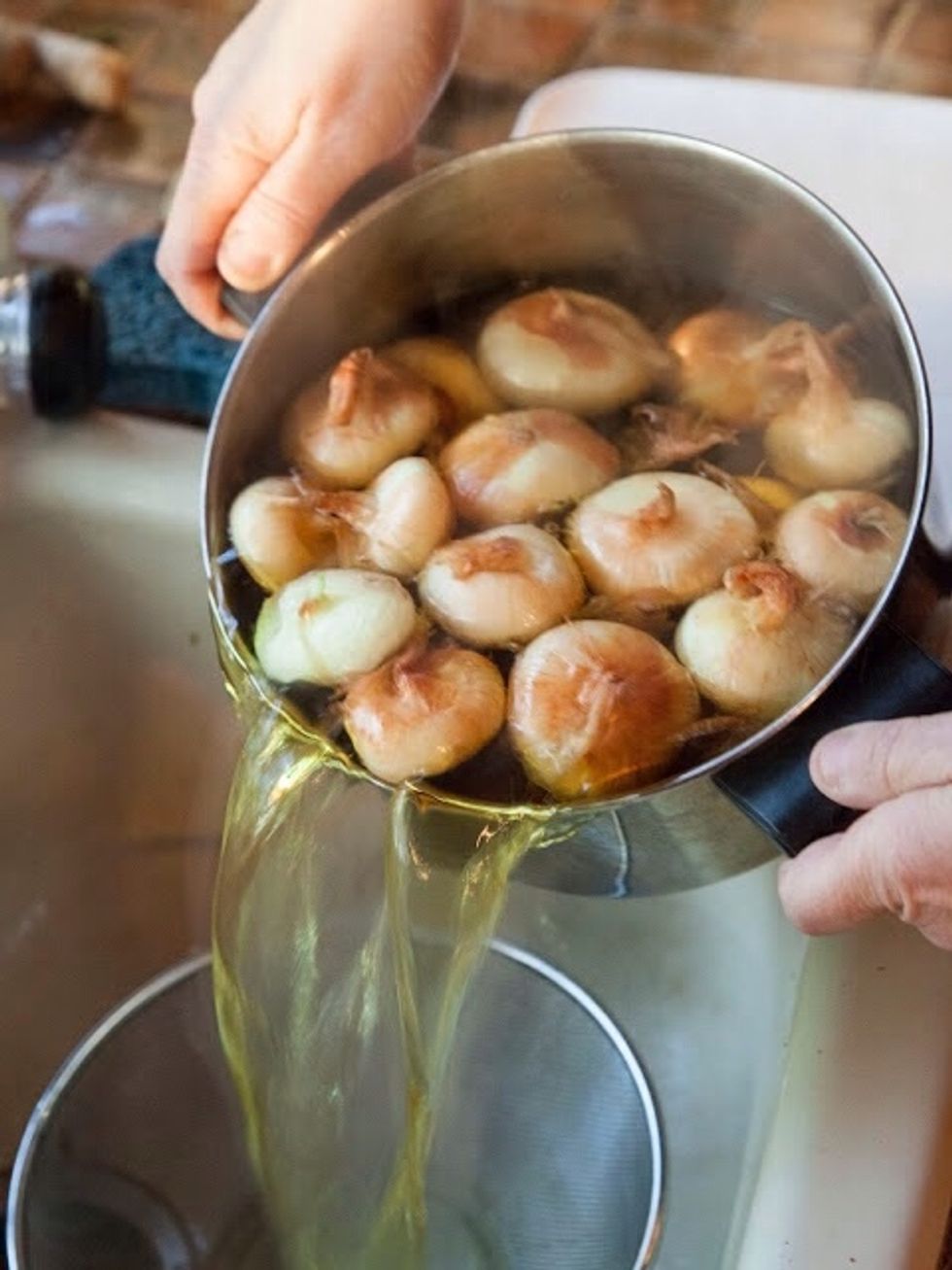 Drain the onions.
Rinse them in cold water to stop the cooking process. Set them aside to cool a bit.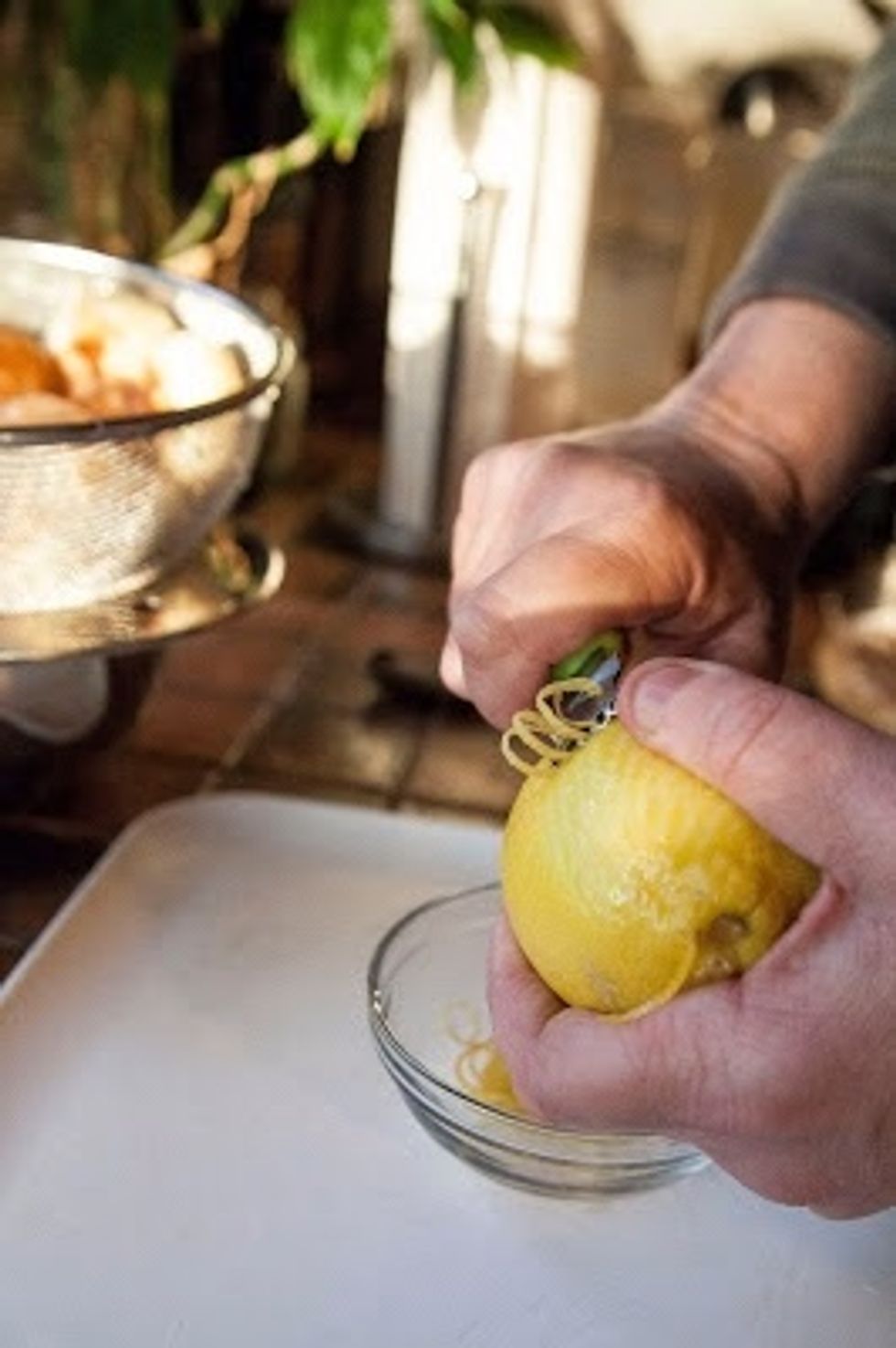 Zest 1 lemon.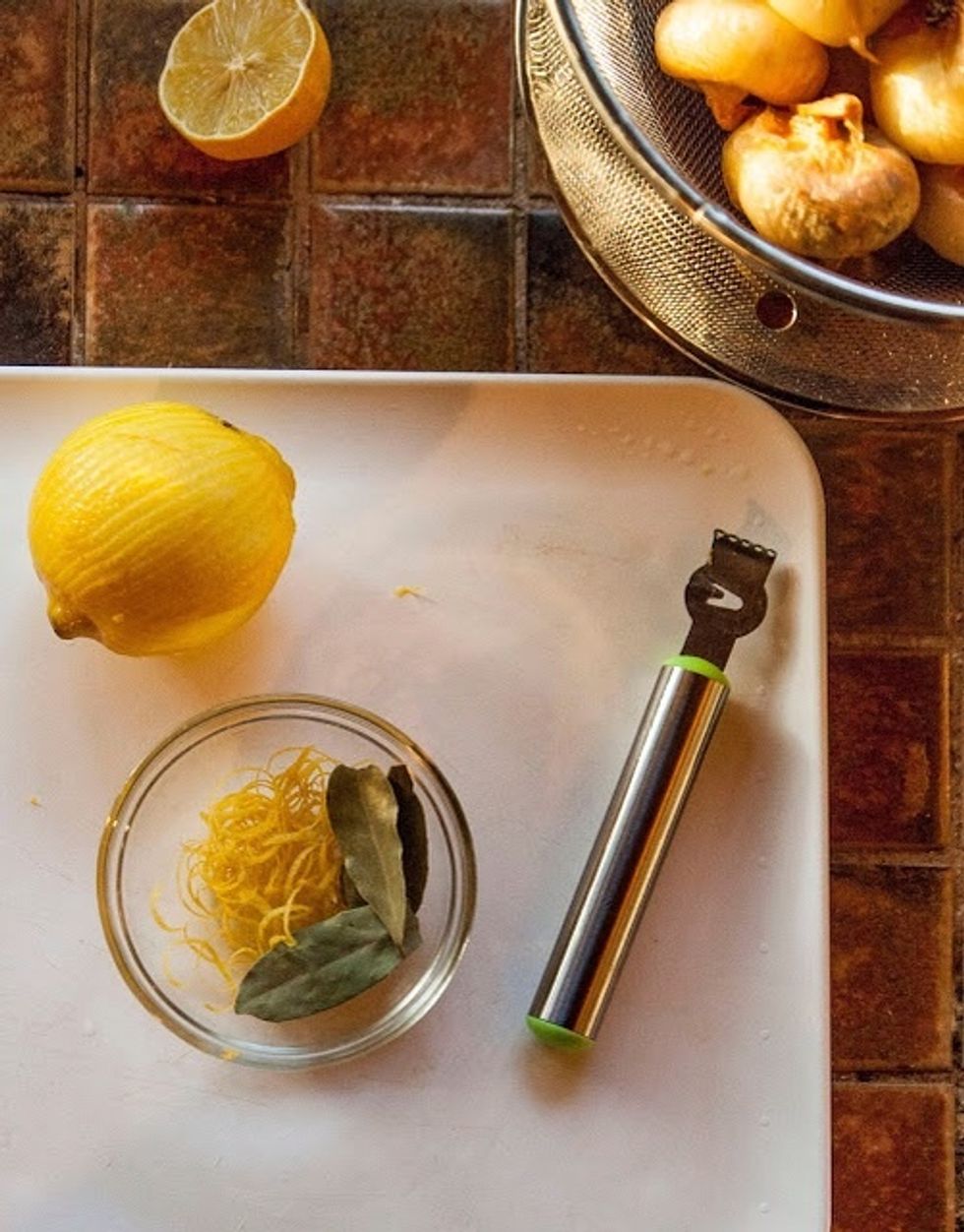 Mix the lemon zest with the bay leaves.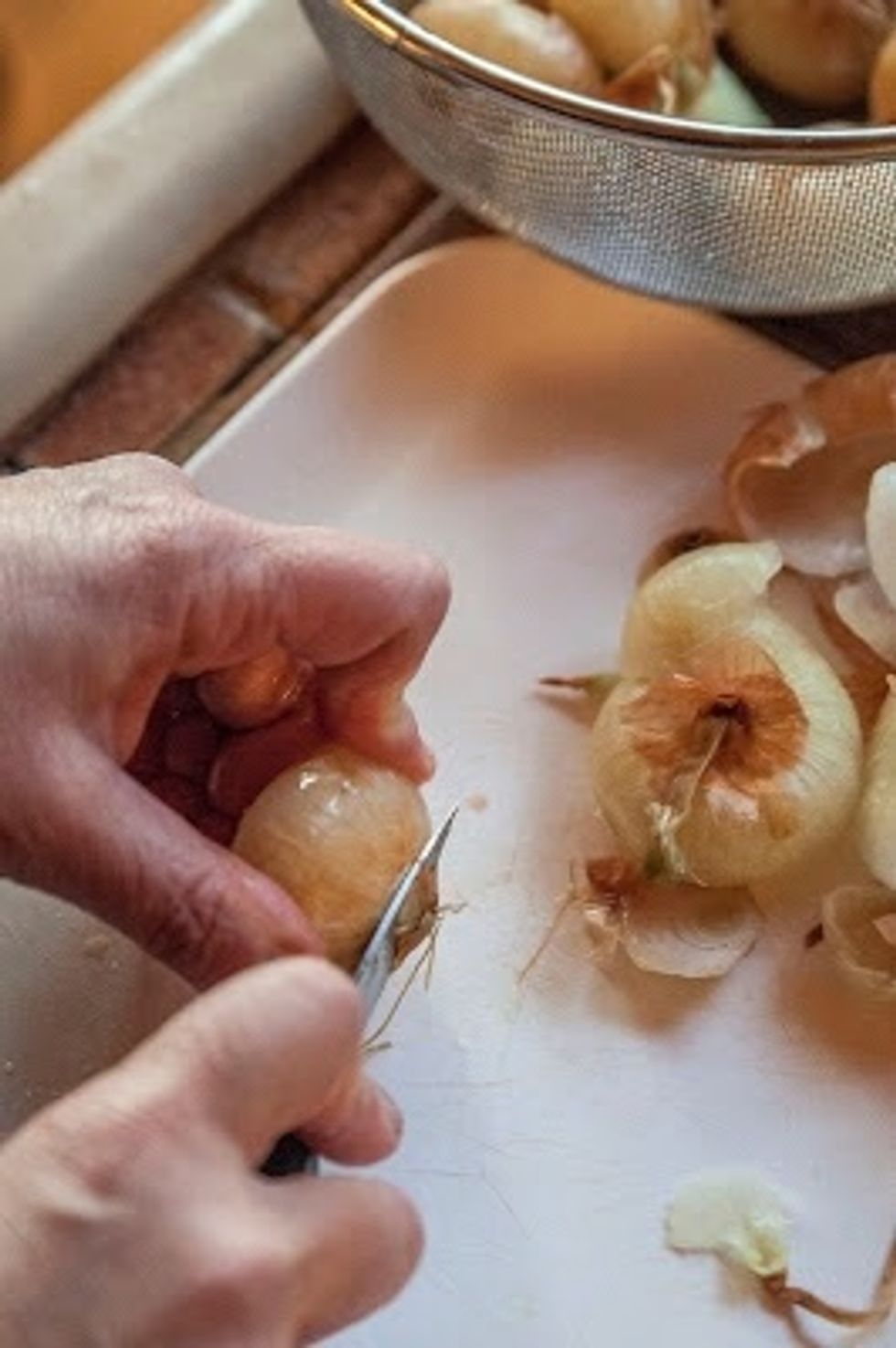 When the onions have cooled a bit, slip them out of their outer skin by cutting off the tip of the onion...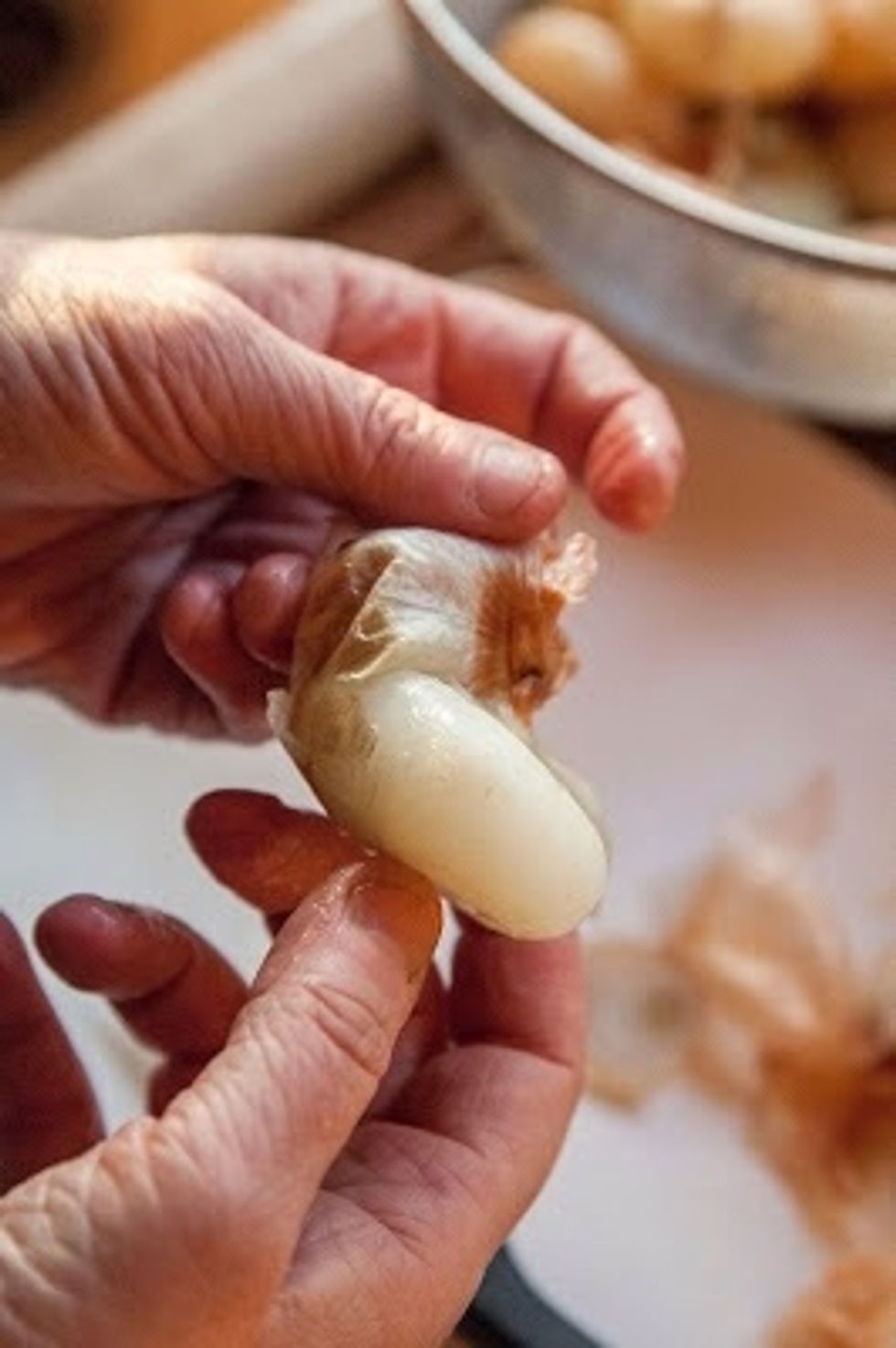 ...and gently slipping off the skin.
Like this.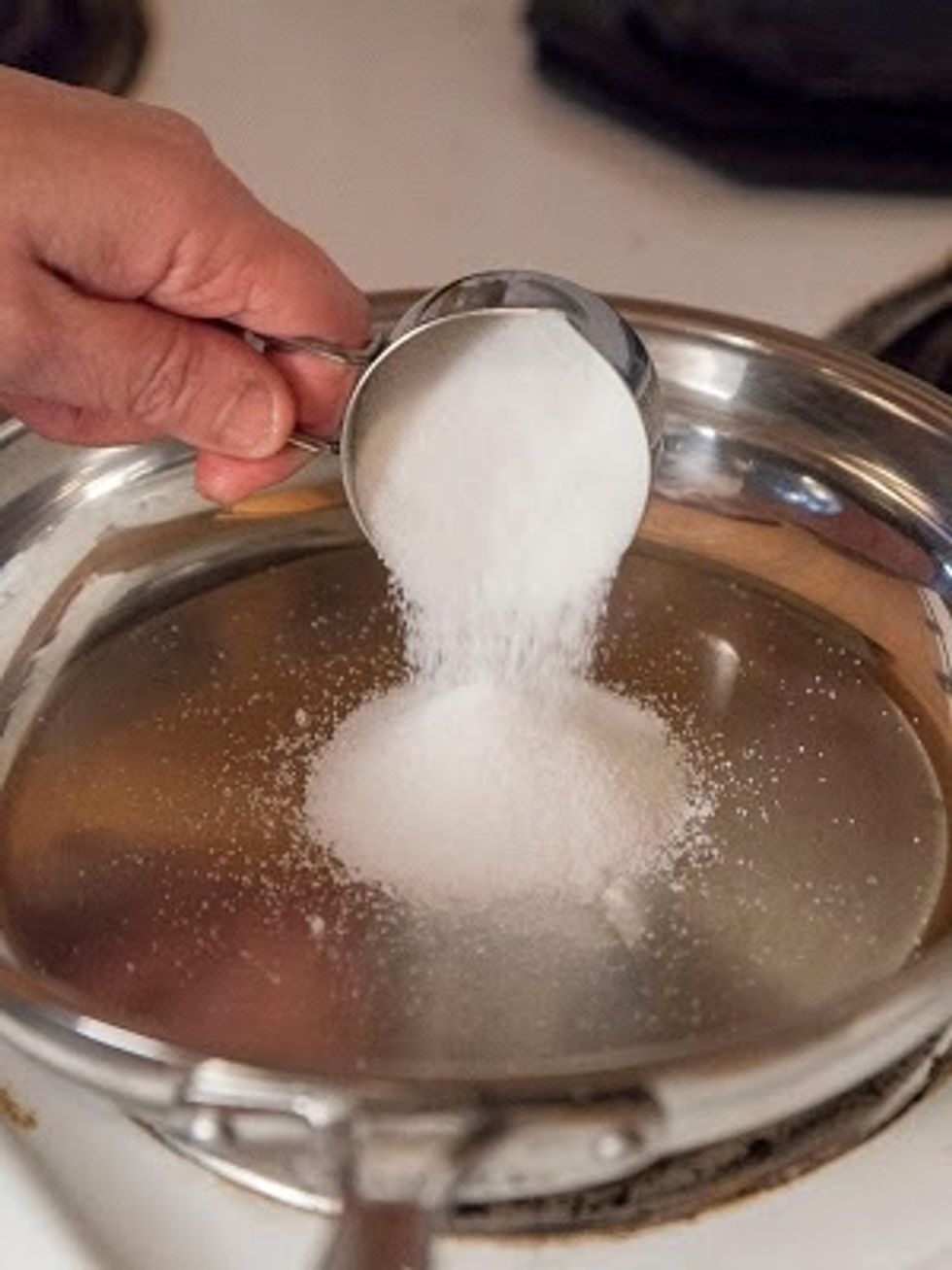 Put 1/3 cup of sugar in a little mound in a skillet.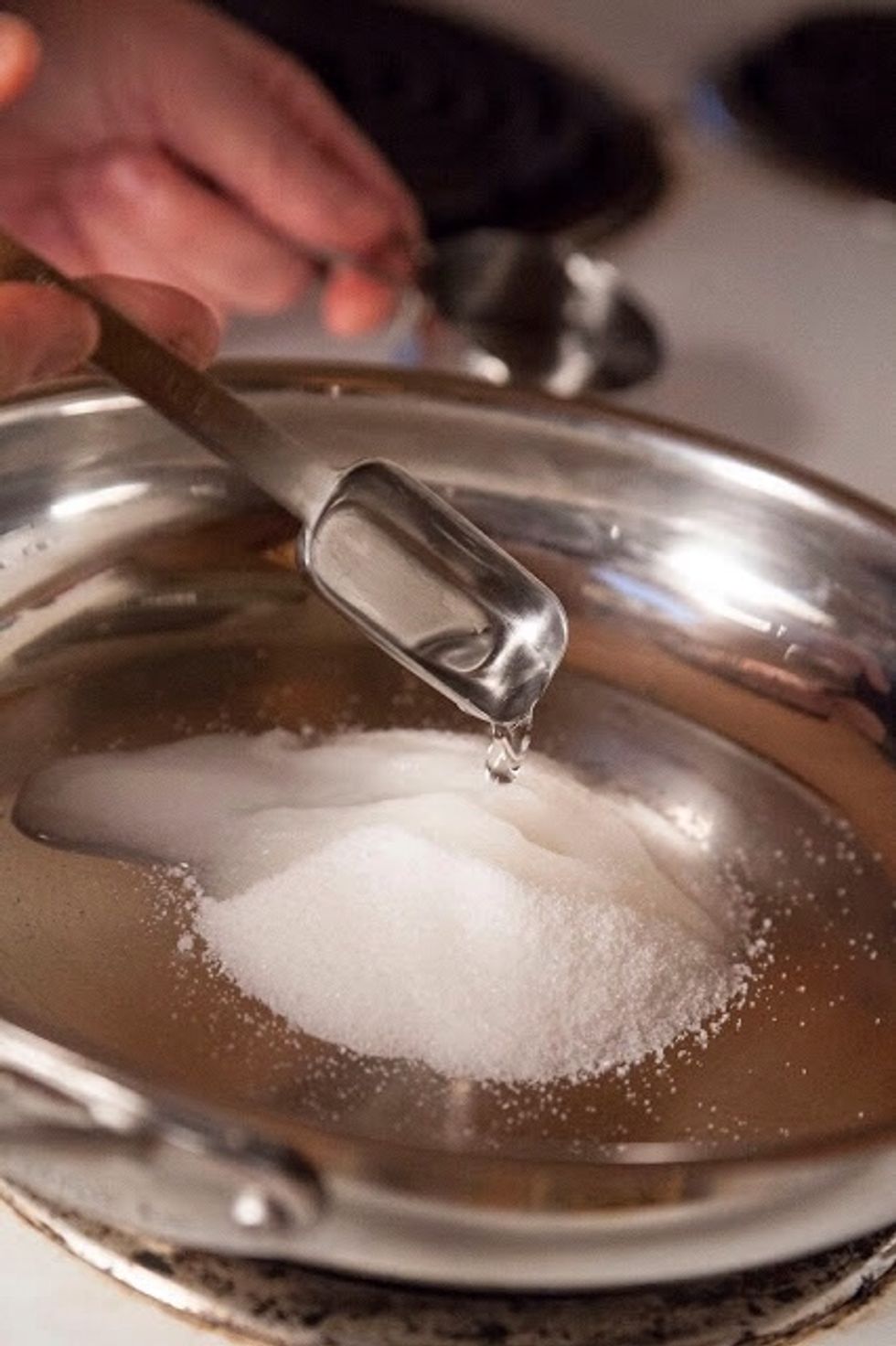 Add 1 tbs of water to it.
Gently melt the sugar water under a moderate heat without stirring it.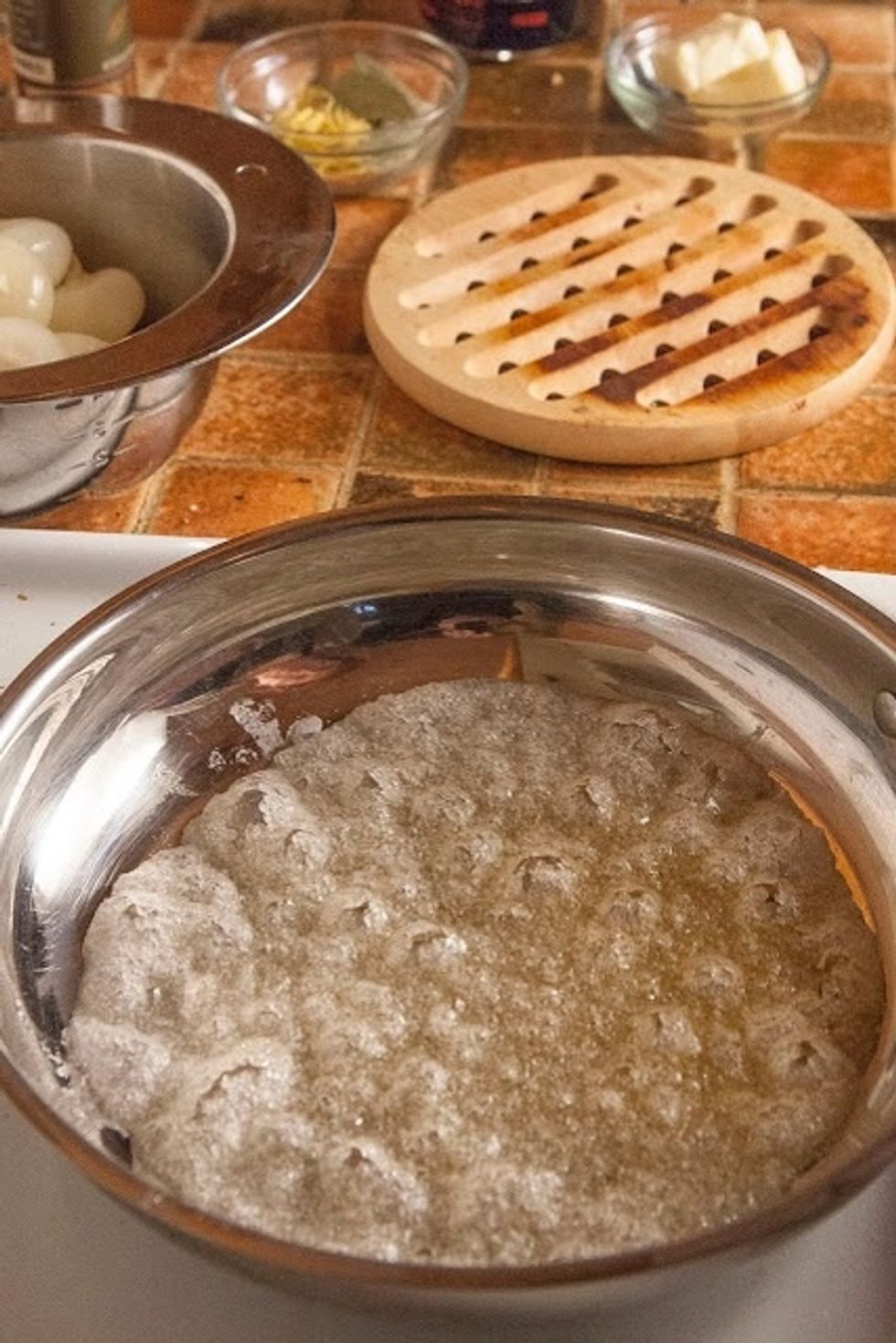 I rotated the pan around on the heat, sliding the dissolved sugar around until it forms a light amber colored caramel.
Take the pan off the heat and carefully stir in the butter...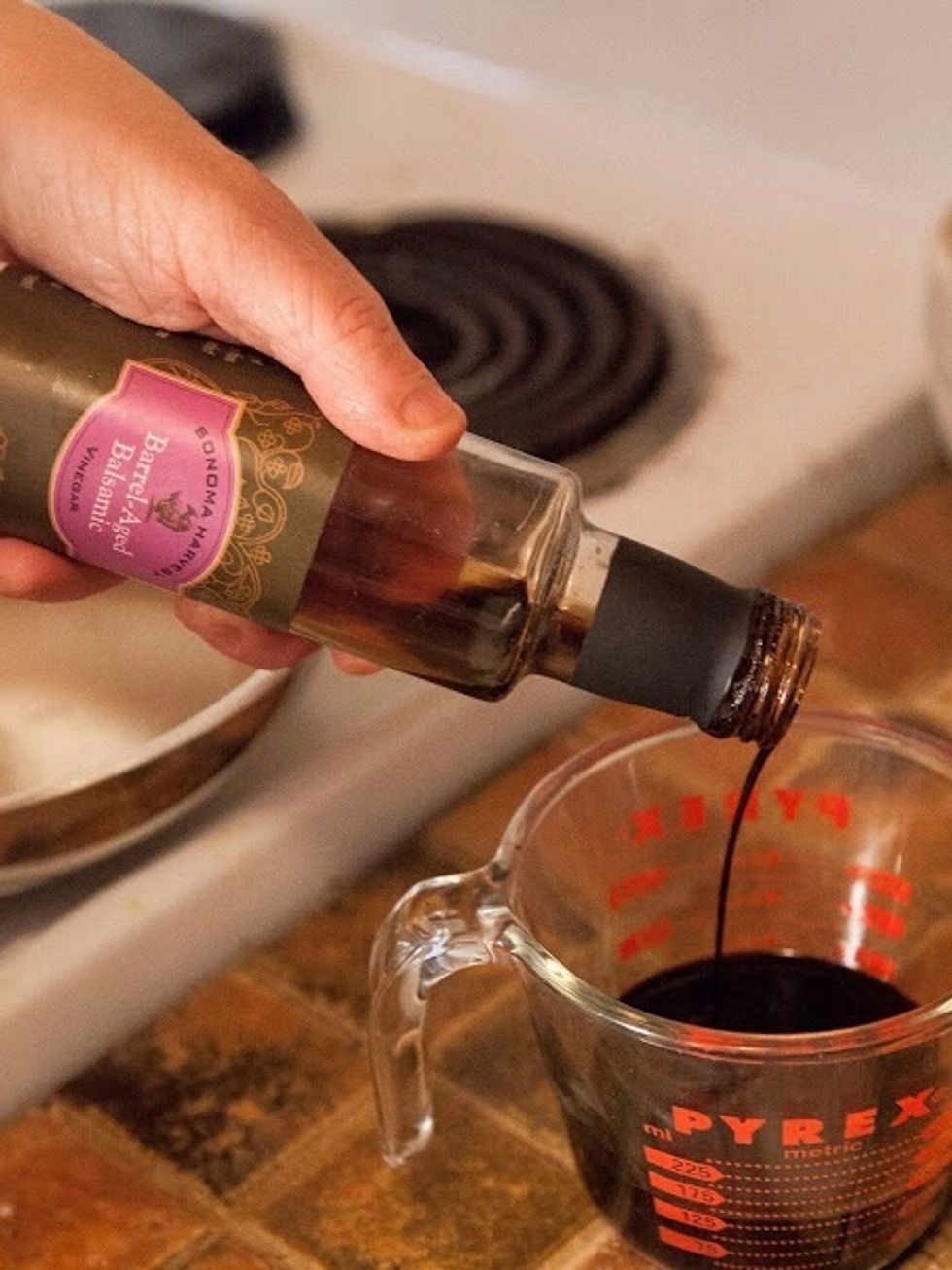 ...and the balsamic vinegar. I used Barrel Aged Balsamic Vinegar from Sonoma Harvest.
Be careful adding the vinegar, as the caramel will harden up and you'll have hard crunchy bits of sugar. This is okay as you'll see.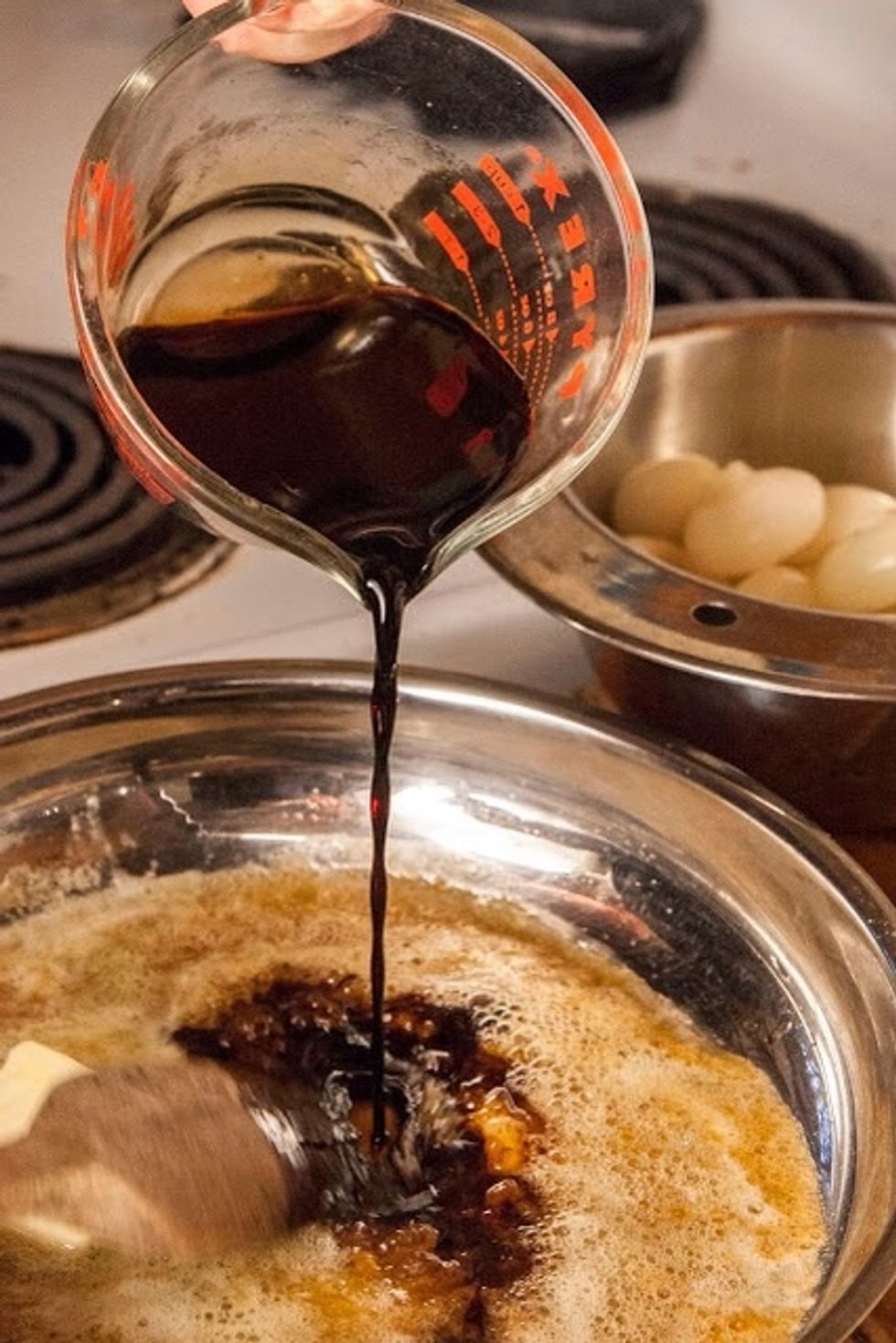 Put the pan back on the heat and stir until the caramel is melted again.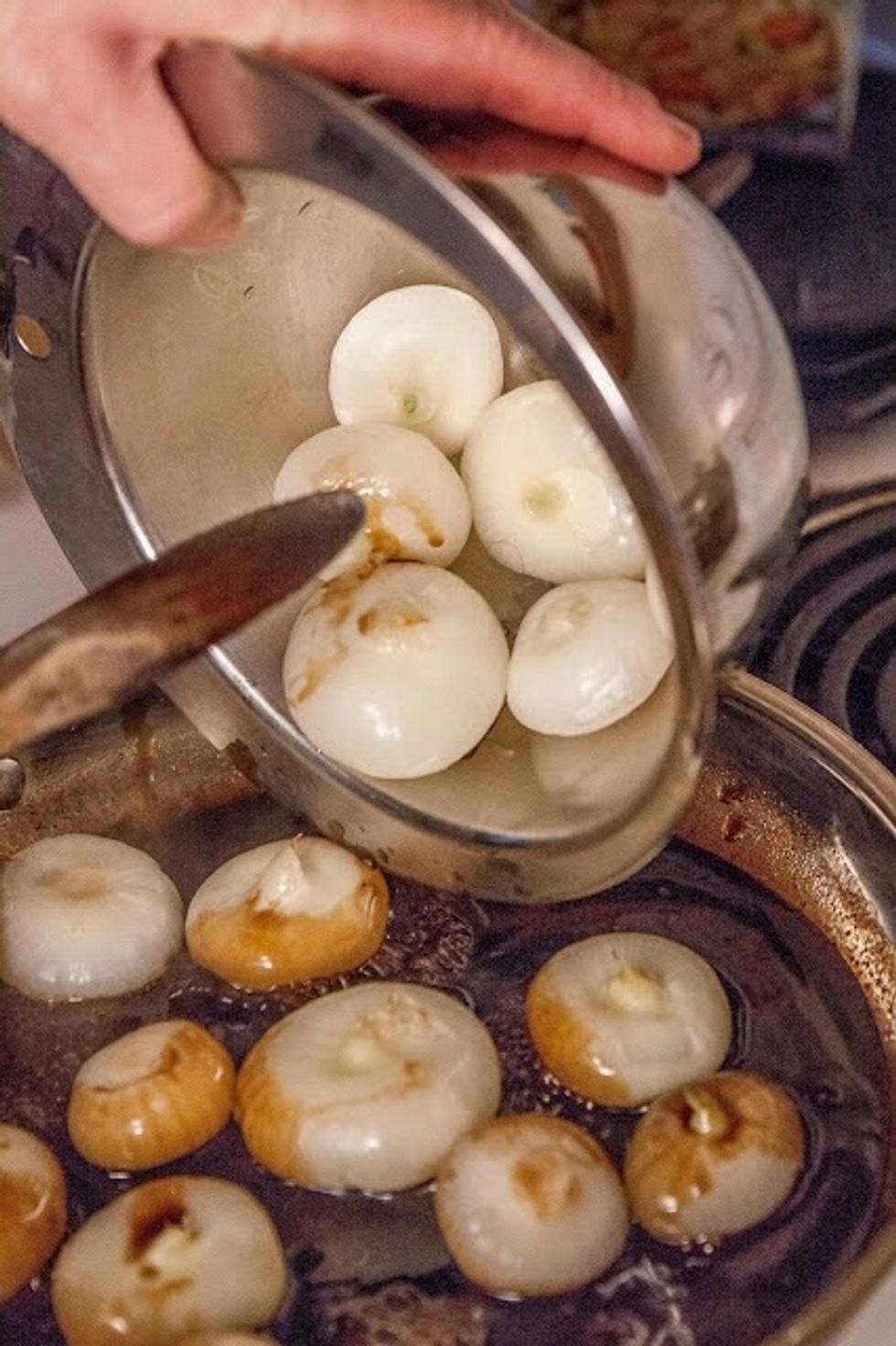 When the caramel has melted down again, add in the onions...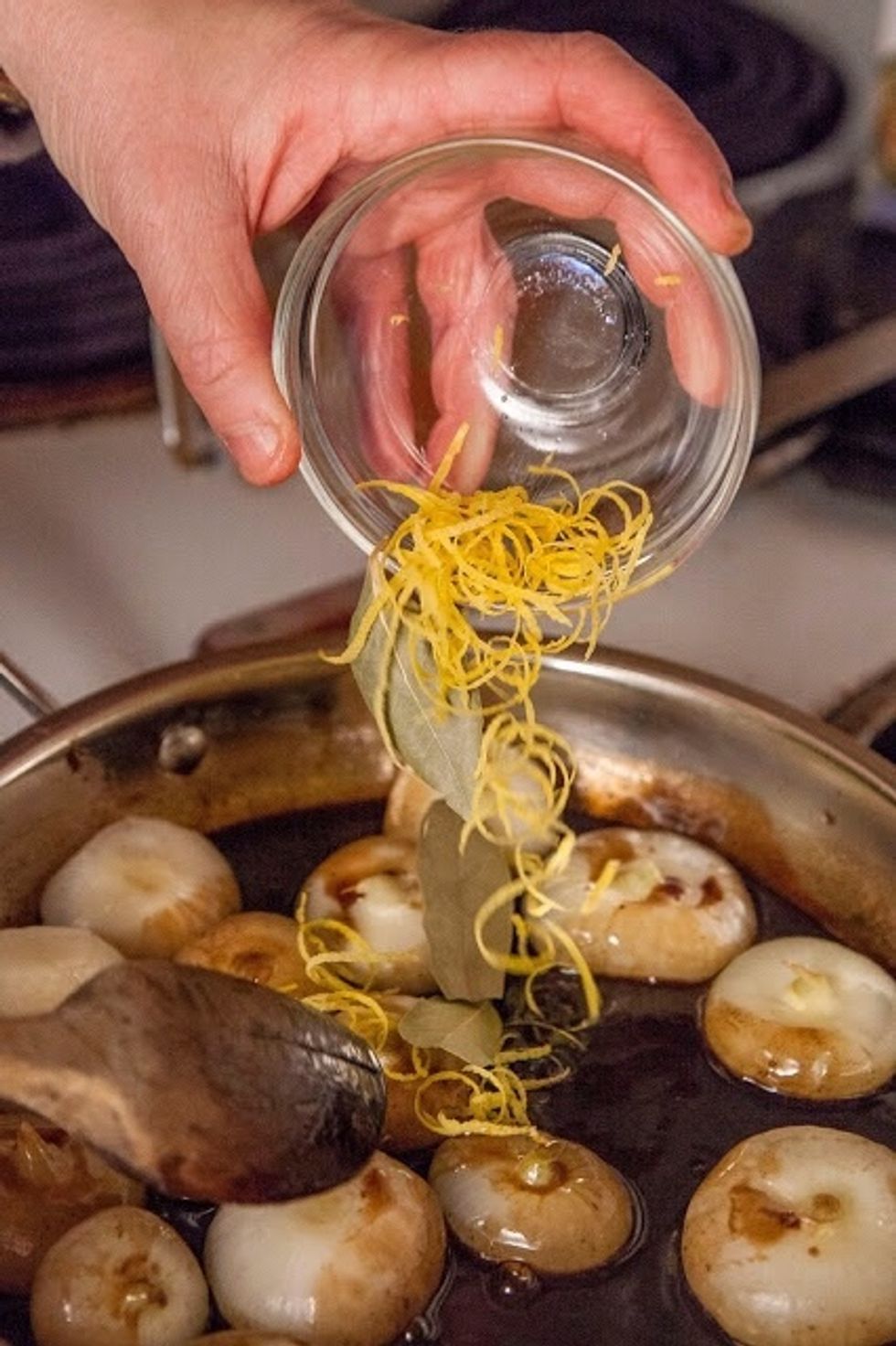 ...the lemon zest, and the bay leaves.
Stir everything around, and add in the broth.
Bring the whole thing to a boil, then add salt and pepper to taste, turn the heat down and let everything simmer over a low heat until the onions are glazed and the liquid is syrupy, 1 and 1/2 hours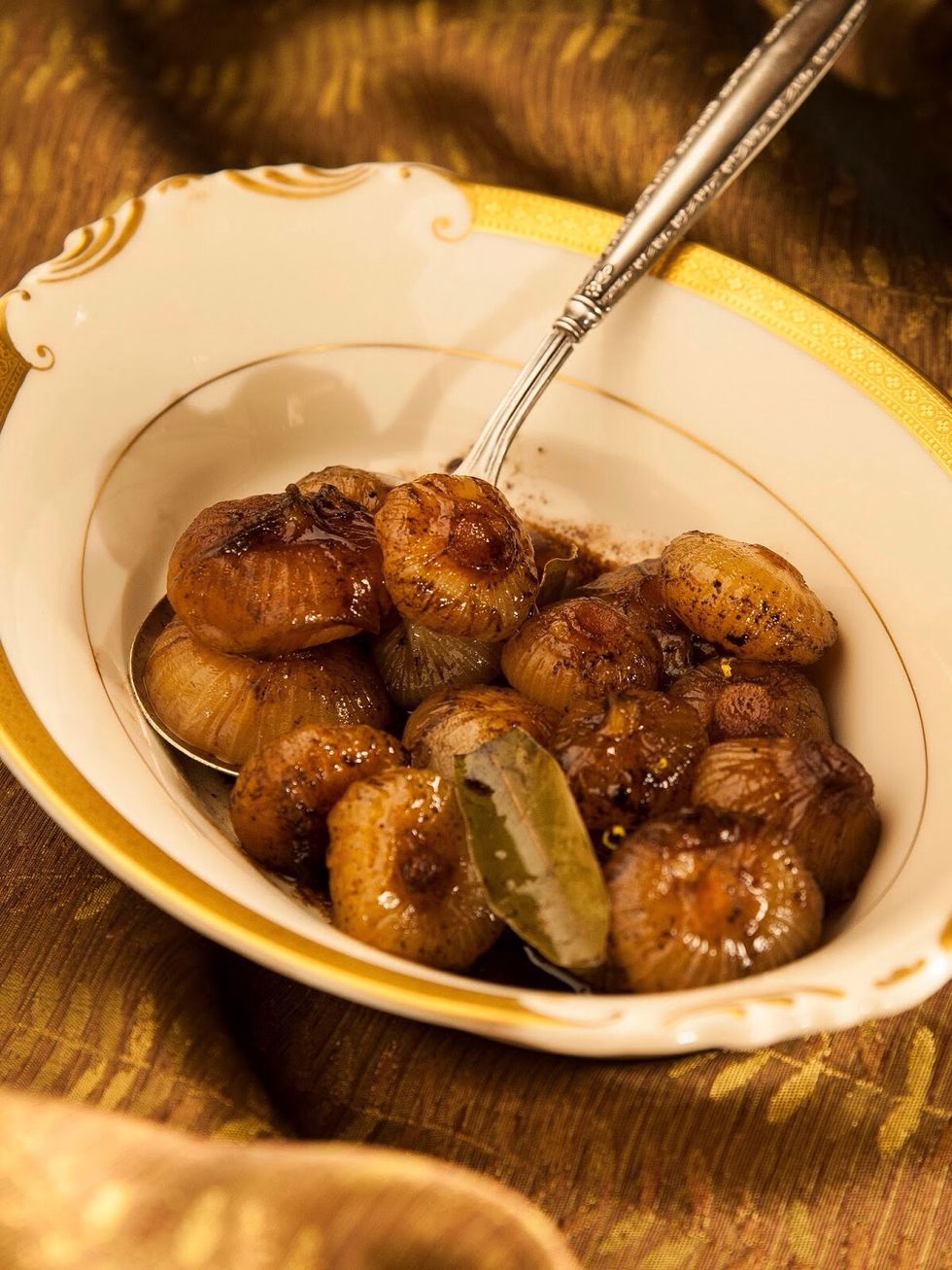 Serve them up, or you can make them ahead and reheat them for next days meal. Enjoy!
1/2lb Cipollini onions
1/3c Sugar
4.0Tbsp Unsalted butter
1.0Tbsp Water
1/2c Balsamic vinegar
Zest of 1 lemon
4.0 Bay leaves
3.0c Chicken or vegetable broth
Salt and pepper to taste
Kathy Gori
Screenwriter, long time Indian cook, lover of Indian foods, Saturday morning Cartoon voice. For more recipes visit my website www.thecolorsofindiancooking.com