Preheat oven to 350 degrees & place parchment paper on a cookie sheet.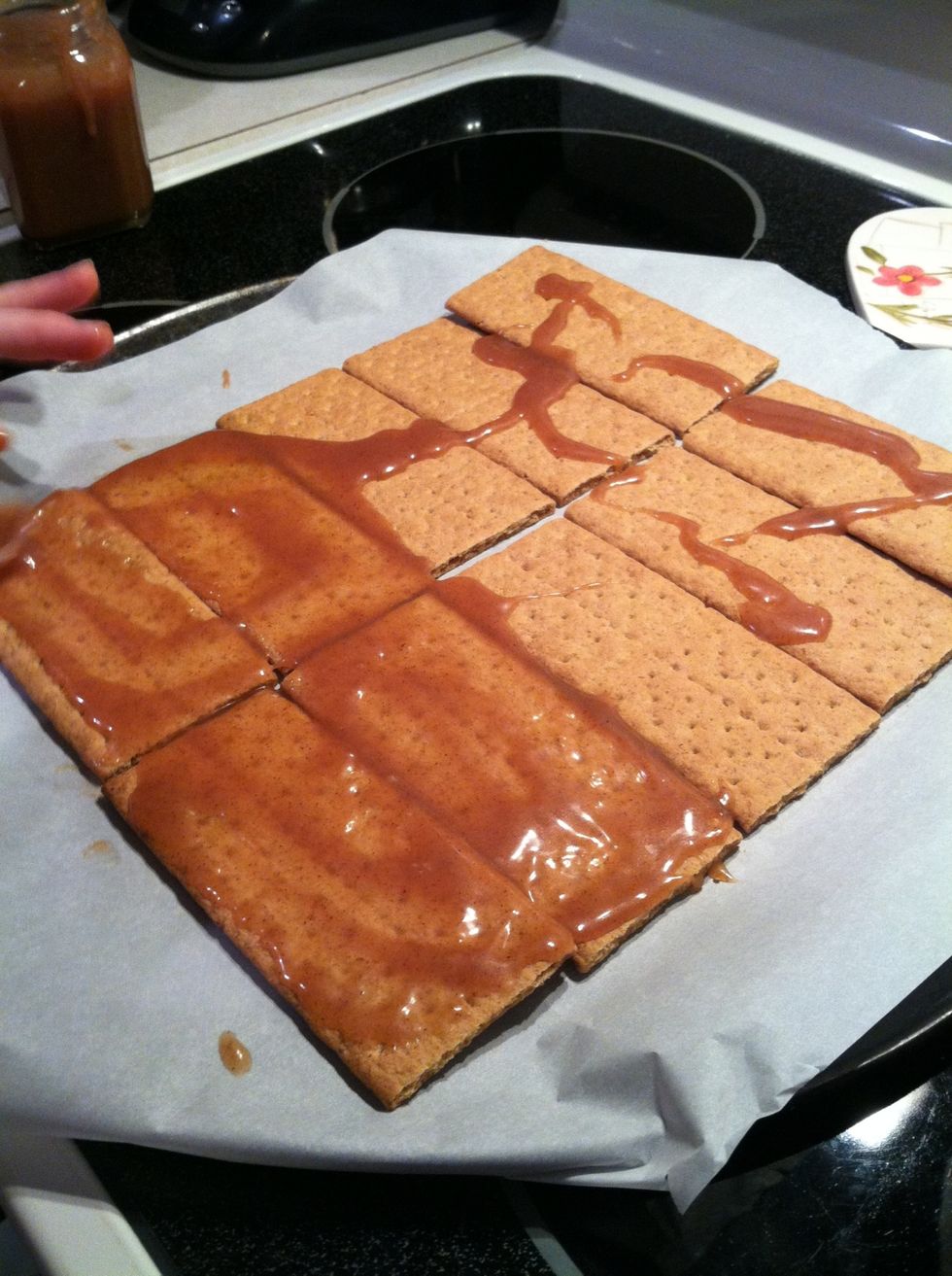 Lay out 10 graham crackers on parchment paper on a cookie sheet.
Use any of the scrumptious caramel sauces from Mouth Party. They're amazing! Sea Salt is delicious :)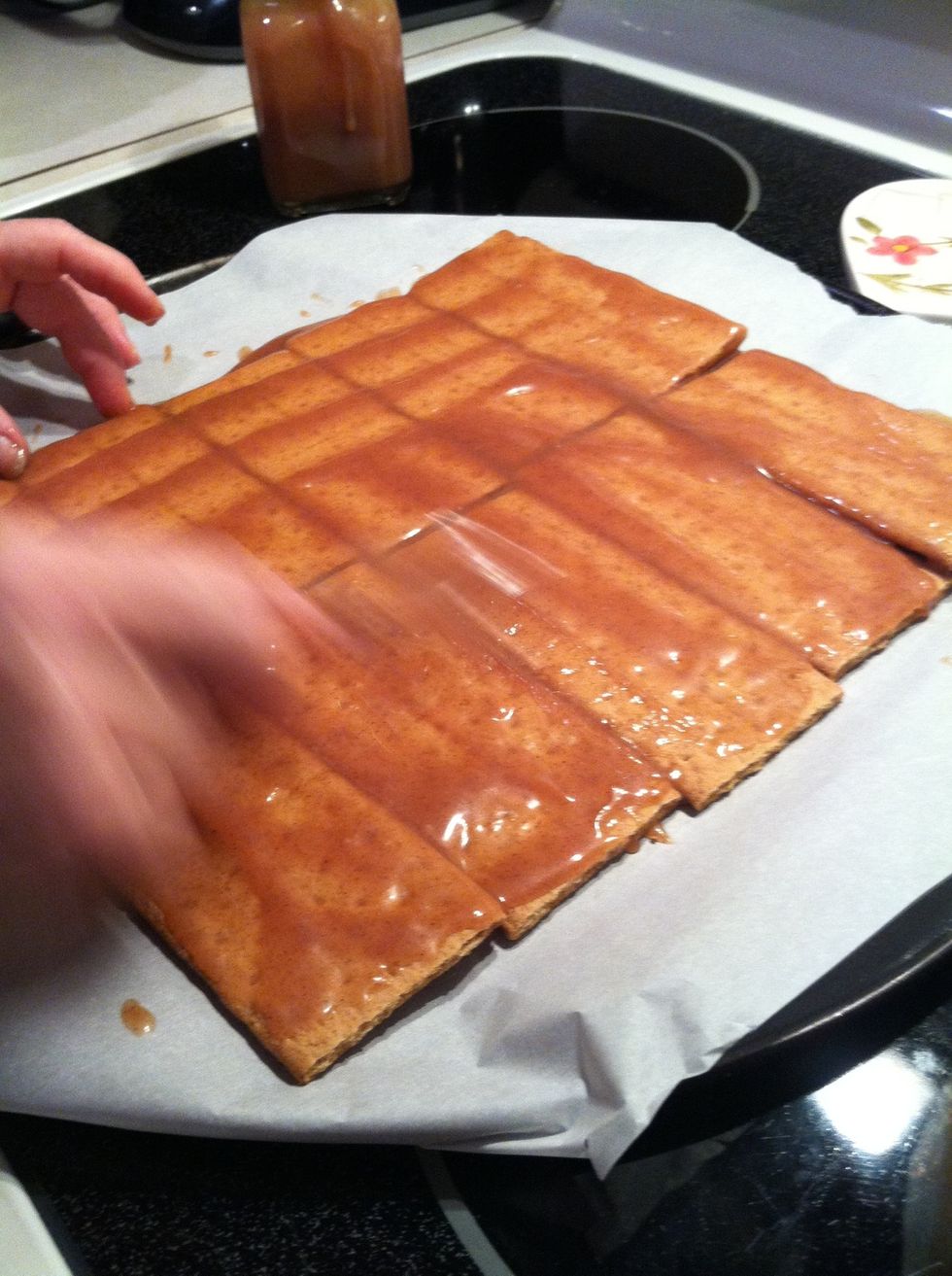 Spread a nice layer over all of the graham crackers.
Place in oven & keep an eye on it. Remove when caramel sauce is bubbling. About 5-6 minutes.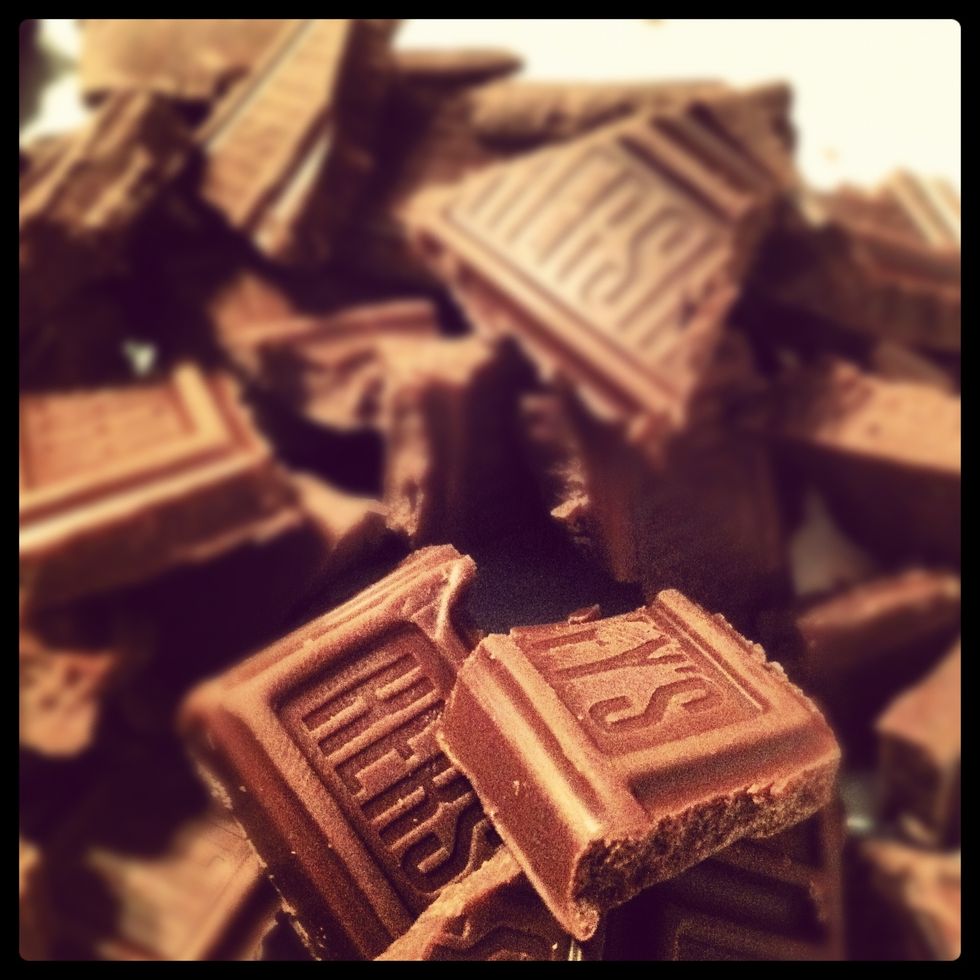 Break up the Hershey bars into small pieces. Sprinkle all over top & slip back into the oven for 2 minutes.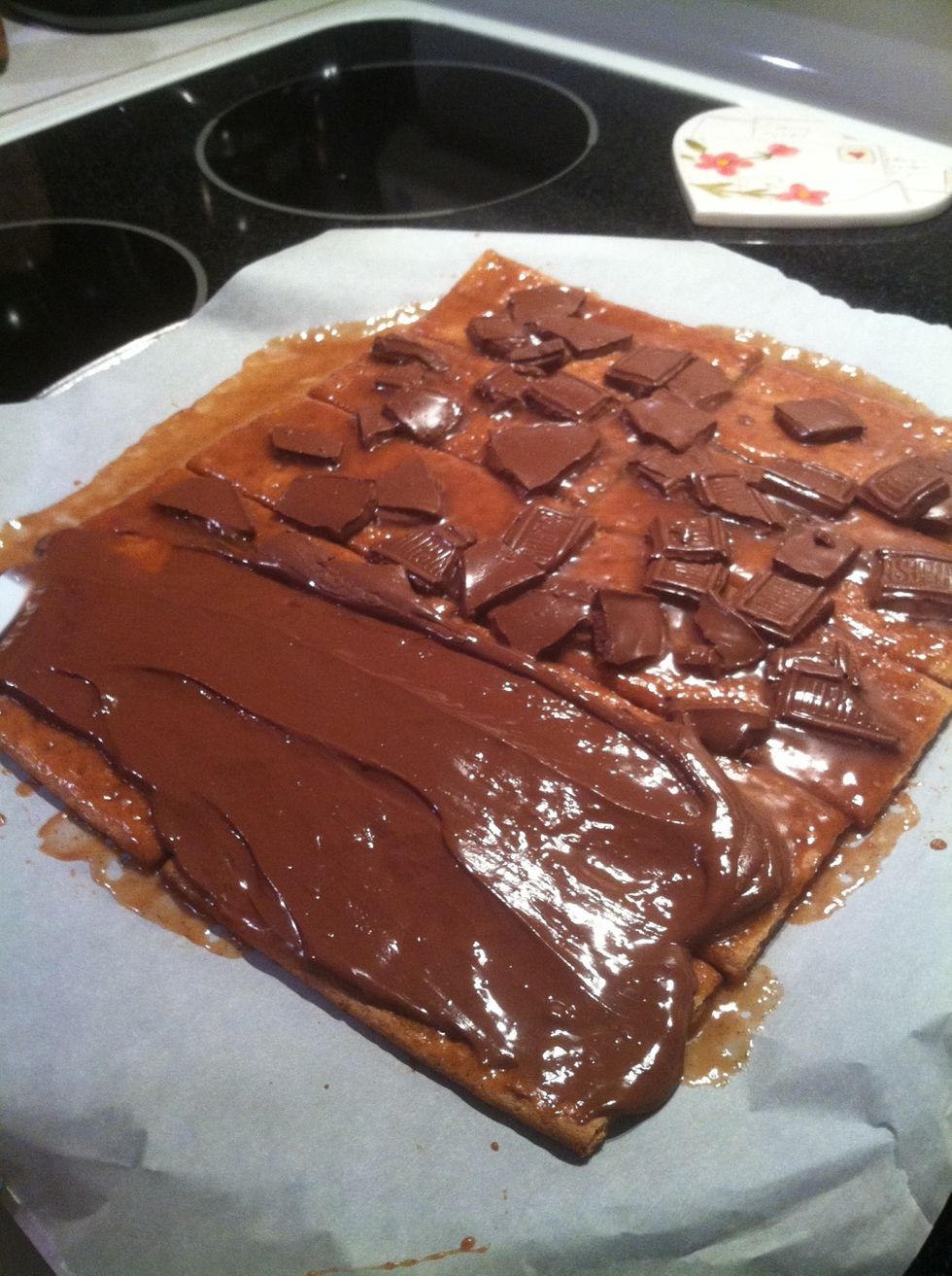 Use a knife to evenly spread the melted chocolate.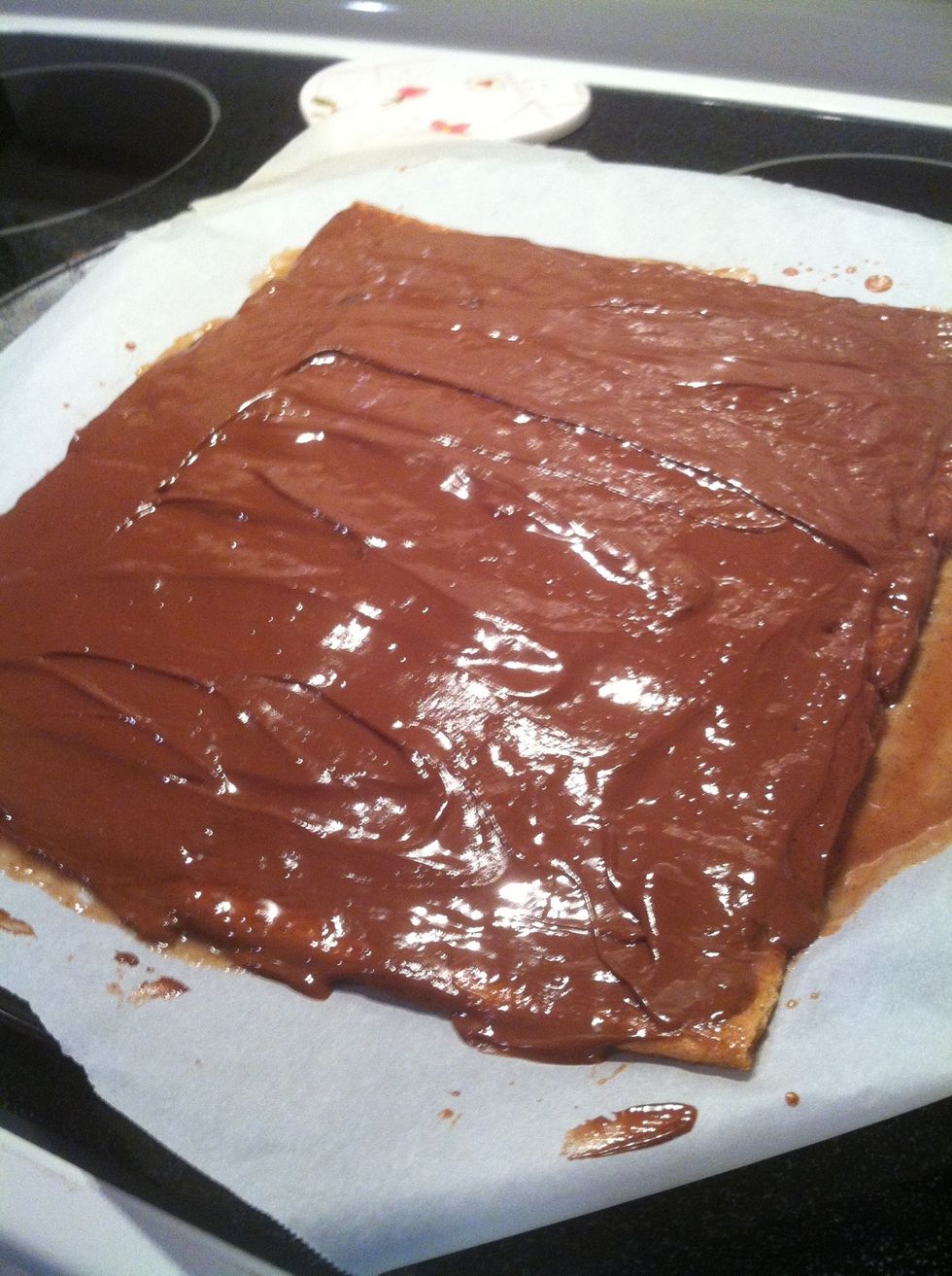 It should look like this :)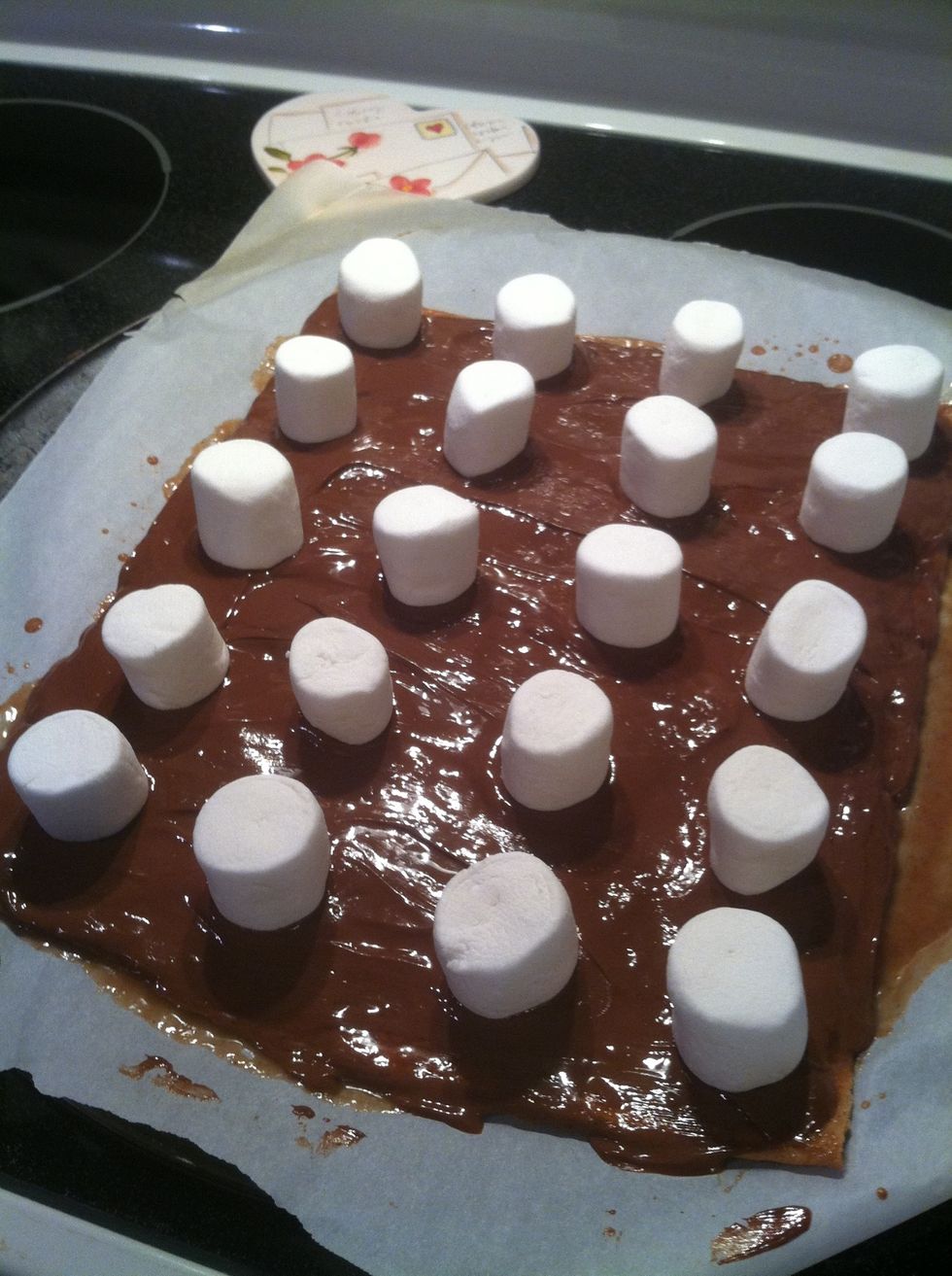 Place the large marshmallows on the chocolate in rows.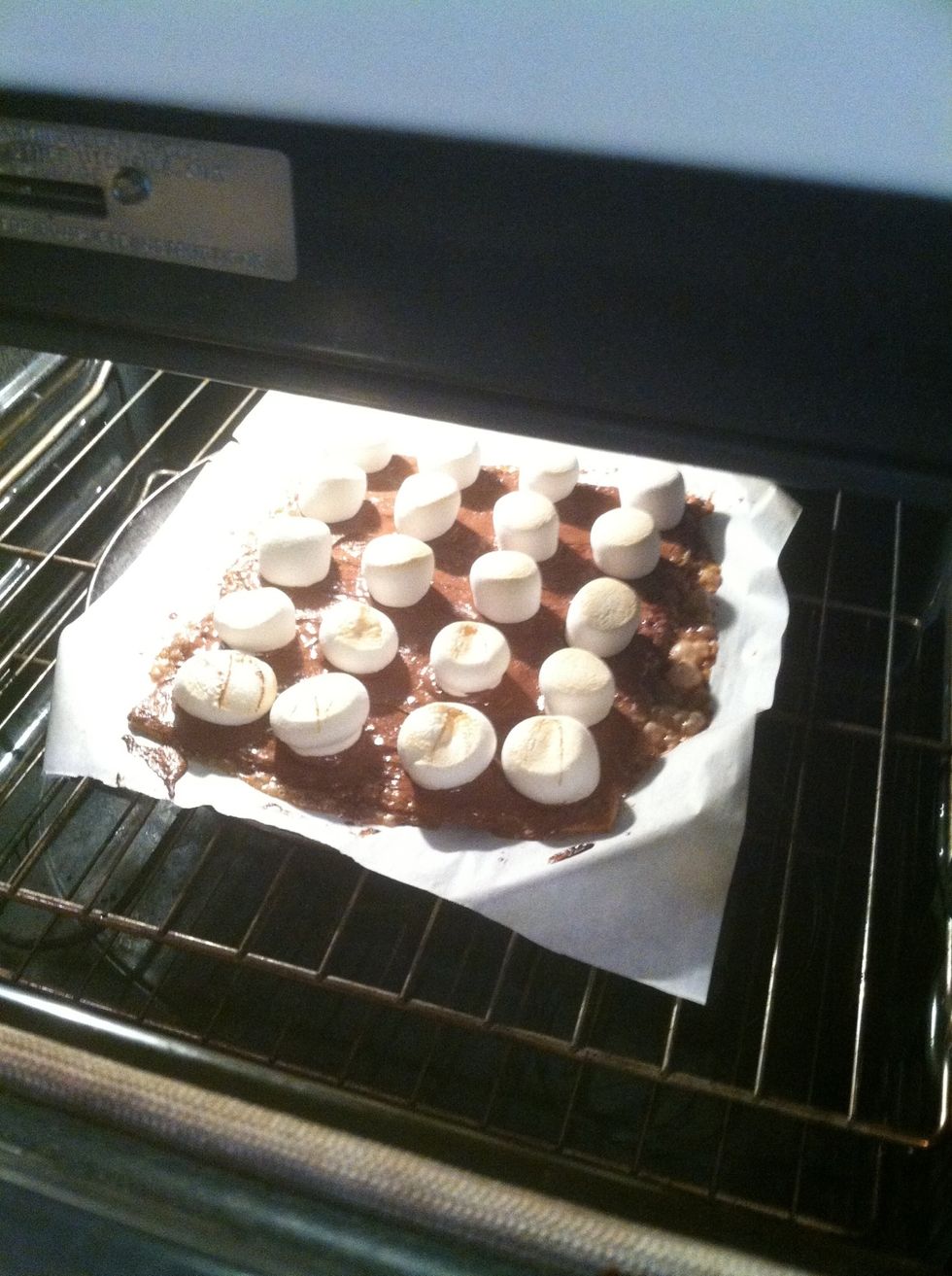 Back in the oven to bake for 5 mins. Then place the oven on HI broil for about a minute or until they look nice & toasted.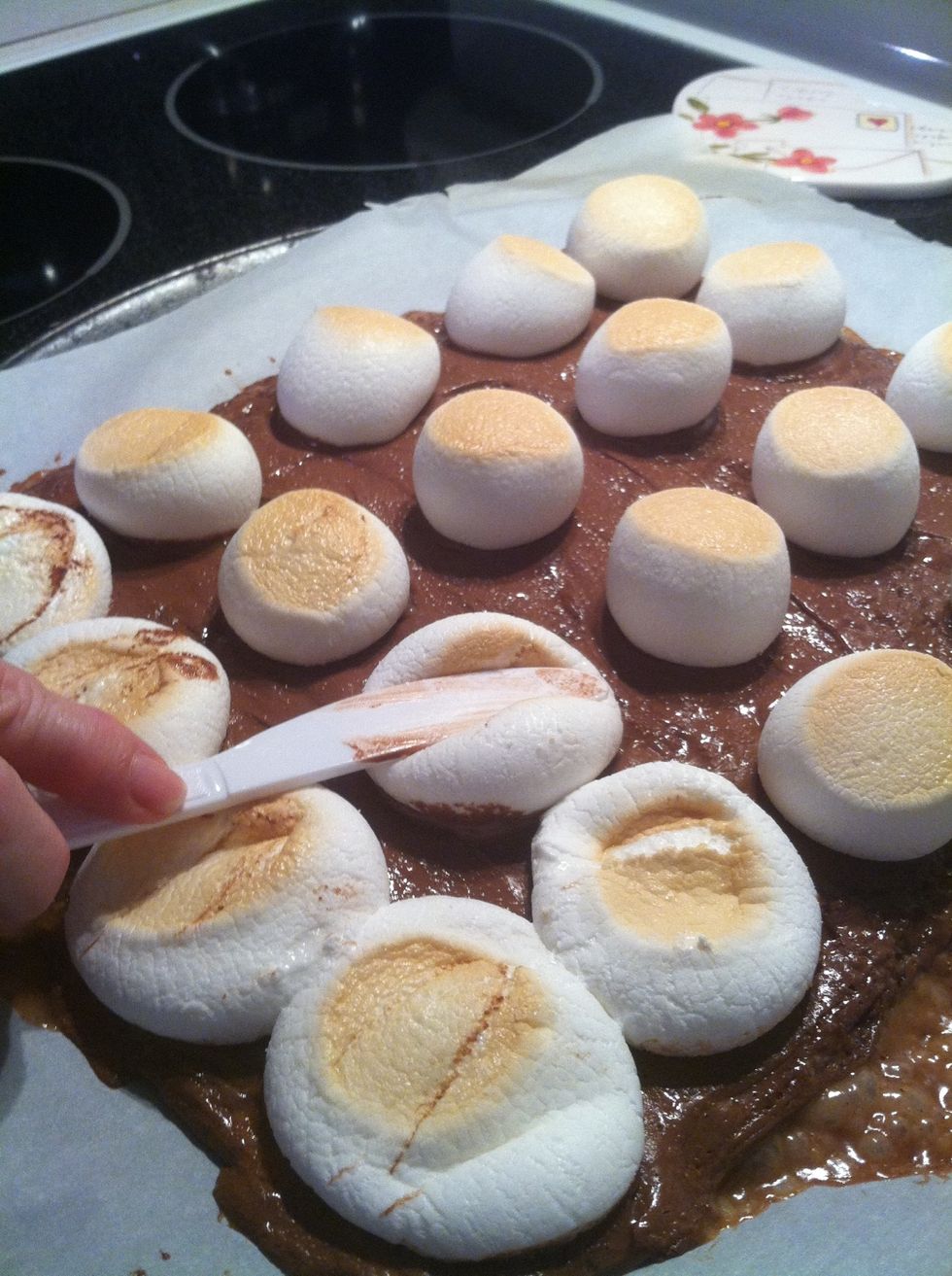 Flatten the marshmallows with a knife.
Break up about 6 graham crackers & place in a plastic baggie.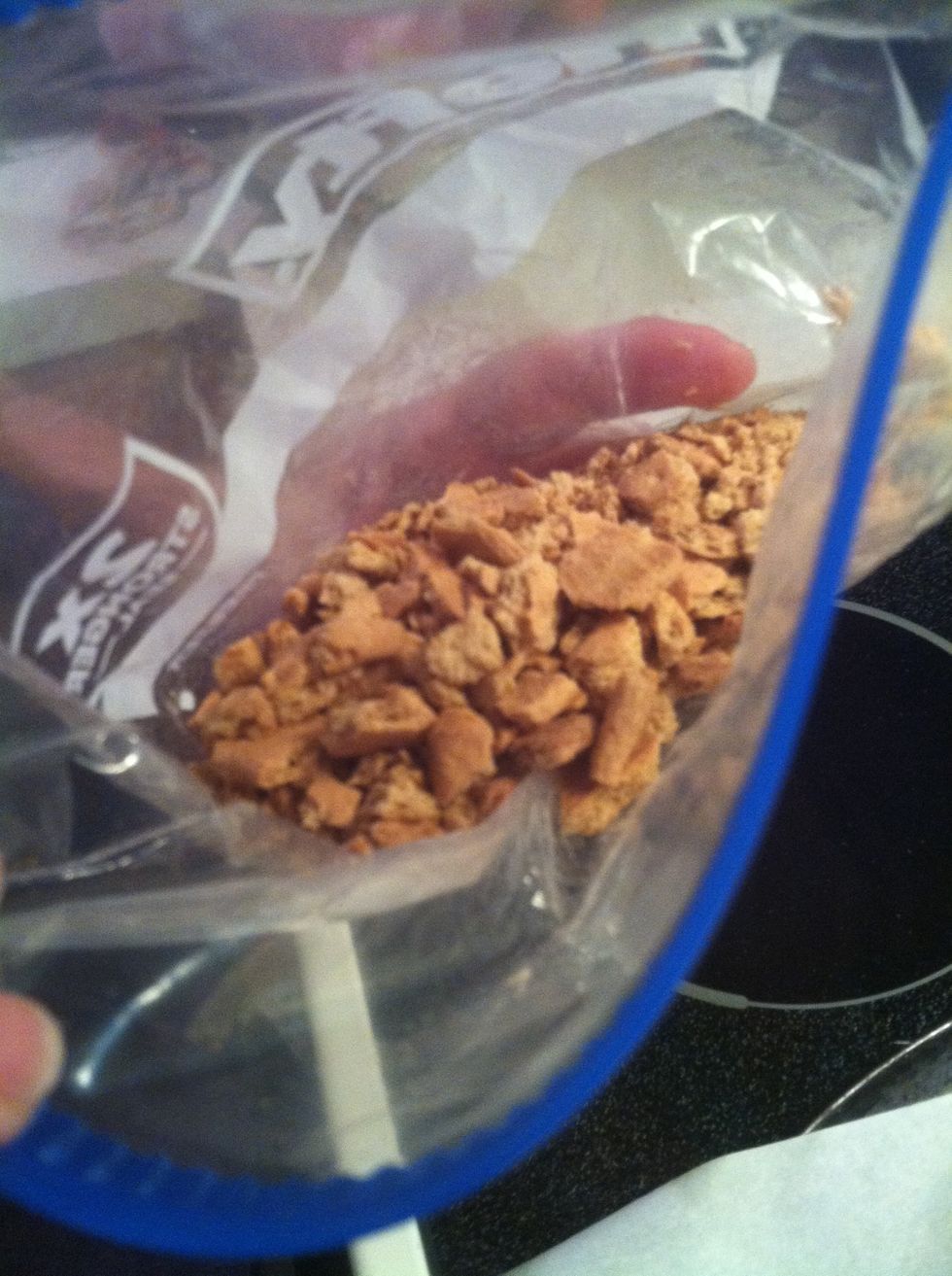 This size is good.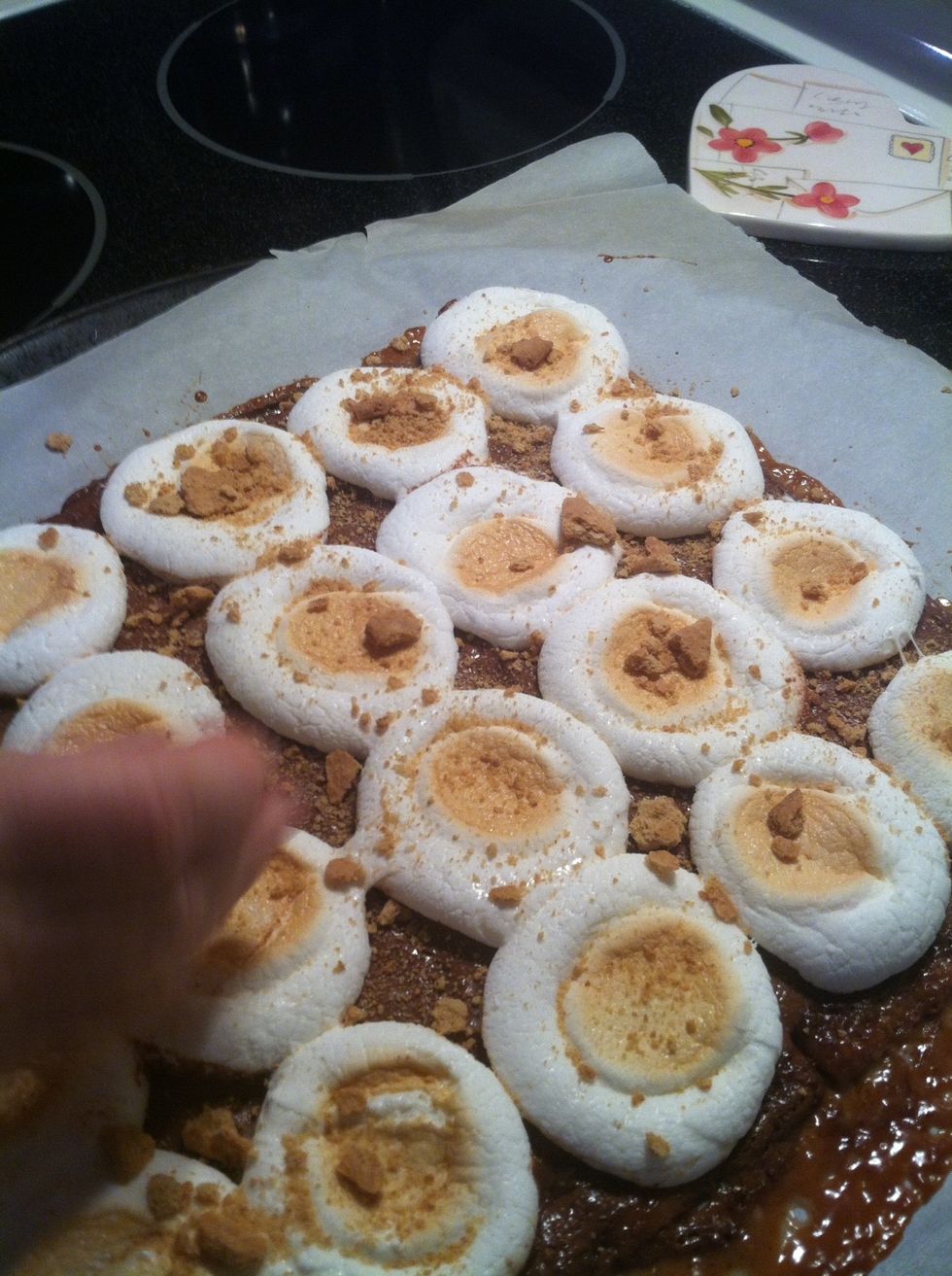 Sprinkle the crumbled graham cracker all over the top.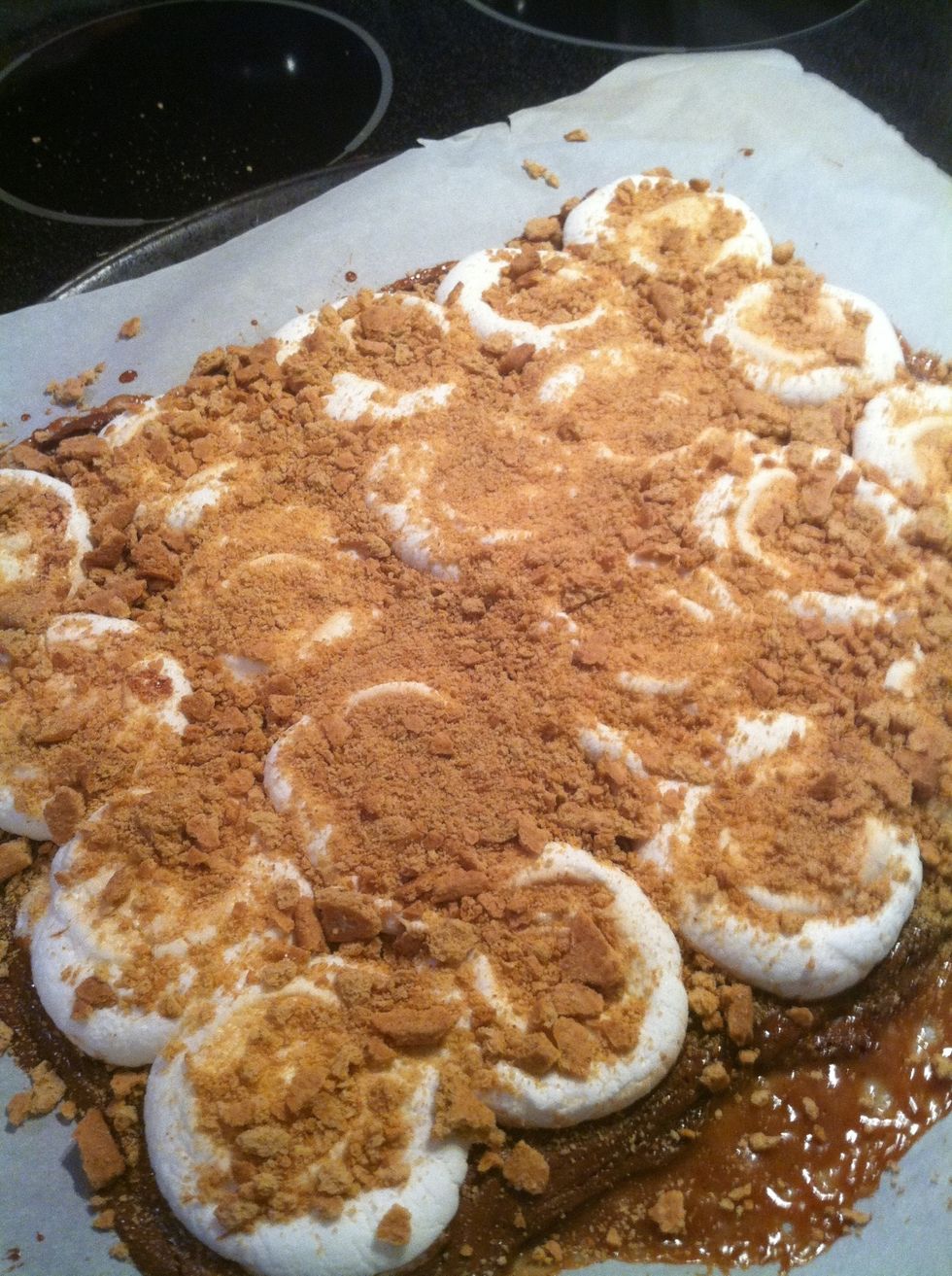 Set the pan aside on a cooling rack.
Let cool for 20-30 minutes. Then break into pieces & enjoy!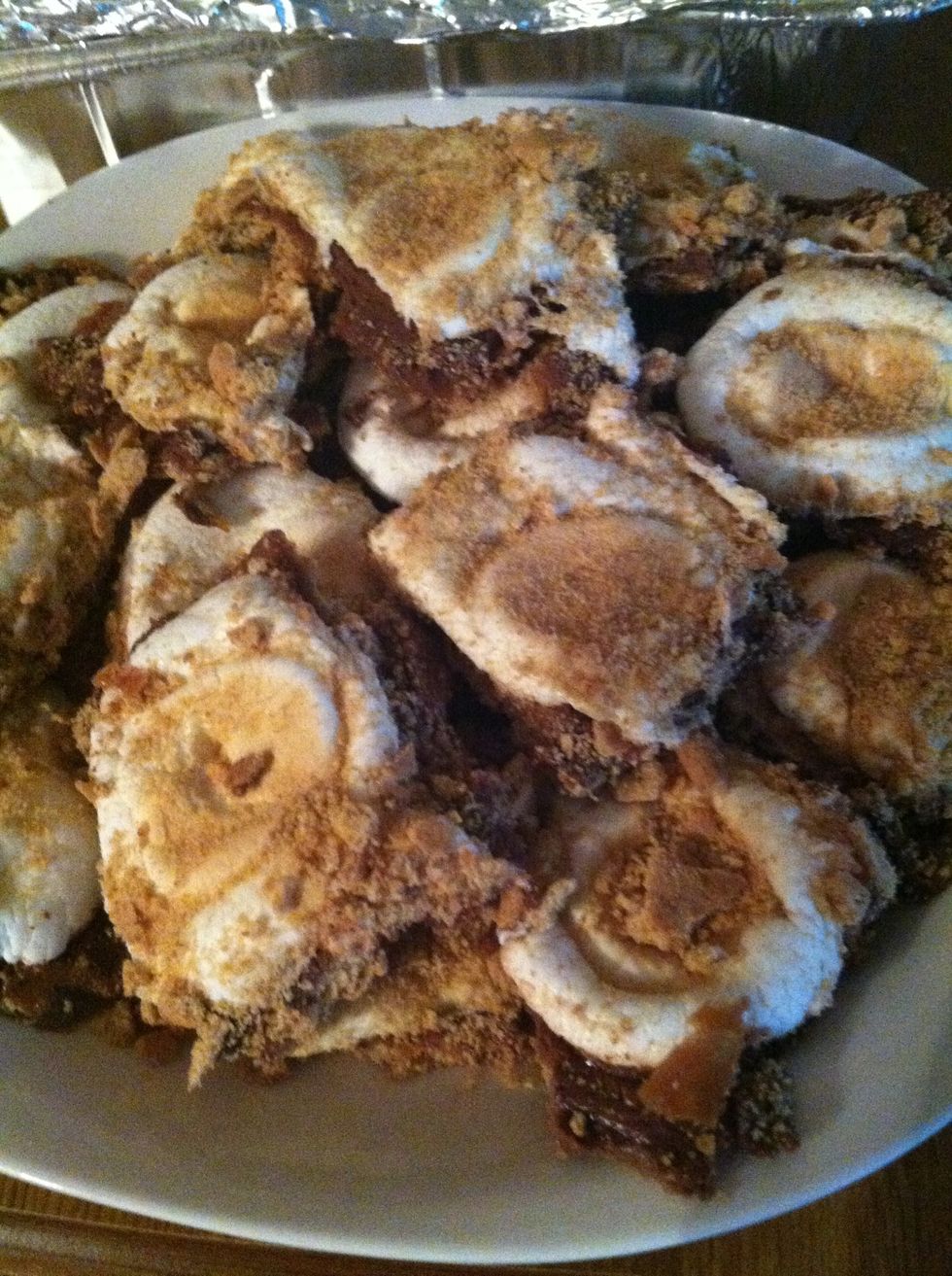 Yummy!!!!! S'mores without the campfire.
1.0 Box of graham crackers
1.0 Bag of big marshmallows
2.0 Big size Hershey bars
1.0 Jar of caramel sauce
Parchment paper
Cookie sheet