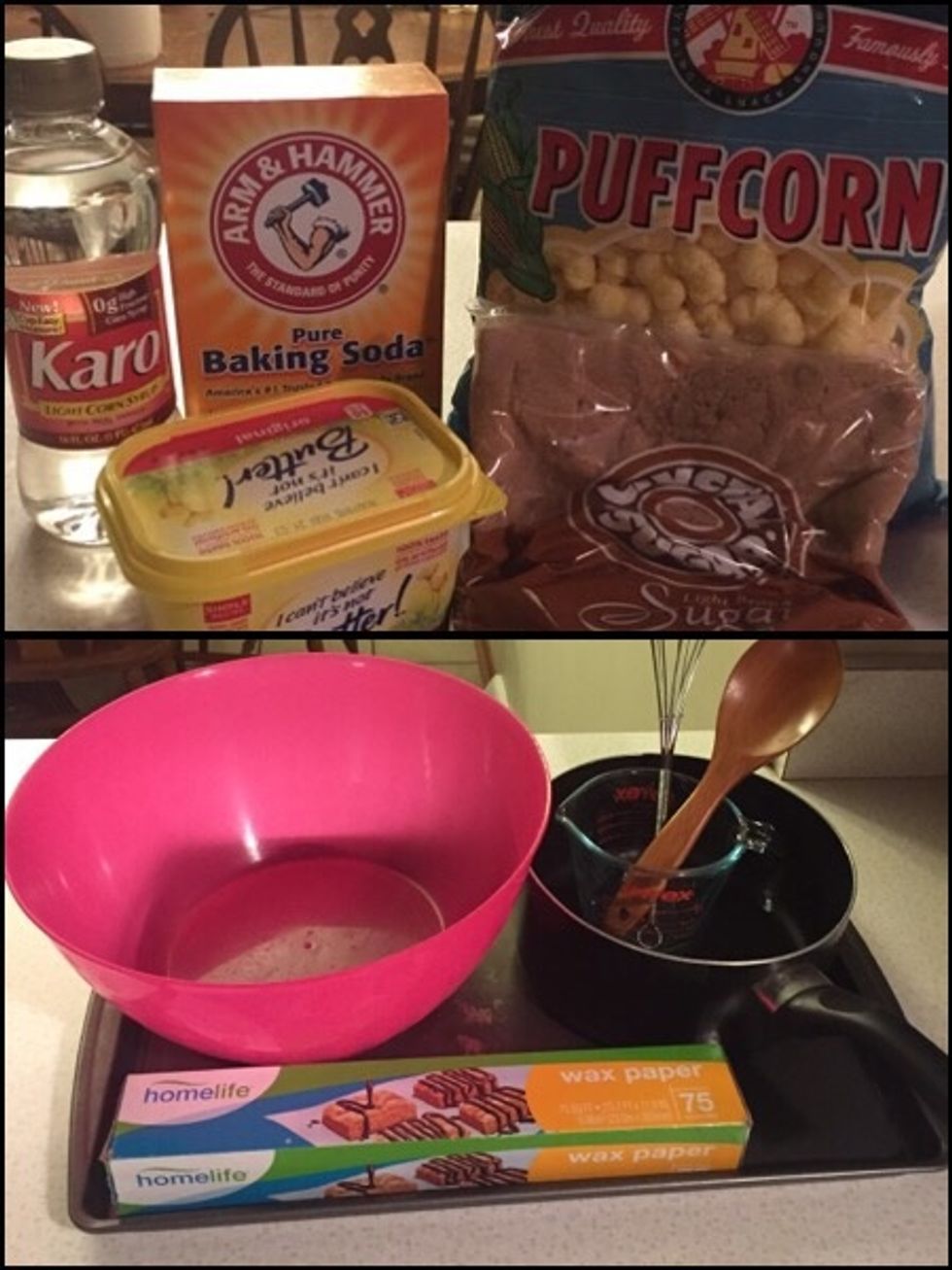 These are the items you'll need to make this treat. You can find these in your local grocery store.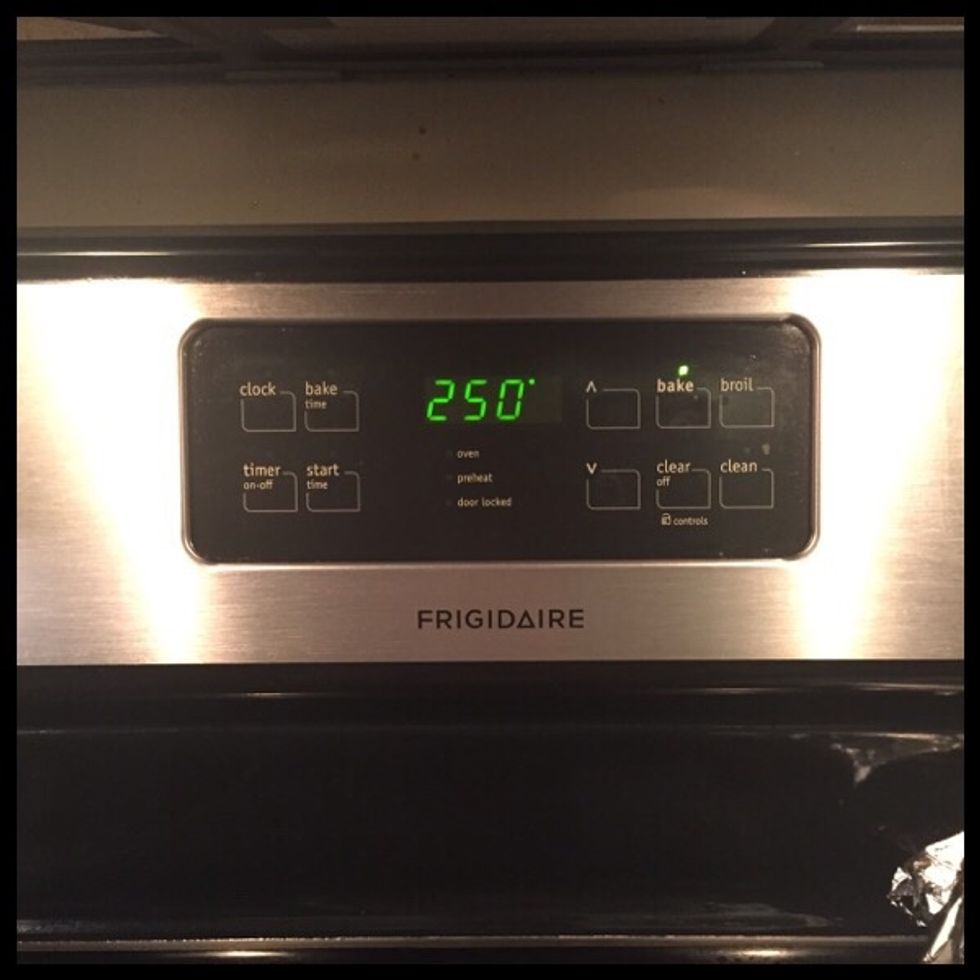 Preheat your oven to 250 degrees Fahrenheit.
The bowls from left to right contains, butter, corn syrup, brown sugar and baking soda as measured.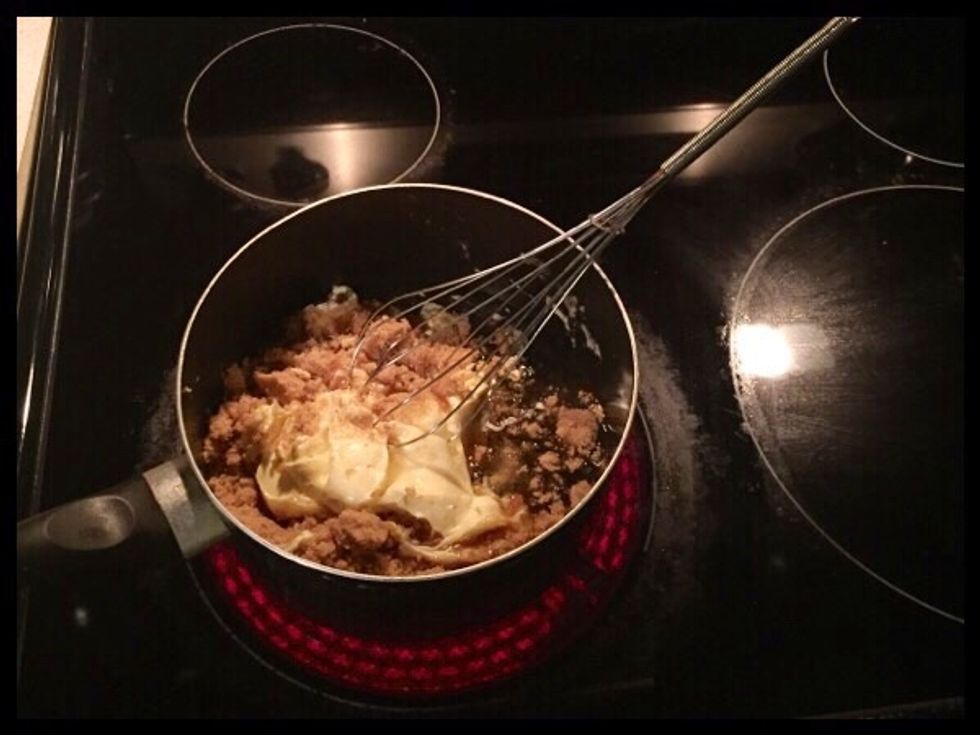 Mix all the ingredients into a sauce pan on medium heat.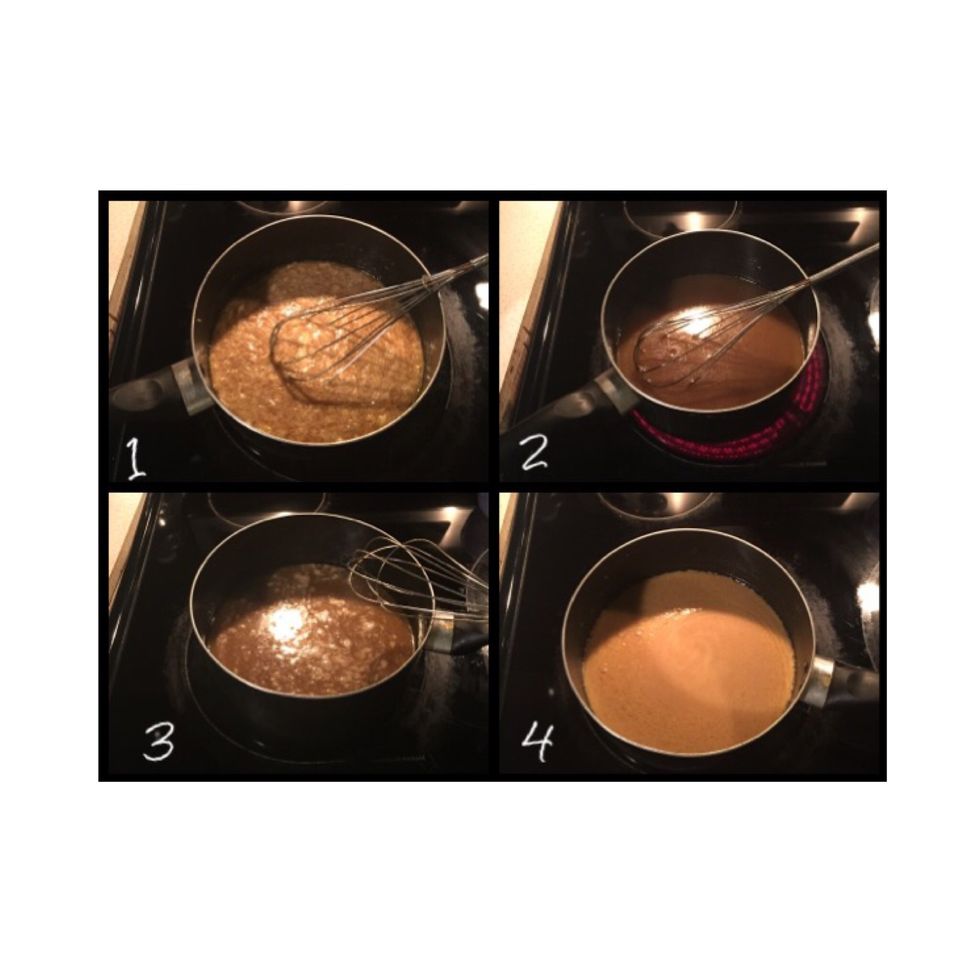 Stir the mixture until it's melted. Then add baking soda. This will cause it to foam.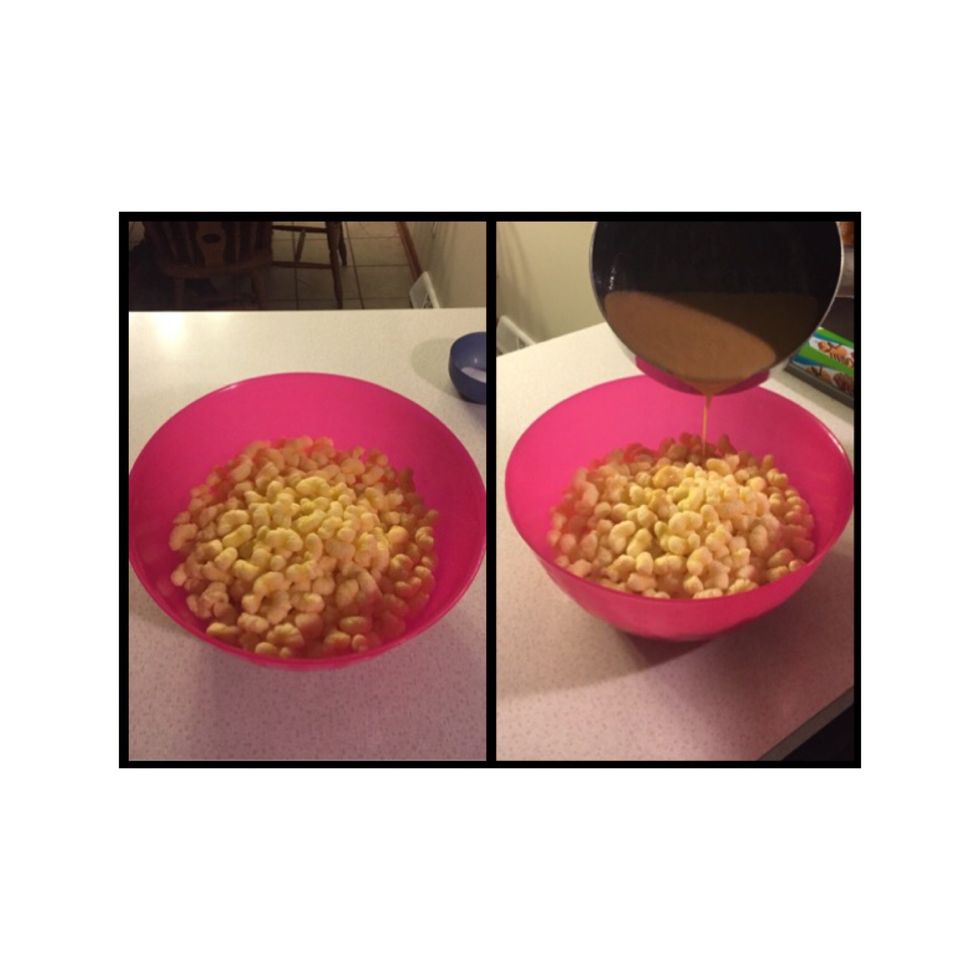 Pour the puffcorns and the mixture into one bowl. Mix well until puffs are covered.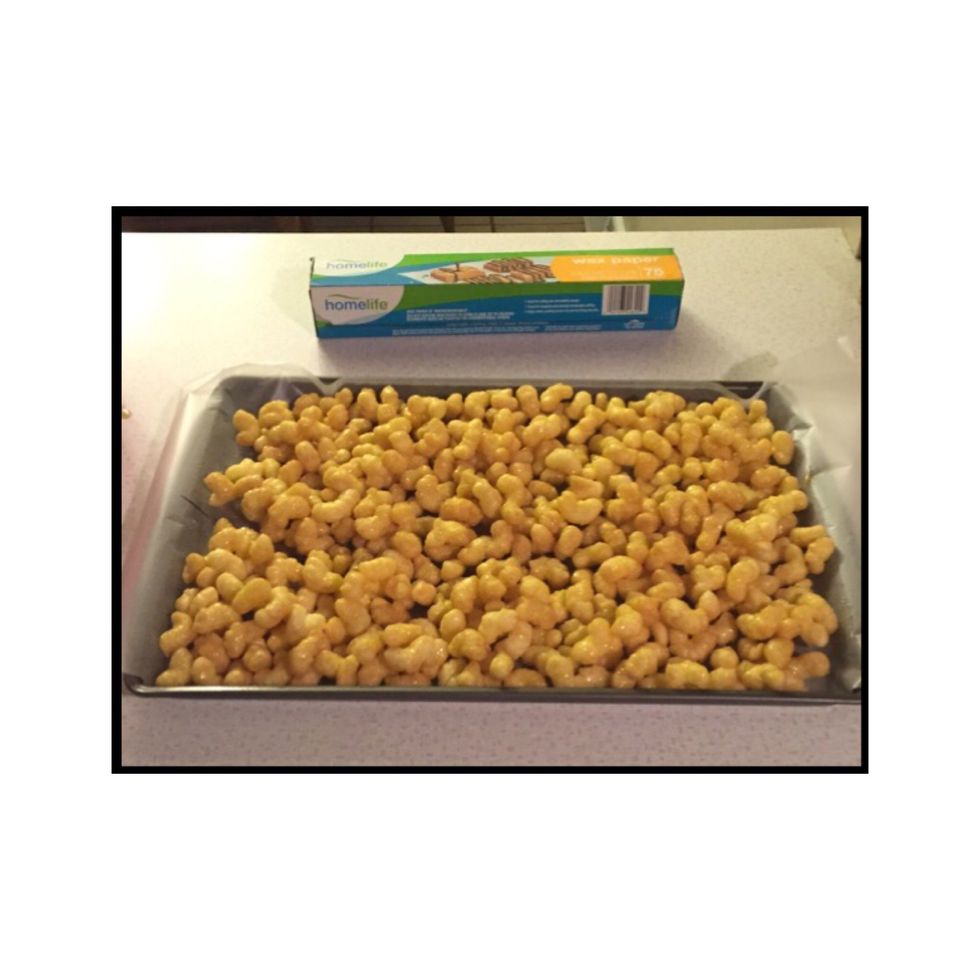 Cover the cookie sheet with wax paper and then pour the mixed puffs onto it.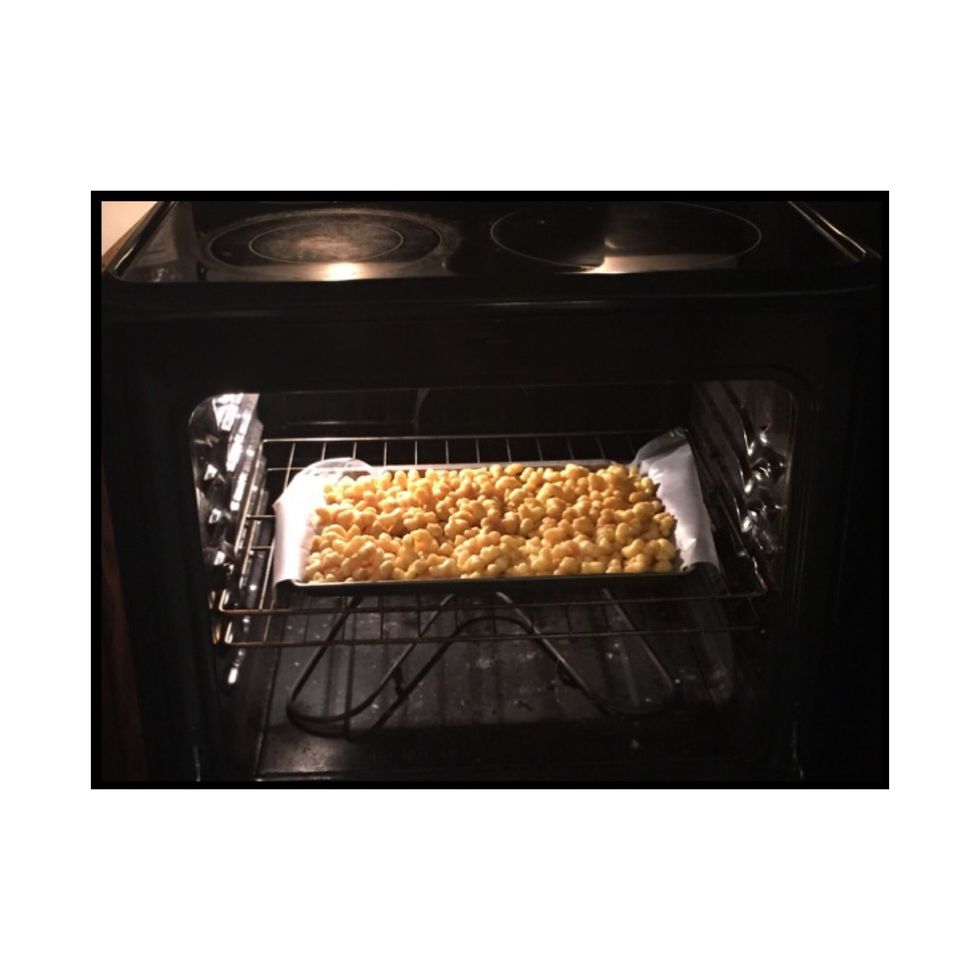 Put it in the oven for about 45 minutes. Stir the puffs every 15 minutes.
When they're ready, put them on a new sheet of wax paper to cool off. Break puffs apart with a spoon. After it's all cooled, you can enjoy!
I recommend this to beginners (Adult supervision needed if you are too young).
1.0 Bag Of Old Dutch Puffcorn
1.0c Butter
1/4c Brown Sugar
2/3c Corn Syrup
1.0tsp Baking Soda
1.0 Big Bowl
1.0 Sauce Pan
1.0 Cookie Sheet
Wax Paper
Measuring Cup
1.0 Whisk
1.0 Spoon