Make Caramel Popcorn With White Chocolate Drizzle
170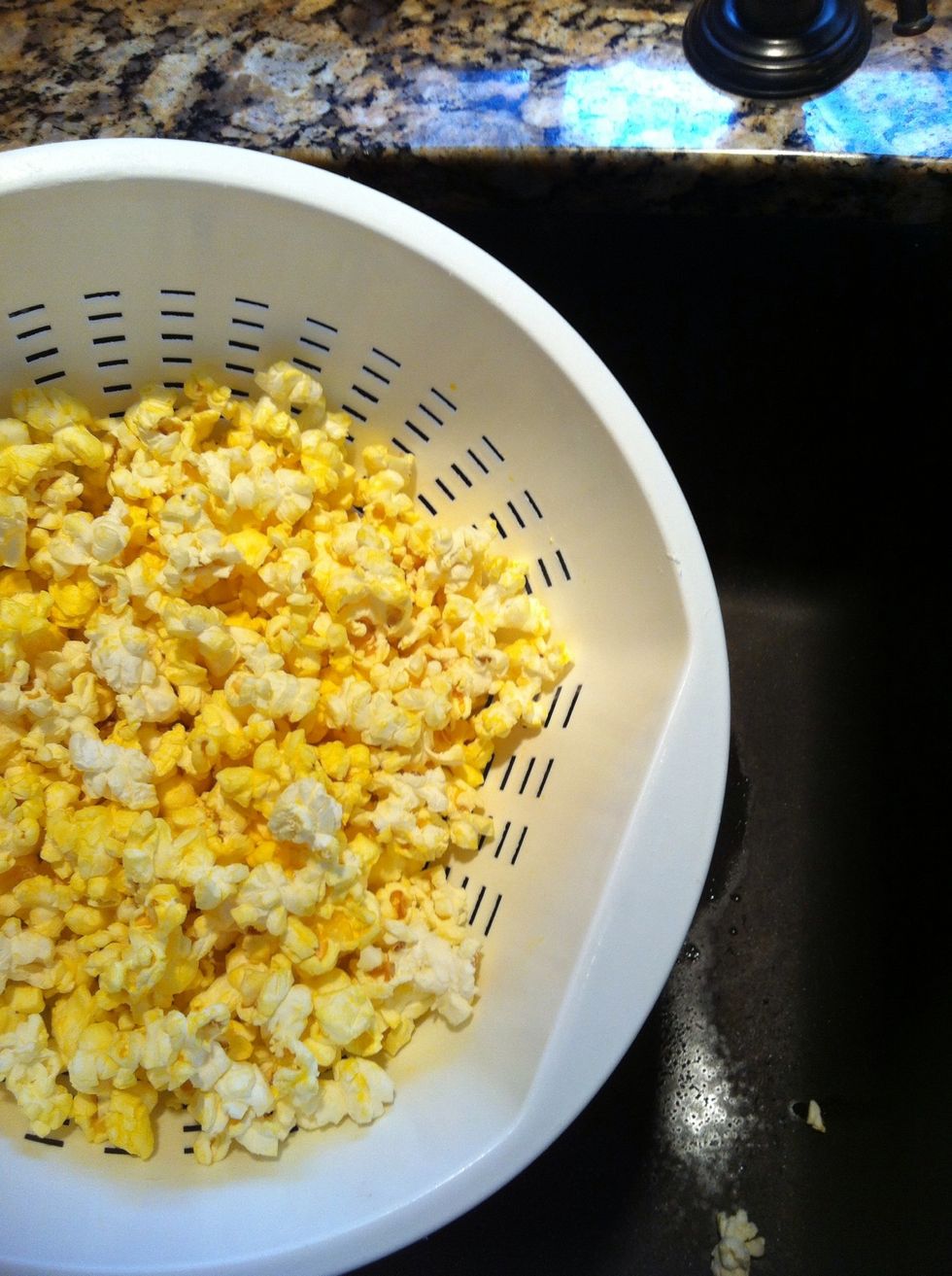 First start with 4 microwave bags of buttered popped corn. I salt mine as soon as its out of the microwave. Shake it good before you place in large bowl. Try to get all the unpopped kernels discarded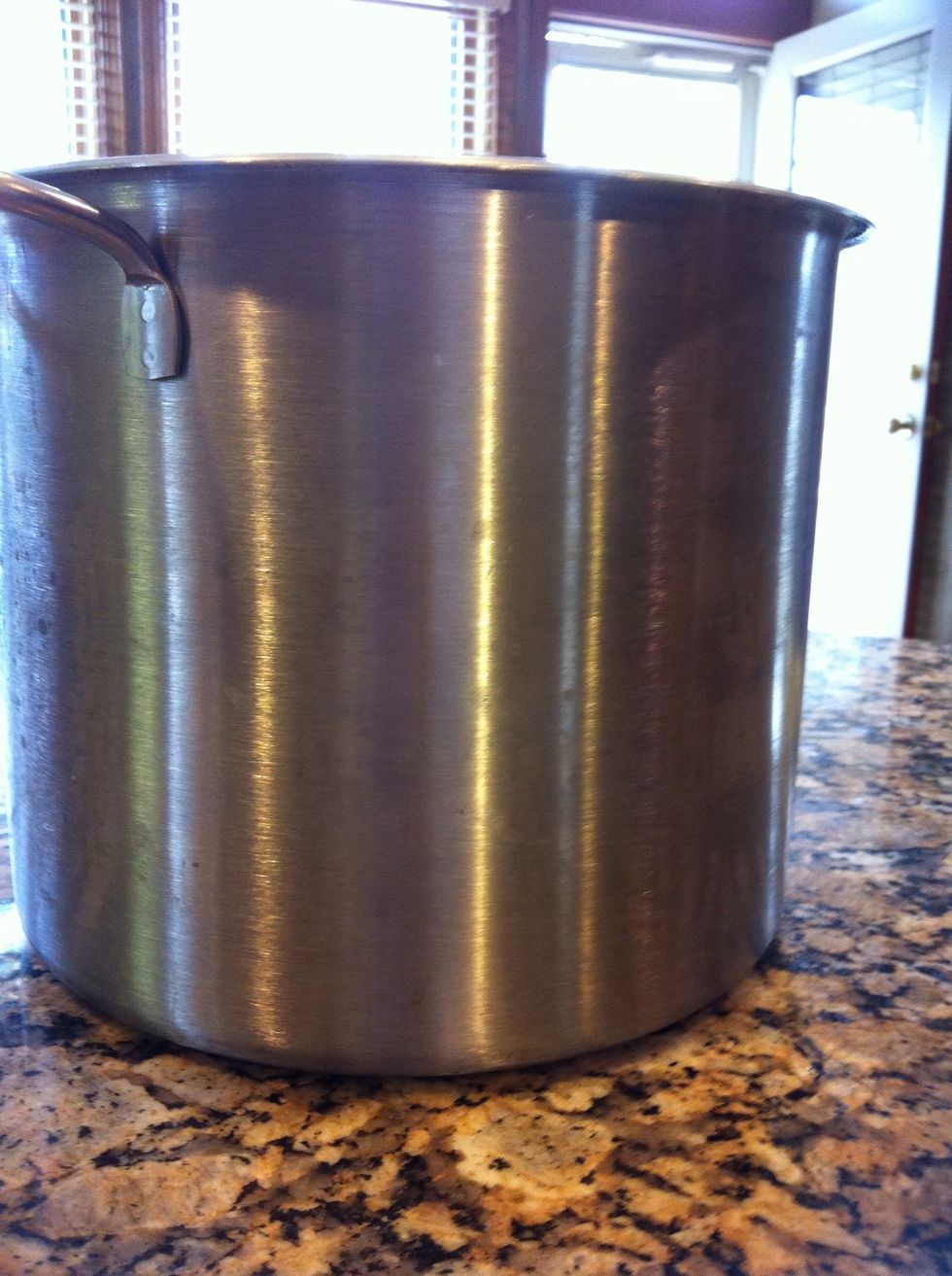 Dump three bags of the popped corn into a large container. I use this stock pot. You need to divide it up so that it's easier to coat once you make the caramel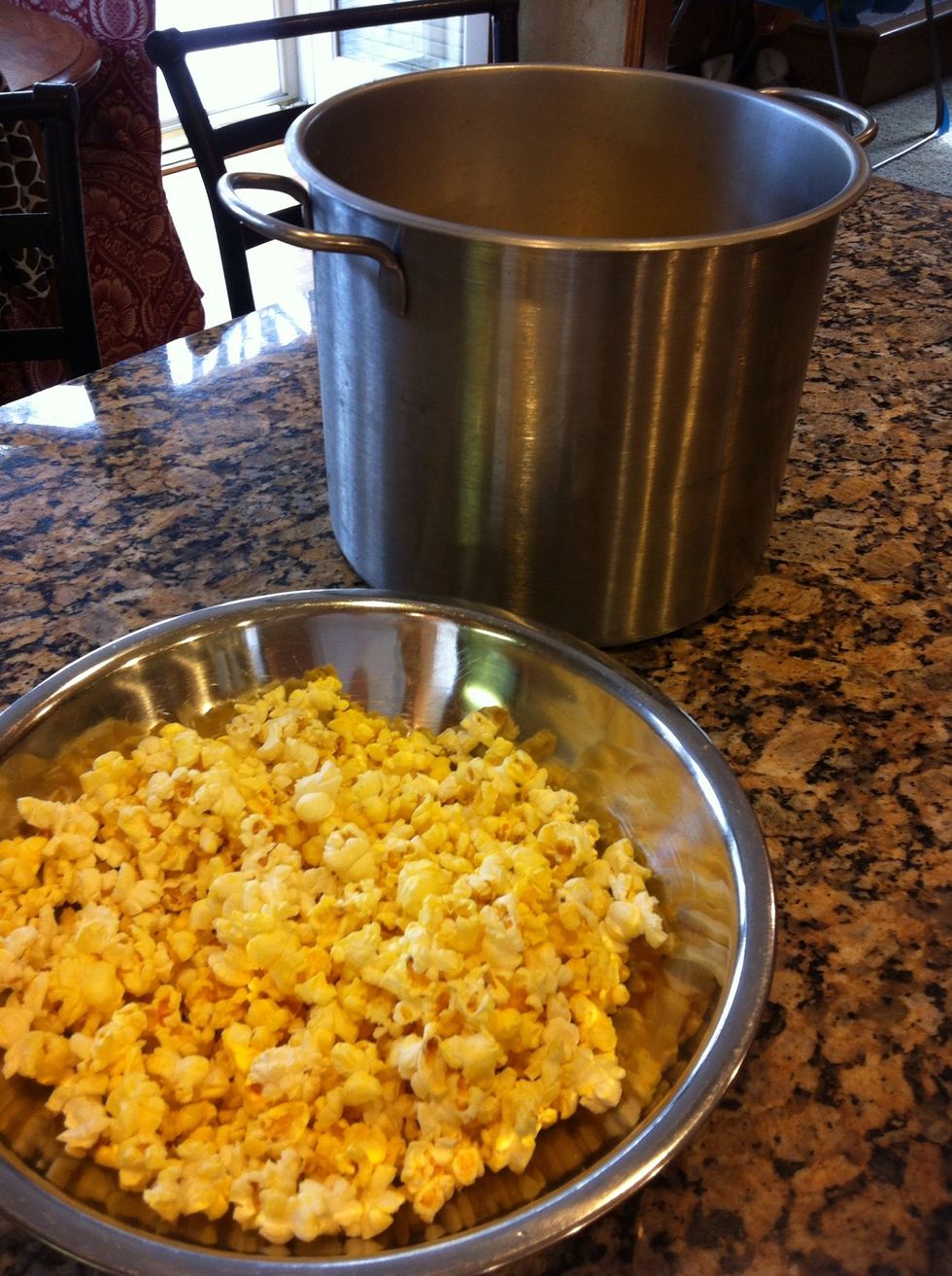 I use a smaller bowl when you dividing it up. Make sure what you are stirring in is high and deep. It's a lot of corn and you don't want to make a huge mess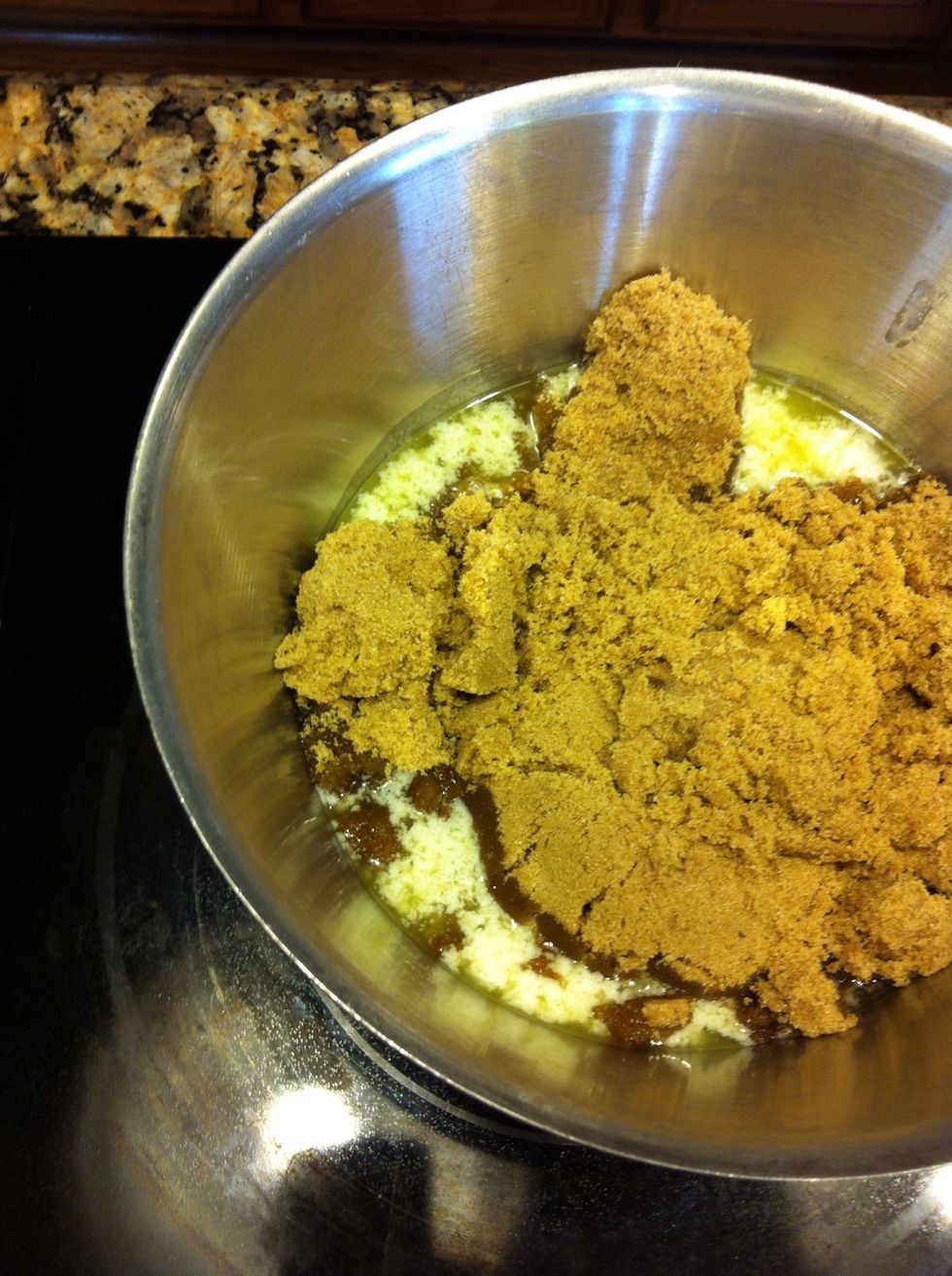 Now for the caramel: 2 cups brown sugar, 2 sticks butter, 1 tsp salt, 1 tsp vanilla and 1/2 c white karo syrup. Bring this to a gentle boil and cook about 5 minutes.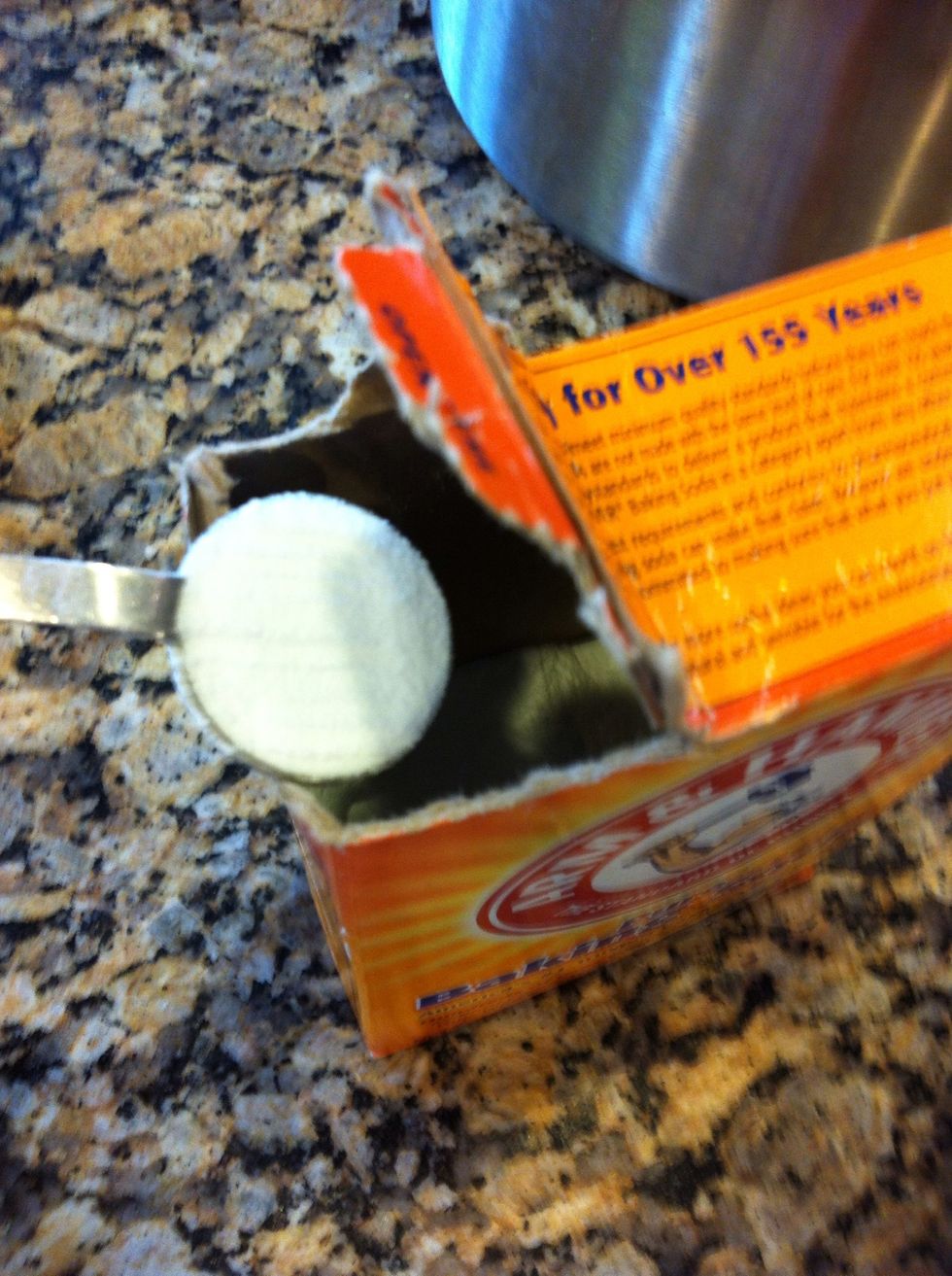 Have a tsp of baking soda ready. Once it's finished the five minutes boiling, remove from stove and add your soda. This will cause the caramel to bubble and thicken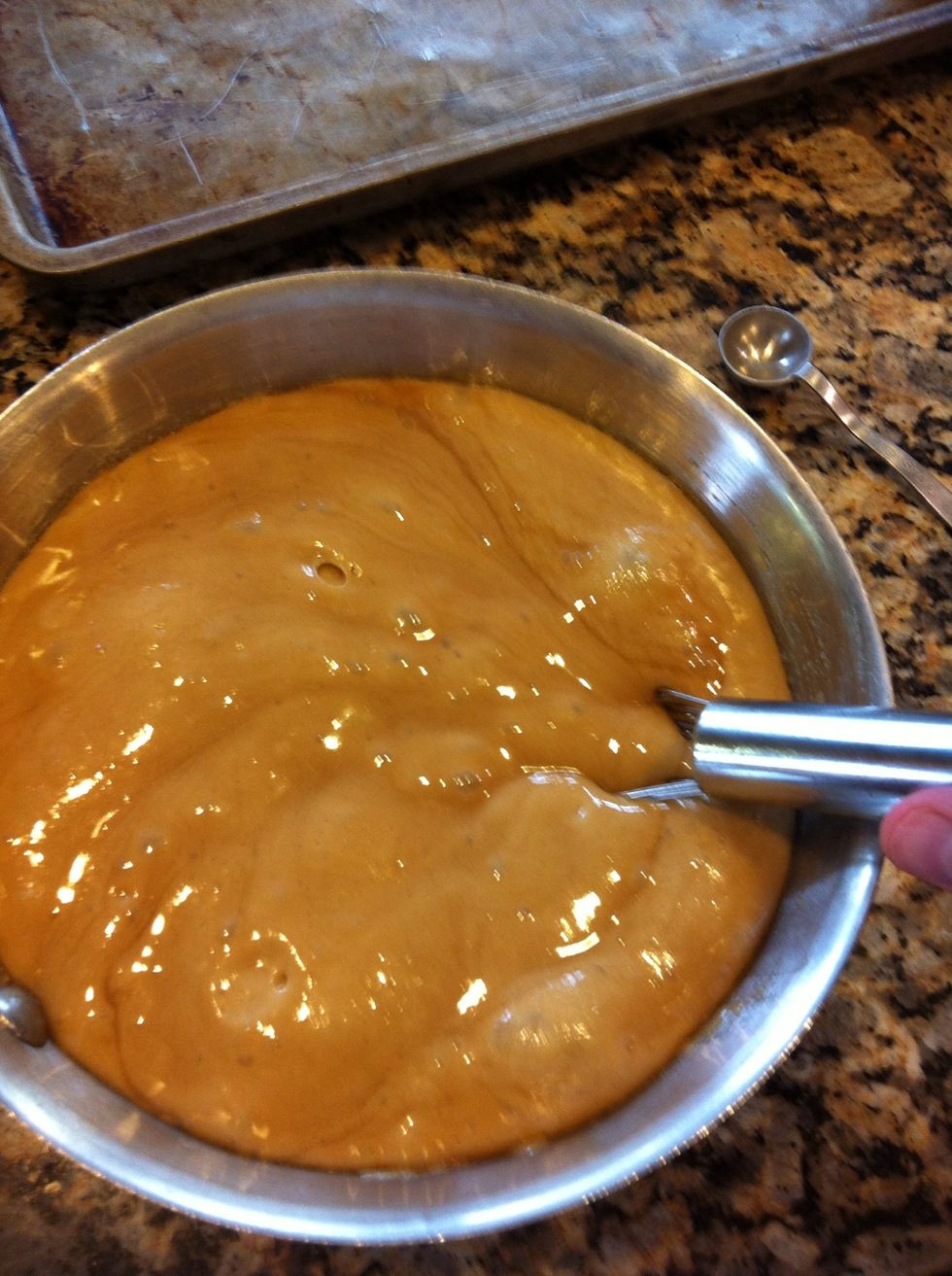 Once this happens get ready to pour over the halved popcorn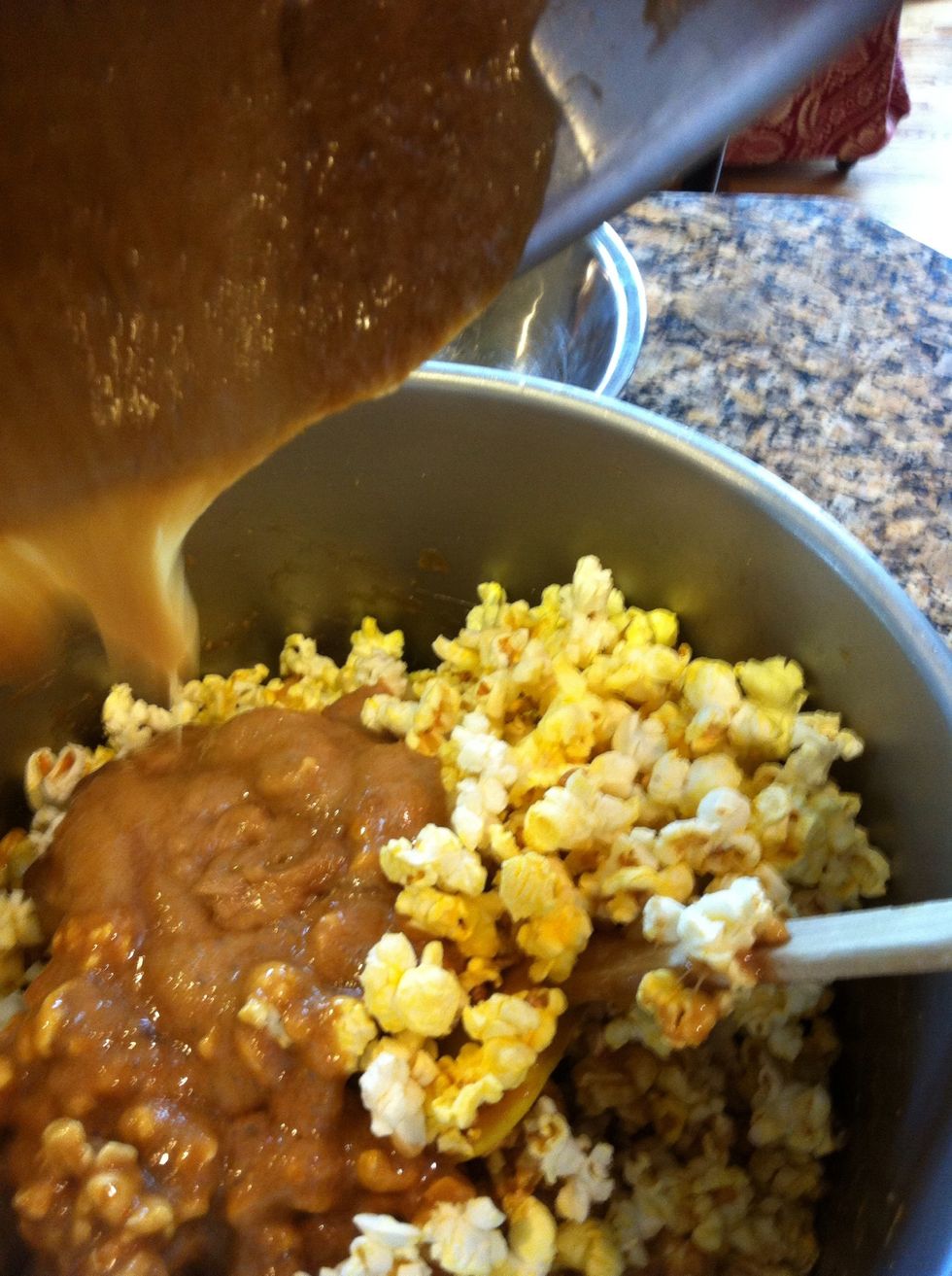 Working quickly, coat the first batch with half the caramel.
Next add the second batch of popcorn to the large bowl, pour the rest of caramel and stir well. Coat every piece of popcorn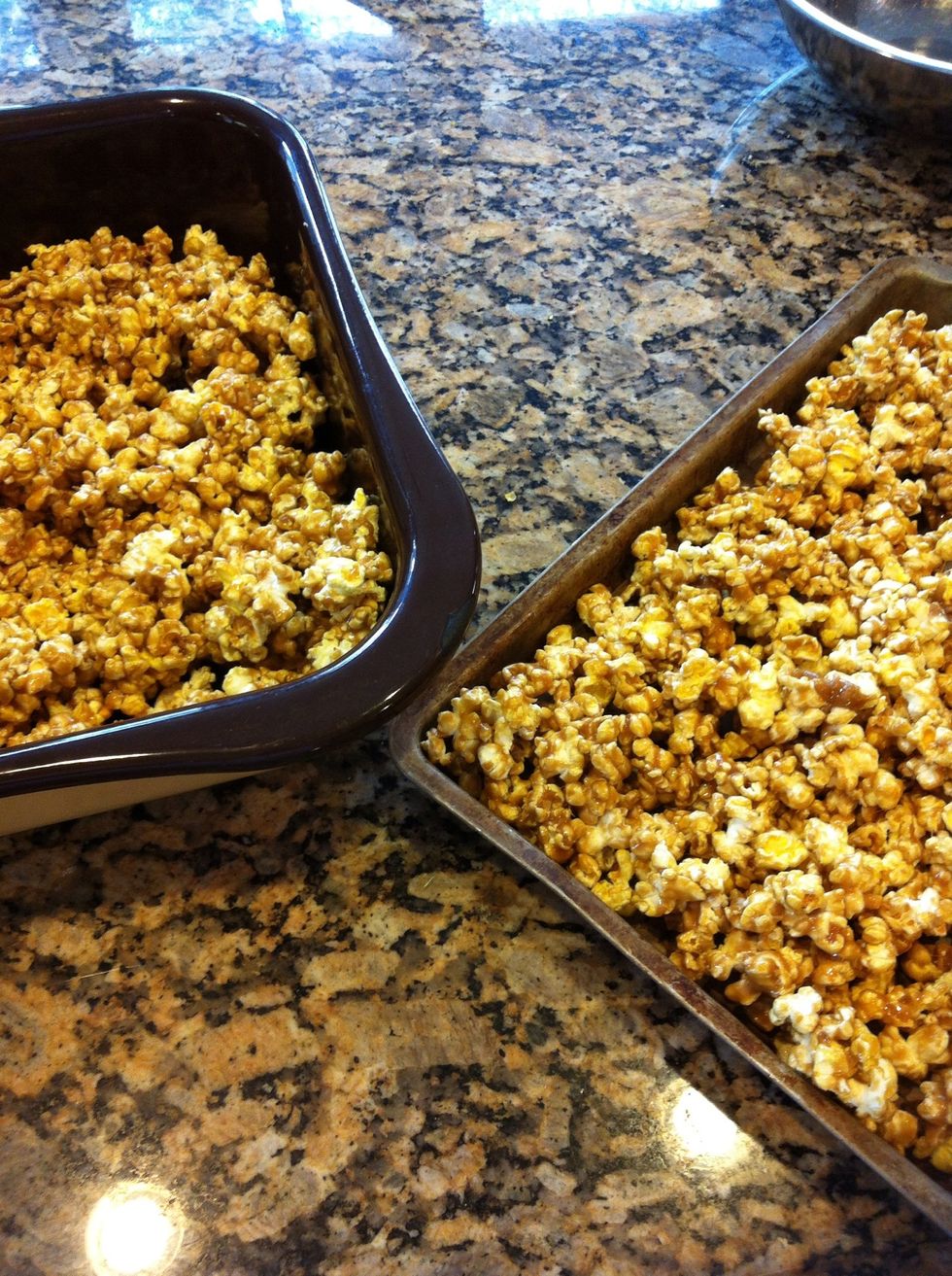 Pour the caramel corn out into two large baking sheets.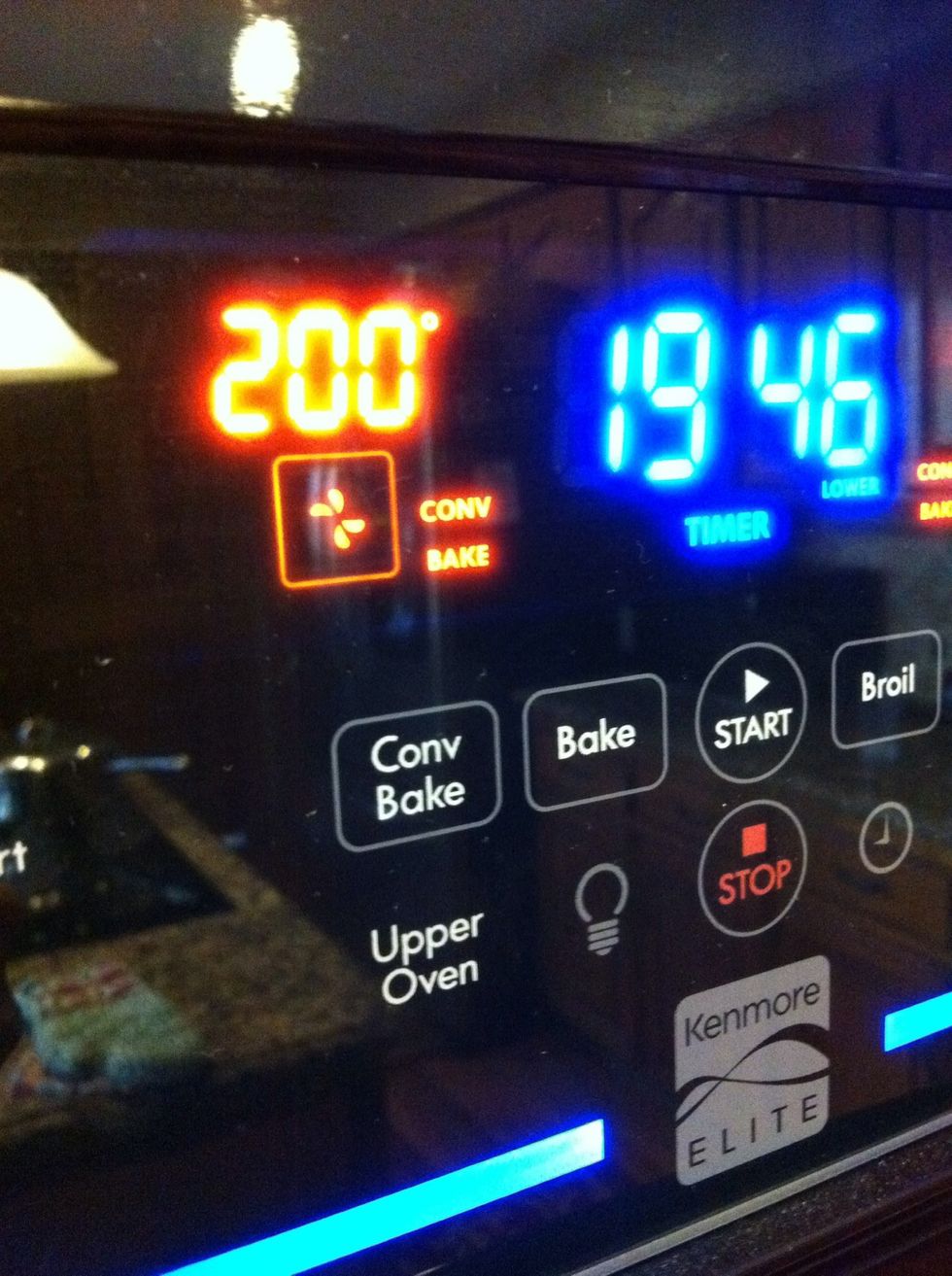 Bake @200 for an hour but stirring the popcorn in each dish EVERY 20 minutes. Do not skip this step or you will have matted together popcorn. I remove from oven and stir well. Three times in the hour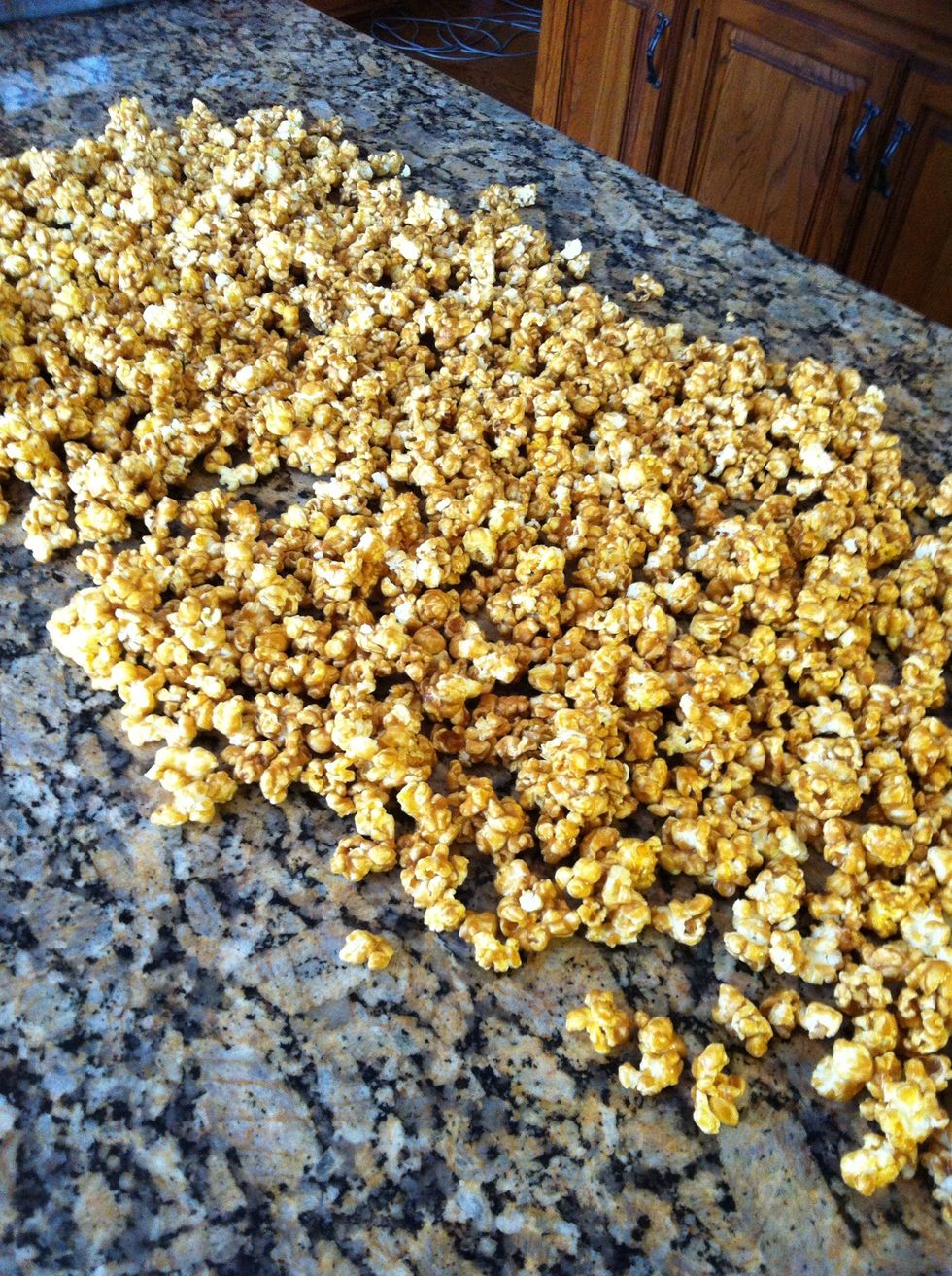 Once it's finished, dump out on the counter. It's ready to eat just like this! But I had a little white chocolate swirl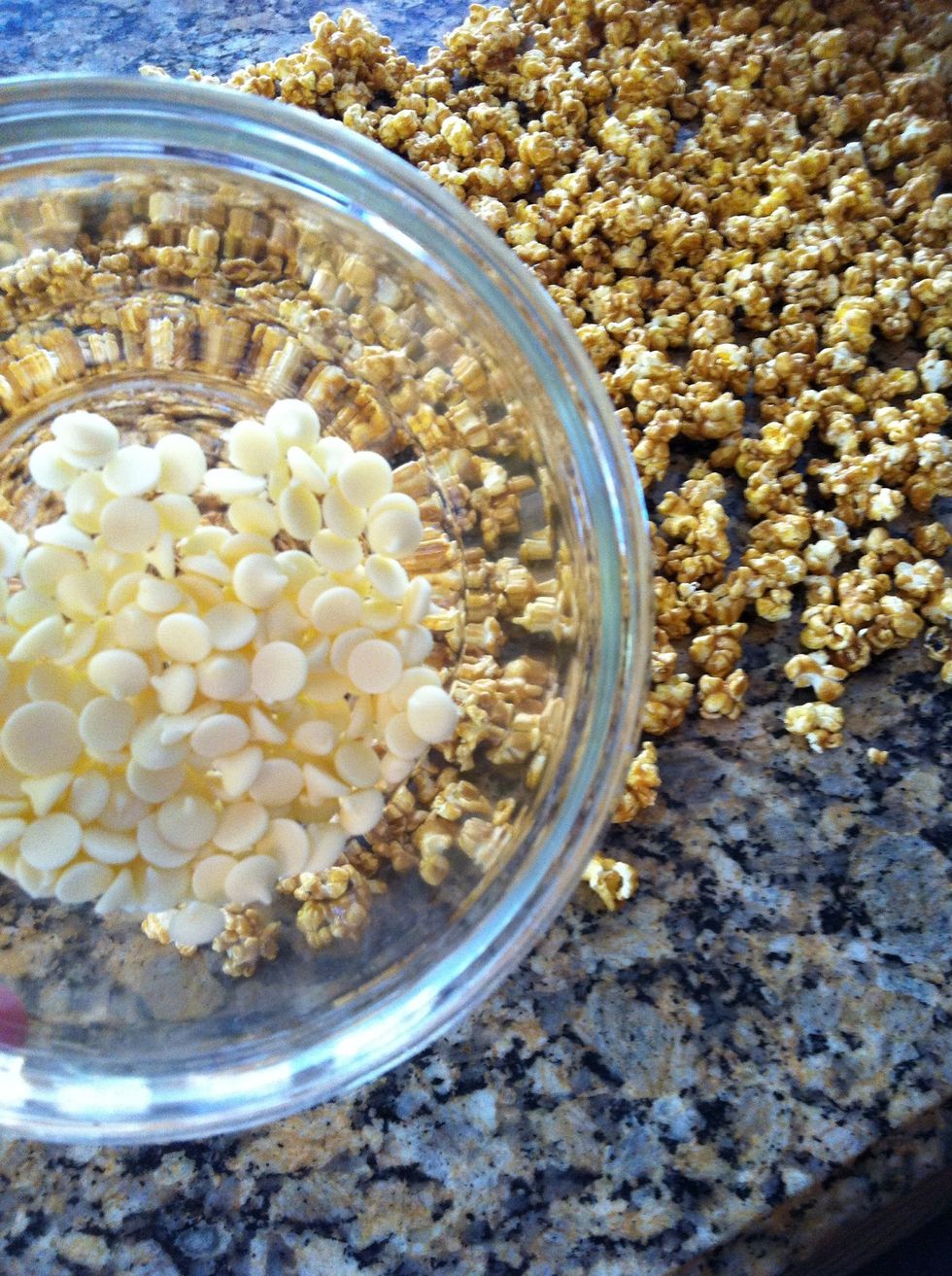 1/4 c white choc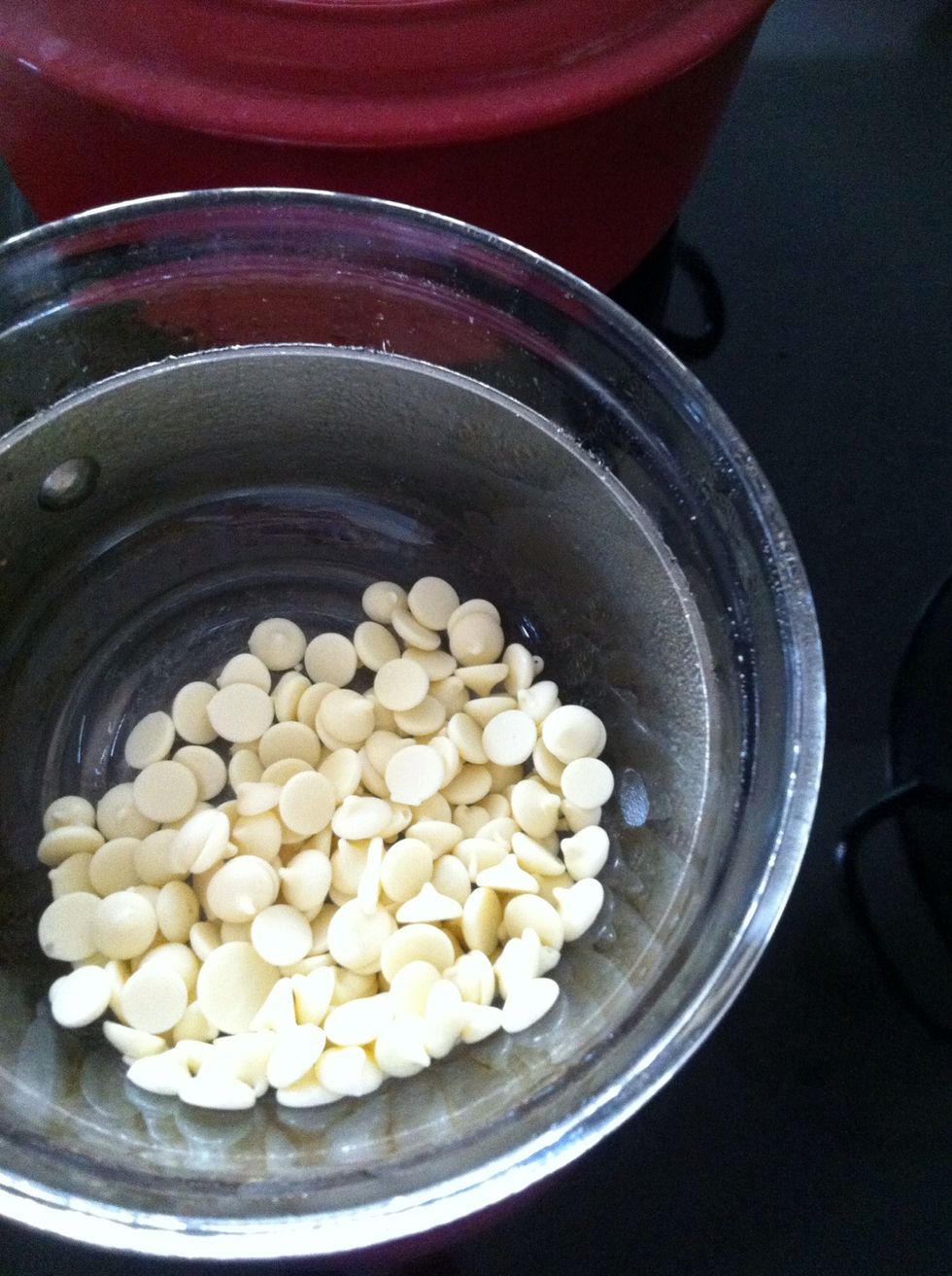 Double broiler till it melts. And be careful it doesn't burn and scorch. It won't take but a few minutes to melt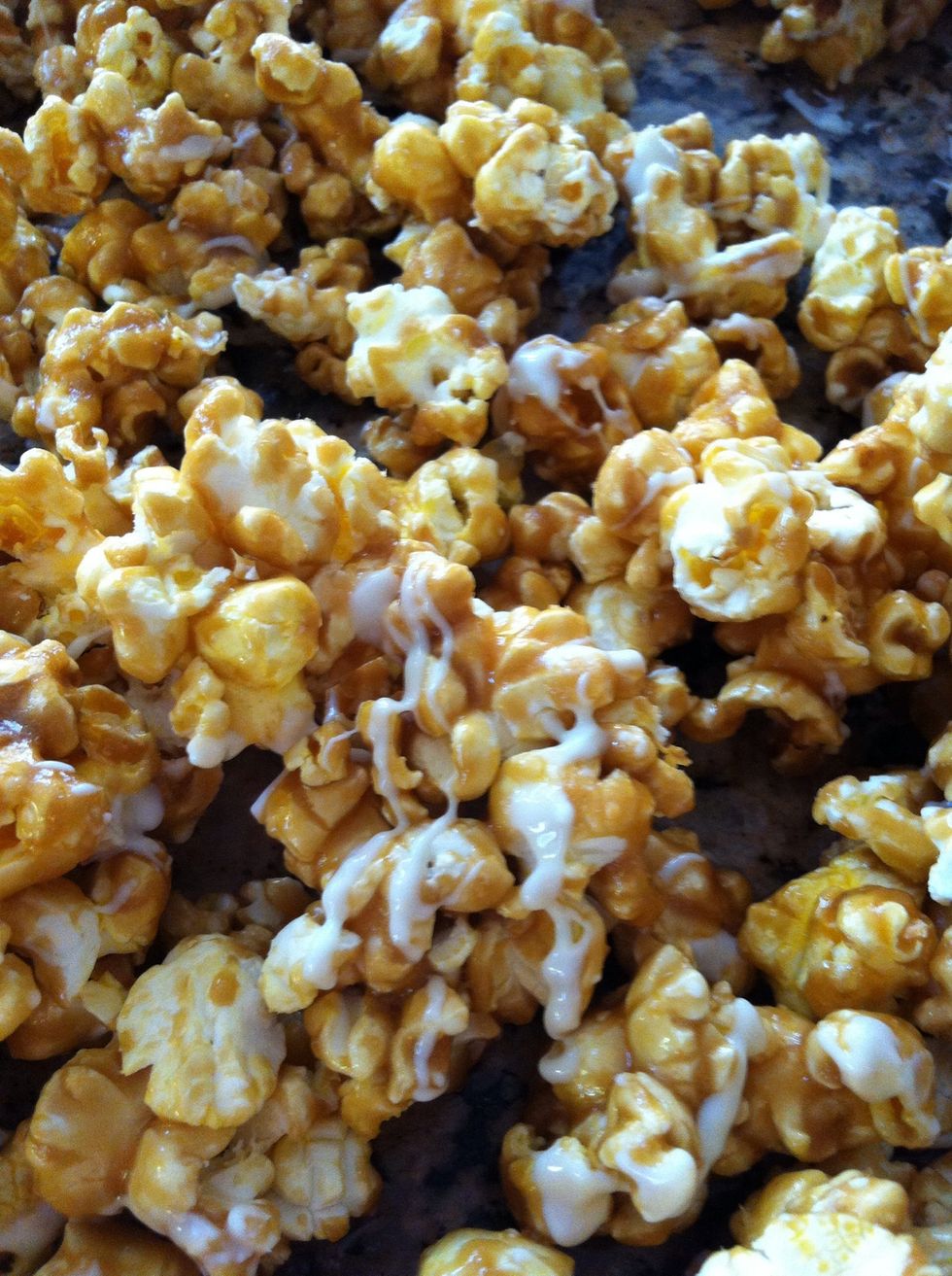 take a spoon and drizzle all the popcorn. Don't move the corn once the white chocolate has been glazed over. You don't want it coated you just want to see the swirls. Let it sit for about 30 min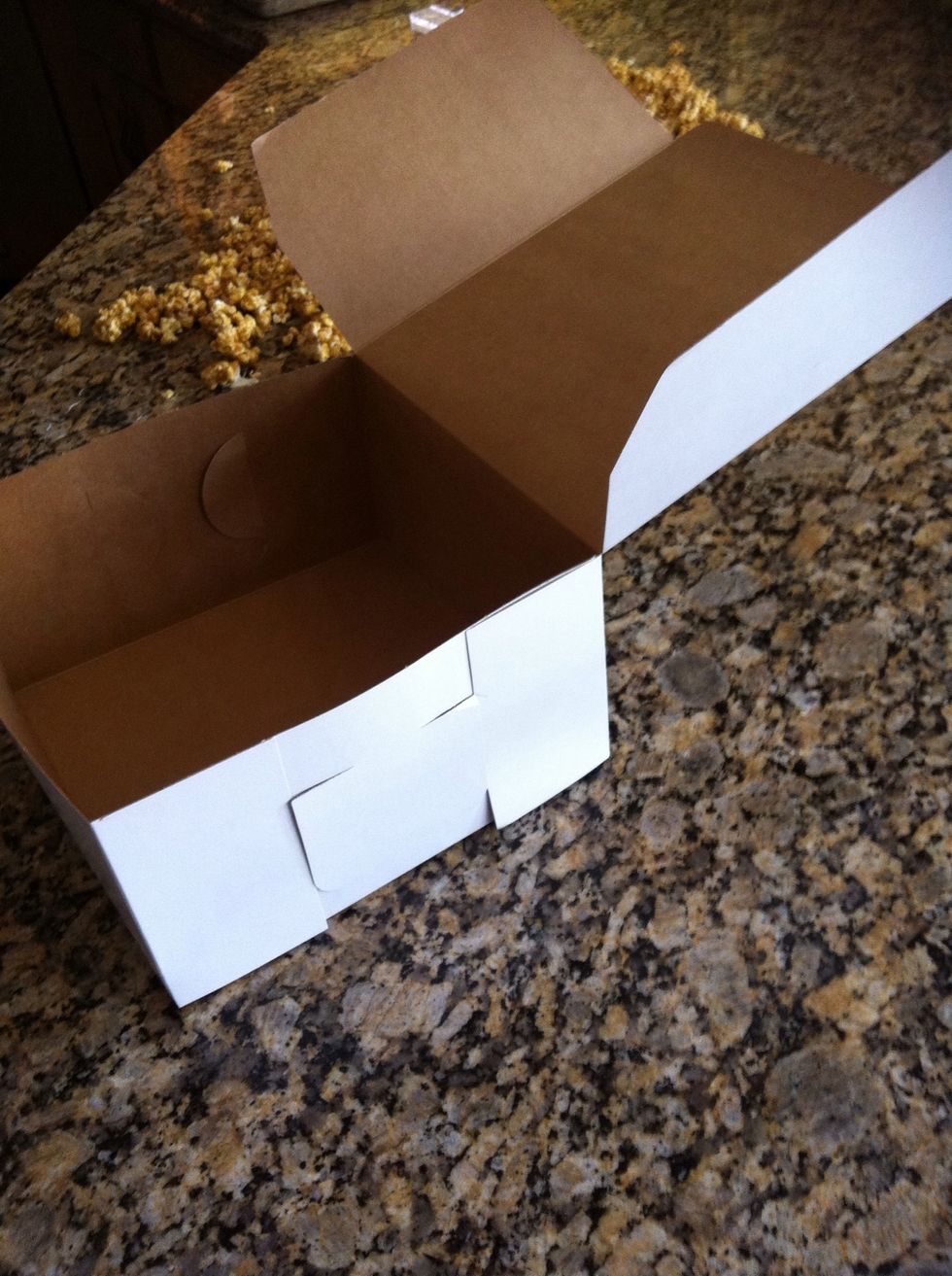 This part is just a suggestion :) this caramel corn is such a great gift idea. I used to make a ton at Christmas and give as presents. Take a large bakery box found in craft stores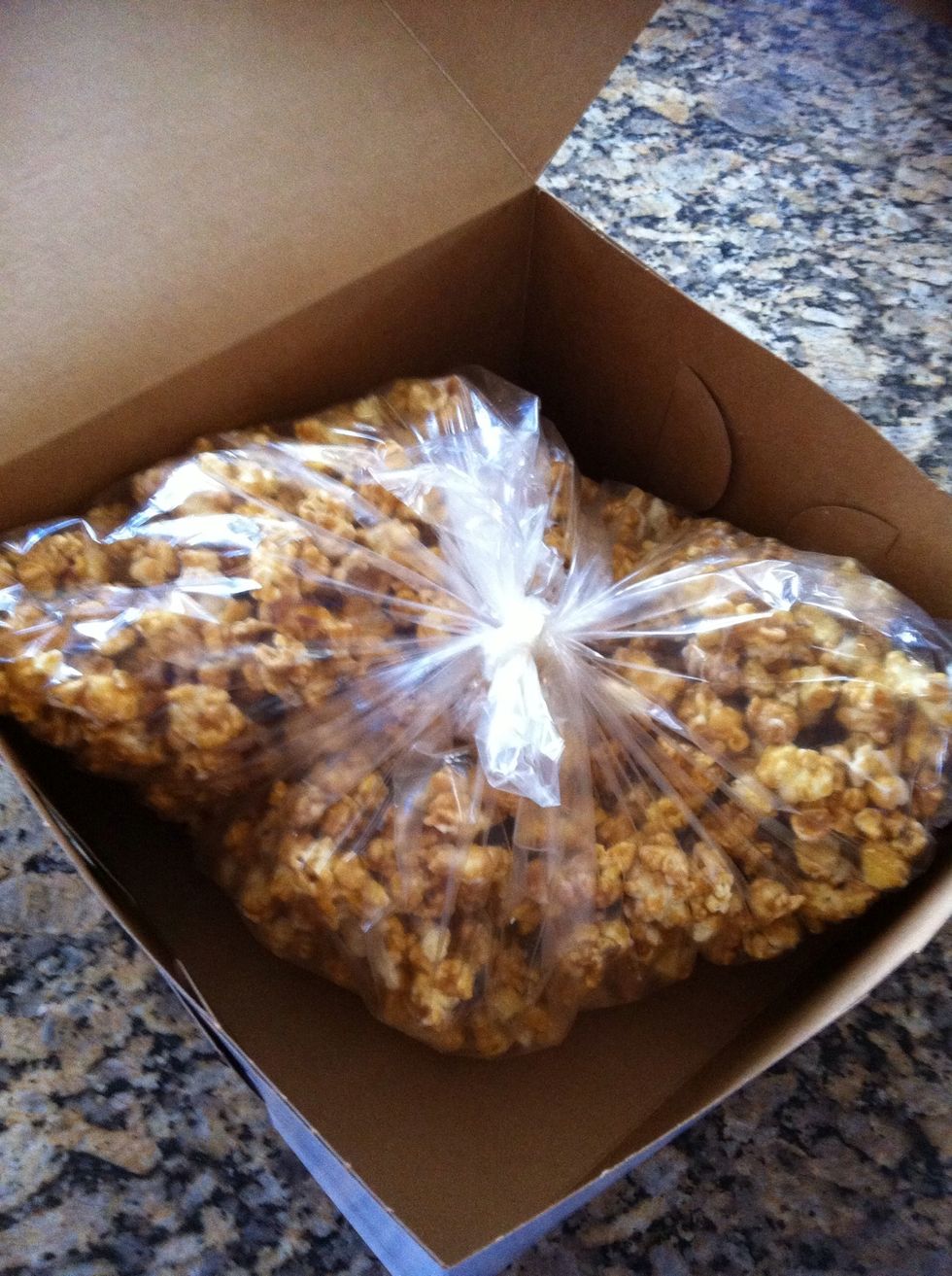 Bag up your popcorn. Tie it up tightly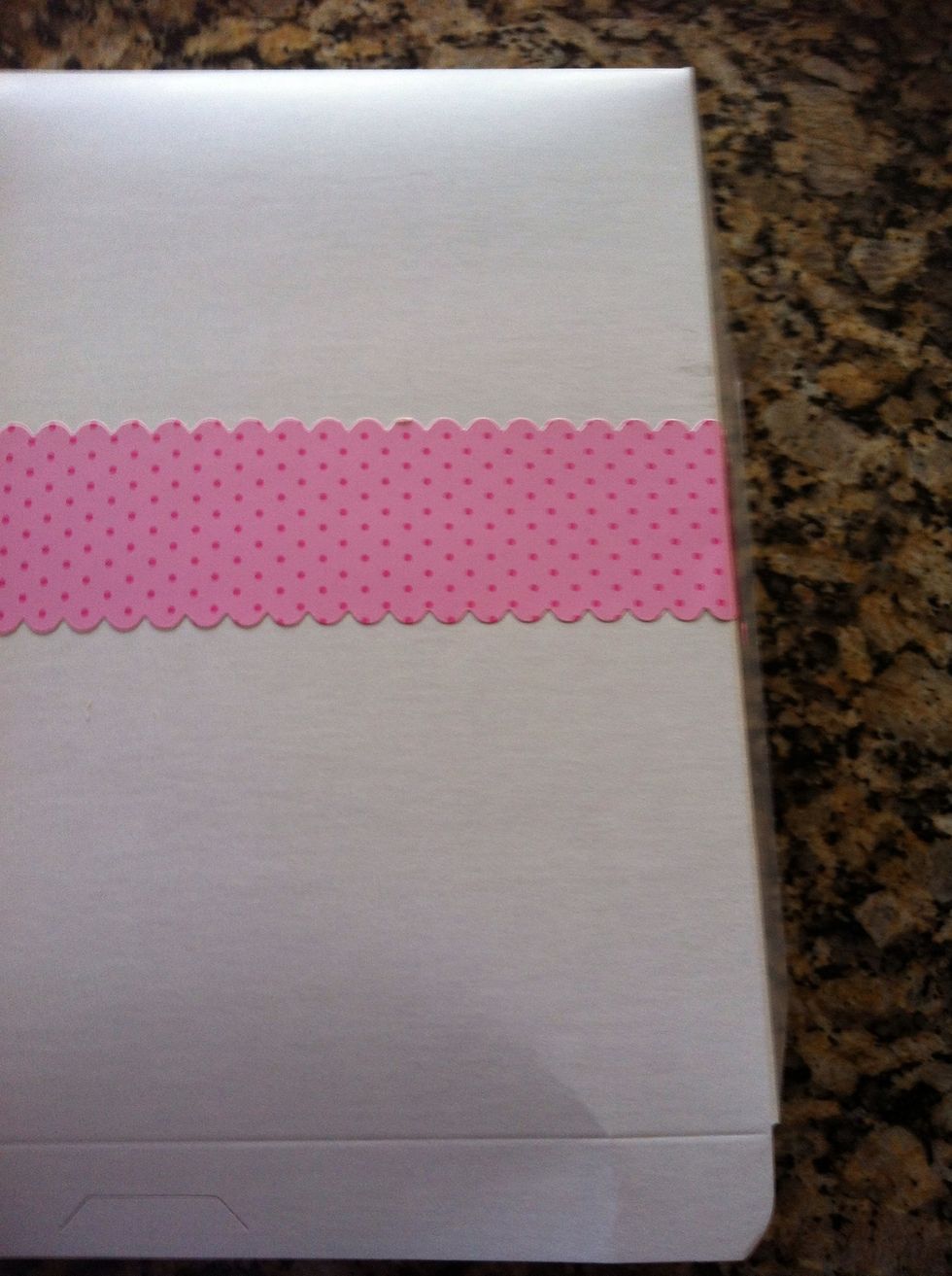 Get some cute border (also found in the scrapbook ing section of craft store) it's a sticker and place on there.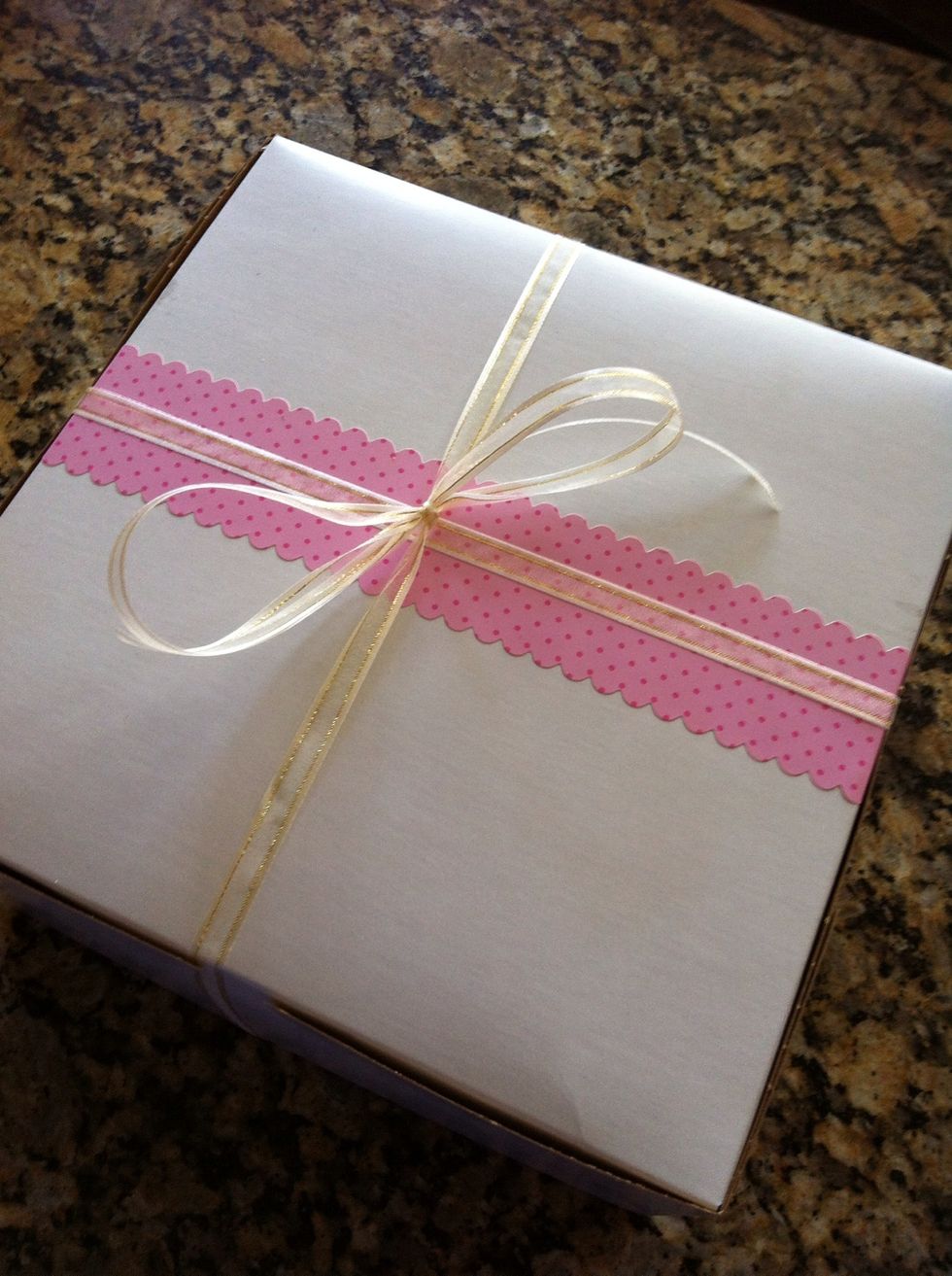 Tie it up w any ribbon you like and give away to your friends! This can be made days ahead bc it keeps for a long time as long as its stored in an airtight wrap or container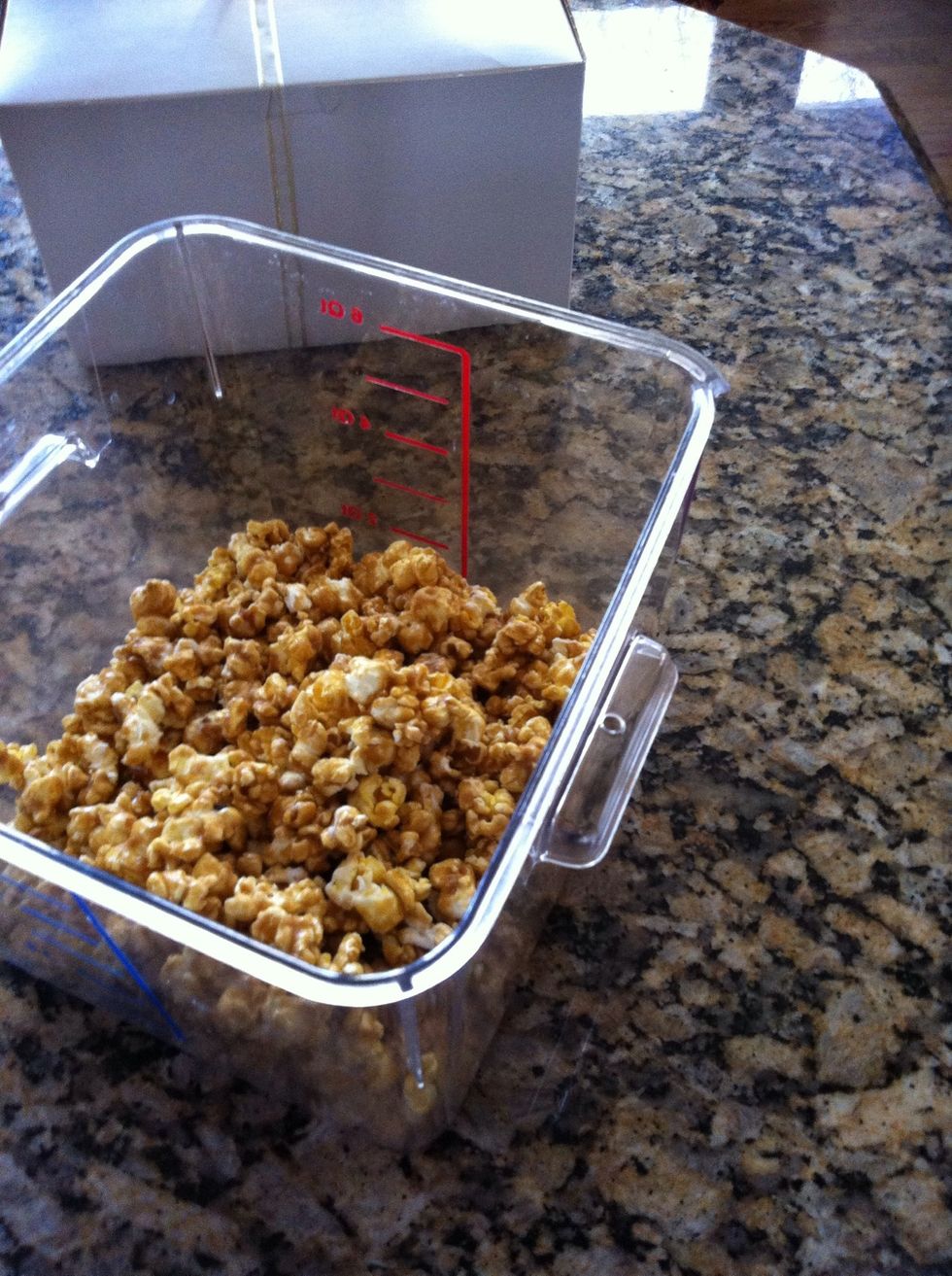 The rest I didn't use I store in a large bin. The box went to my very good friend as a road trip treat
The creator of this guide has not included ingredients
Below the Mason Dixon line