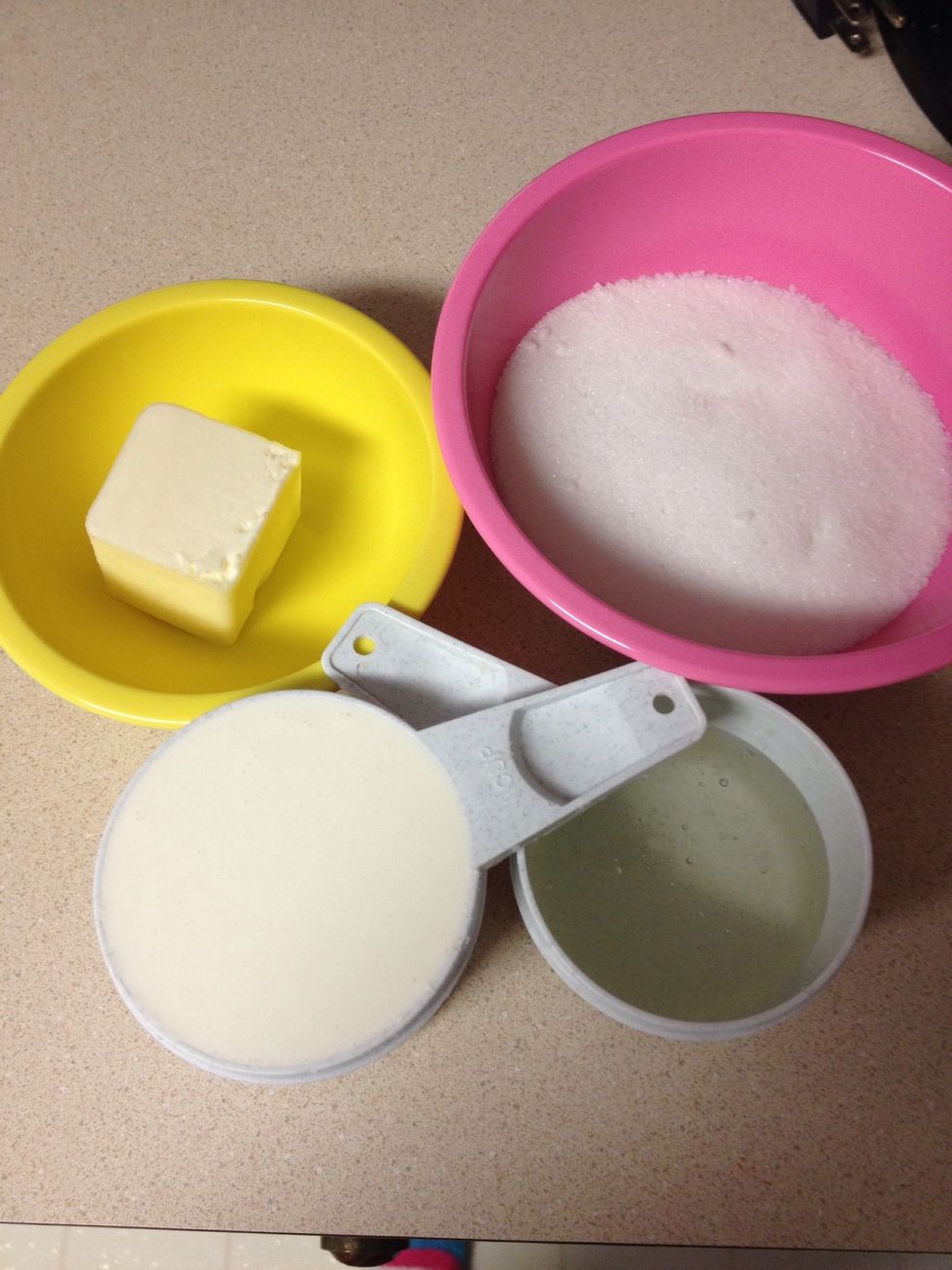 Here are all of the ingredients!
Butter the bottom and sides of a 9 inch glass dish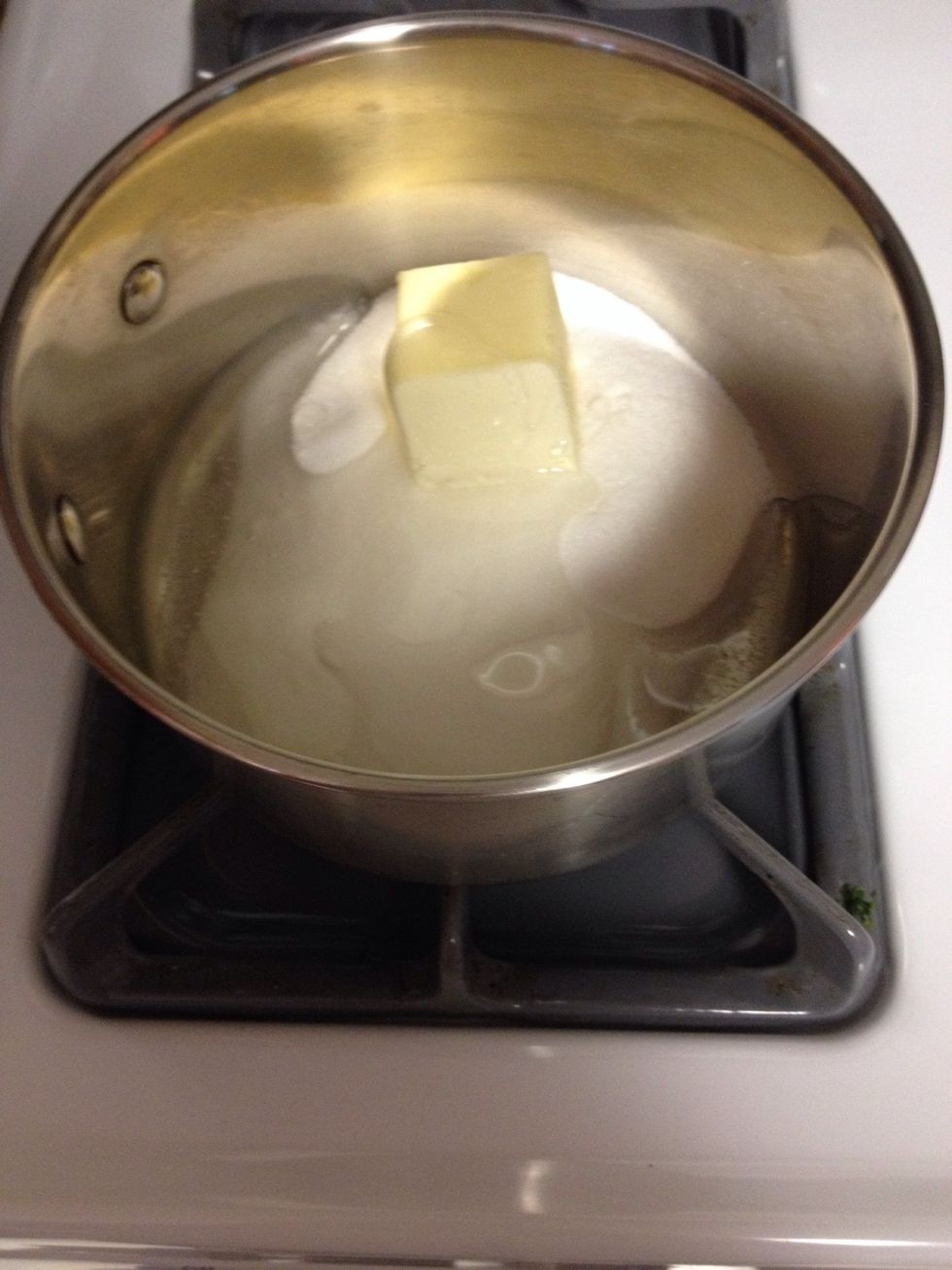 Add all ingredients except for the cream into a saucepan and turn the fire to medium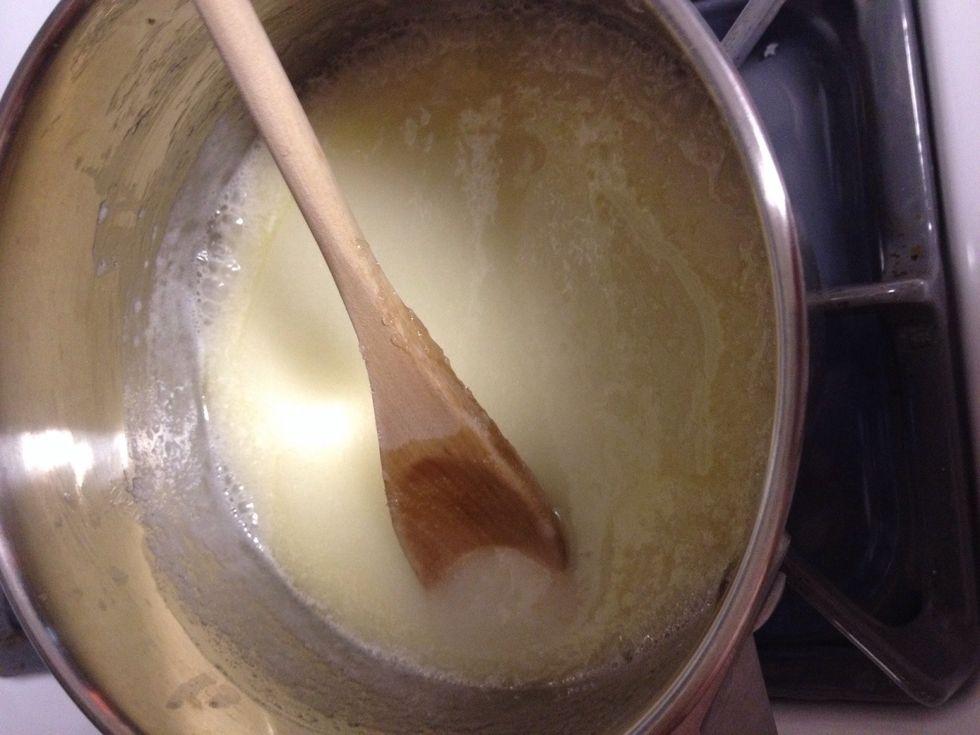 Mix all ingredients together until boiling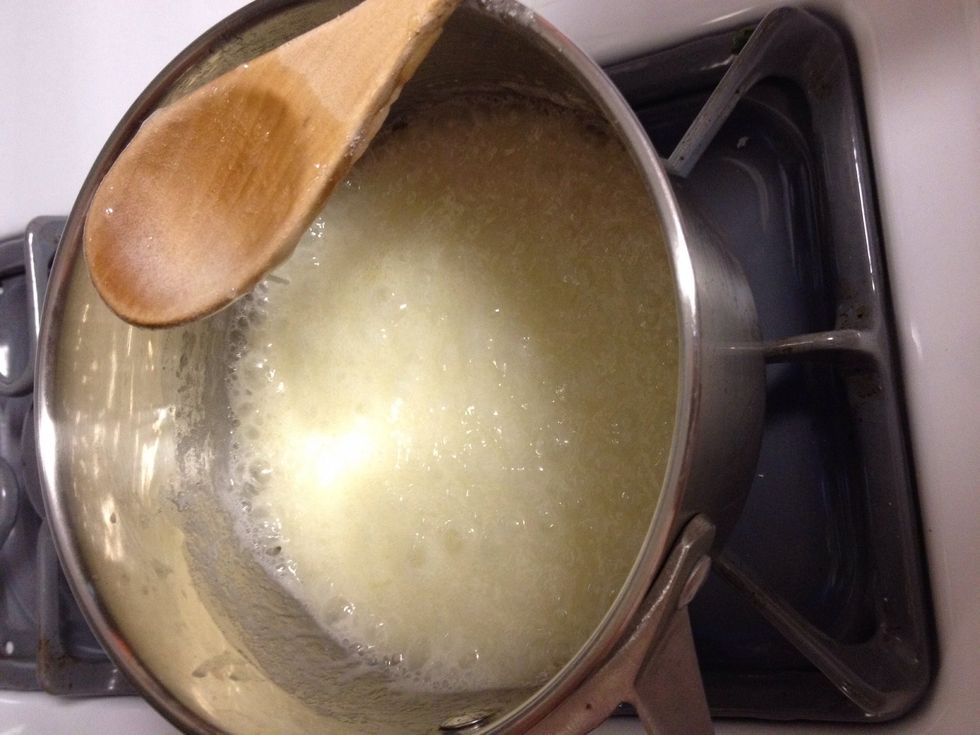 Once boiling add the cream slowly
Here is all of the cream mixed in now the mixture needs to boil. Mix frequently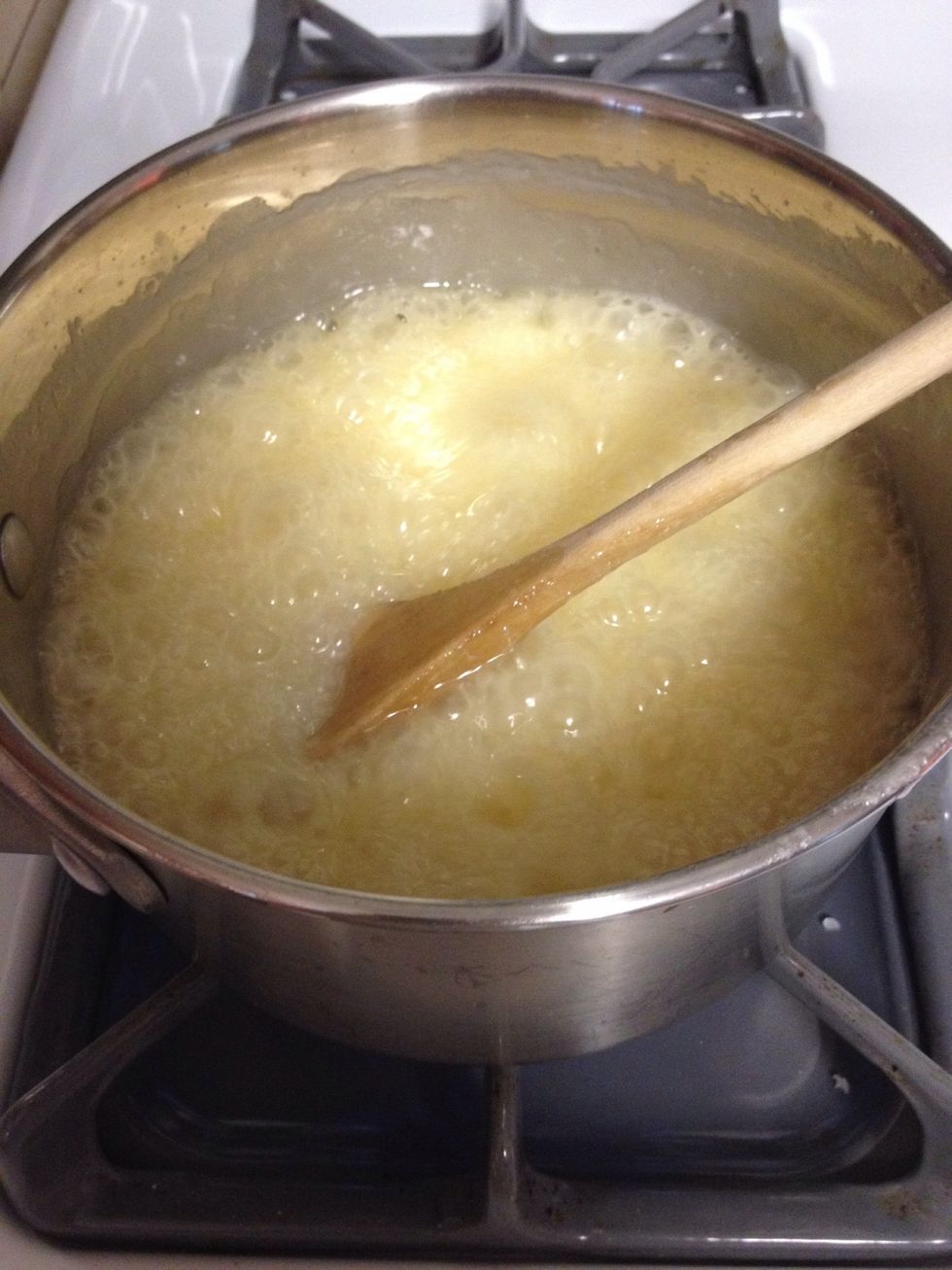 Once boiling get a candy thermometer and continue boiling until the temperature reaches 425 F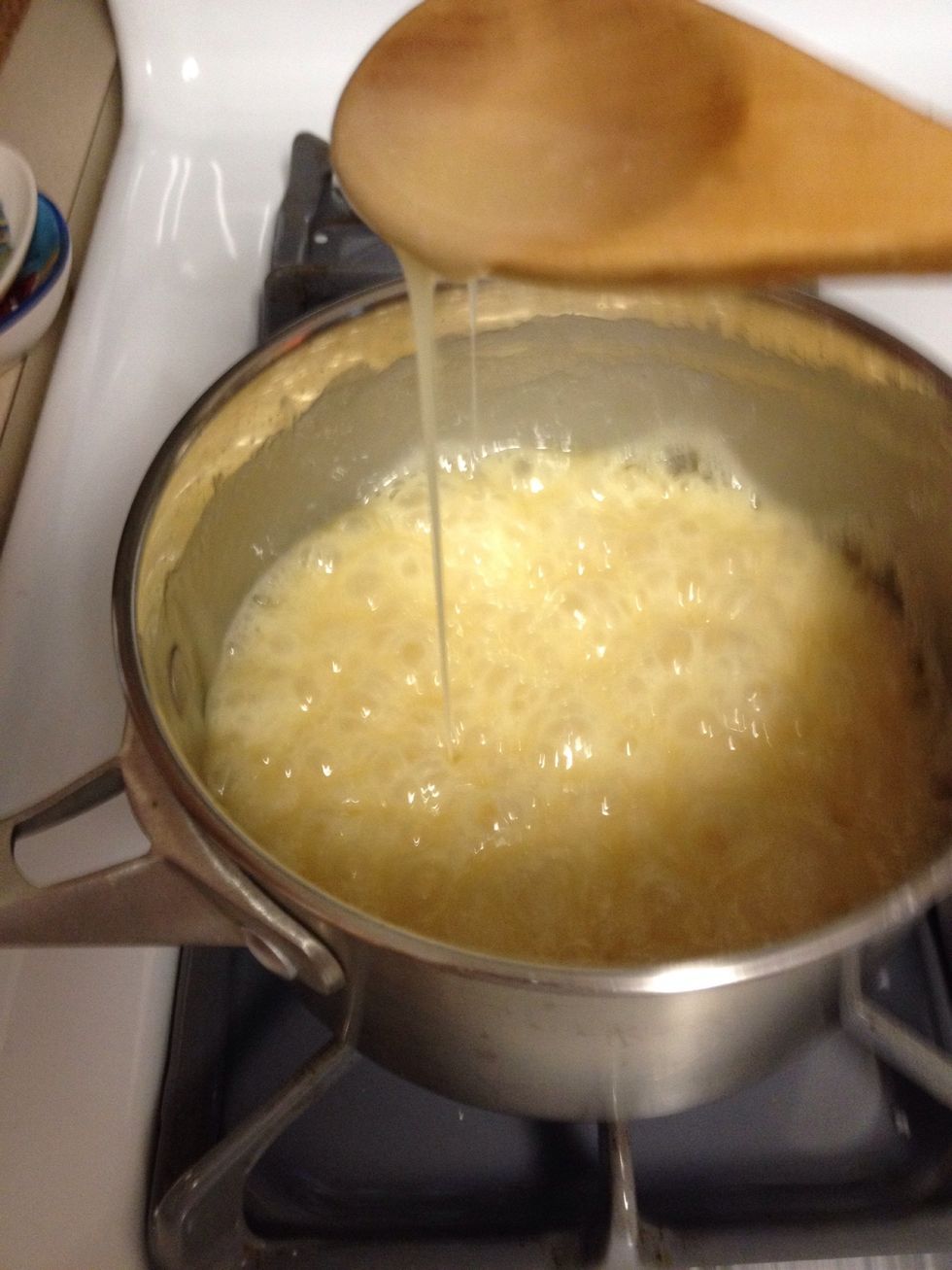 After 5 minutes the mixture will darken in color a bit and thicken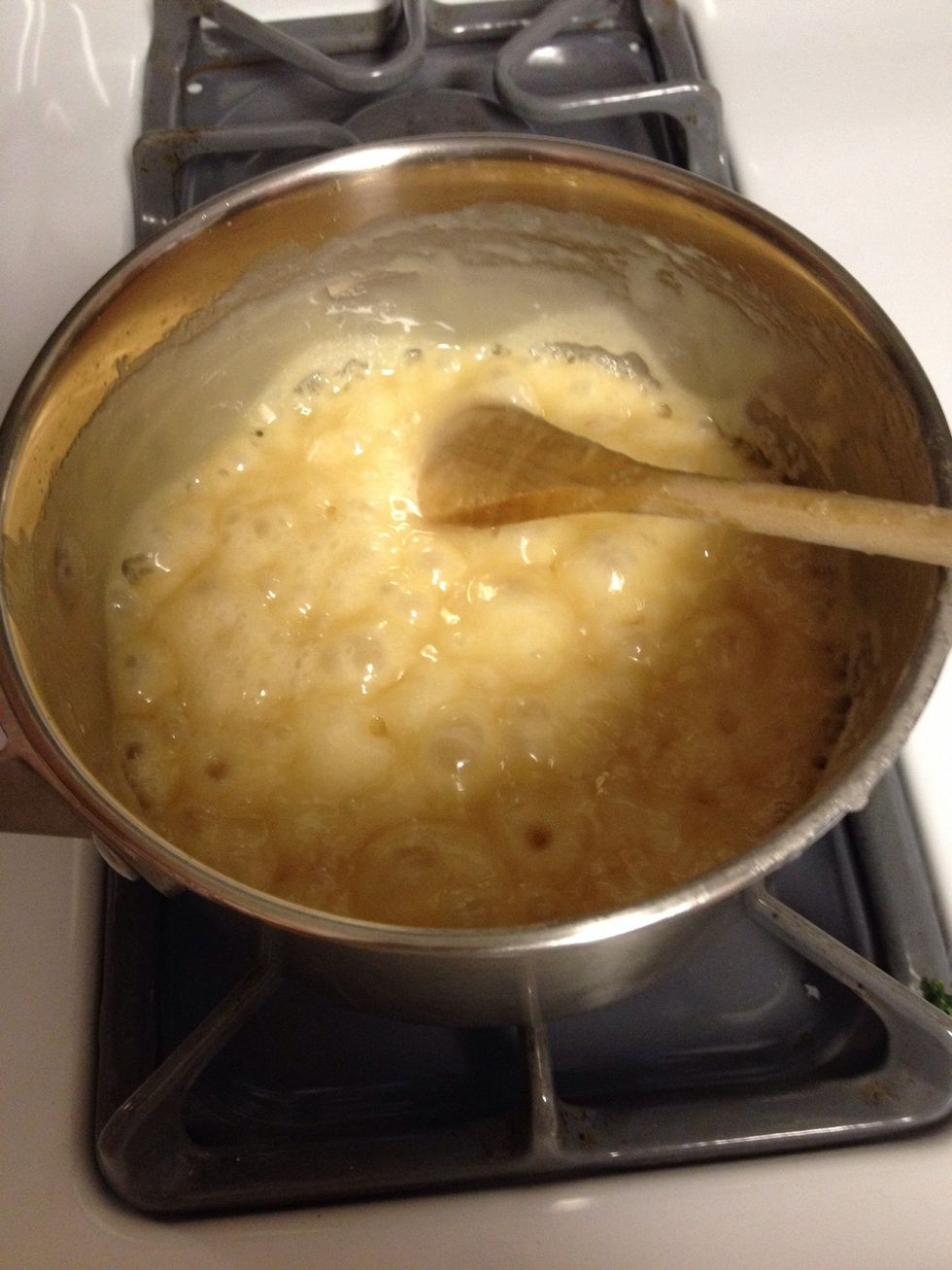 This is after another 5 minutes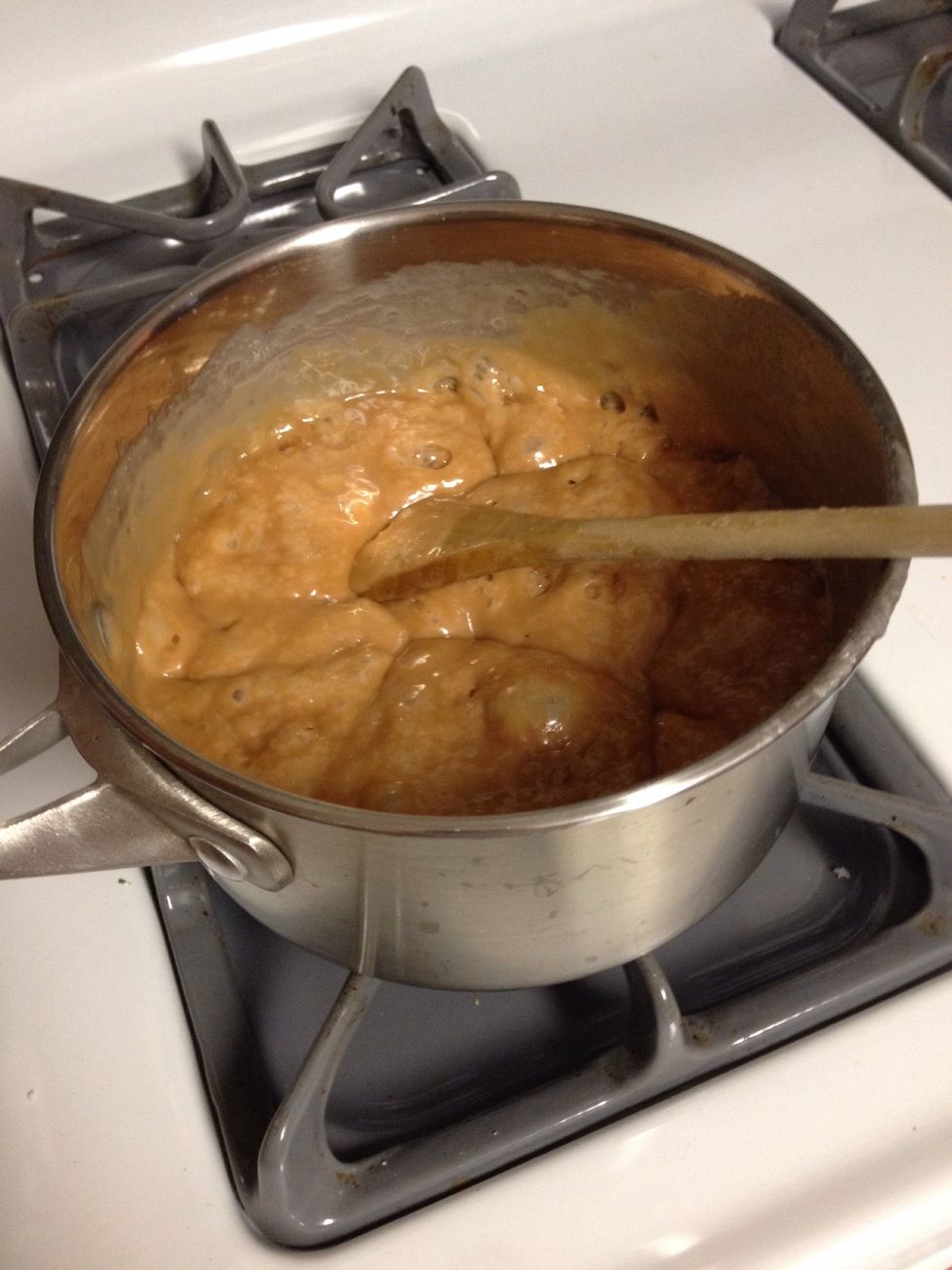 Now the caramel is at 425 F turn the heat off and pour the mixture into the buttered dish. **this is extremely hot, be careful**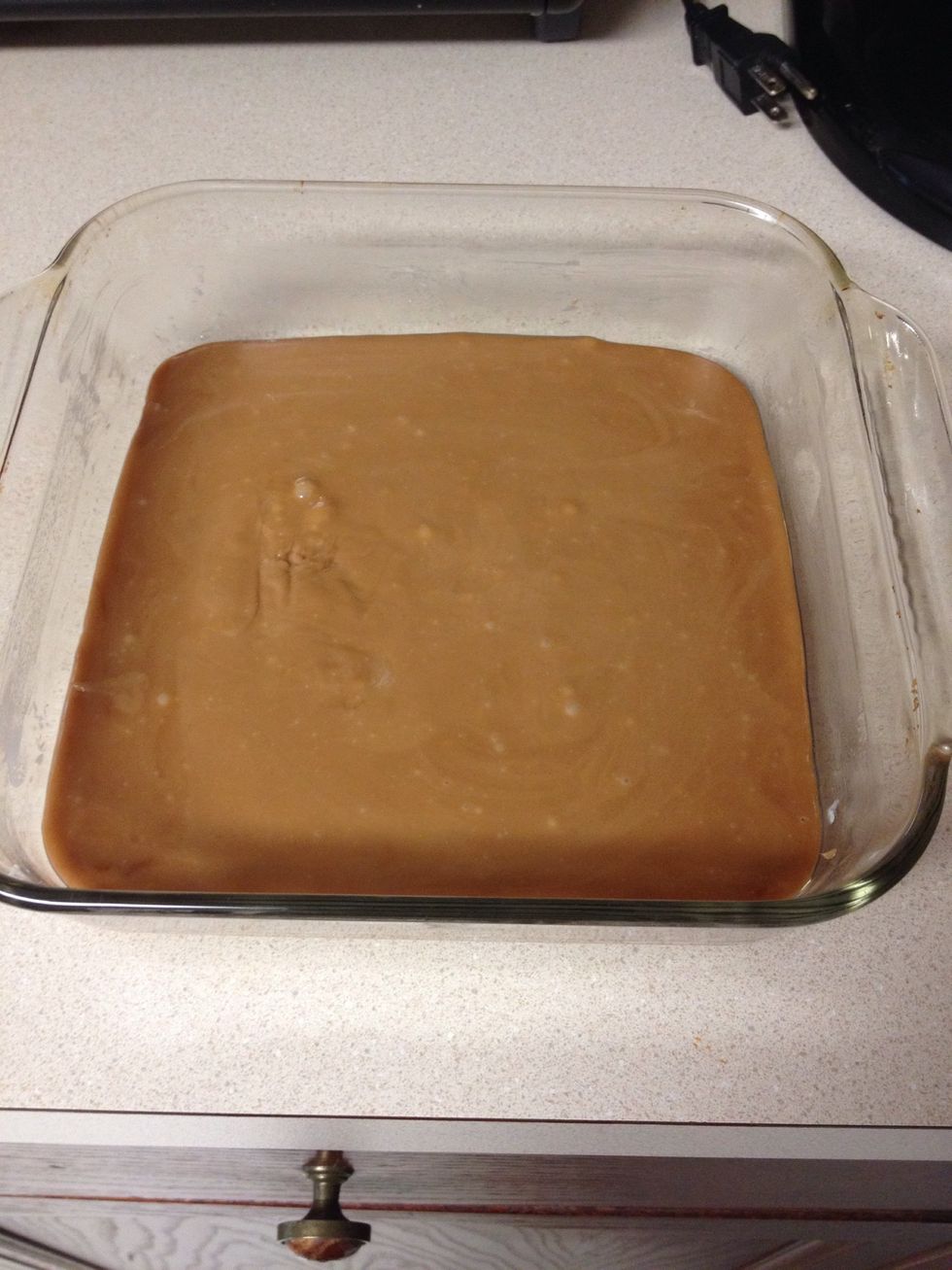 Smooth out and let sit for two hours. After cooled, turn dish over and cut caramel into bite sized pieces.
Enjoy!
2.0c Sugar
1/4c Butter
5/8c Corn syrup
1.0c Heavy cream