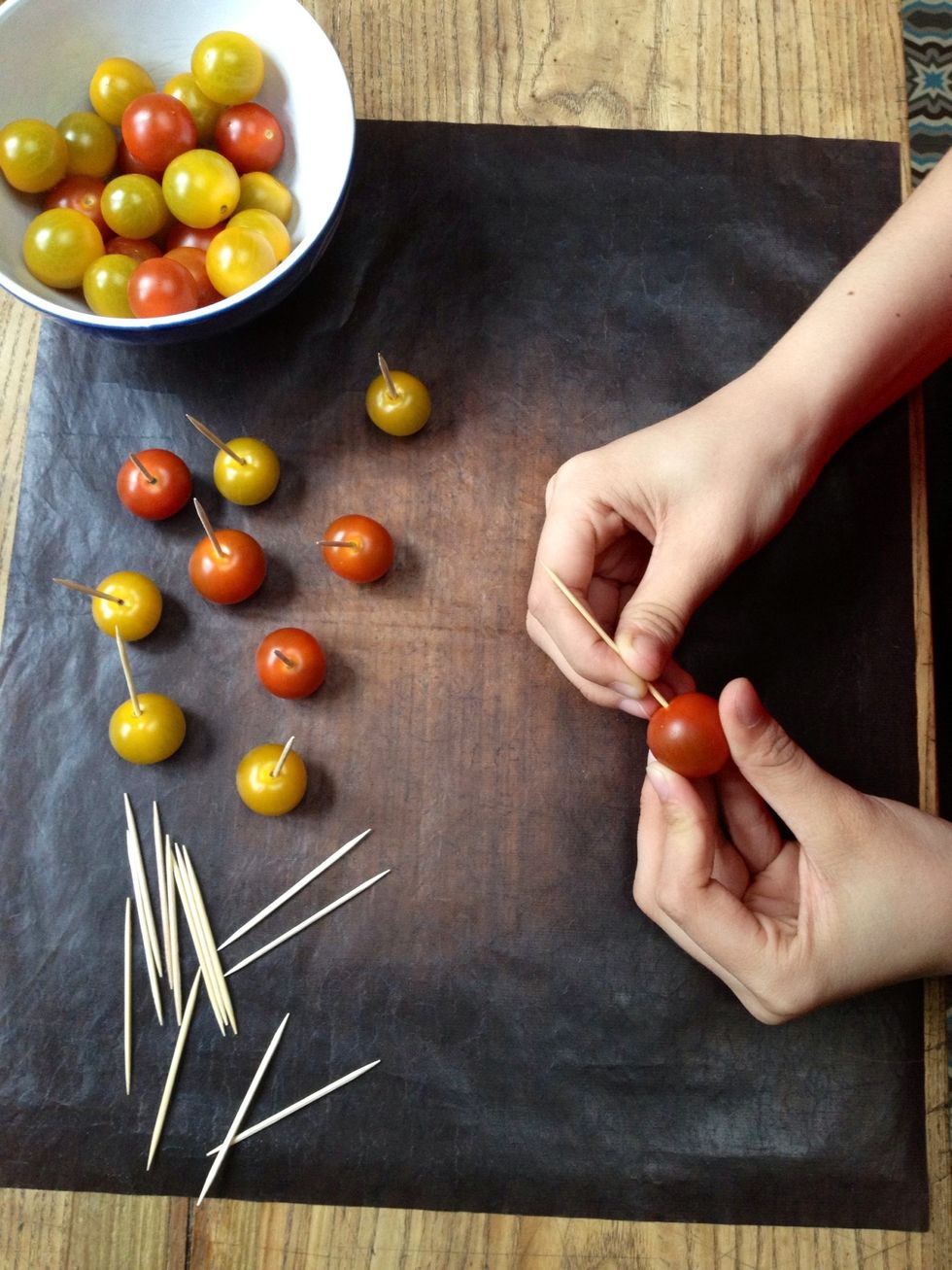 Insert a toothpick in each tomato stalks (after being washed and dried). The tomatoes must be perfectly dry (otherwise the caramel "squirt").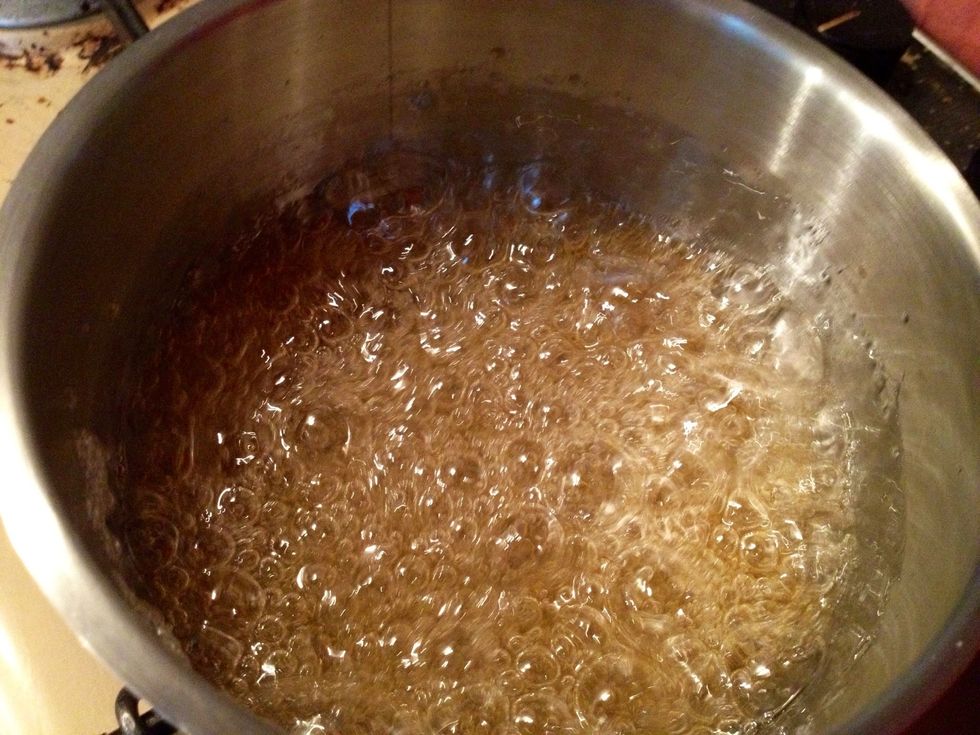 Heat the sugar and water to a broken caramel (140°C or 284°F).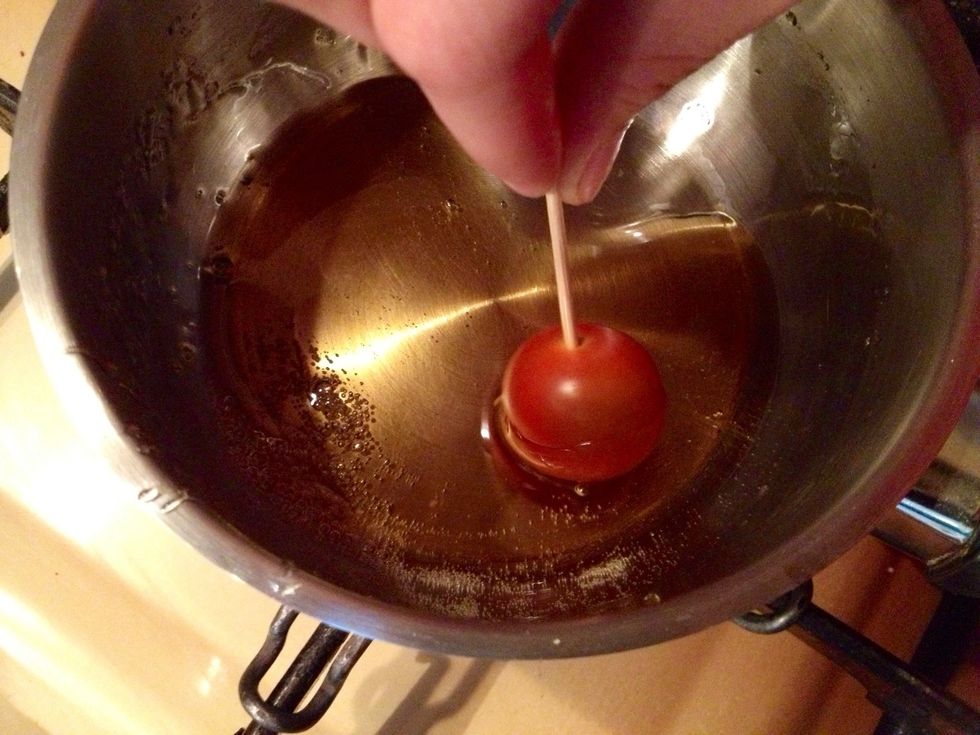 Out of fire, dip the tomatoes in caramel and place them on parchment paper or a baking sheet.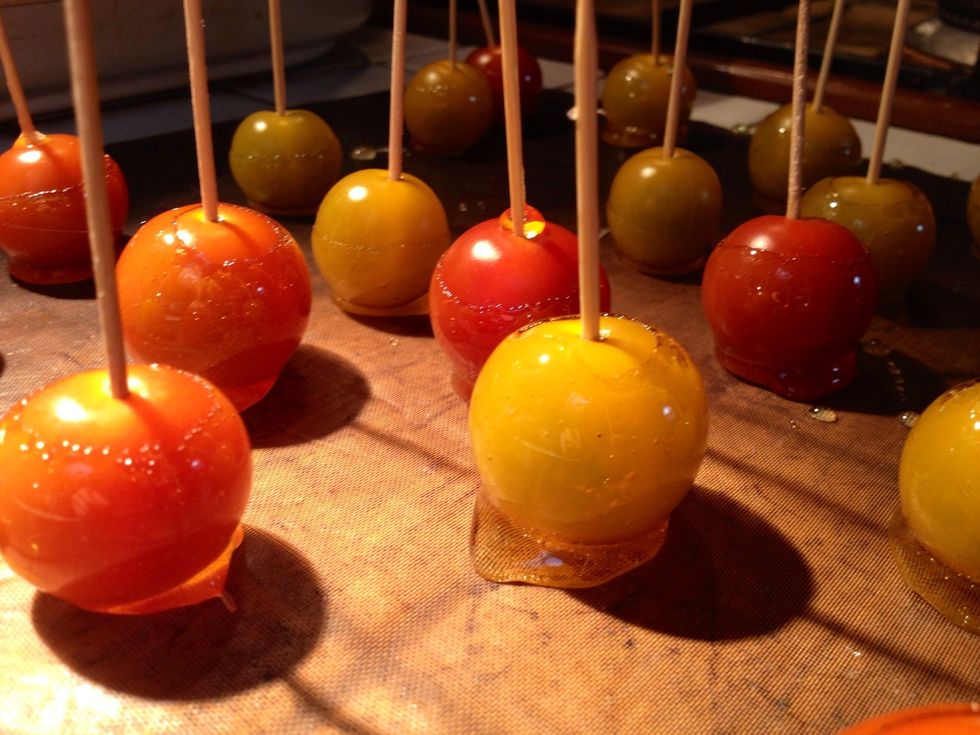 Allow to harden the caramel (about 5 min).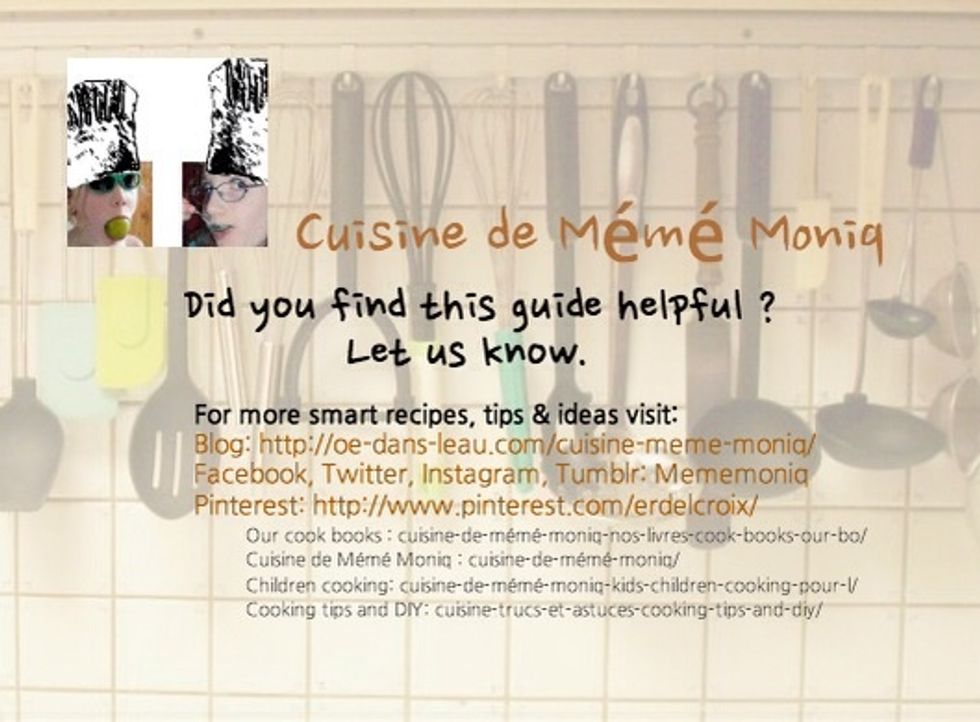 250.0g Cherry tomatoes
100.0g Sugar
2.0Tbsp Water
Thoothpick