I don't usually use shortcuts and cheats when I bake... 😳But this cake is an exception. Even with store bought items, it tastes like you made it from scratch.
3
Preheat your oven to 180°C/350°F.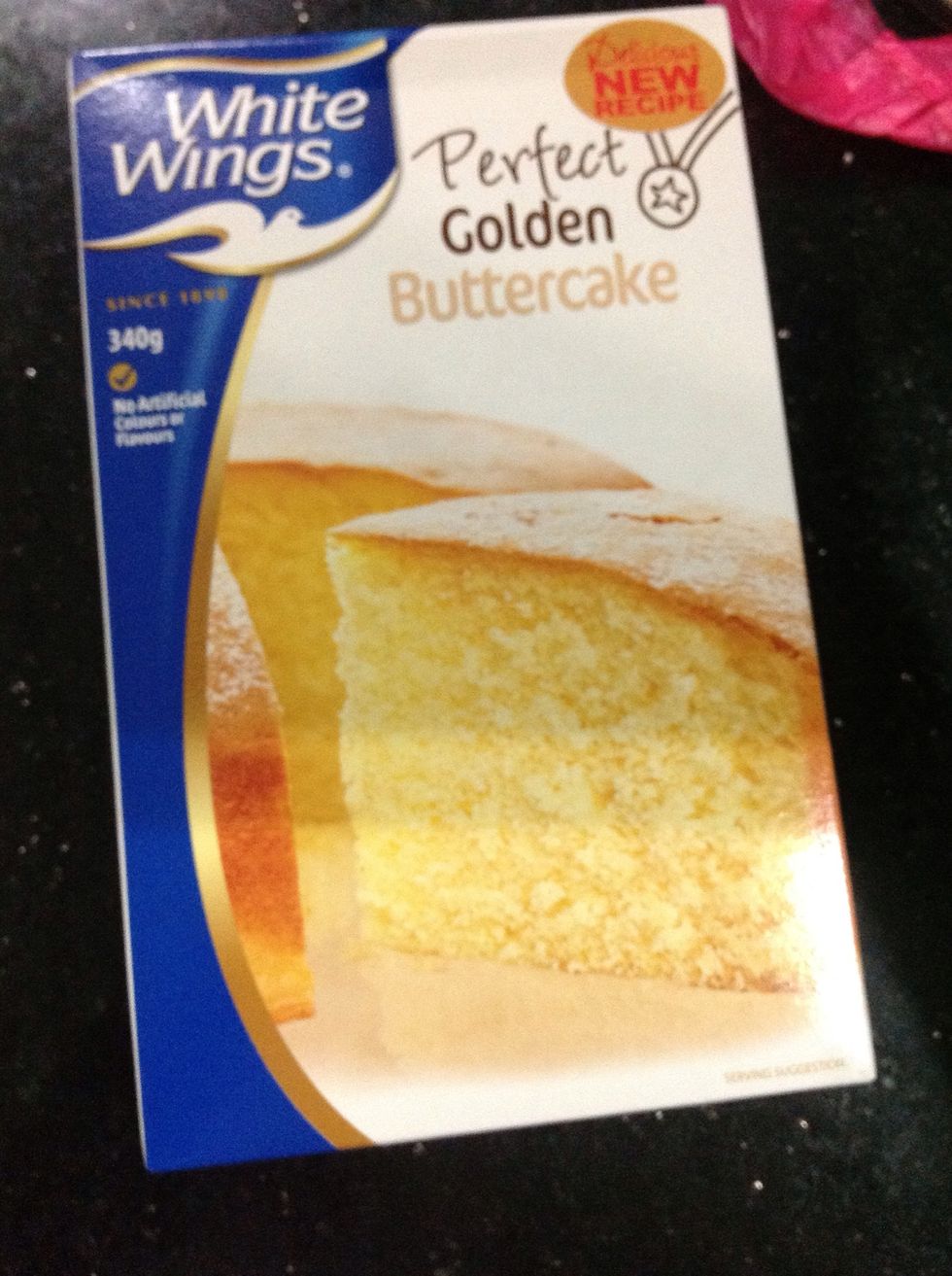 This is the cake mix I'm using but any brand will do.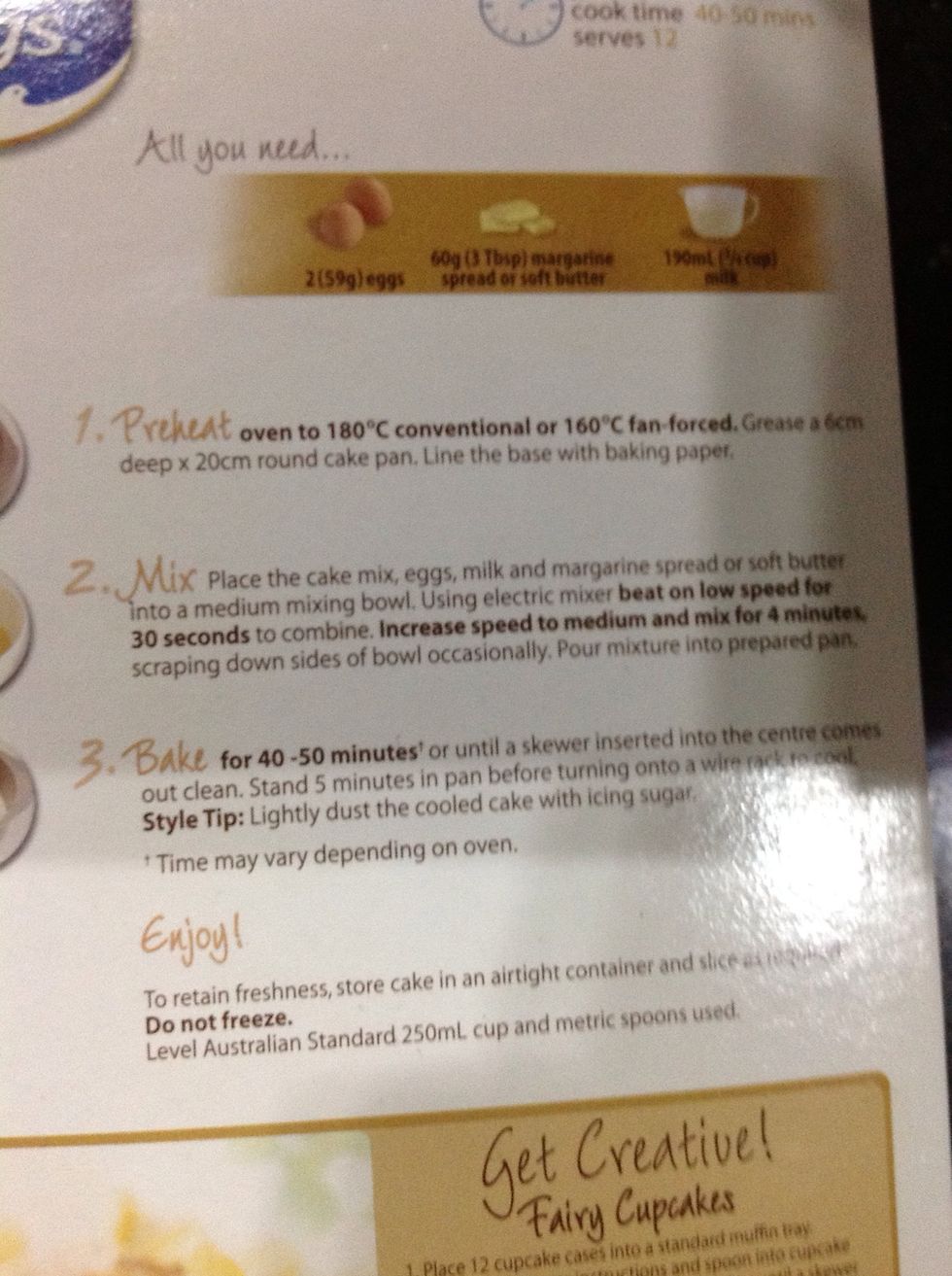 My instruction says to use 2 eggs, 3 tbsps butter and 3/4 milk. I would suggest you follow your cake mix instructions and just add the 1/2 cup caramel.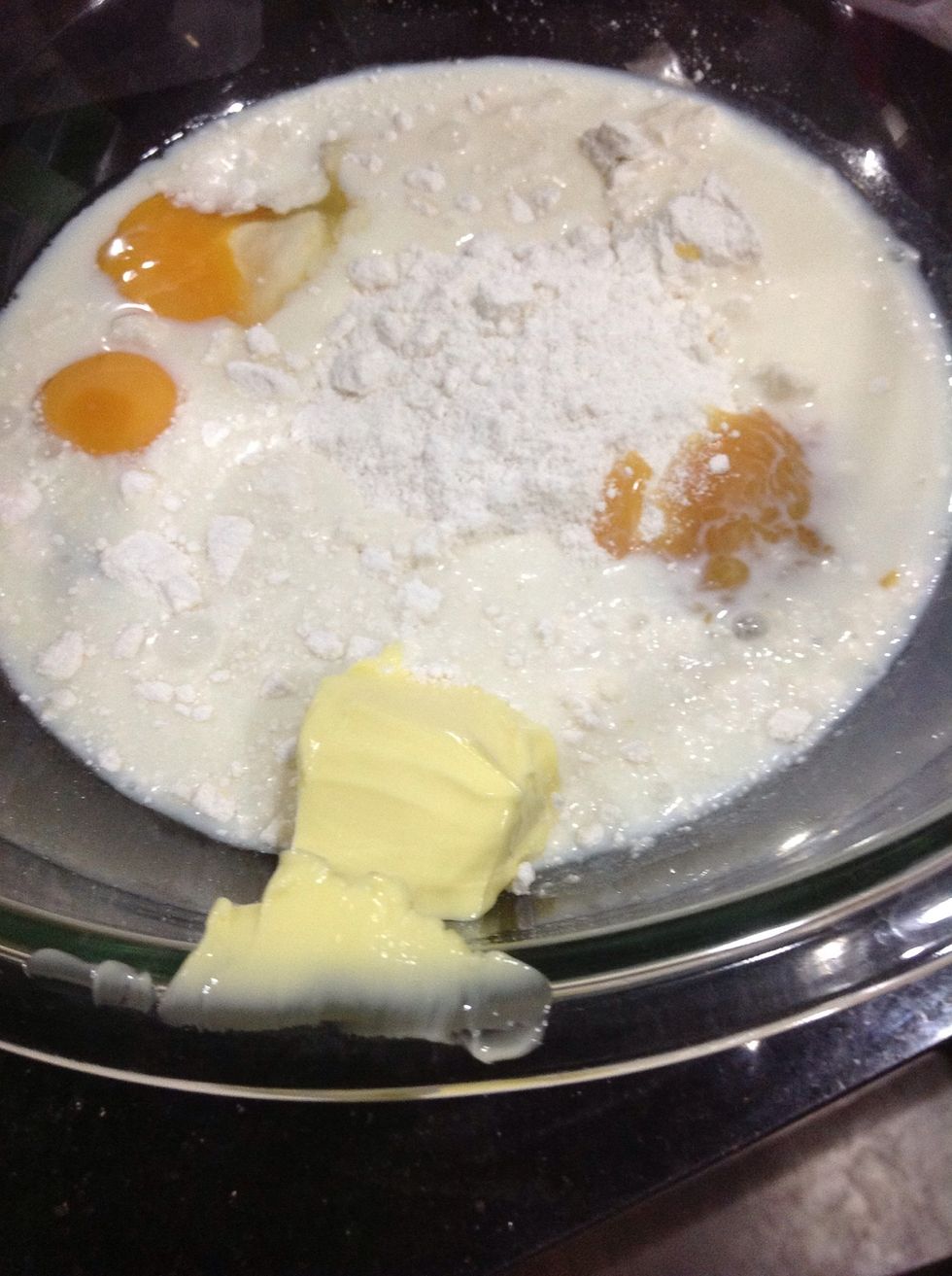 So, everything in a bowl. Cake mix, eggs, milk, butter and caramel. I used store bought caramel sauce but you could make your own. I have a guide for that too. :)
Get your spring form pan ready and line the bottom with parchment paper.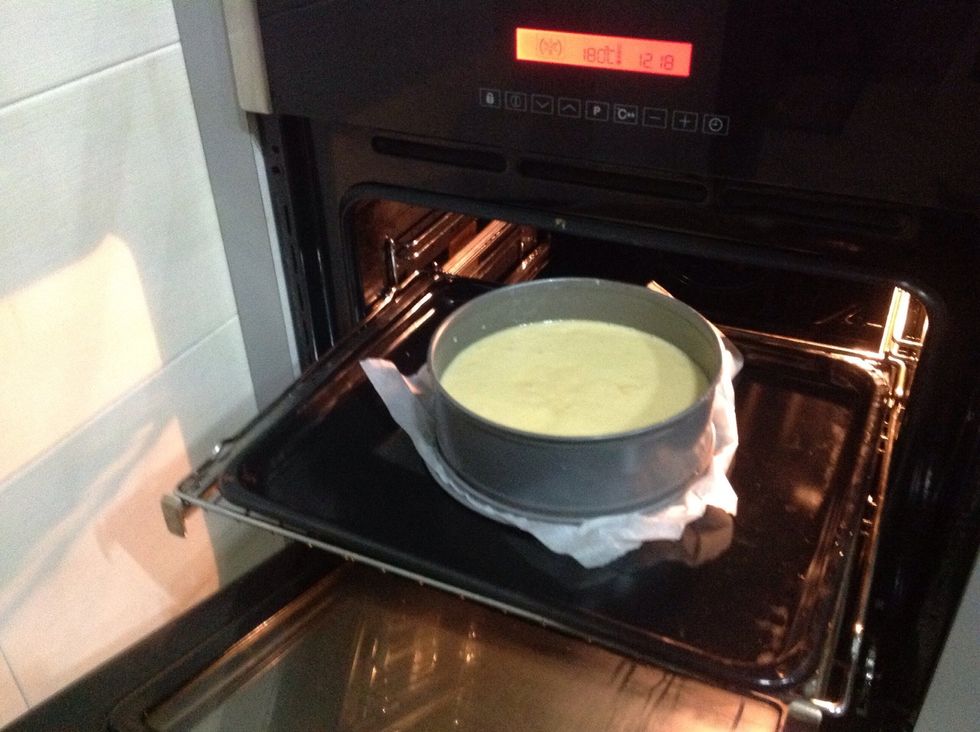 Once everything is incorporated, pour into pan and bake for 40-45 minutes or until a wooden skewer inserted into the centre comes out clean.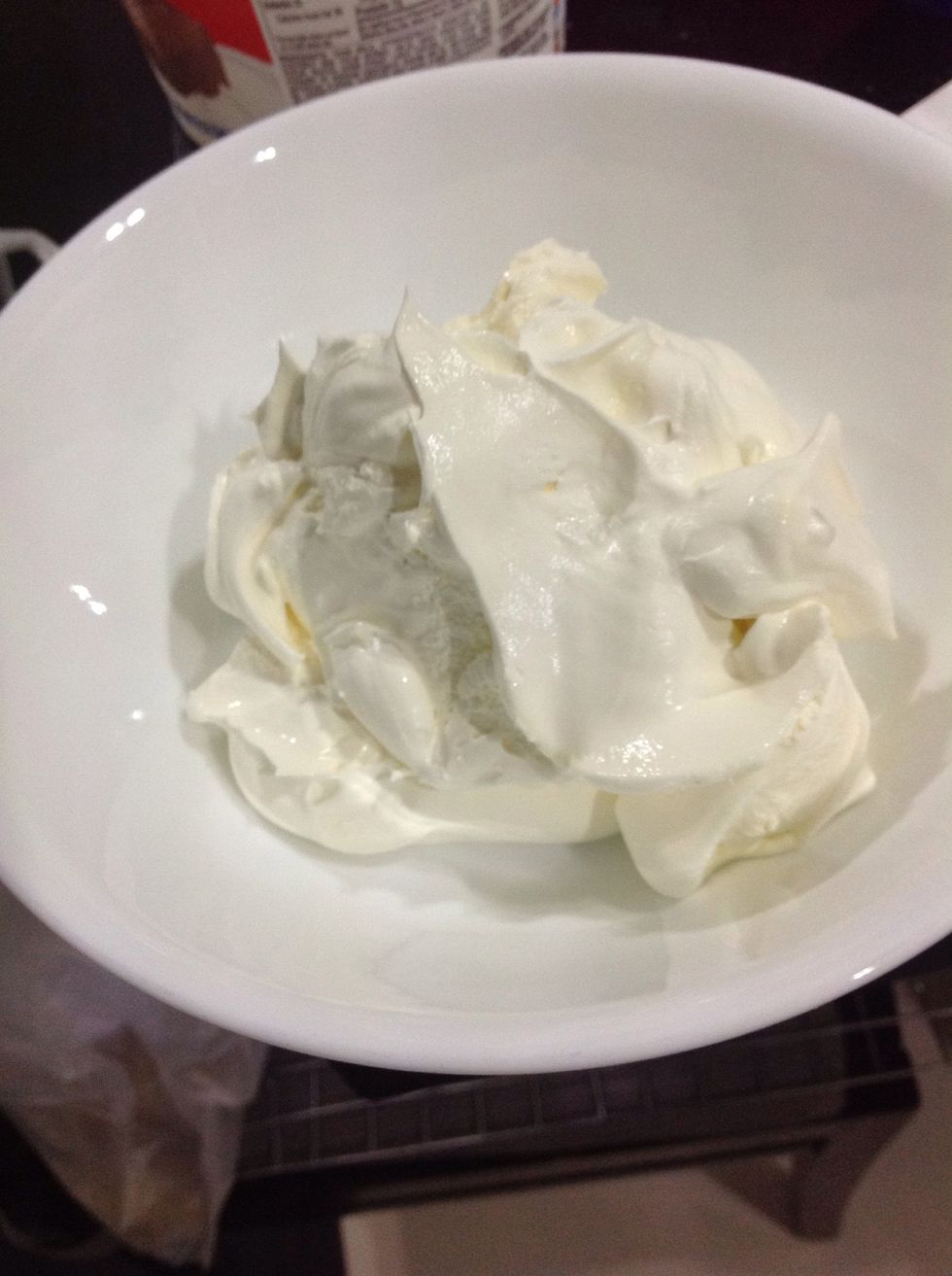 Let's get on to the frostings. Really simple, put the cool whip into a bowl.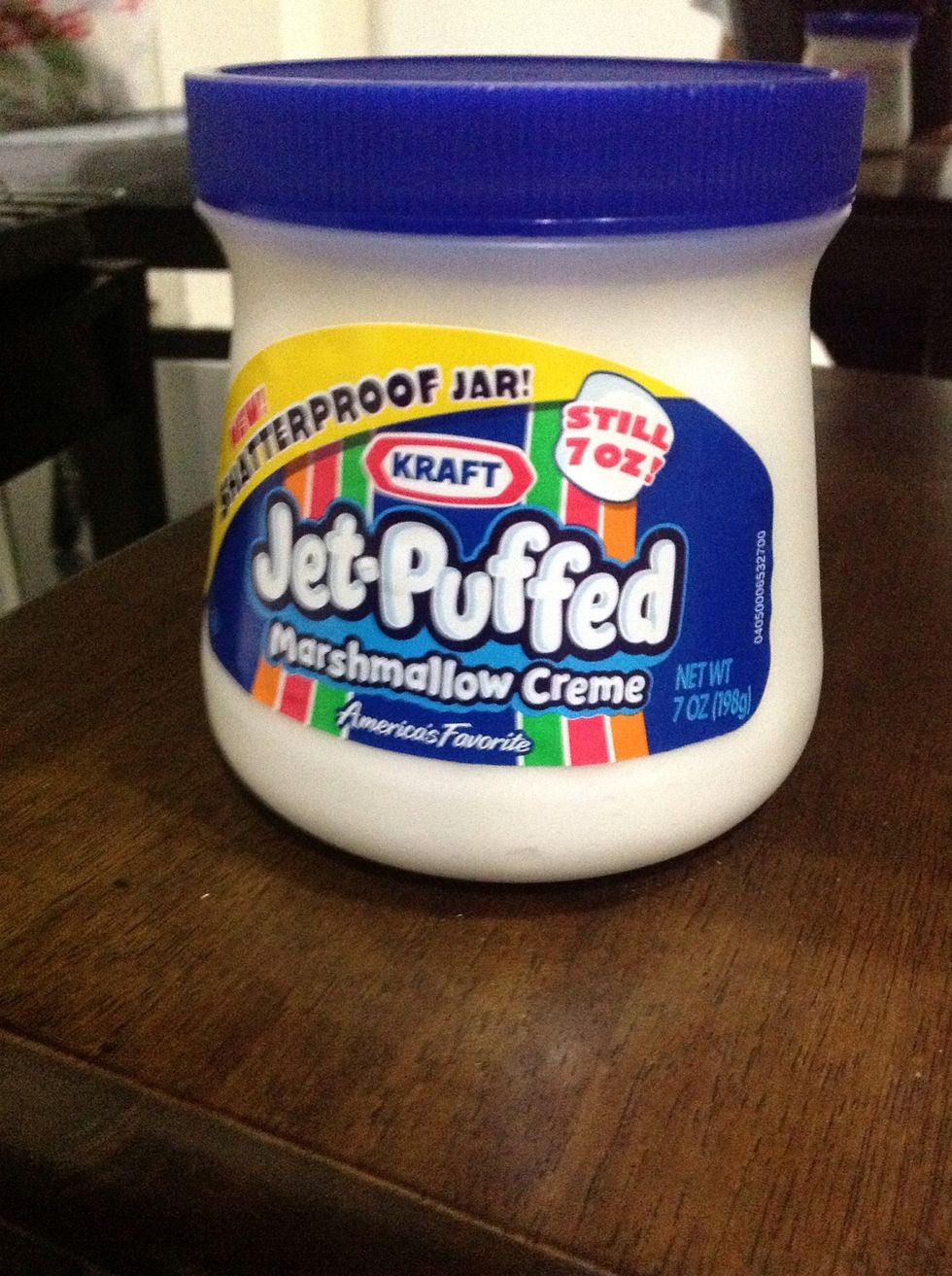 ❤❤❤❤❤❤❤❤❤❤❤❤❤❤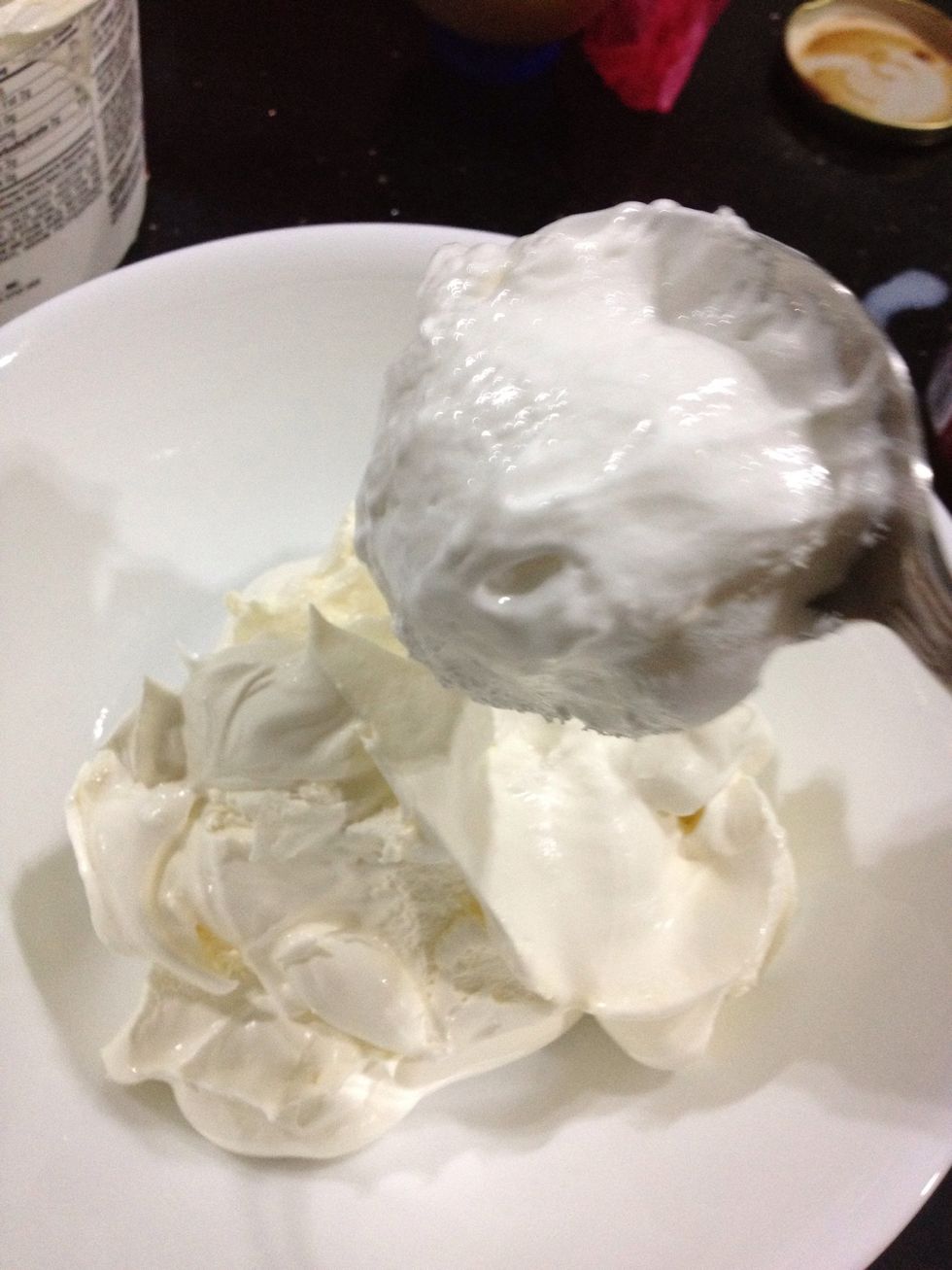 Add the marshmallow creme and mix 😊😊😊
Ready!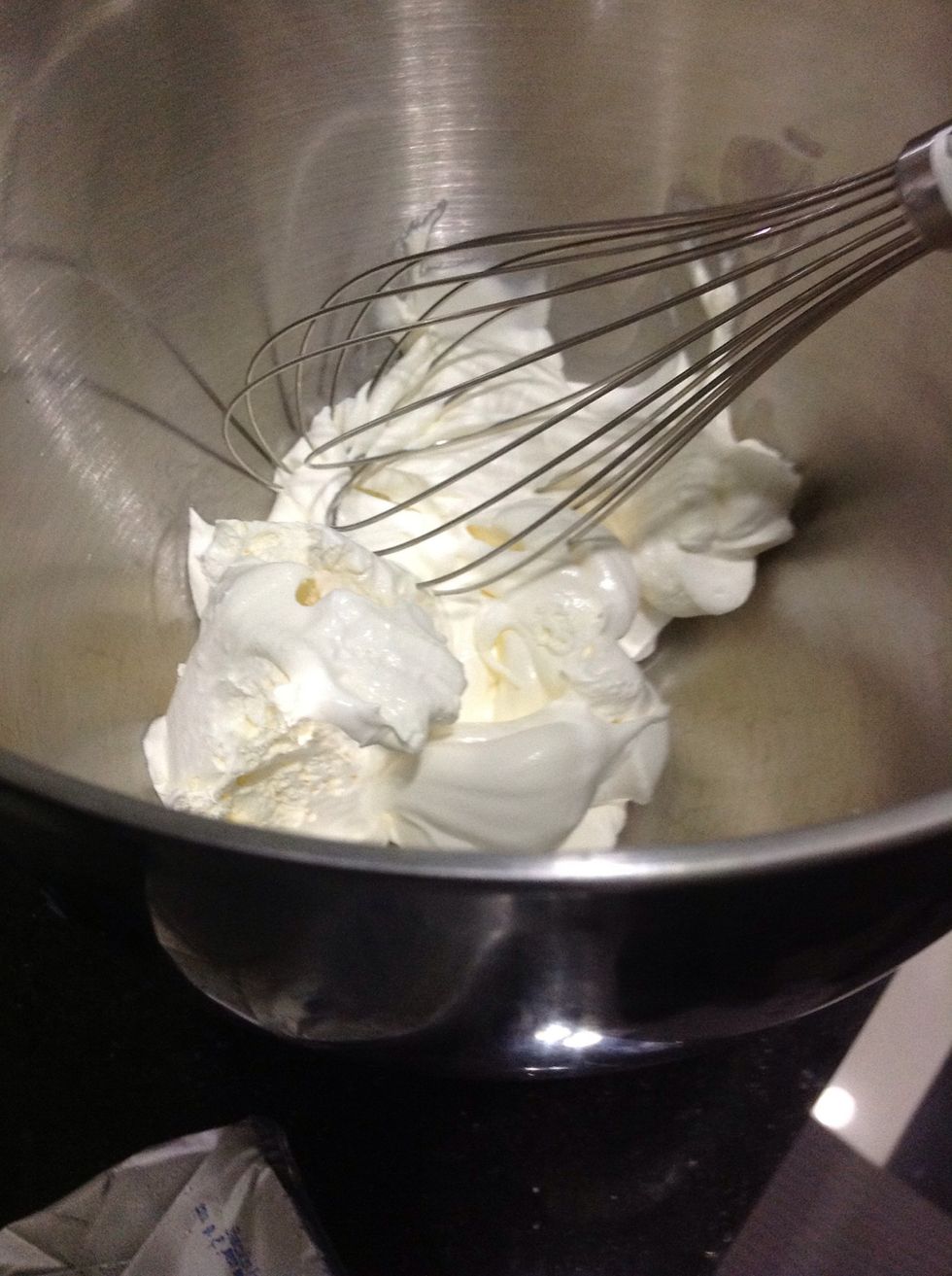 Next is caramel frosting. Put 1/2 tub of cool whip into a bowl.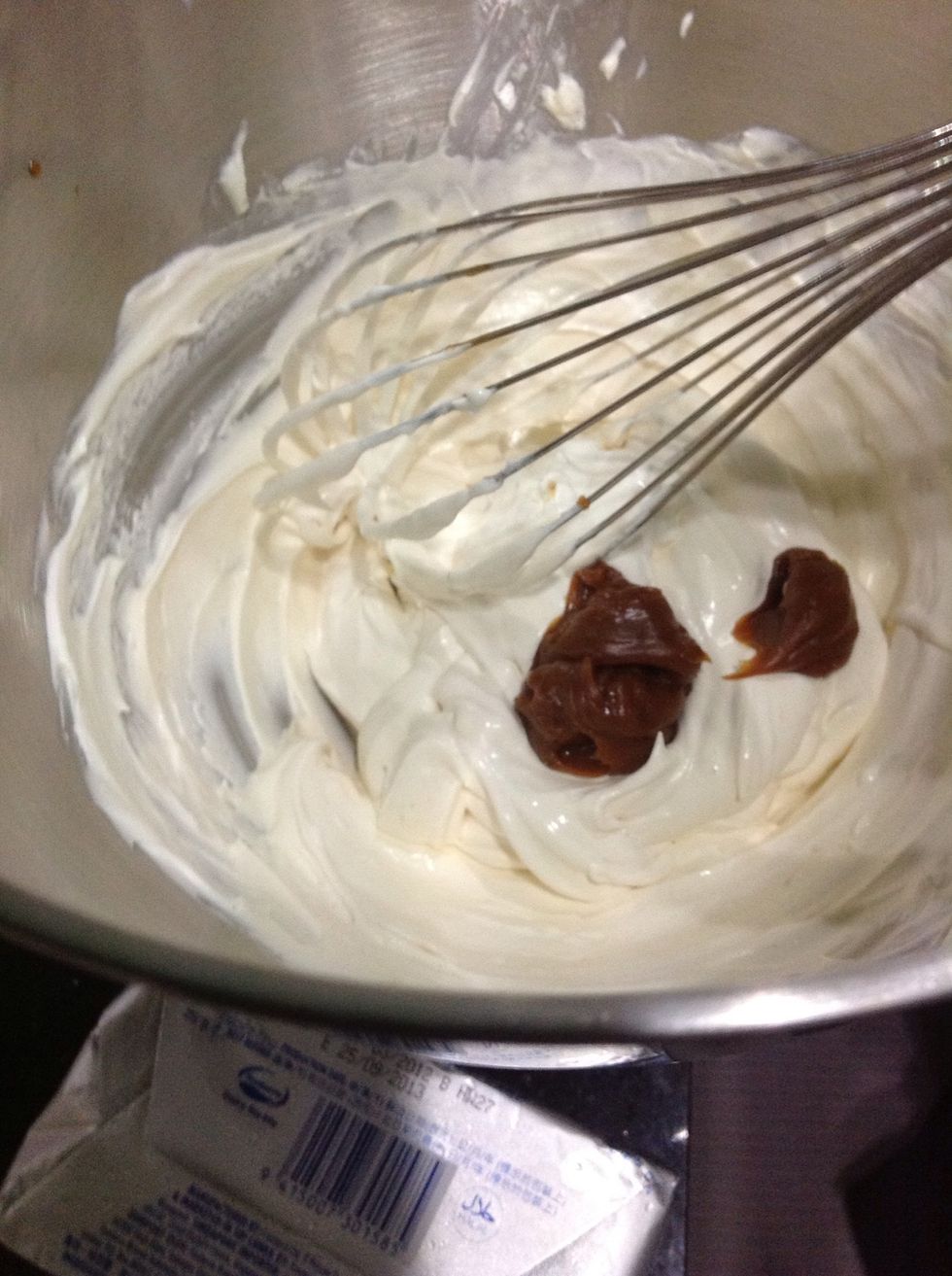 Add dulce de leche/caramel. I used dulce de leche for this cause it's thicker and denser compared to caramel so I thought it wouldn't make the frosting too runny.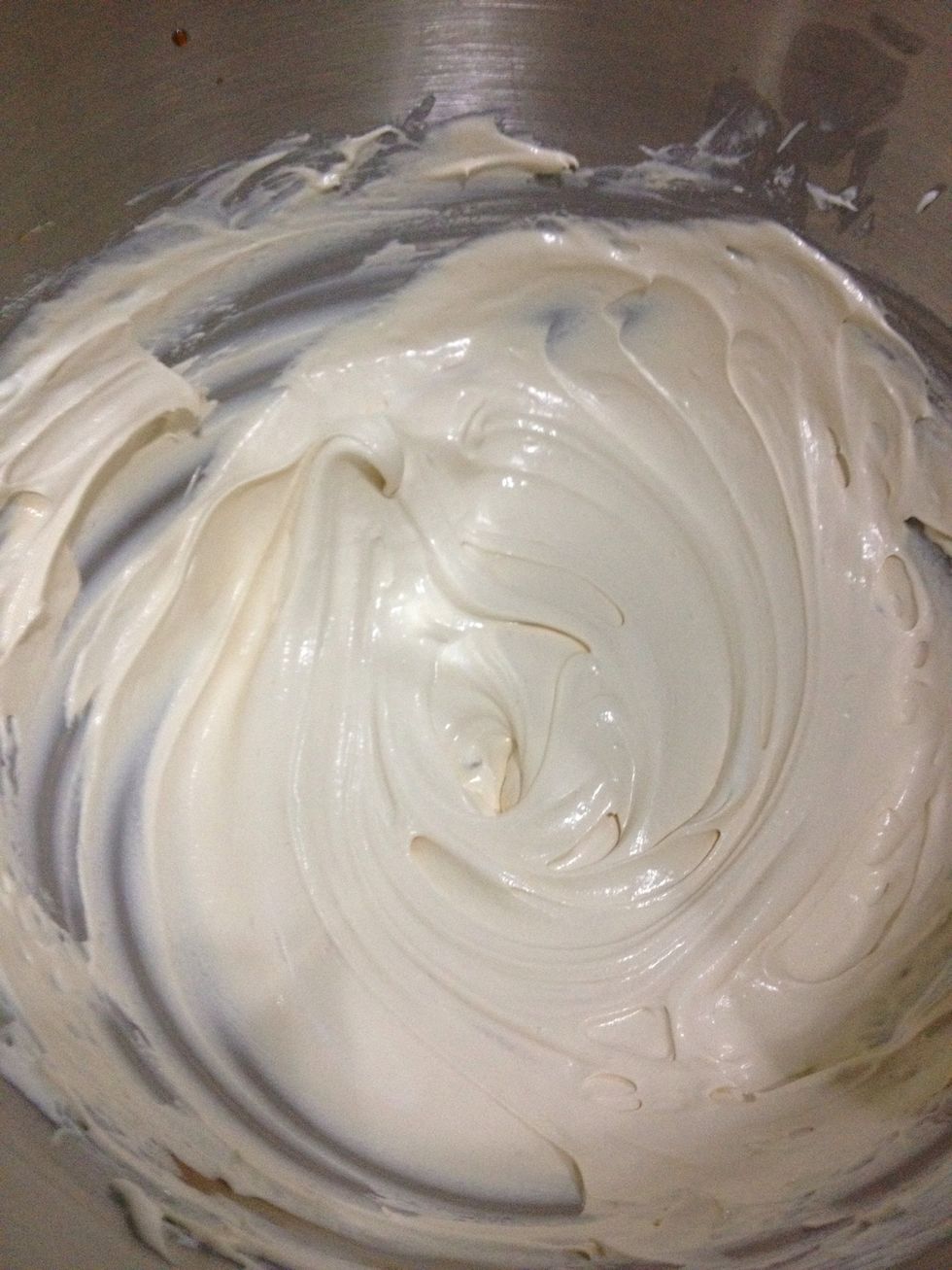 Bam! Now refrigerate both the frostings. :)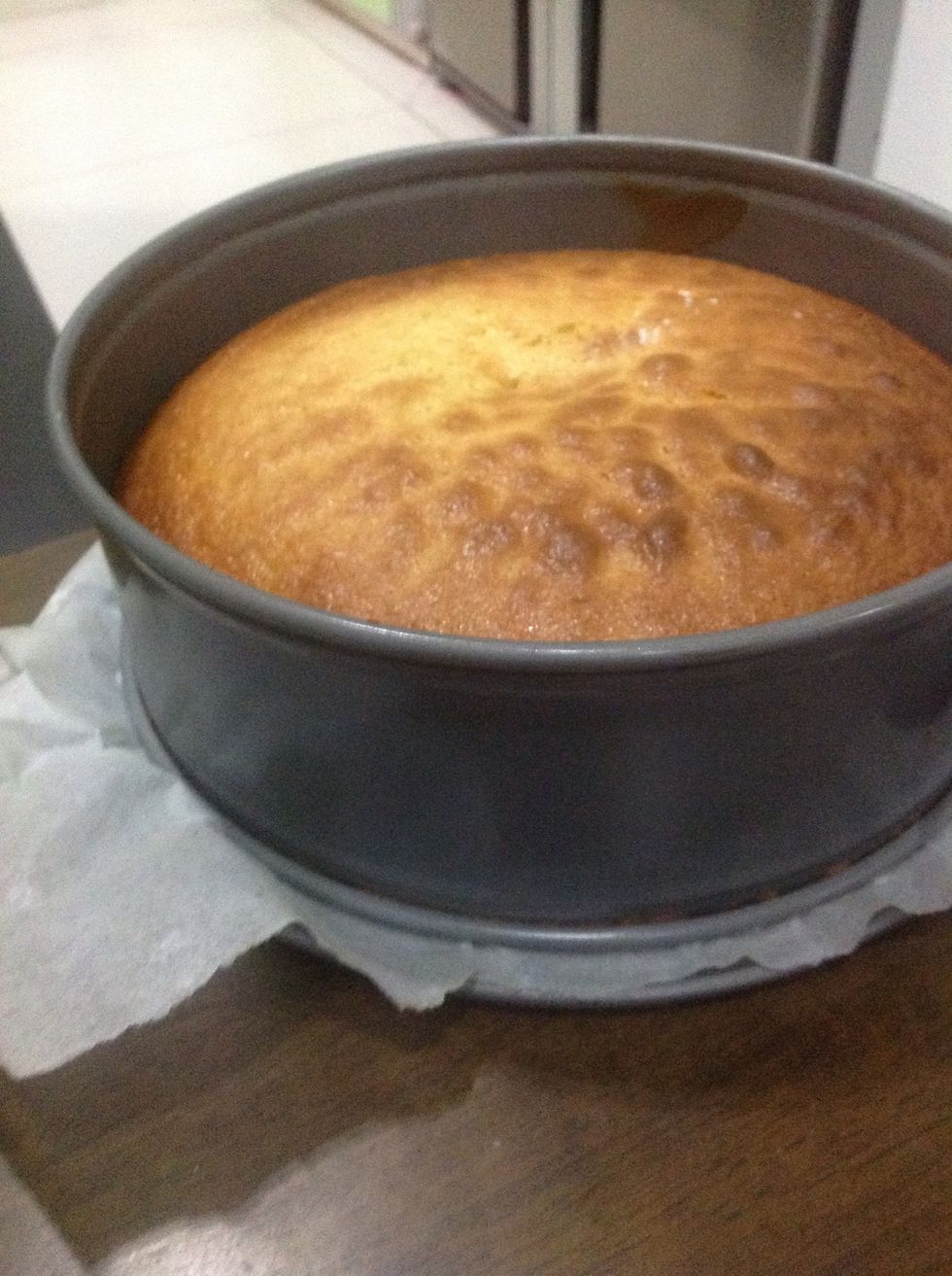 Done! Now let it sit in the pan for 20-30 minutes and then let it cool in room temp for 1 hour. Then put it in the fridge to cool completely for 1 1/2 hour.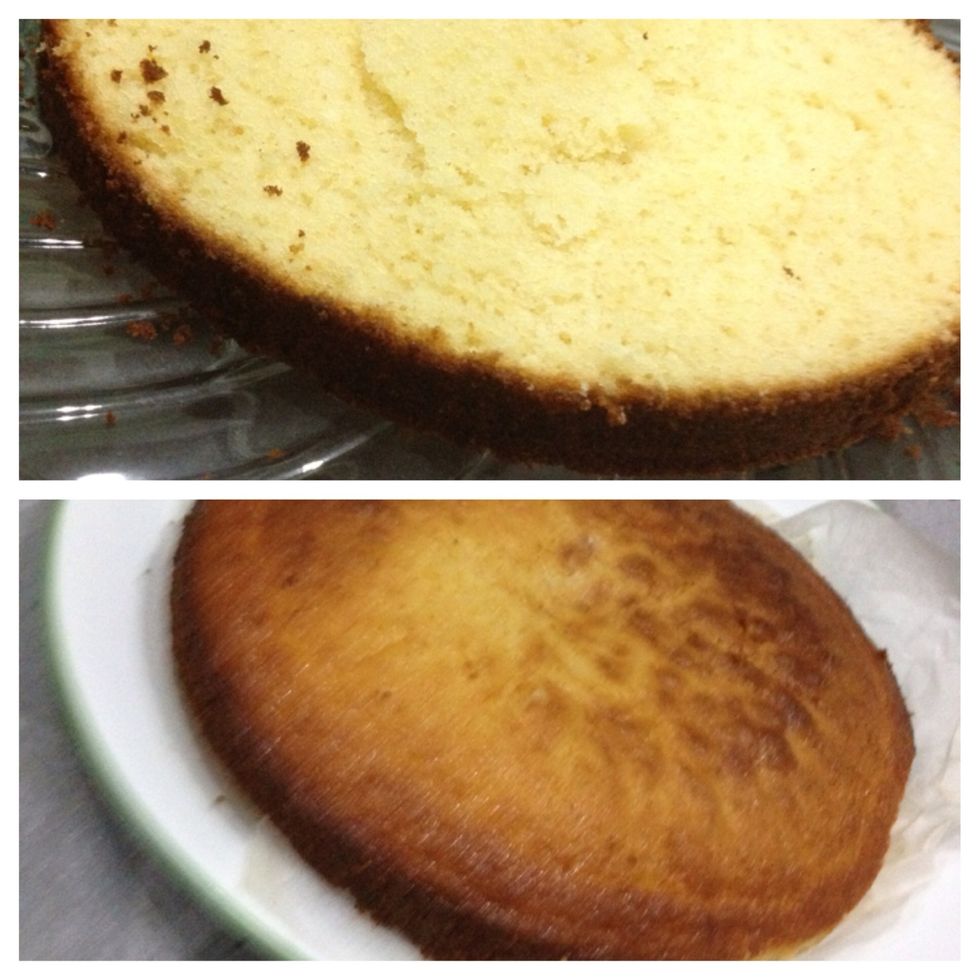 Once the time is done, slice the cake in half. I used a normal small knife. The knife shape or size isn't important, it just has to be super sharp. Then refrigerate for another 30 minutes.
Now place it on a cake stand. And I slid torn pieces of used parchment paper around the cake.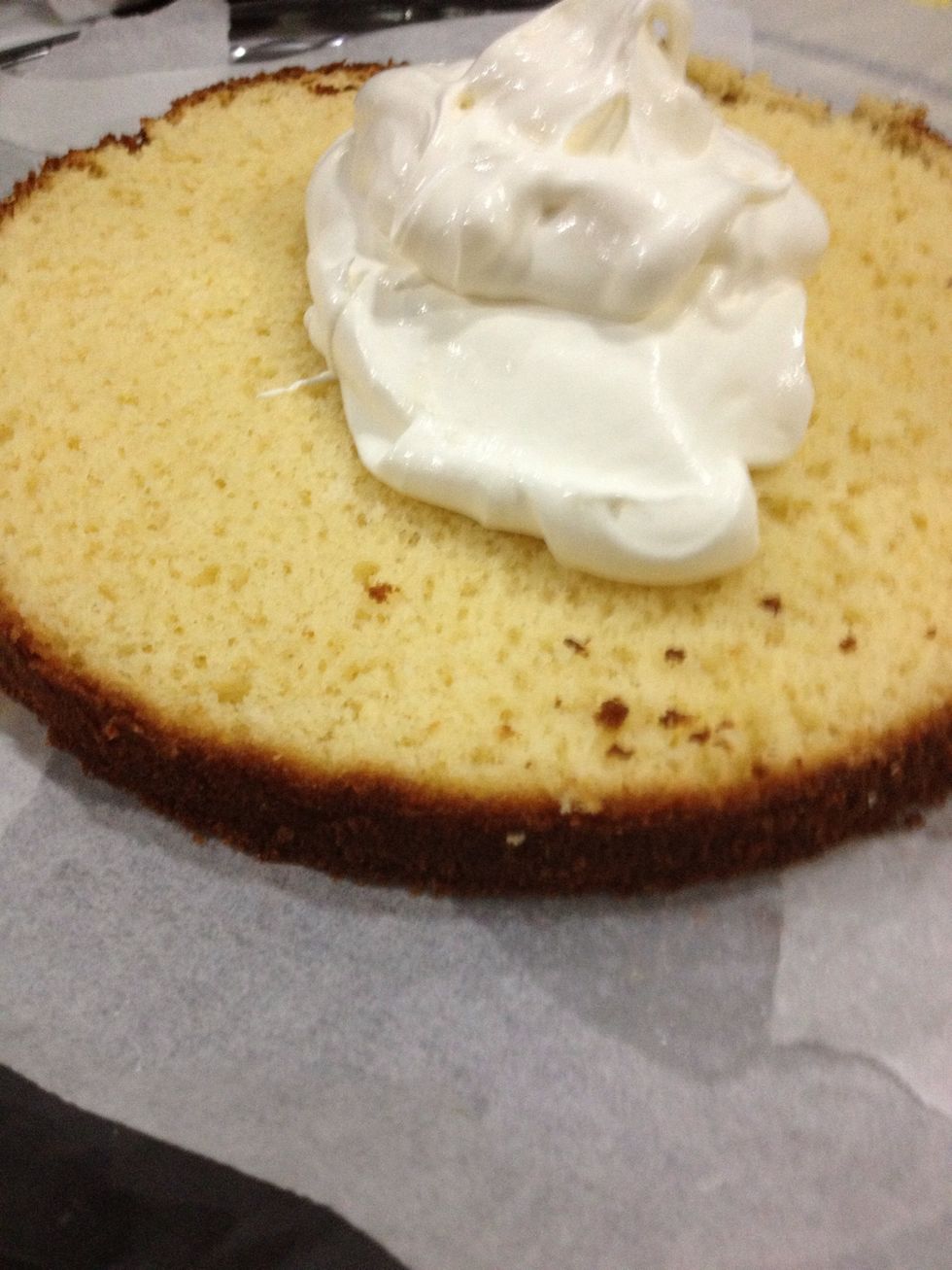 Blob on (lol) 2/3 of the marshmallow creme filling.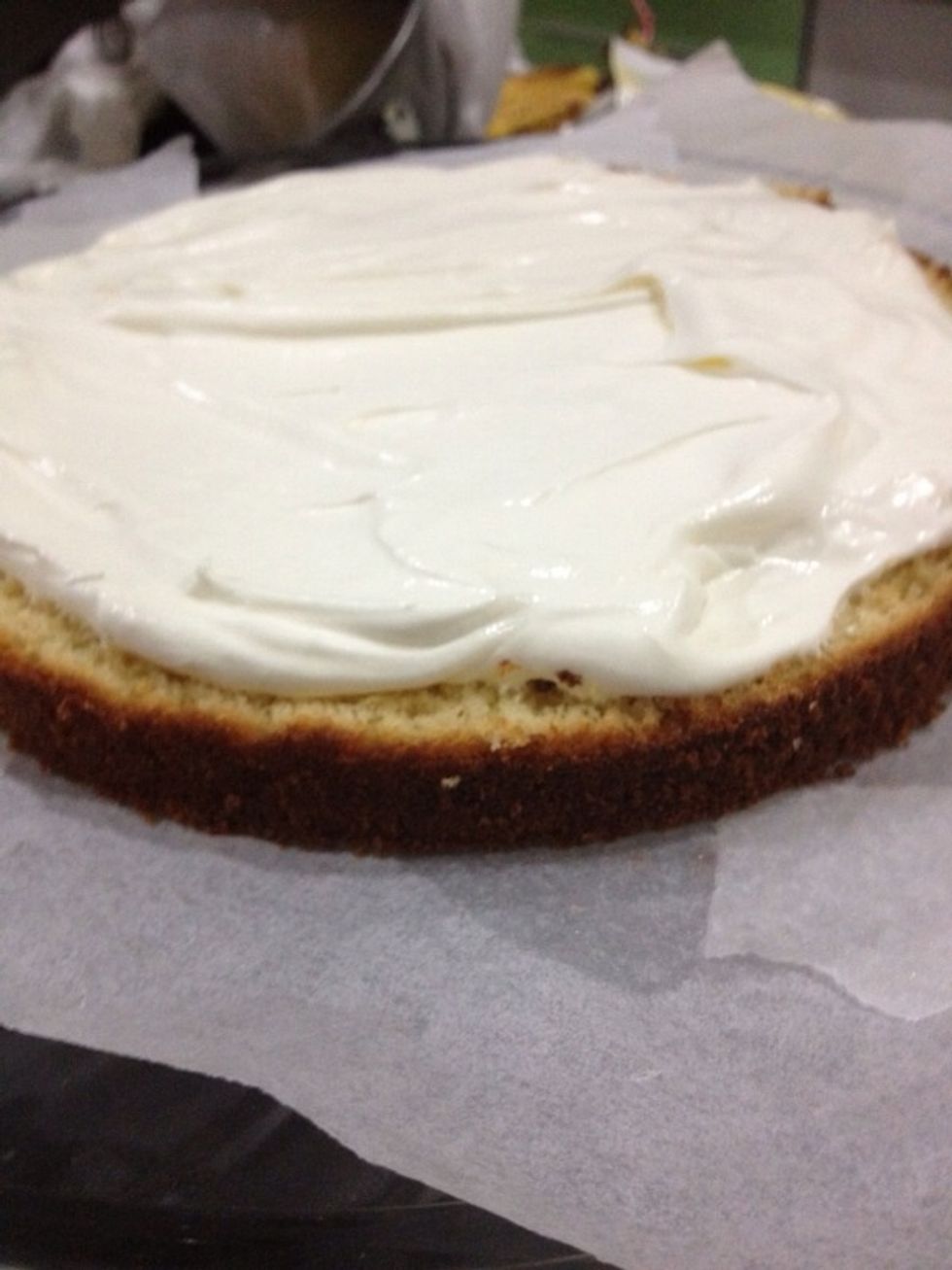 Even it out. Doesn't have to be perfect...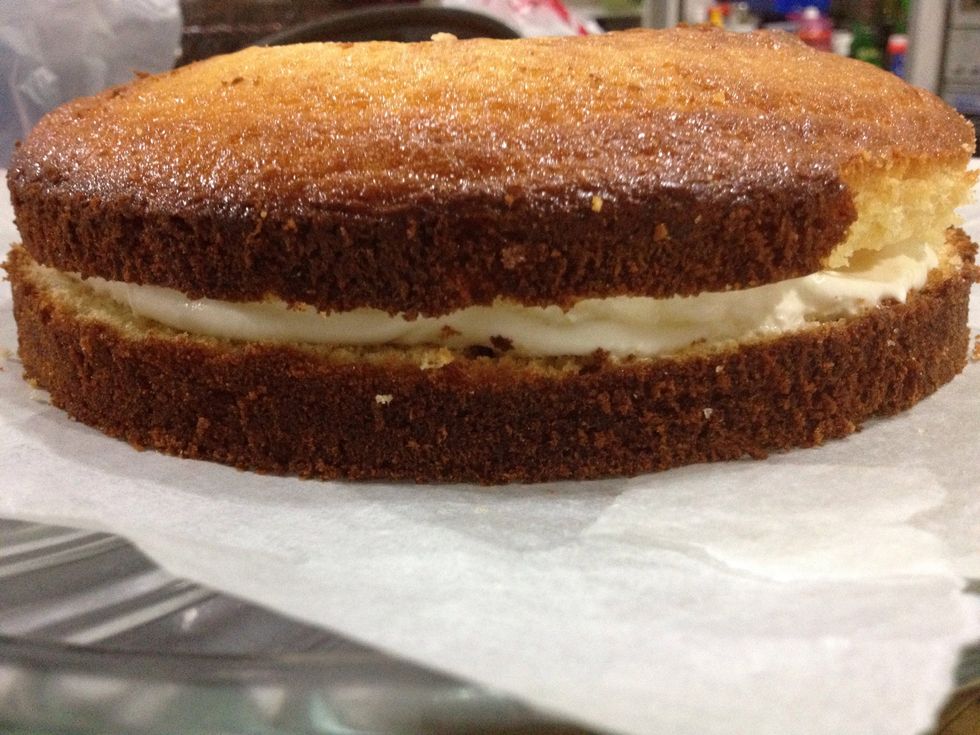 Then place the other half of cake on top.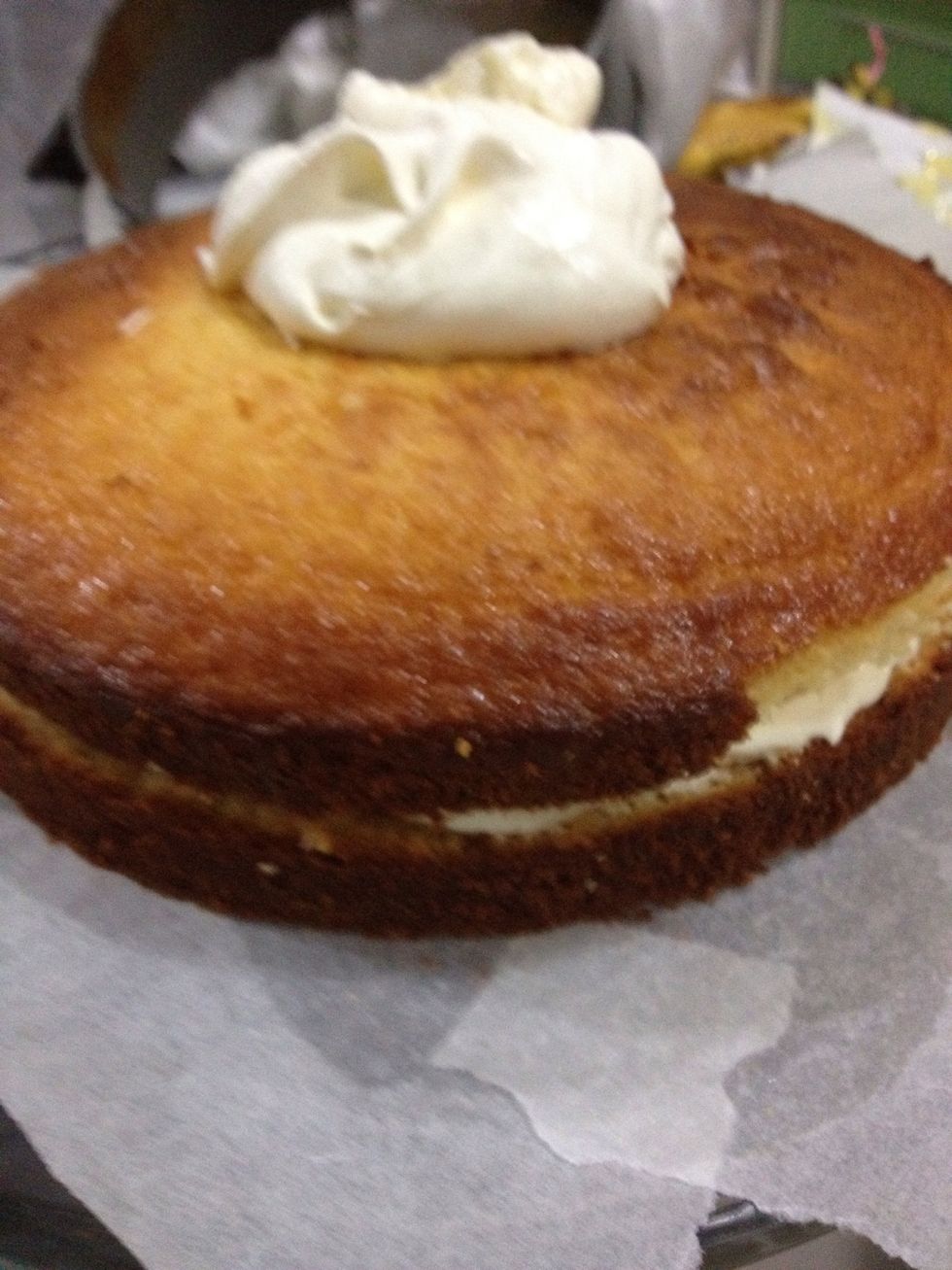 Add the remaining 1/3 of marshmallow creme and cover the cake. This is going to be the crumb coat. This step is very important so dont skip it!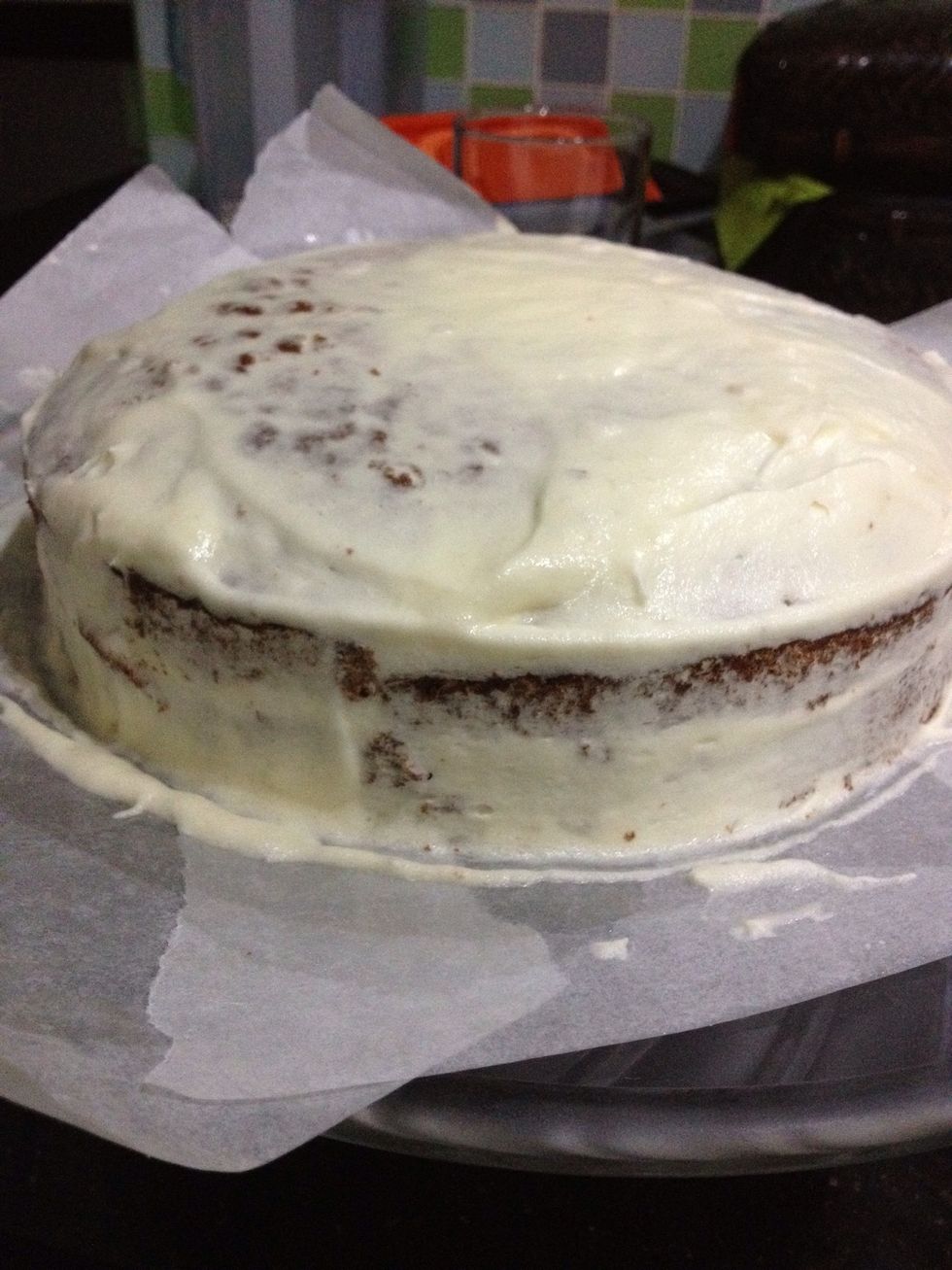 Make it as this as possible and discard the excess. Then refrigerate for at least 1 hour. I usually leave it for 2-3 hours.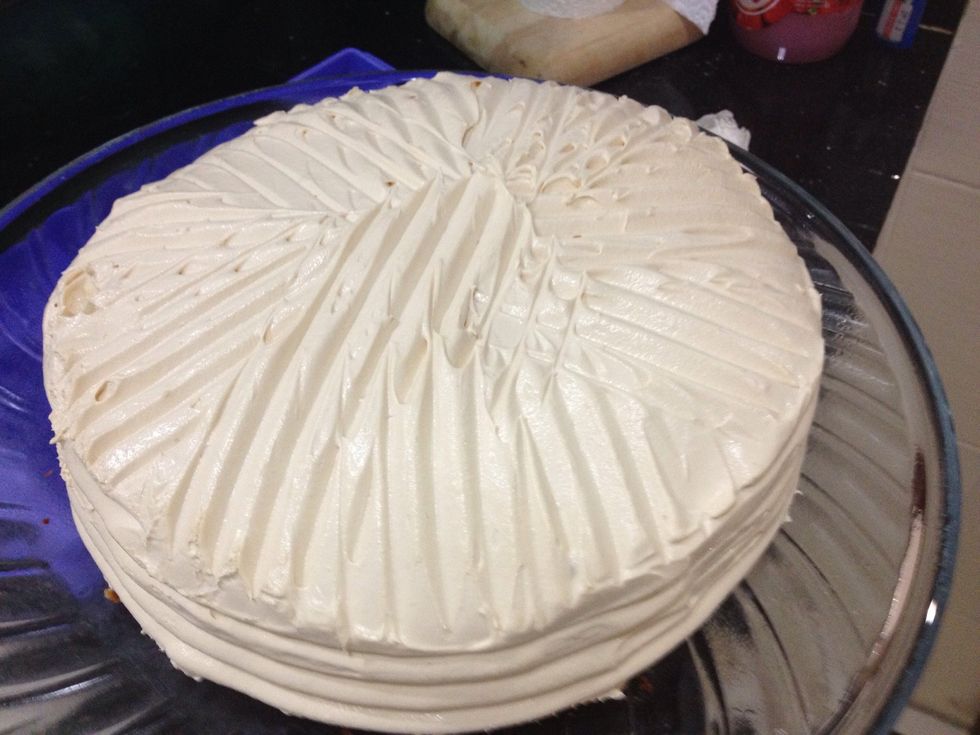 Once that's done, frost the caramel frosting. Design it however you like. :) then slowly pull out the parchment paper.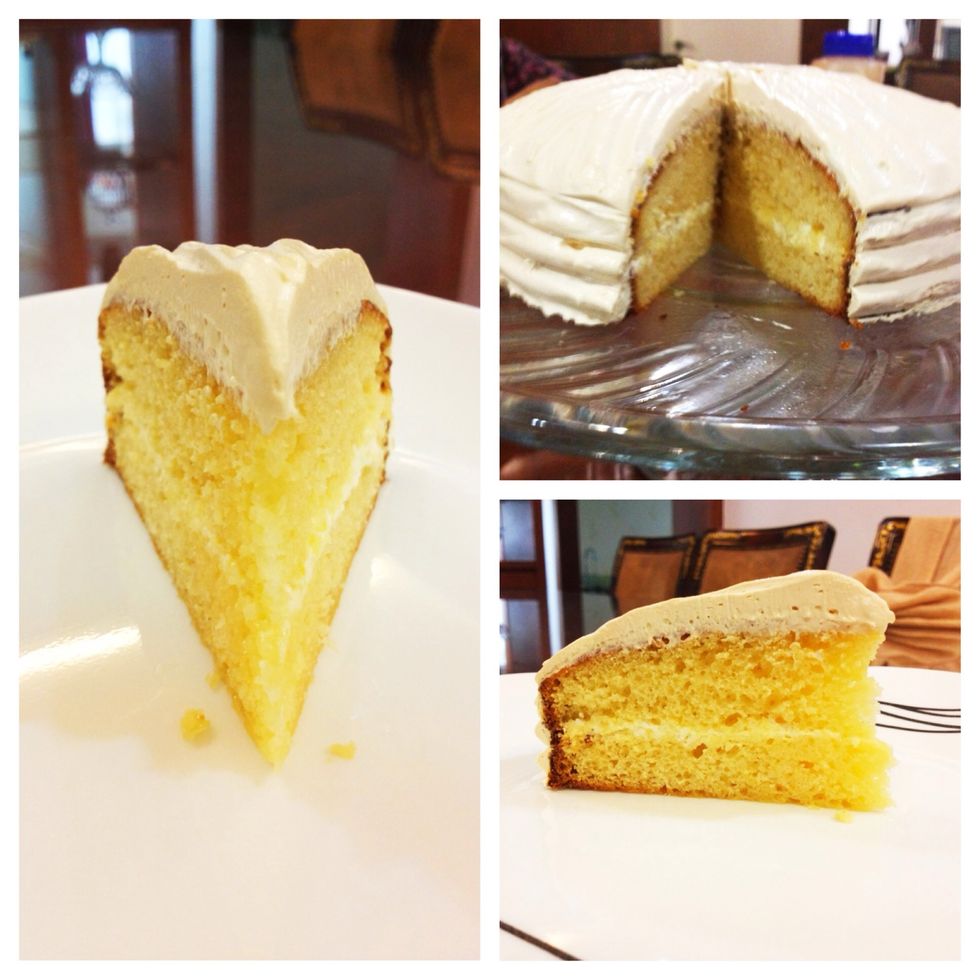 Then I refrigerate it overnight but at least 2 hours before serving is good. :)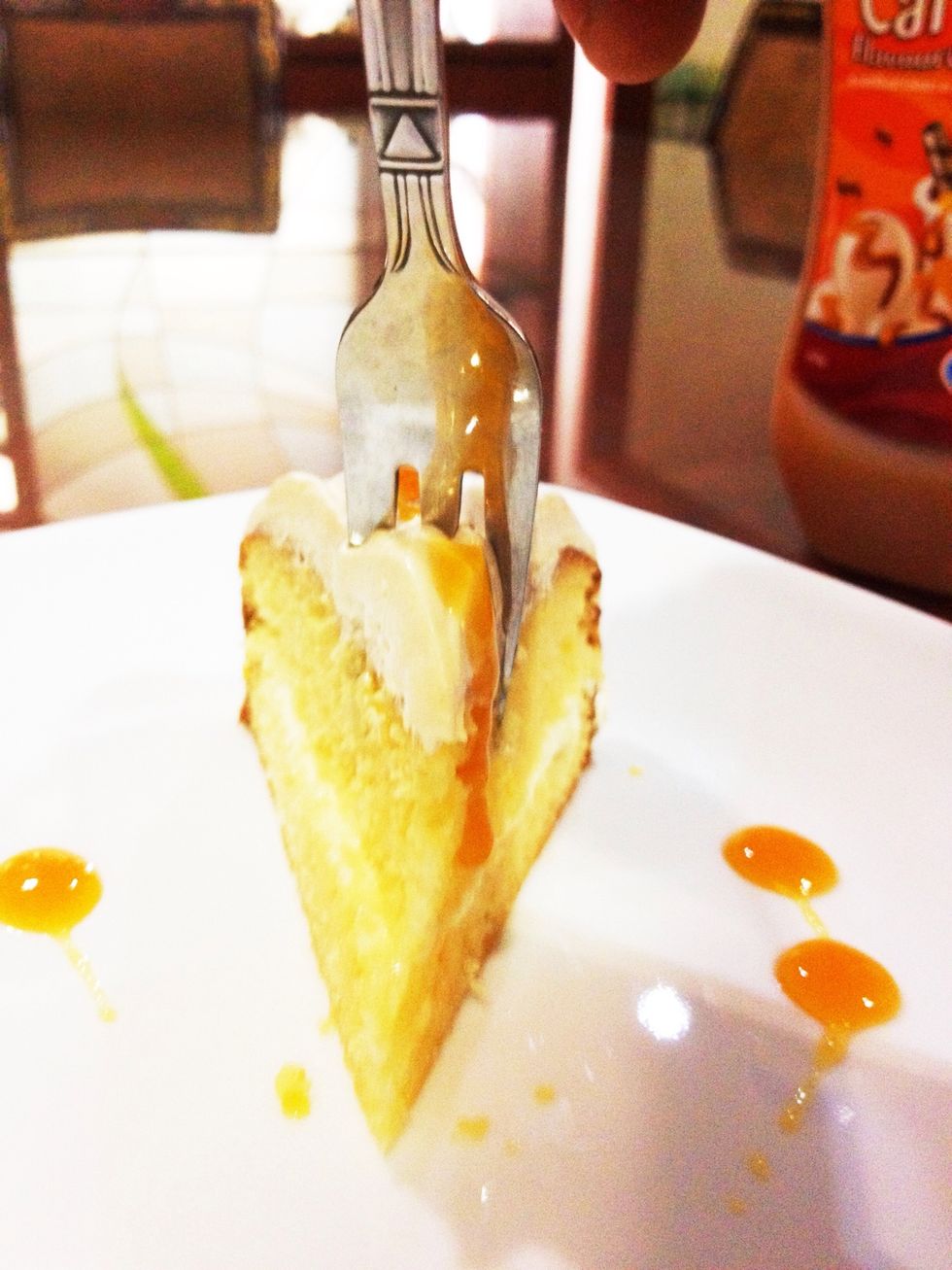 Dig in!!!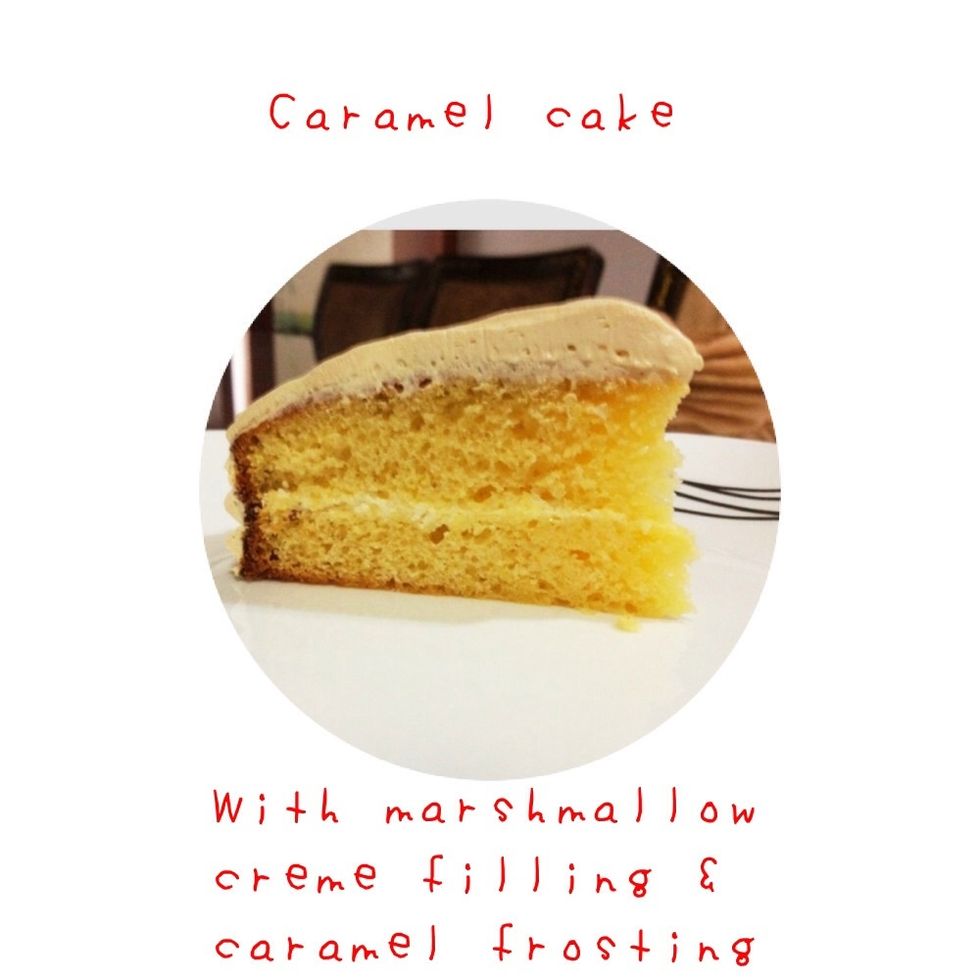 Keep the cake refrigerated. And enjoy!
CAKE;
1.0 White cake/butter cake mix
2.0 Eggs
3.0Tbsp Butter, softened
3/4c Milk
1/2c Caramel sauce
MARSHMALLOW CREME FROSTING;
2/3c Marshmallow creme
1/2 Cool whip tub
2.0Tbsp Powdered sugar
CARAMEL FROSTING;
1/2 Cool whip tub
3.0Tbsp Caramel sauce/Dulce de leche