Scrub your apples clean.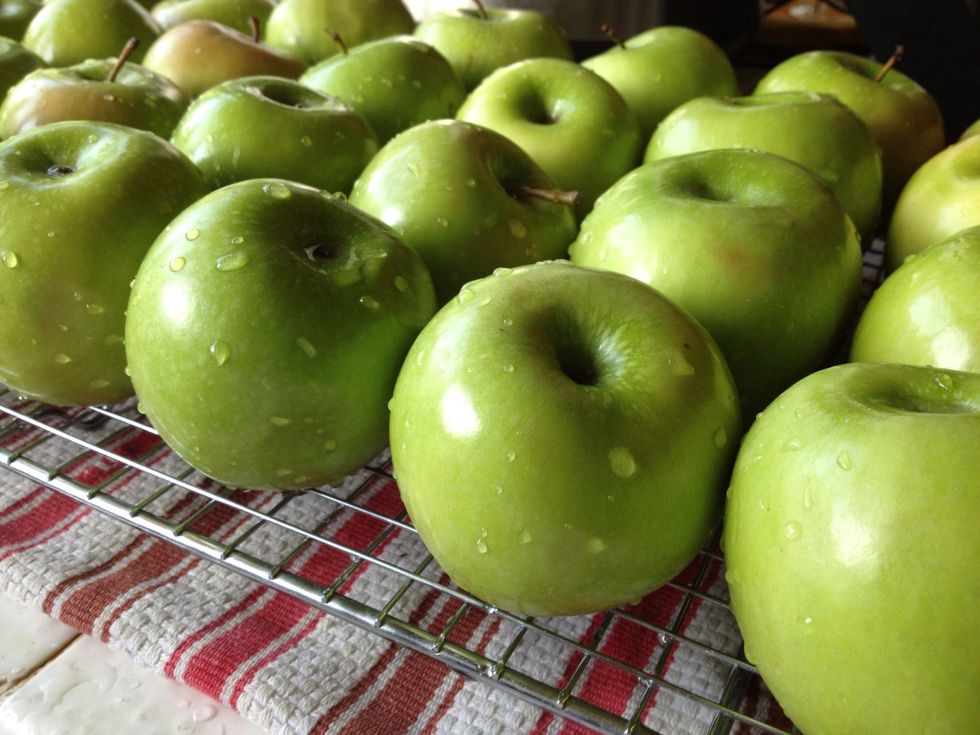 Place them on a drying rack.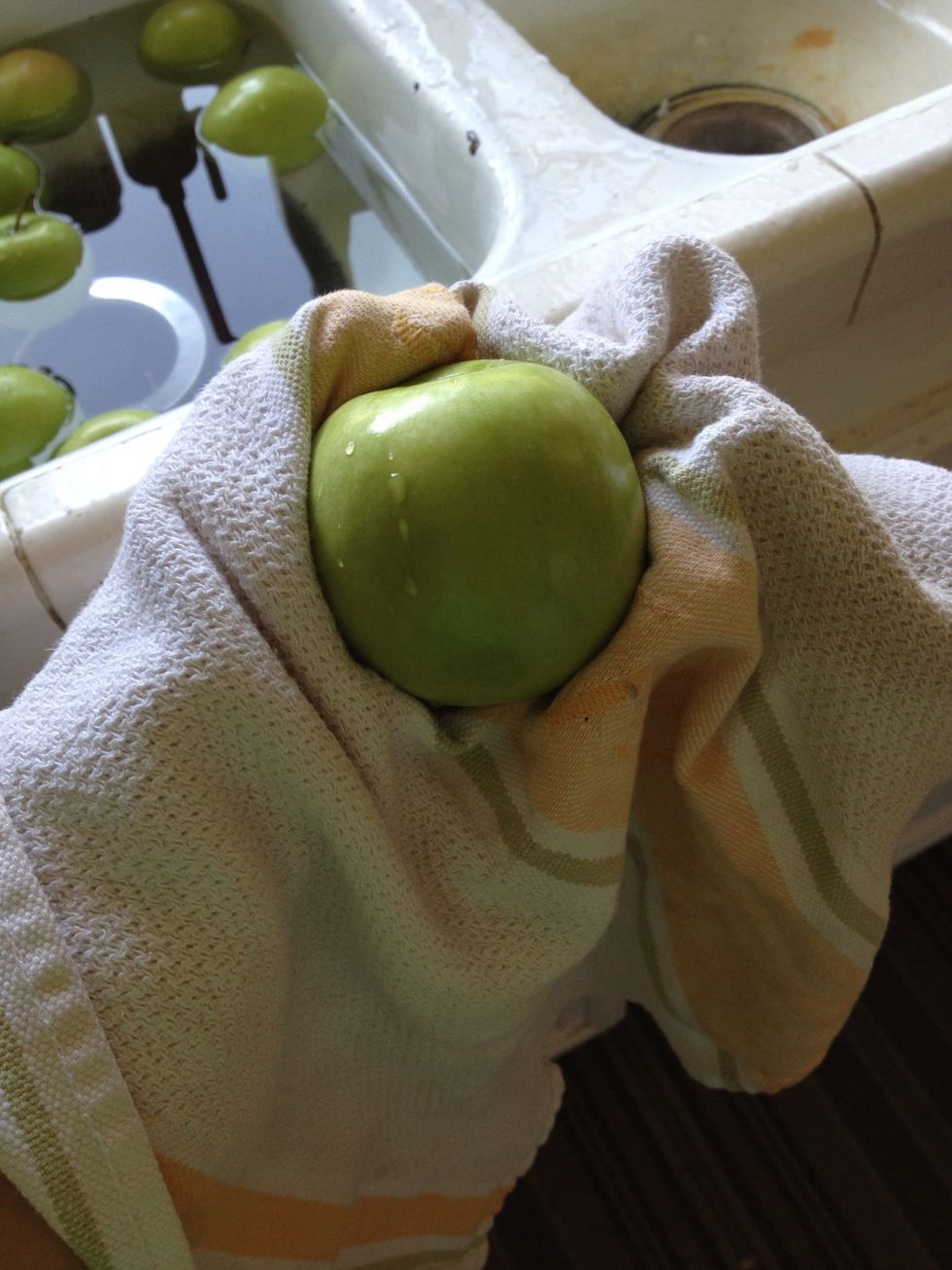 Make sure that are 100% clean.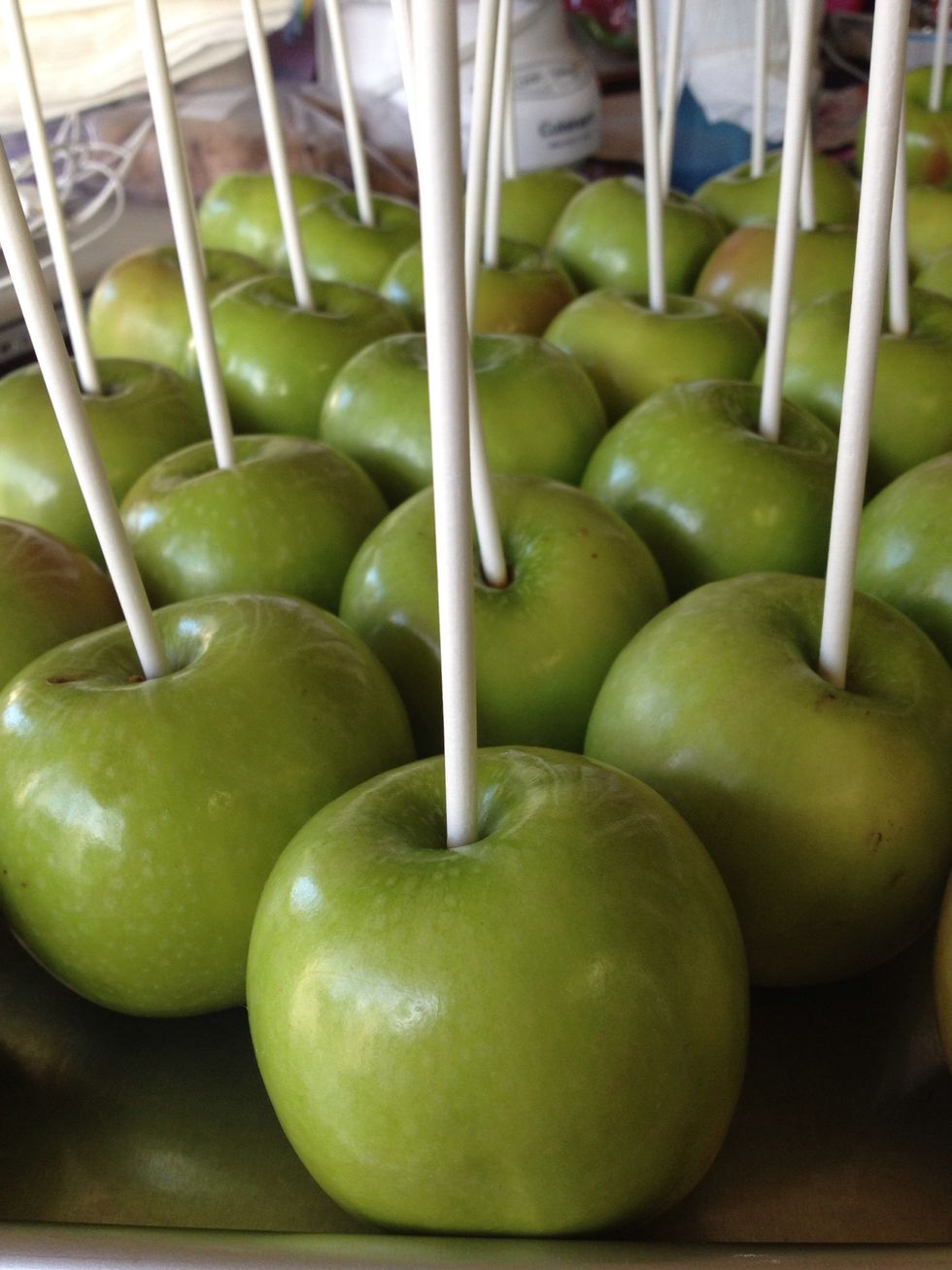 Place the sticks inside of them.
Put your butter, brown sugar, and light corn syrup into a pot on medium heat.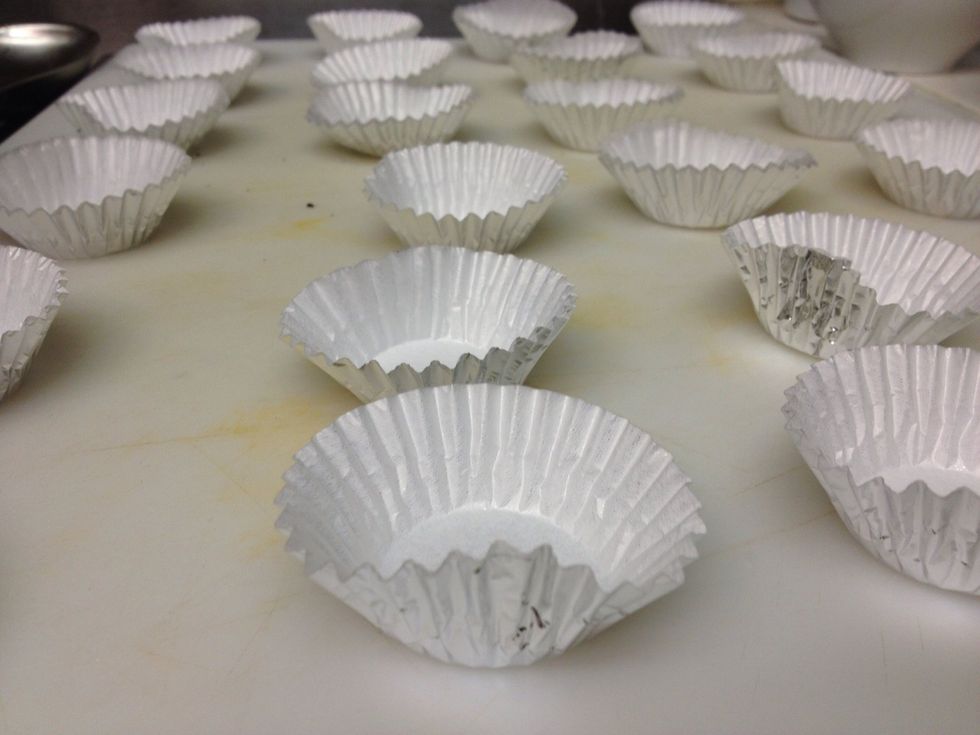 Lay out some small cupcake liners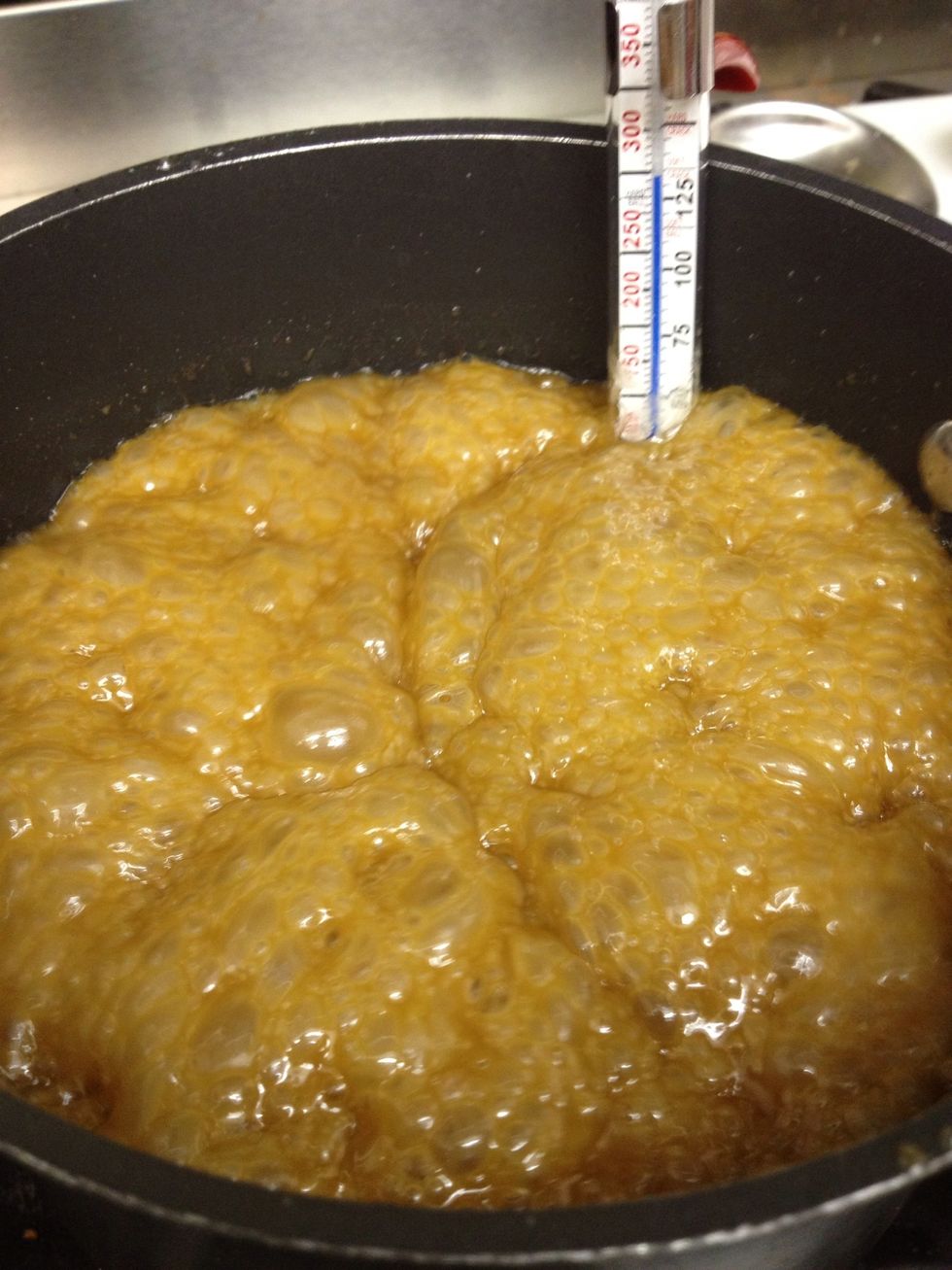 Oooooooo! The caramel is ready! It needs to reach 350-375 Fahrenheit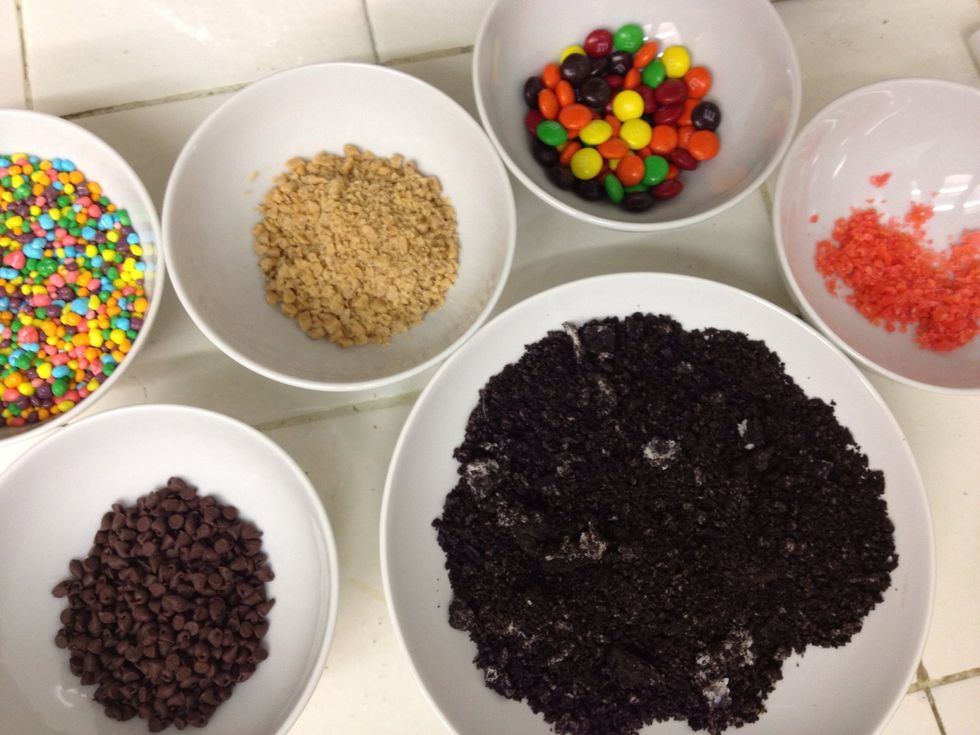 Get your toppings ready. Oreos, heath bars, M&M's, Nerds, etc.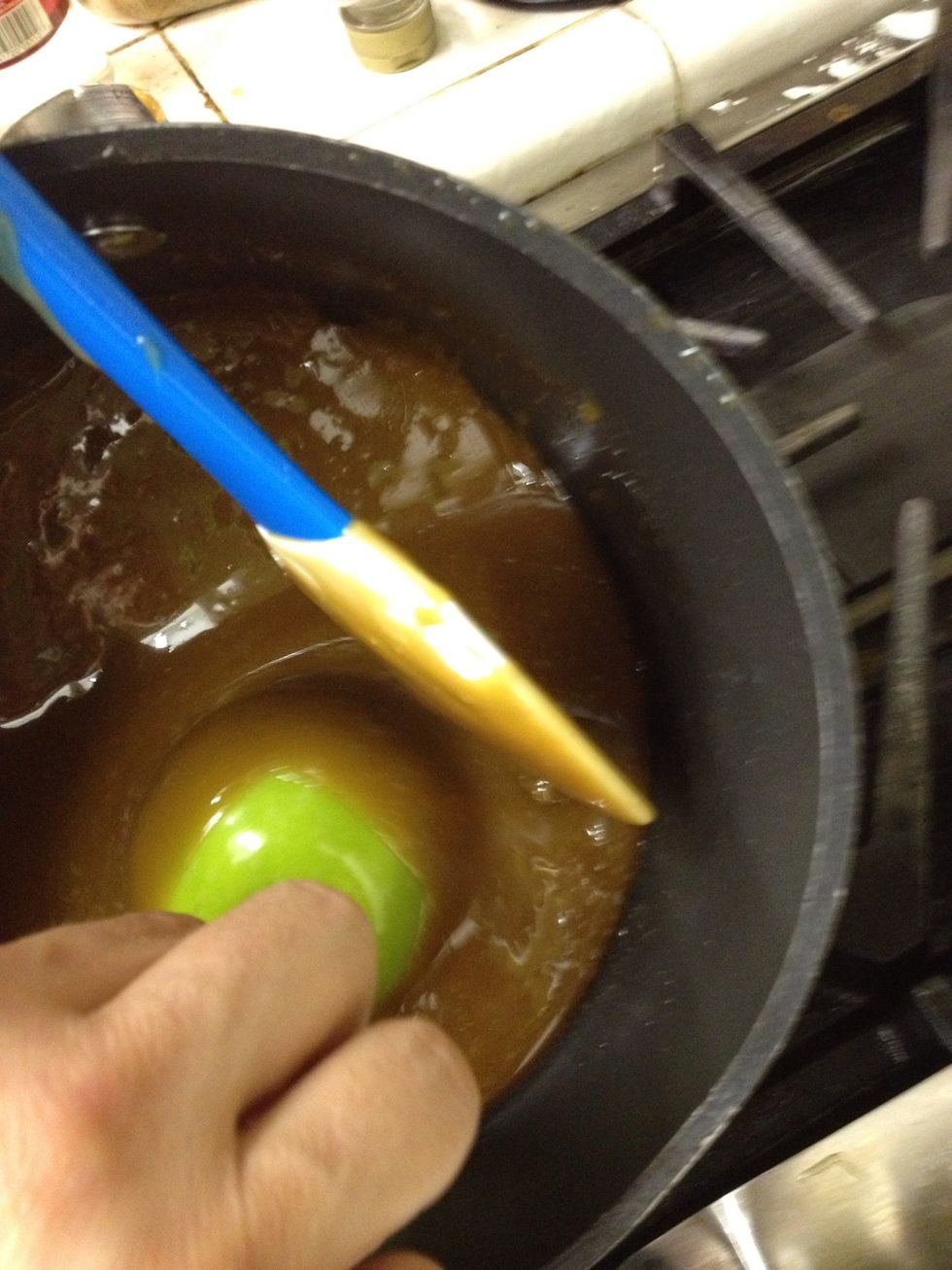 Dip them all the way.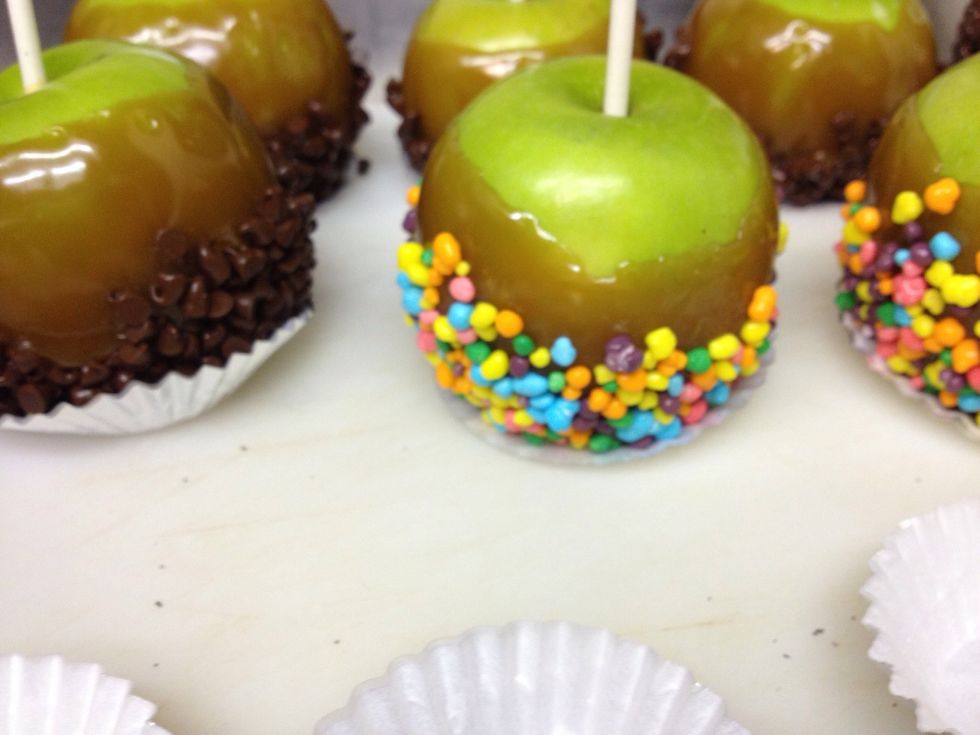 I tried using nerds as a topping :)
Let them cool for 5 minutes and ENJOY!
36.0 Apples
36.0 Sticks
1.0c Butter
1/2c Light corn syrup
1/2c Brown sugar
1.0tsp Vanilla
Chocolate (optional)
Heath bars