This is the best way to finish a succulent meal, Carajillo and good people for talking!
42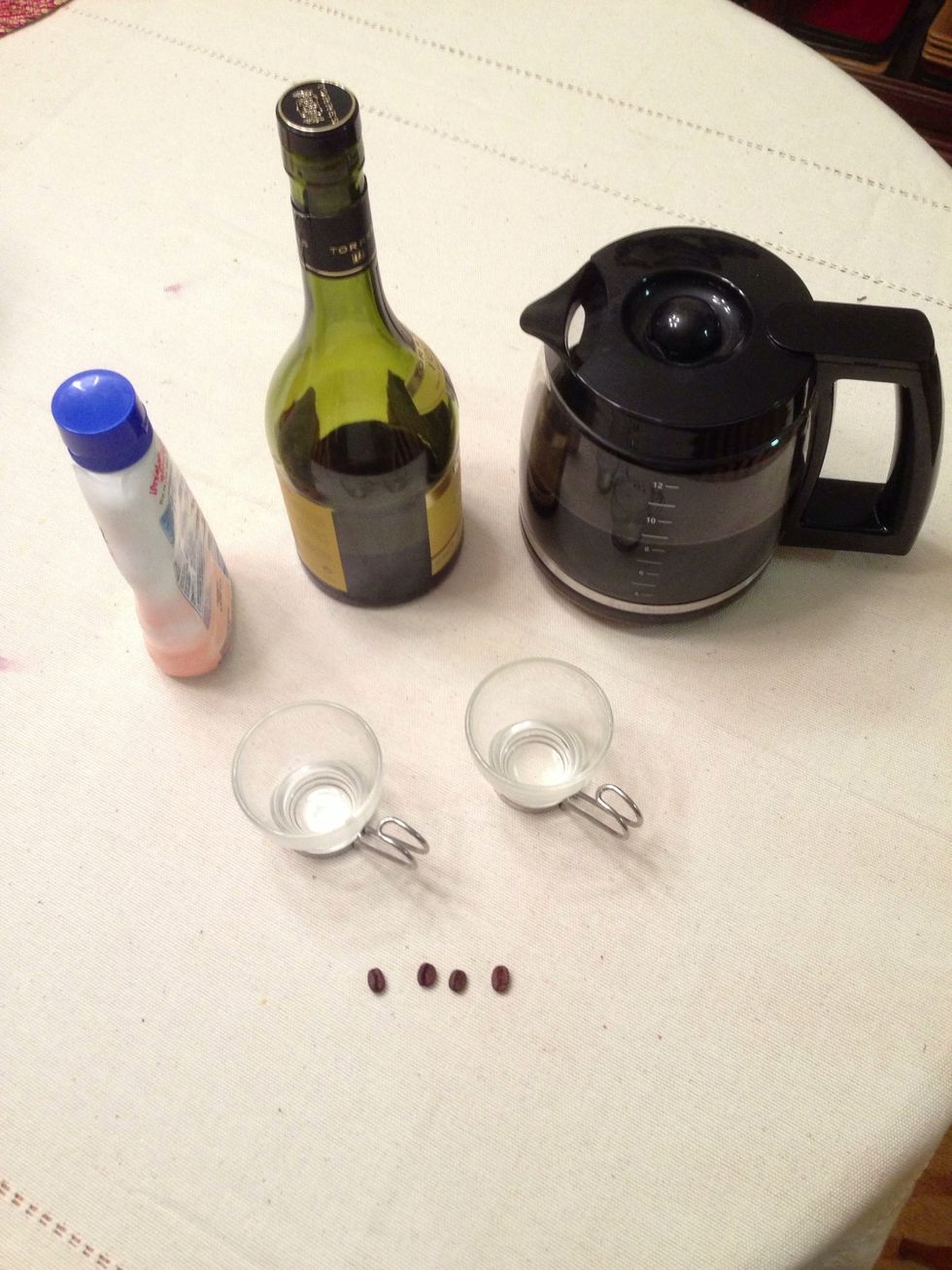 Just get ready sone coffee. You will get the best if you make a better coffee. Coffee made in expresso machines will be better, it should be a strong shot.
About the Brandy/Cognac, just please don't use your $200 100 years old reserve one!
Add the condensed milk. It should go all the way to the bottom.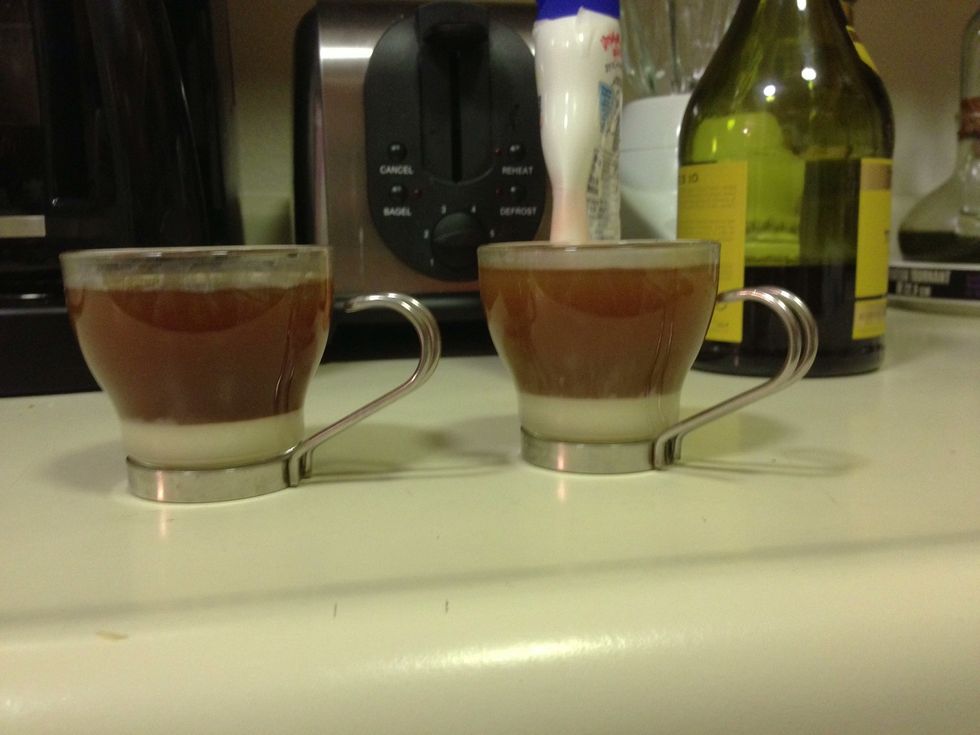 Now add the coffee. It will just mix with the liquor.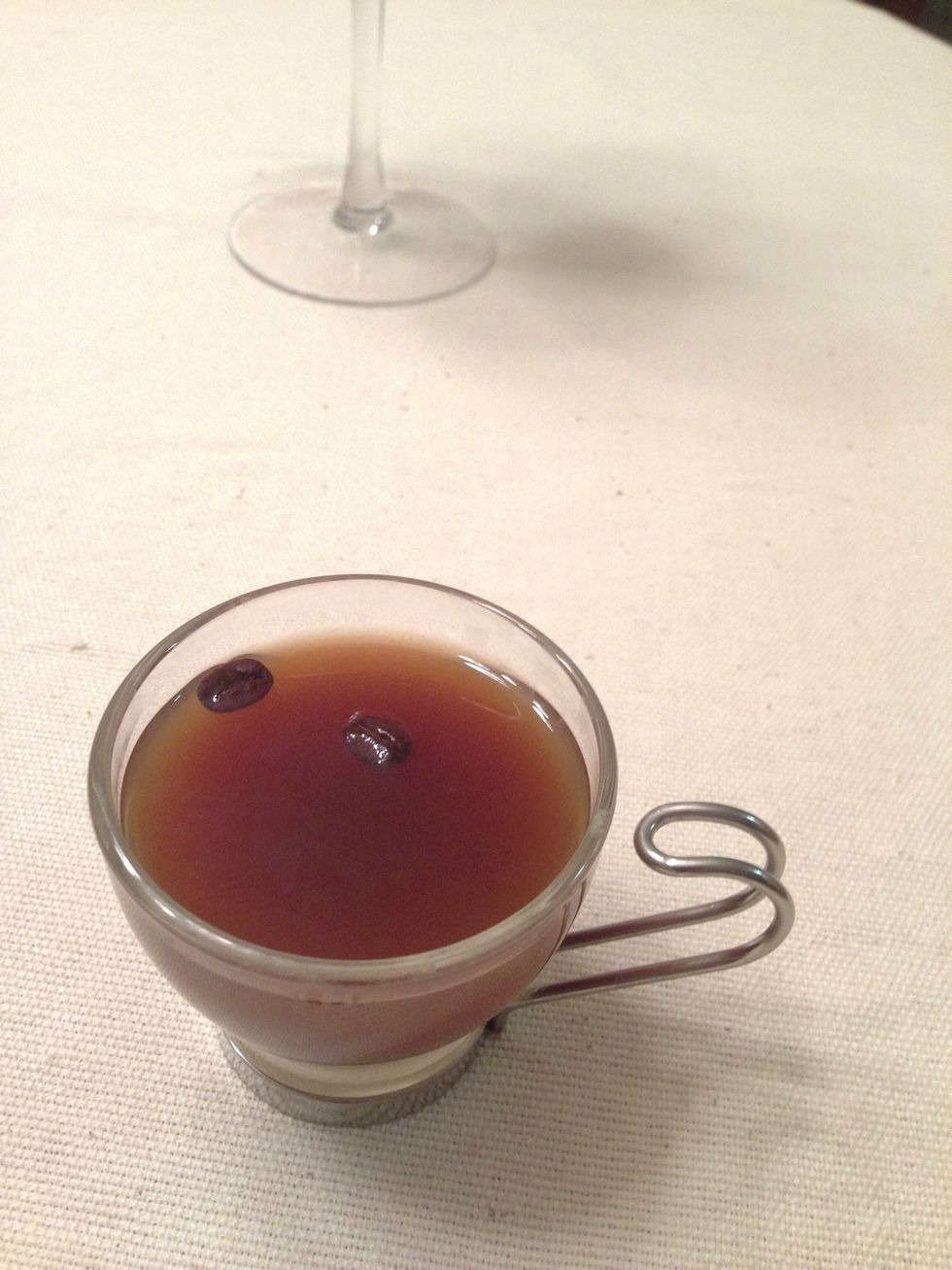 Add a couple of coffee beans, just for the fun of it.
Your Carajillo-bombon is ready. Now you can use the spoon!
2.0Tbsp Condensed milk
1.0c Coffee
Brandy or Cognac
2.0c Coffee beans