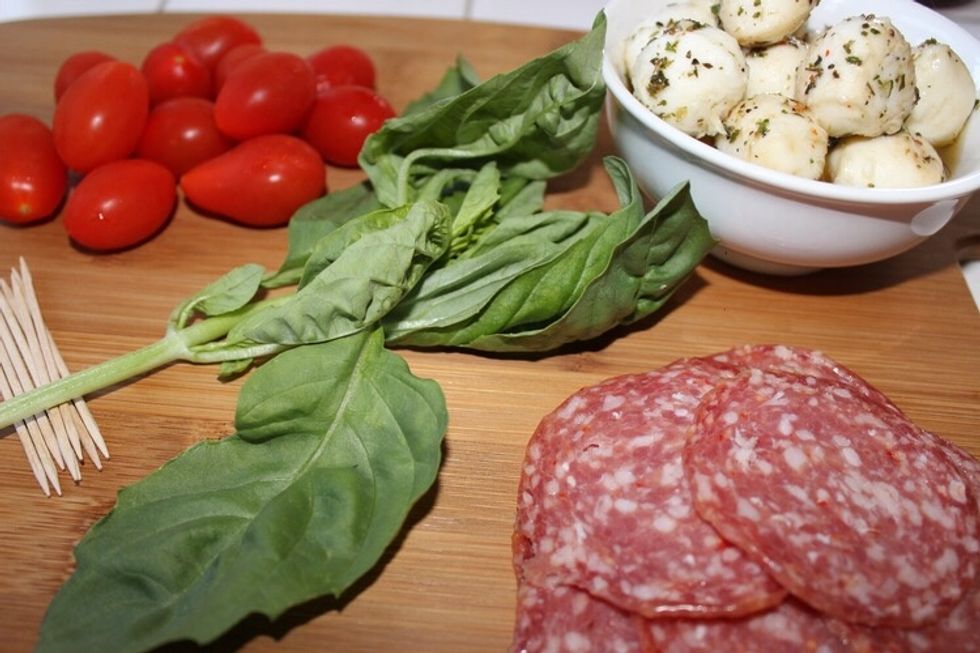 Start off by laying out all of your ingredients, it makes it easier when assembling.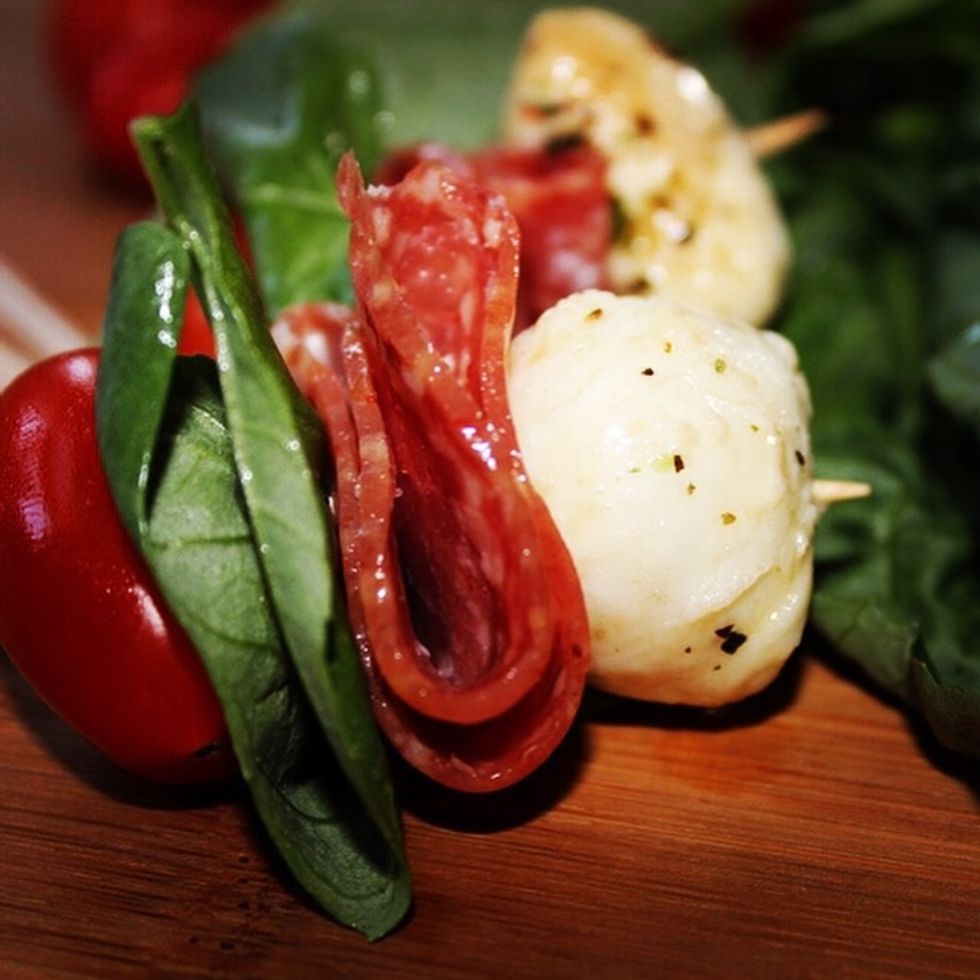 Stick a toothpick through the bottom of a marinated mozzarella ball, fold a piece of Calabrese Salami into fourths and stick thorough, finish with a piece of fresh basil and single cherry tomato.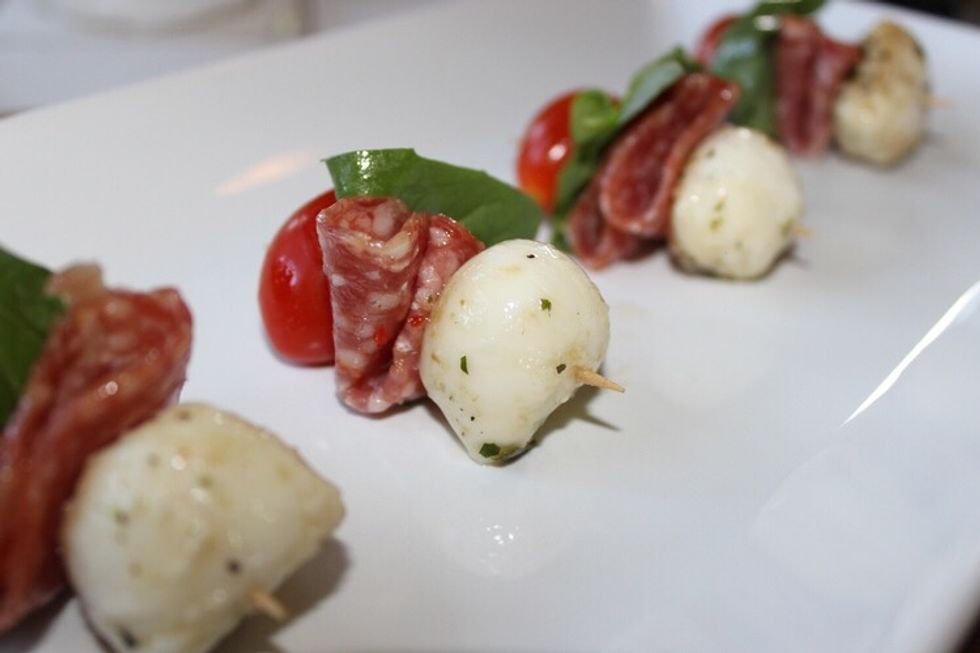 & your done! Simple, easy, & delicious! Perfect addition to any Antipasto platter or serve alone. Pairs great with Pinot Grigio & Syrah.
5.0oz Calabrese Salami
12.0oz Marinated Mozzarella Balls
4.0oz Fresh Basil
12.0oz Cherry Tomato
25.0oz Toothpick