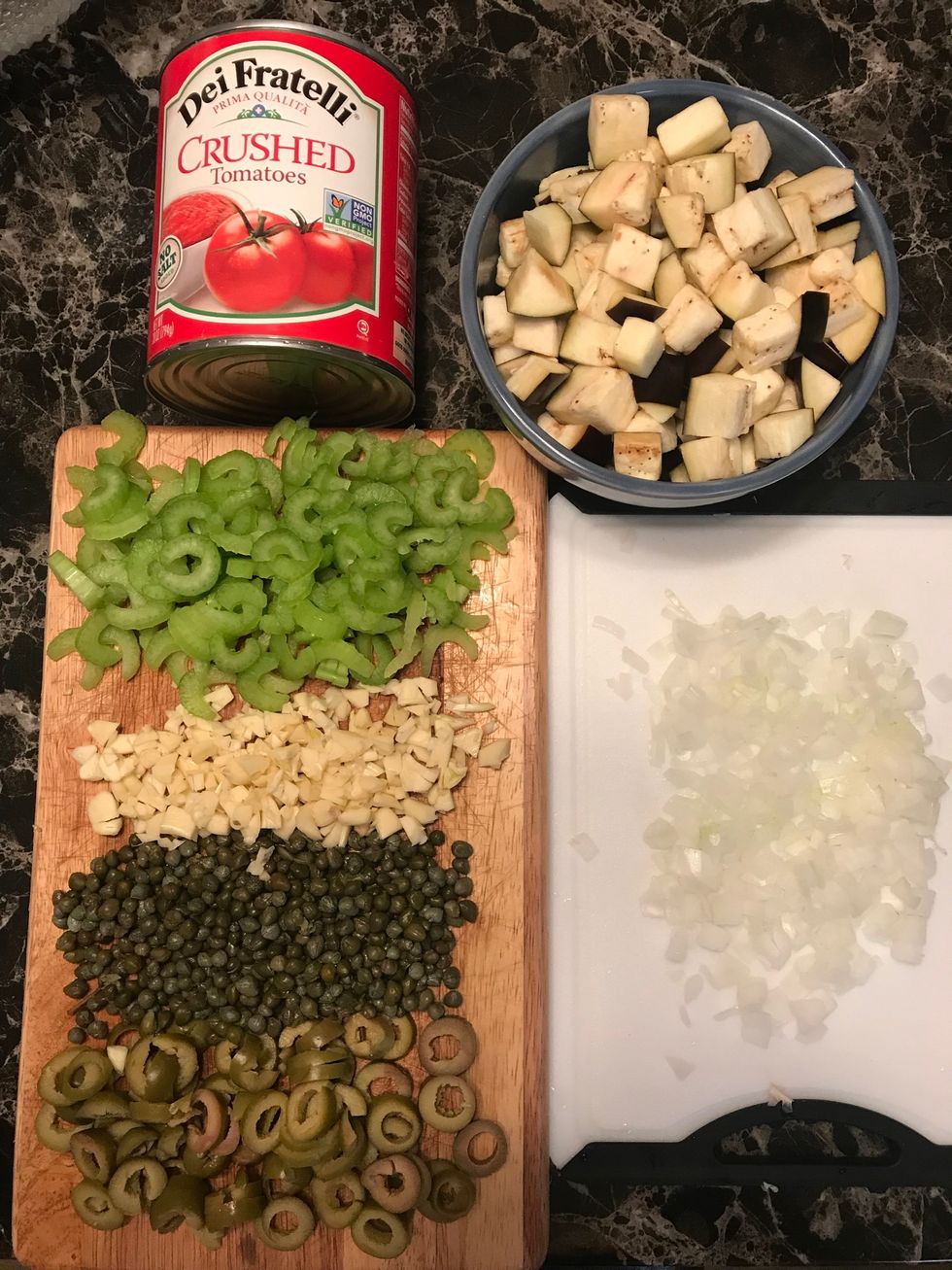 Cube Eggplant, Slice Celery, Mince Garlic, Drain Capers, Drain/Slice Green Olives, Dice Onion
Step 2: Heat olive oil in pan. Add eggplant and cook until golden brown. Remove and set aside (preferably on a drying rack). Step 3: In same pan add celery and onion. Cook until fragrant.
Step 4: Combine green olives, garlic and capers with the celery and onions and cook for 5 minutes. Step 5: Add balsamic and red wine vinegar to taste.
Step 6: Add eggplant back into pan with all ingredients. Step 7: Add crushed tomatoes. Season with salt, pepper, oregano, and sugar. Lower heat and simmer for 8-10 minutes.
6.0oz Green Olives
5.0oz Capers
1.0 Eggplant
4.0 Celery Sticks
1.0 White Onion
Balsamic (to taste)
Red Wine Vinaigrette (to taste)
Olive Oil (to taste)
Sugar (to taste)
Salt (to taste)
Pepper (to taste)
7.0oz Crushed Tomatoes
1.0 Garlic
Oregano (to taste)