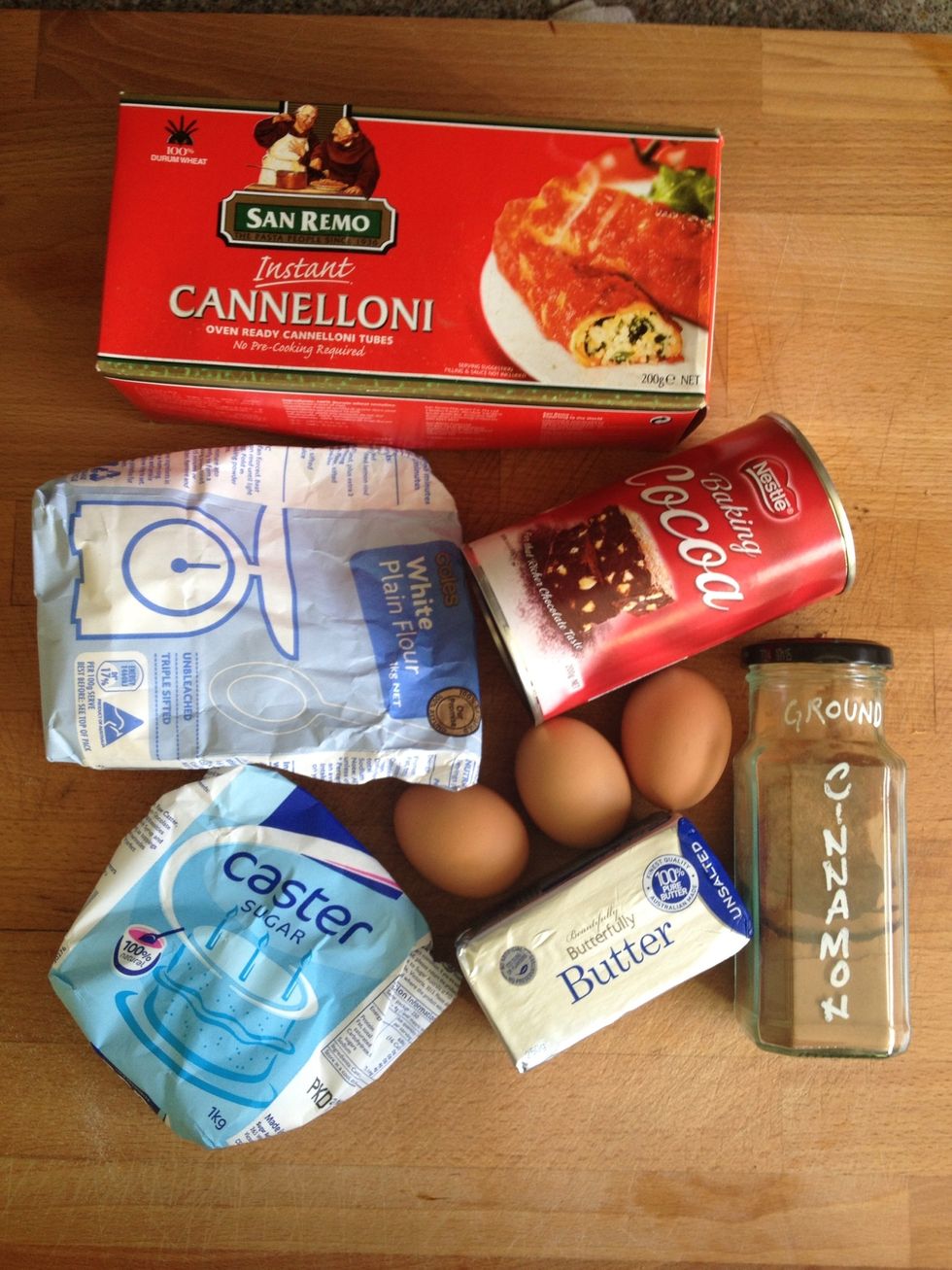 Get your ingredients together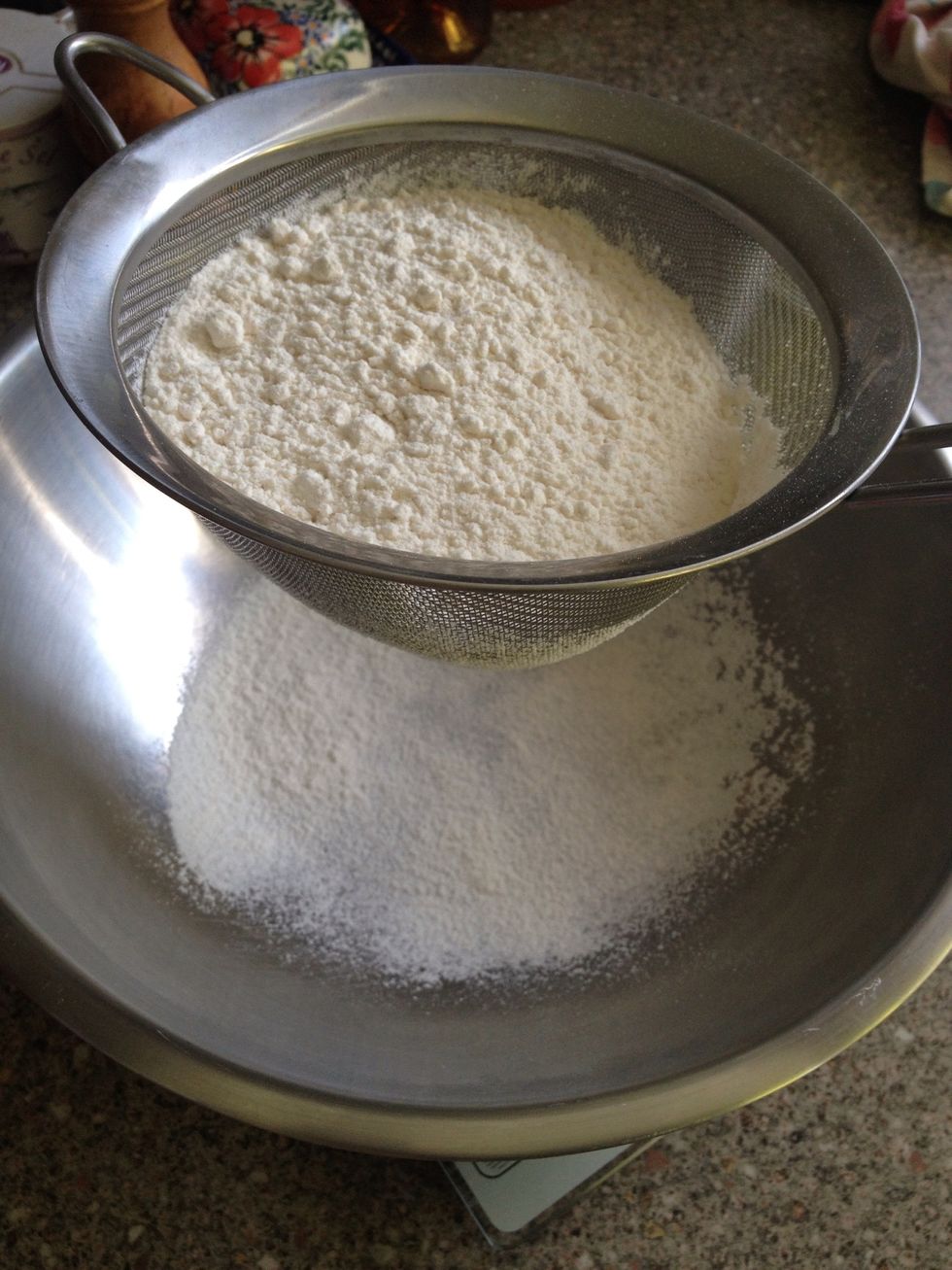 Scale and sift your flour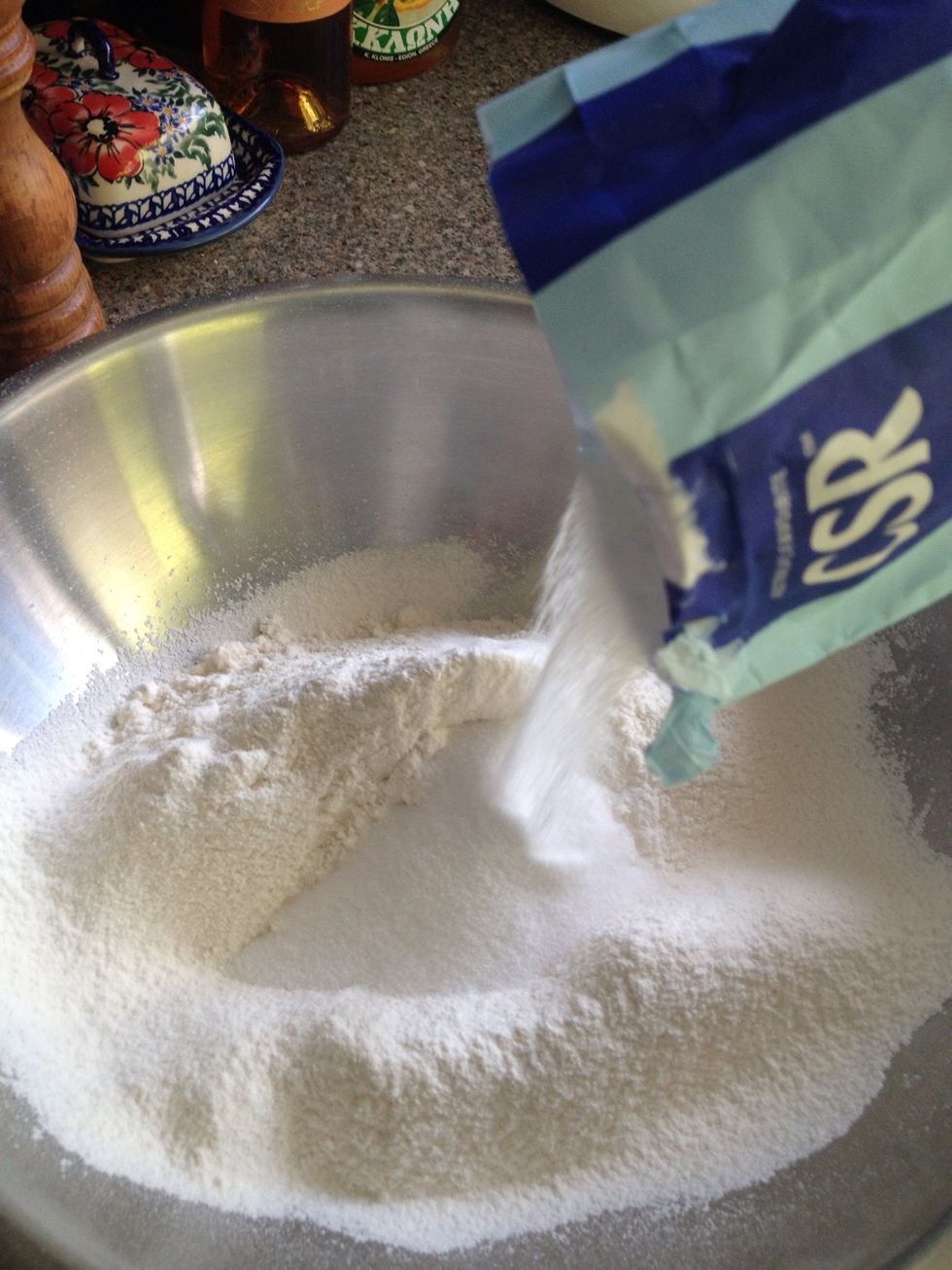 Add sugar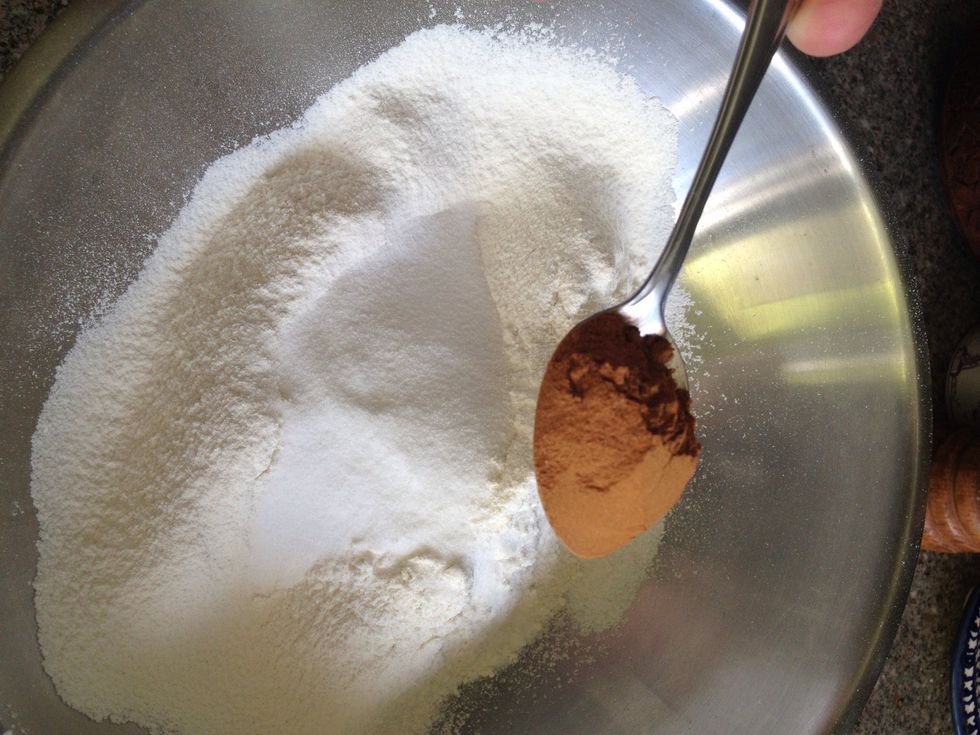 Add cinnamon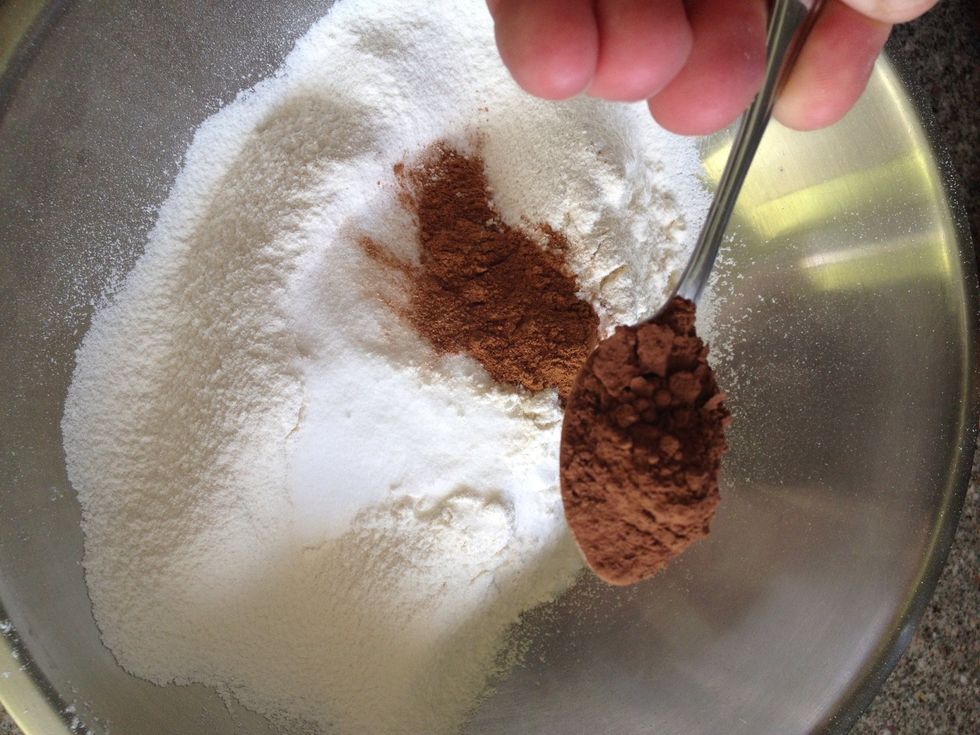 Add cocoa, make sure you sift it. I forgot and had to sift it all again!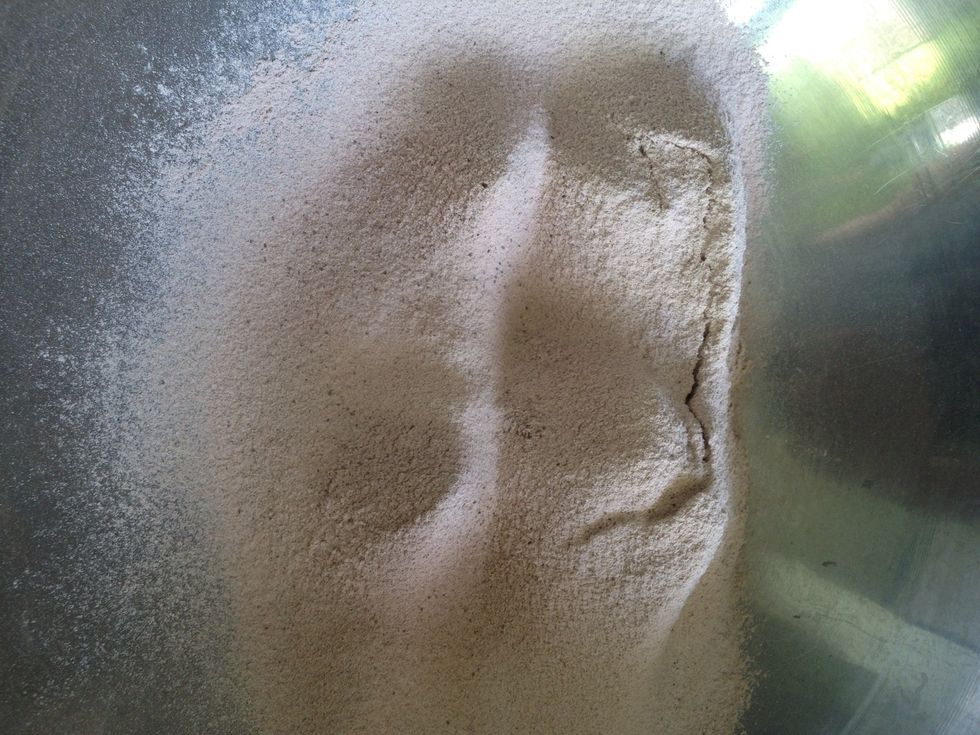 Like this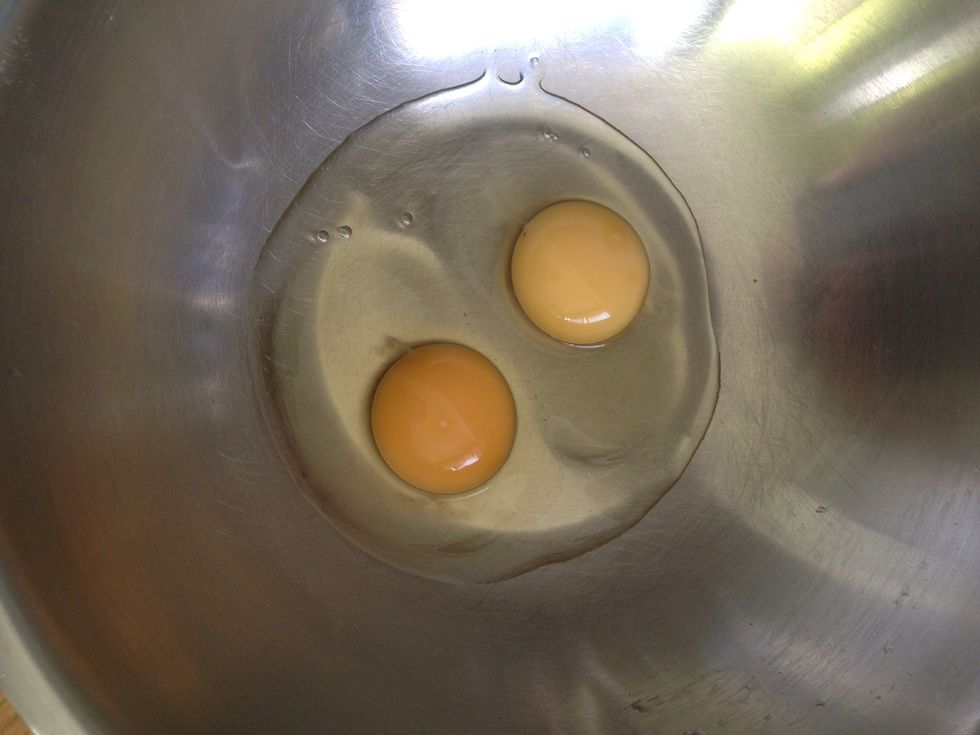 Get your whole eggs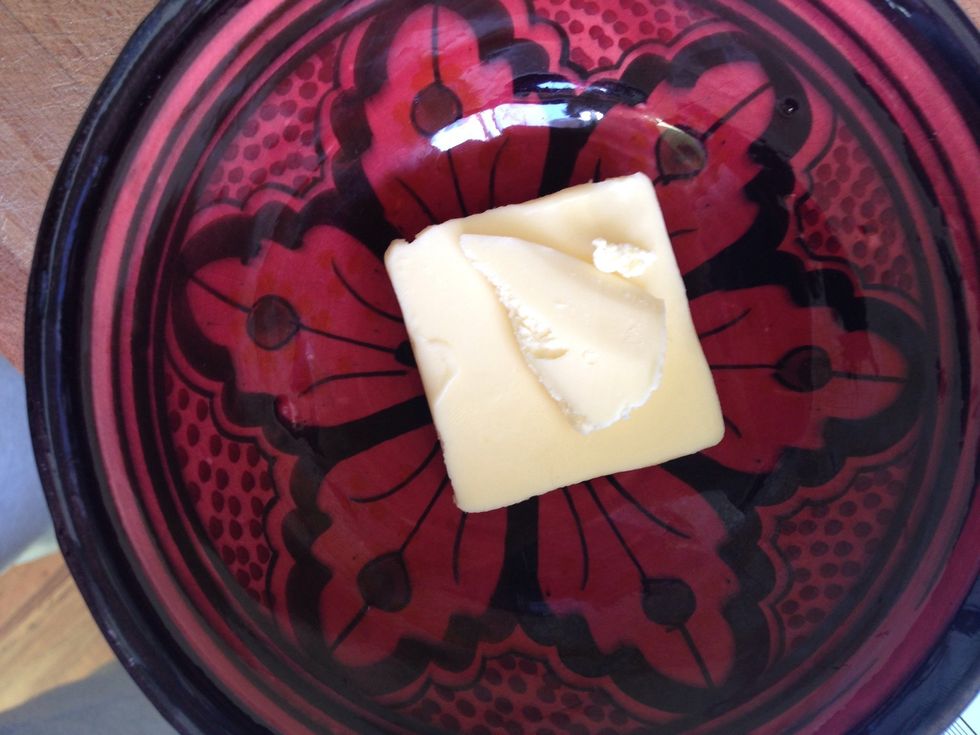 Melt butter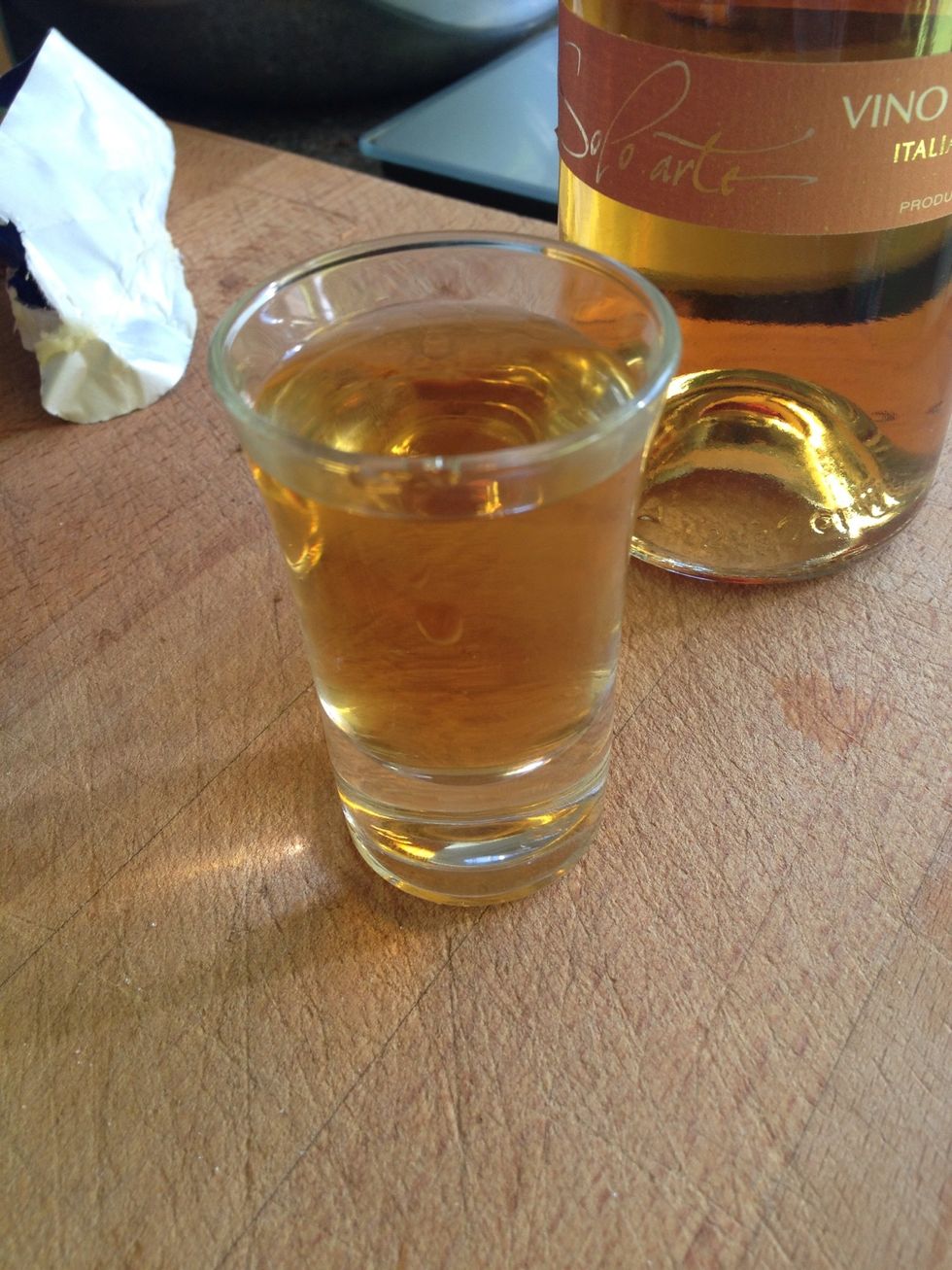 Measure vin santo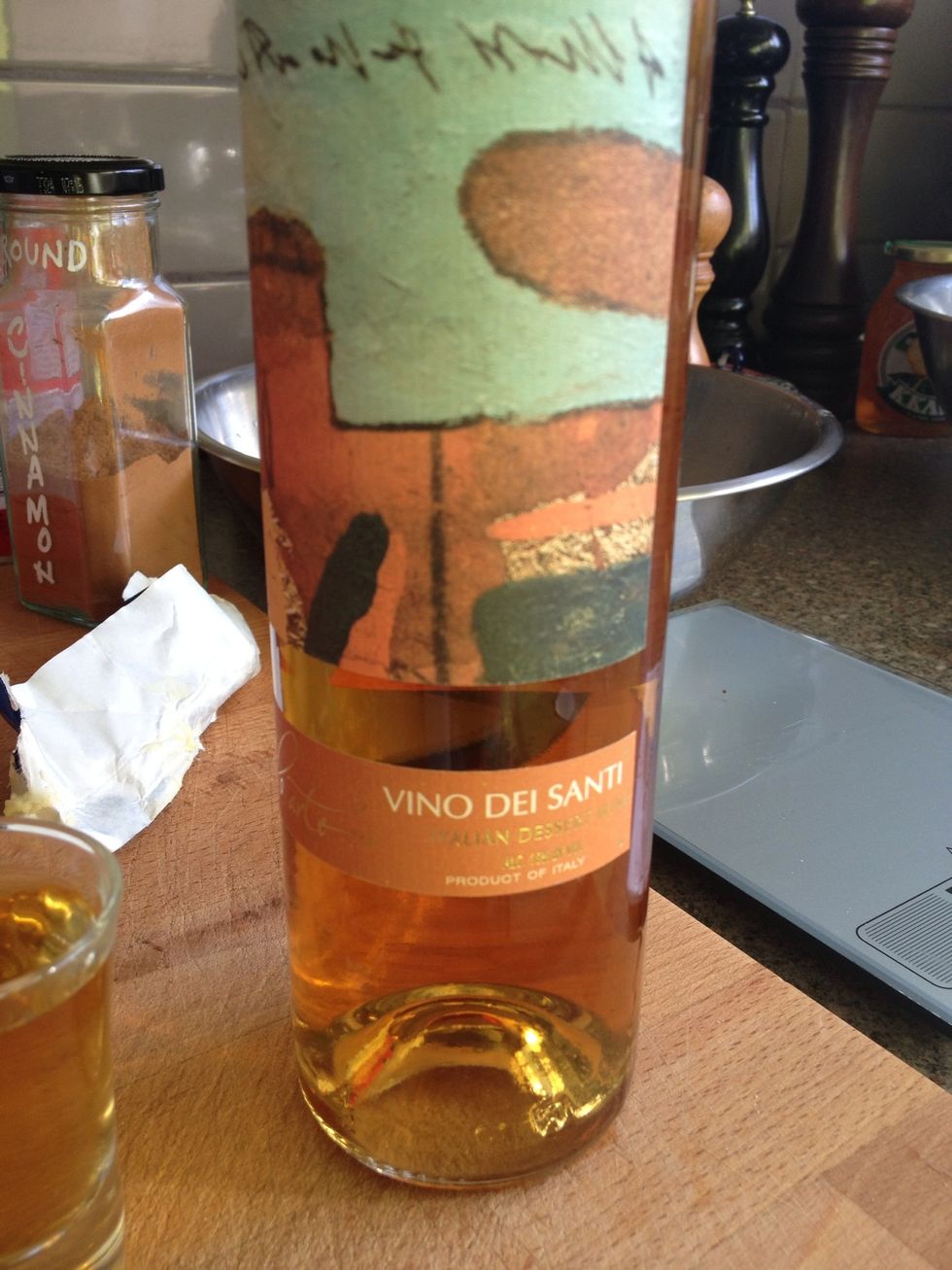 Italian dessert wine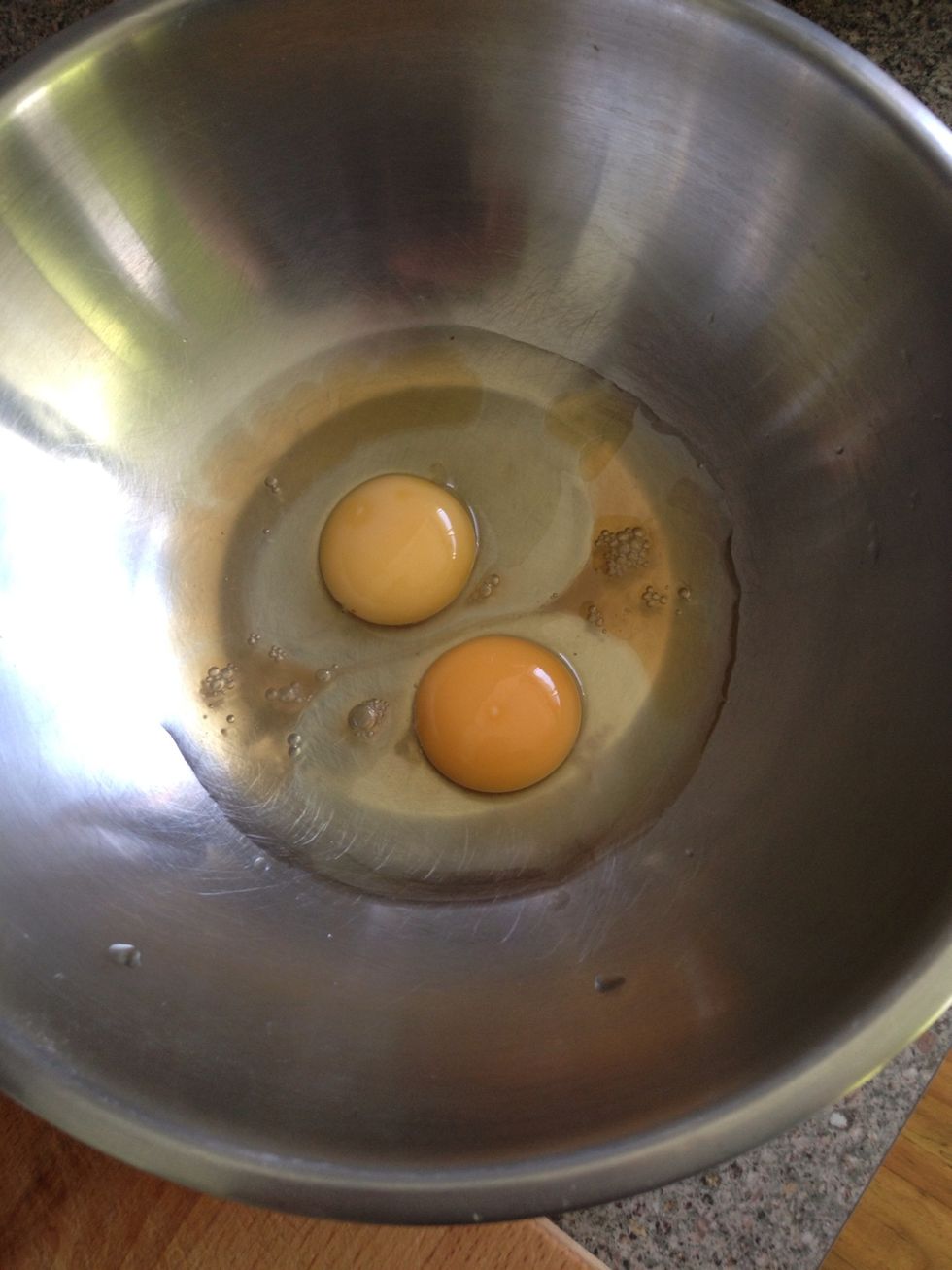 Add to eggs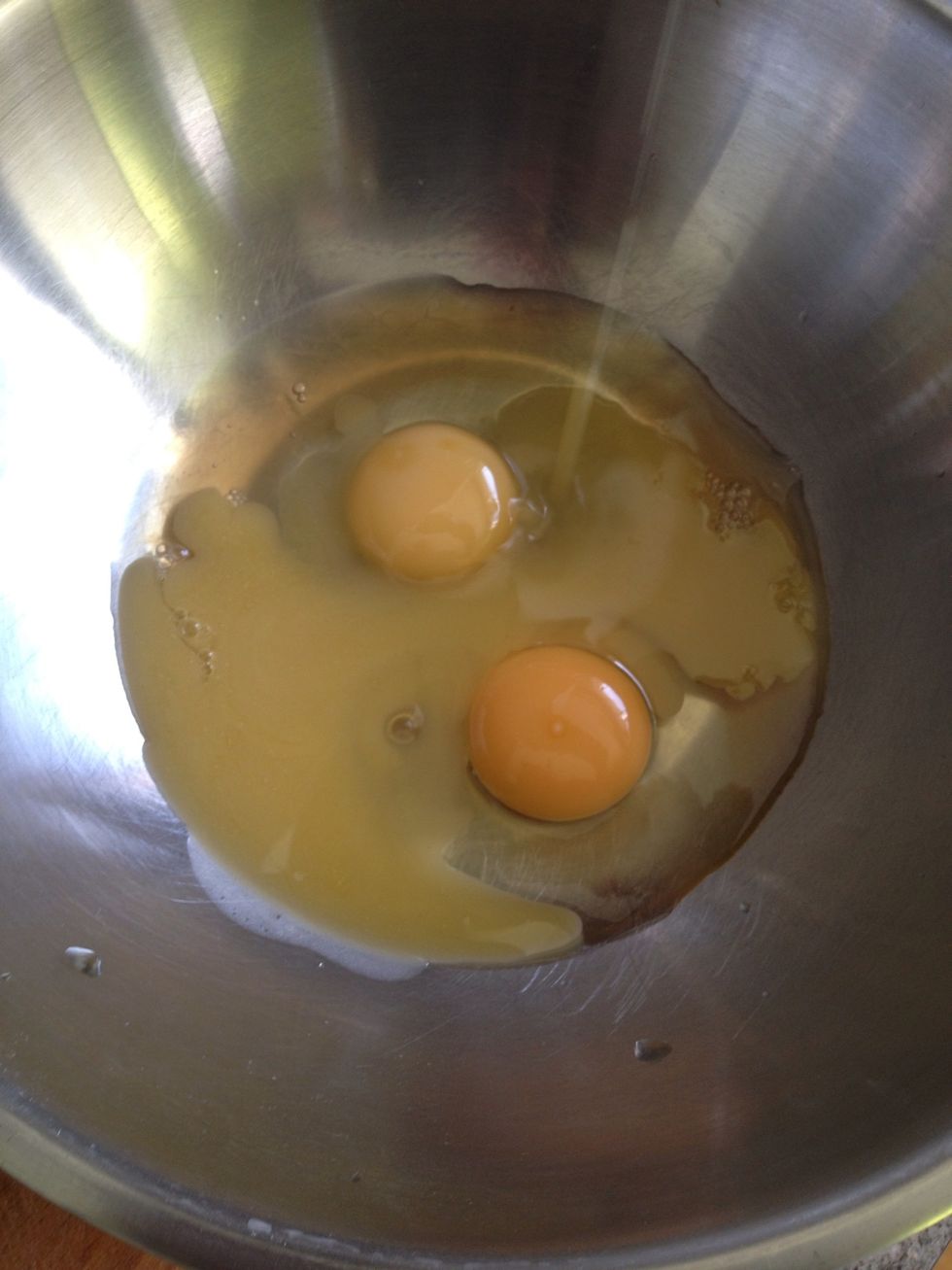 Add butter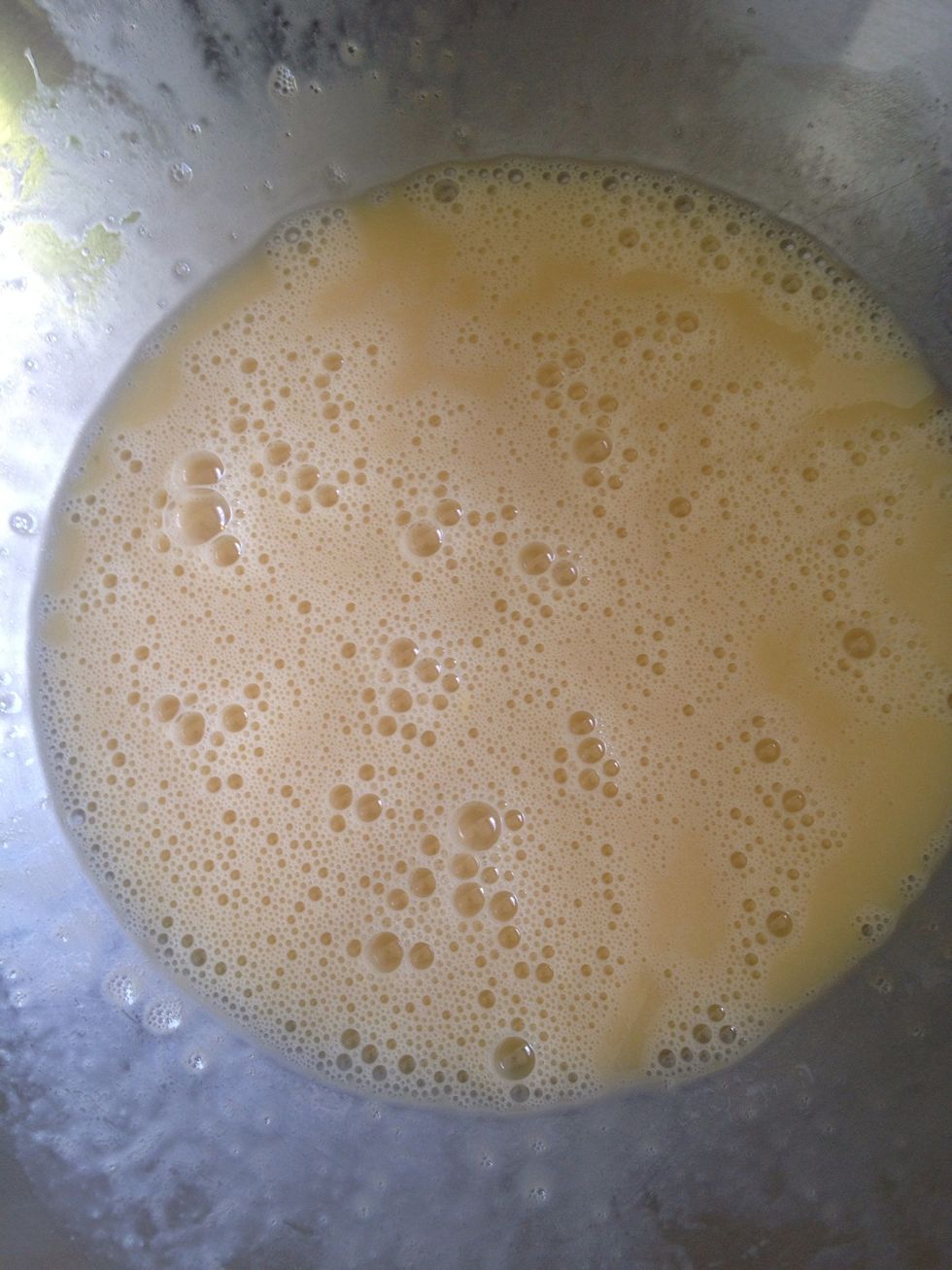 Mix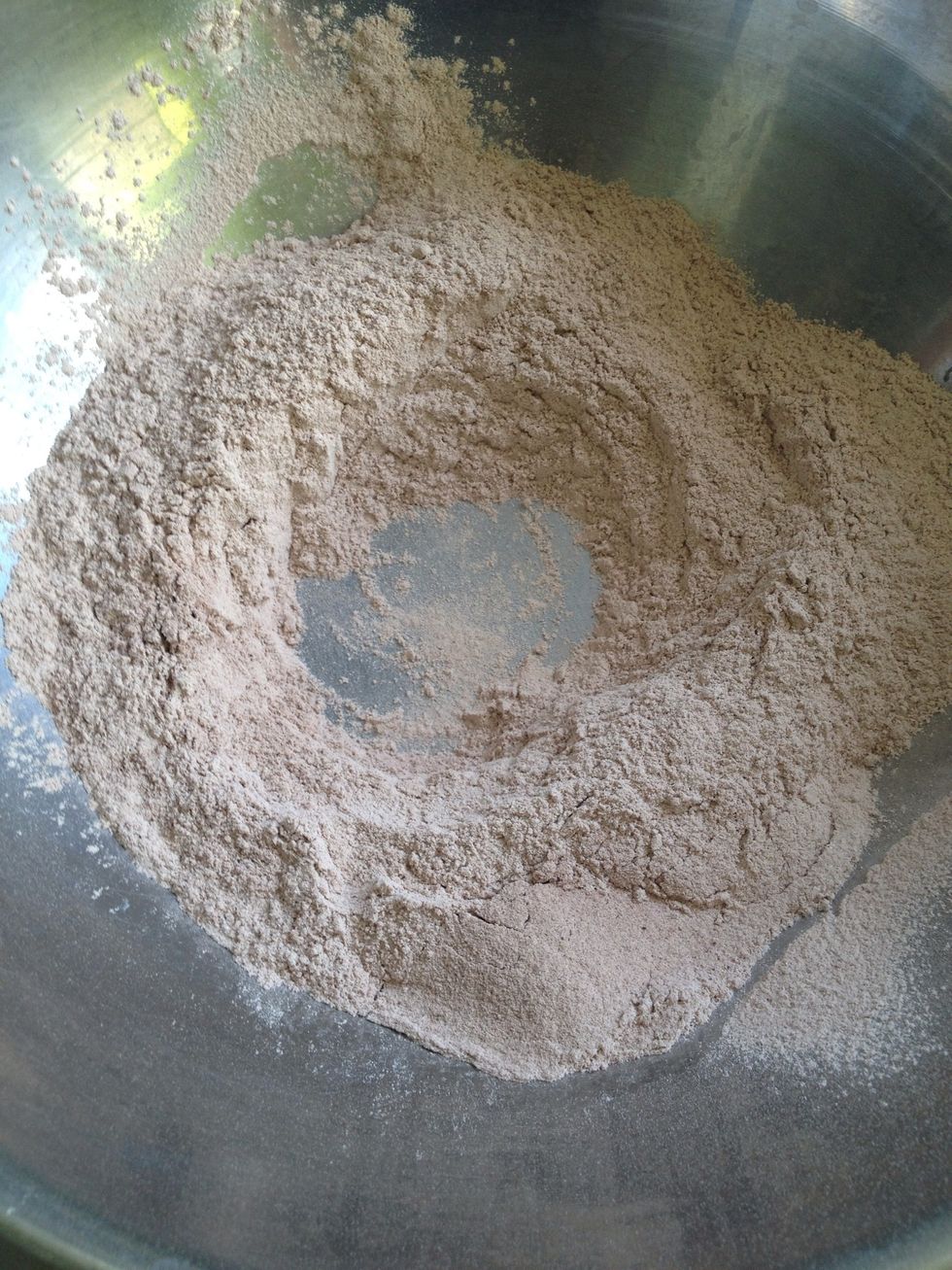 Make a well in your flour mix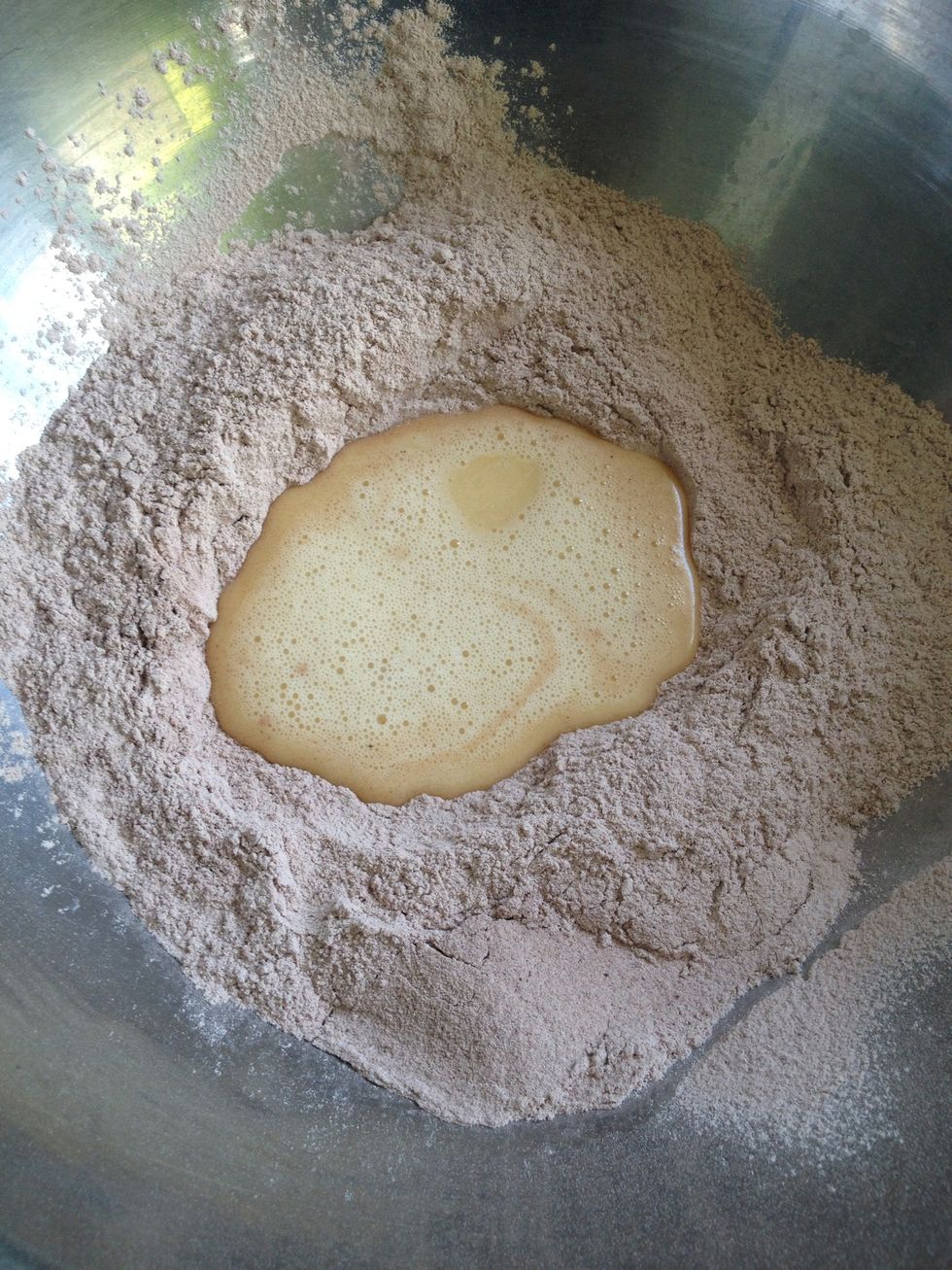 Add egg mix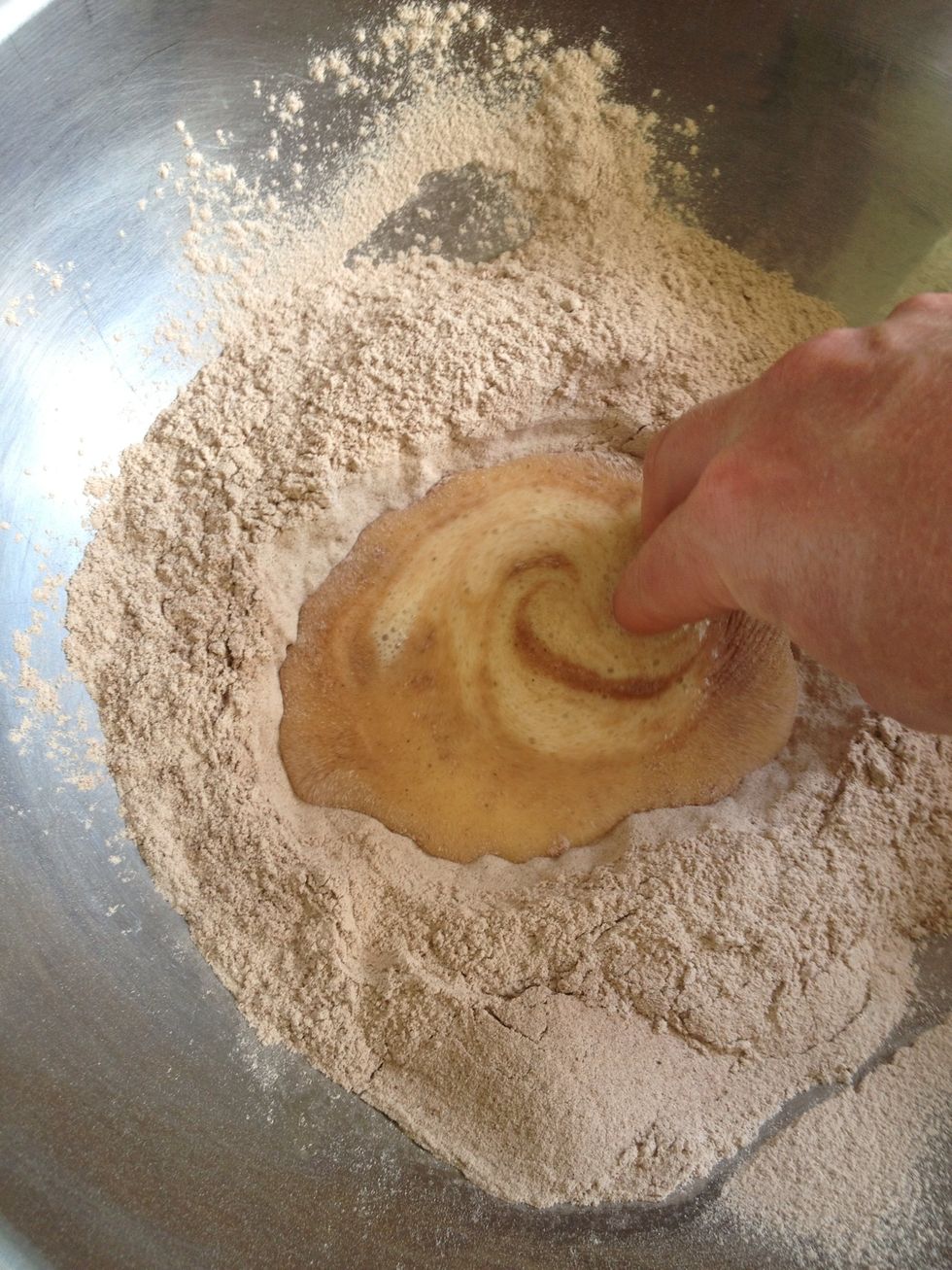 And stir
Stir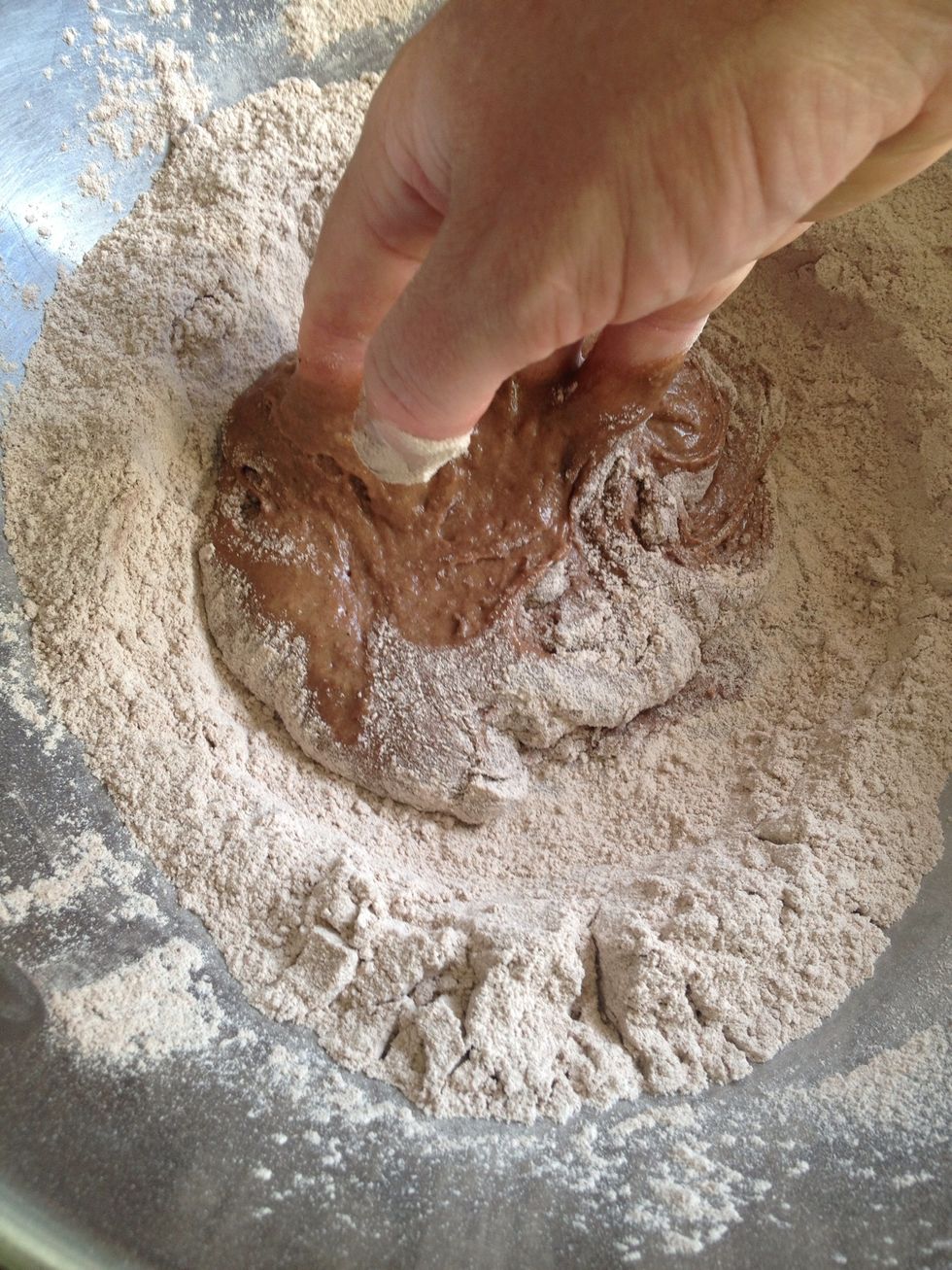 Stir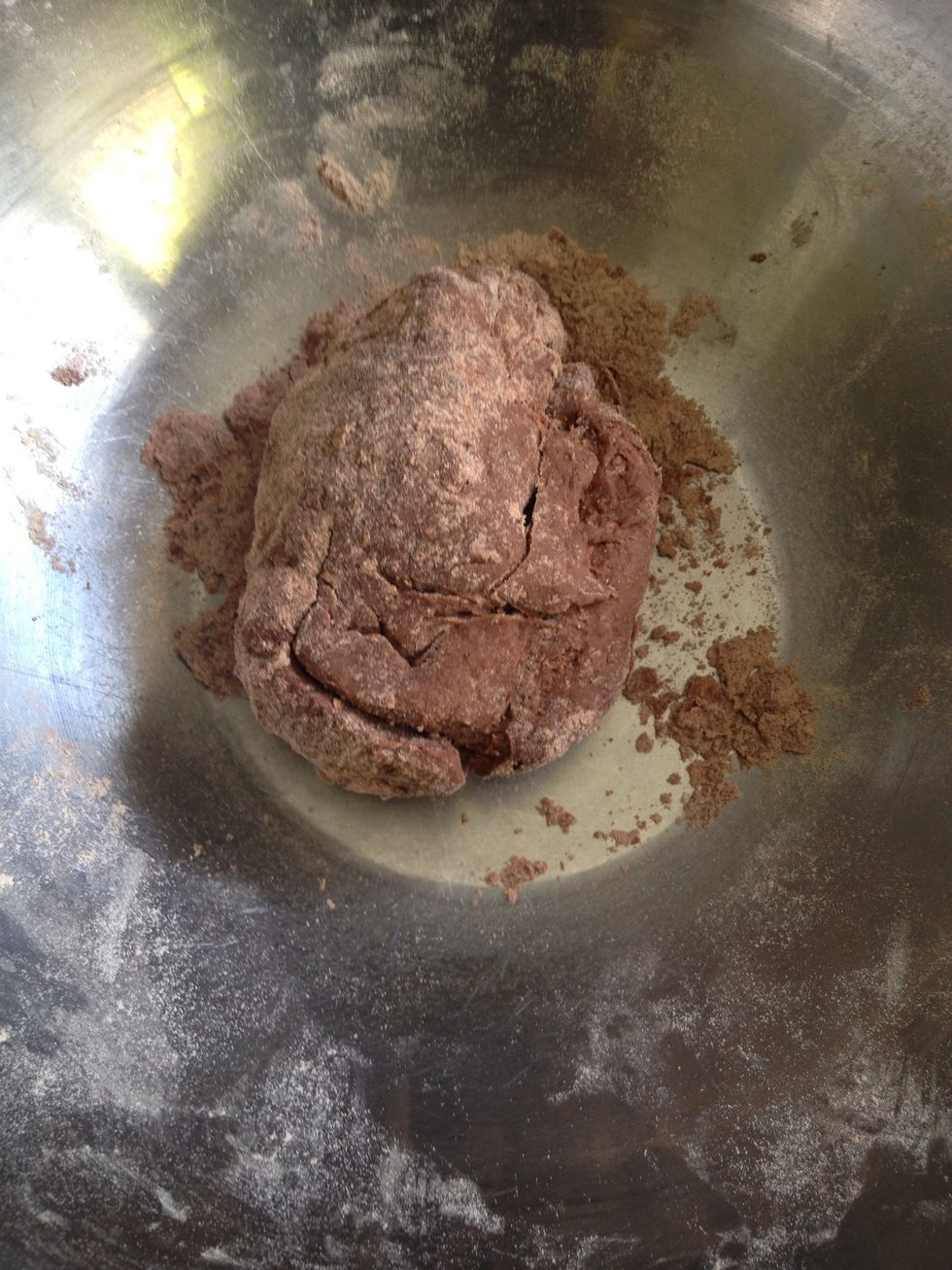 Till you get a ball that looks like this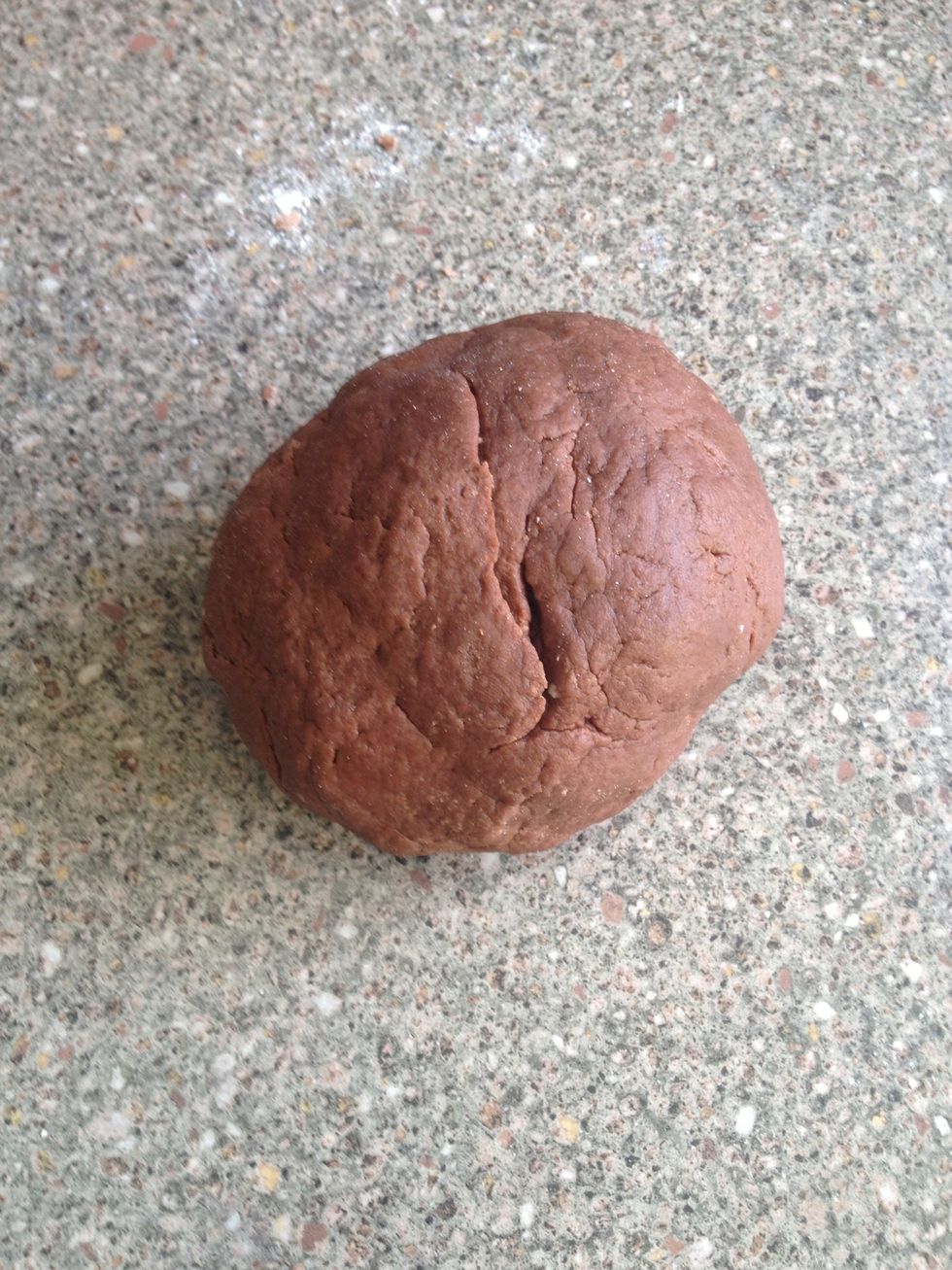 Knead for a bit until it looks like this
Then wrap and rest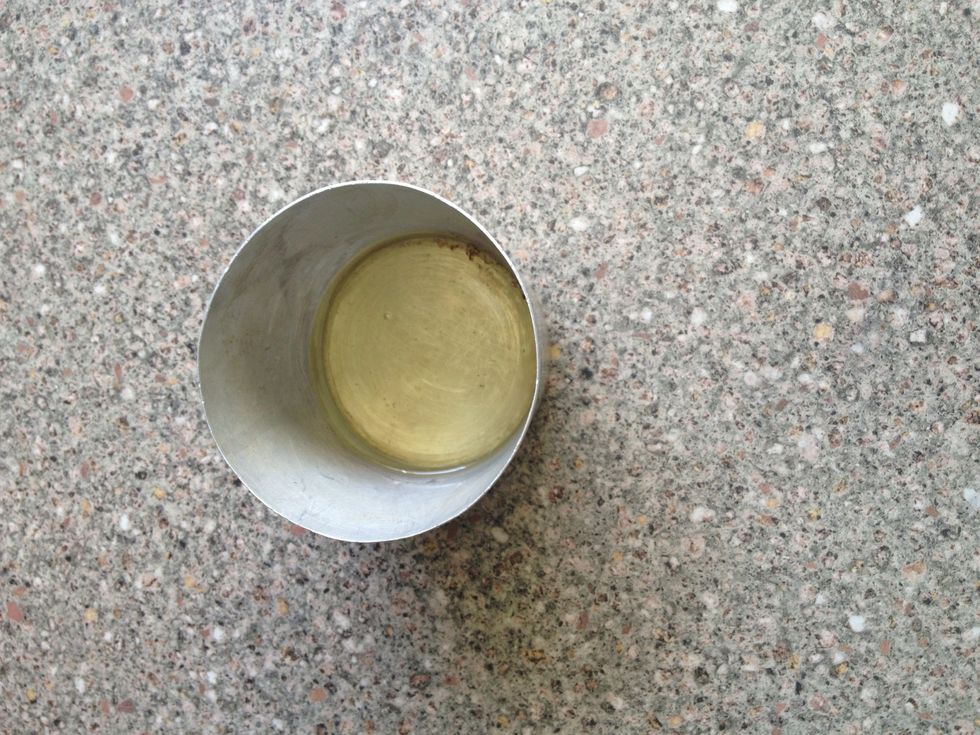 Crack a egg white in a bowl/mould thing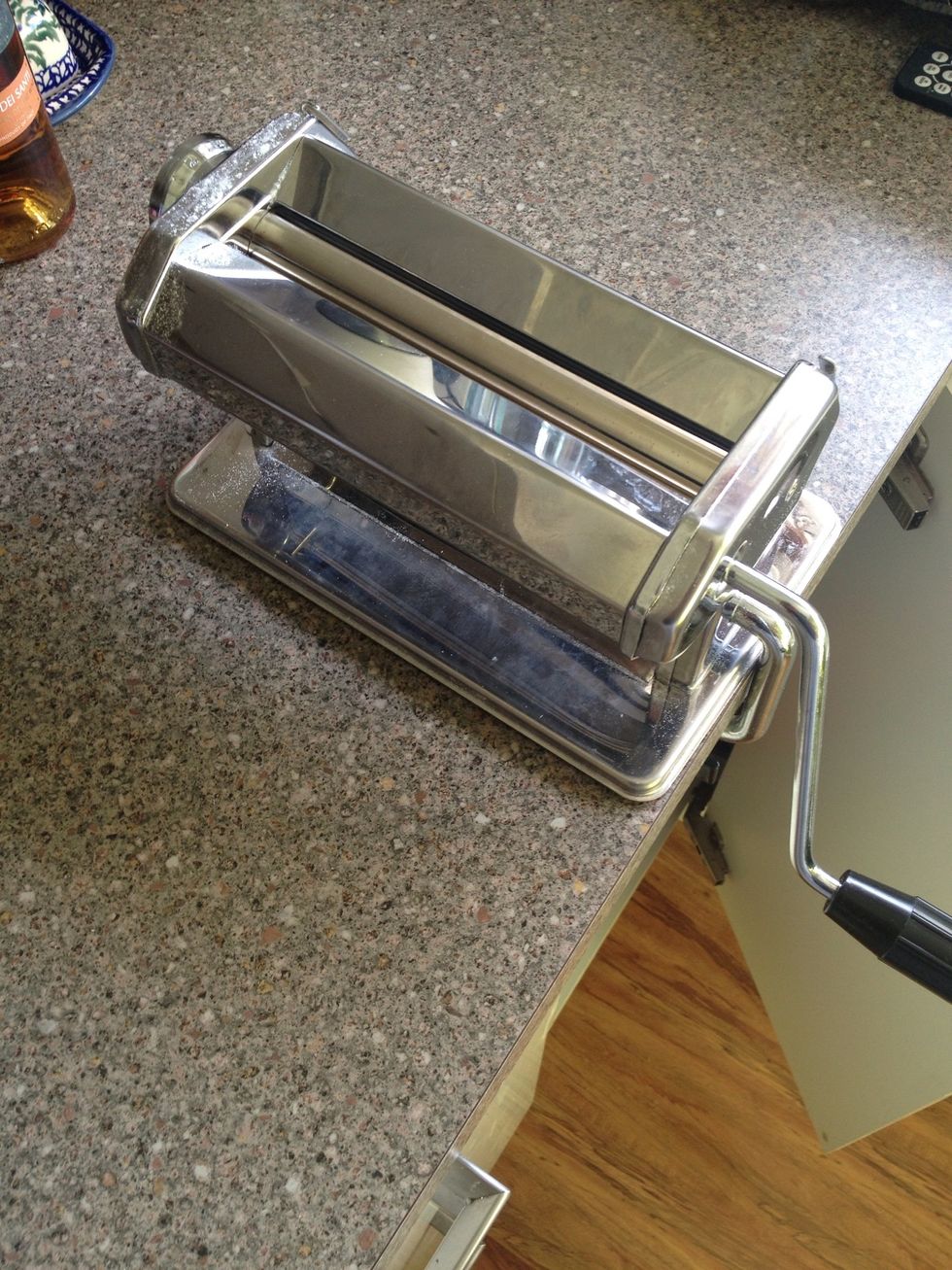 Set up your pasta machine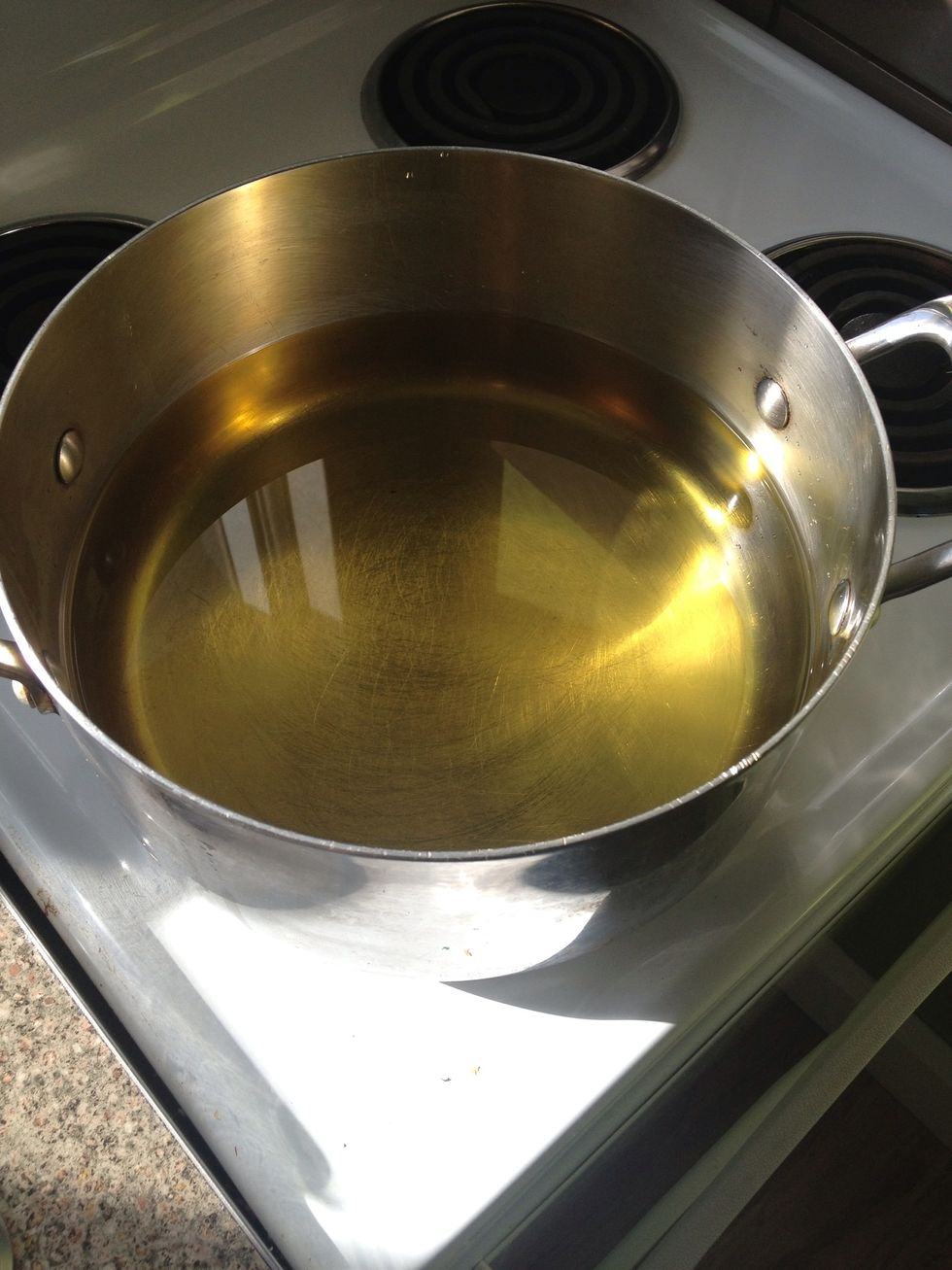 Start heating oil up to 180c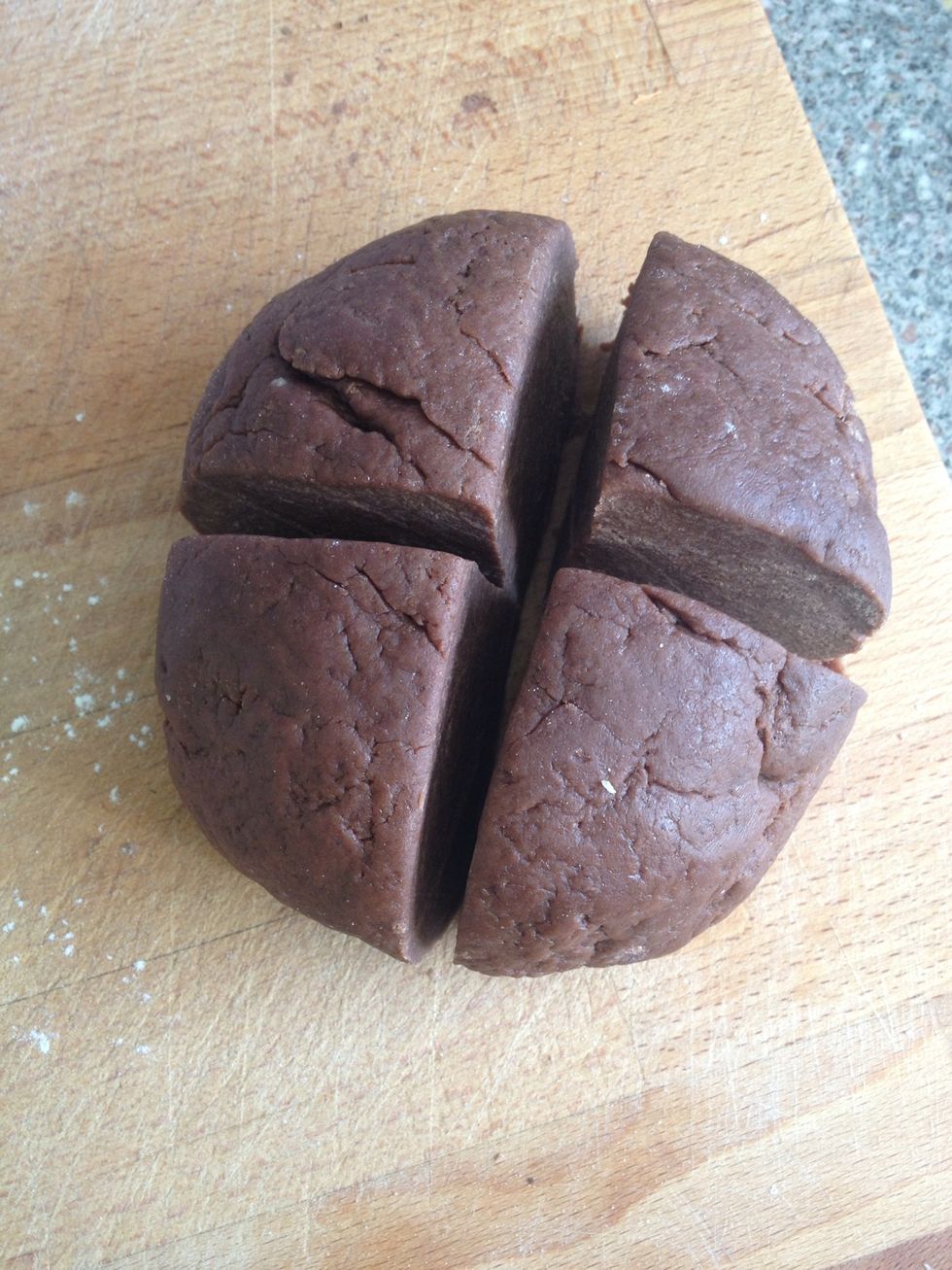 Cut dough into 4
And start rolling down to the 2nd last setting (no.2)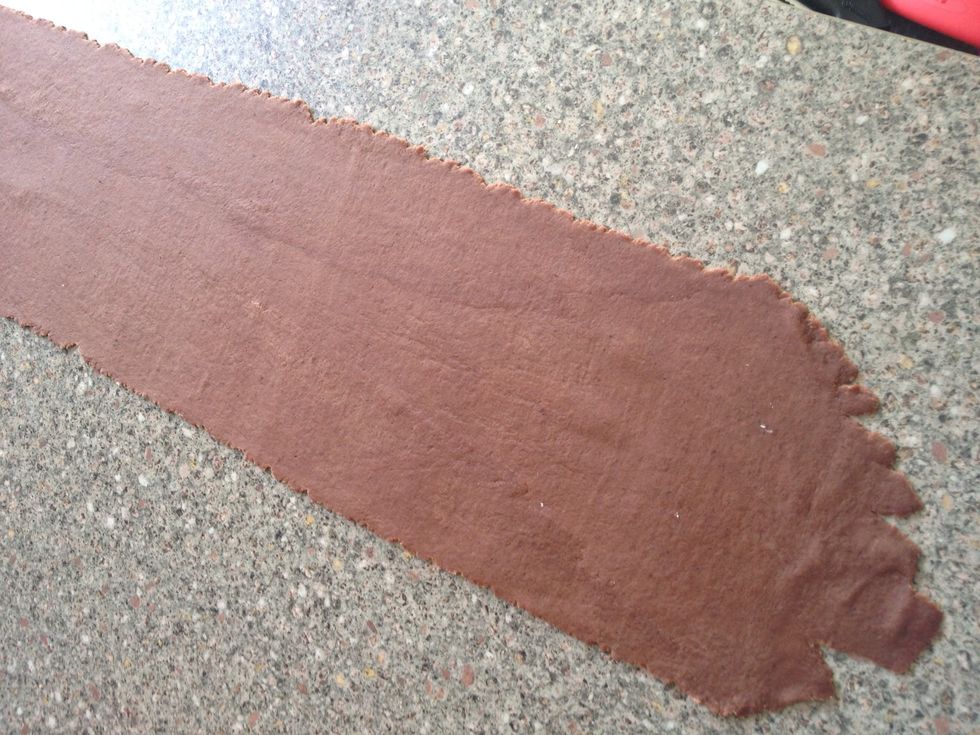 Like this
Get your cannelloni tubes. Don't buy these ones! Buy the all round ones or buy metal cannoli tubes. I had a bit of a nightmare getting the cannoli off this shape and lost a few:(
Measure to get a square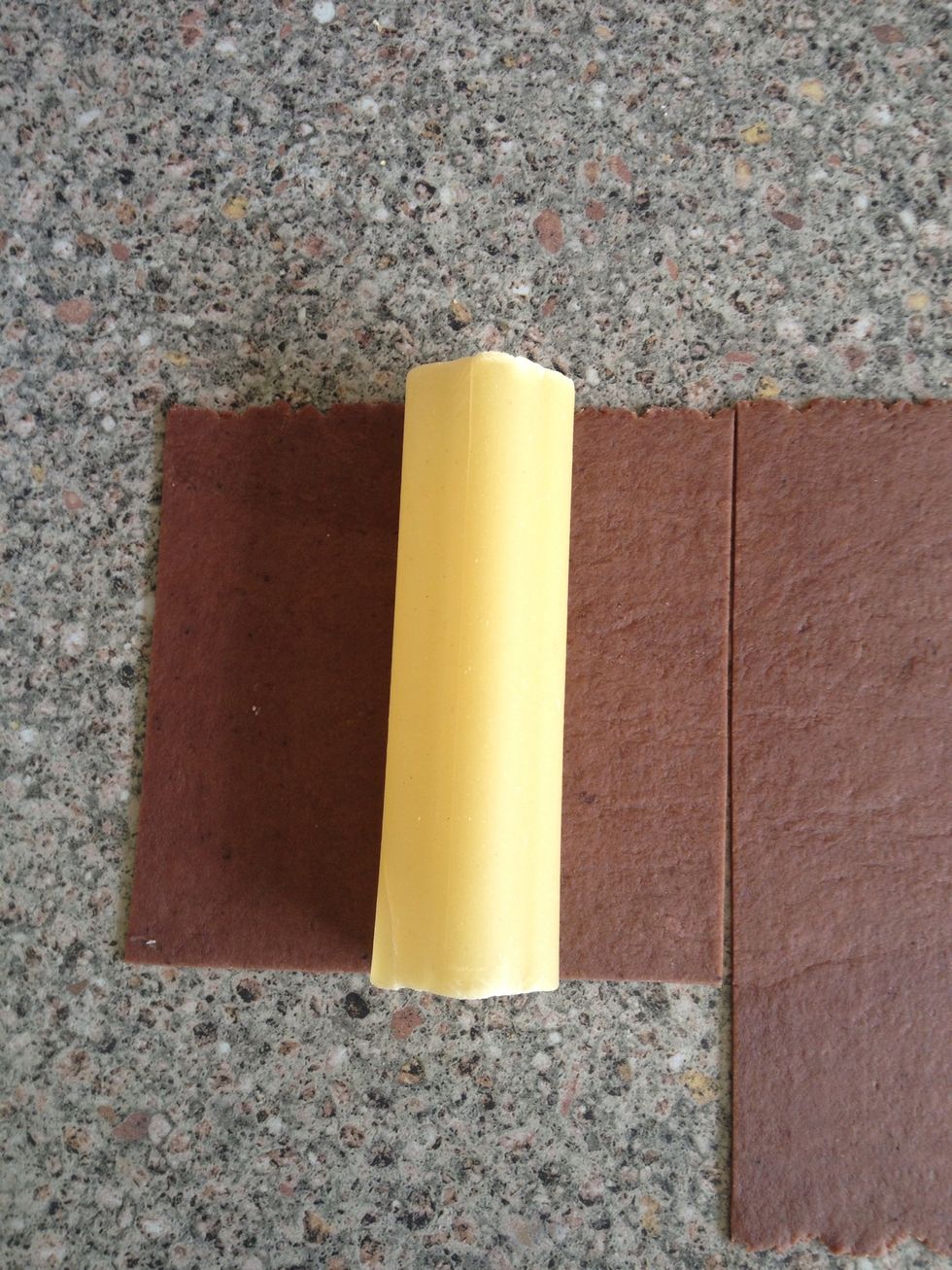 Like this. When I make them again I will do it across the diagonal so the points don't stick out. The ends puff up when cooking making them hard to get off the pasta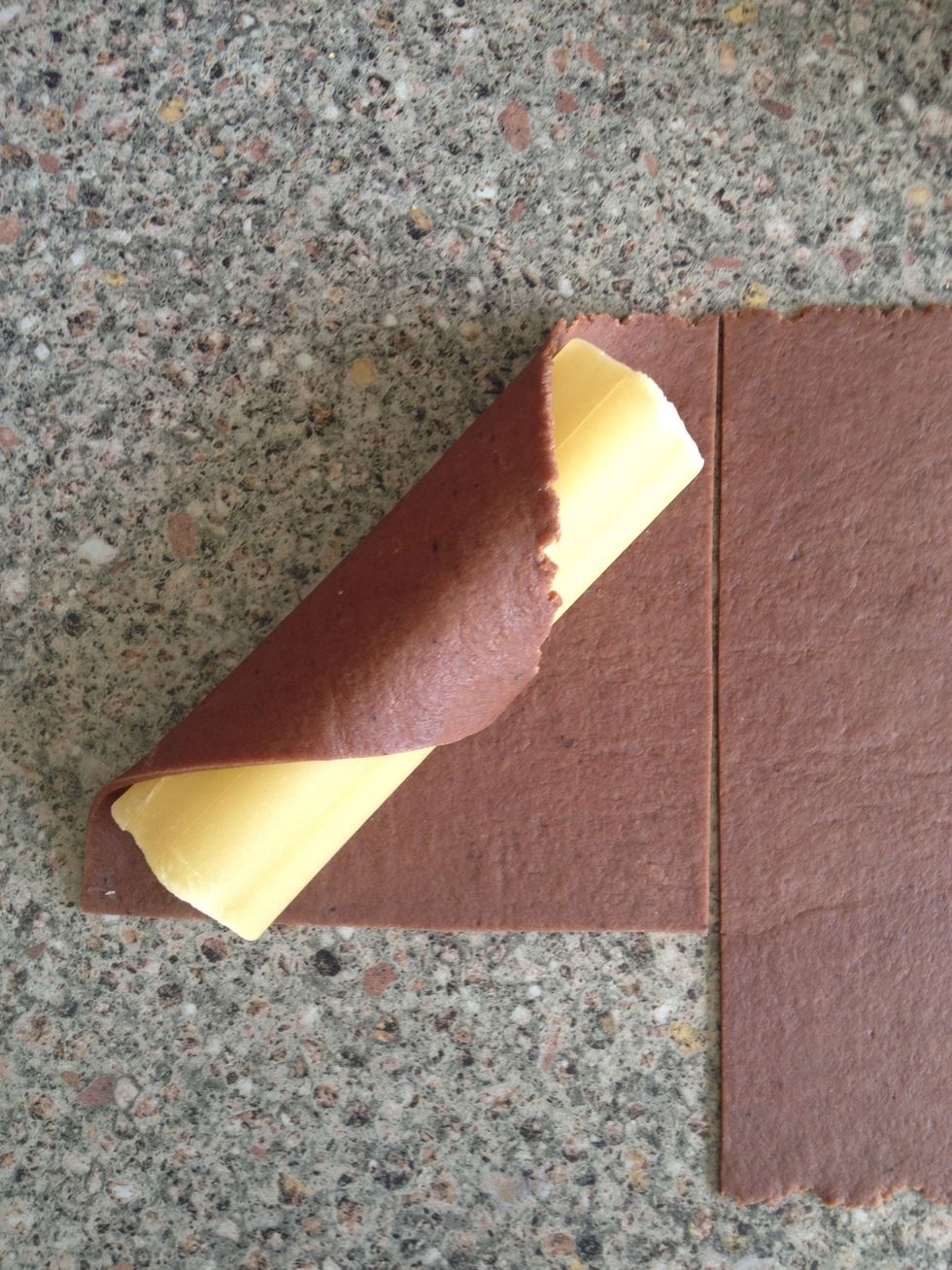 Roll like this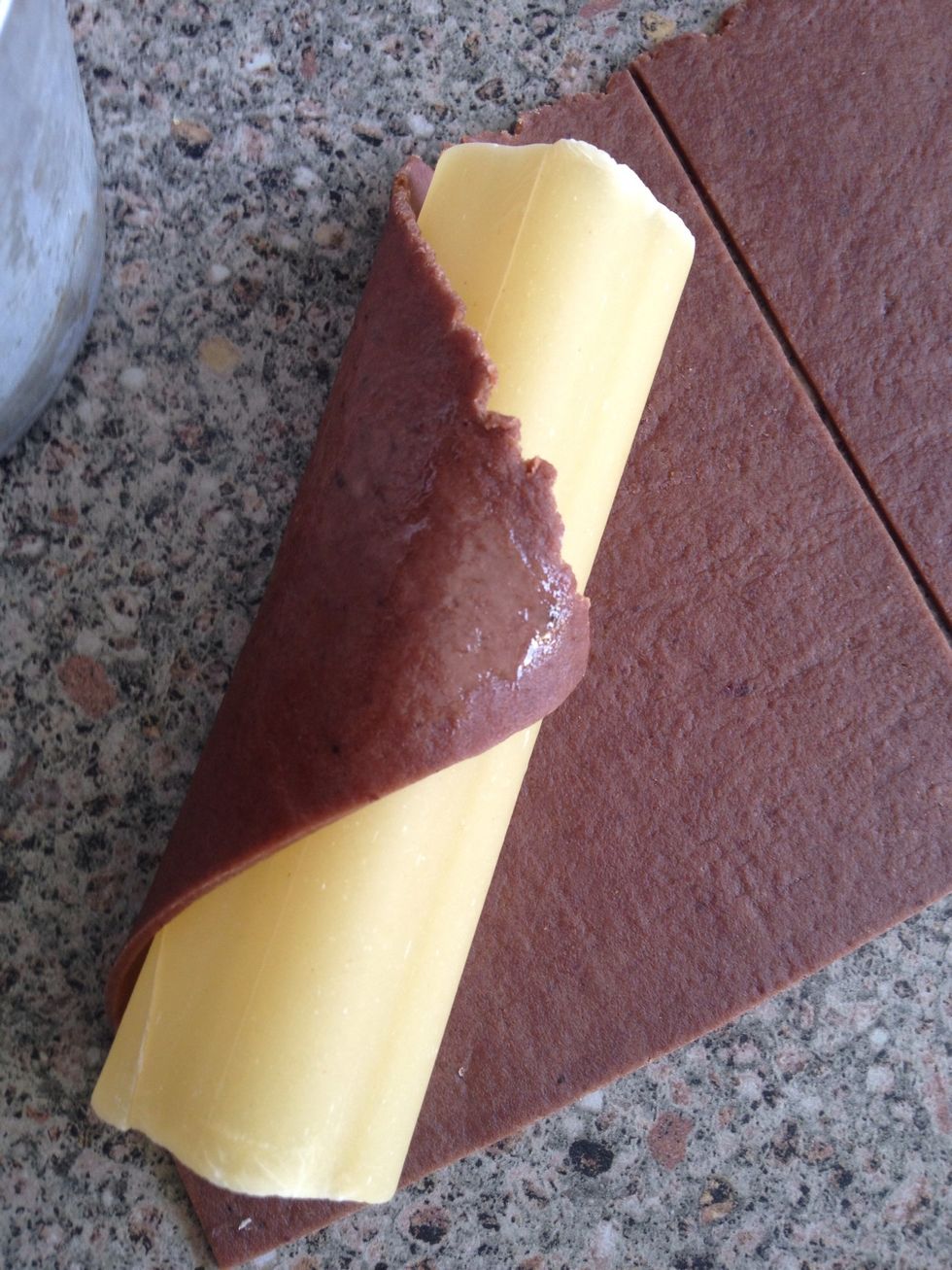 Dab with egg white, don't get any on the dried pasta or you will never get it off as it will cook to it!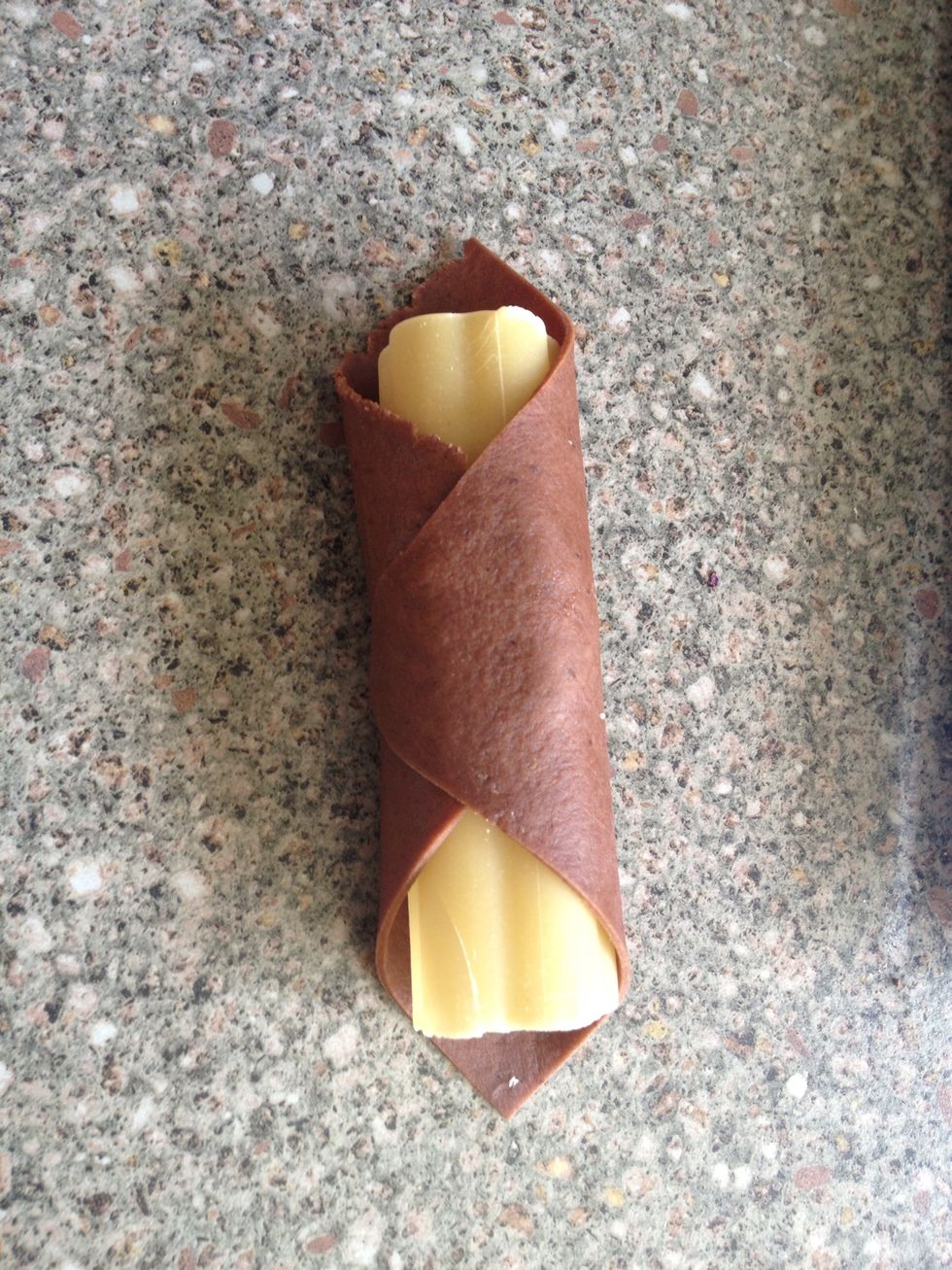 Make more like this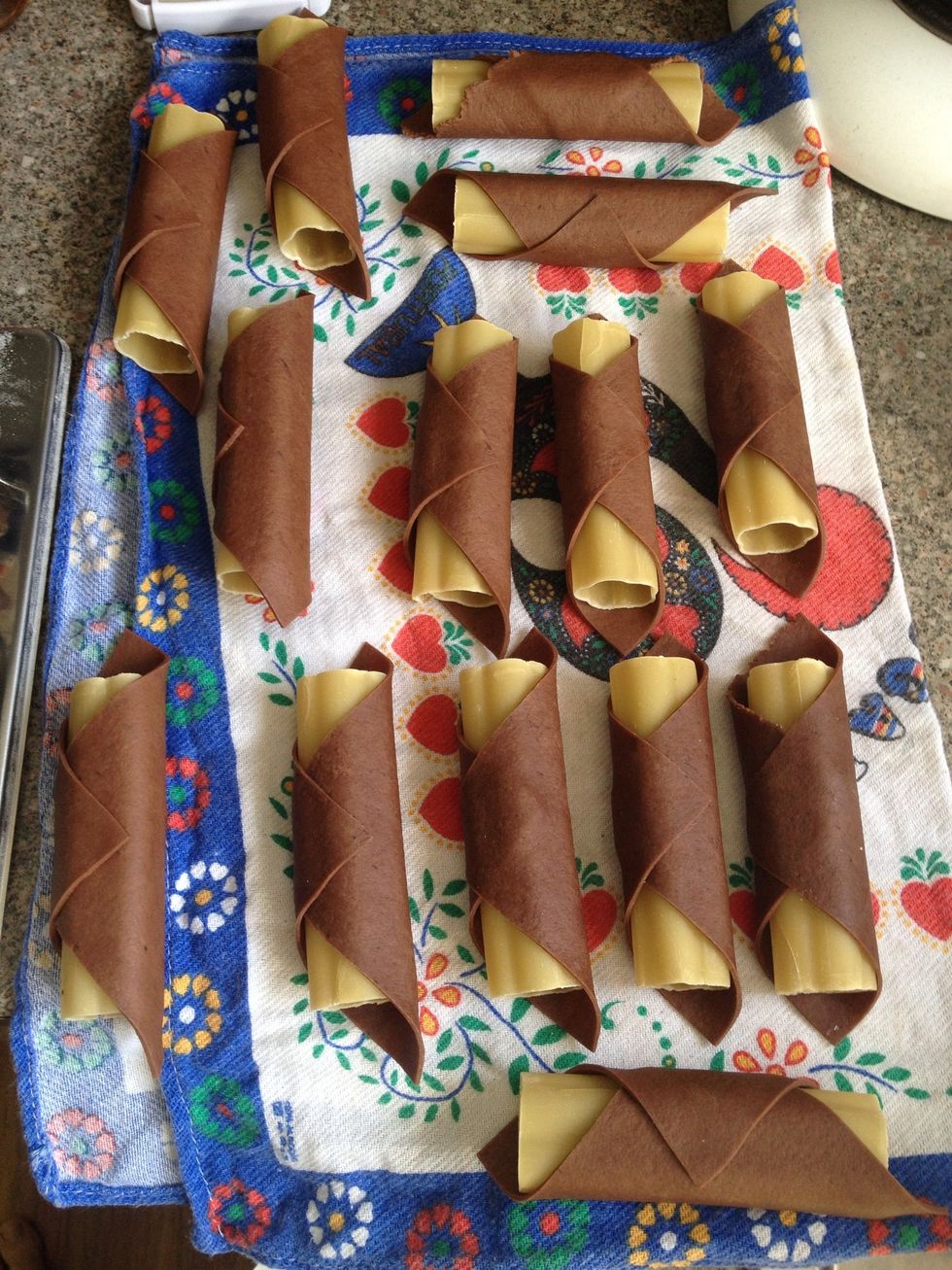 Ta da!
Get kitchen paper ready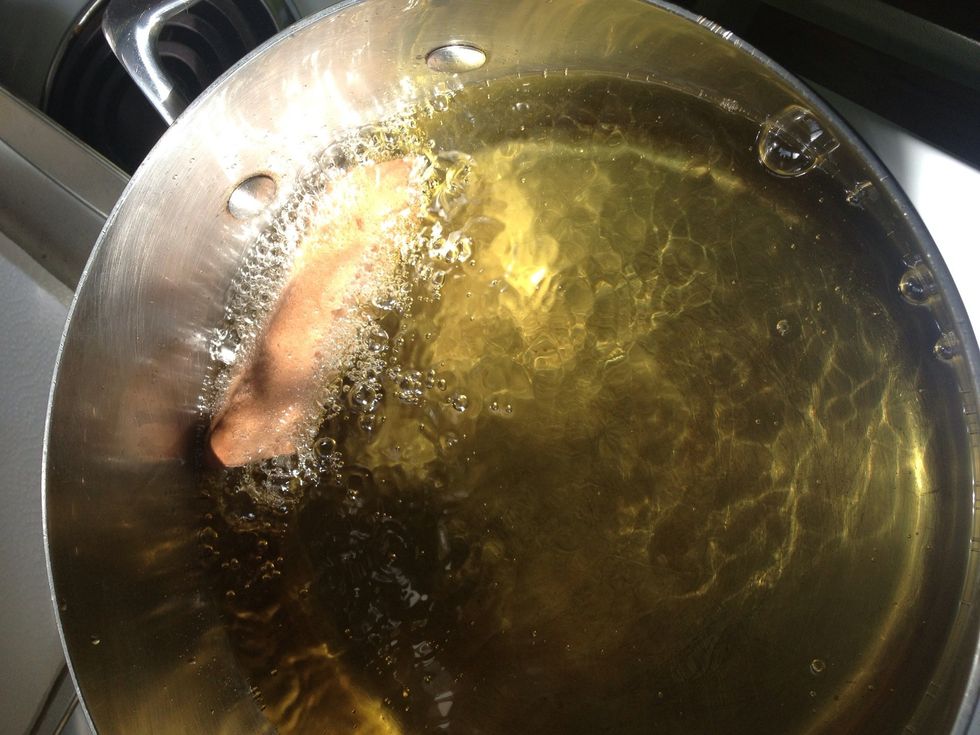 Start frying when your oil is hot enough, turn every now and then to cook all over will only take 3-4 minutes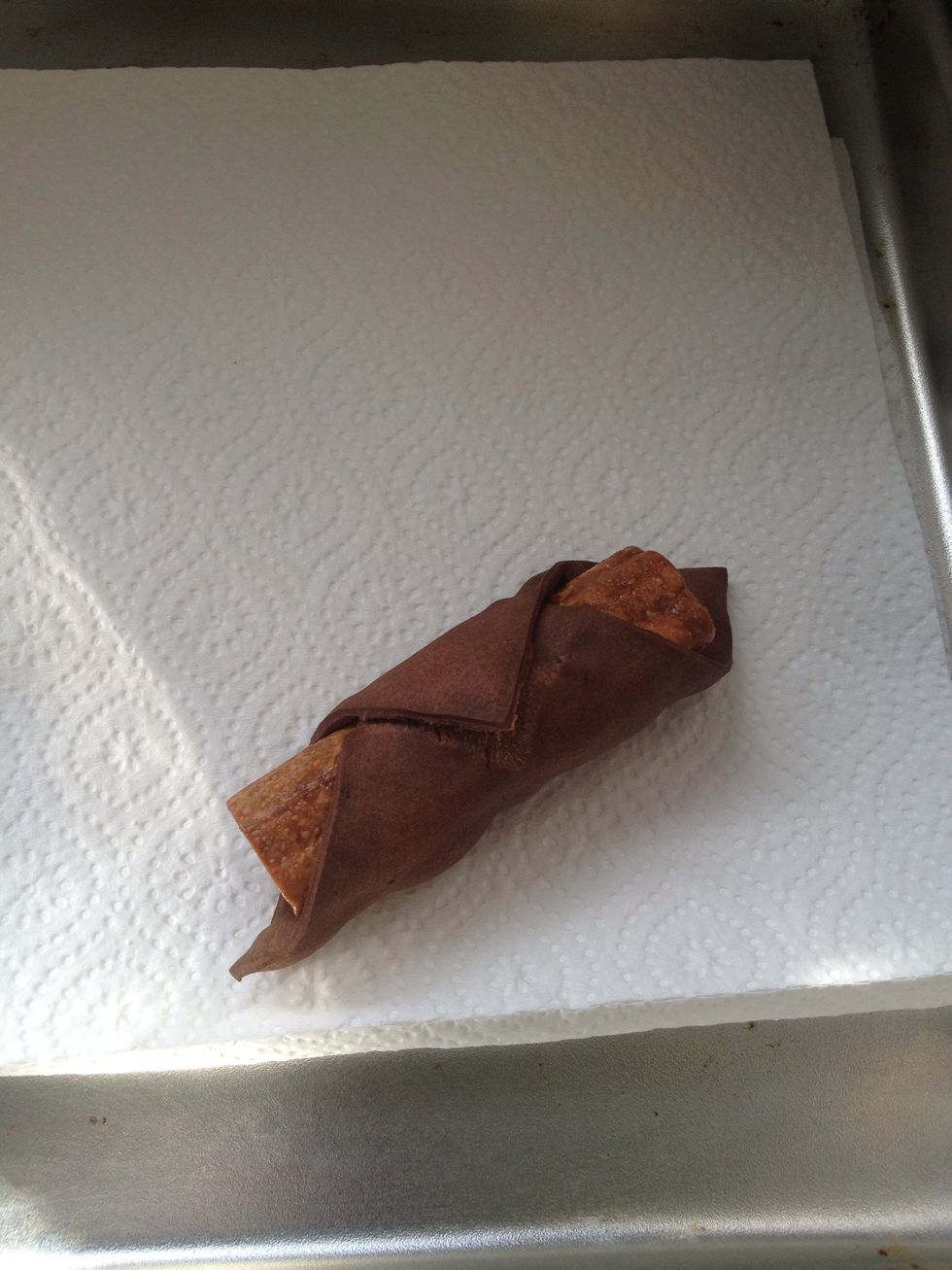 Wow, now do the rest
Like this and cool while you make the filling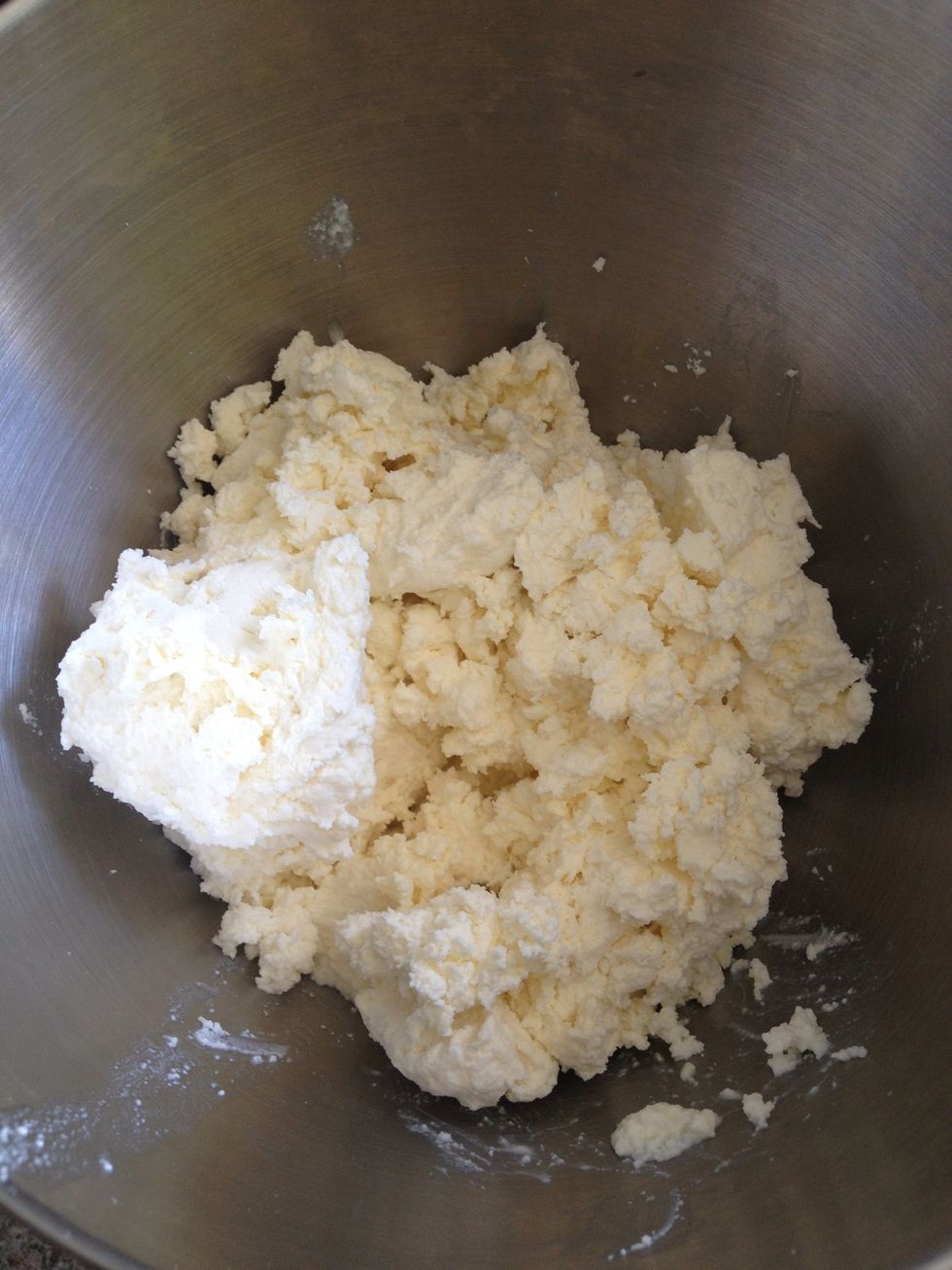 Get ricotta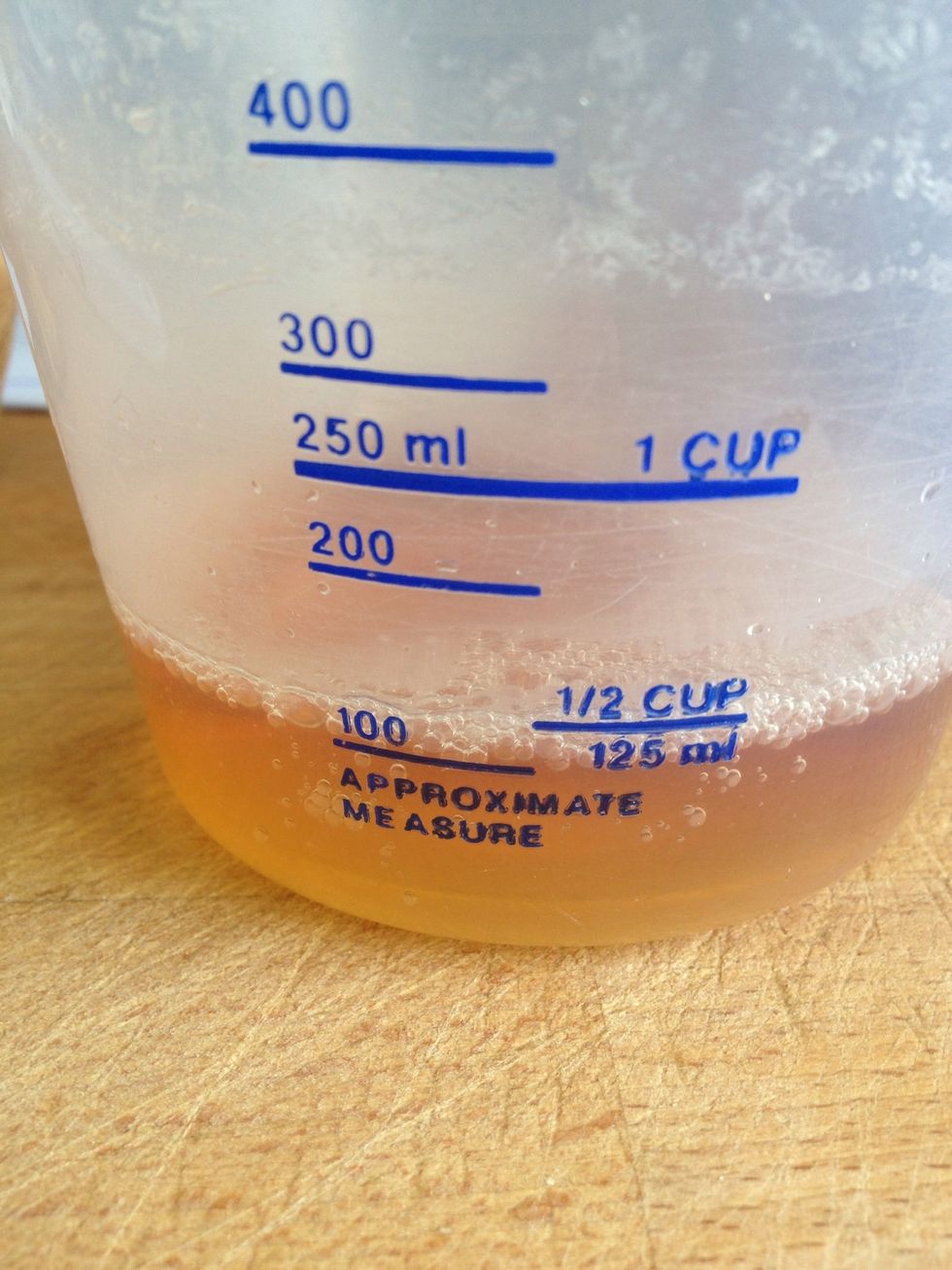 Measure more vin santo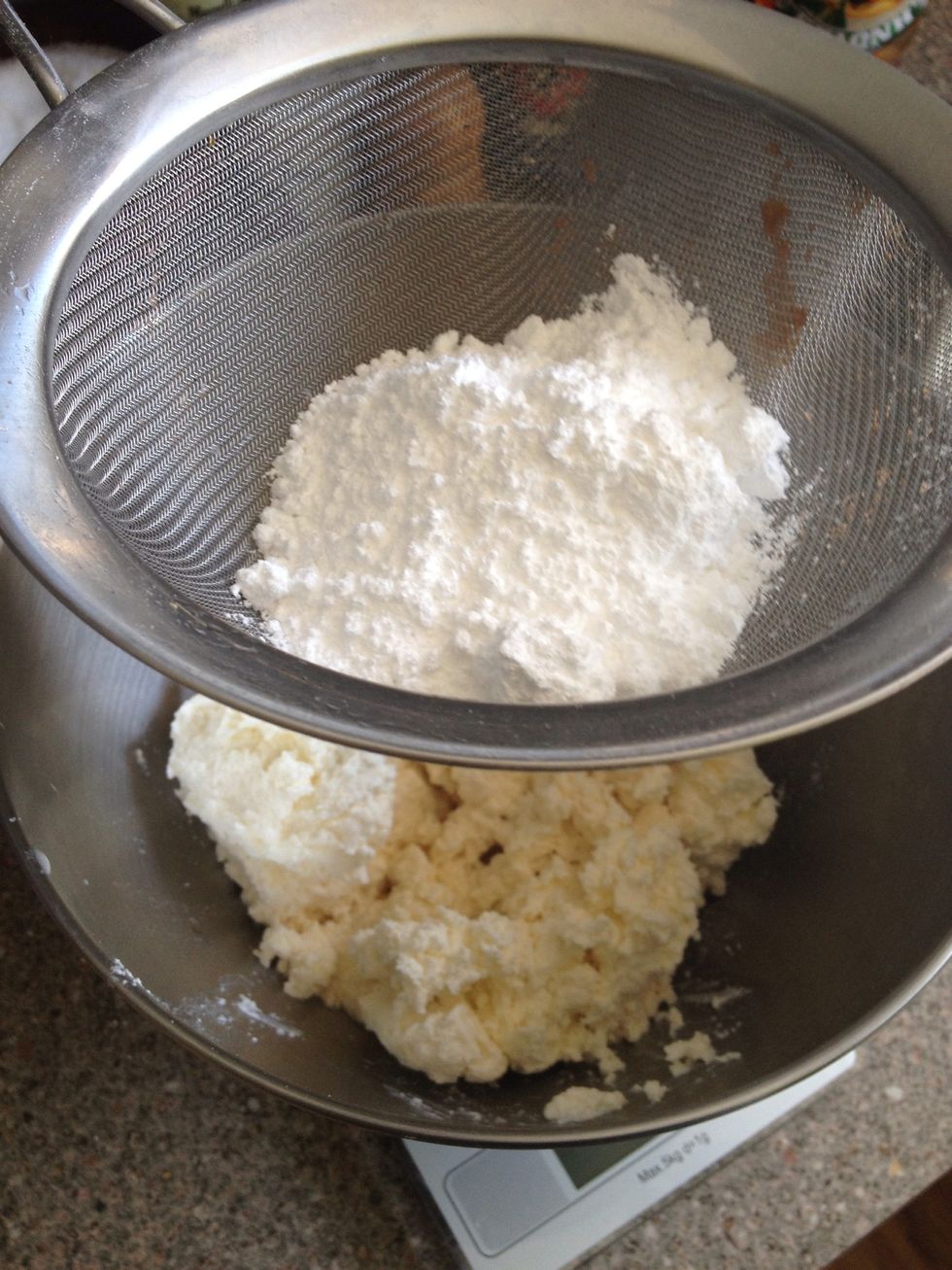 Sift icing sugar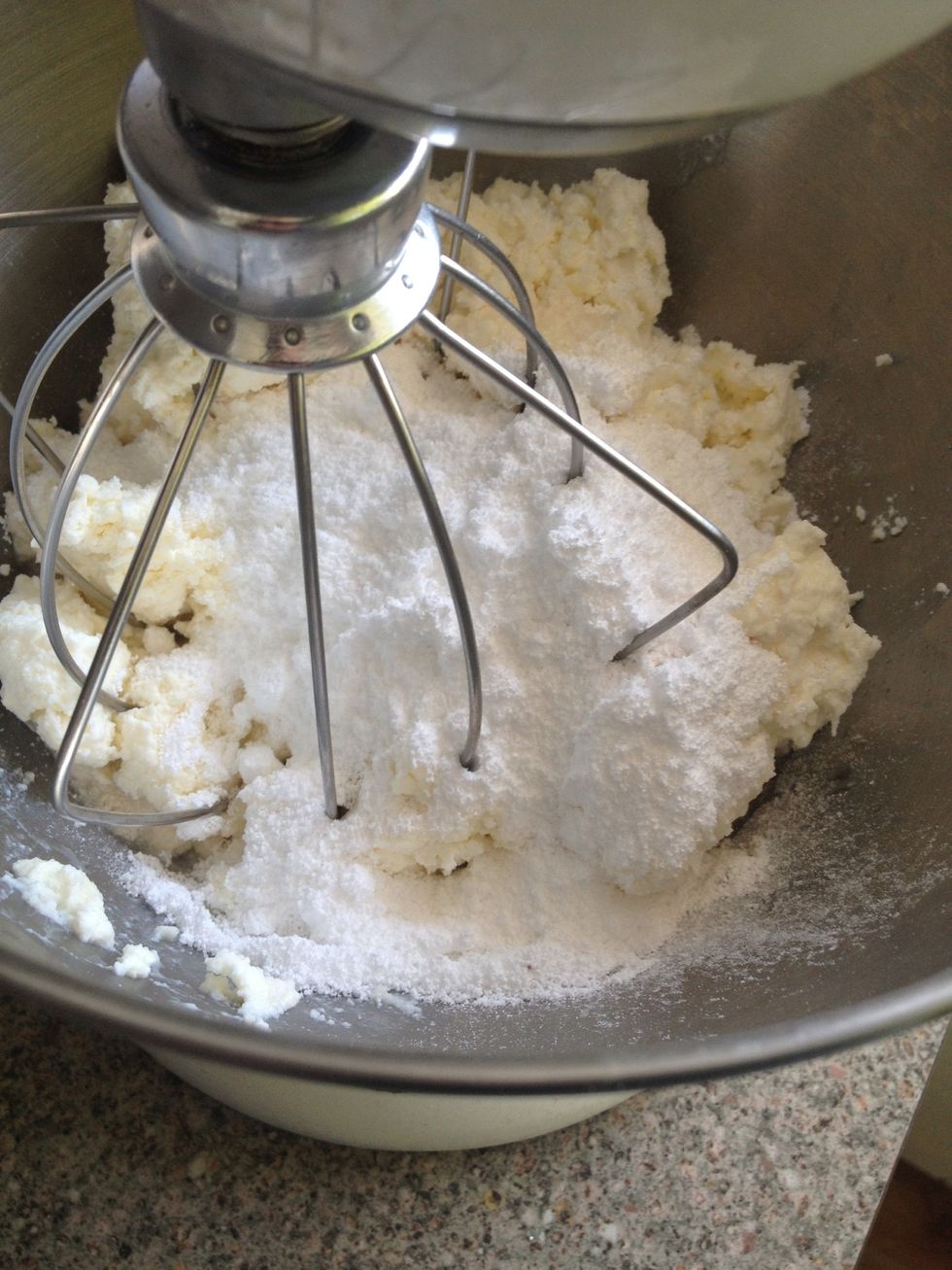 Start whisking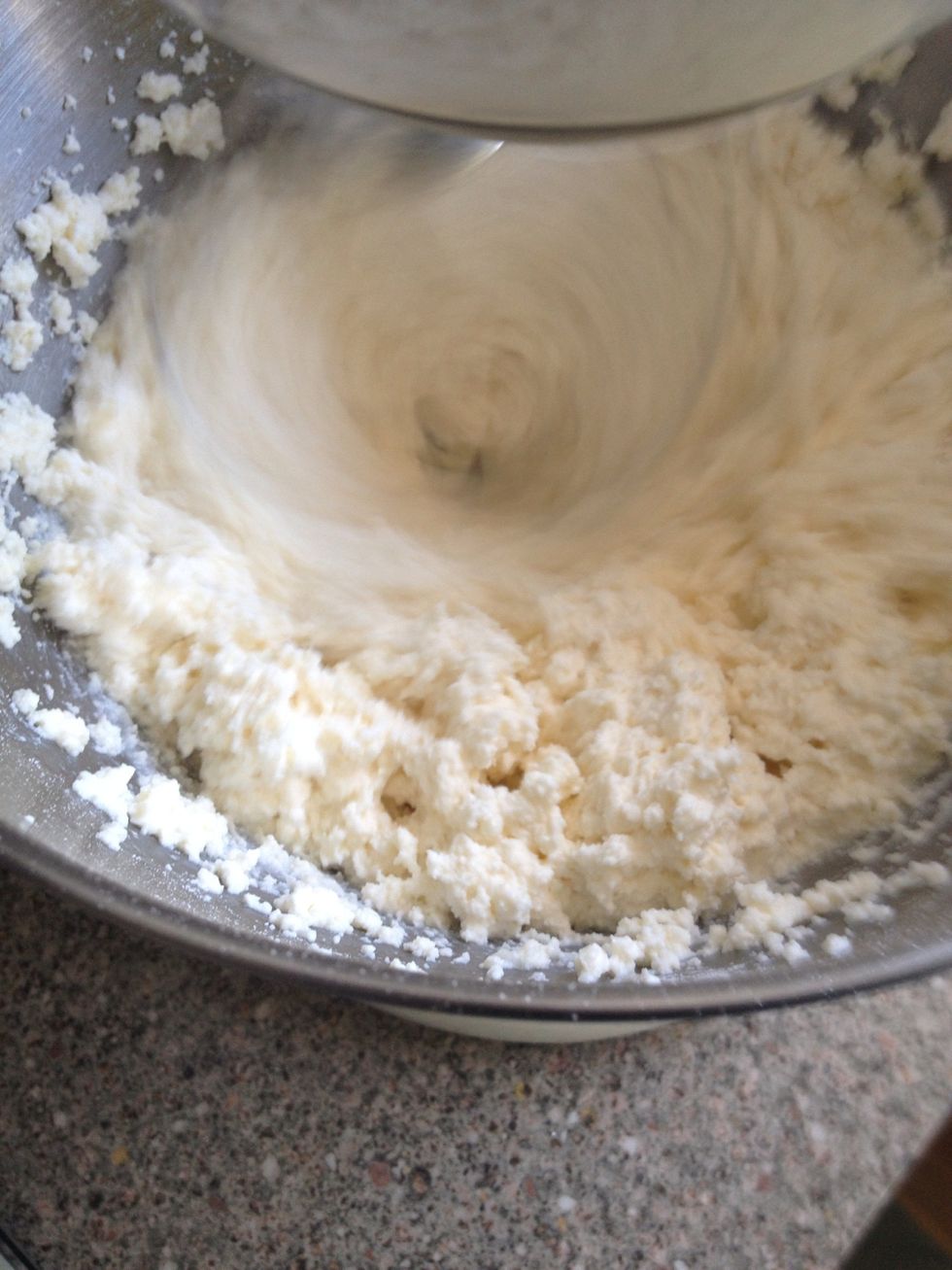 Like this
Get a piping bag ready with a star nozzle
Get your candied/confit orange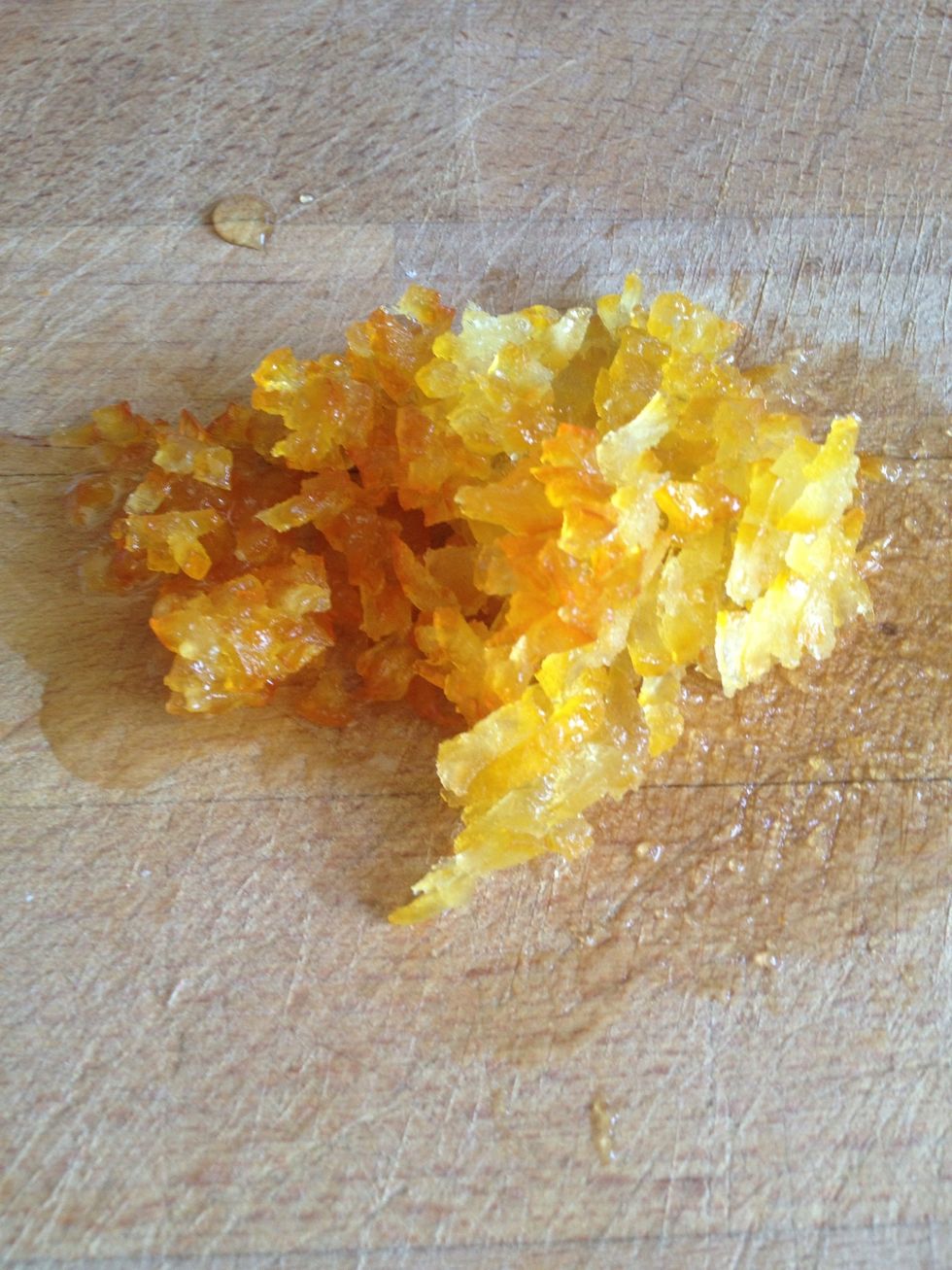 Dice it quite fine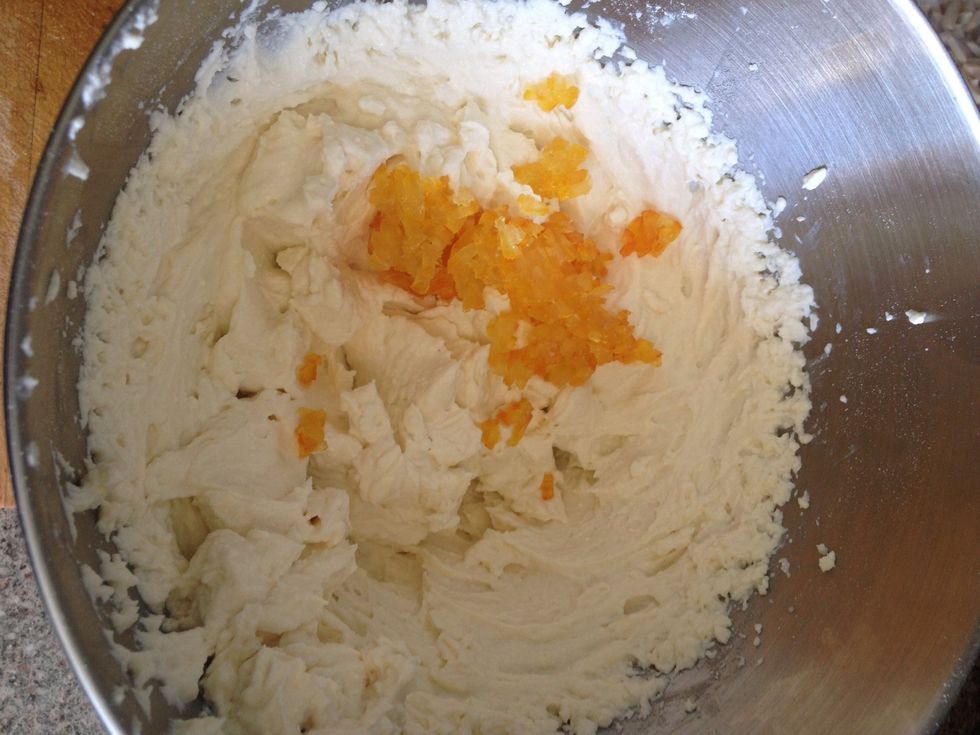 Add to mix
Fold in
Next get your almonds and pulse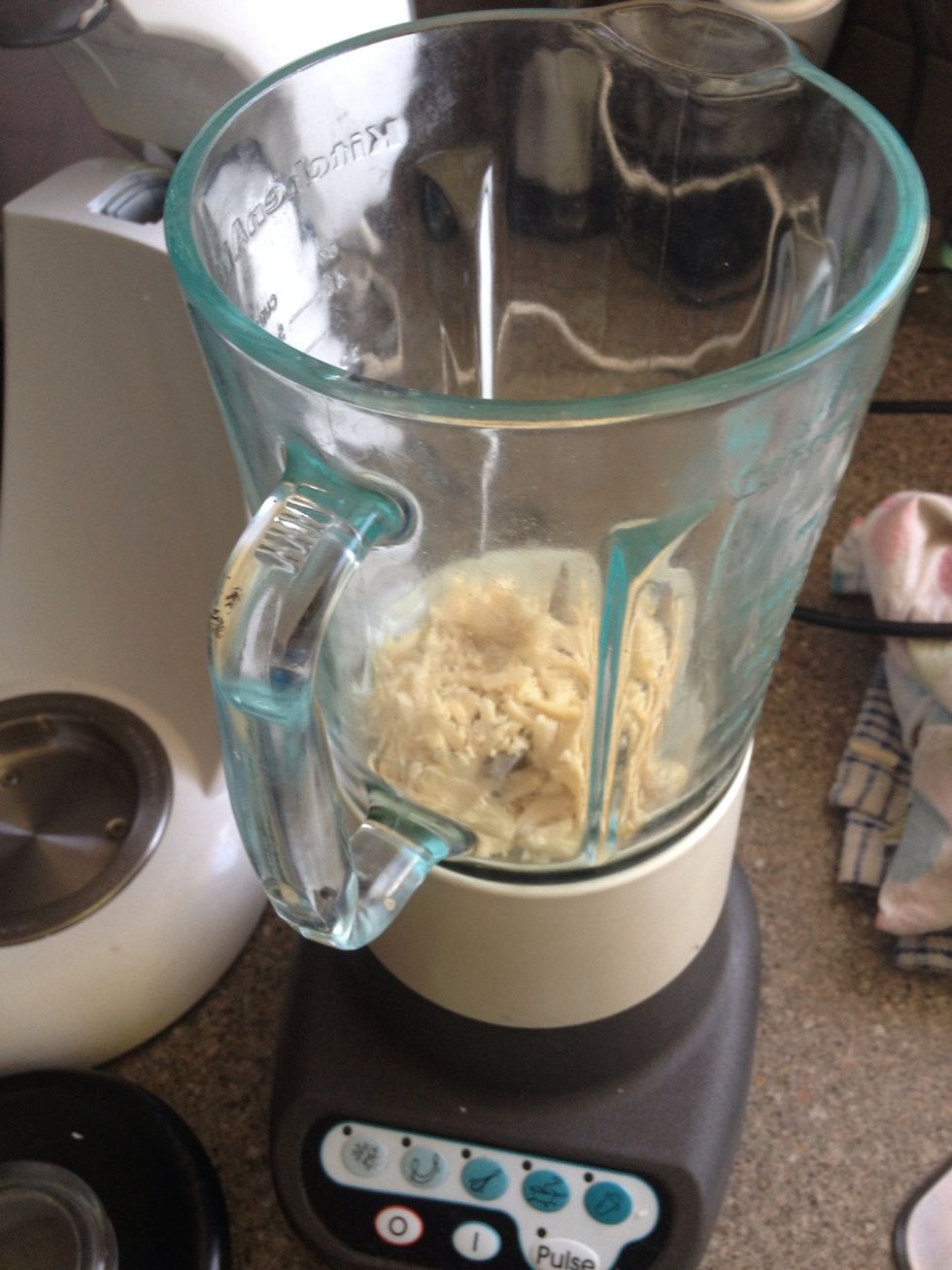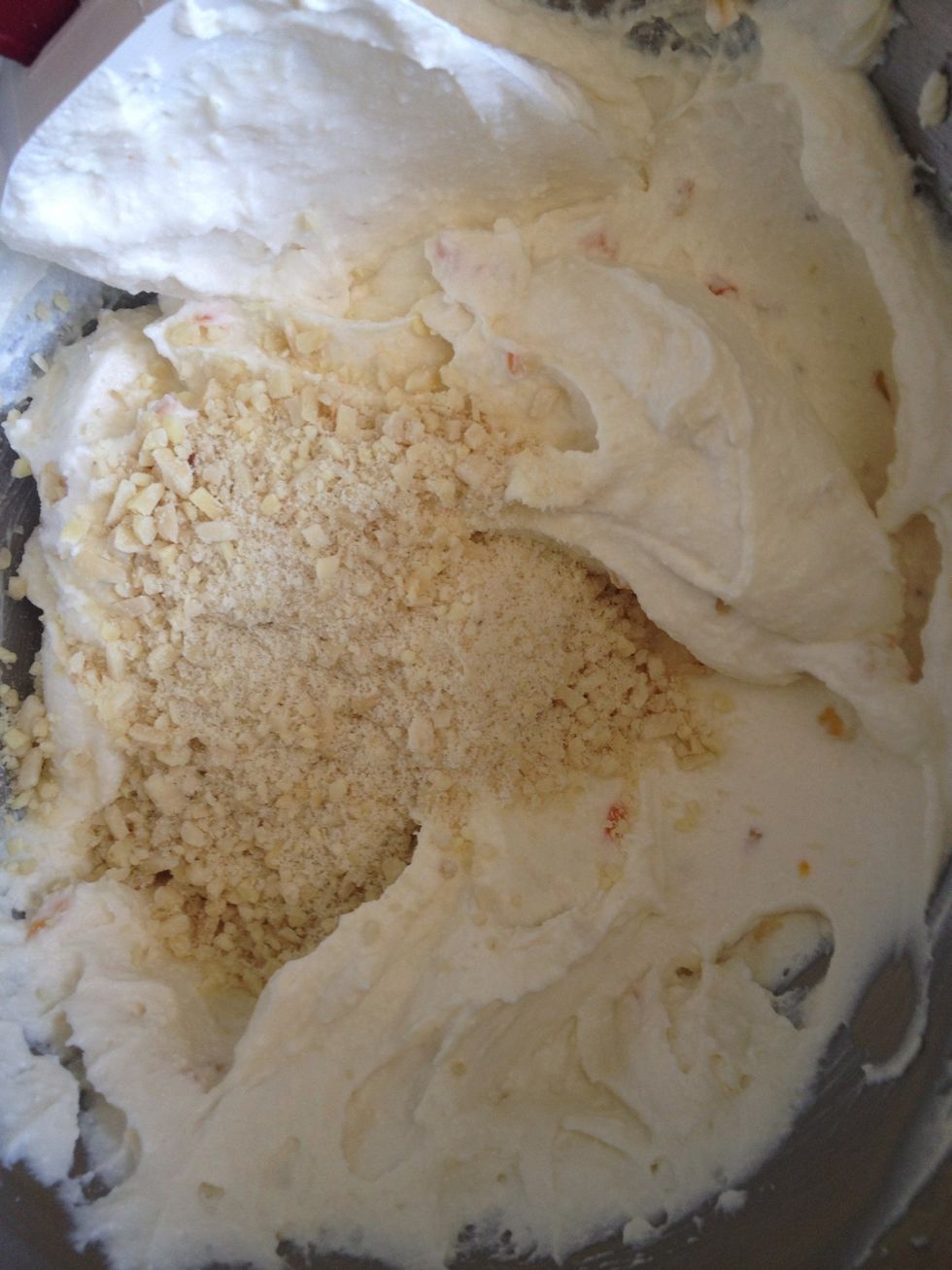 Then add don't go too fine leave a bit of texture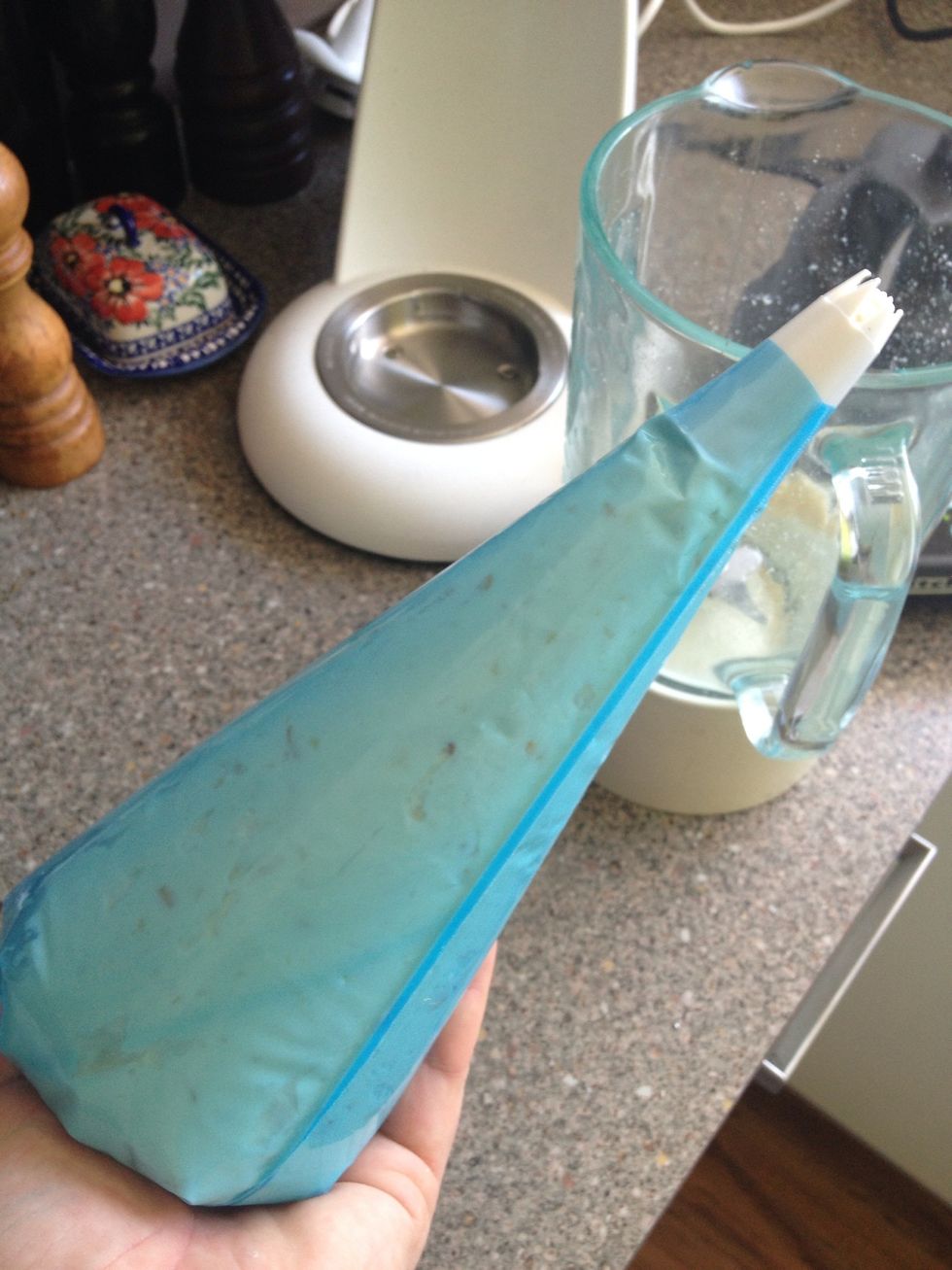 Fill your piping bag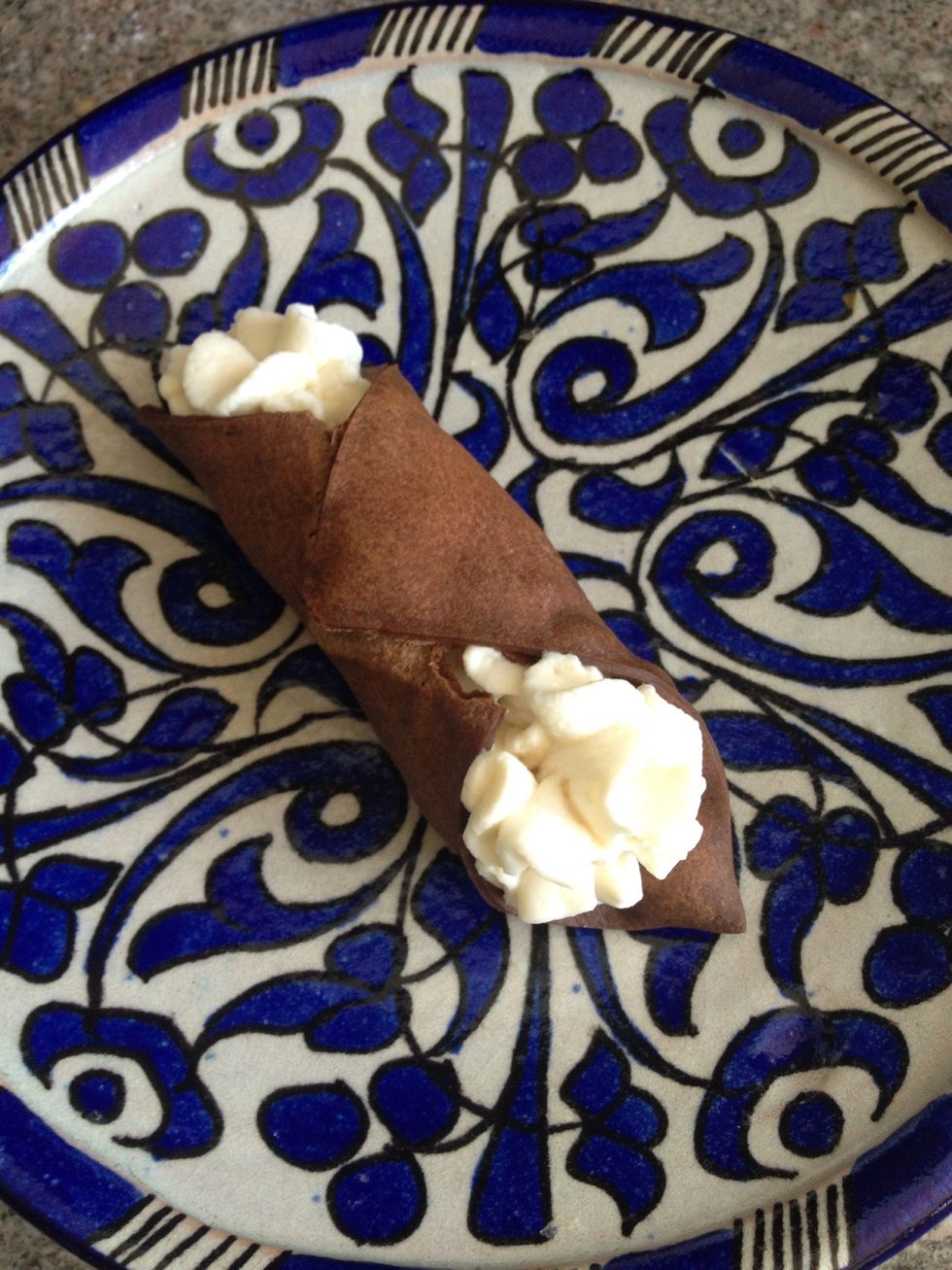 Fill cannoli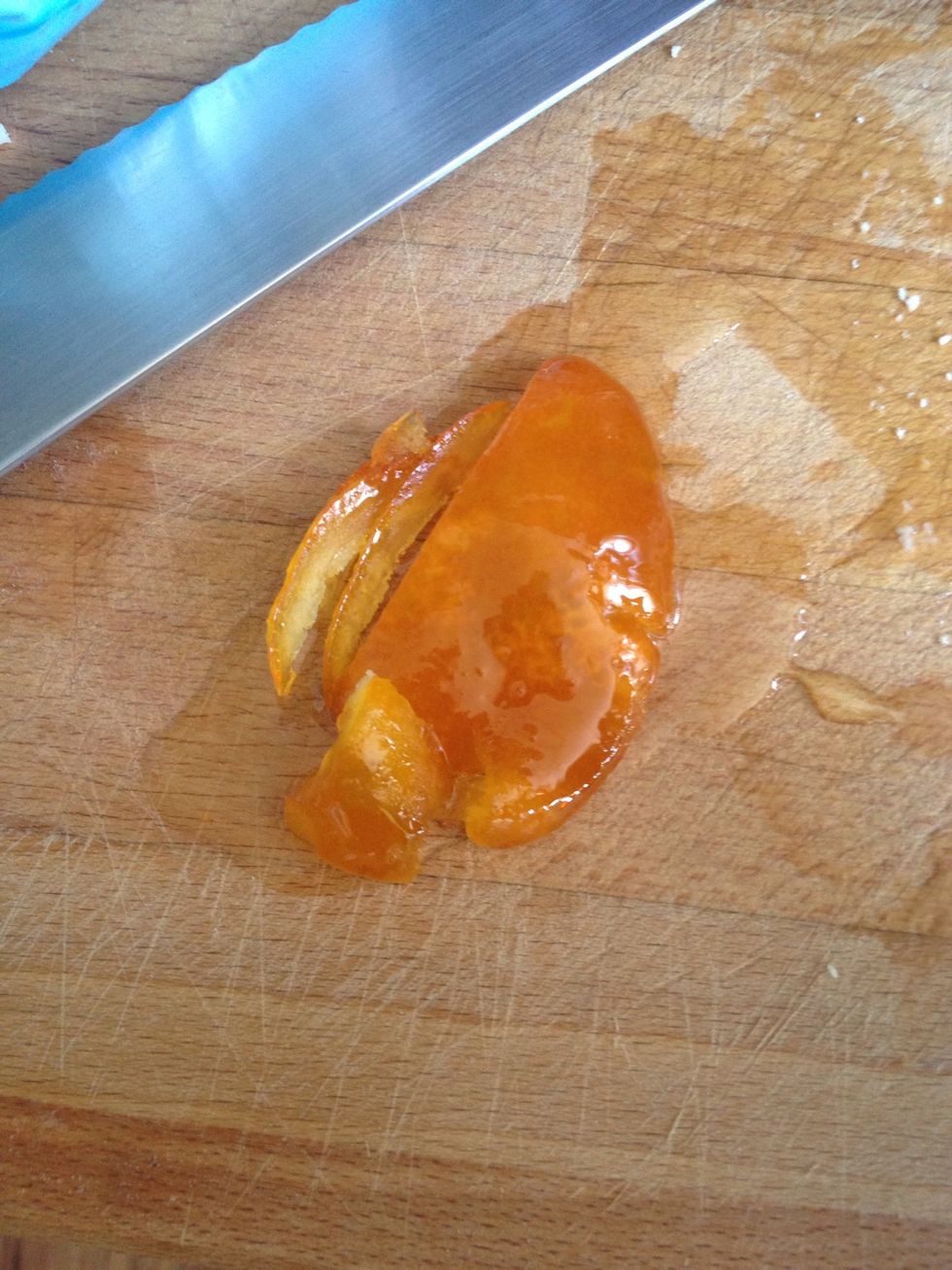 Slice a little bit of confit orange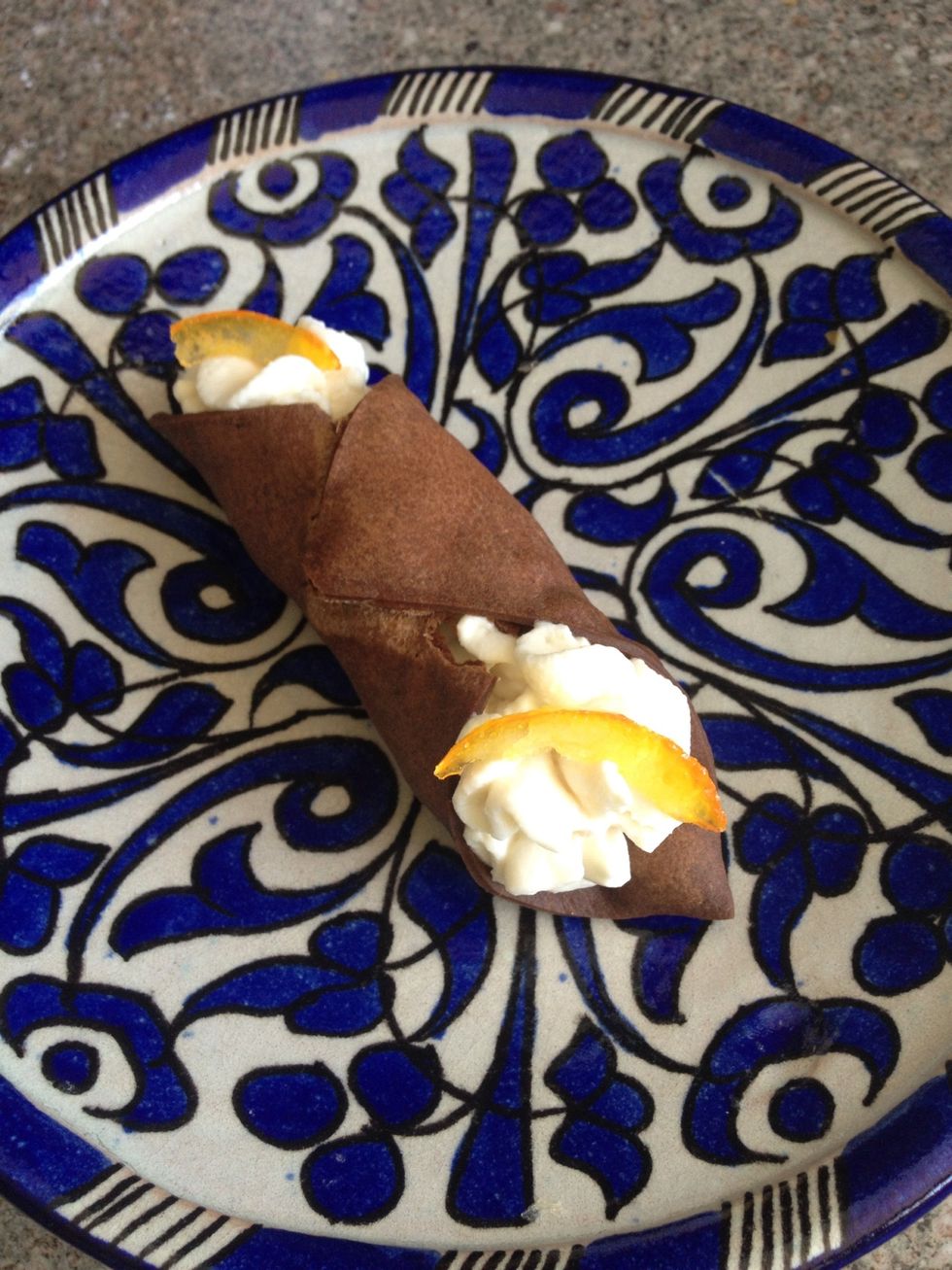 Decorate cannoli
Dust with icing sugar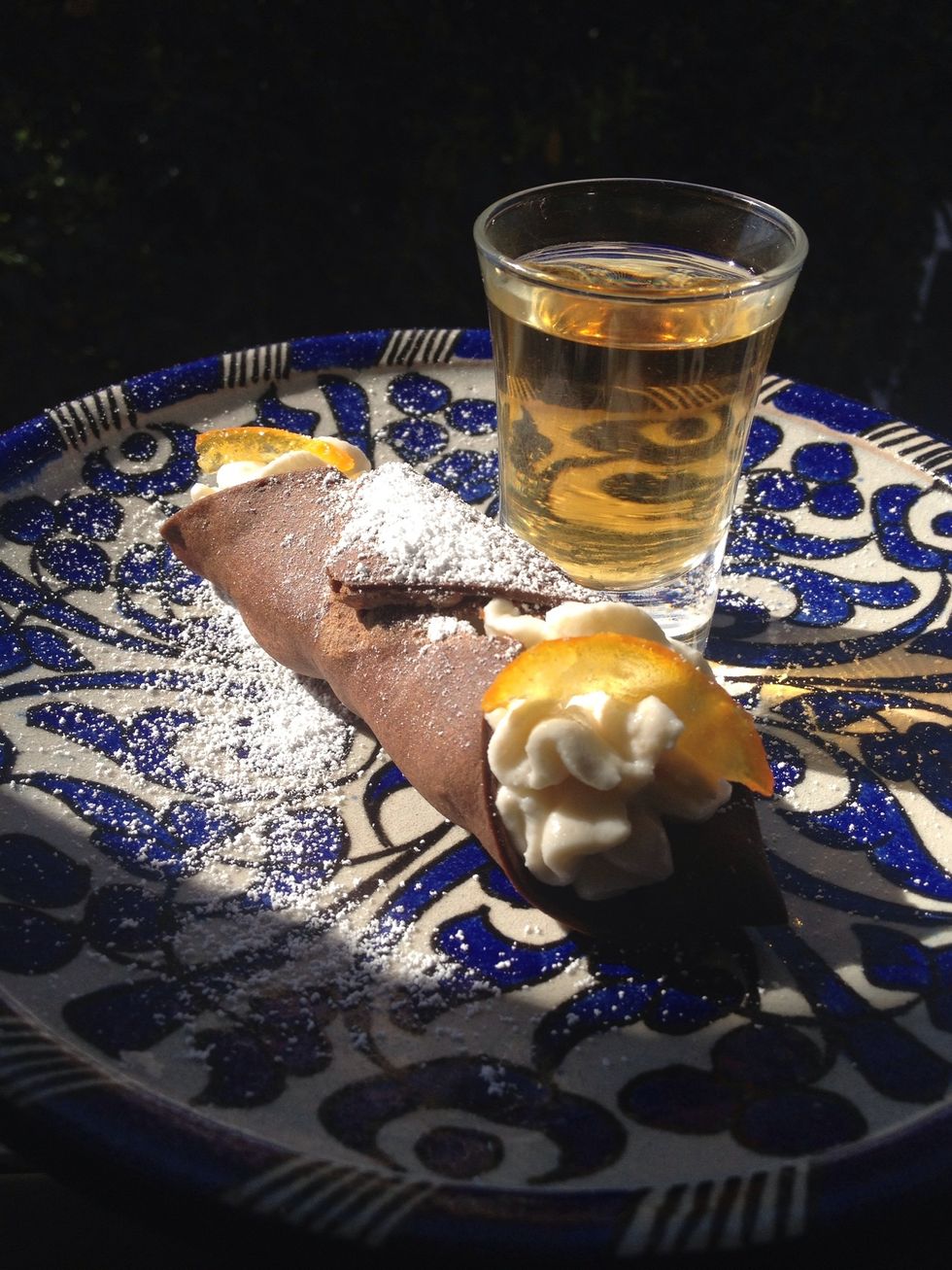 Eat with a glass of Vin Santo to sip! Enjoy
150.0g Plain flour
30.0g Caster sugar
1/2tsp Cocoa powder
1/2tsp Ground cinnamon
20.0g Butter, melted
1.0 Egg
1.0 Shot of vin santo
Cannelloni tubes
1.0 Egg white
Veg oil
Icing sugar
700.0g Firm ricotta
50.0ml Vin santo
40.0g Icing sugar
20.0g Slivered almonds
15.0g Confit orange
Jon Bussell
Jon is a Professional chef of 20 years, still loves the sizzle of the pan and teaching others. Happy Cooking?