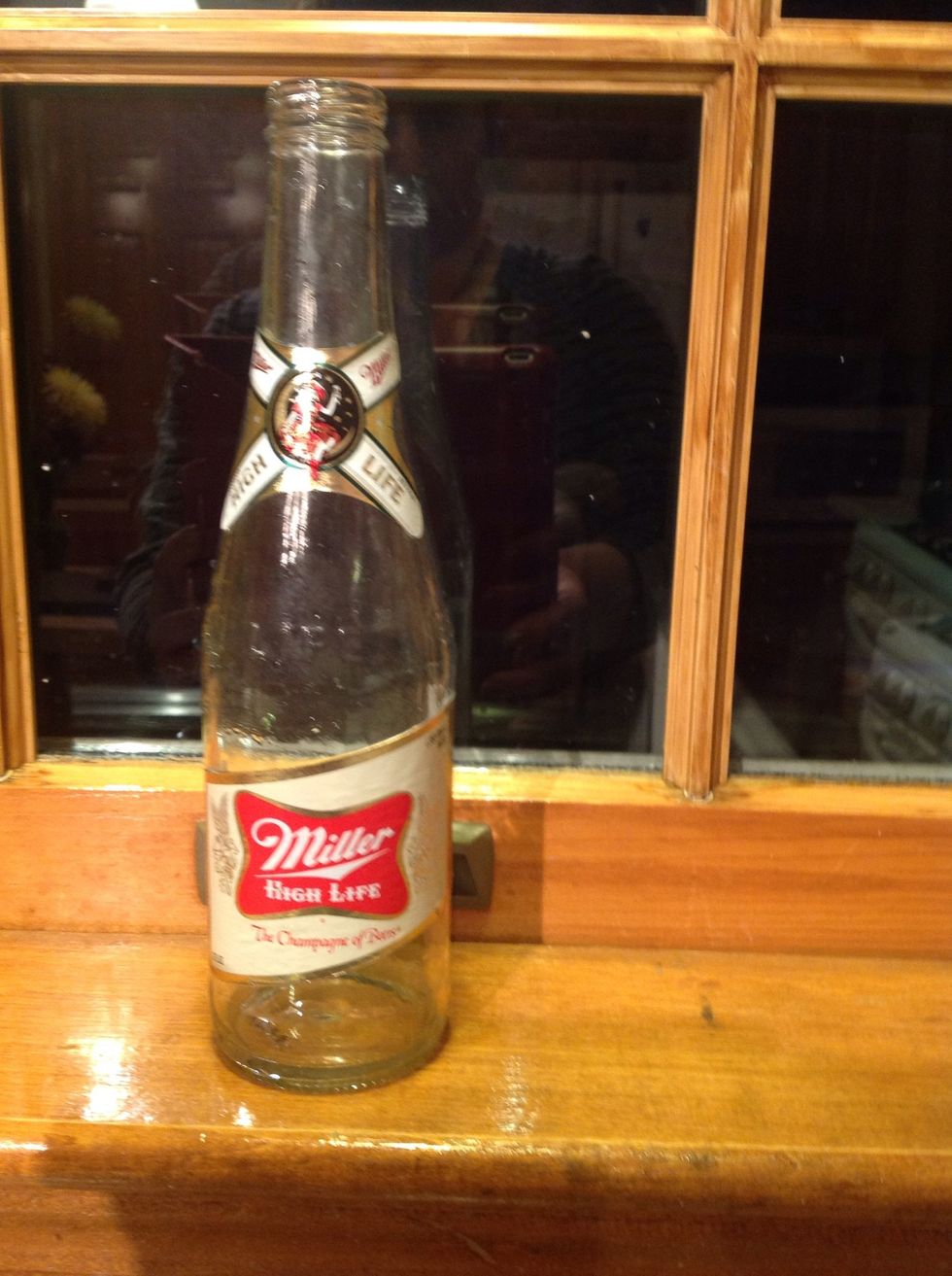 Buy clear glass bottles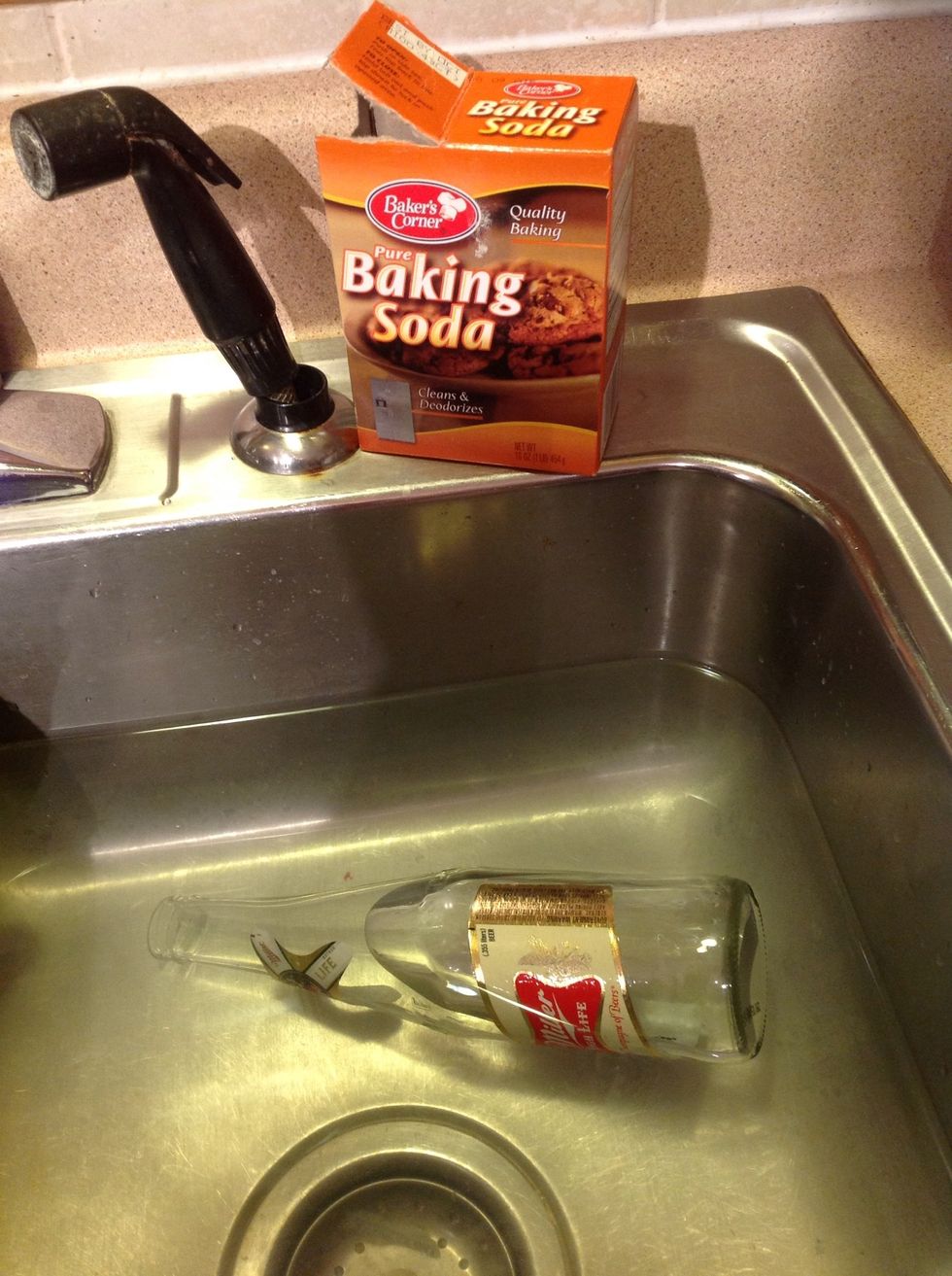 Soak bottles in hot water with 1/8 cup baking soda until labels loosen. About 20 minutes.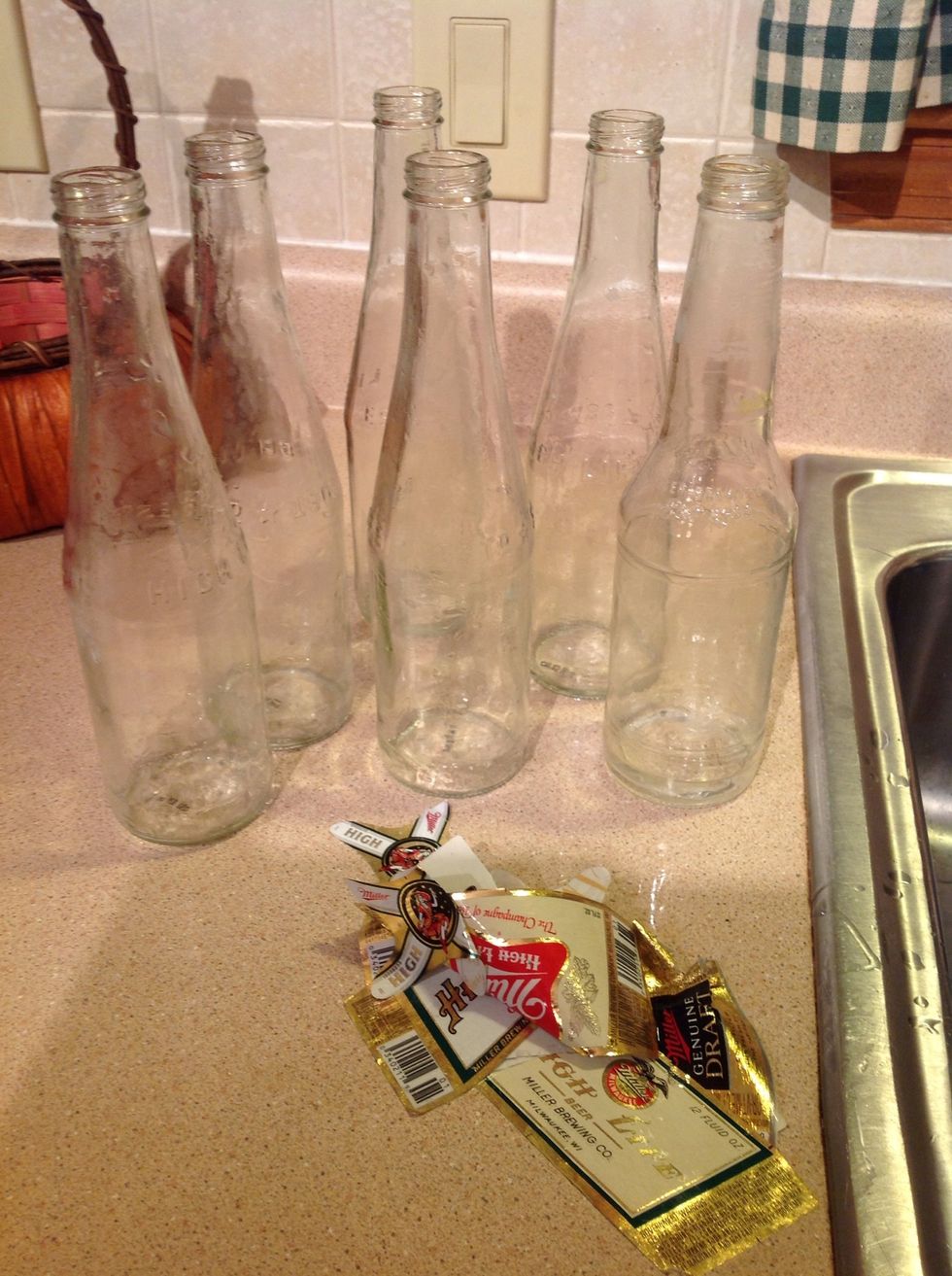 Remove labels followed by a thorough wash and rinse of each bottle .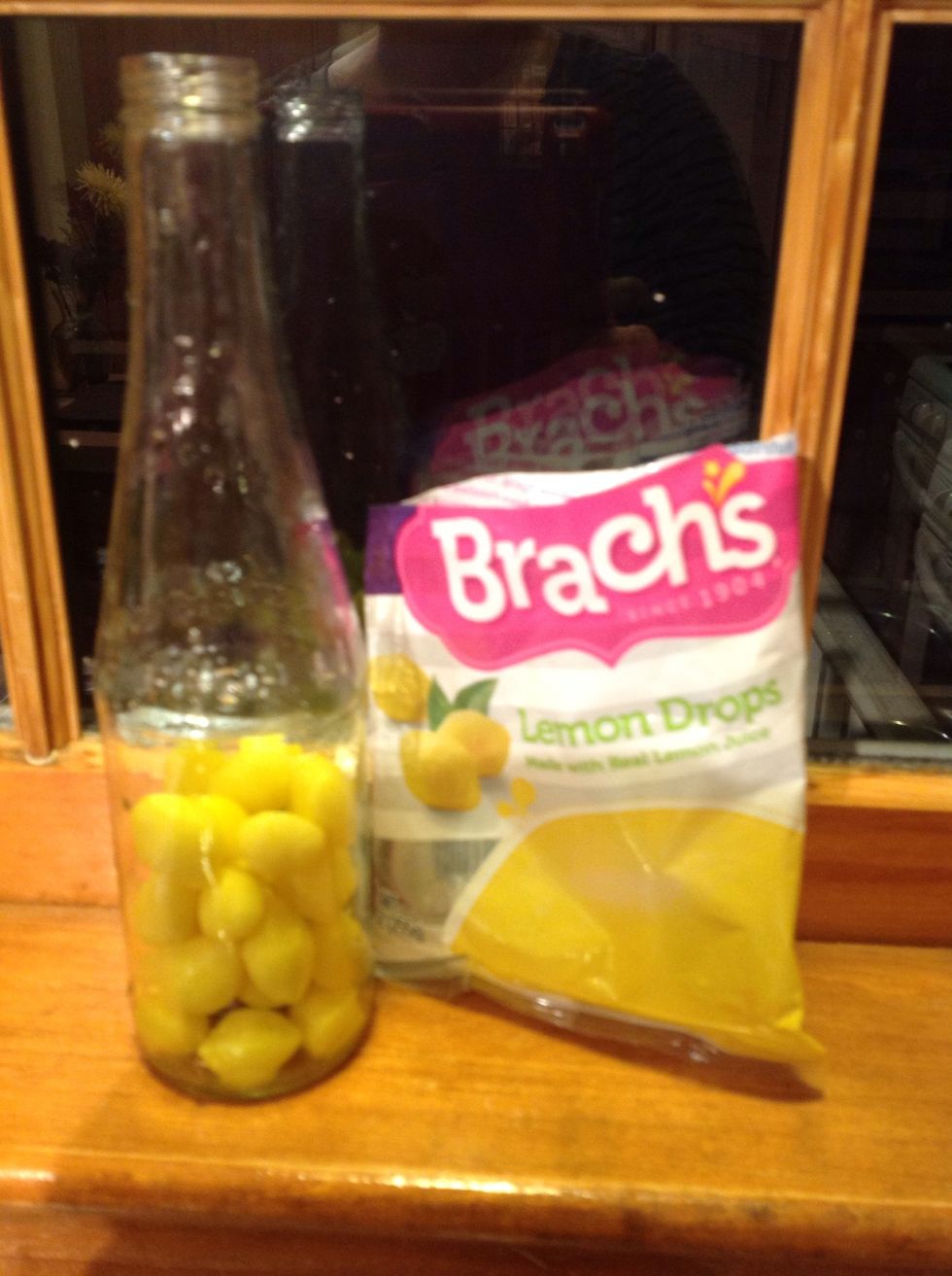 Fill bottle with one cup of your favorite candy. This recipe will make Lemon Drop Vodka.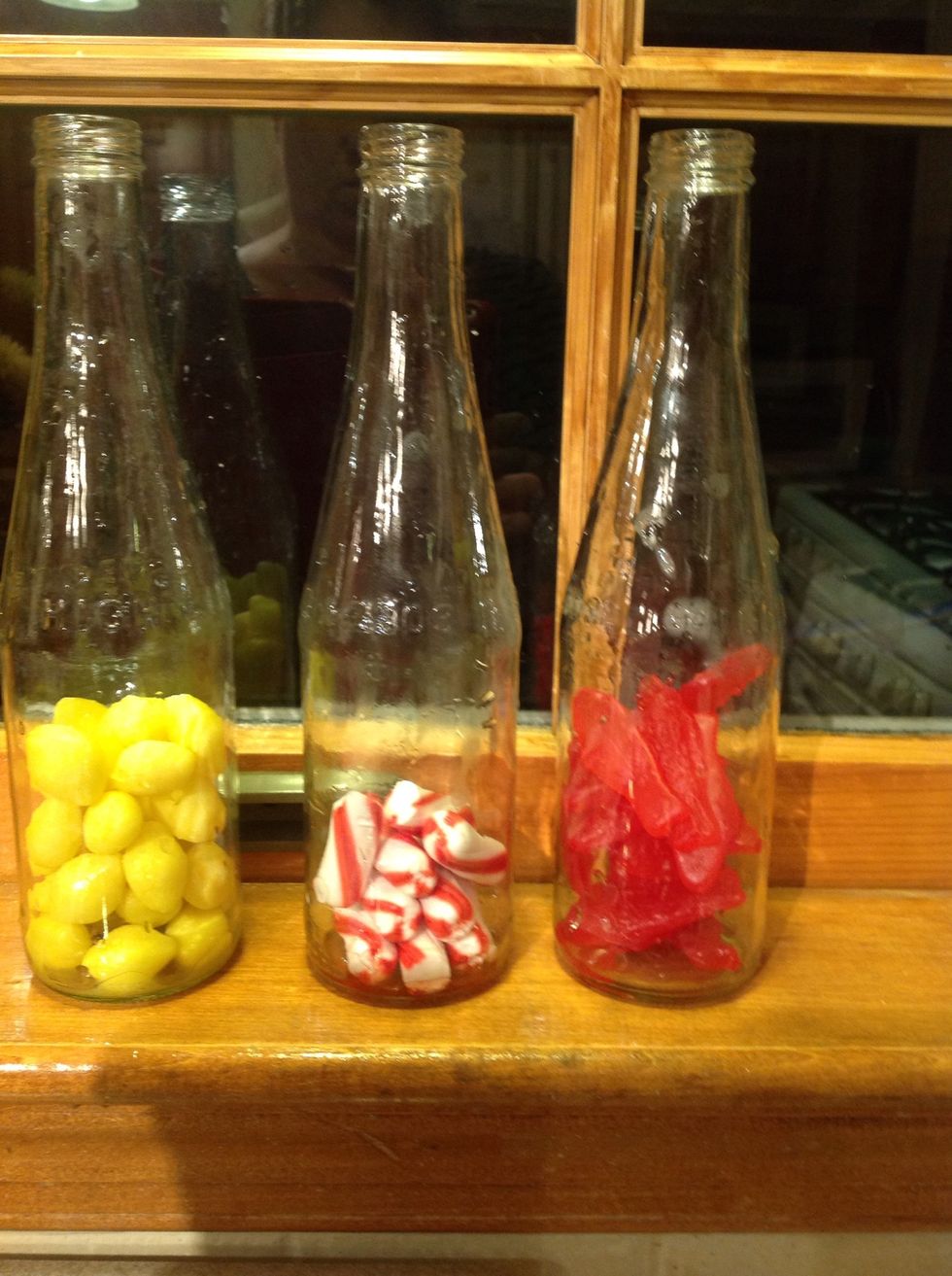 Fill bottles with one cup of your favorite flavors. Lemon Drop, Candy Cane and Swedish Fish.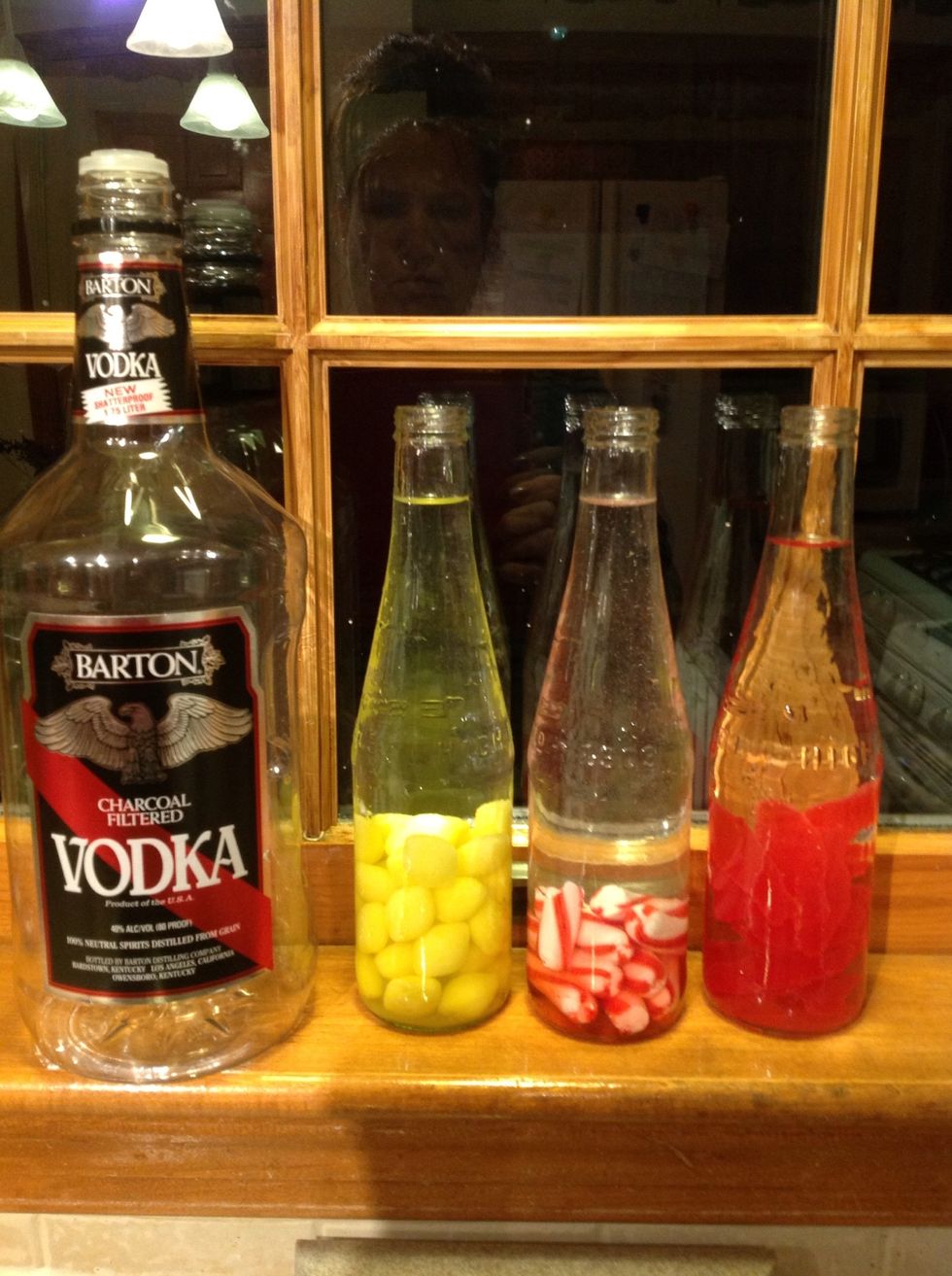 Fill with vodka close to the top, leaving a small space.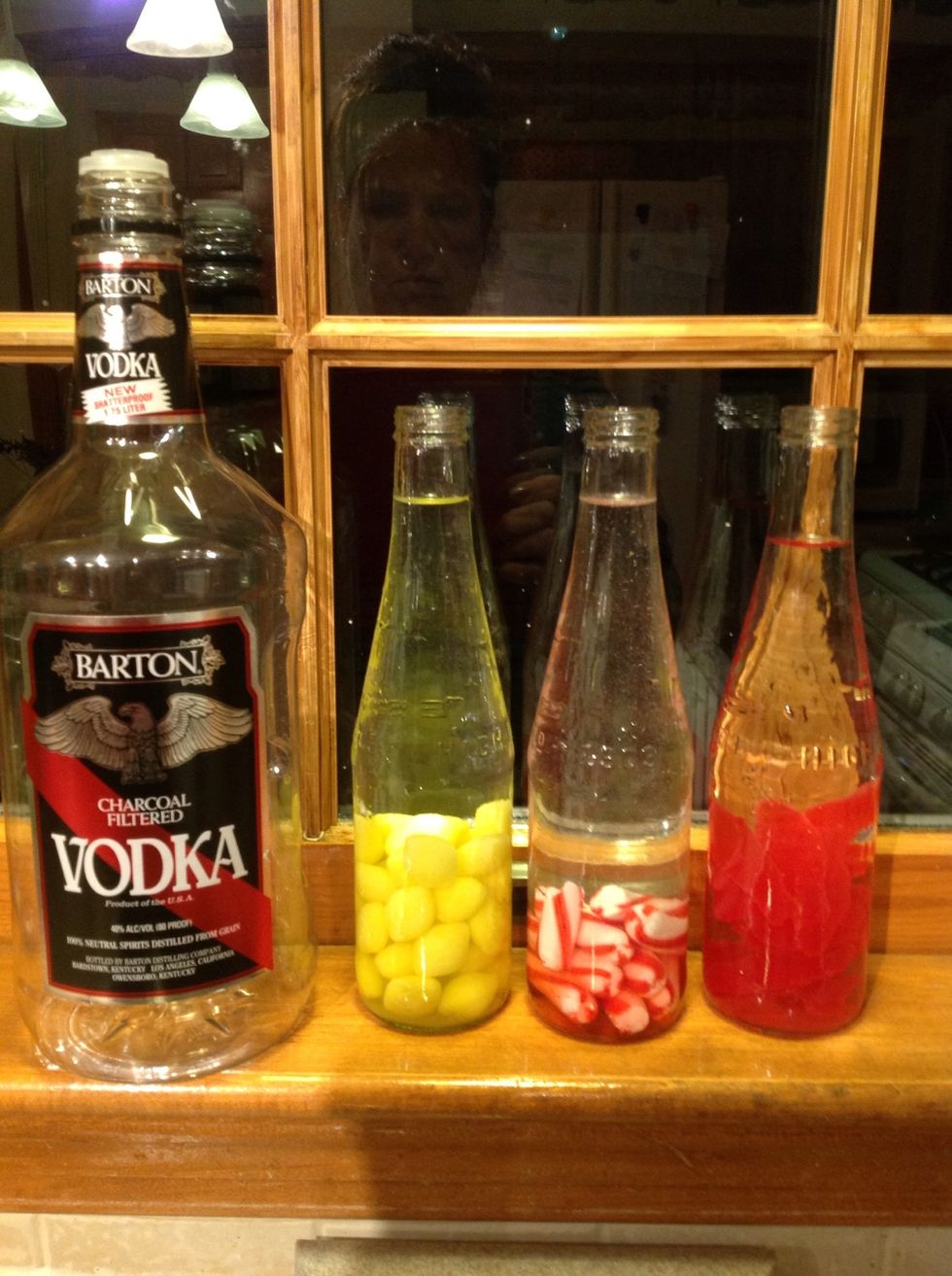 Let sit for at least 48 hours to allow for the candy to melt / dissolve. Shake to stir.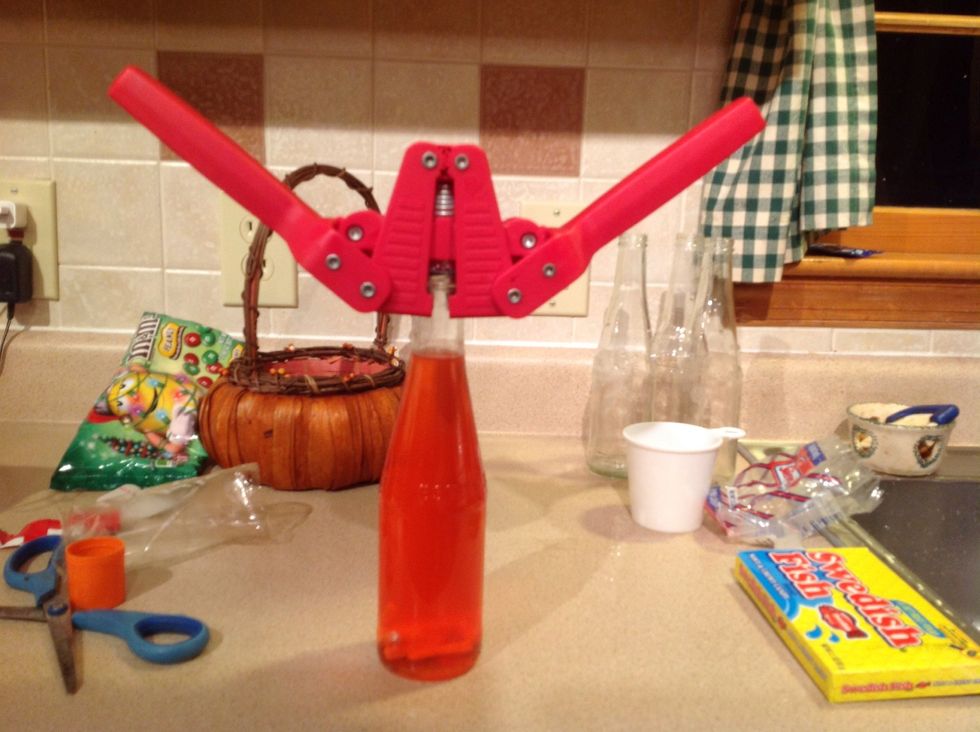 Apply cap to bottle with cap tightener from your husbands beer making kit. If you can't do this...use Mason Jars instead.
Make labels to decorate bottles and caps.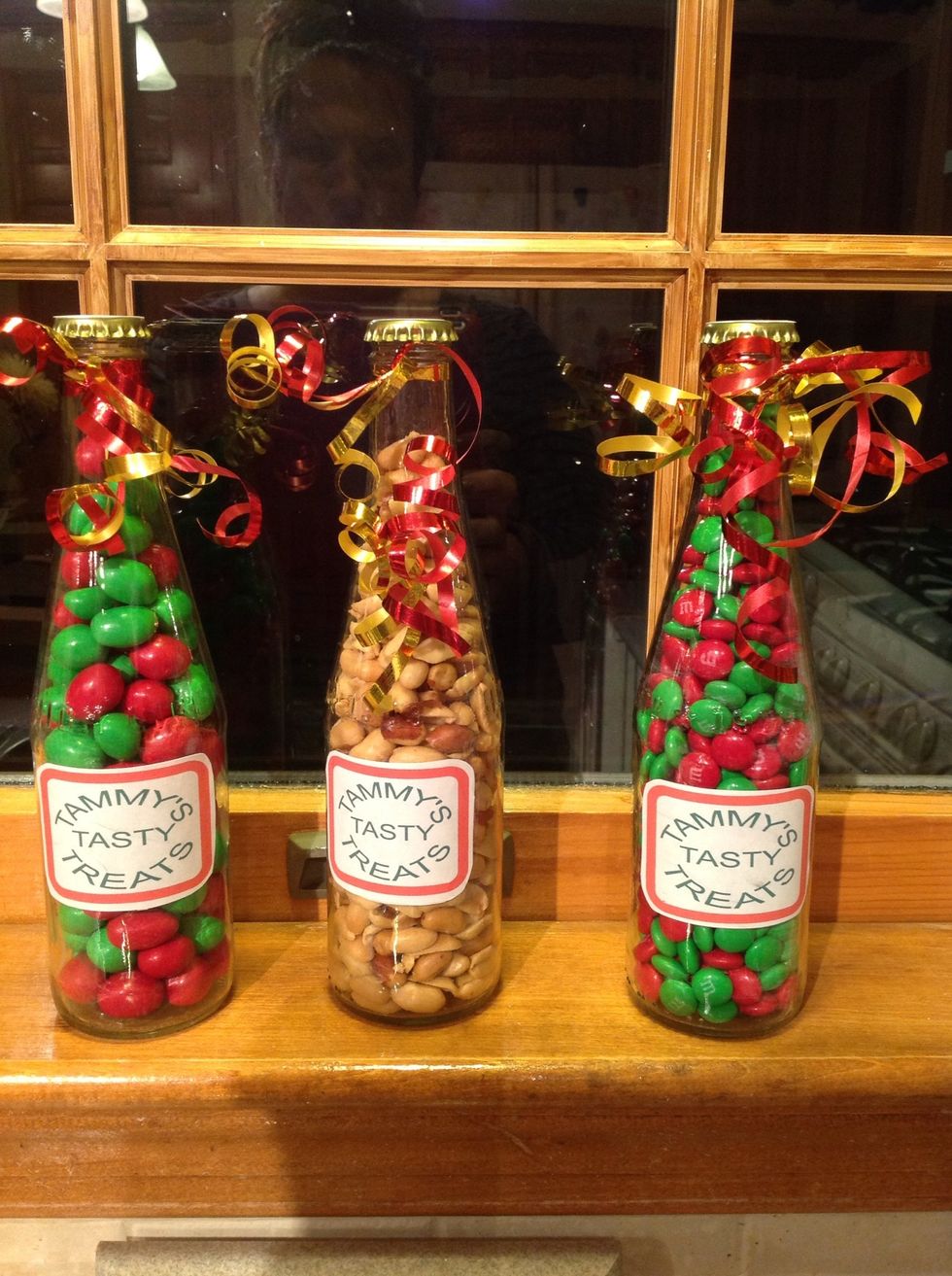 Mix up your six pack gift with candy and peanuts. Secure cap for freshness.
Spray paint a six pack carton, put labels on everything, decorate with curly ribbon. Six Pack includes 3 candy vodka bottles and an assortment of 3 snacks. GREAT GIFT!!!!!!!
Vodka
Lemon drops 1 cup
Candy cane 1 cup
Swedish fish 1 cup
Snack candy (M&M, peanuts)
Clear glass bottles