Gather ingredients for the cookies. Flour, cocoa powder, baking soda, salt, white and brown sugars, 1/2 cup butter, vanilla extract, and one egg.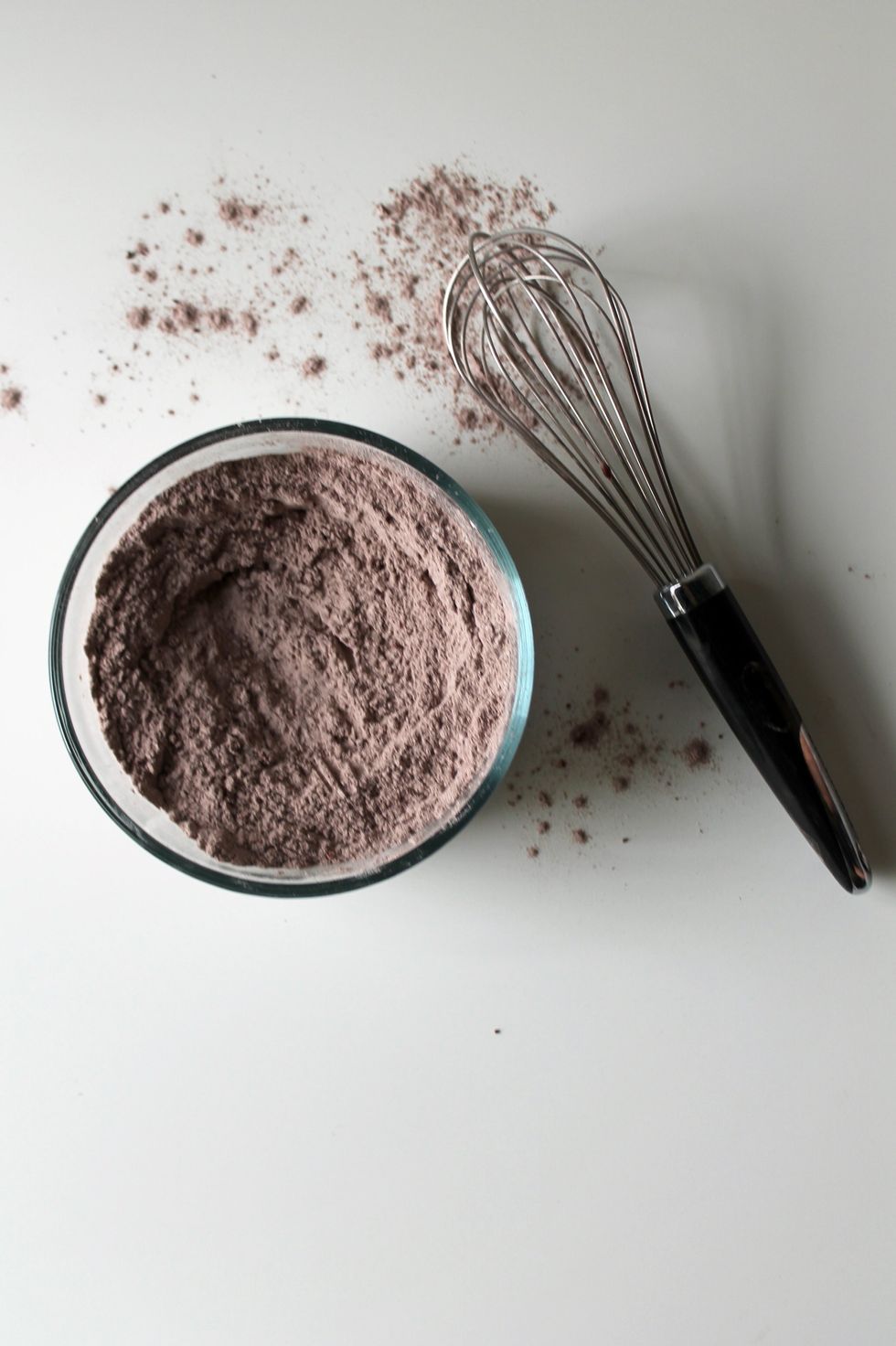 In a medium bowl, sift together flour, cocoa powder, baking soda, and salt. Set aside.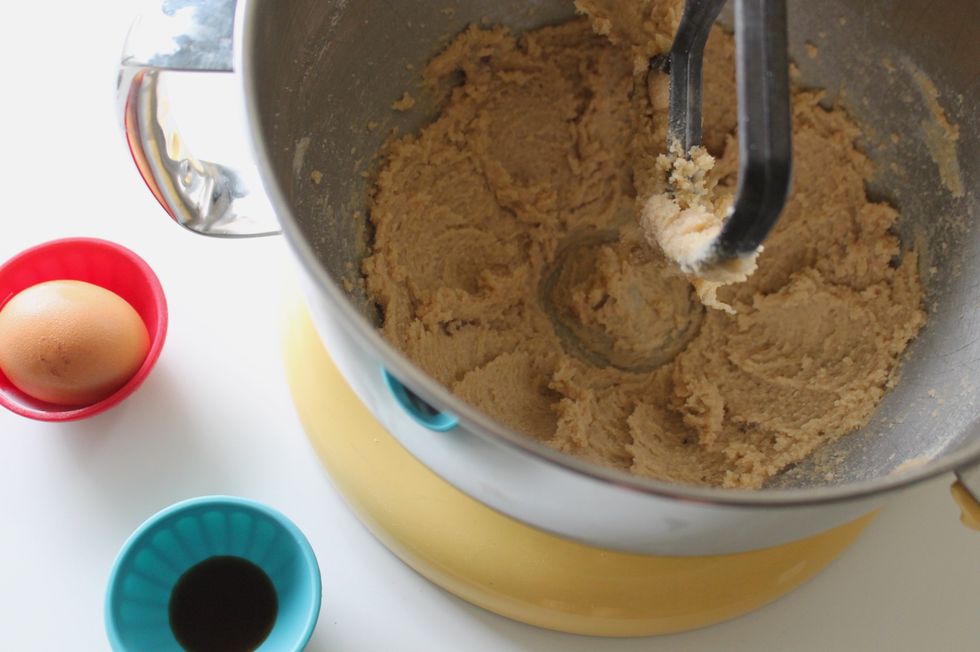 In the bowl of a stand mixed fitted with the paddle attachment, cream together butter and sugars on medium speed until light and fluffy.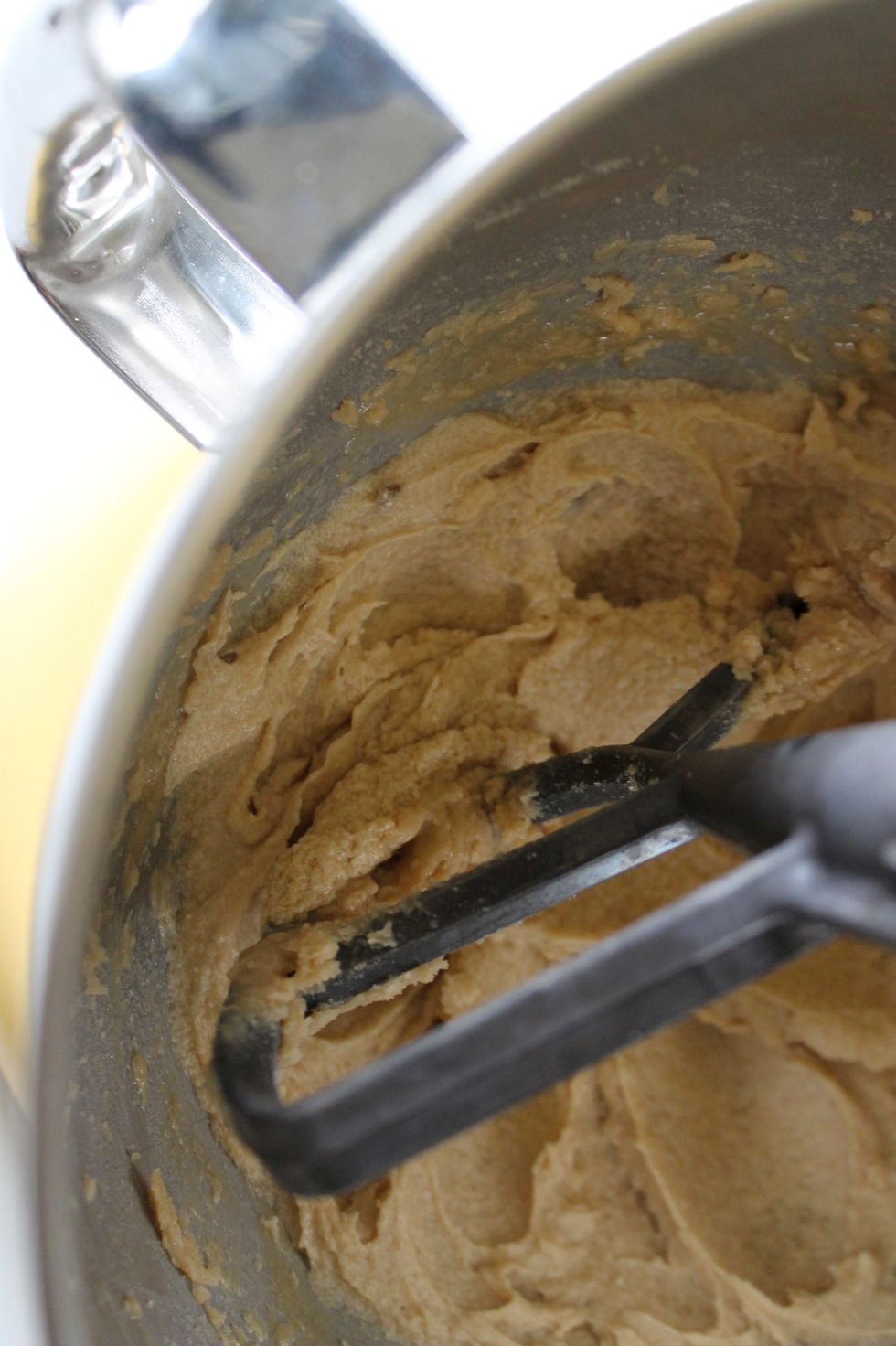 Add egg and vanilla and beat on medium speed until fully combined.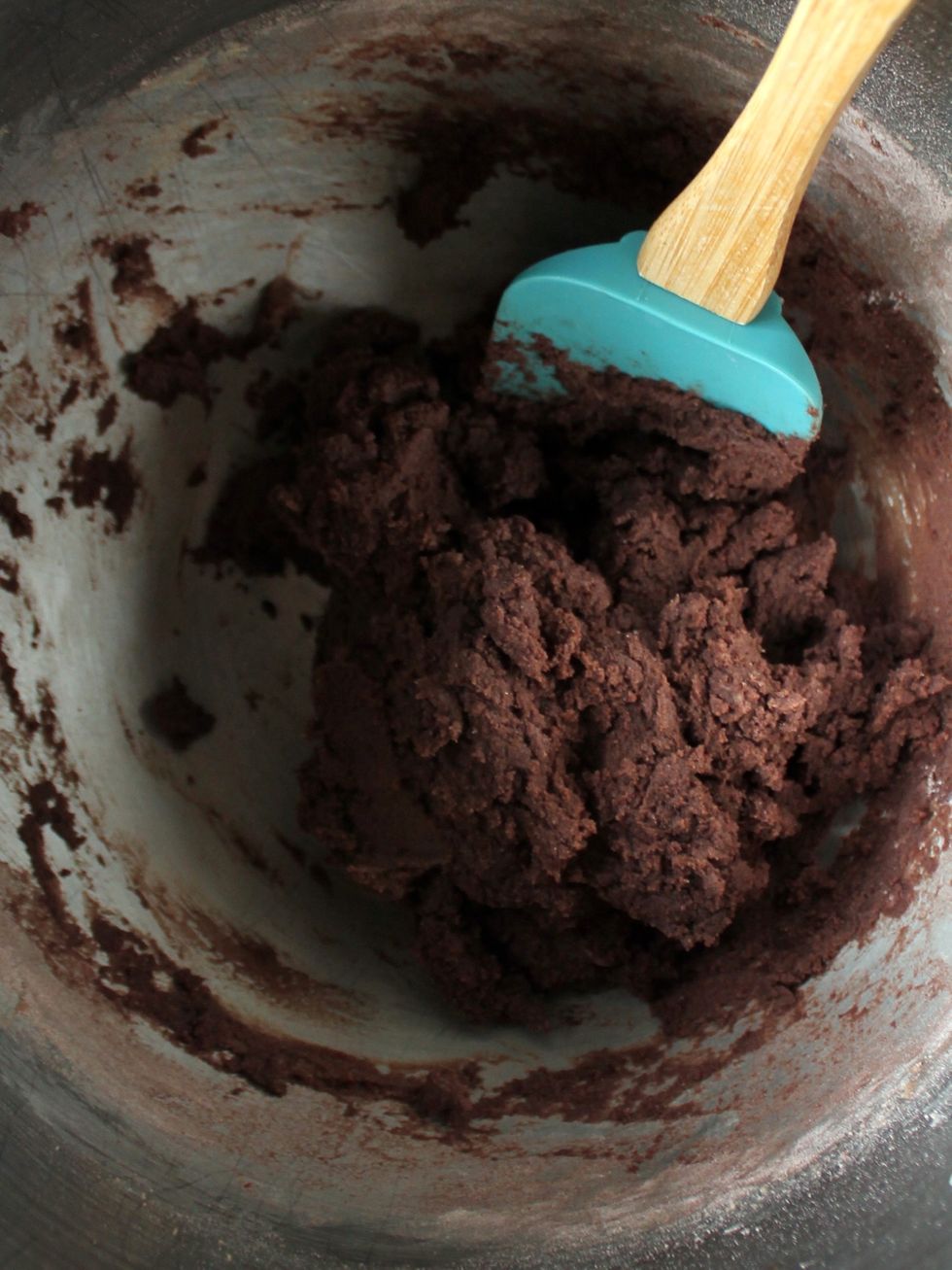 Add in combined dry ingredients and mix on low until just incorporated.
Wrap dough in plastic wrap and chill in refrigerator for 30 minutes.
Preheat oven to 350F degrees. Line two cookies sheets with parchment paper.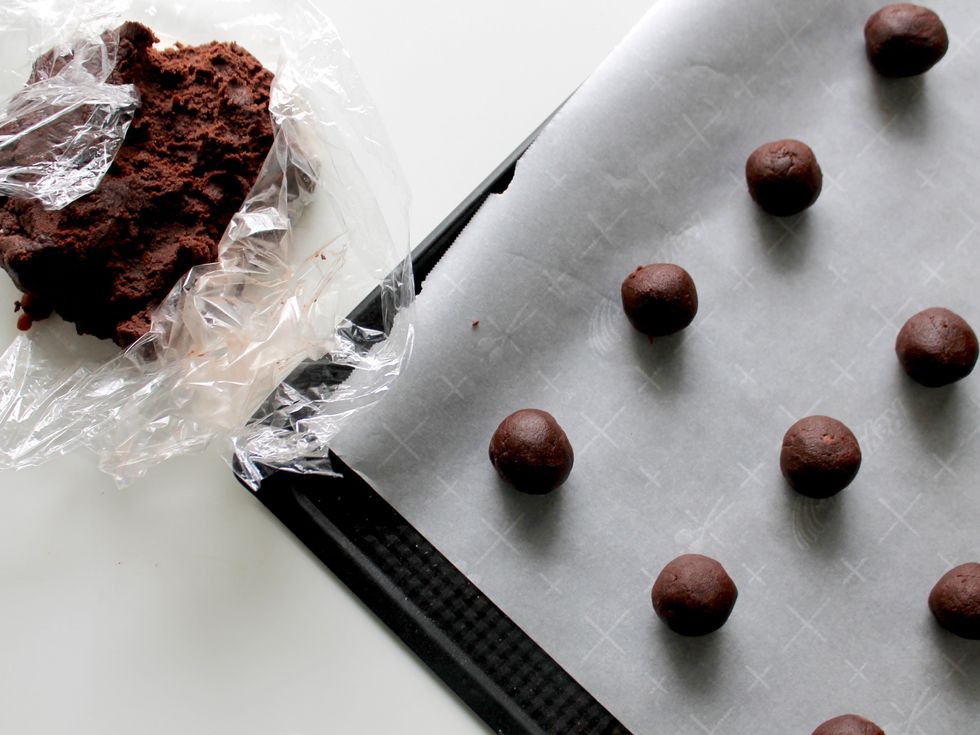 Roll dough into balls equal to about two teaspoons and place on cookie sheet. Your dough should yield around 38-40 cookies. Flatten balls slightly with the palm of your hand.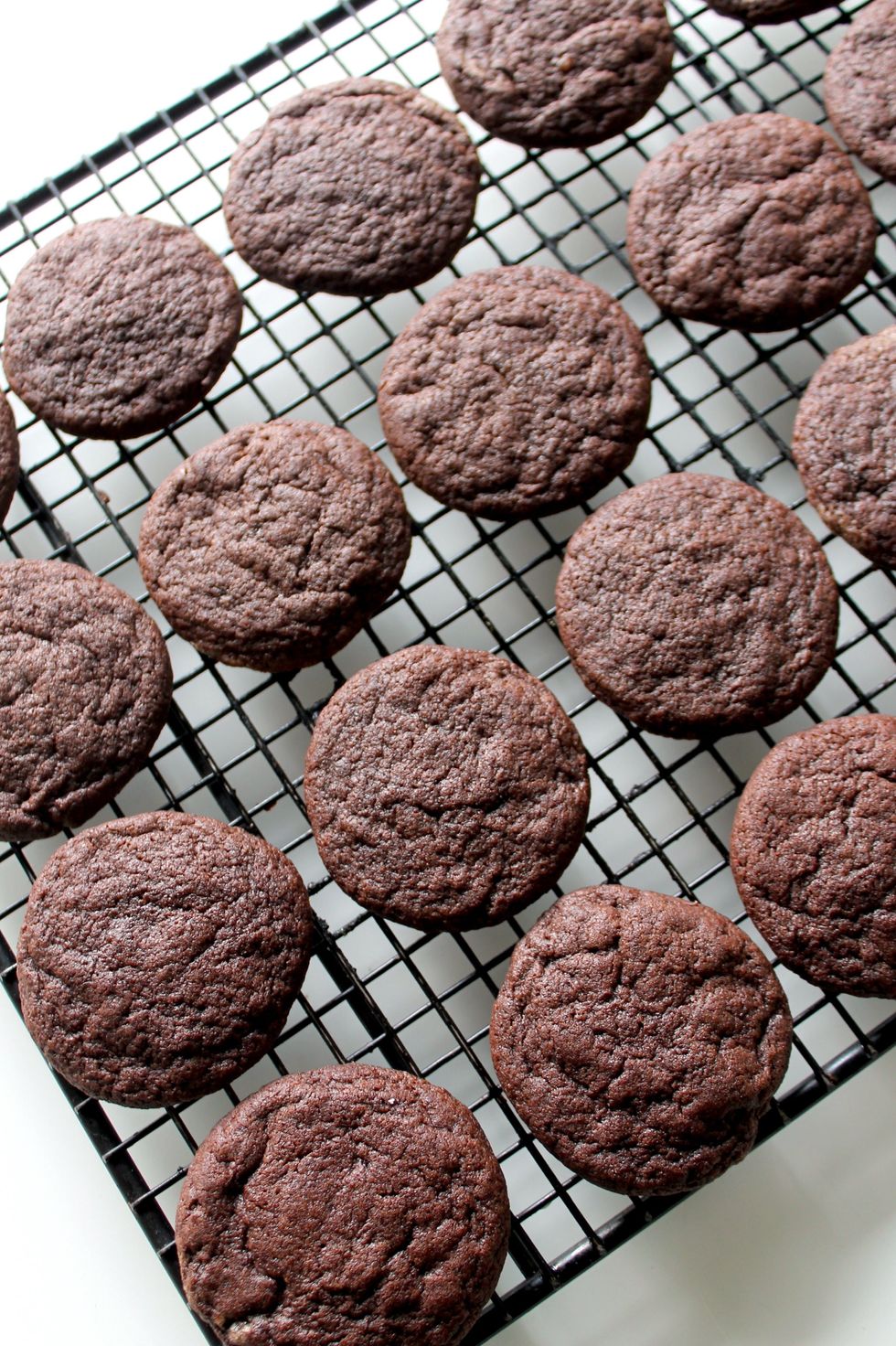 Bake for 6-8 minutes. Be careful not to overbake! Cookies might look underdone when finished baking. Leave them to cool on a wire rack.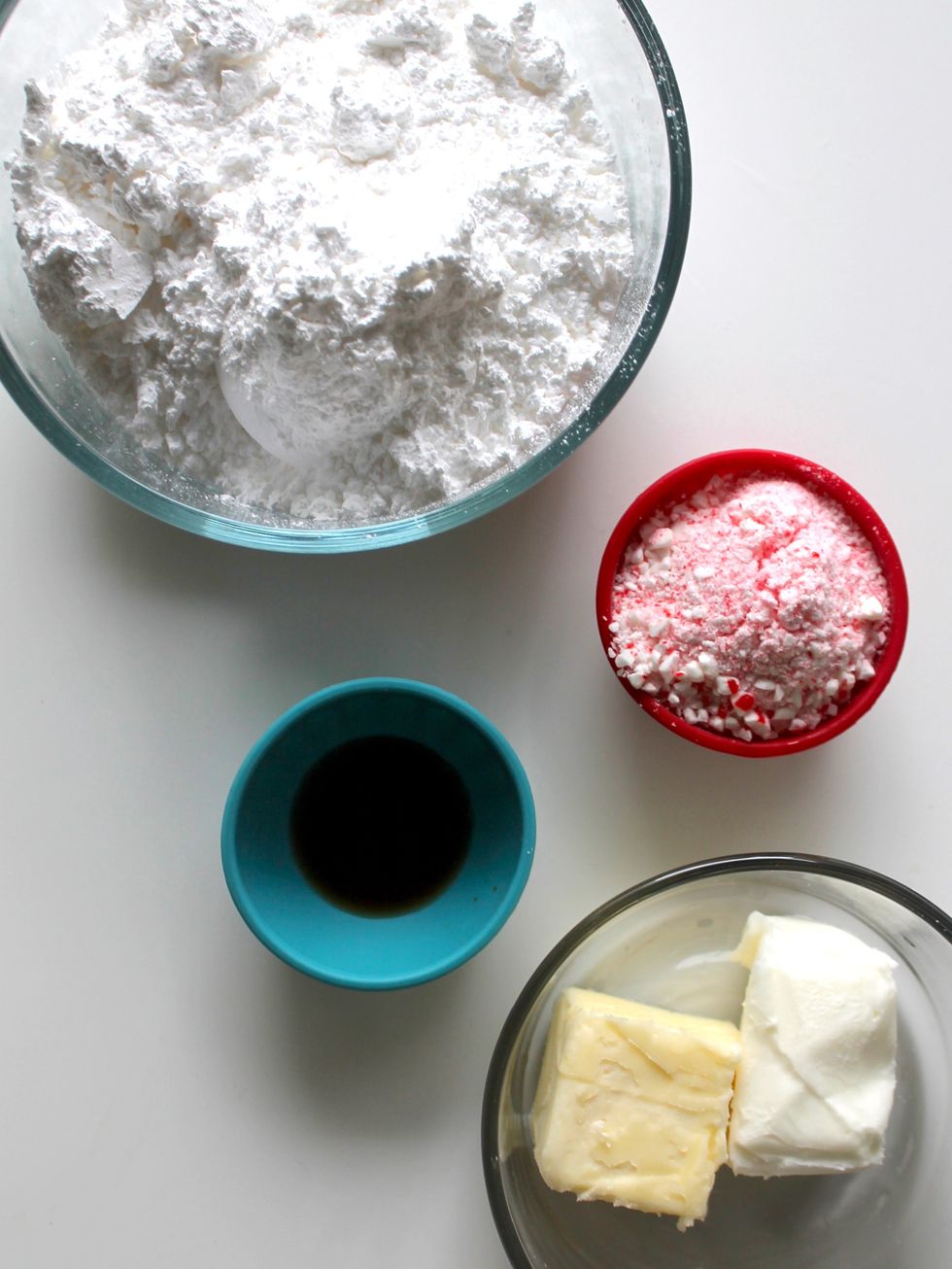 Gather ingredients for frosting. Confectioner's sugar, 1/4 cup butter, 1/4 cup shortening, 1 tsp vanilla extract, 1/2 tsp peppermint extract, and crushed candy canes.
Beat sugar, butter, shortening, and extracts together until combined and fluffy. Beat in crushed candy canes. Frosting will be very thick.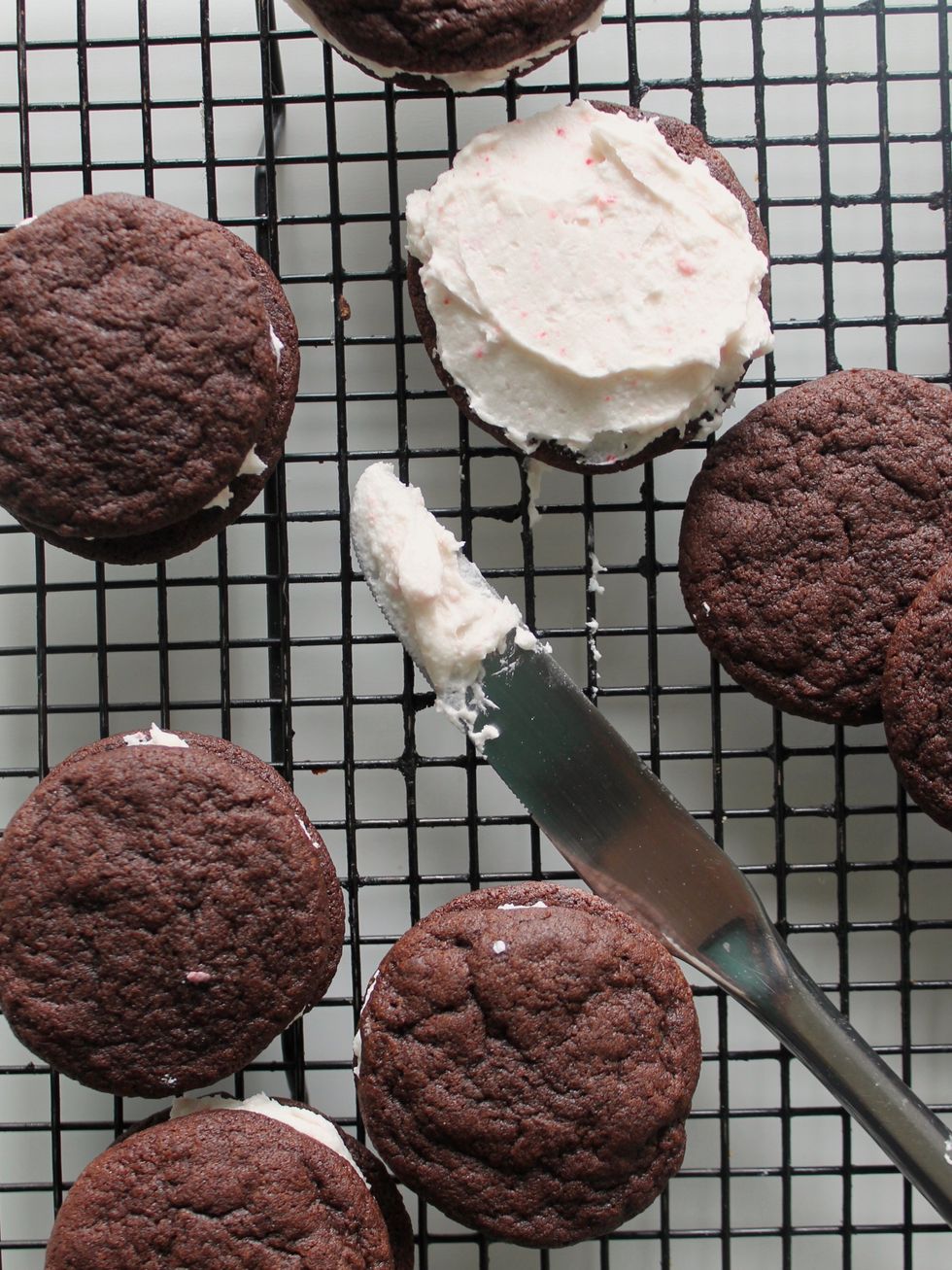 Spread frosting on the bottom of one cookie and join with another to make a sandwich.
Done! http://www.brit.co/tag/christmas-cookies/
1/4c All-Purpose Flour
1/2c Unsweetened Cocoa Powder
1.0tsp Baking Soda
1/8tsp Salt
1/2c Unsalted Butter, at Room Temperature
1/2c Granulated Sugar
1/2c Packed Light Brown Sugar
1.0 Egg, at Room Temperature
1.0tsp Vanilla Extract
1/4c Unsalted Butter, at Room Temperature
1/4c Vegetable Shortening
3/4c Confectioner's Sugar
1.0tsp Vanilla Extract
1/2tsp Peppermint Extract
1/4c Crushed Candy Canes