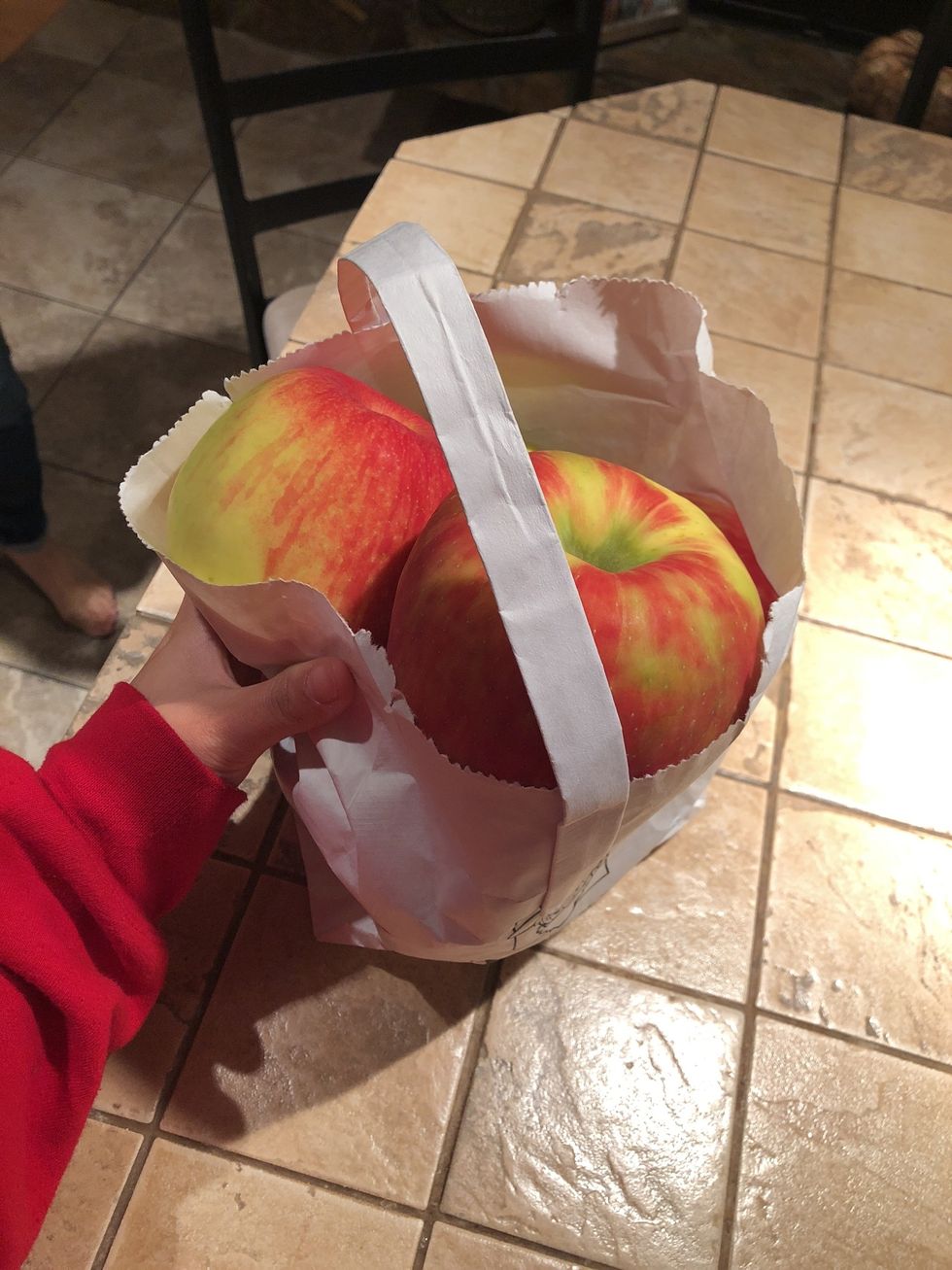 To begin, gather the desired number of apples you wish to make.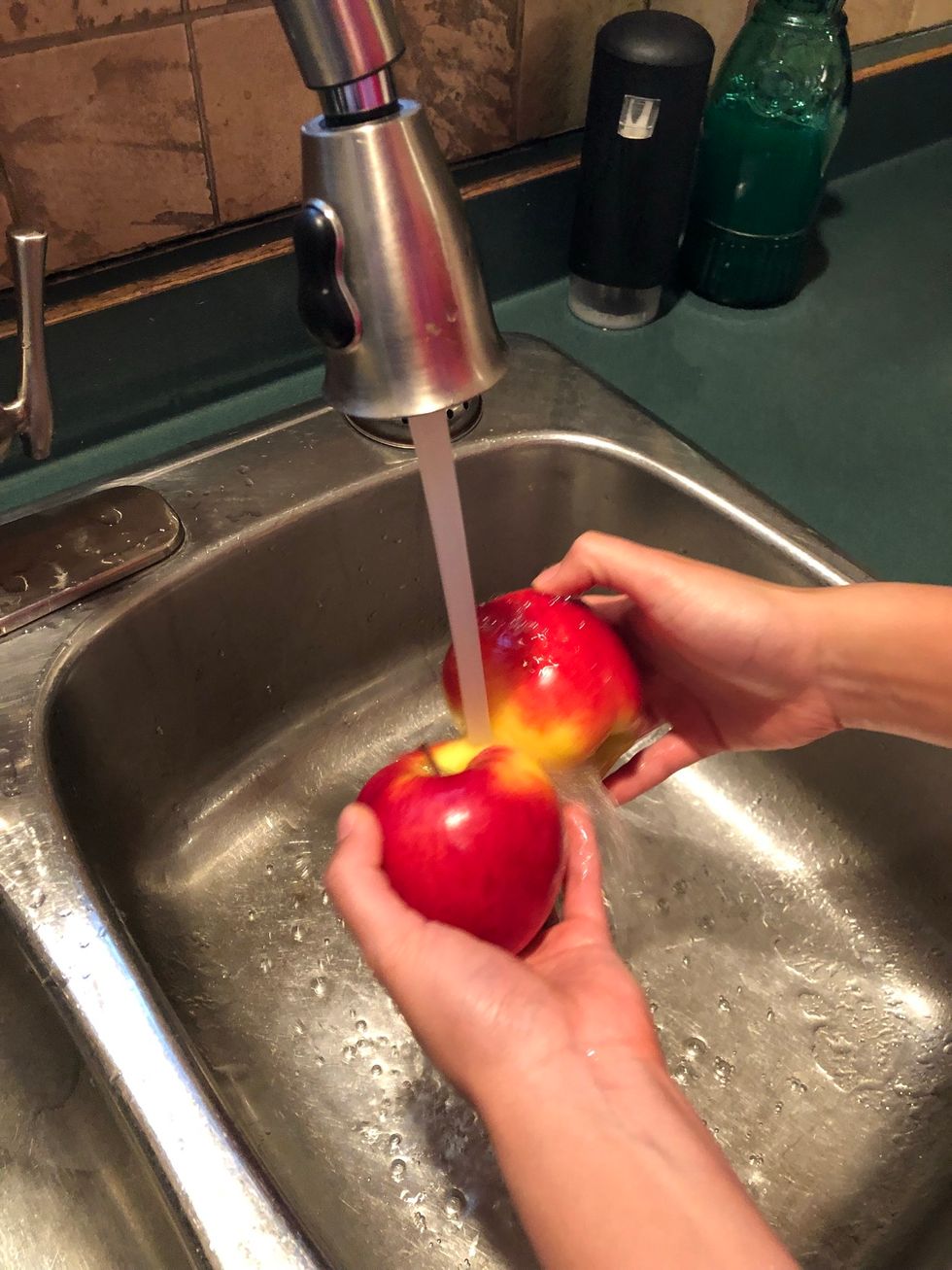 Next, in the sink wash your fruit to make sure there is no residual dirt or pesticide. Set apples aside to dry throughly.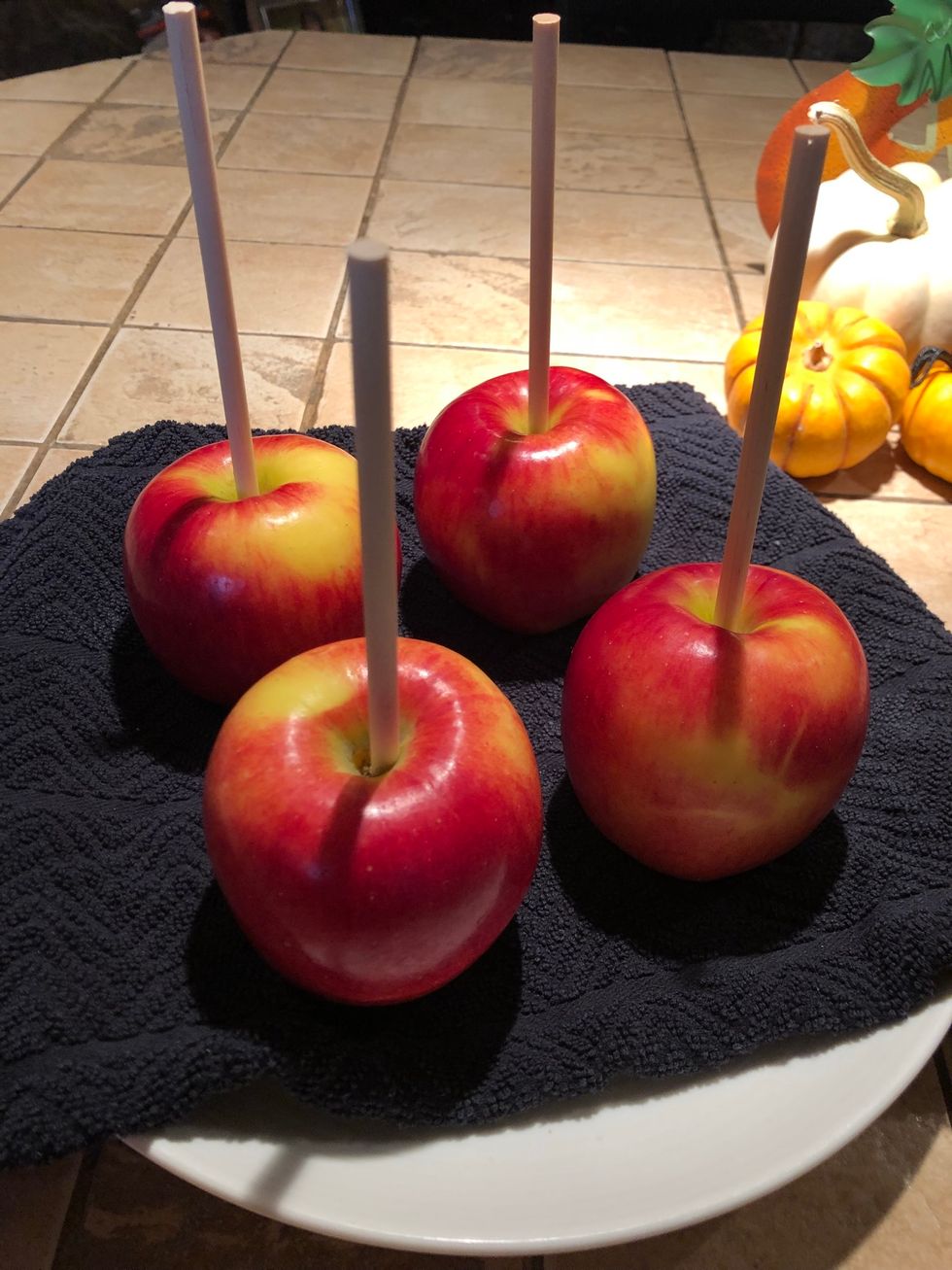 Afterward, twist apple stem off and firmly shove craft stick in the open hole to ensure it's securely in place.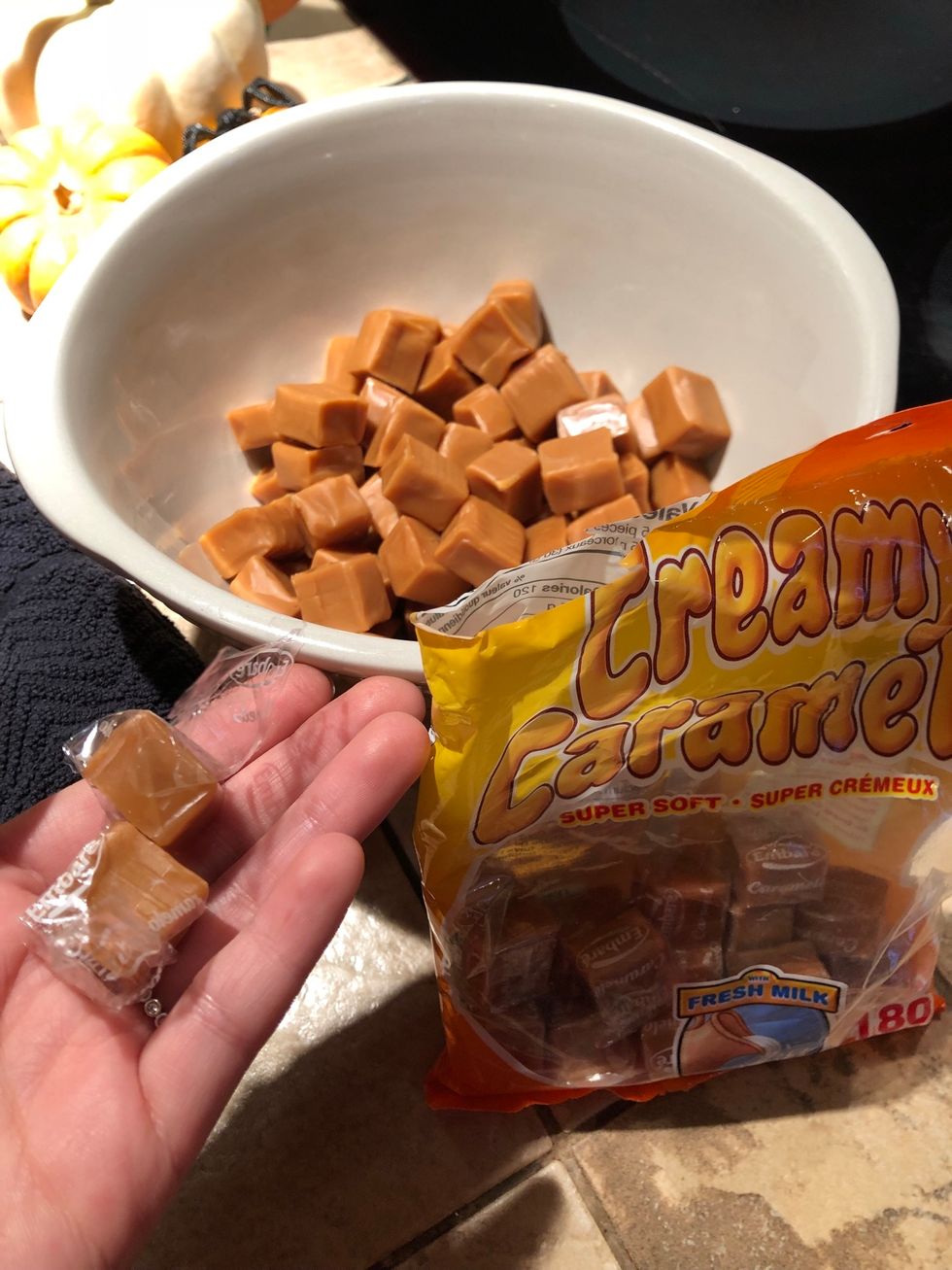 Now, unwrap each caramel and place in a microwave safe bowl. Ensure bowl is large enough for mixing. Sample one or two caramels to ensure they are not spoiled!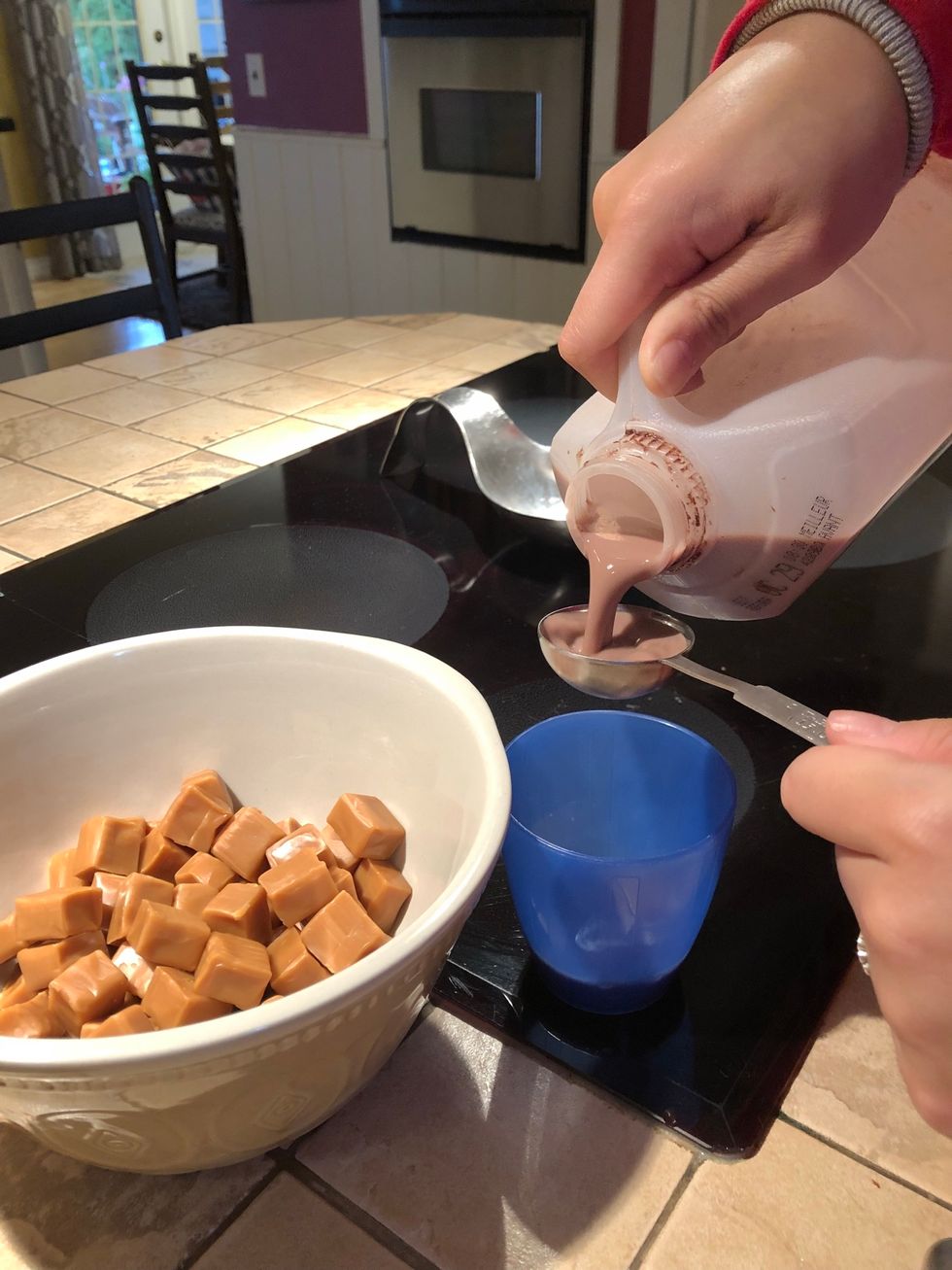 Add 2 Tbs of chocolate or white milk in order to thin out the melted caramel sauce. Stir gently.
For melting, place bowl in microwave for 1 minute.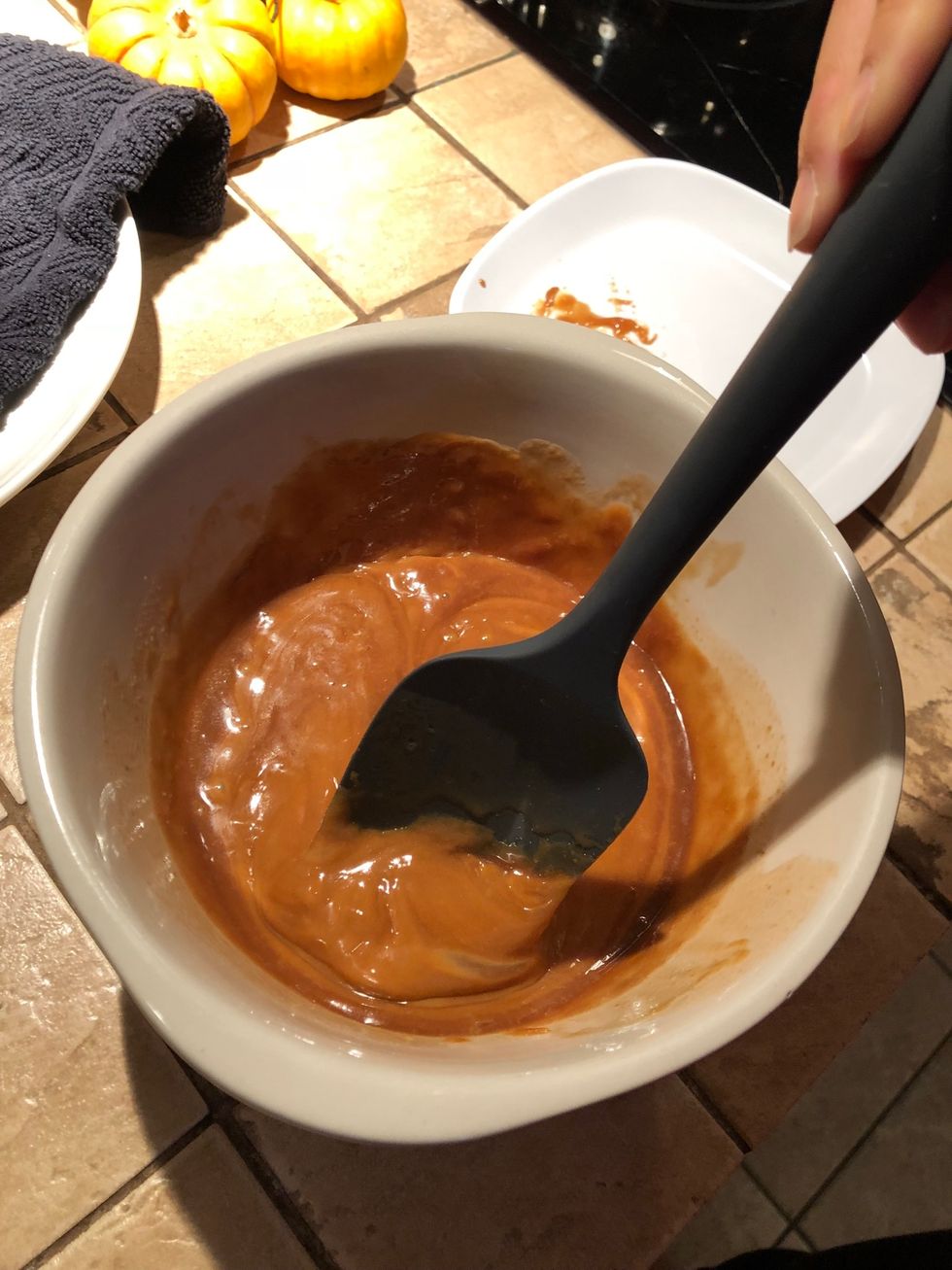 Stir well to mix. Continue to cook caramel sauce in 1 minute intervals until desired consistency is reached. Make sure to stir after each interval.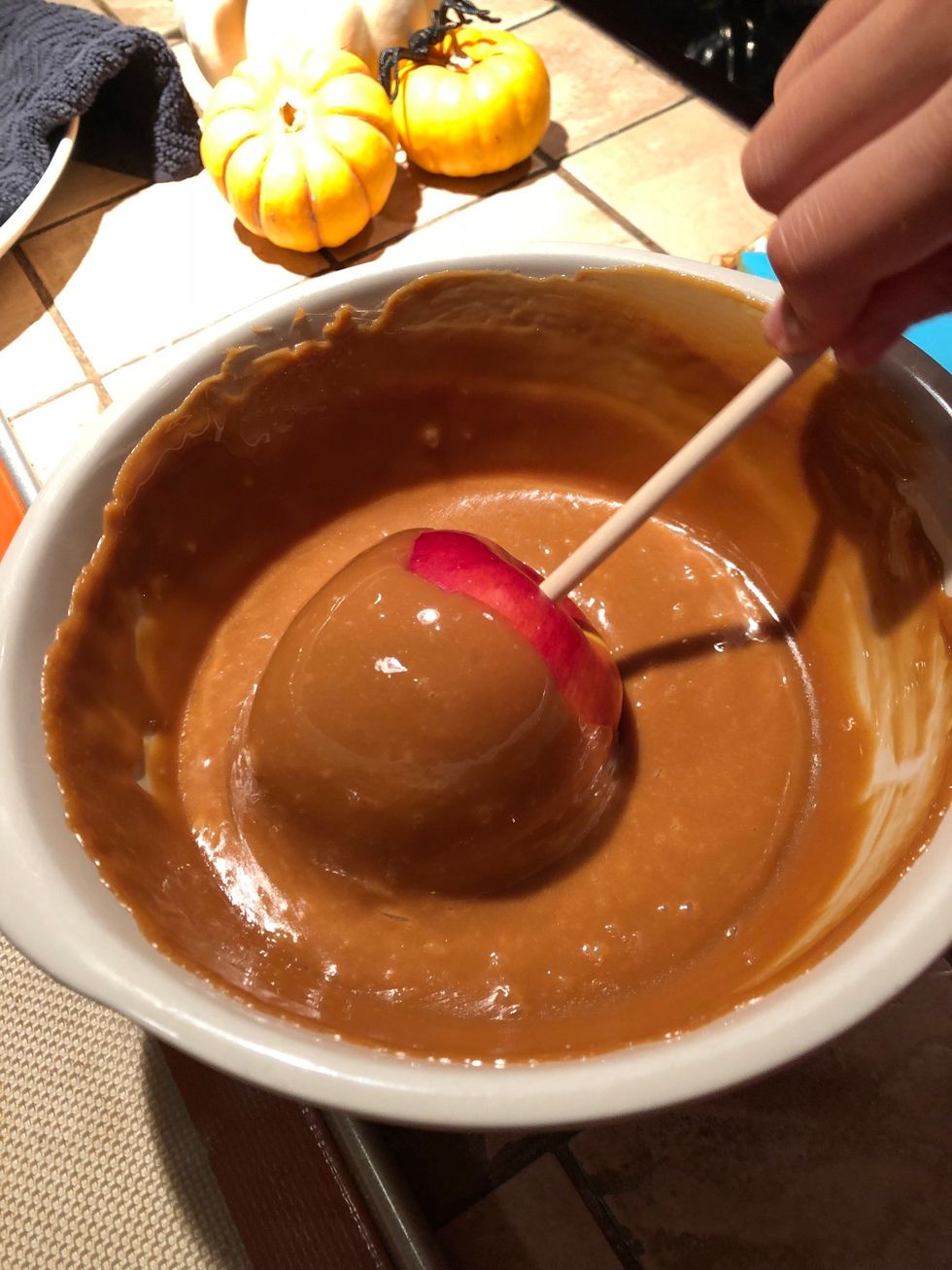 Immediately following, dip your apple into caramel by holding on to the craft stick and rotating apple in a circular motion. Make sure your apple is fully covered.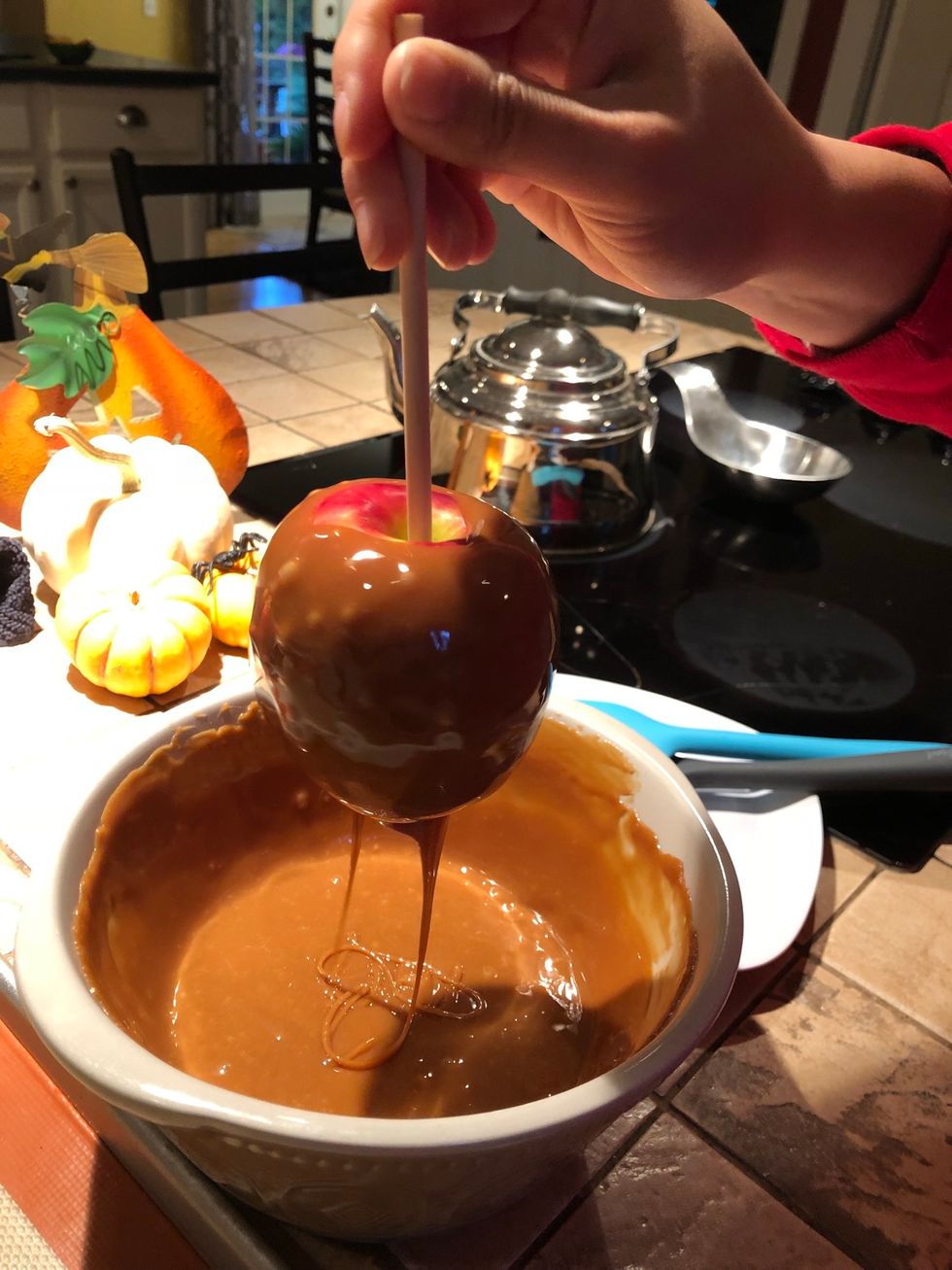 Quickly remove apple from sauce and allow excess caramel to drip off.
Place apples on cookie sheet lined with parchment paper or Silpat. Let cool.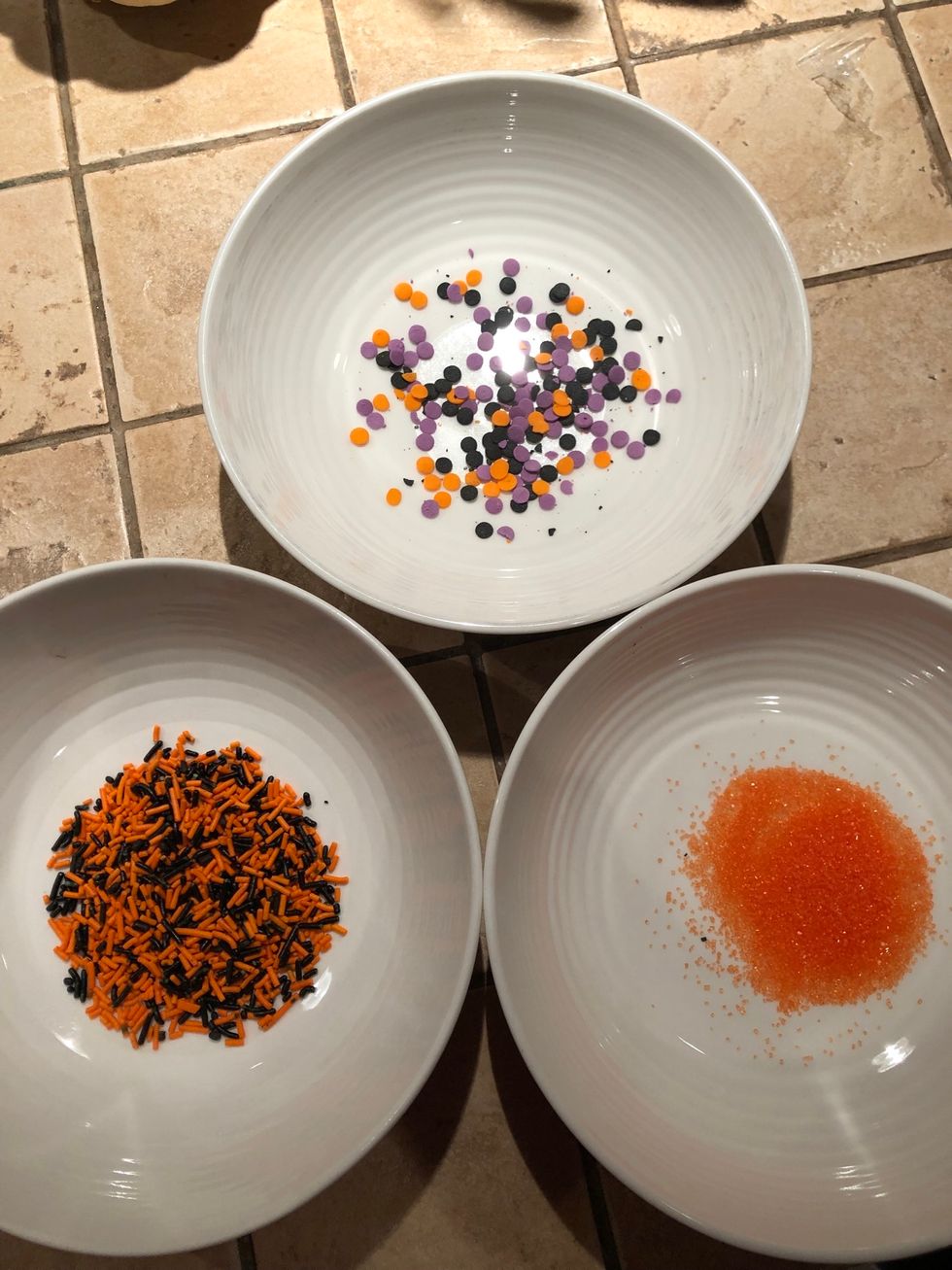 While apples are cooling, fill bowls with assorted Halloween sprinkles.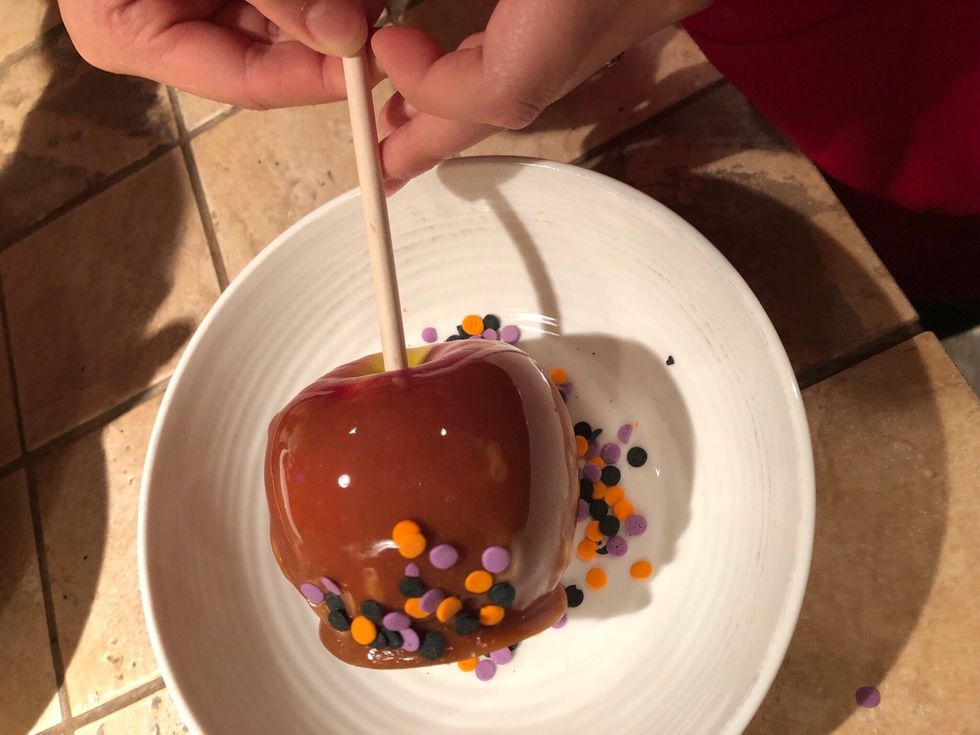 Right after, take apple and roll in sprinkles.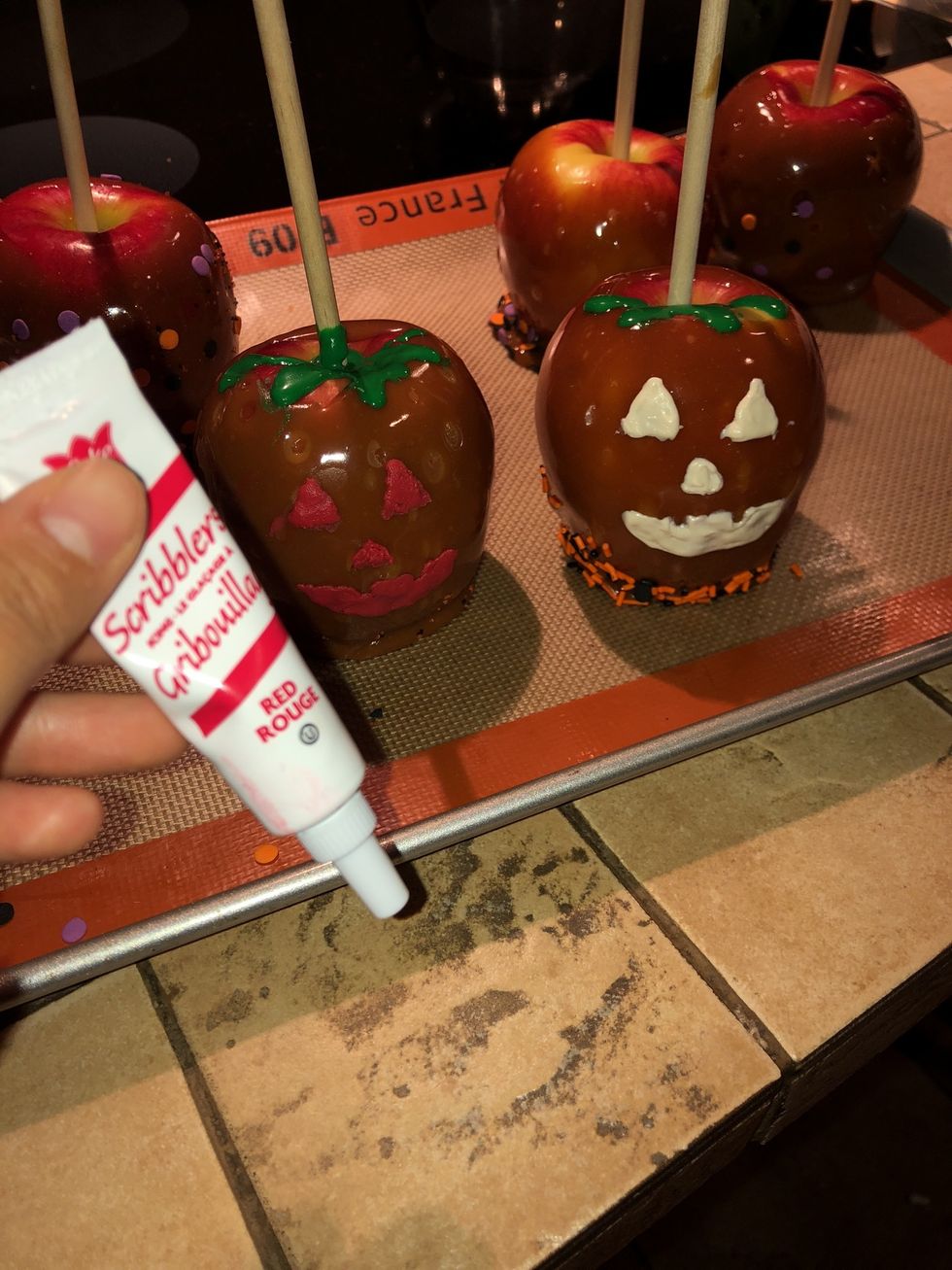 To make a pumpkin themed apple, use icing pens to create a cute or scary pumpkin face!
Lastly, enjoy your scrumptious Halloween treat! 🎃
4.0 Apples
2.0 Package of individually wrapped caremels
1.0 Package of craft sticks
1.0 Icing pen
Optional-Halloween Sprinkles
1.0 Cookie sheet
Parchment paper
2.0Tbsp Milk or Chocolate Milk