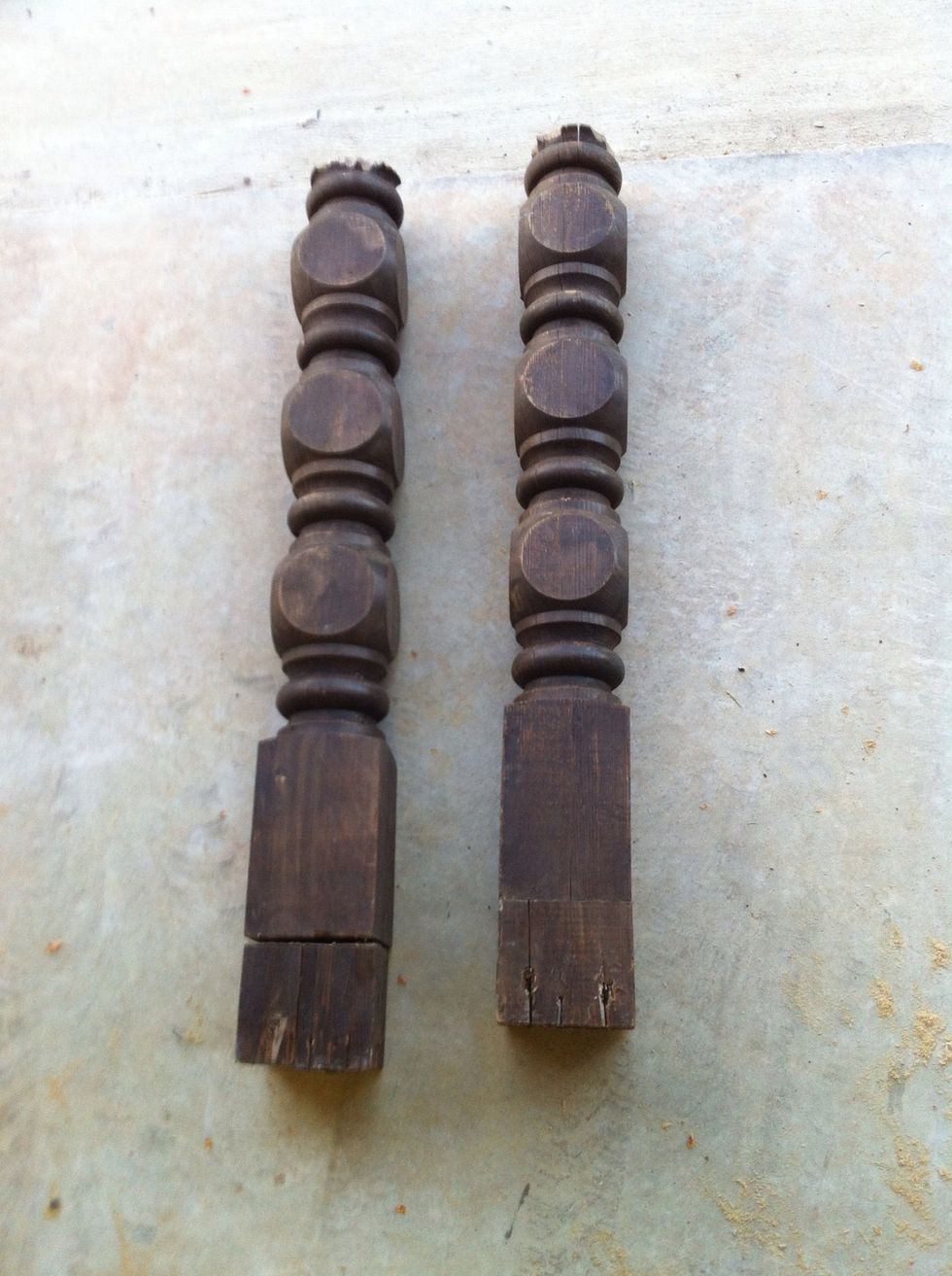 Found these at the junk store for 10 bucks. Sorry, I didn't take progress pictures but this was a simple project! Sand it down a little, if you want. I reshaped the top which was a bit jaggedy.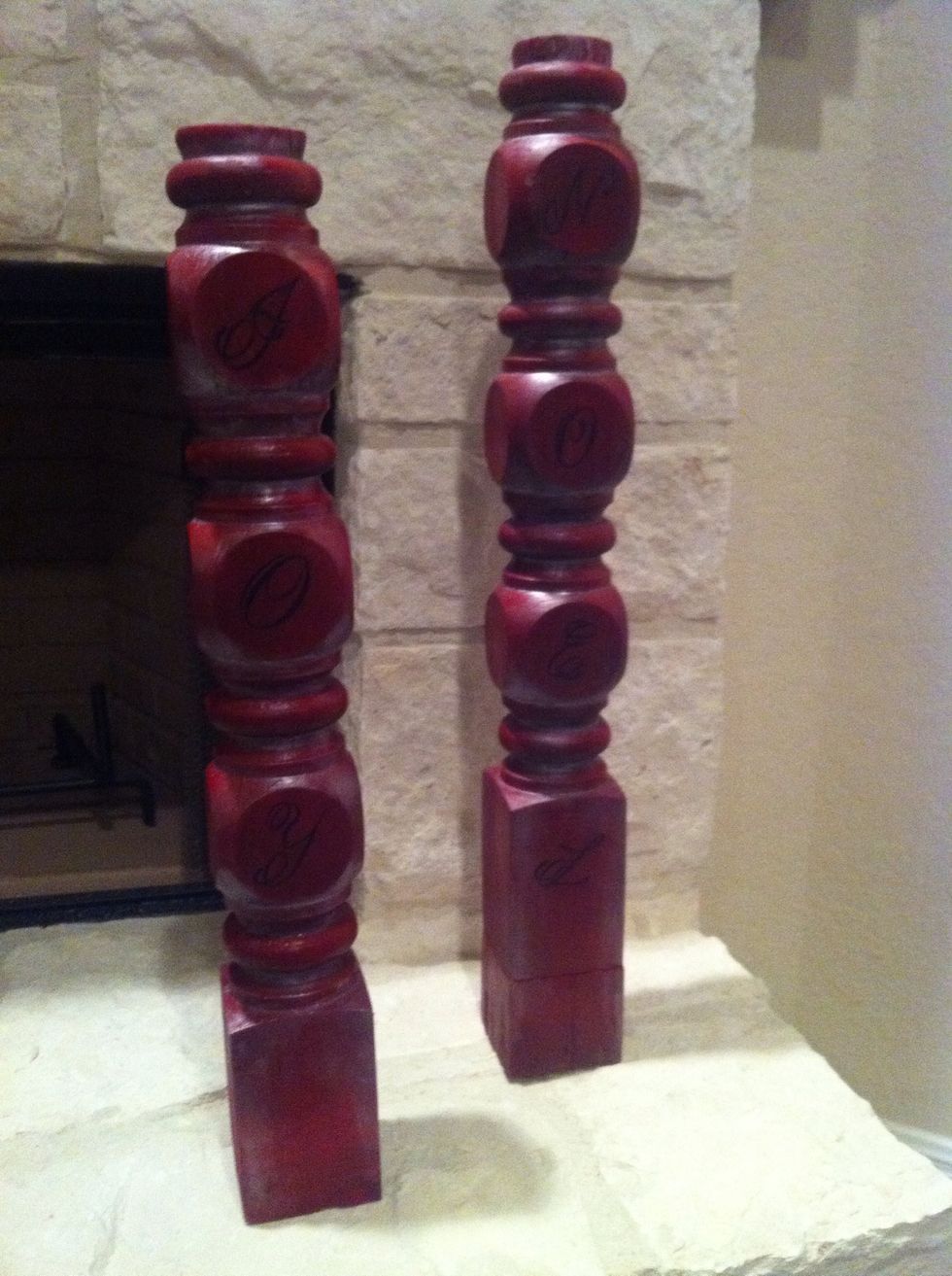 Cut one shorter. For me, all I had to do was pull off the extra piece of wood on the bottom. Then paint (I spray painted).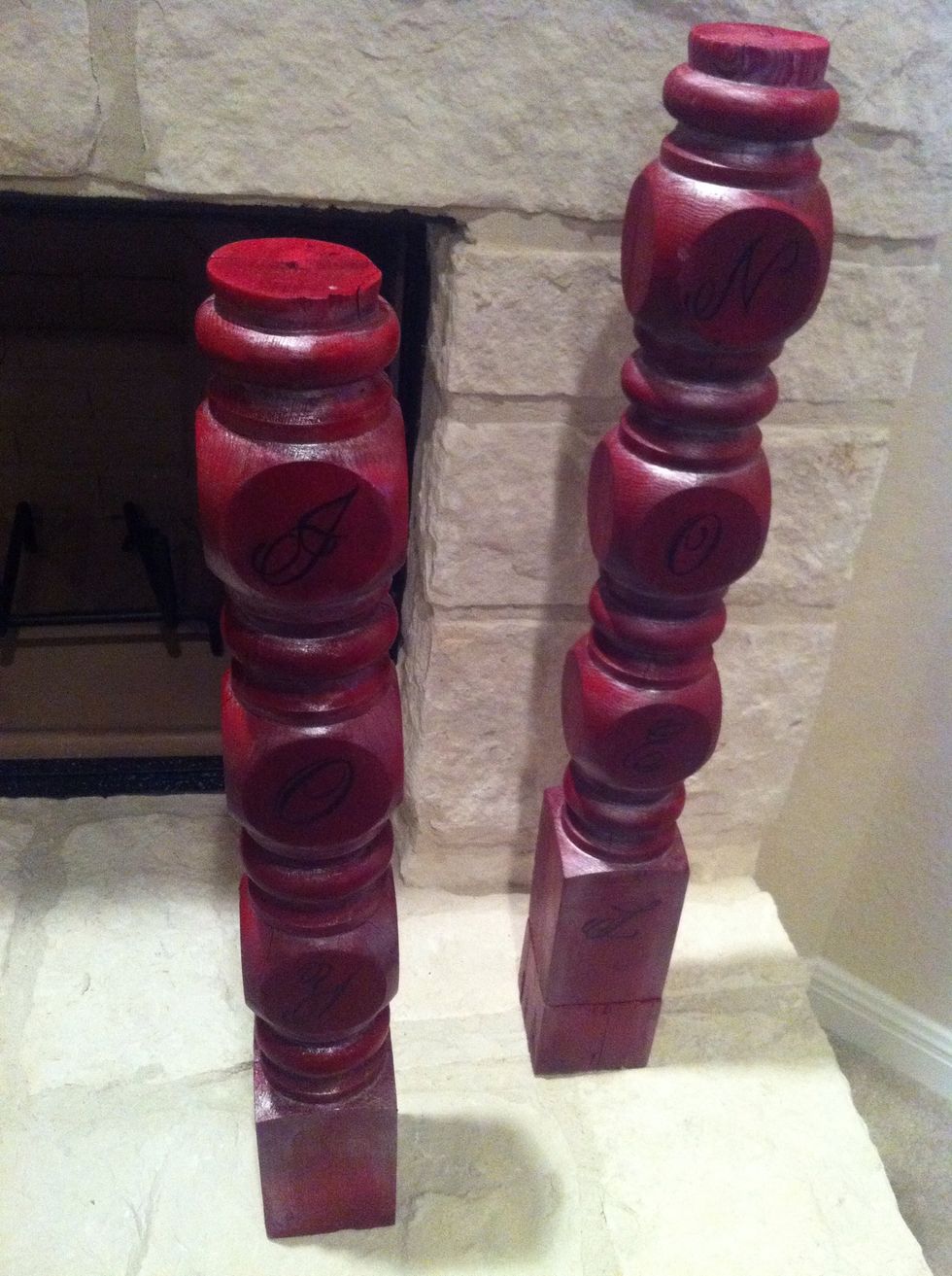 Then I used some silver craft paint around the creases for some dimension. See how the tops are much smoother from sanding.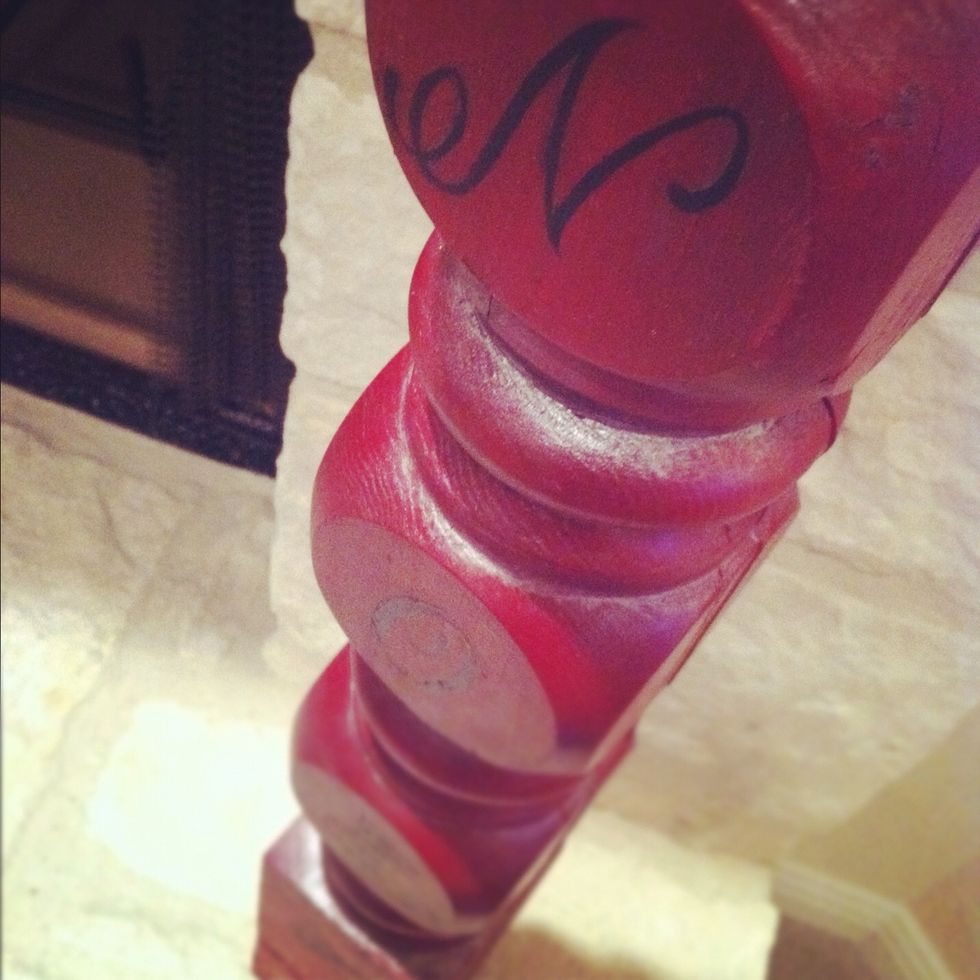 Then paint on some letters! Mine are for Christmas so I wrote "NOEL" & "JOY". Hand painted, but you can use stencils.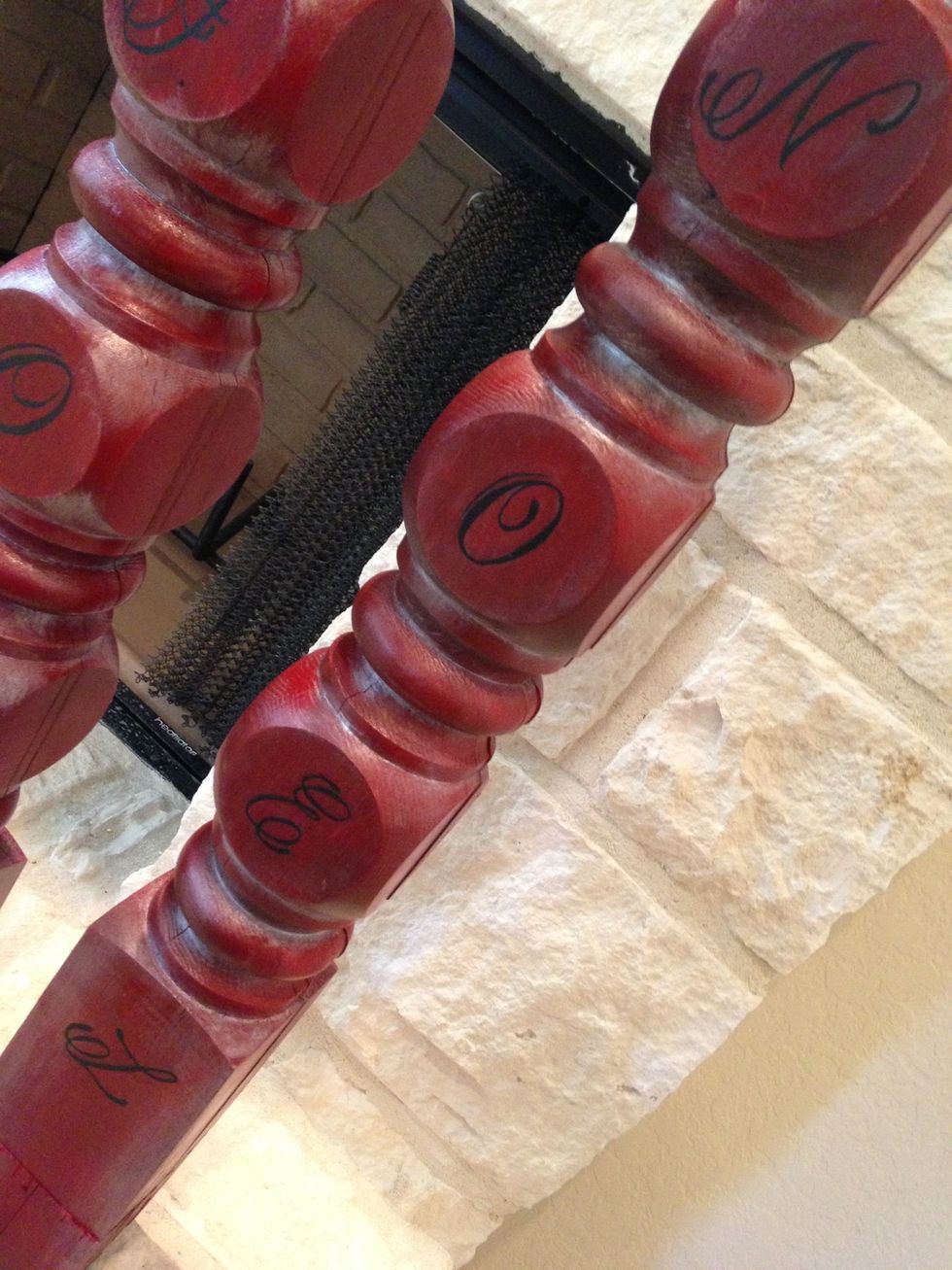 Noel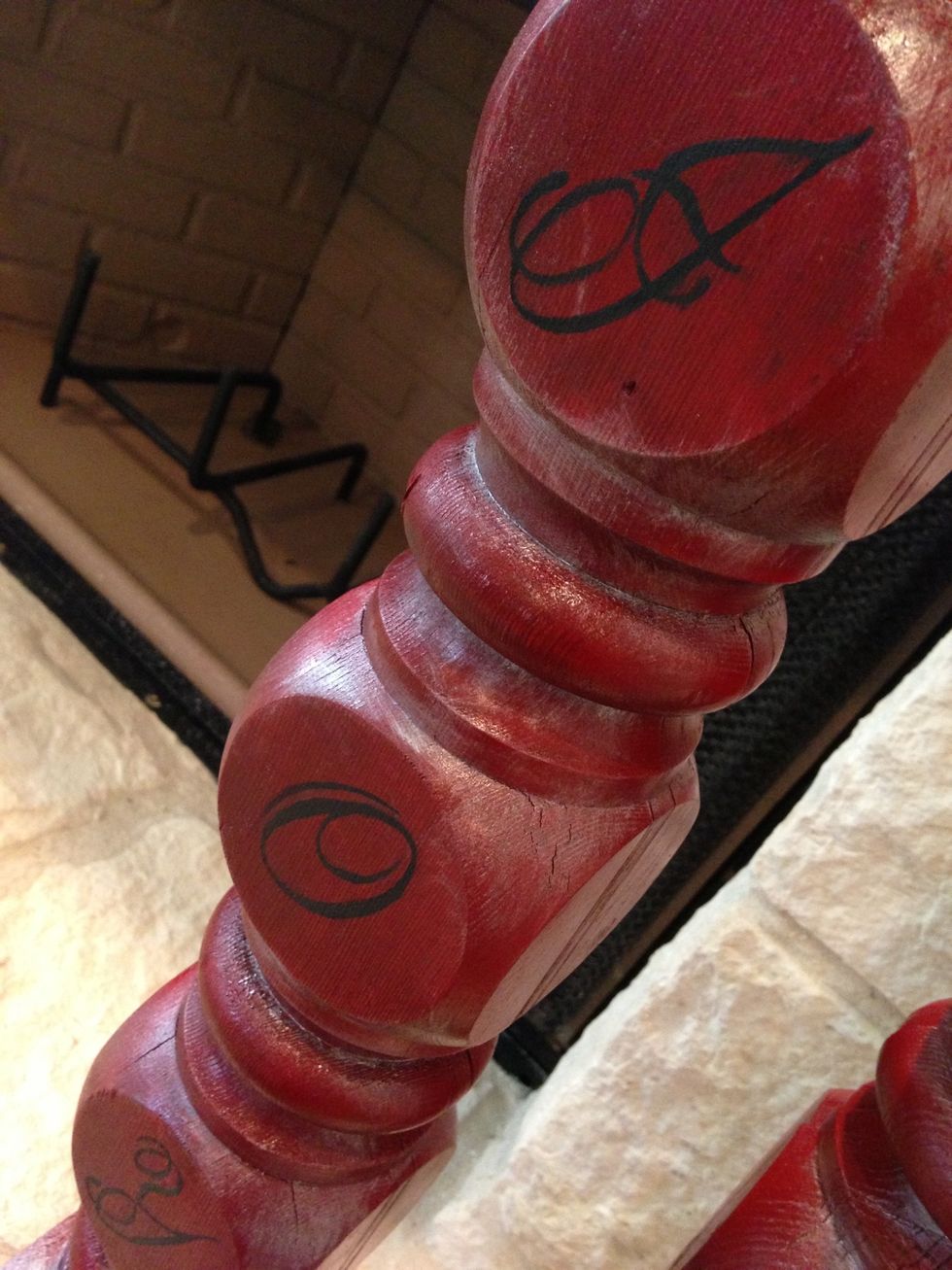 Joy
Noel & Joy
Then you can add a candle pillar holder with some super glue or hot glue.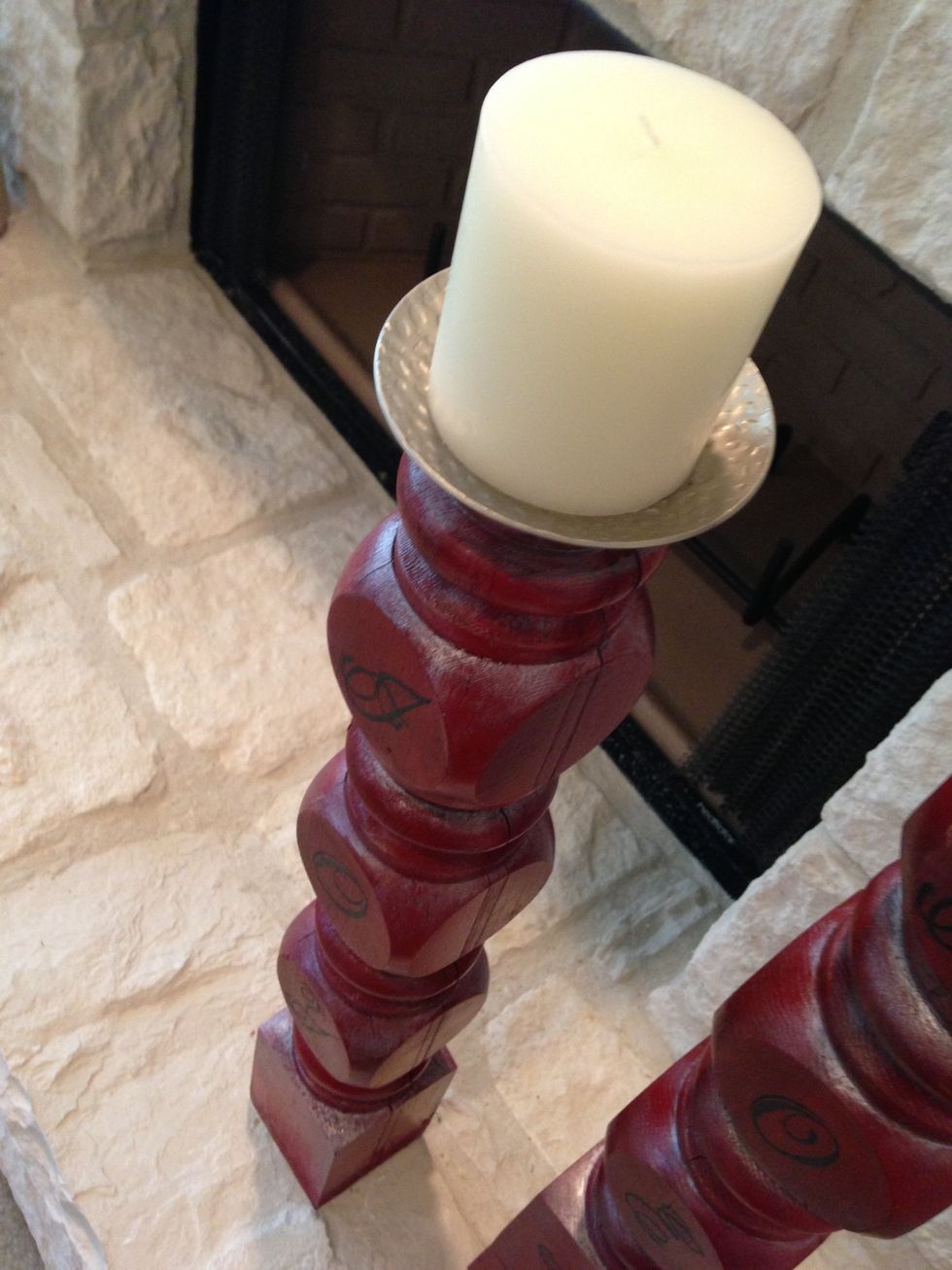 Then add some pillar candles!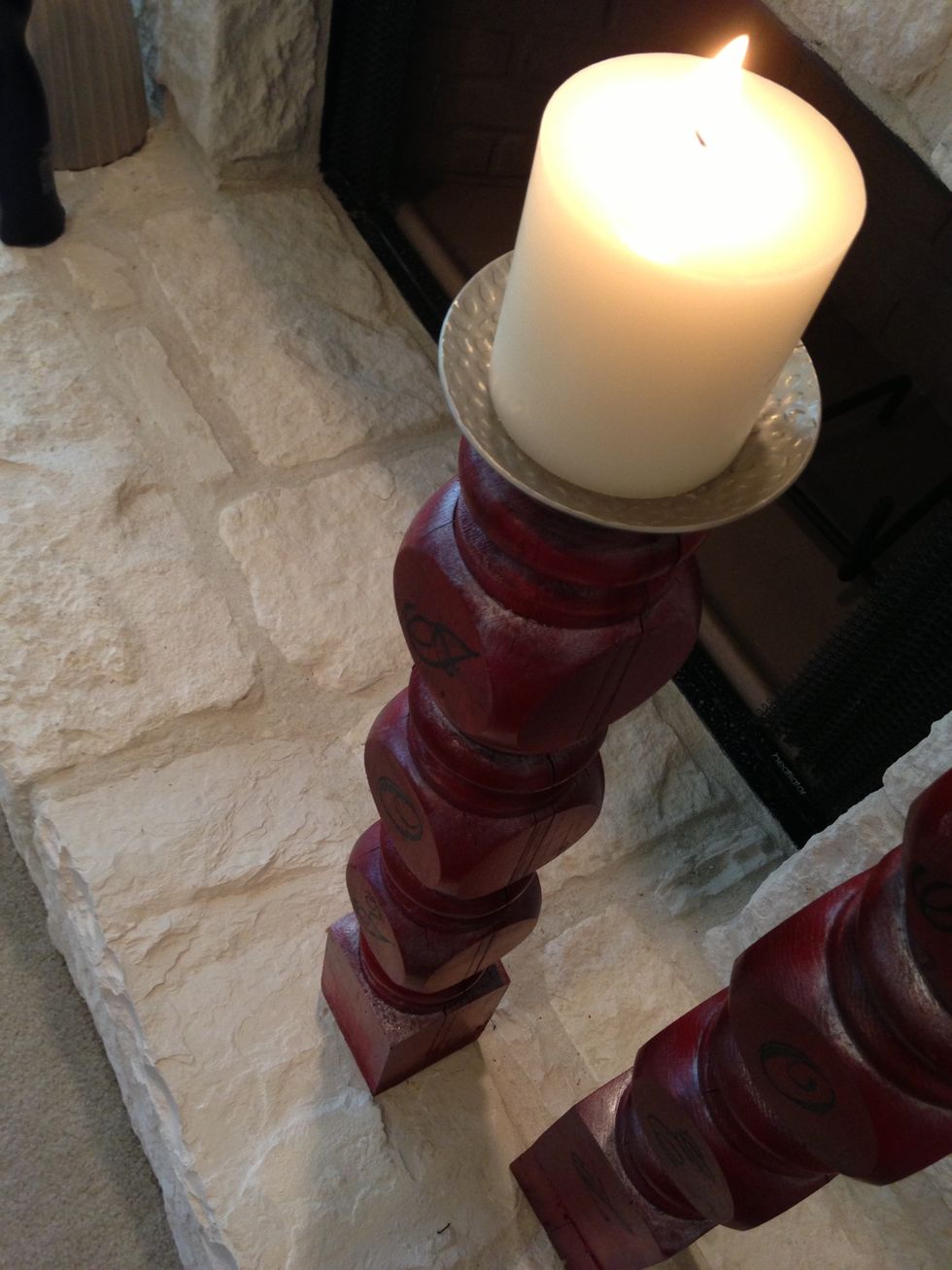 And light them😜
Pretend there is a pillar holder on the tall one...😐I haven't actually found a set I like so I'm using this old one for now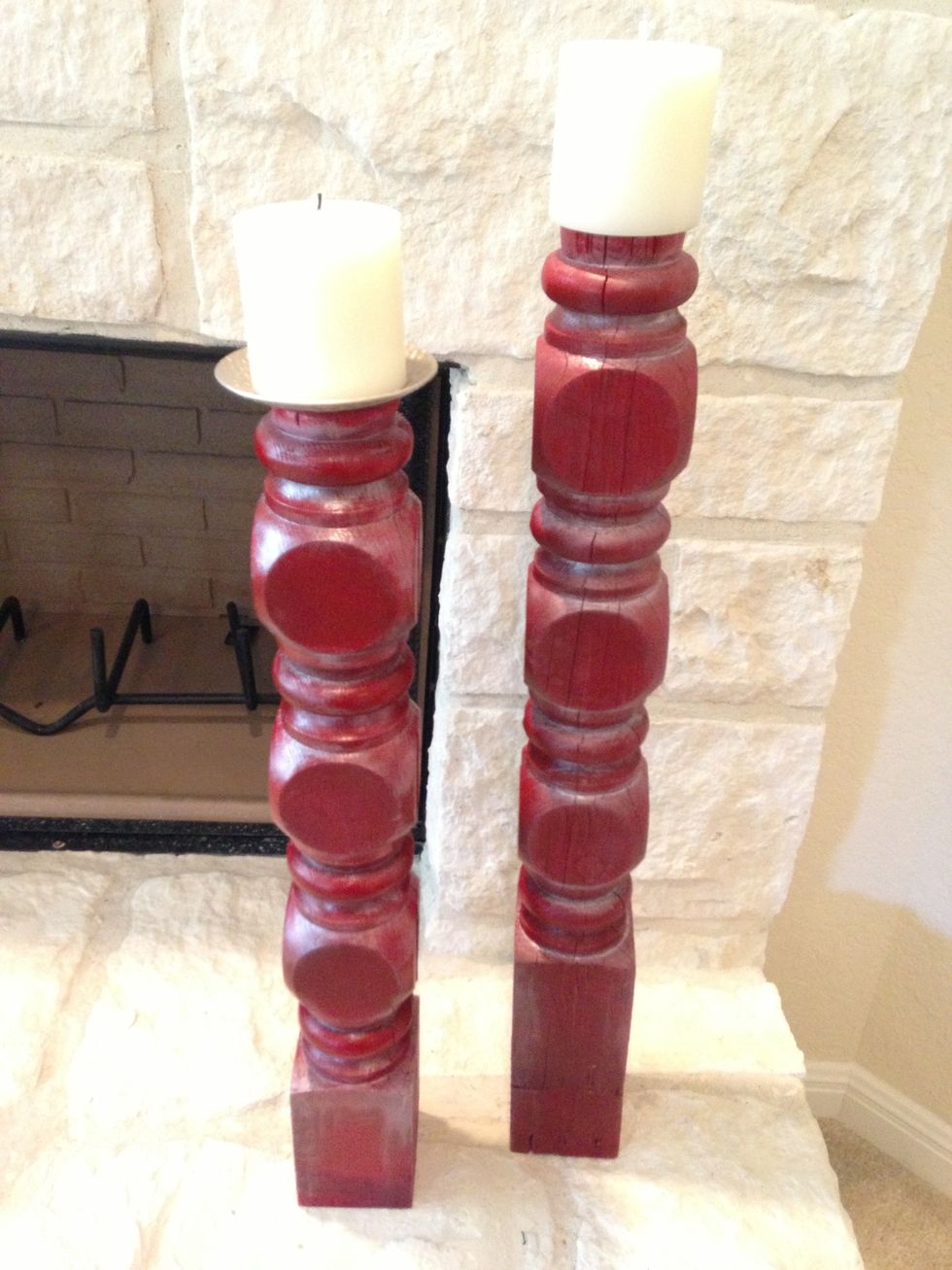 Another good thing is you can turn the letters to the back and they can still be used year-round if they fit your color scheme!
2.0 wooden table legs
1.0 Spray paint
1.0 Silver craft paint
1.0 Sandpaper Or electric sander
2.0 Candle pillar holders
2.0 Candle pillars
1.0 Black oil or acrylic paint
1.0 Small paintbrush
1.0 Medium paintbrush
Roberta Phillips
I'm a housewife and and artist and a junk/thrift store enthusiast. I like to build things, make things, cook things, and paint things.