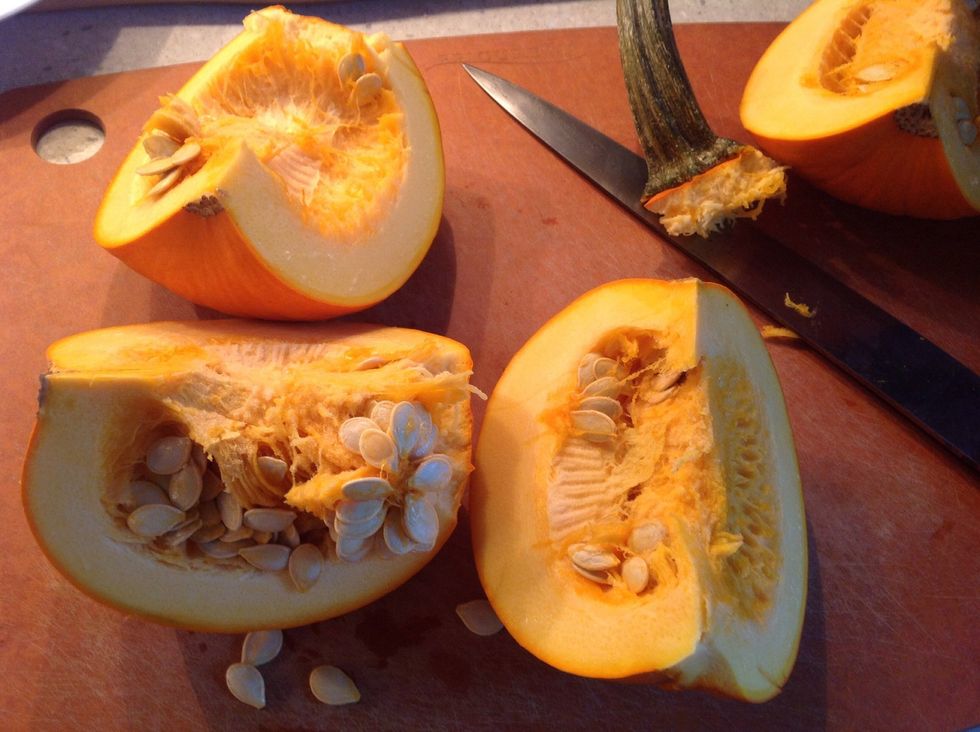 Scoop out the seeds from your pie pumpkins, or Halloween pumpkins.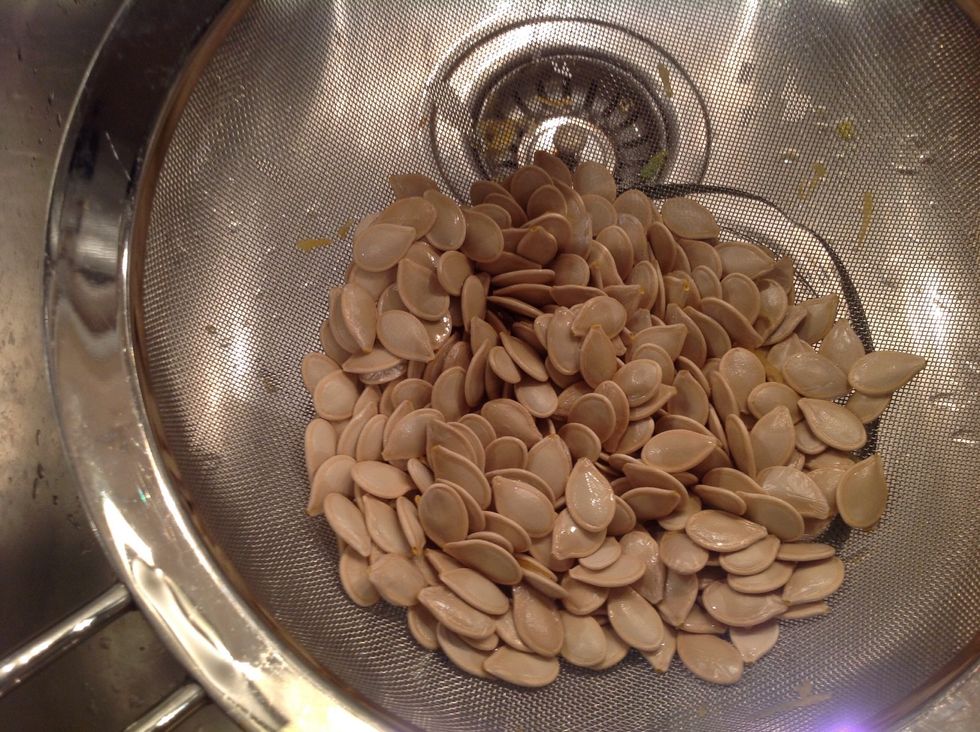 Rinse well. Remove as much pulp as you can.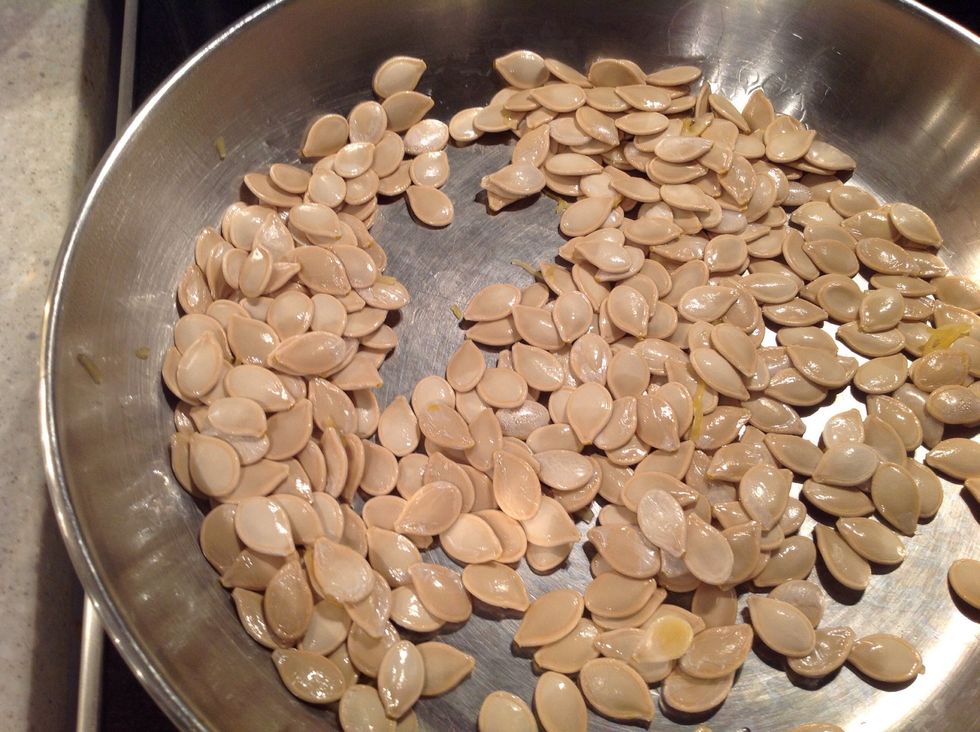 Slowly cook them Ina dry frying pan - drying them out completely and partially cooking them. Make sure to toast so much they colour.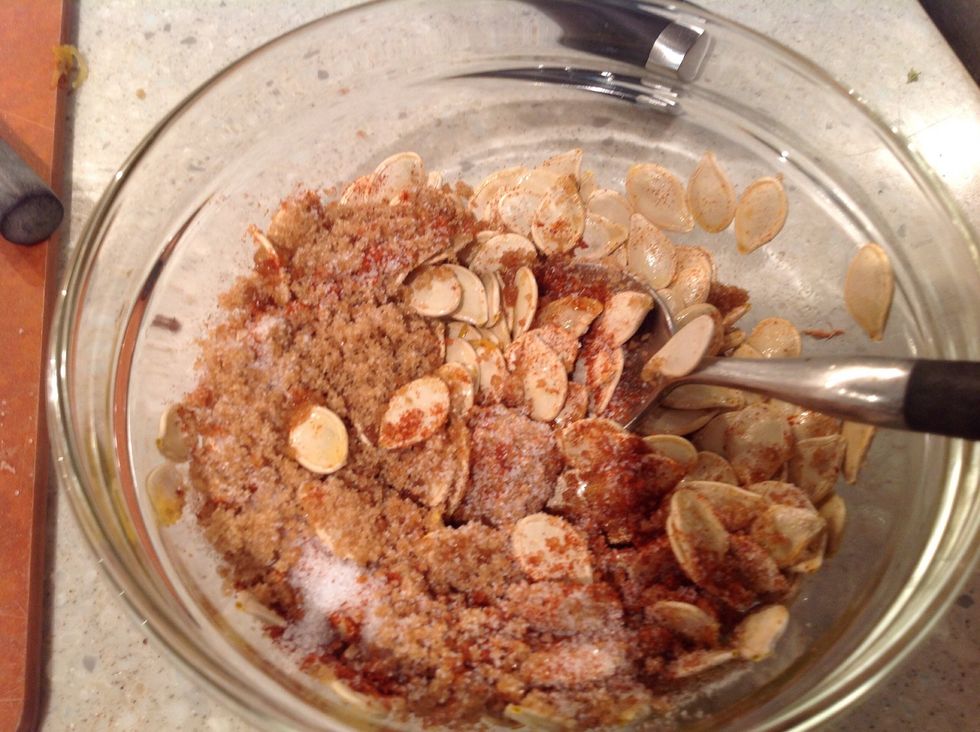 Mix with orange juice concentrate, paprika,and sugar.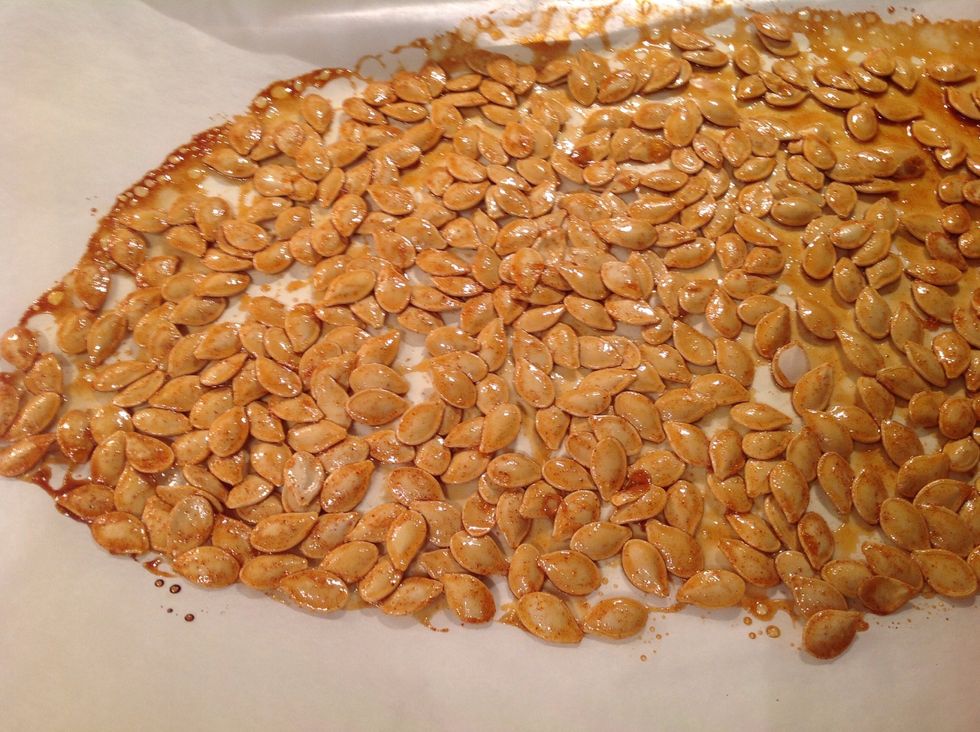 Roast in 350 degree oven. Timing will just be a judgement call. Watch so the sugars caramelize, but don't burn. Allow to cool completely before eating.
Fresh pumpkin seeds
2.0Tbsp Orange juice concentrate
2.0Tbsp Sugar (half white, half brown or whatever you have
1.0tsp Paprika
Margaret Mckellar
Marketer by day; Mom, amateur chef and passionate foodie by night. Experimenting in the kitchen.