How to make candied orange peels to use in cocktails
Make Candied Orange Peels to Use in Cocktails
135
Remove flesh from oranges. Remove the white pith. Cut in narrow strips.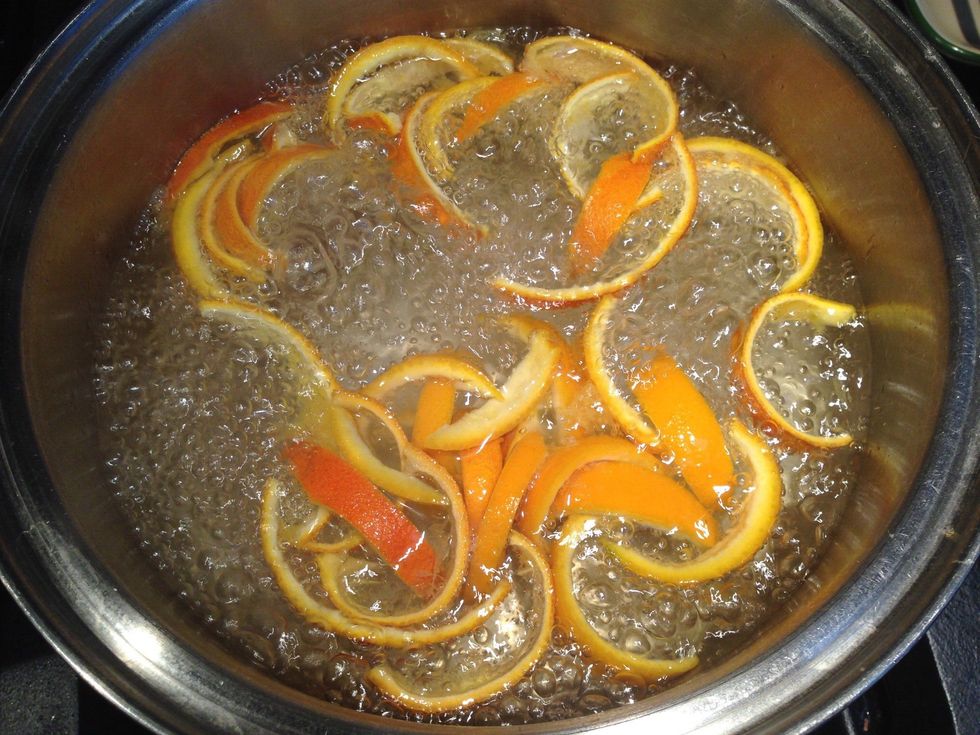 Boil in water for 15 minutes.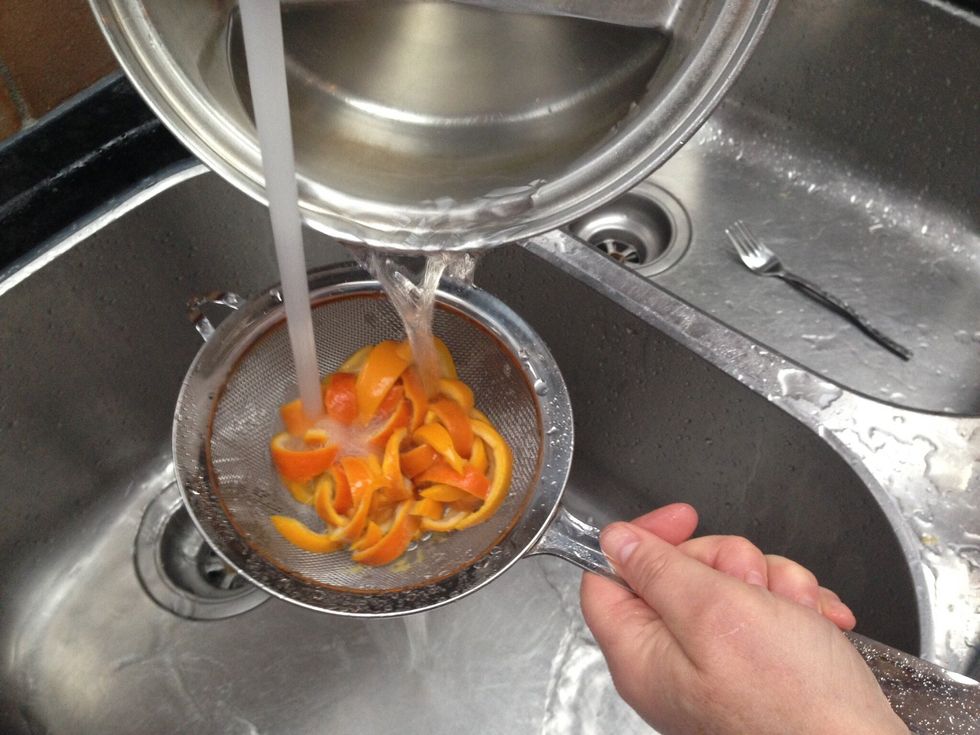 Rinse.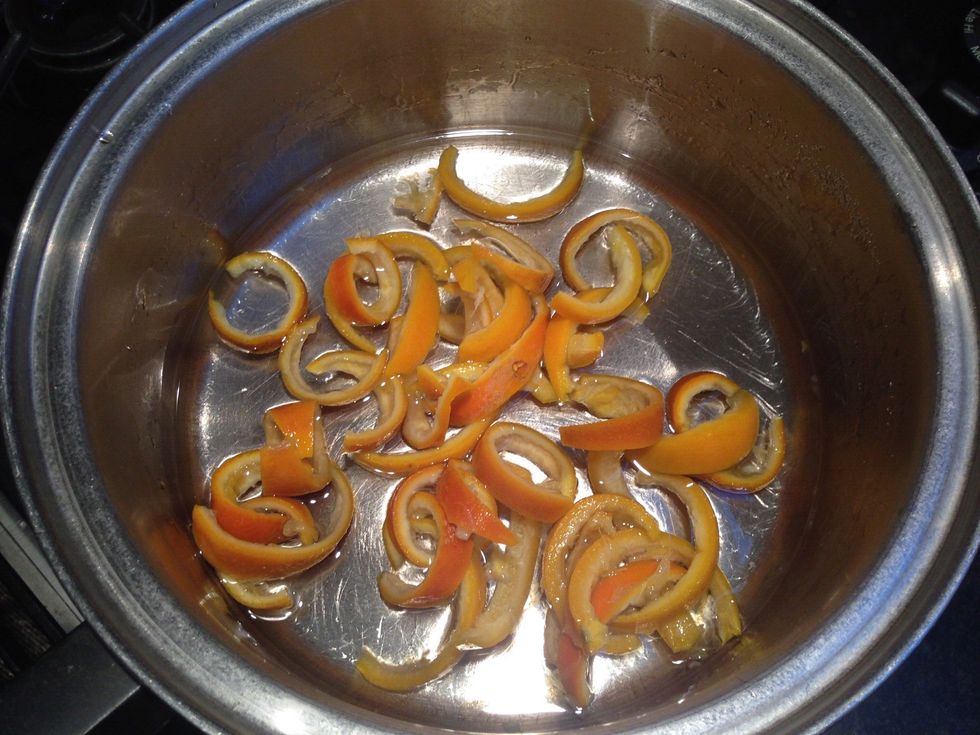 Add 1 cup sugar and 1 cup water to saucepan, bring to a boil, stir to dissolve the sugar. When ready, turn down heat to a simmer, add orange peels, cook for 45 minutes.
Remove from pan. Place in baggie, add 1/2 cup or more sugar. Shake to coat the peels. Place and spread on plate and let dry overnight. Next day put in a new baggie. Store it in the fridge.
2.0 orange
1/2c sugar
1.0c water