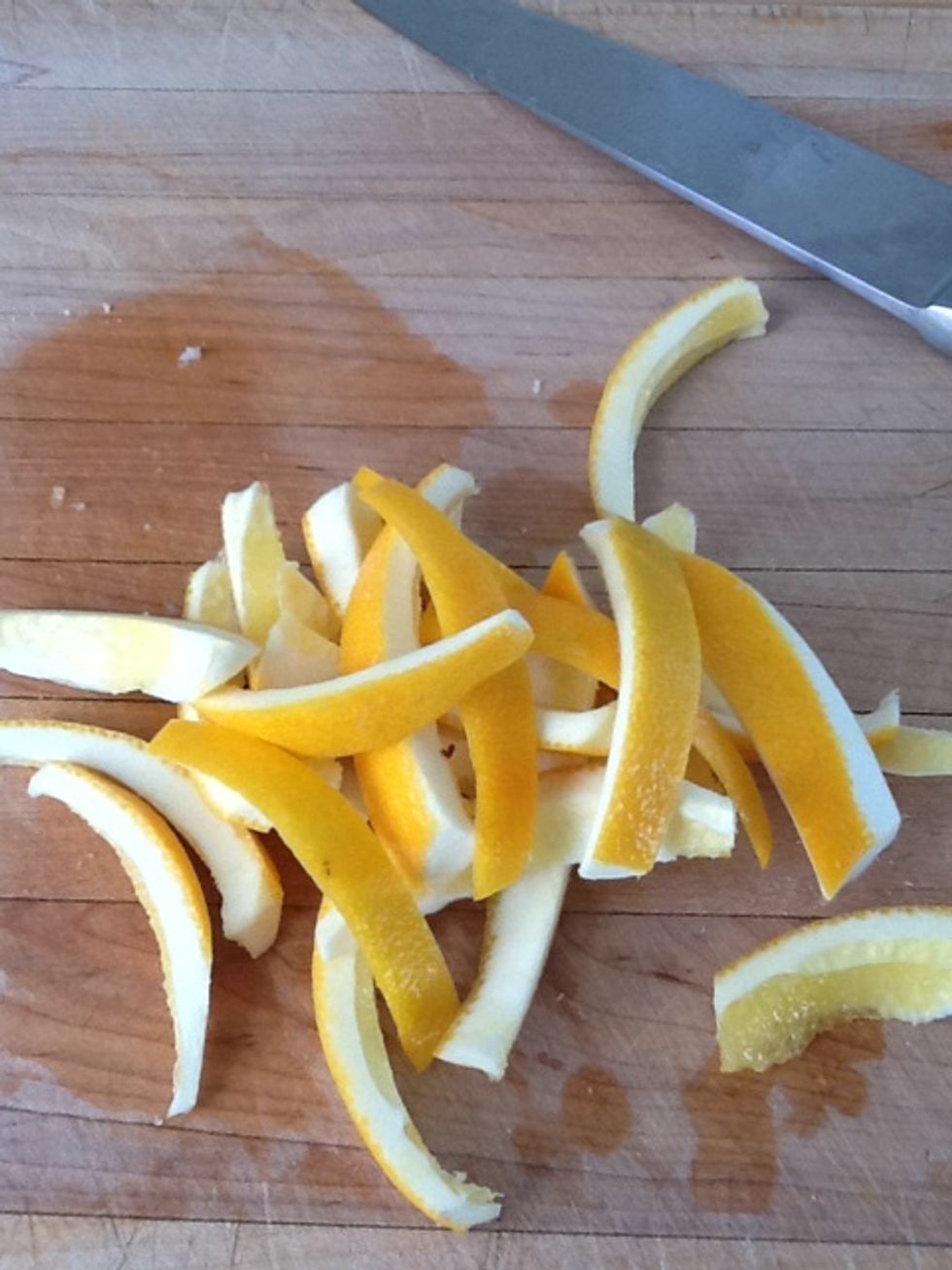 Remove orange rind and cut into strips.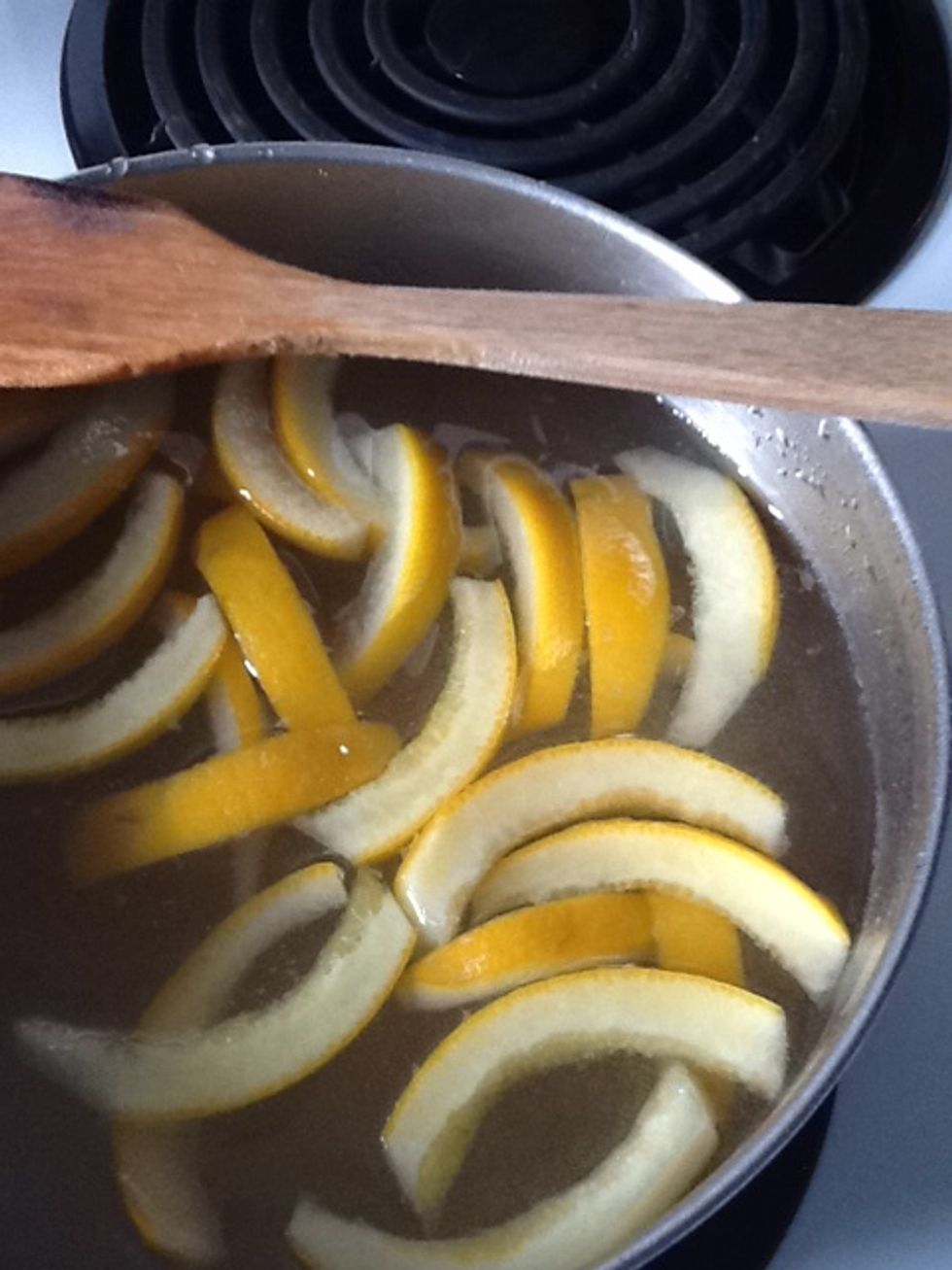 Combine equal parts sugar and water in the saucepan (about 3 times as much simple syrup as strips). Add orange peel and bring to a boil, stirring until sugar is dissolved. Boil until translucent.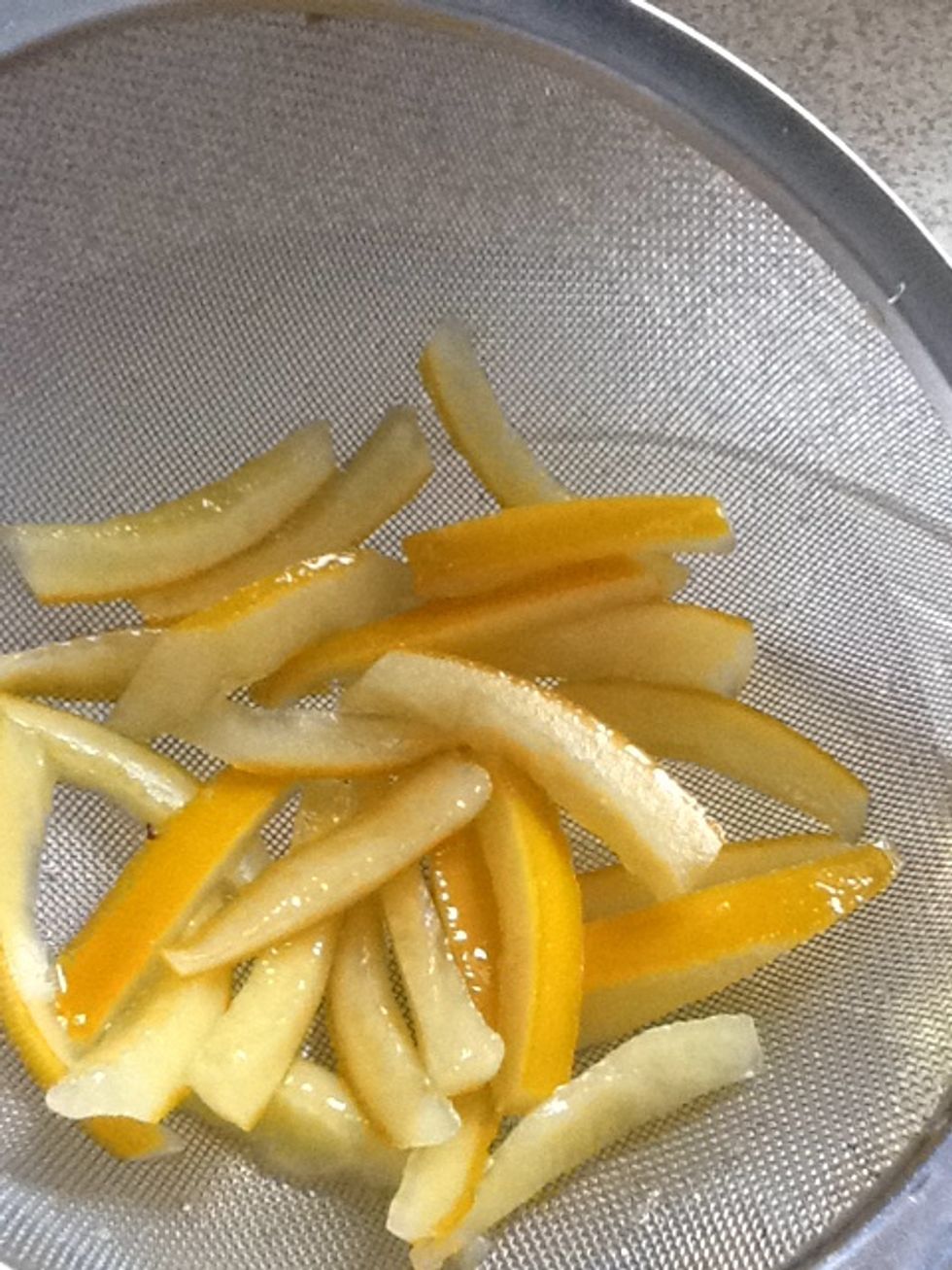 When the white pith is translucent on the edges, drain over a bowl. (The syrup makes yummy cocktails.)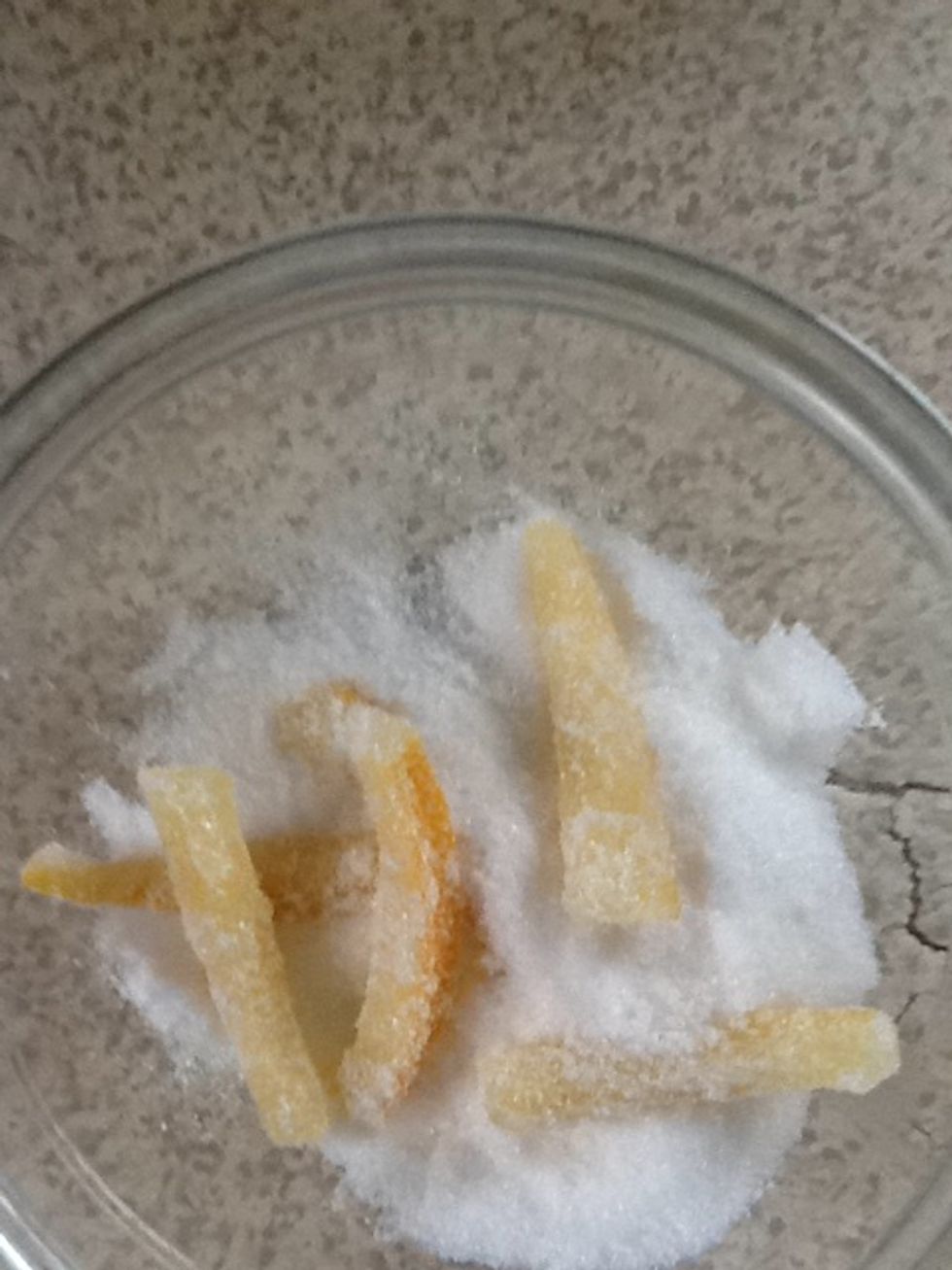 Pour some sugar in a bowl and toss the warm strips in the sugar.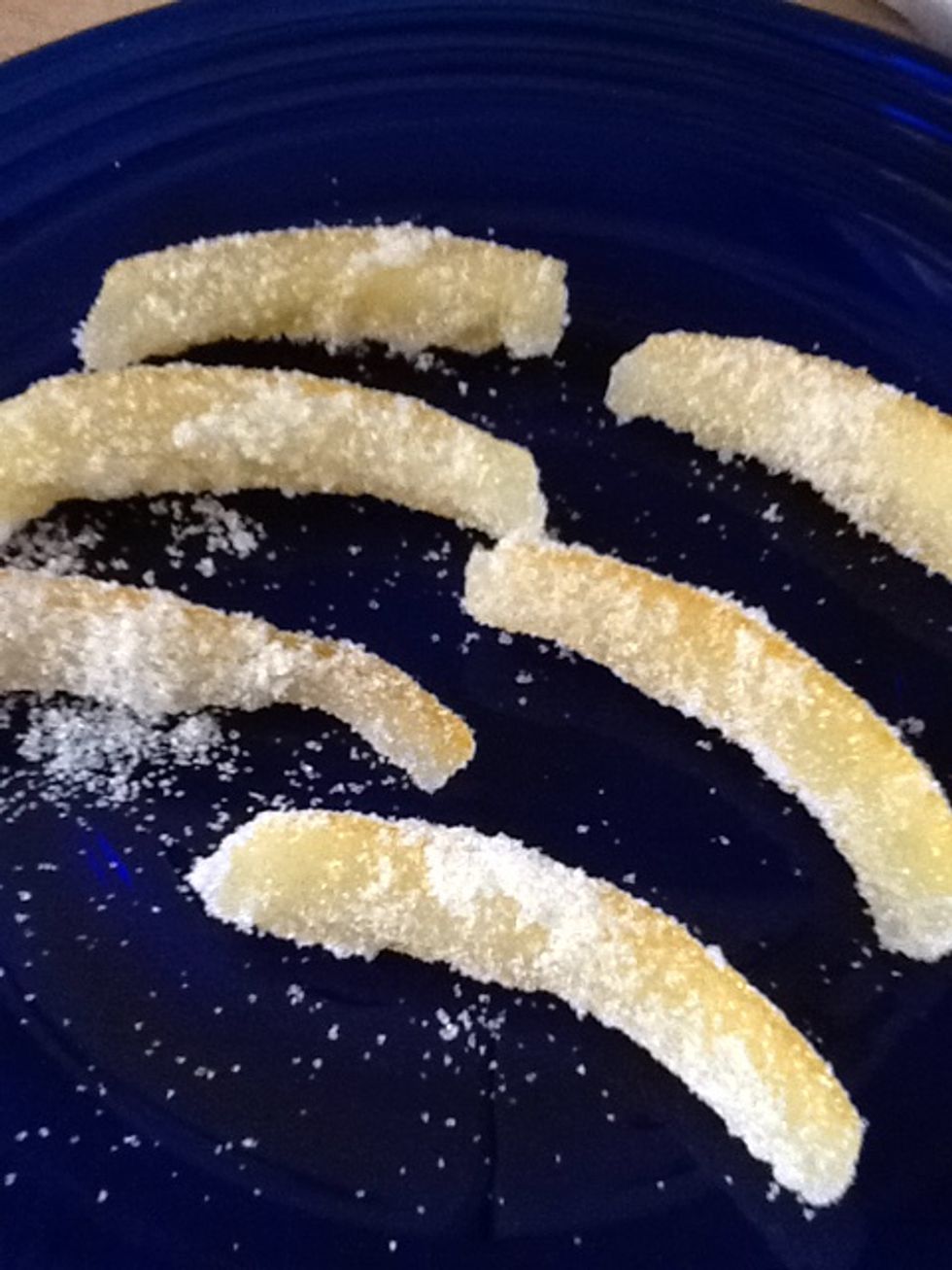 Transfer to a plate and let dry in a single layer.
3.0 Oranges
6.0c Granulated sugar
1.0 Sharp knife
1.0 Saucepan
1.0 Strainer
1.0 Wooden spoon
1.0 Medium bowl