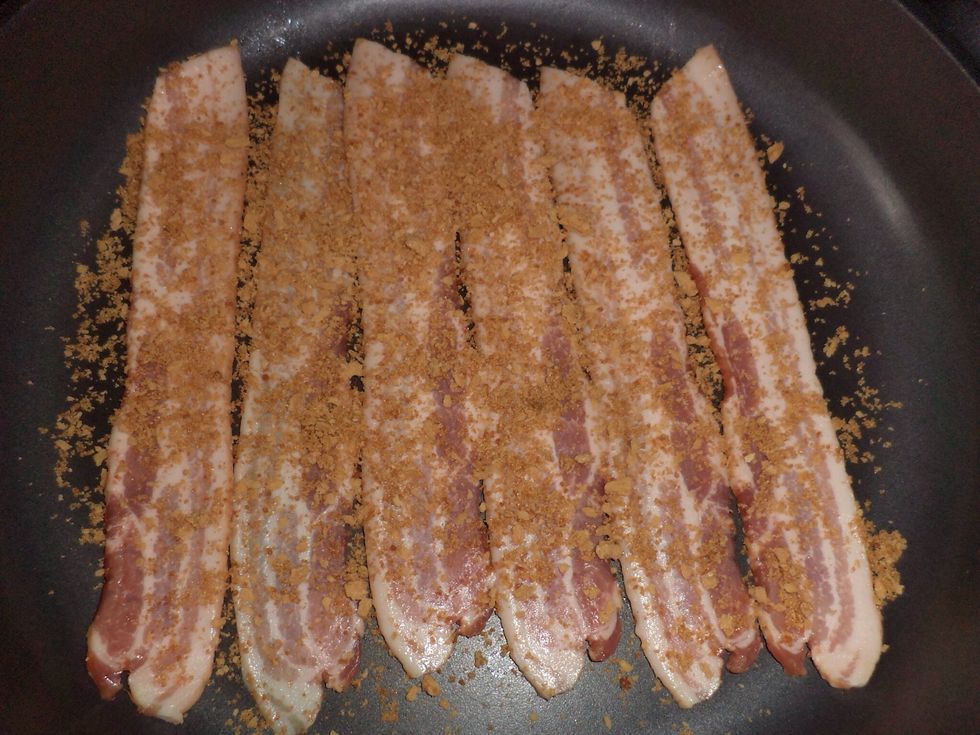 Place bacon in a cold frying pan. My stovetop temp ranges from lo-10 in increments of 2. Once bacon is in the pan I'm starting it at 4 and starting a timer for ten mins. Sprinkle with half of sugar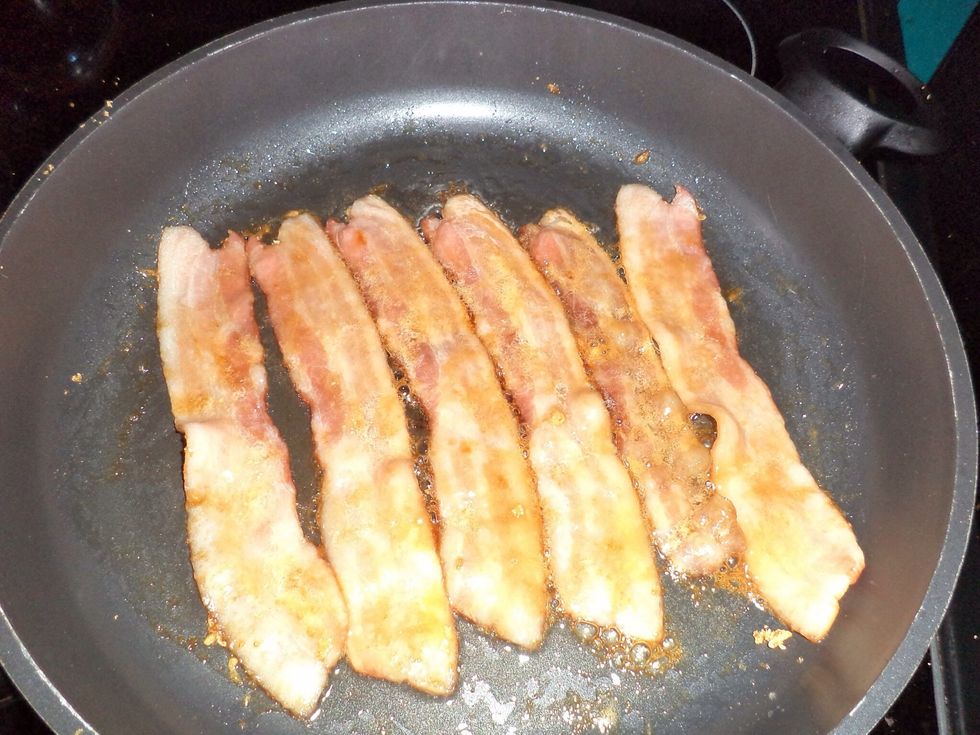 Keep the bacon moving in the pan every few mins. At 5mins turn your pan down(mine went down to 2)The sugar and bacon grease make a very hot combo! After 10 mins flip and sprinkle with remaining sugar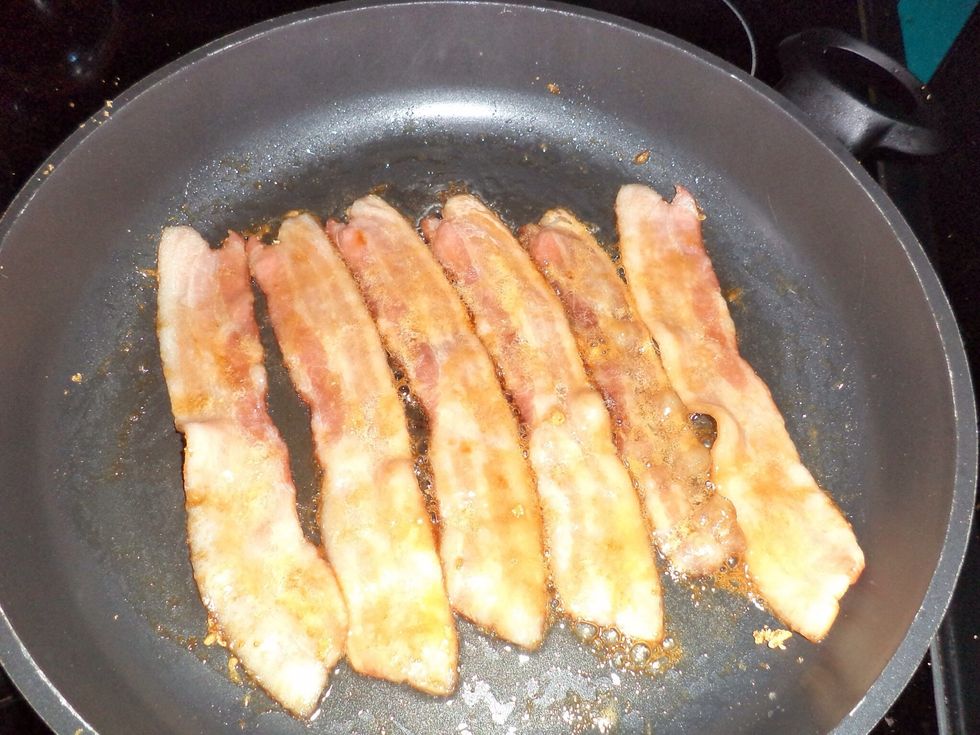 Now keep on that side for 3 mins or so then flip.Now every couple minutes flip until totally cooked while still sliding around pan.Total time is about 20 mins. You can turn it down more too if needed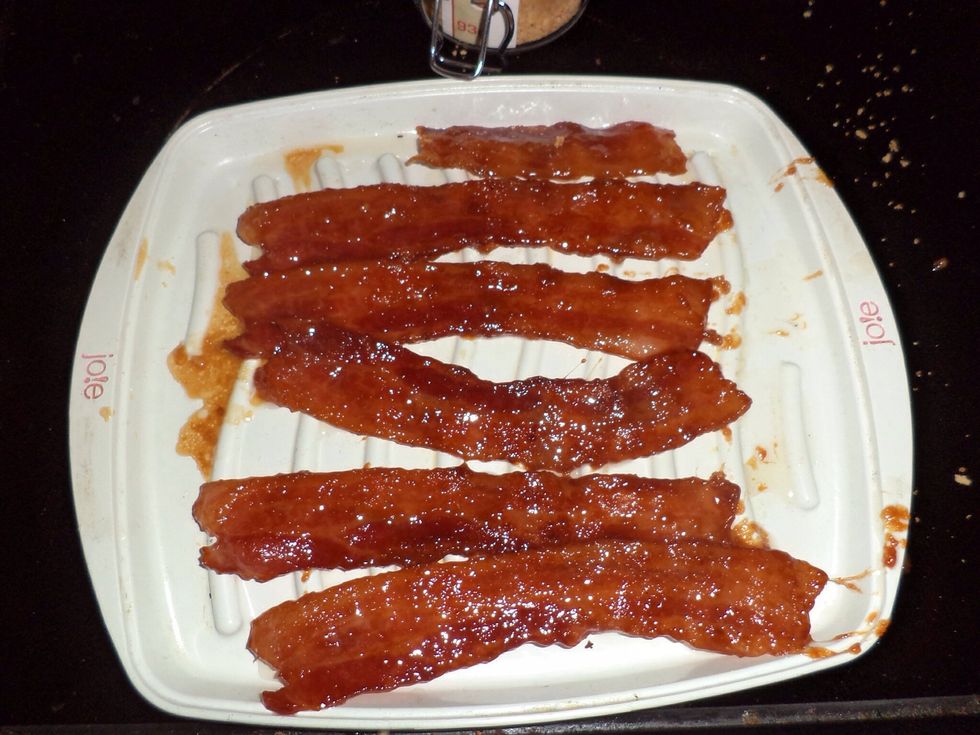 Place bacon on a plate without any paper on it. Paper towel is not the friend of candied bacon. Let it sit there if you can! The smell is amazing and resisting it is tricky almost torture like! ;)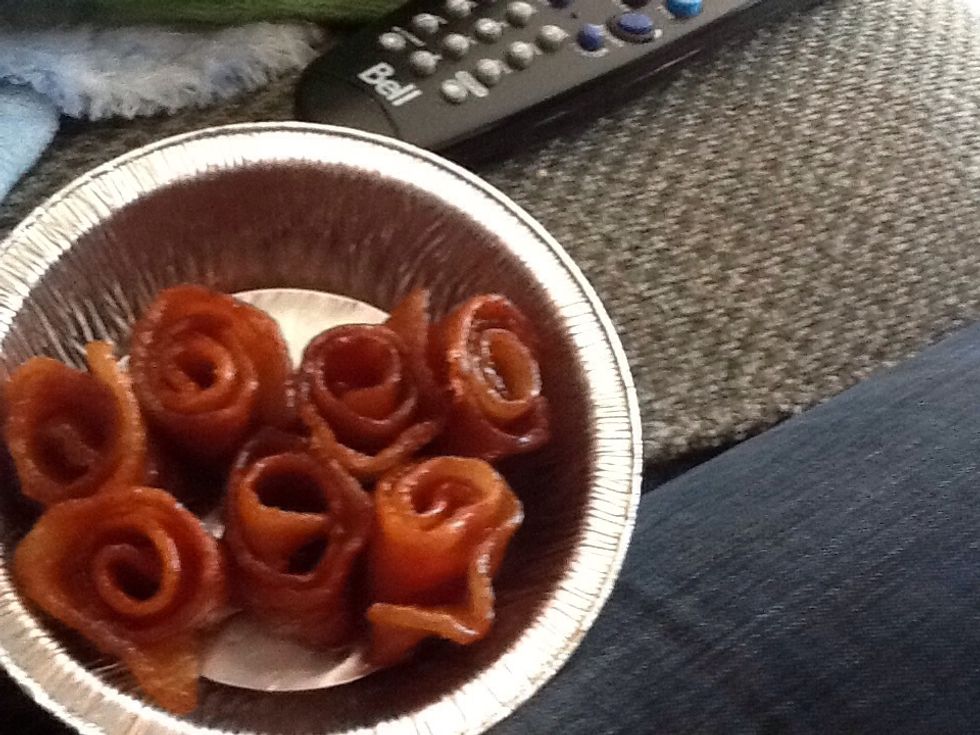 Use them to make bacon roses! Wait till slightly cooled and then roll them up before the sugar hardens.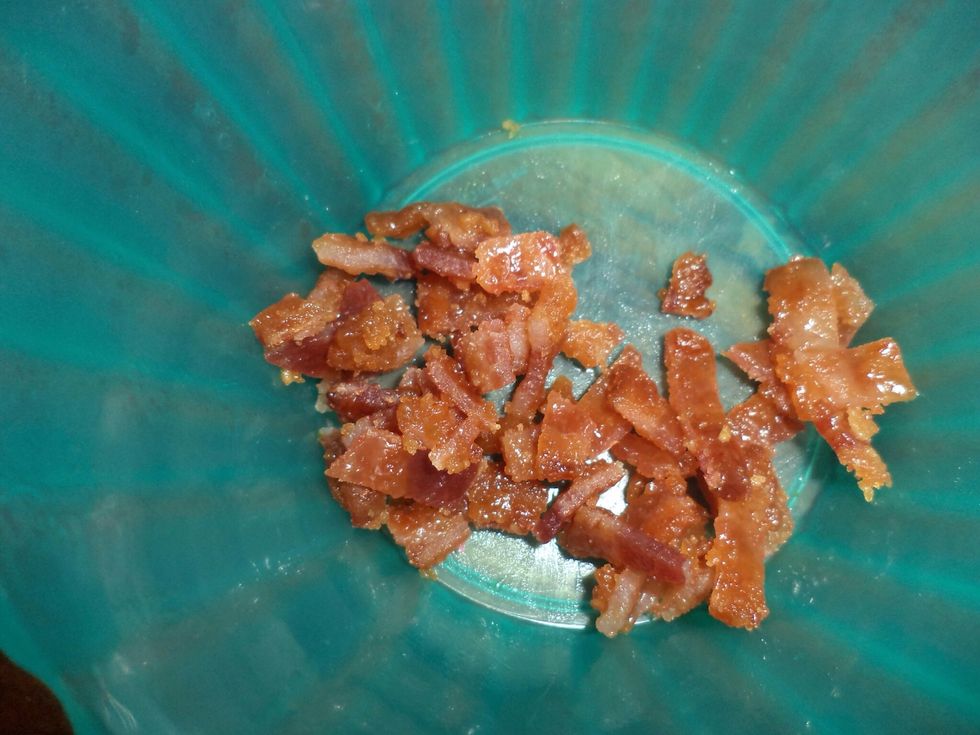 Candied bacon sprinkles! Use to decorate cakes or donuts....or even your tongue!! I dress my tongue up with candied bacon all the time! Enjoy your treat cause someone may try and steal it on you!!
8.0 Pieces of bacon
1/4c Brown sugar(can be mixed with maple sugar)
Ashley S
Love to bake! Can't stop most days. My mama and grandmother were both professional bakers so I'm always trying to live up to them!