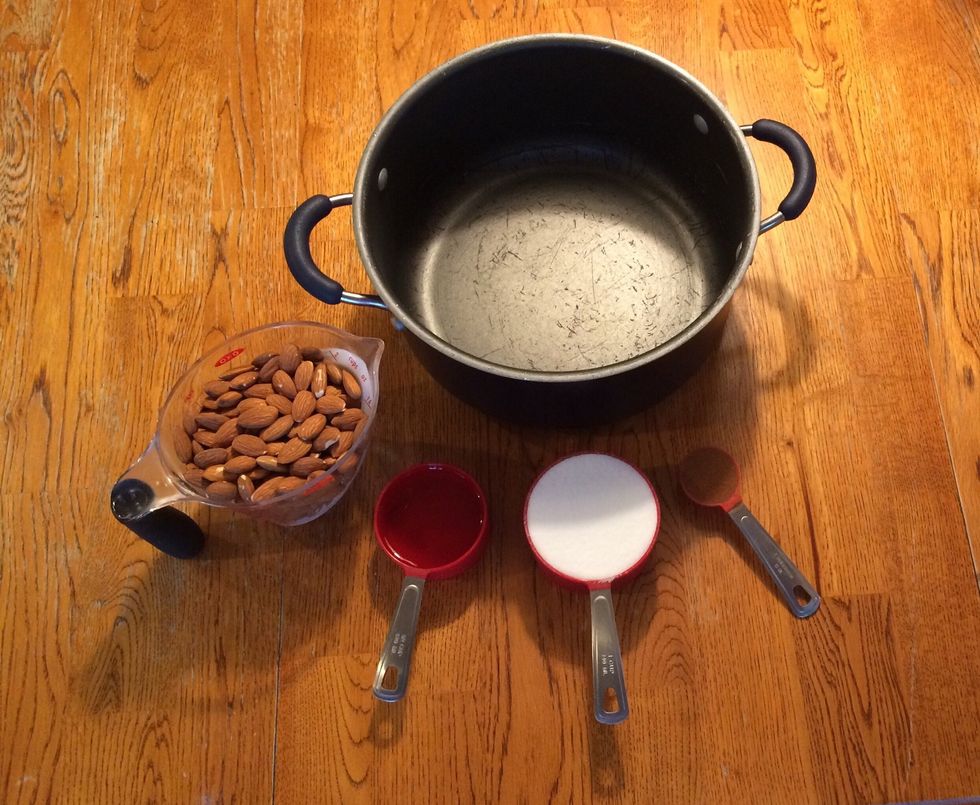 You will need: -a large pot -two cups of almonds -one cup of sugar -half a cup of water -one tablespoon of cinnamon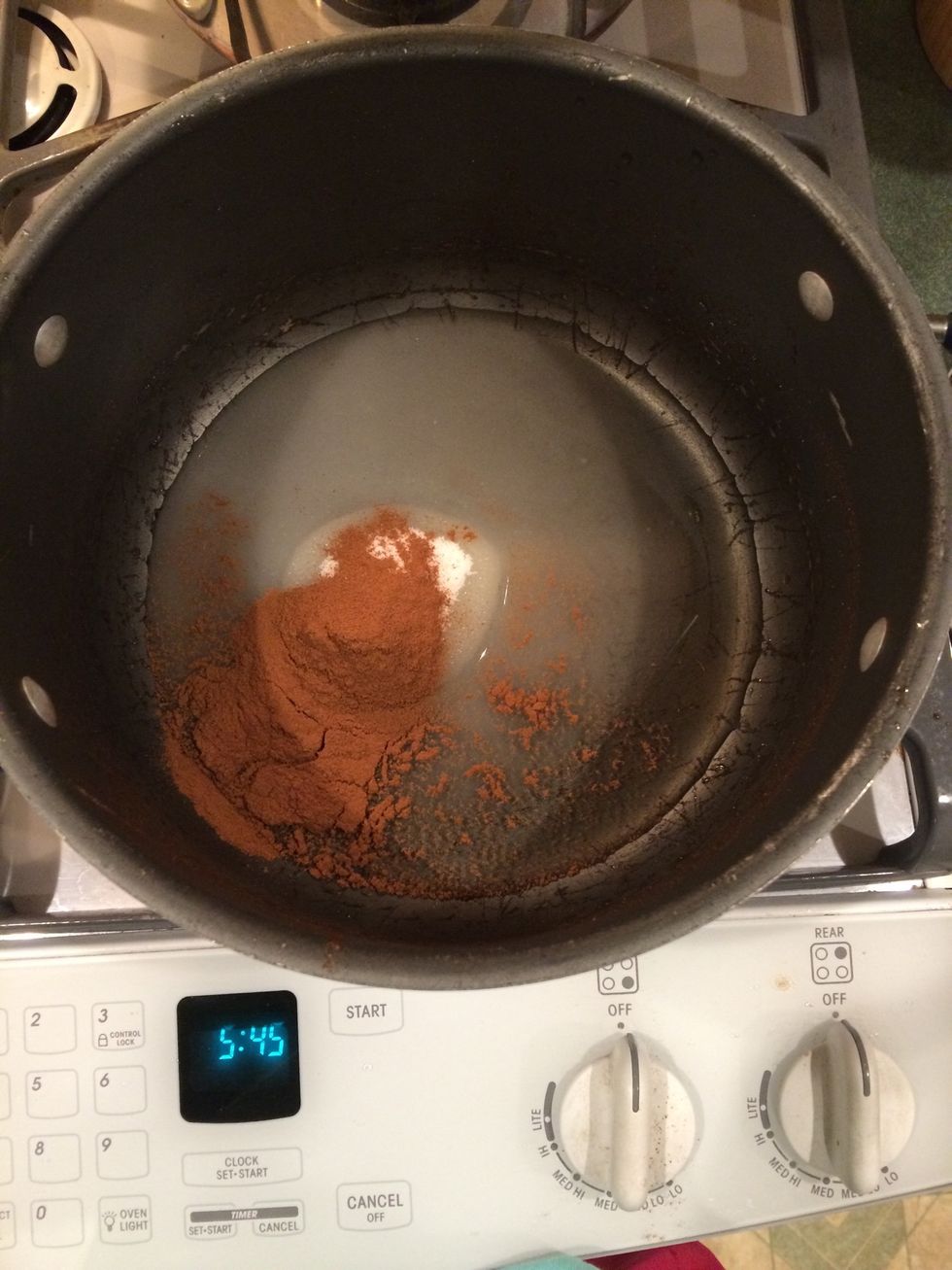 Pour the sugar, water, and cinnamon in the large pot, and heat it on the stove on medium heat.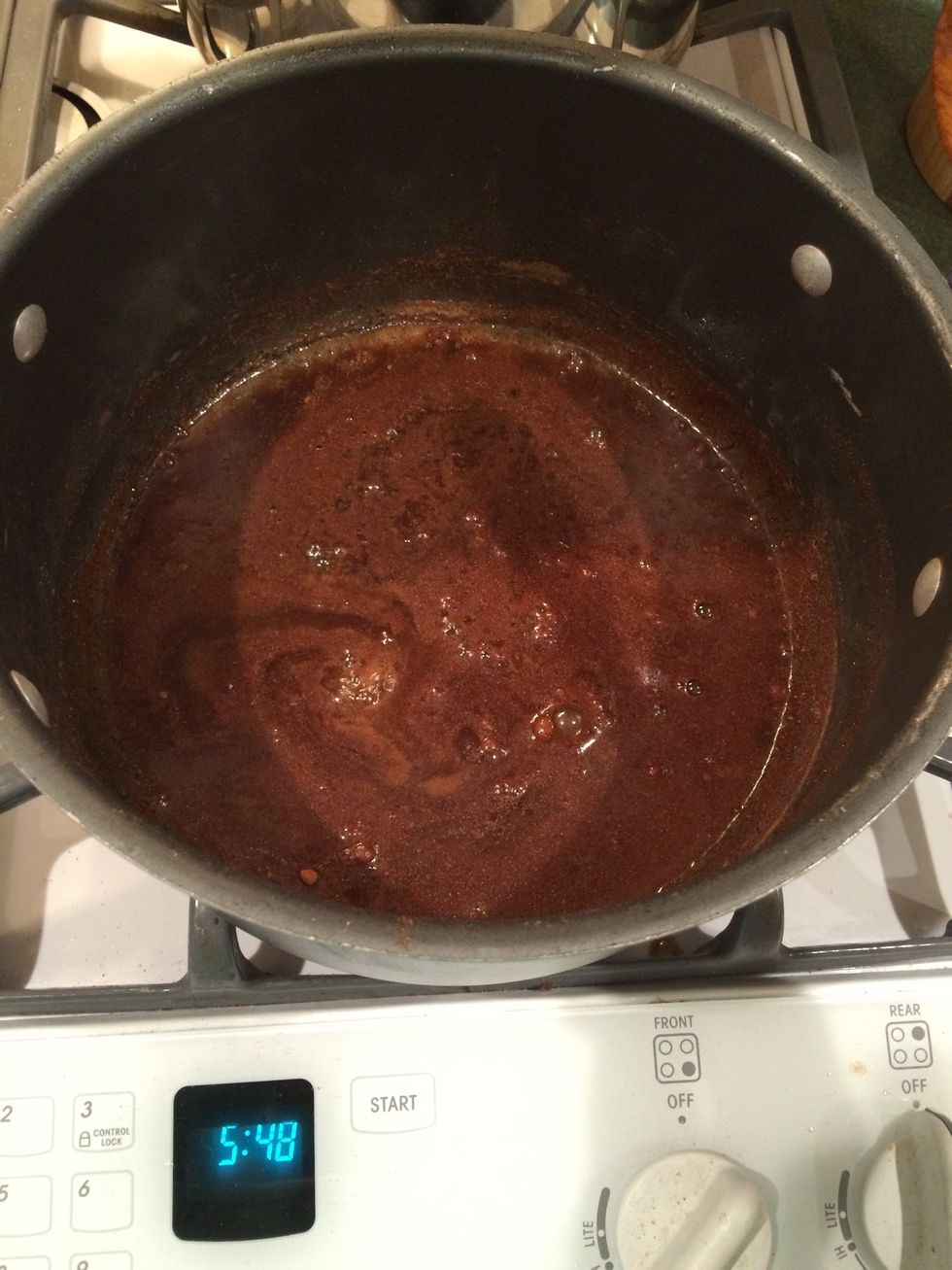 Keep the liquid on medium heat until it boils.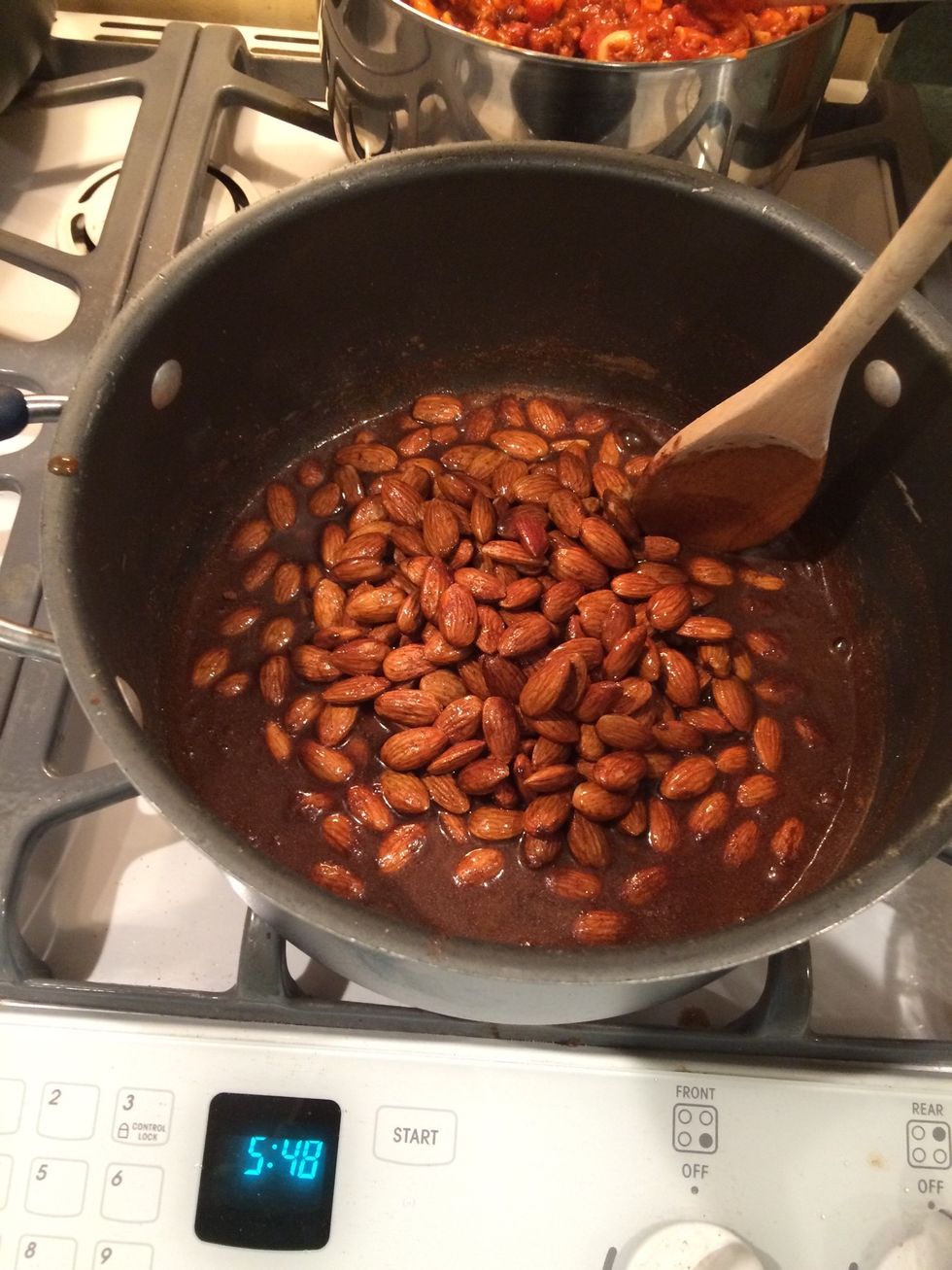 When it starts to boil, pour in the almonds and stir until the liquid evaporates.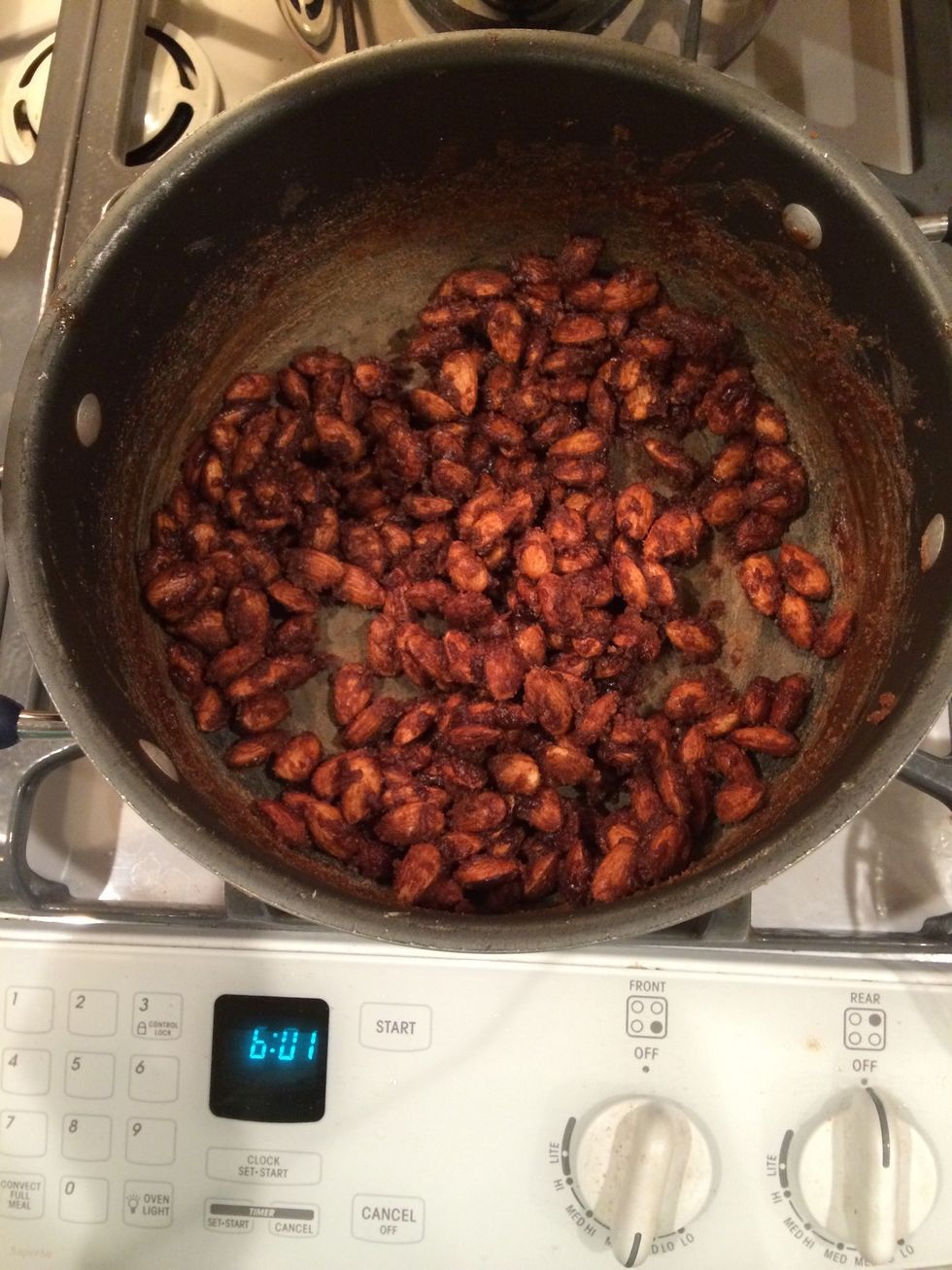 When the liquid evaporates the almonds will become very thick and carmely.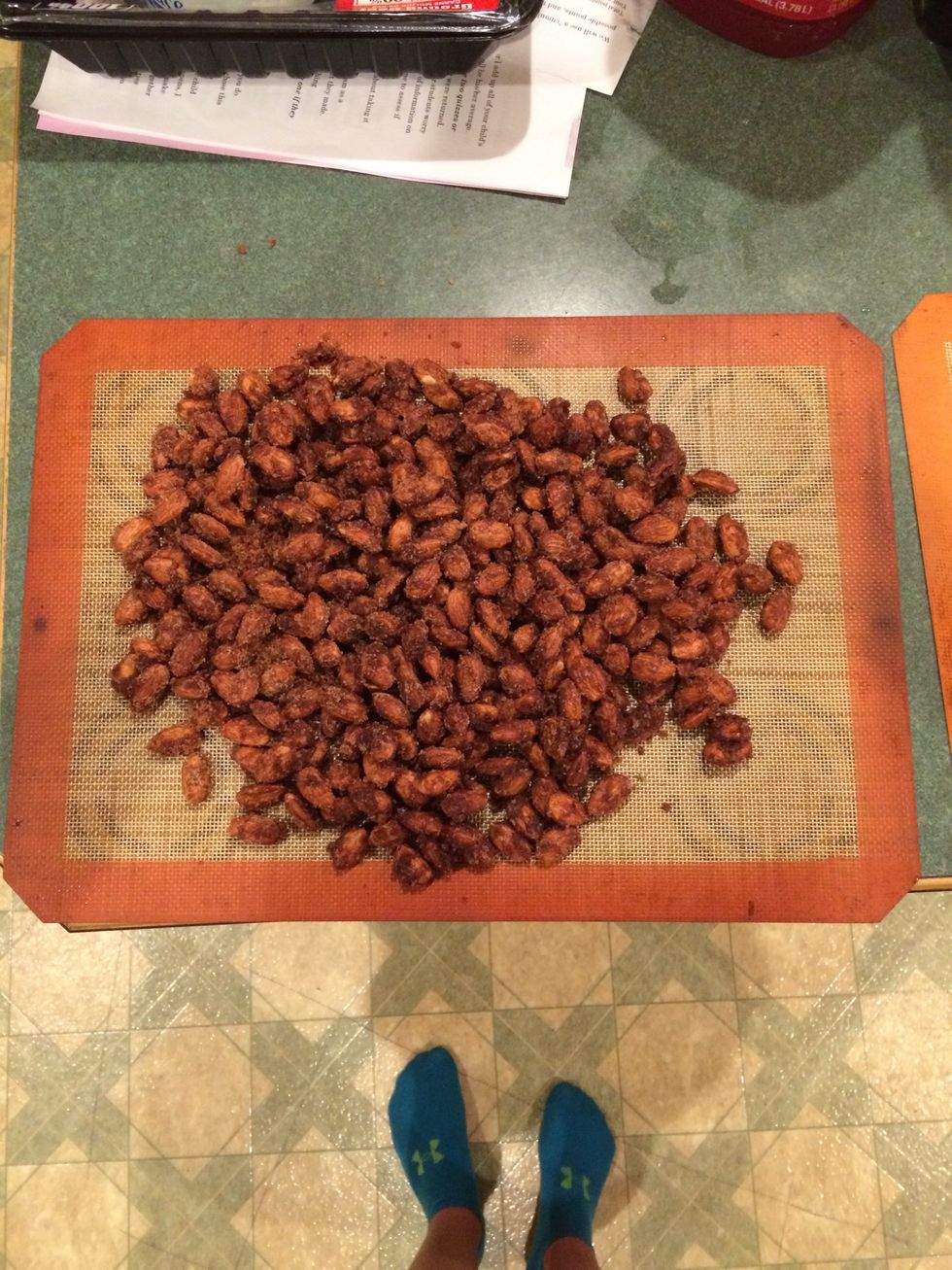 Pour the almonds out on parchment paper or a nonstick pan and let them cool and dry for about an hour.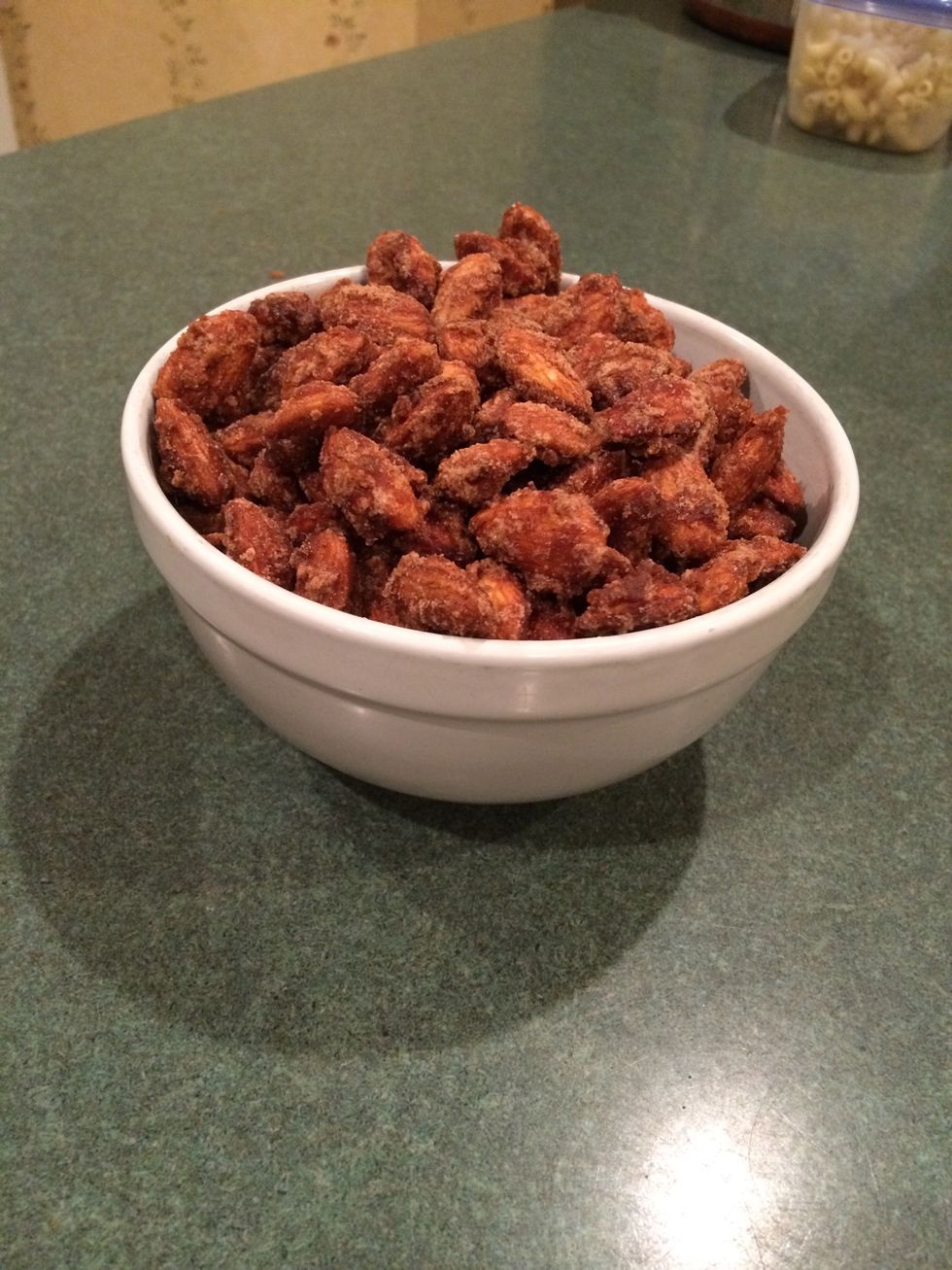 After an hour you can pour them into a bowl and enjoy!
1.0c Sugar
0.0c Water
1.0Tbsp Cinnamon
2.0c Almonds
Parchment paper
Large pot