A pizza dough stuffed with your favorite fillings - tomato, cheese, Italian sausage, mushrooms....the possibilities are endless. And so delicious!
20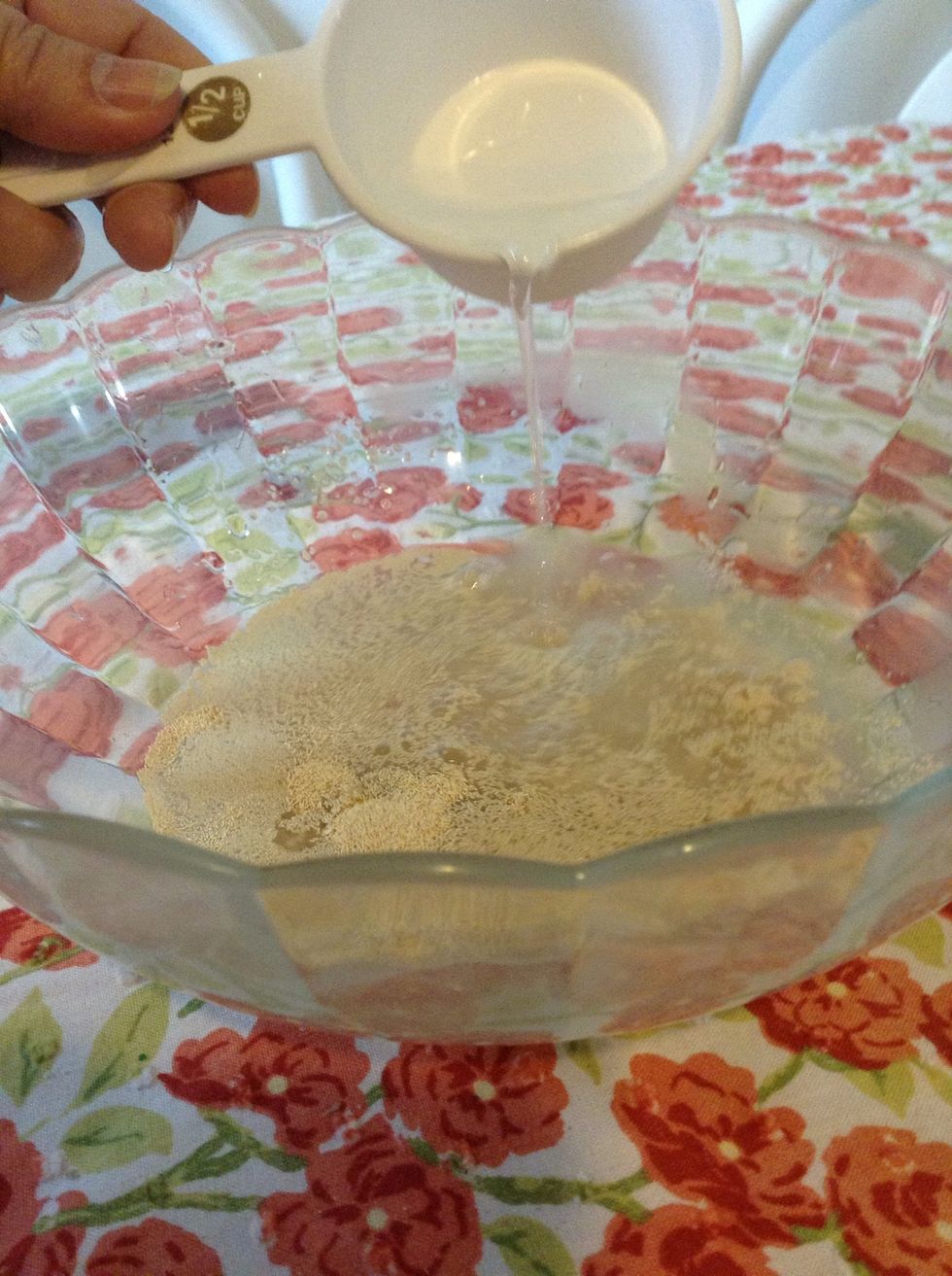 Mix yeast, sugar and warm water in a bowl.
Whisk well and set aside while we prepare our flour mixture.
Measure the flour into a large bowl.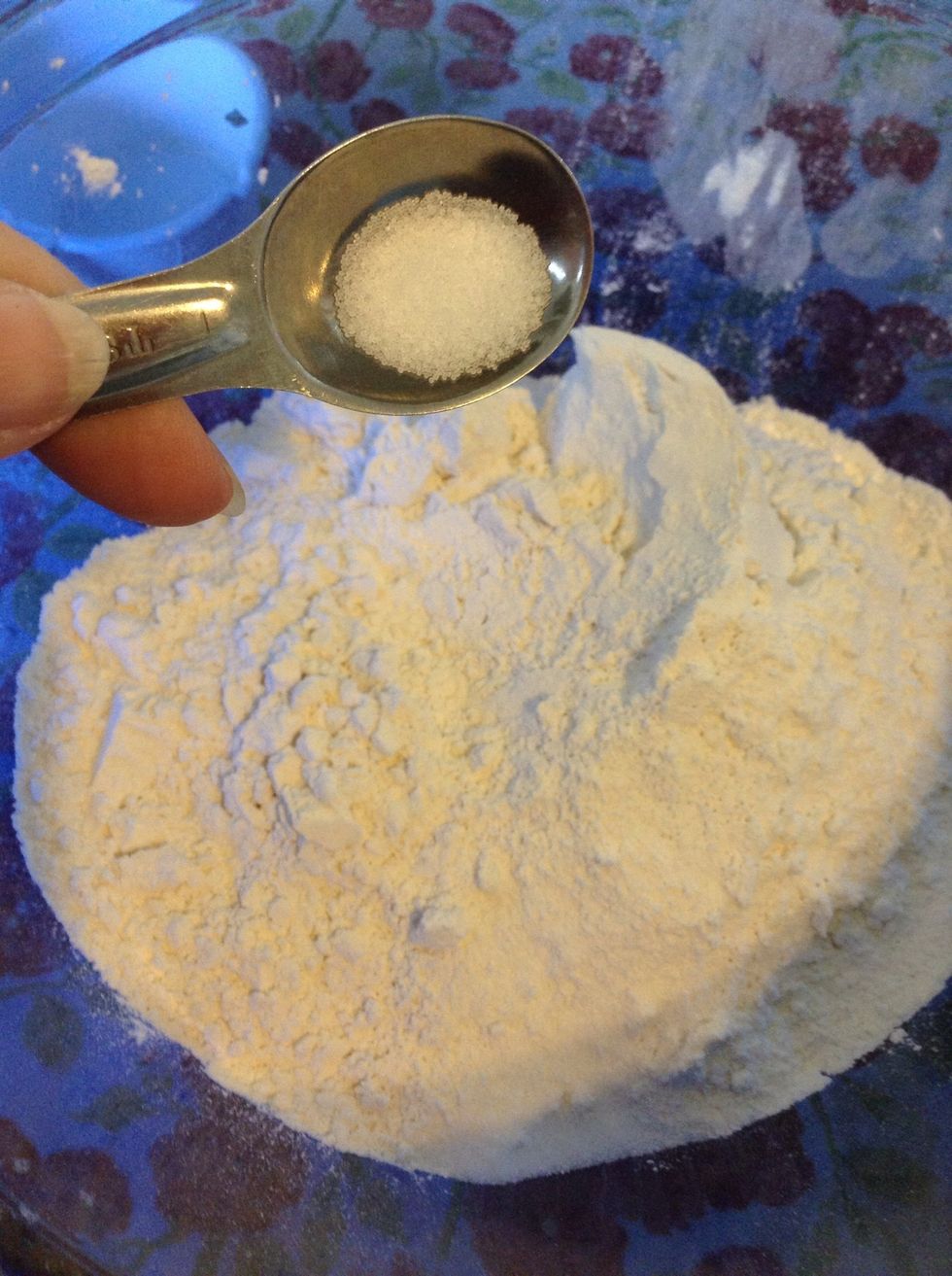 Into the flour, add salt. . .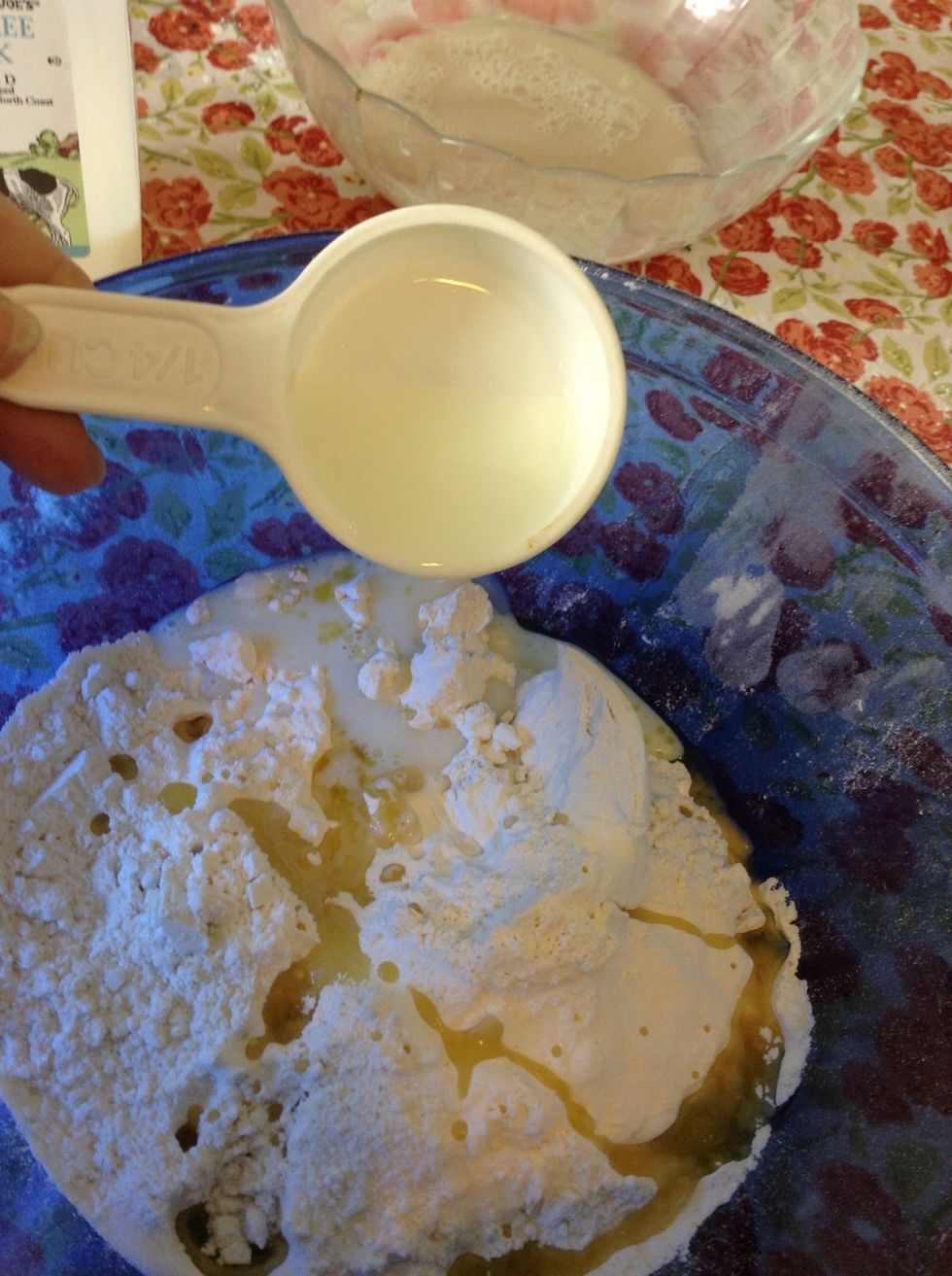 . . .cold milk and the olive oil. You'll use 3/4 to 1 cup of milk - you should stir as you add it to see how much you're going to need. You don't want the dough to be too dry.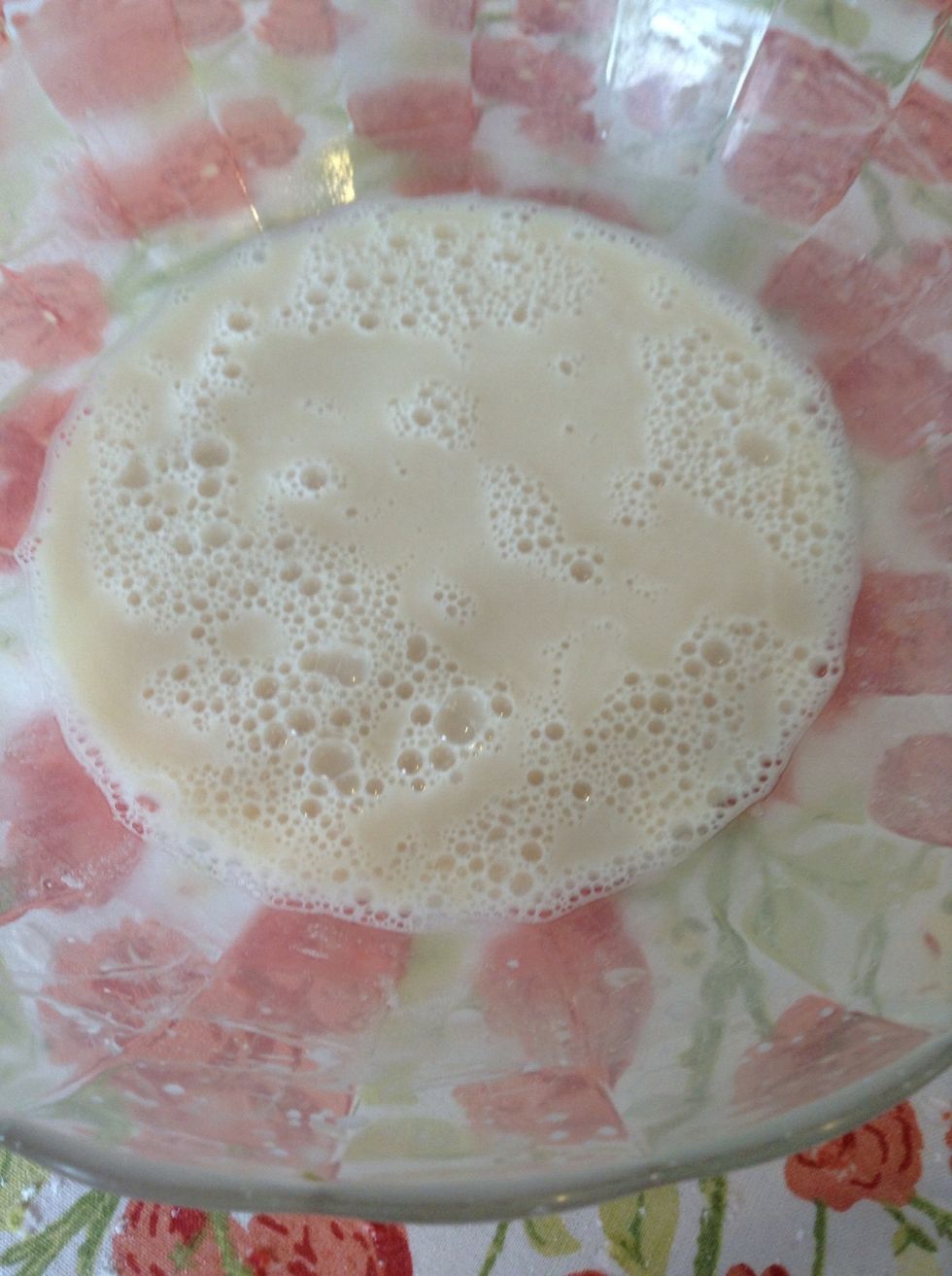 When the yeast mixture gets foamy, then it's ready.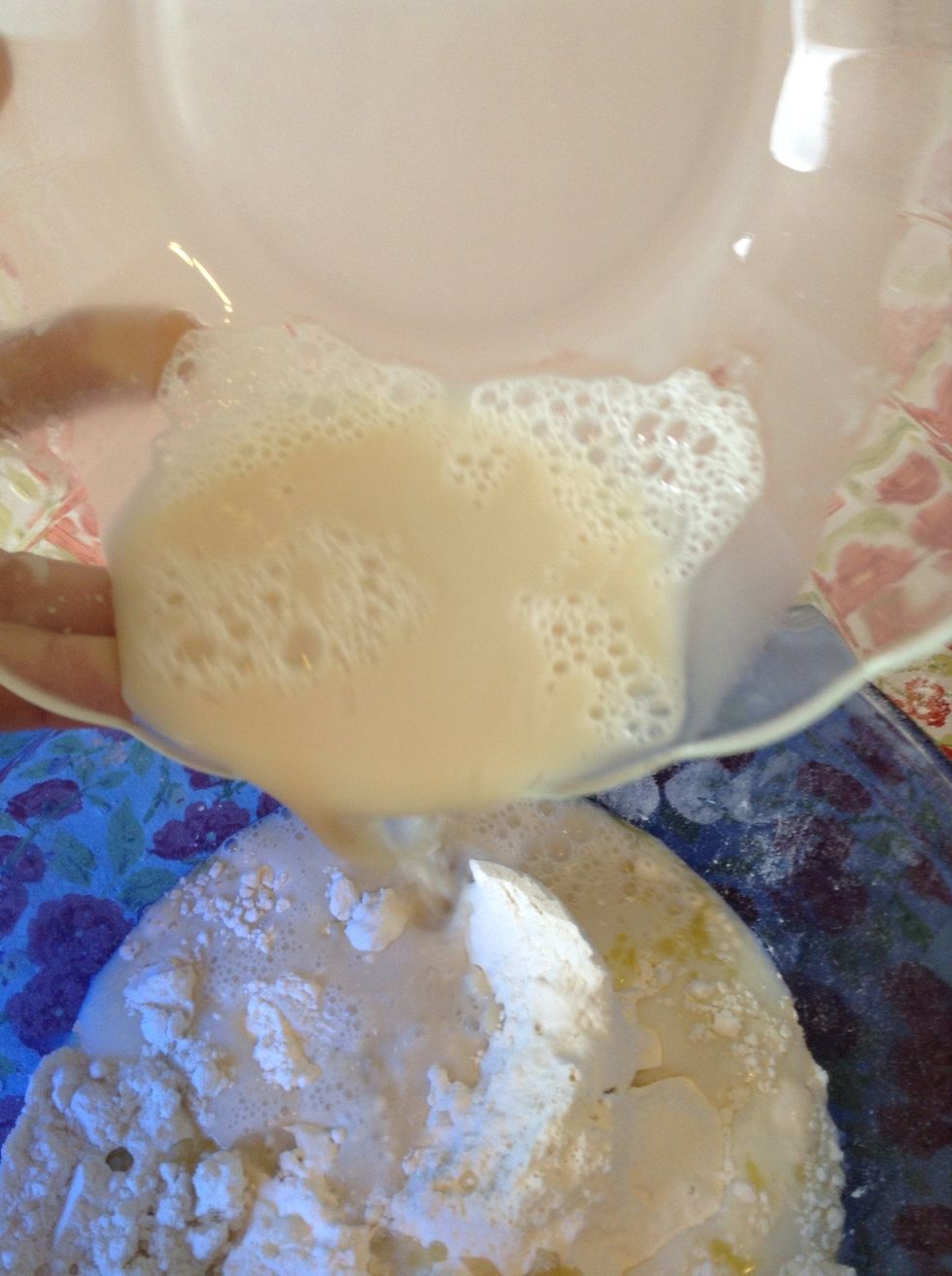 Add that to the flour mixture.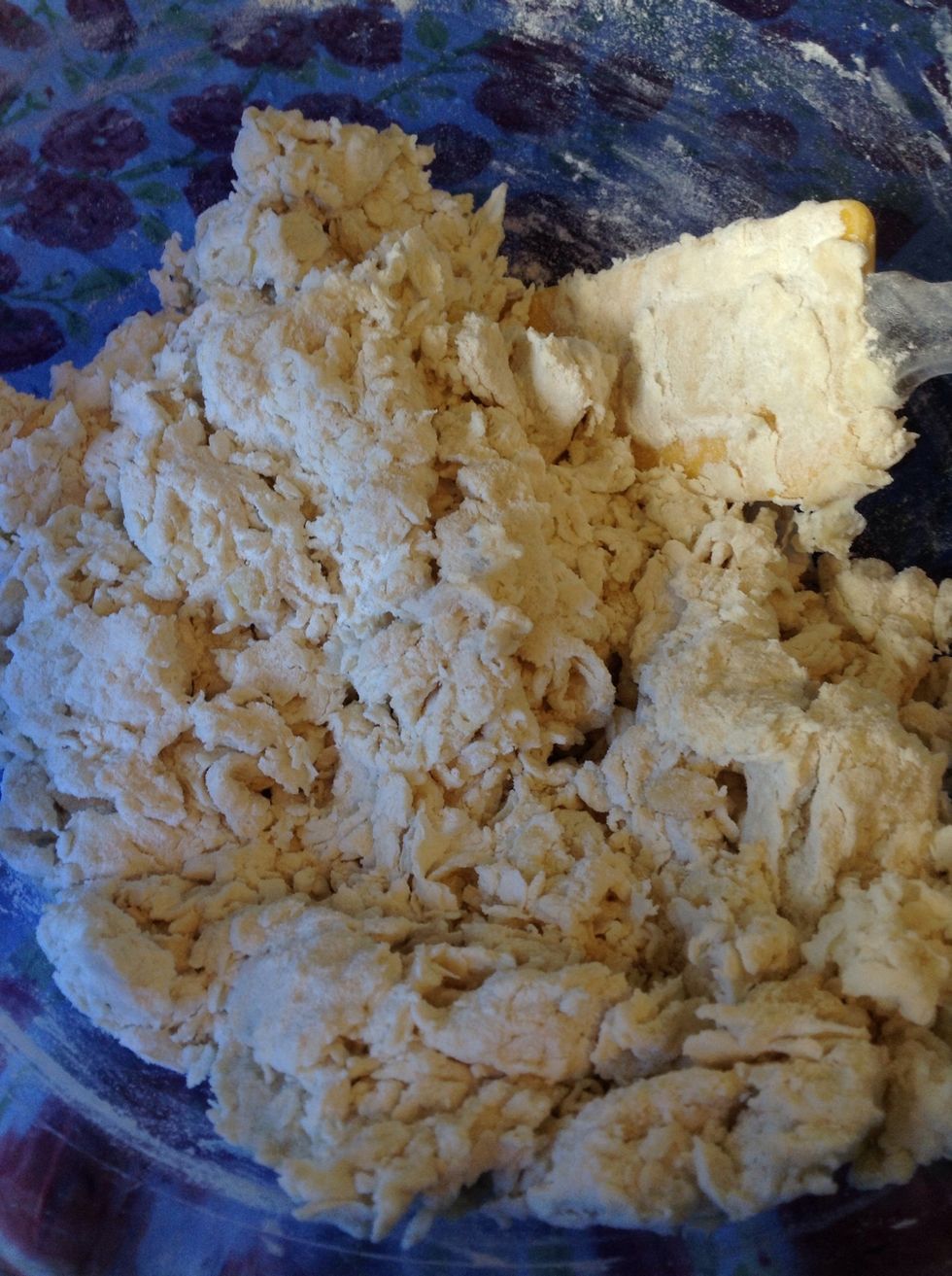 Mix well.
Then put that onto a floured surface because now we need to knead the dough (Sorry, I couldn't resist! 😜)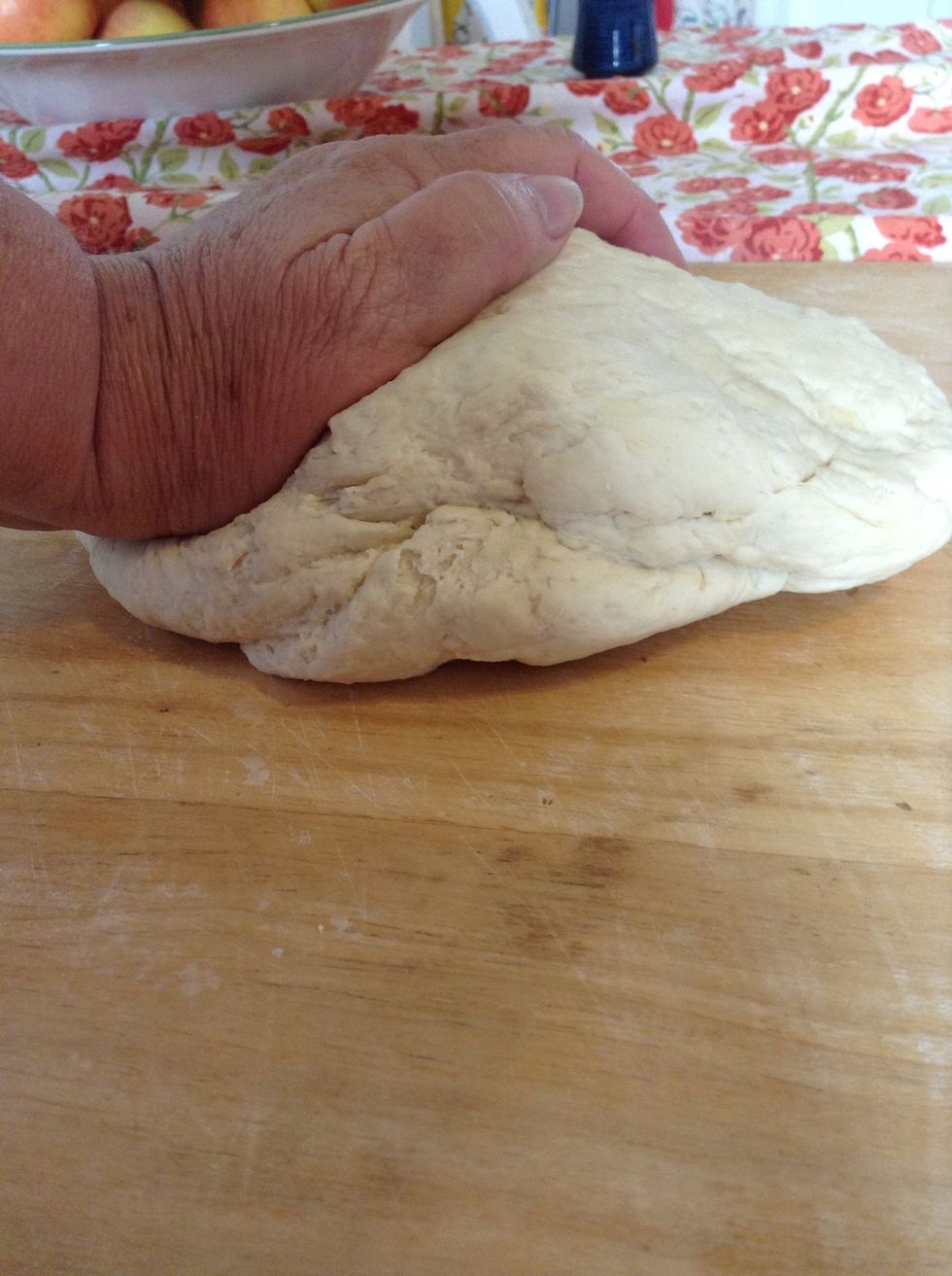 Knead the dough 50 times. Then let rest for about two minutes. Then knead 20 more times. The dough should be soft and smooth.
Put the ball of dough into a bowl and let it rise for about one and a half hours.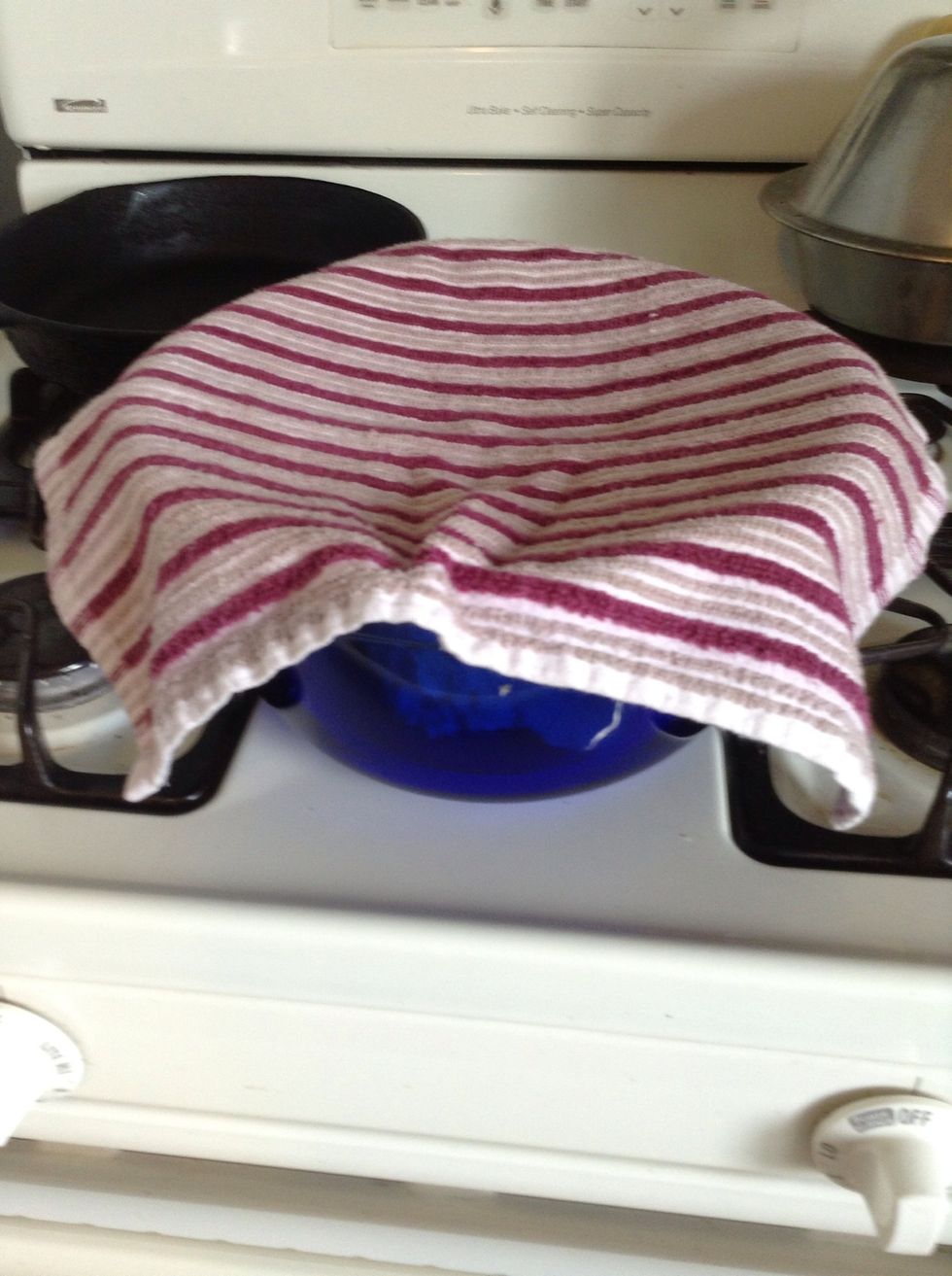 Cover and put the dough in a warm place. I put mine on the top of the stove.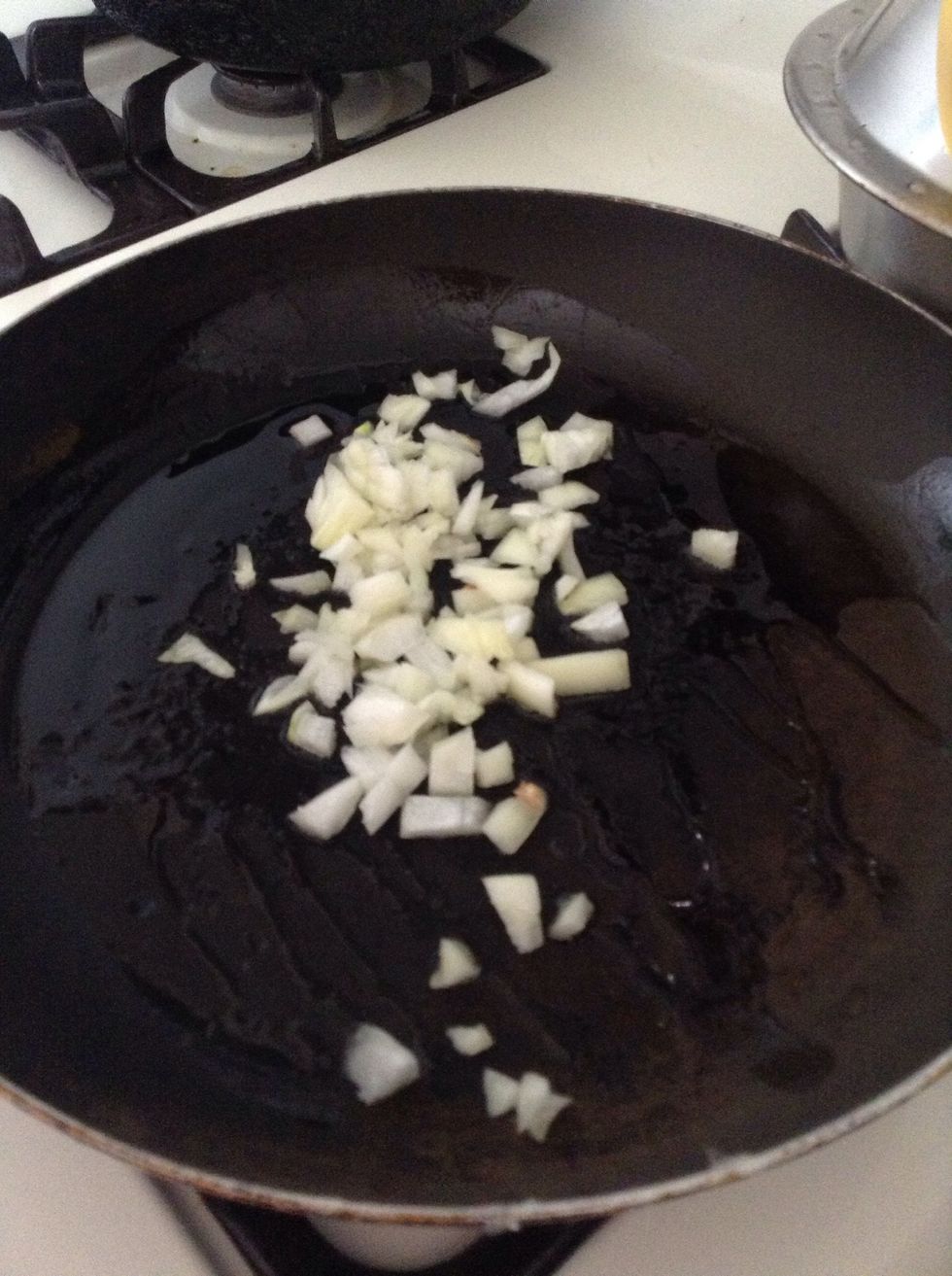 While we wait for our dough to rise, now we can prepare the filling for the calzones. You can pretty much fill them with whatever you want. For my version, I start with sautéd chopped onion.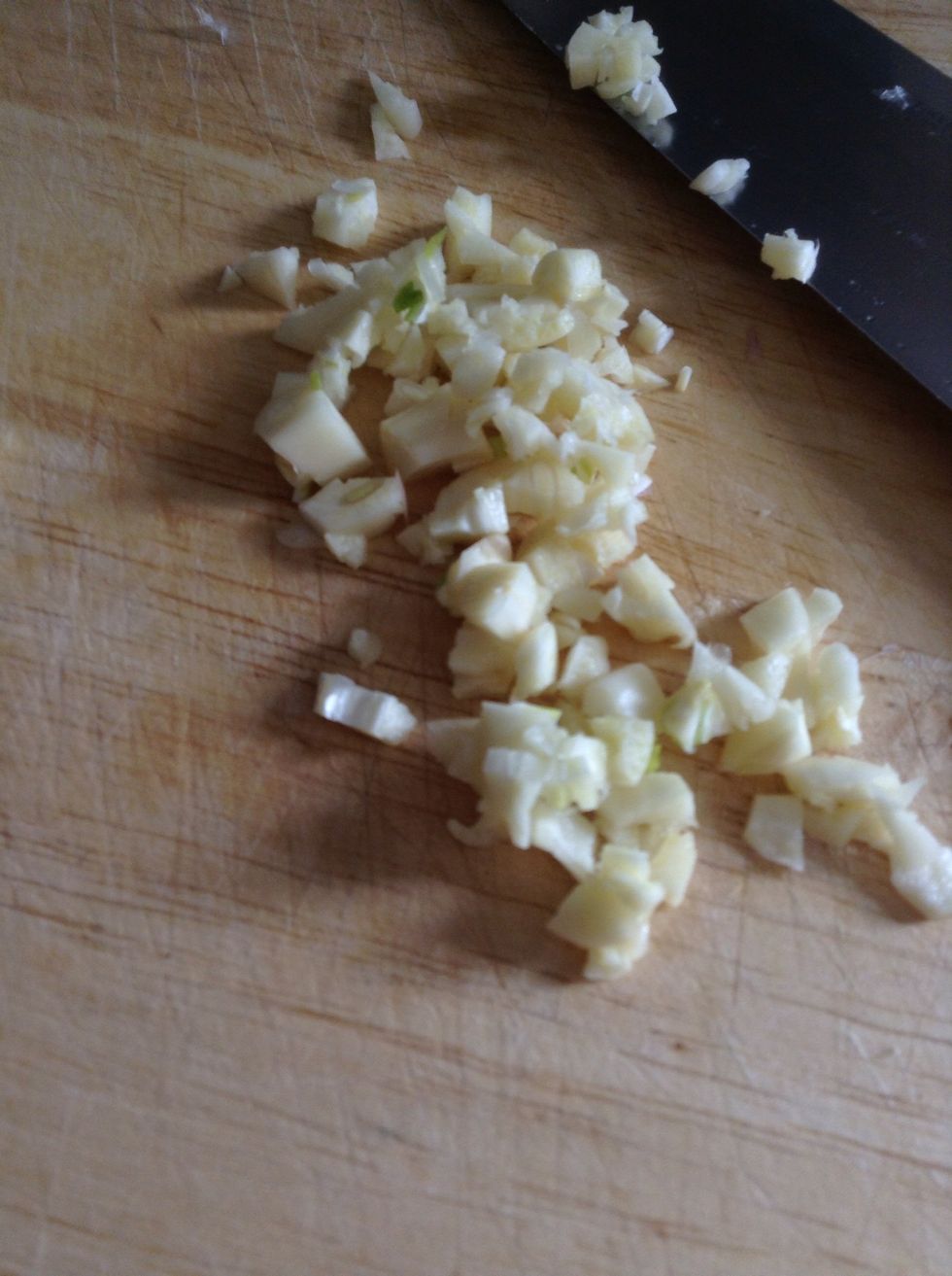 Finely chop garlic and add that to the pan. If you want to use red or green peppers, chop those and add to the pan as well. I just didn't happen to have any today. 😪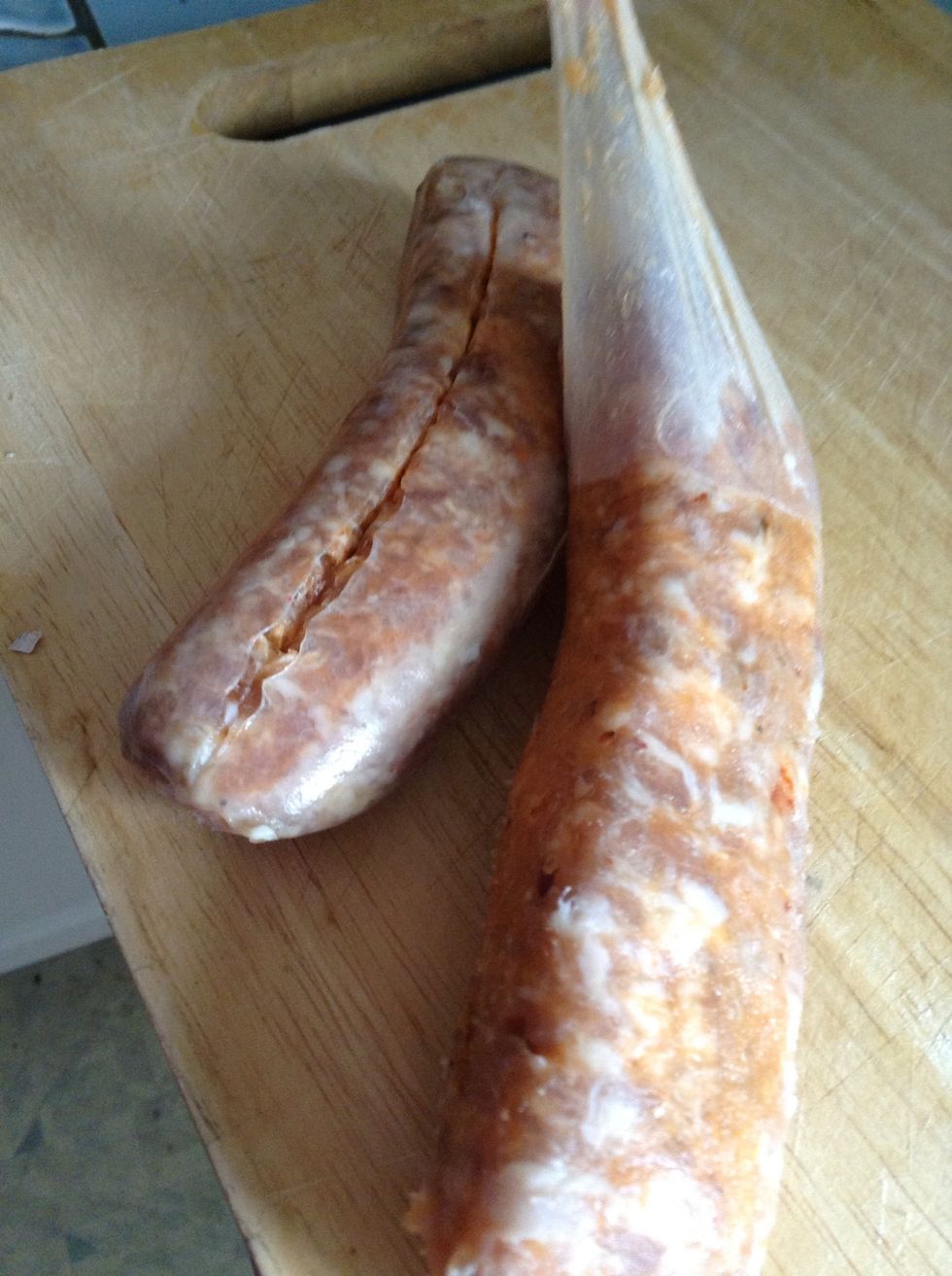 I'm using spicy hot Italian sausages but you can use chopped up pepperoni or ground beef or simply make a vegetarian cheese-based version. It's all up to you! Remove the sausage casings.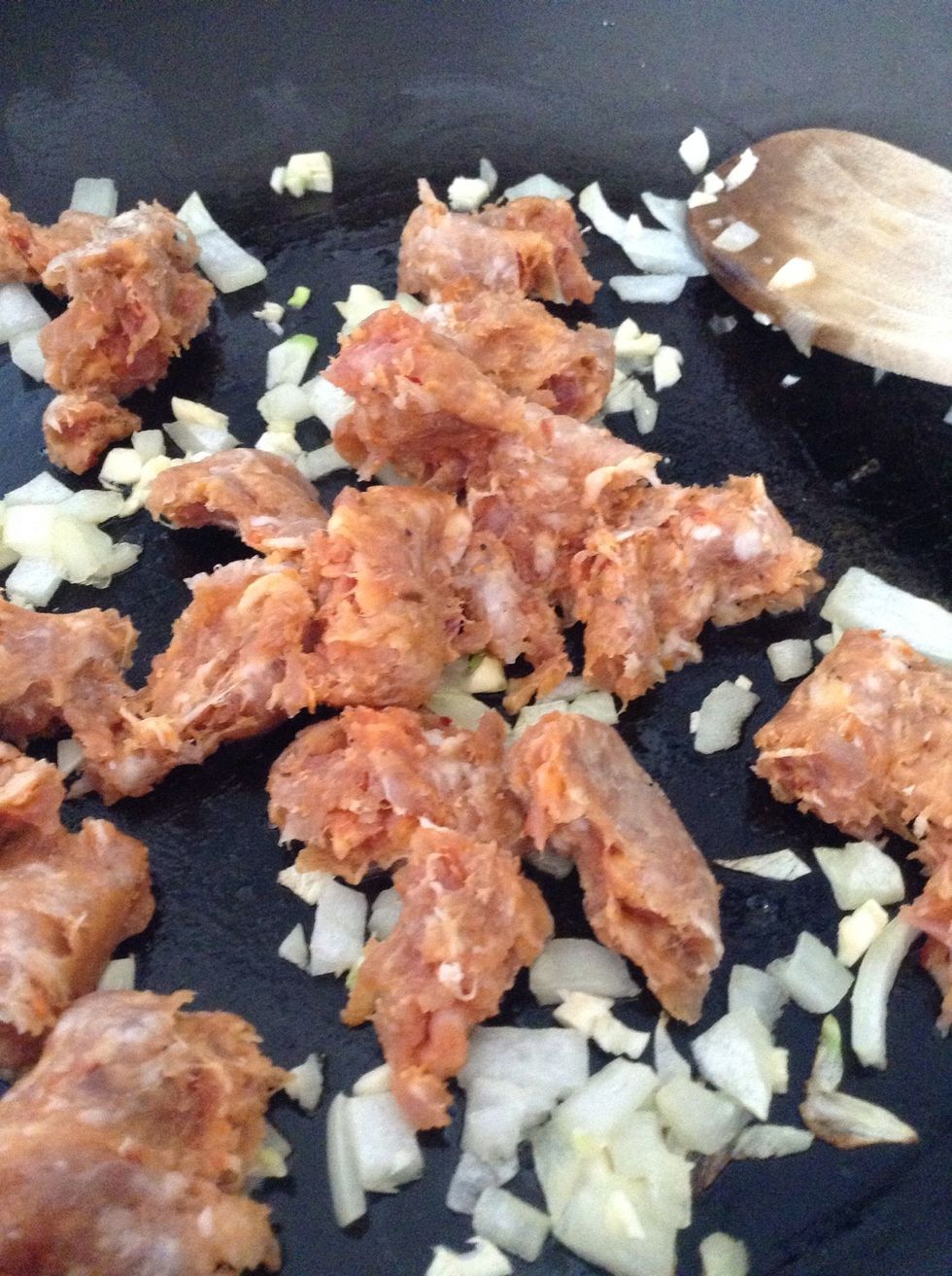 Add the sausage to your pan and brown.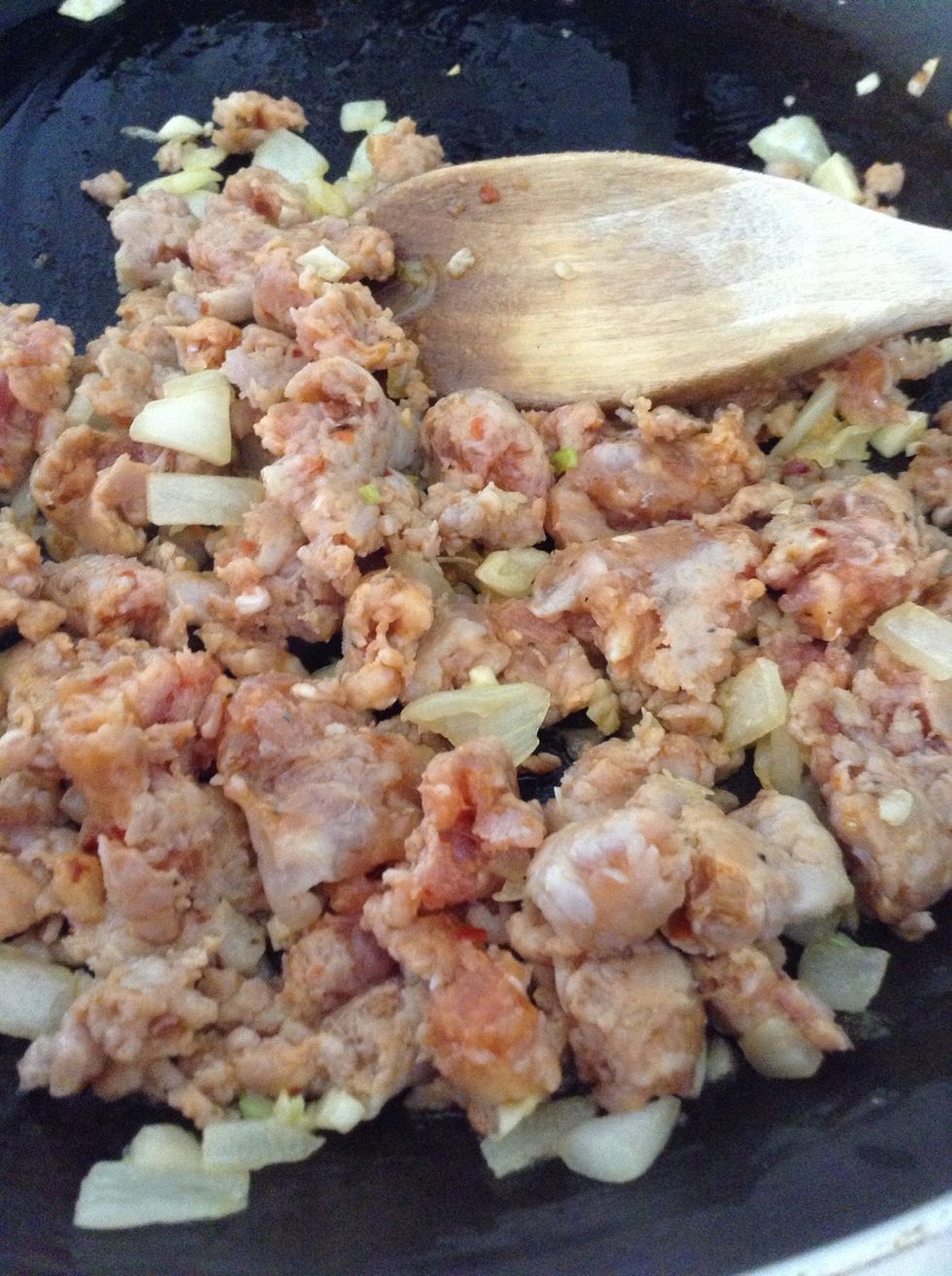 Yum!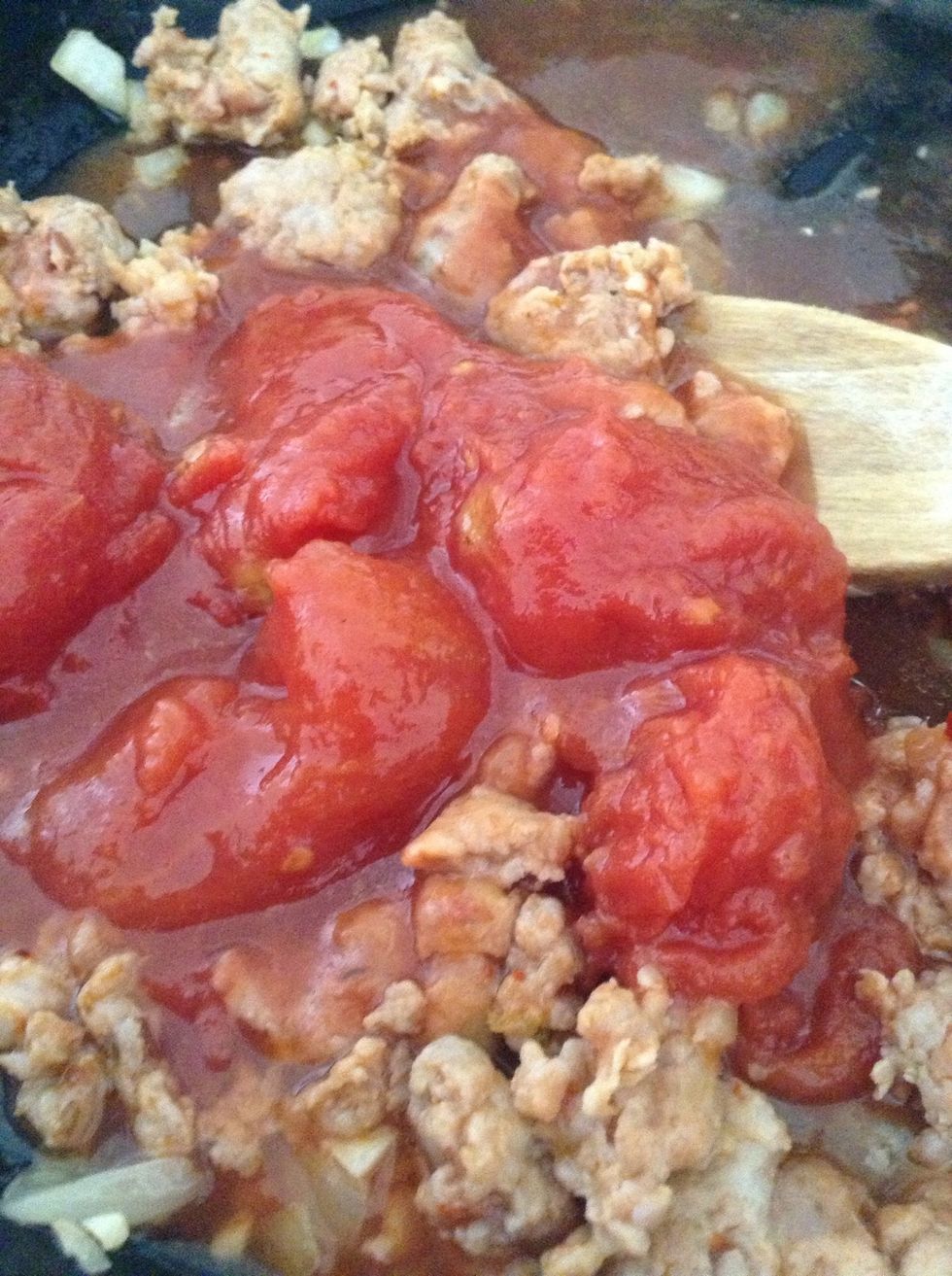 Next I'm adding some canned peeled tomatoes. You want to break those down well and mix them in with your sausage, onion, and garlic mixture. You don't want this to be too liquidy or runny.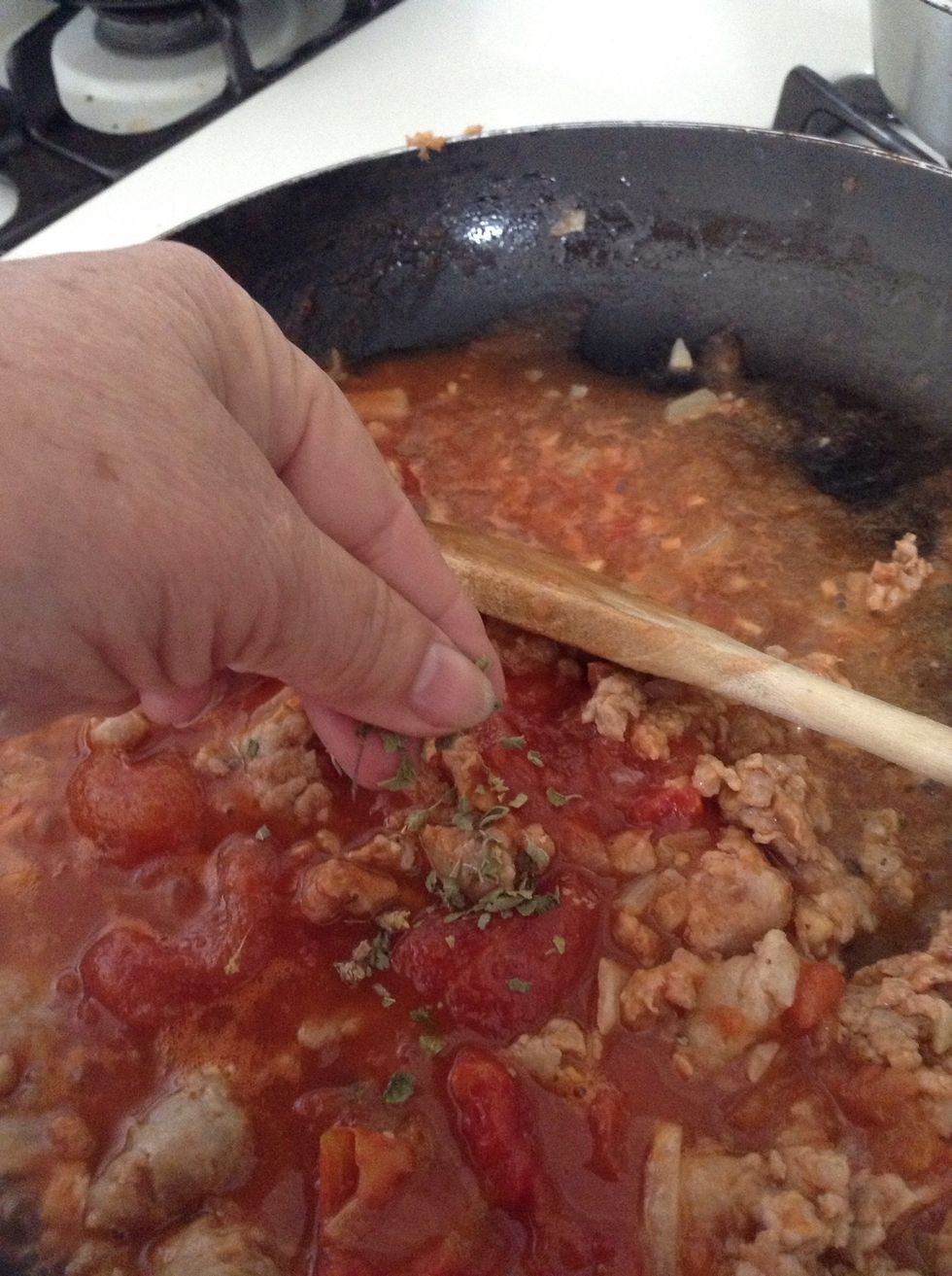 Add your spices… salt, pepper, and oregano.
Meanwhile back at the bowl, our dough has risen!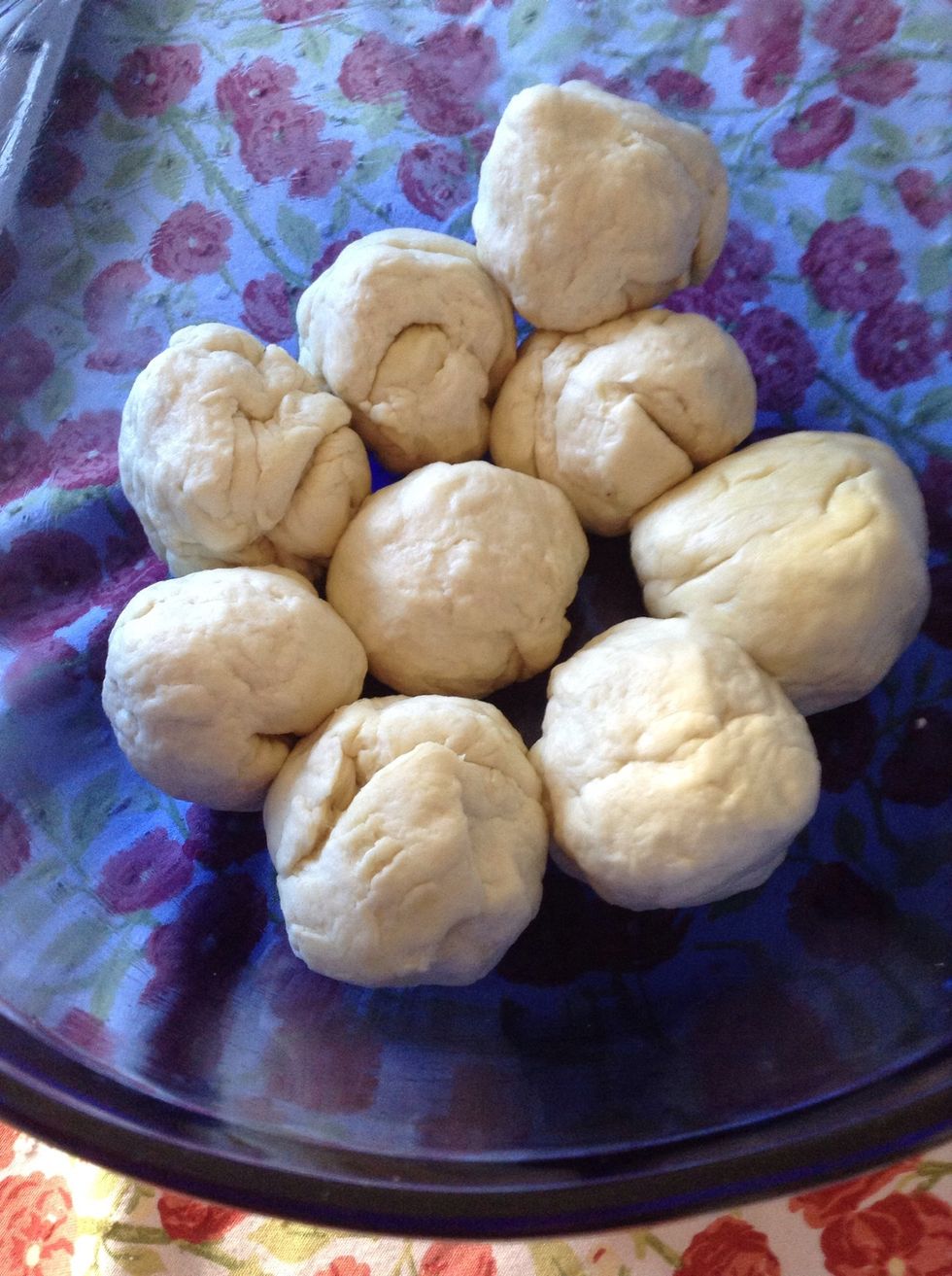 Next we break the dough into small balls. We want these to be about the size of a small baseball.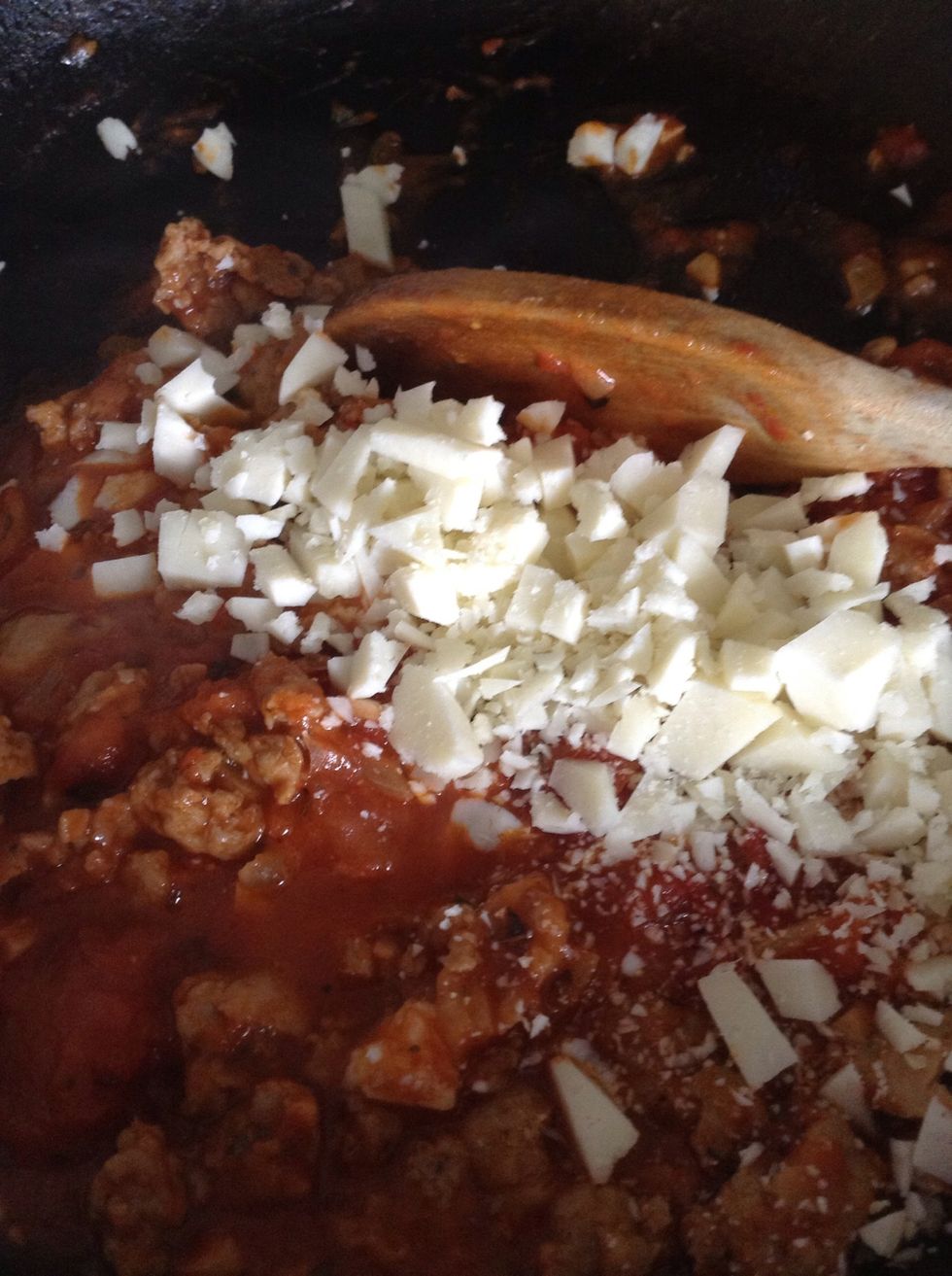 Meanwhile back at the pan, I'm adding some mozzarella cheese.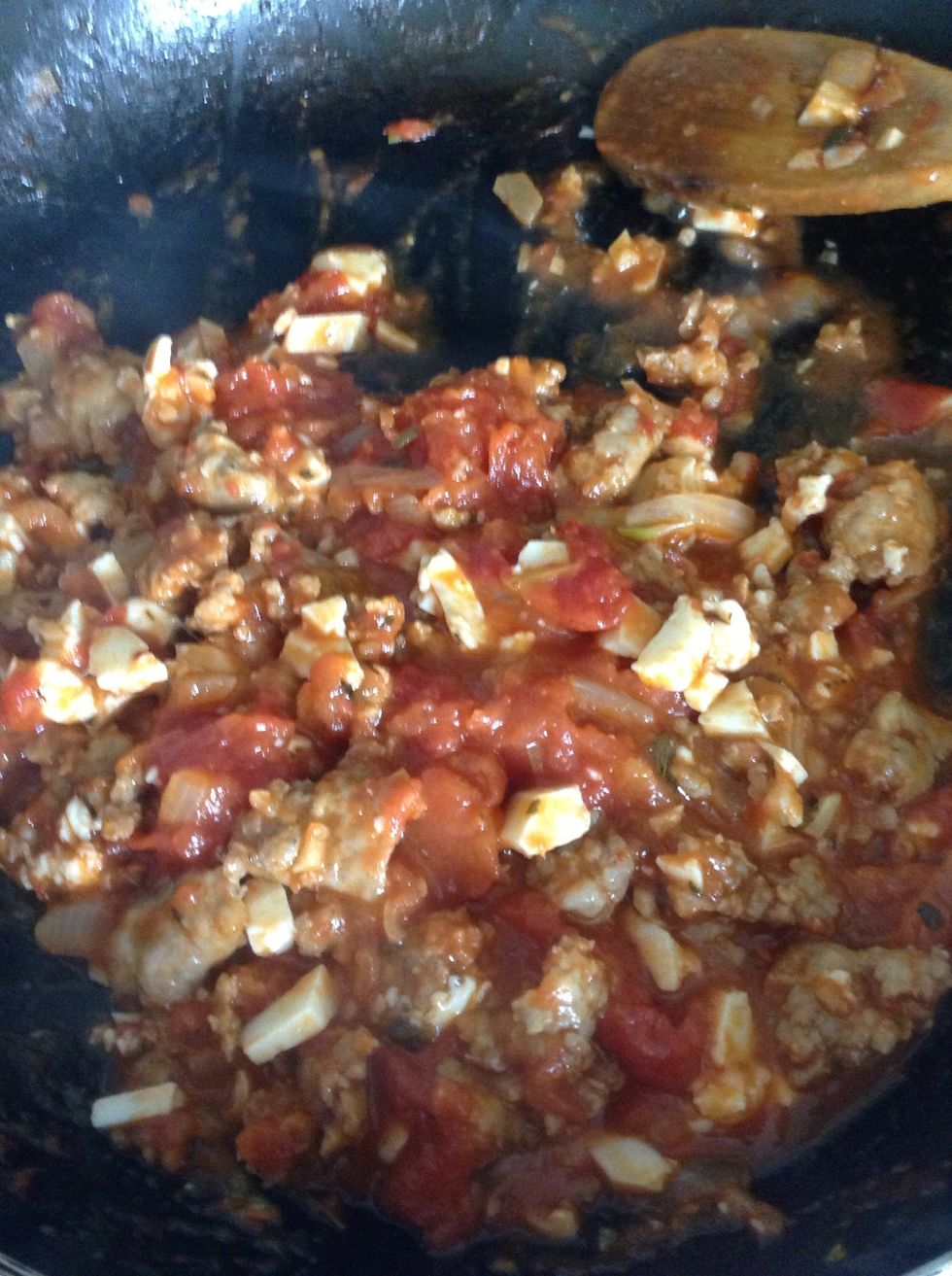 Mix the cheese in and let it melt into the mixture. This is getting yummy up in here!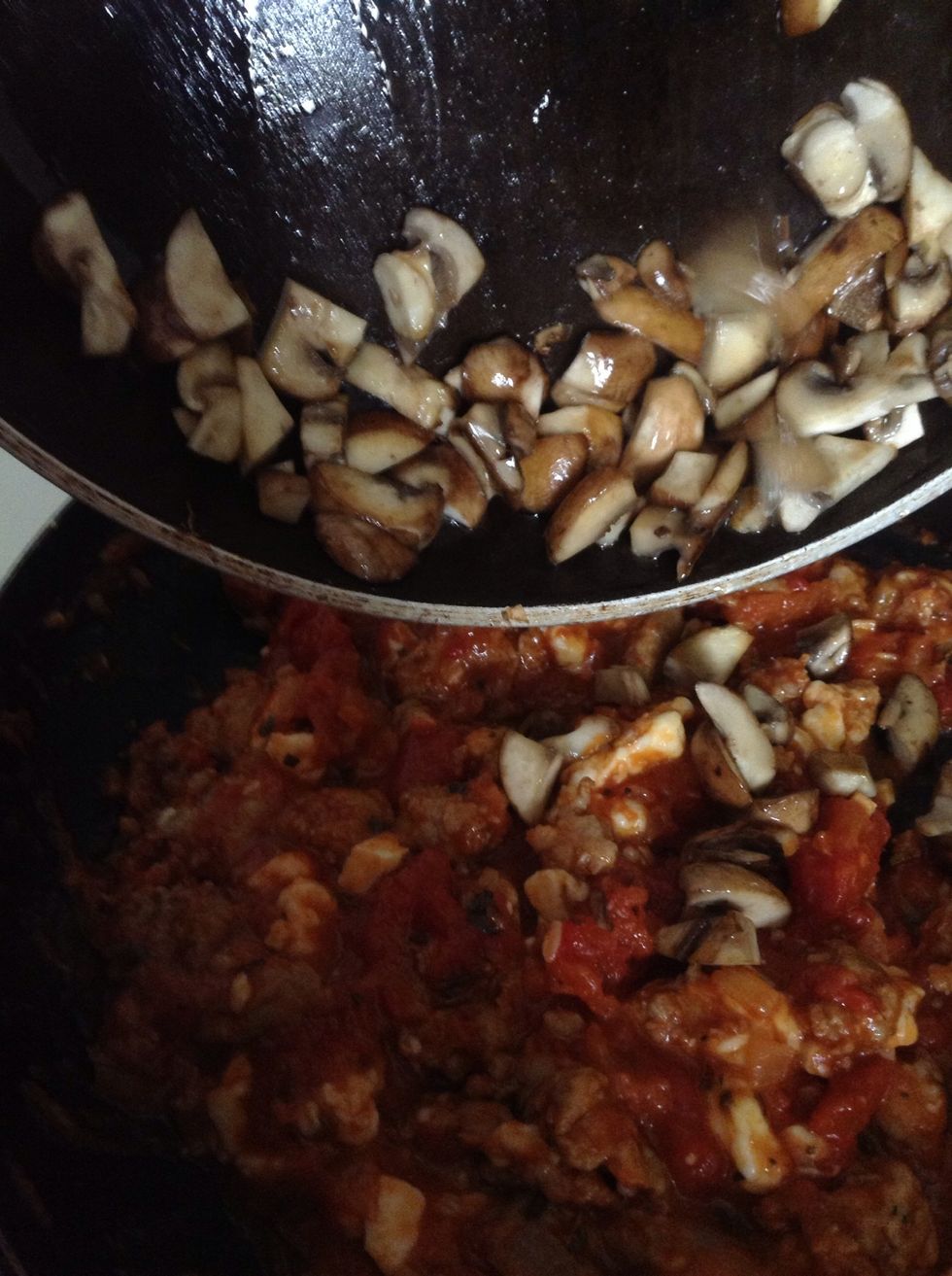 I happened to have some mushrooms in the refrigerator so I sautéed them in some olive oil and added those to the filling as well.
Meanwhile back at the bowl, our little balls are rising and becoming bigger balls.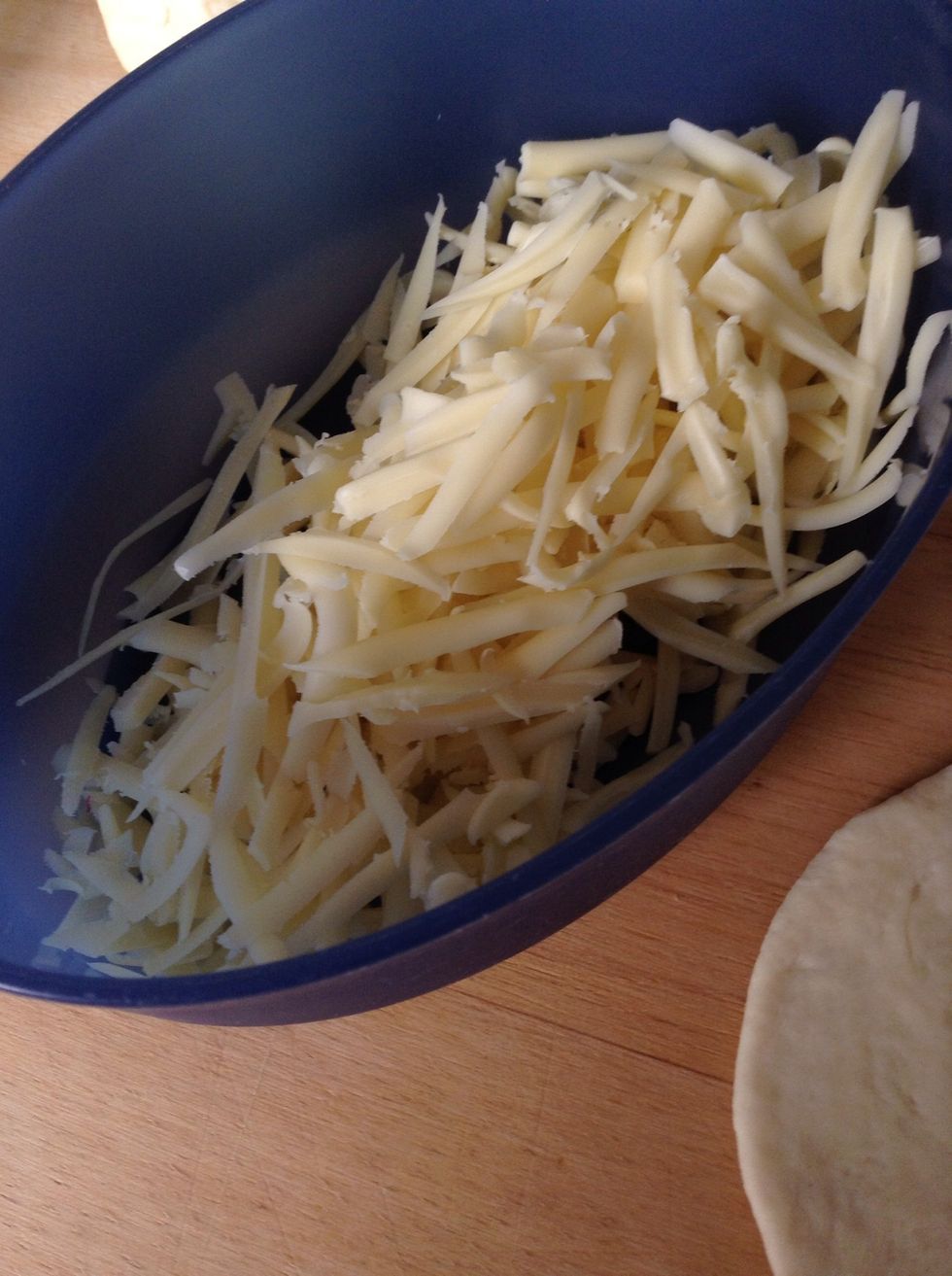 Grate some mozzarella cheese because were going to put that into the filling in addition to what we added to the sausage mixture.
With a rolling pin (or a wine bottle!) roll out the balls until they measure about 5-6 inches across.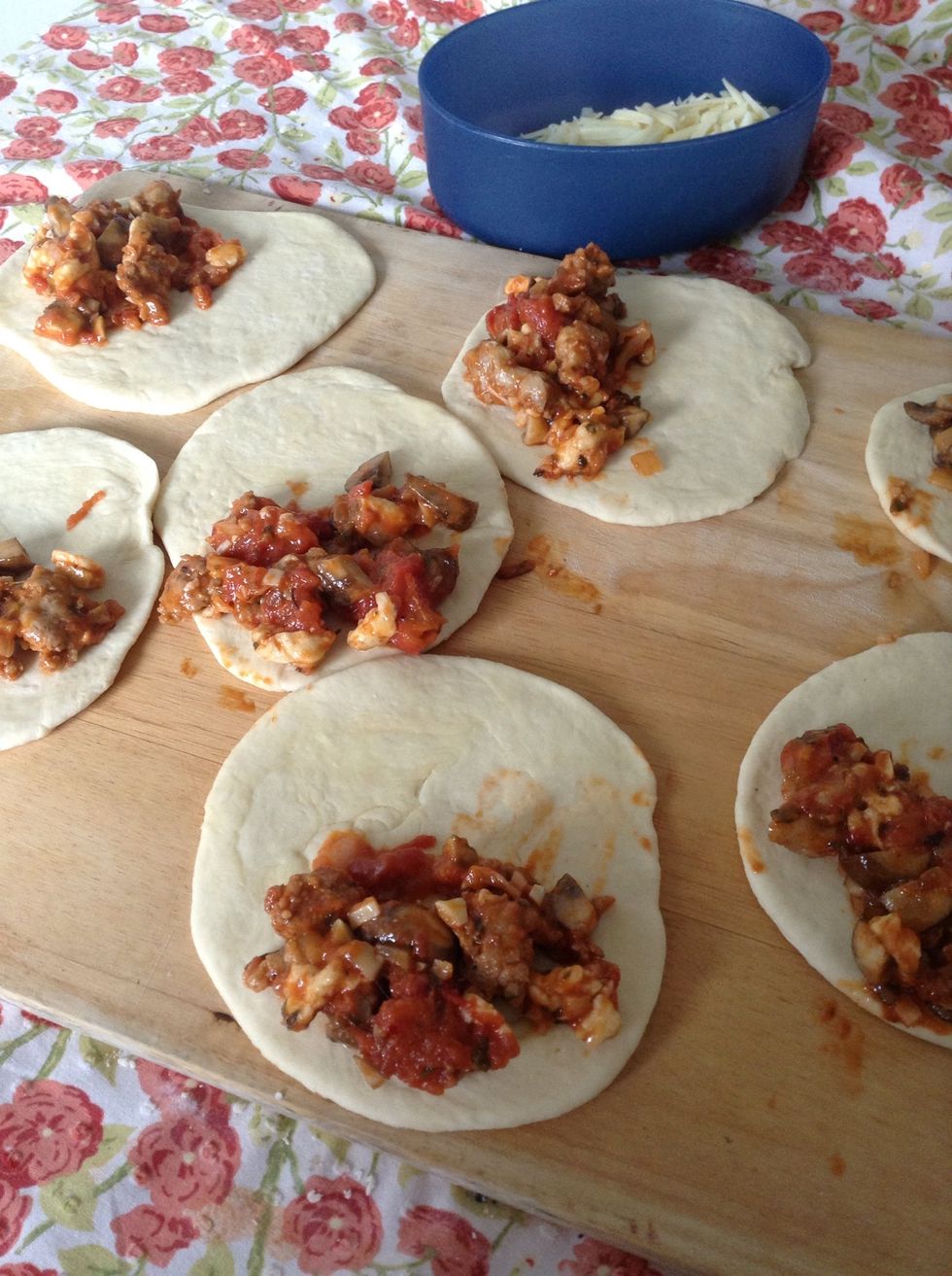 Place the filling on one half. . .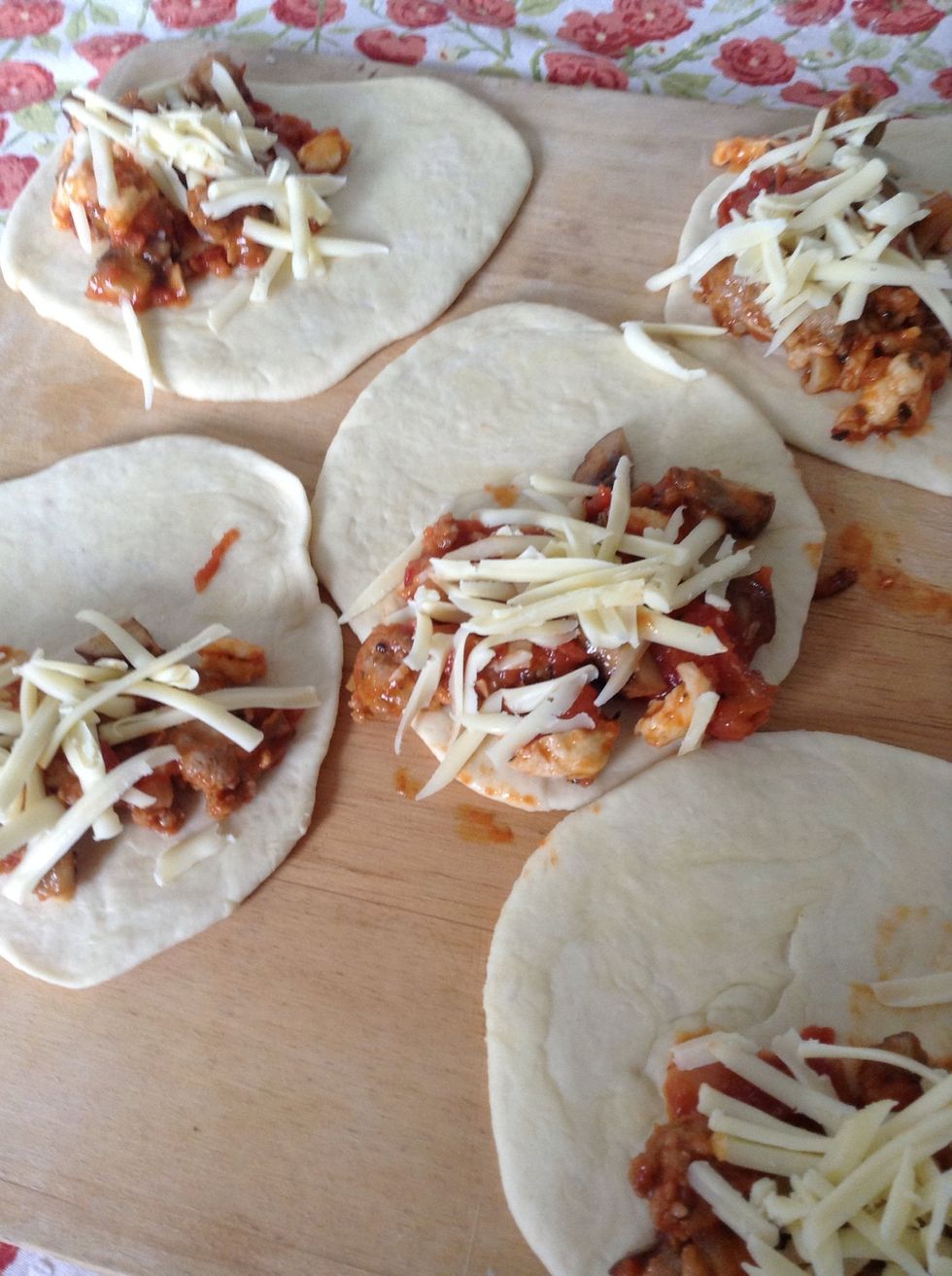 . . . And top with the grated cheese.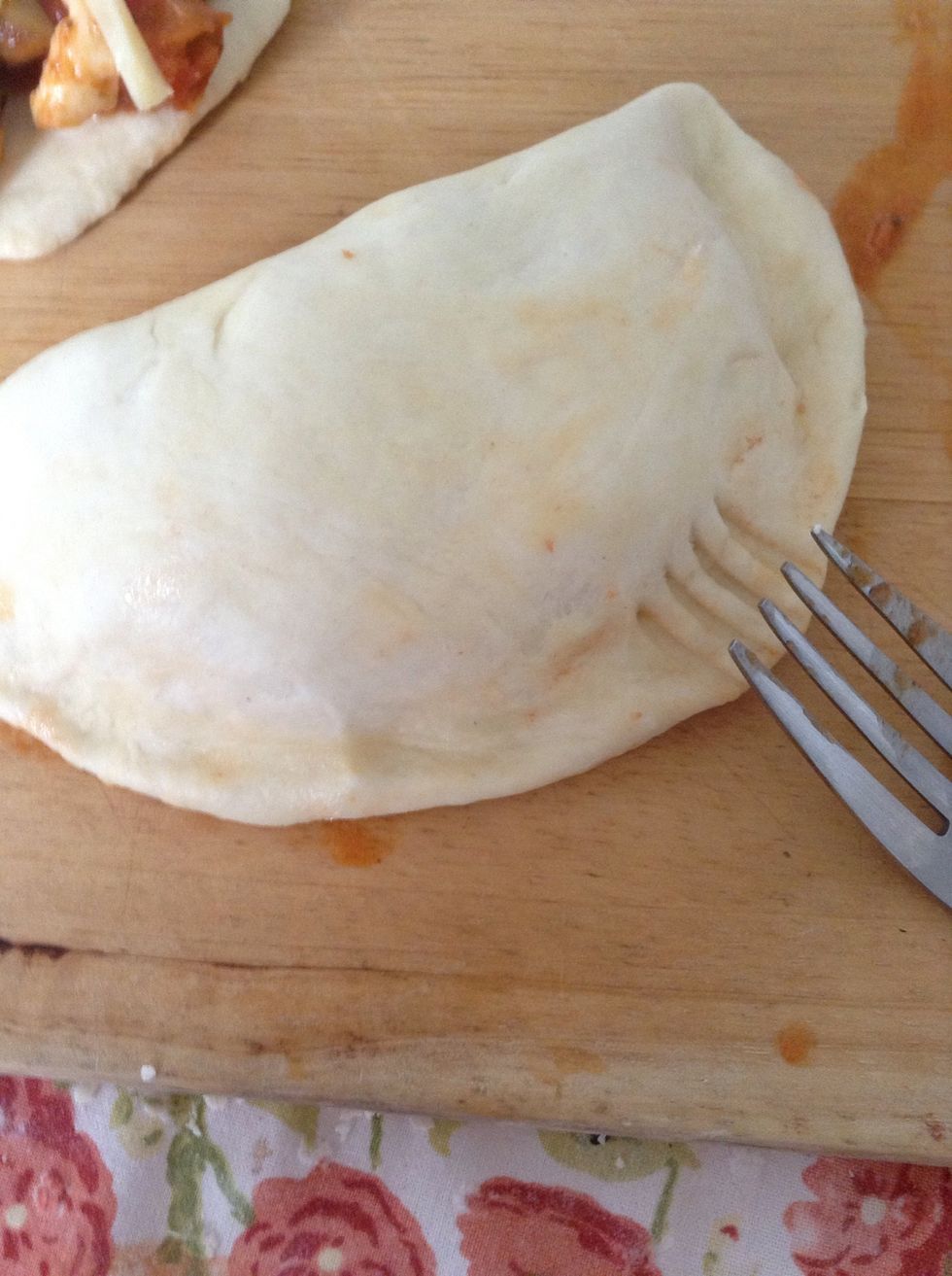 Then fold over the dough and seal the two edges of your calzone.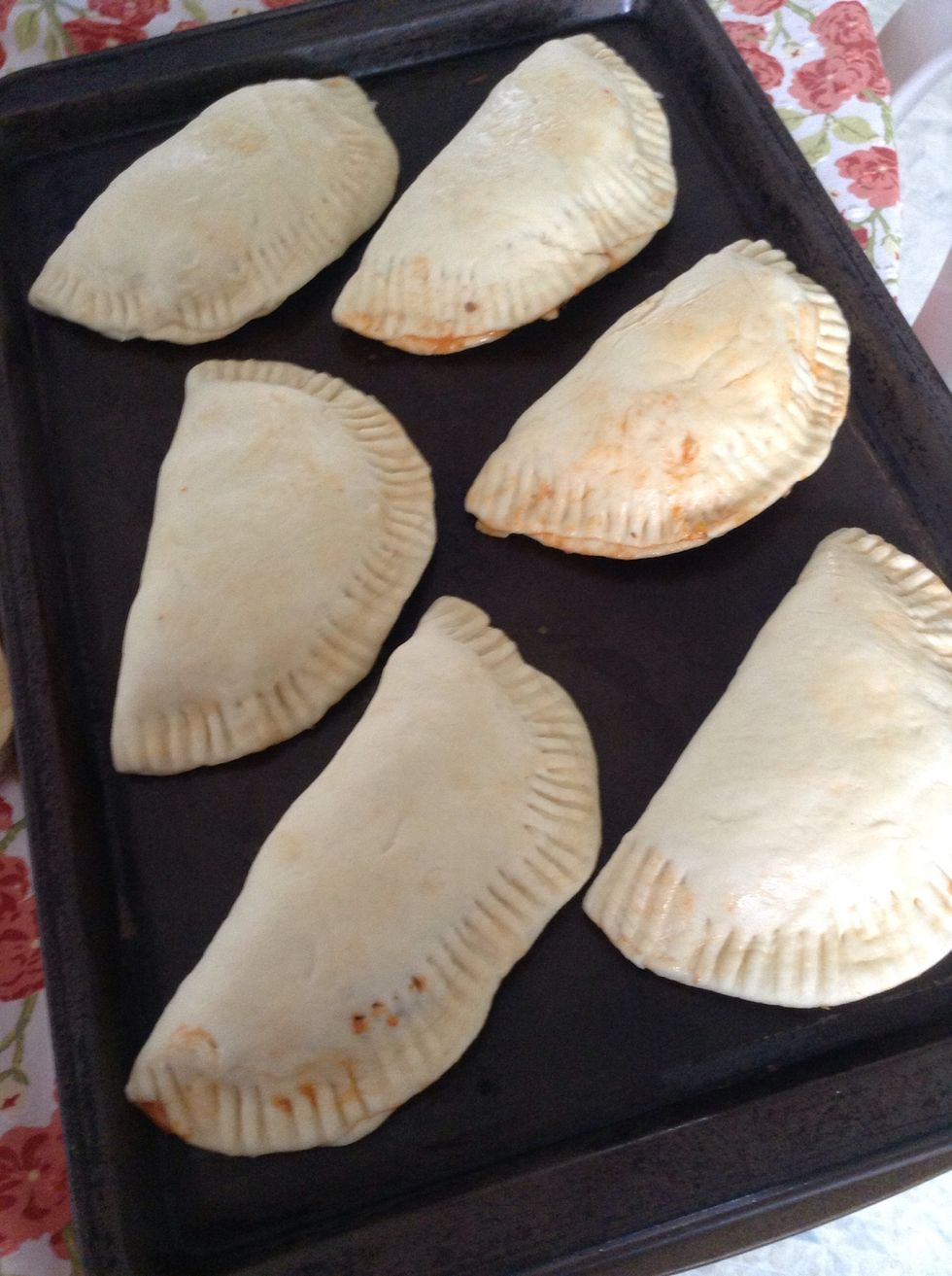 Place them on a cookie sheet and brush the surface of each one with some olive oil.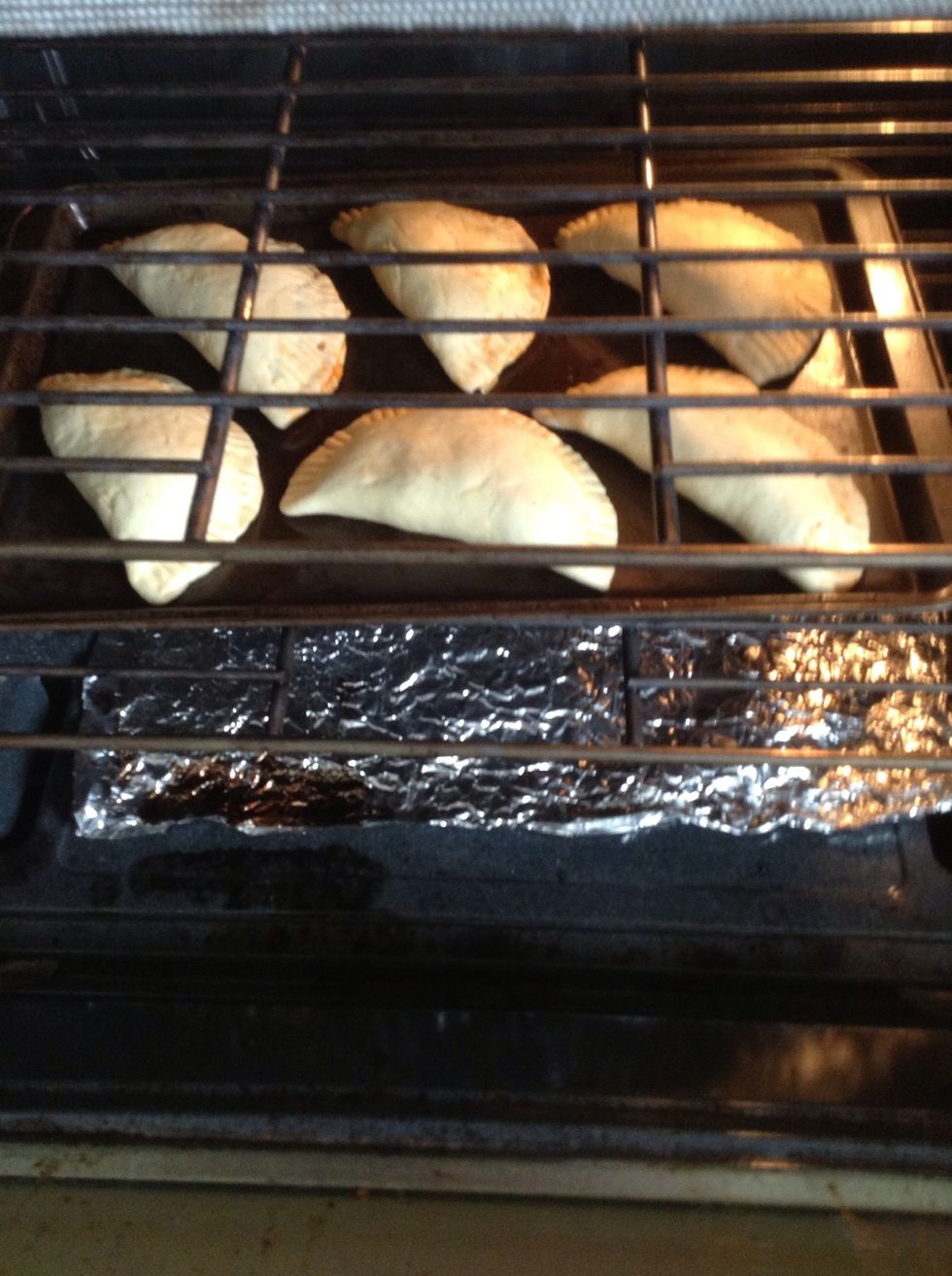 Place them into a hot oven - 500°F for 6 to 10 minutes until nicely browned.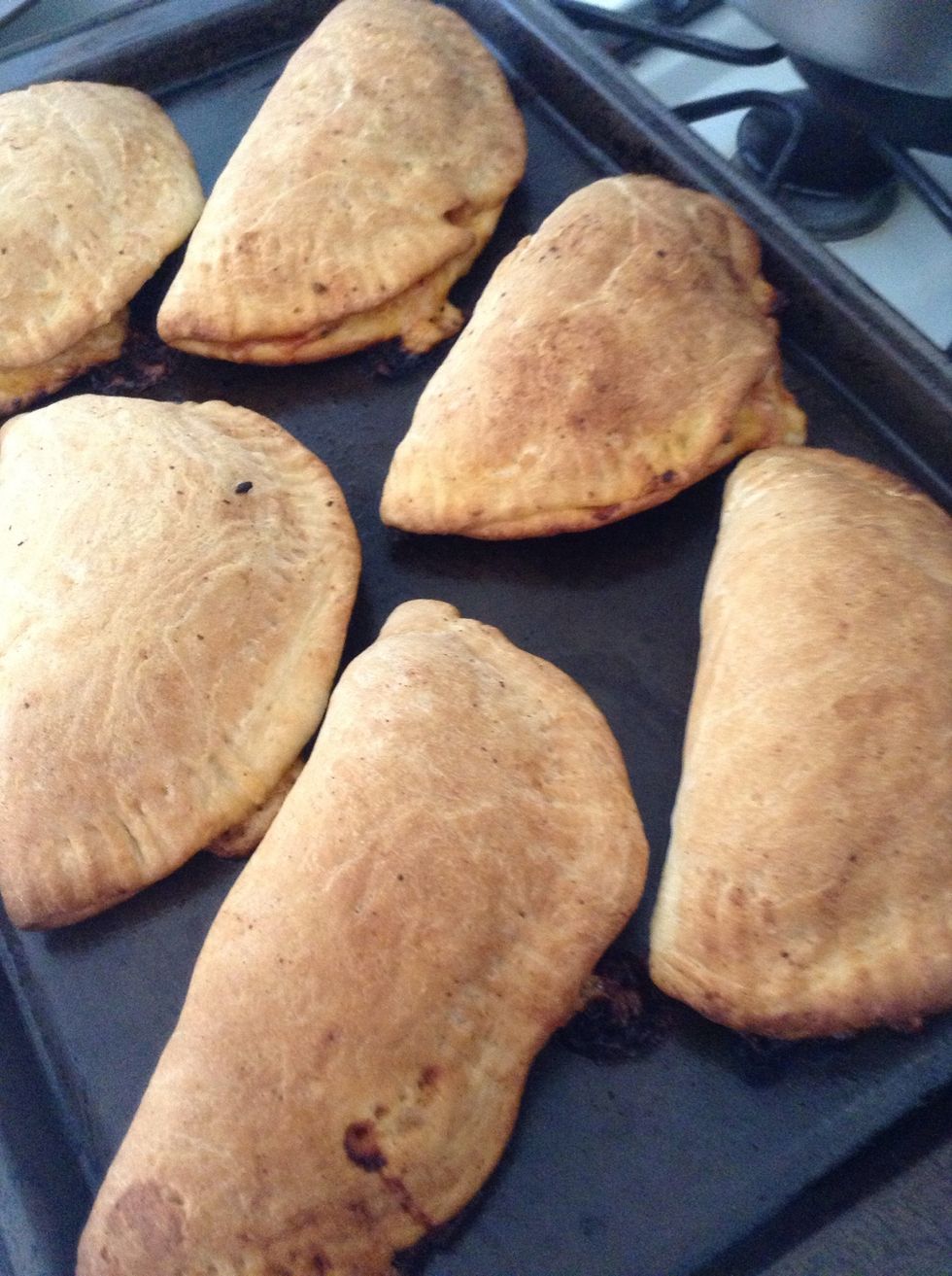 Like this!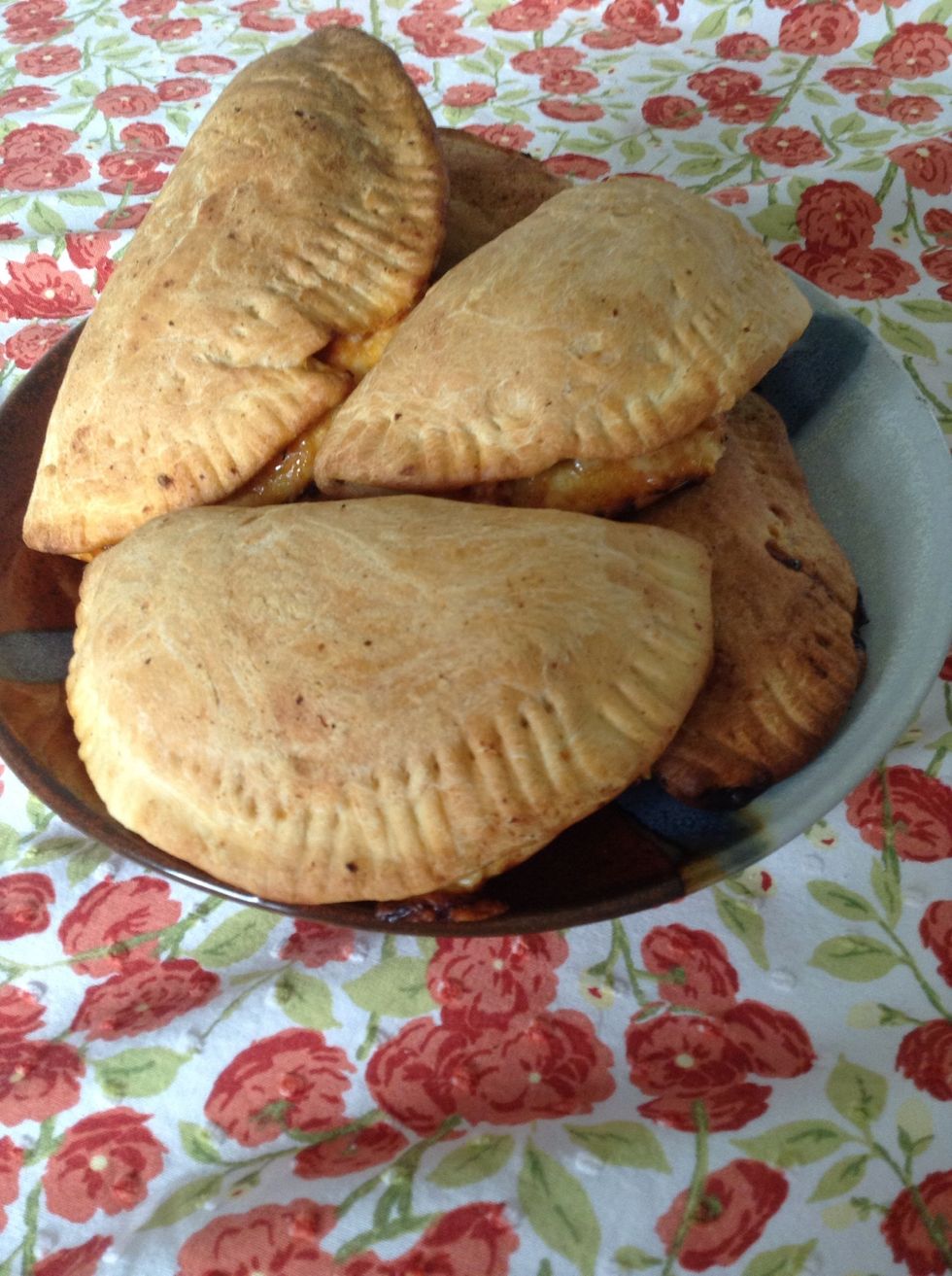 Now you're ready to savor these delicious calzones! Remember you can fill them with whatever you like!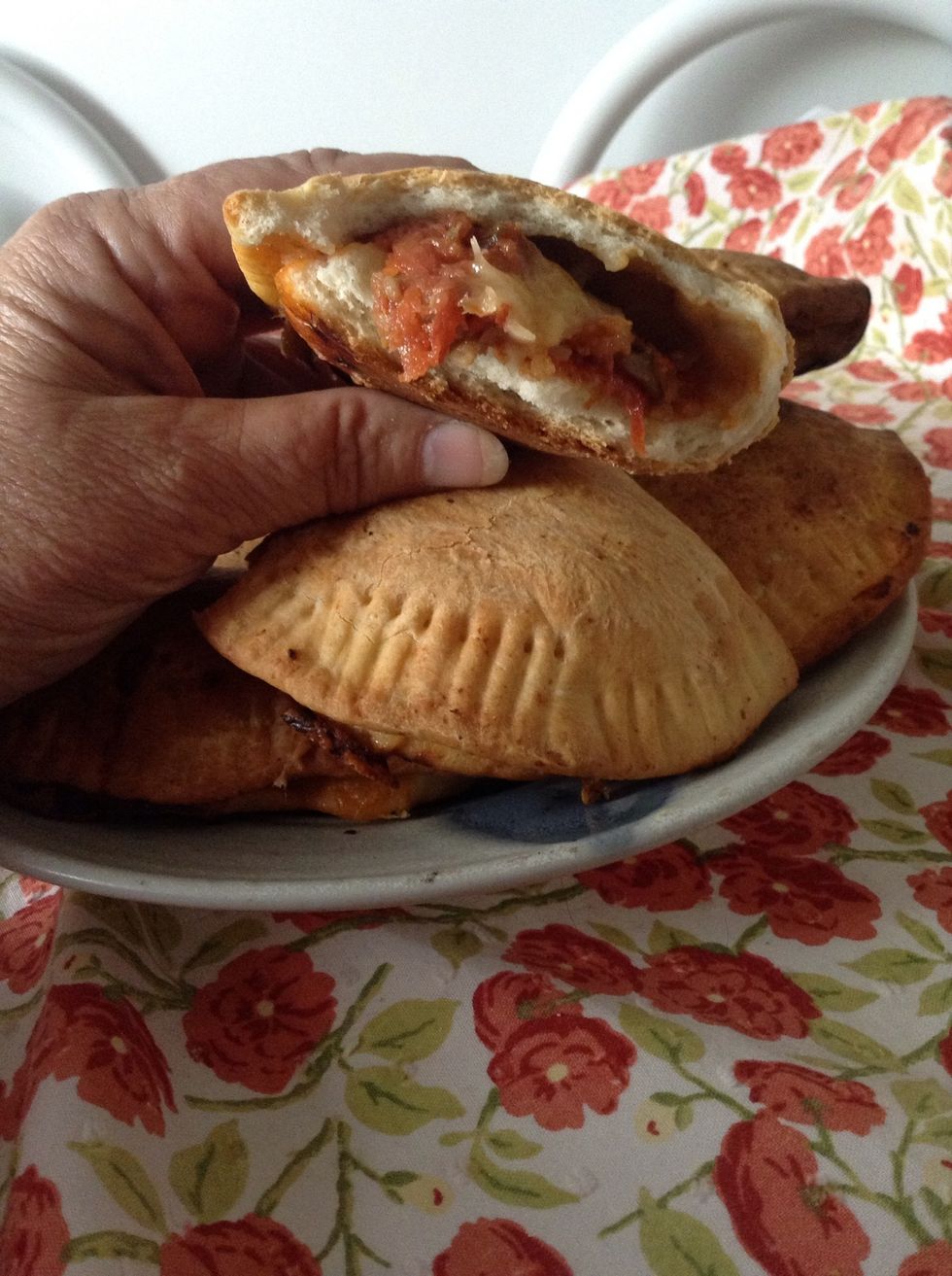 Here's an inside view! I know you can almost imagine how delicious these smell and taste! Try them and you'll see what I mean. Enjoy!
Mama Mia! Let's eat!
1.0 Package, dry yeast
1/8tsp Sugar
1/2c Water, tepid
3.0c Flour
3/4c Milk (up to a cup, as needed)
1/2tsp Salt
2.0Tbsp Olive oil
FOR FILLING:
Italian sausage
Mozzarella Cheese
Tomato, canned or fresh
Onion
Red or green peppers
Salt, pepper
Oregano
Olive oil
Mushrooms
Whatever your heart desires!
Felicia Gustin
I love to create! All kinds of things. Food, crafts, jewelry, art, photos, theater, events, history, social justice. My proudest creation is my daughter!