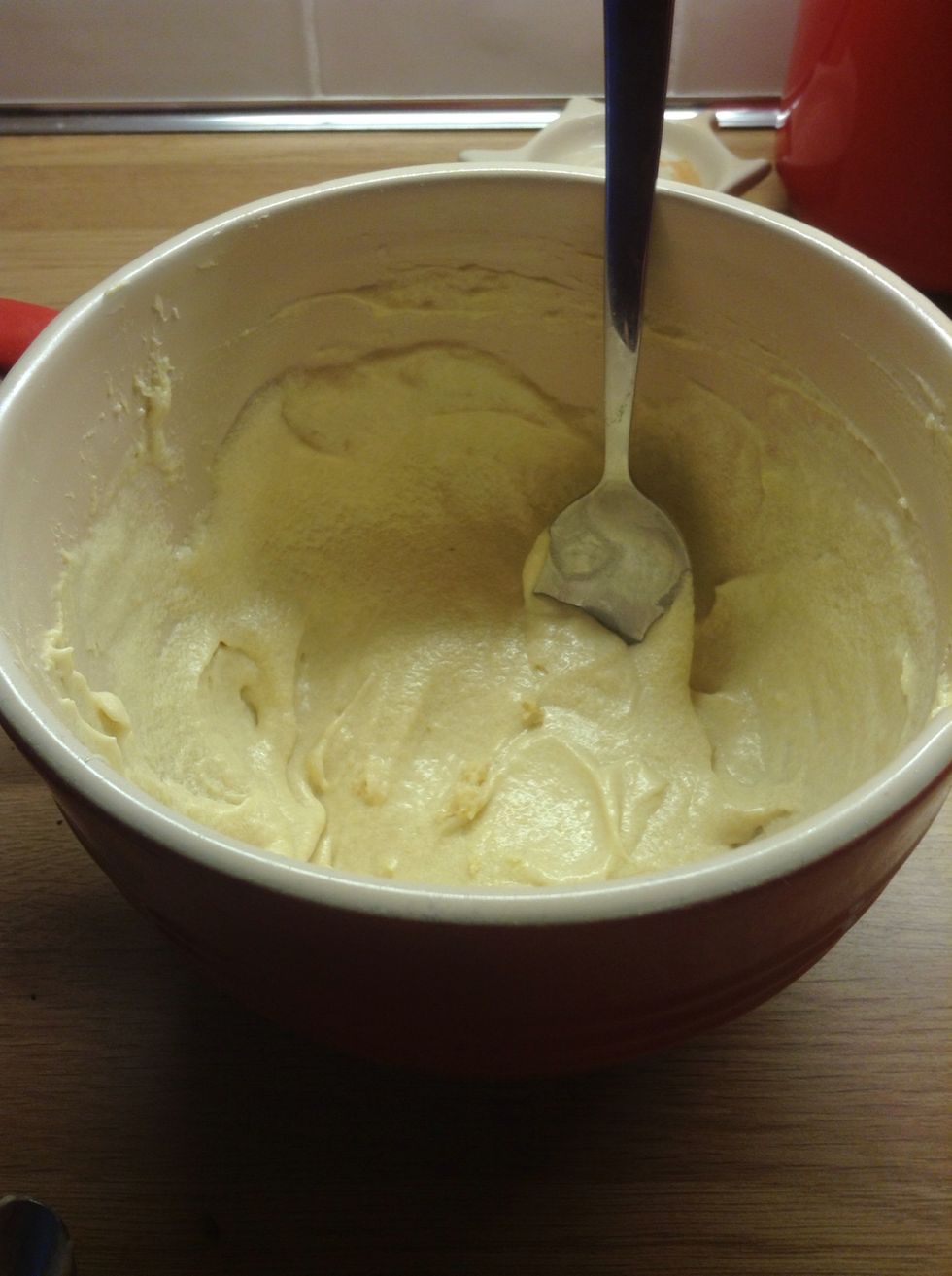 Make a simple vanilla cake mixture. 1 egg 2oz butter 2oz sugar 2oz self raising flour a drop of milk and a drop of vanilla essence.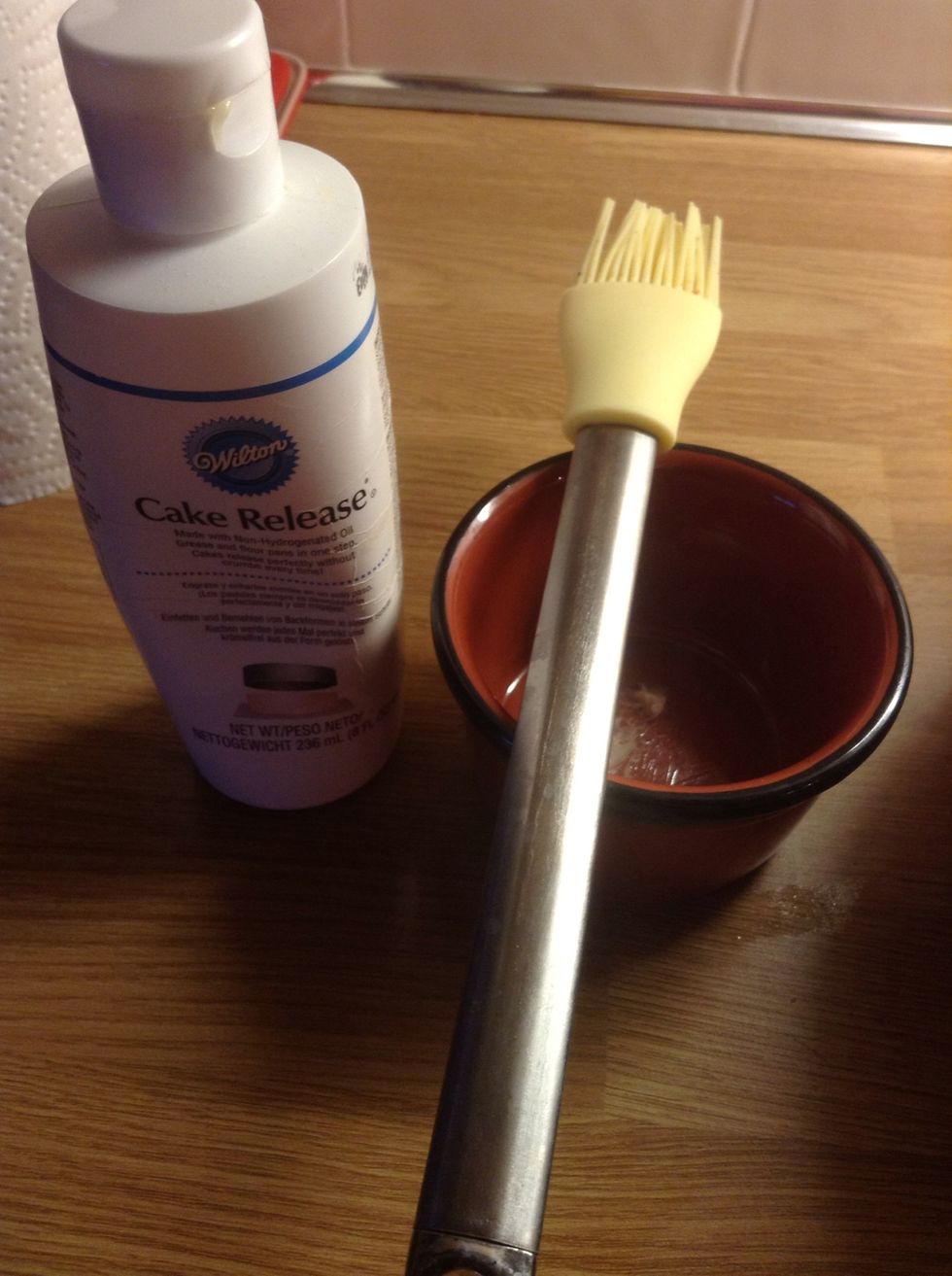 Use cake release or butter to line the babycakes cake pop maker.
Fill with cake mixture.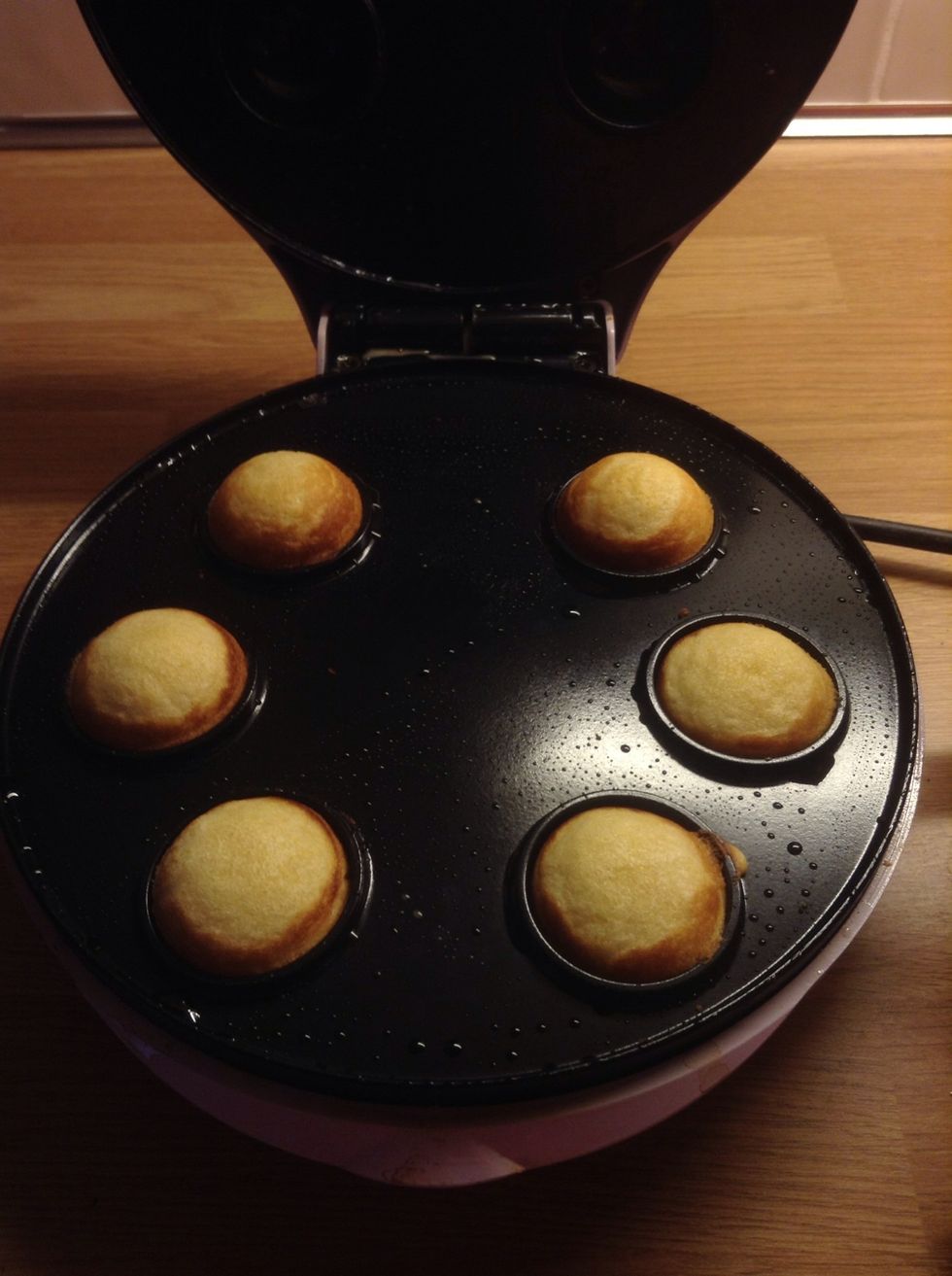 Leave for 6 minutes approx.
Cool in freezer.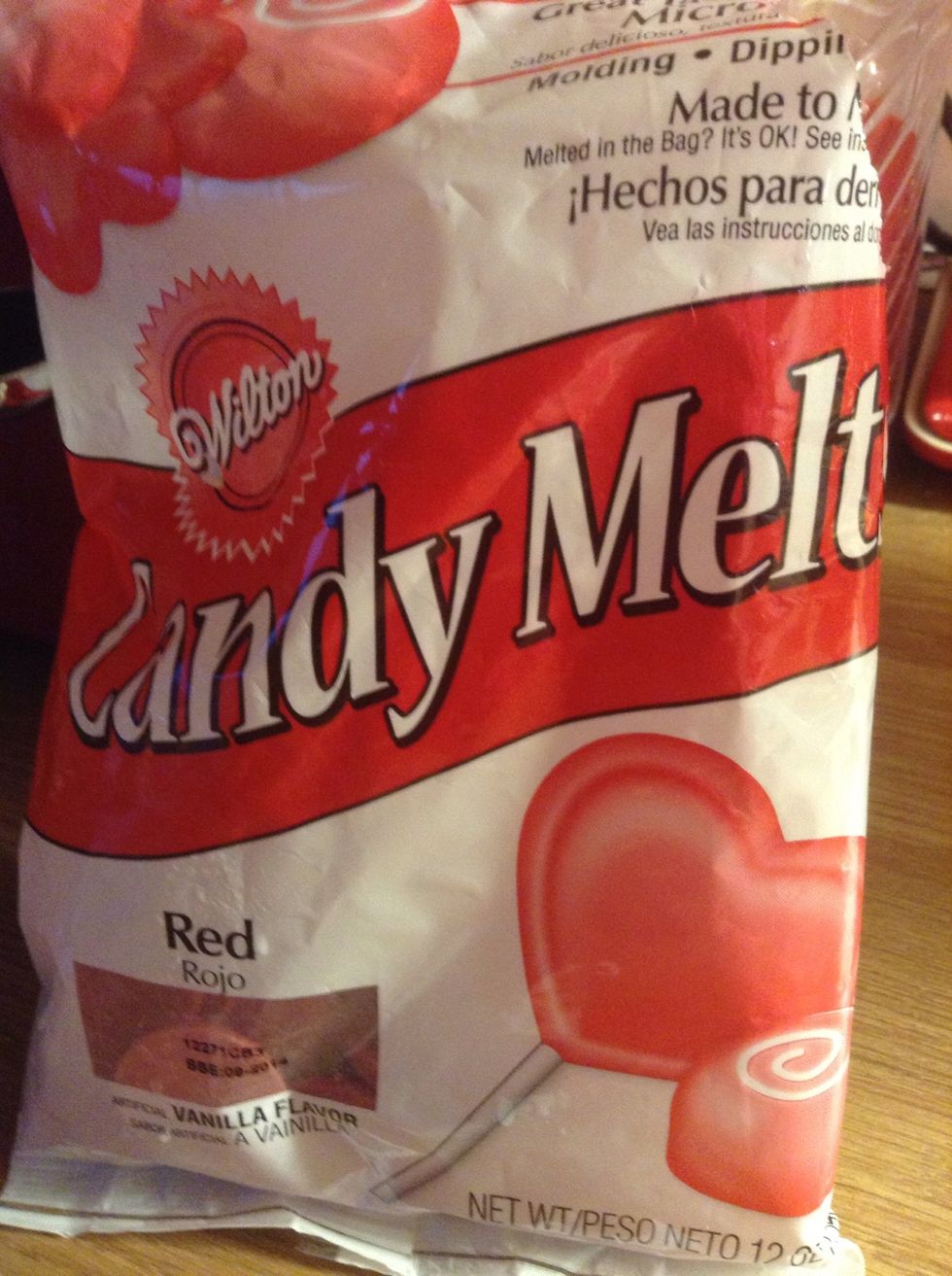 Melt candy melts. In the UK you can buy them at hobbycraft.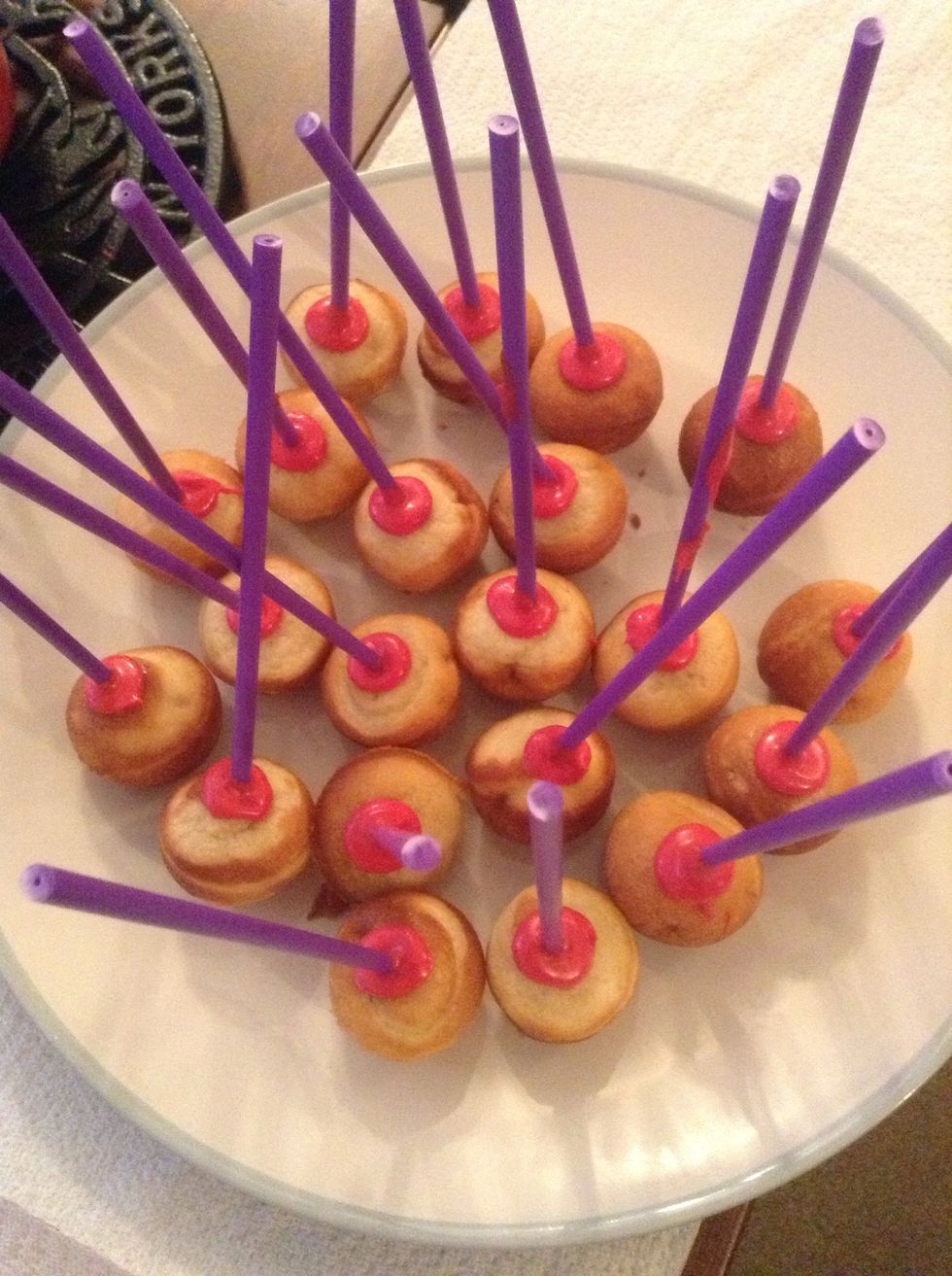 Dip the sticks into the melts and then into the cake balls.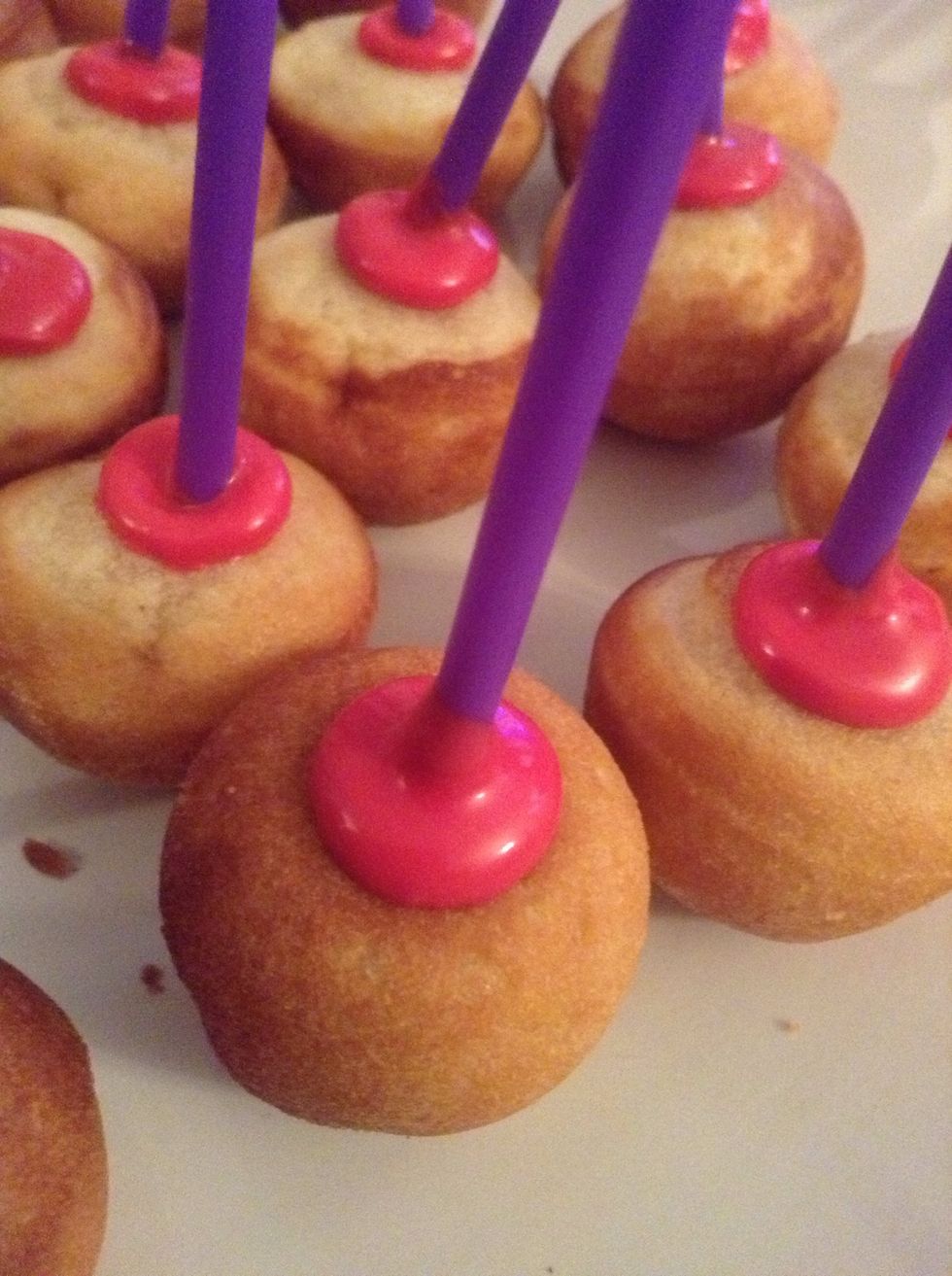 Let them set solid. This is important so the ball doesn't drop off when you do the important dip!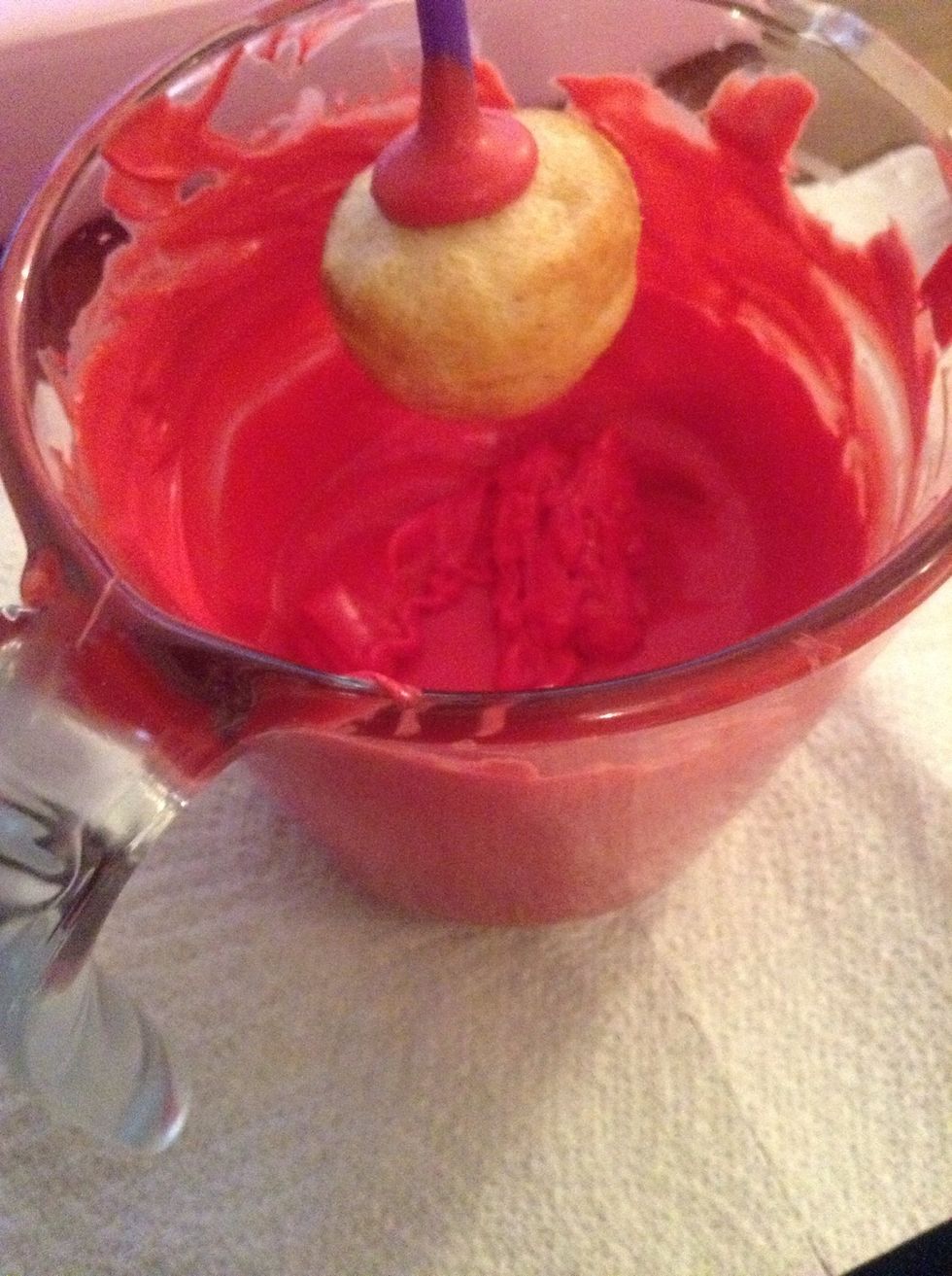 Now dip. One slow dip in and out. Don't twist or turn. Gently tap off the excess. This step can take a bit of practise :-)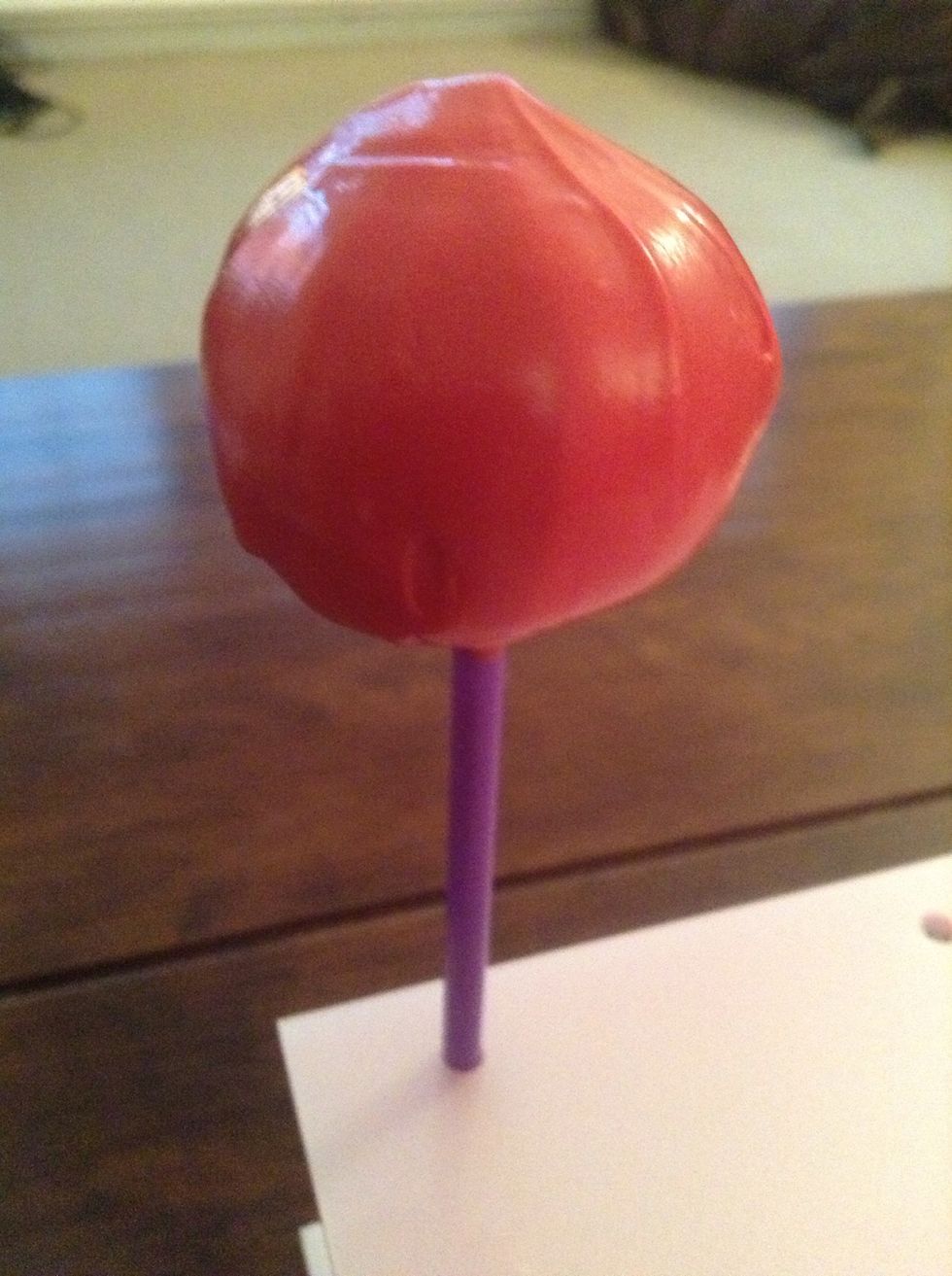 Stand in holder to dry. I've just bought this but flower oasis (the green soft stuff) is really good too.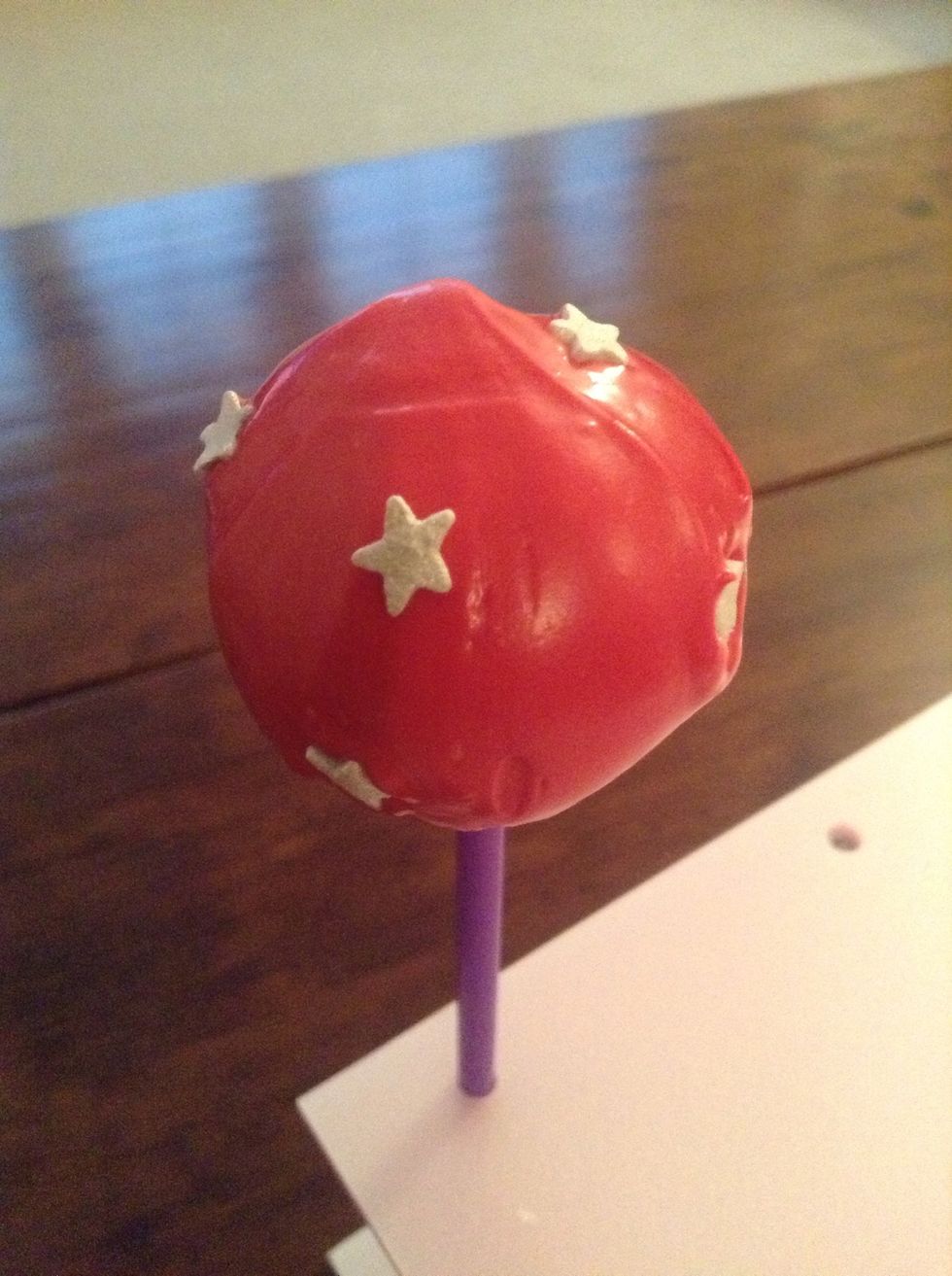 Add decorations.
Finished. I also make cake-pops using frosting and rolling the balls. I will make a guide for this next week :-)
The creator of this guide has not included ingredients