How to make cake pops
Easy cake pops that taste great! I did two flavors here, chocolate with coconut and chocolate with butterscotch coating. Very yummy!!
85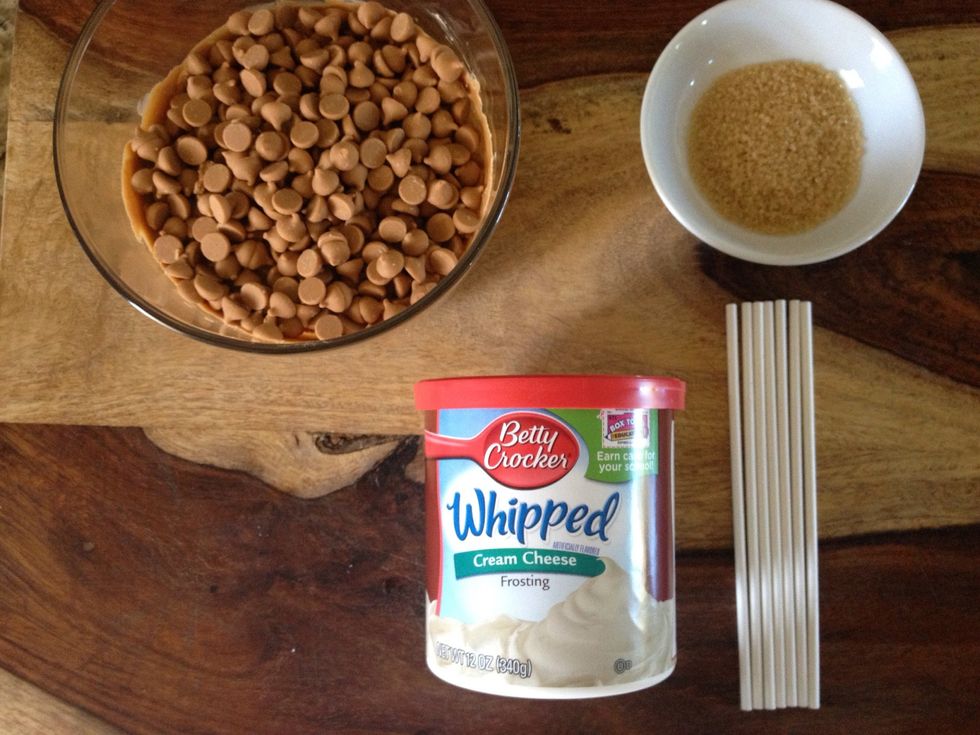 Morsels, frosting, cake sticks, and sugar topping for the butterscotch.
Tip: if you are short on time and cannot bake a cake, go to your grocery store's bakery and buy a sheet cake without frosting from them. It is usually about $5.00.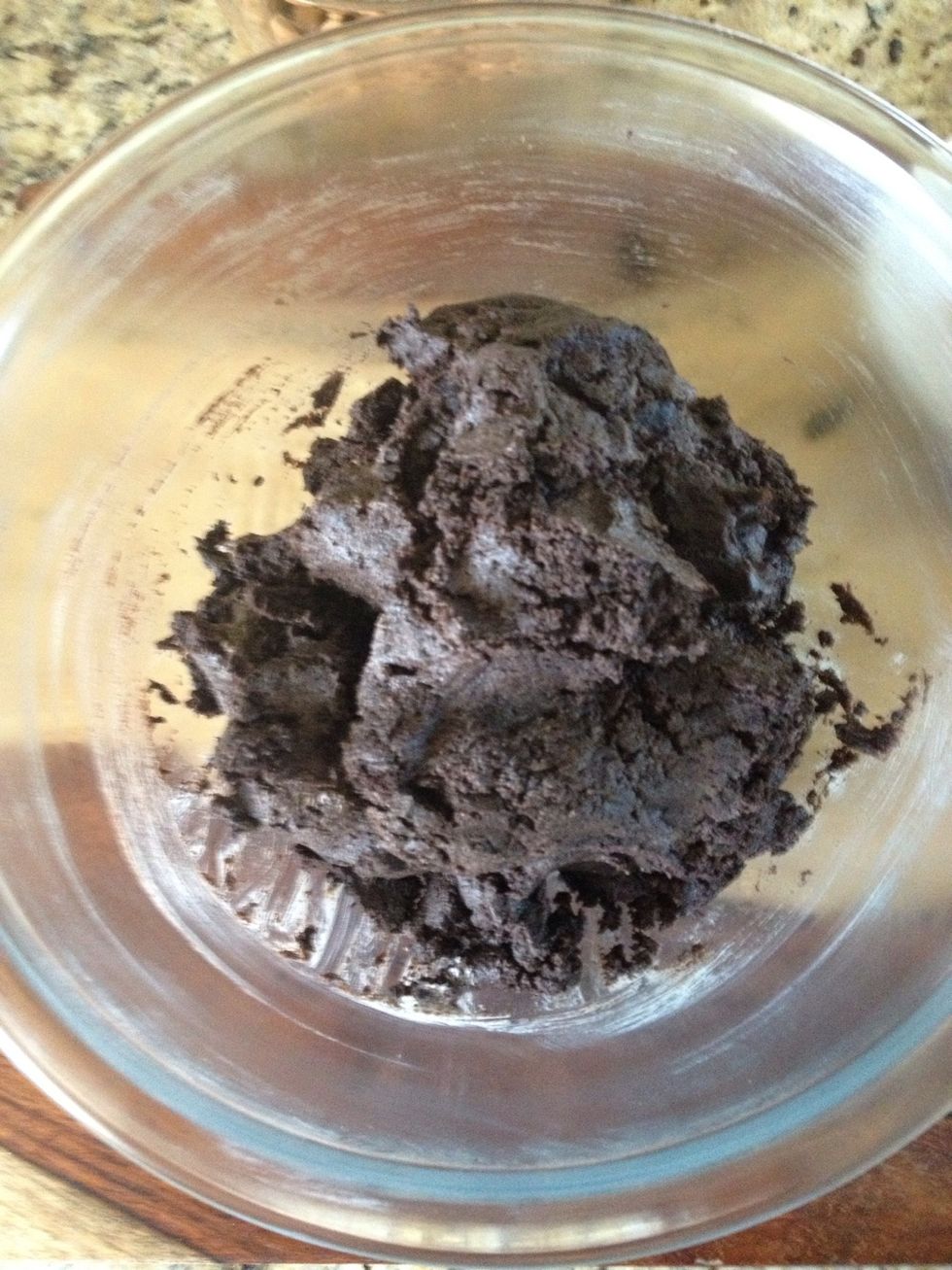 Bake a cake according to package directions. Once the cake has cooled, place it in a bowl and add the 6 ounces of whipped cream cheese frosting. Mix together with hands until cake is coated and moist.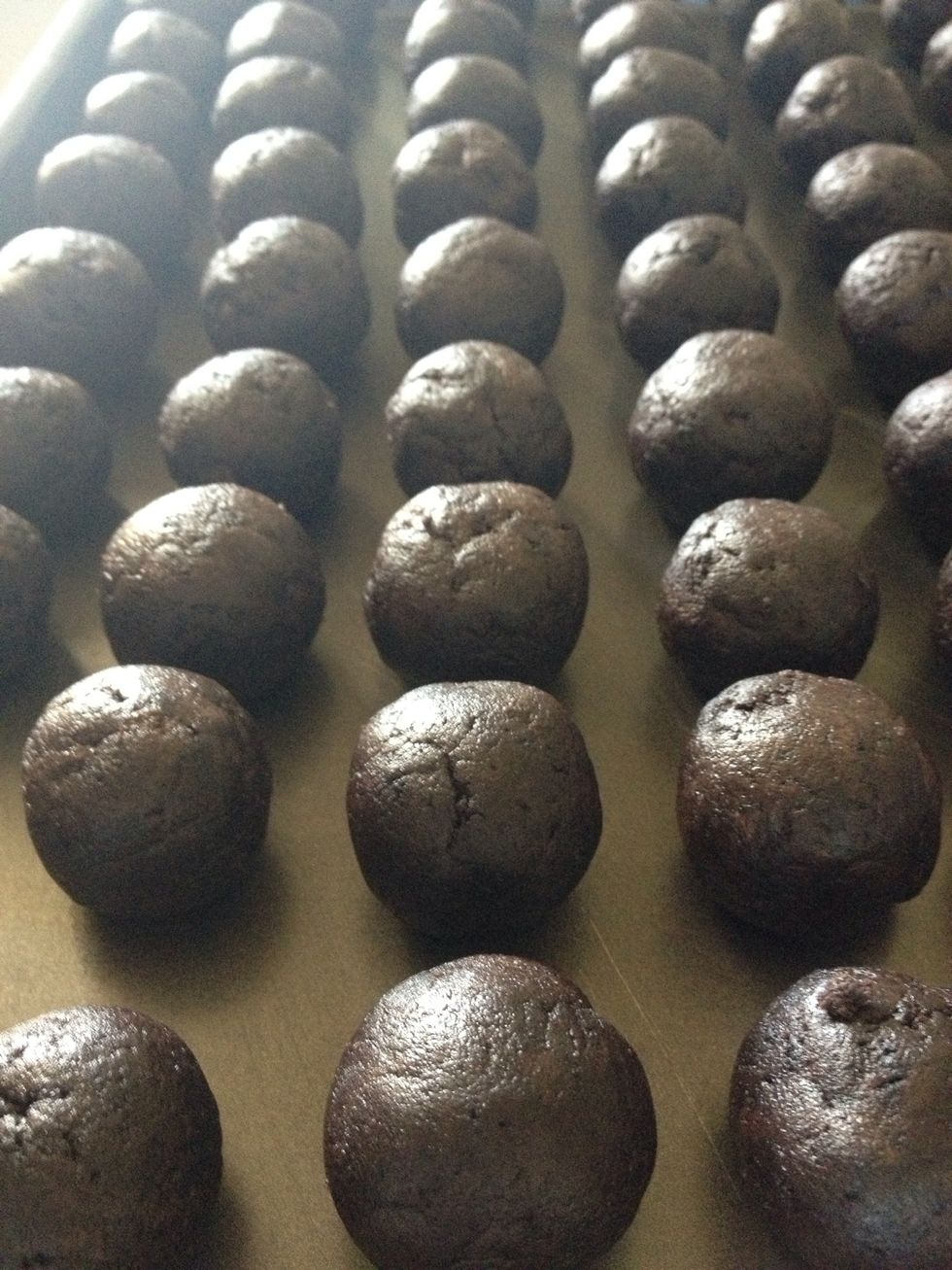 Role dough into 3/4 to 1 inch balls and place on backing sheet. When all the dough is roled, place in freezer for at least 20 minutes. One 9x12 sheet makes about 50 cake rounds.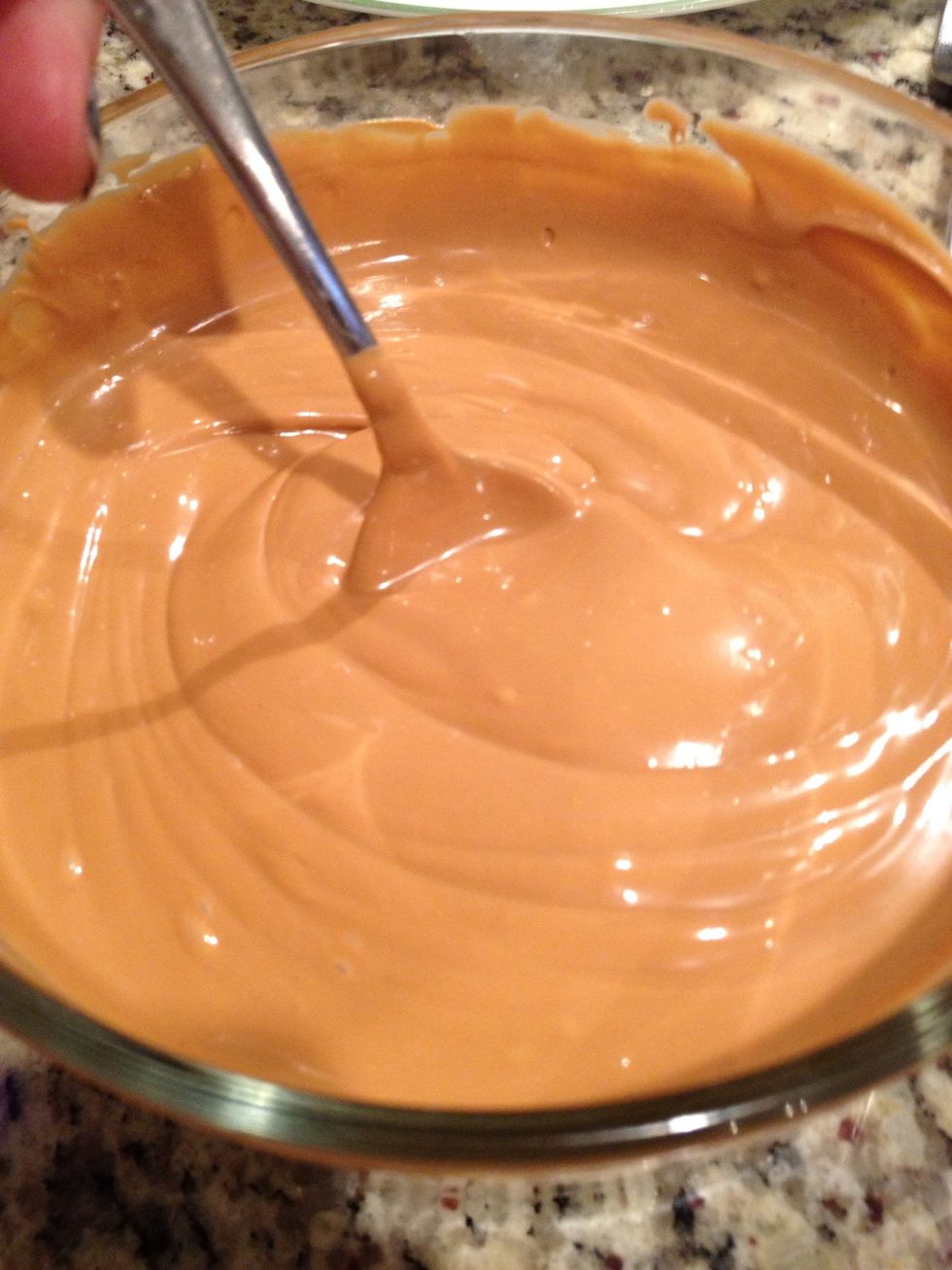 Melt morsels in microwave safe bowl according to instructions.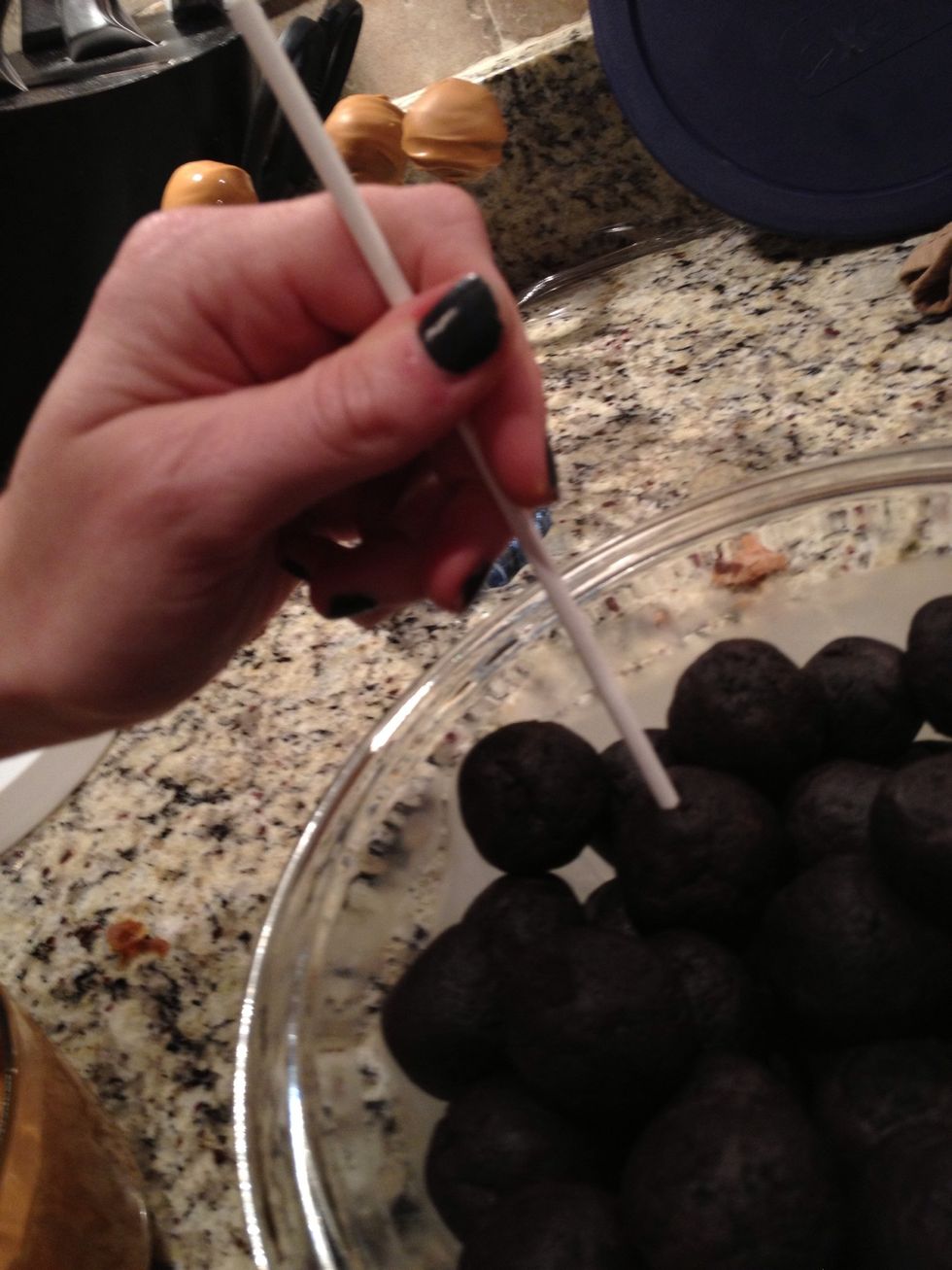 Place the cake stick in the center of the pop and insert about half way through. These were frozen in a bowl for later use :)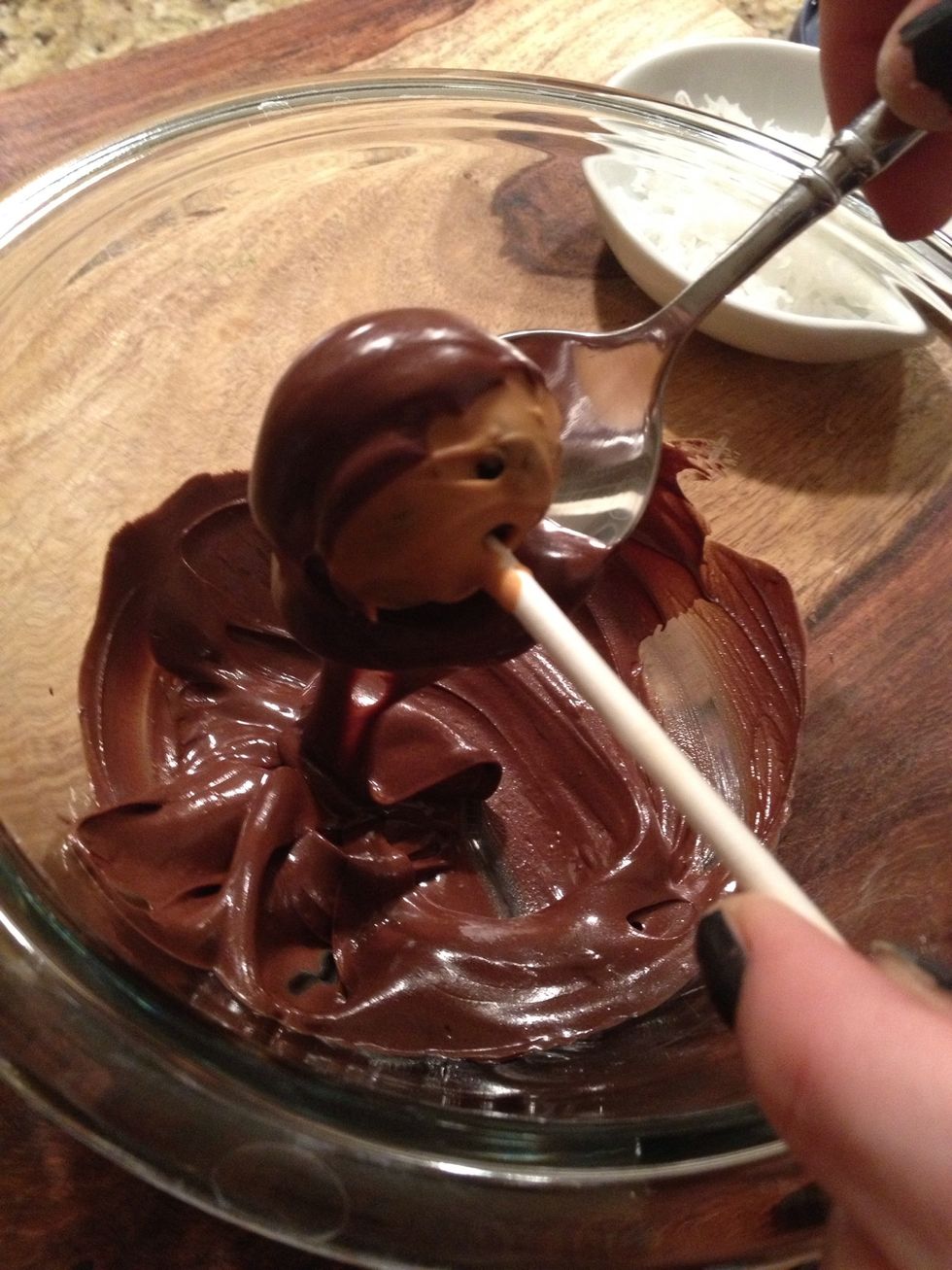 Use a spoon to coat the cake pop in melted morsels. Rotate the cake pop until evenly covered, this may take more than one spoonful.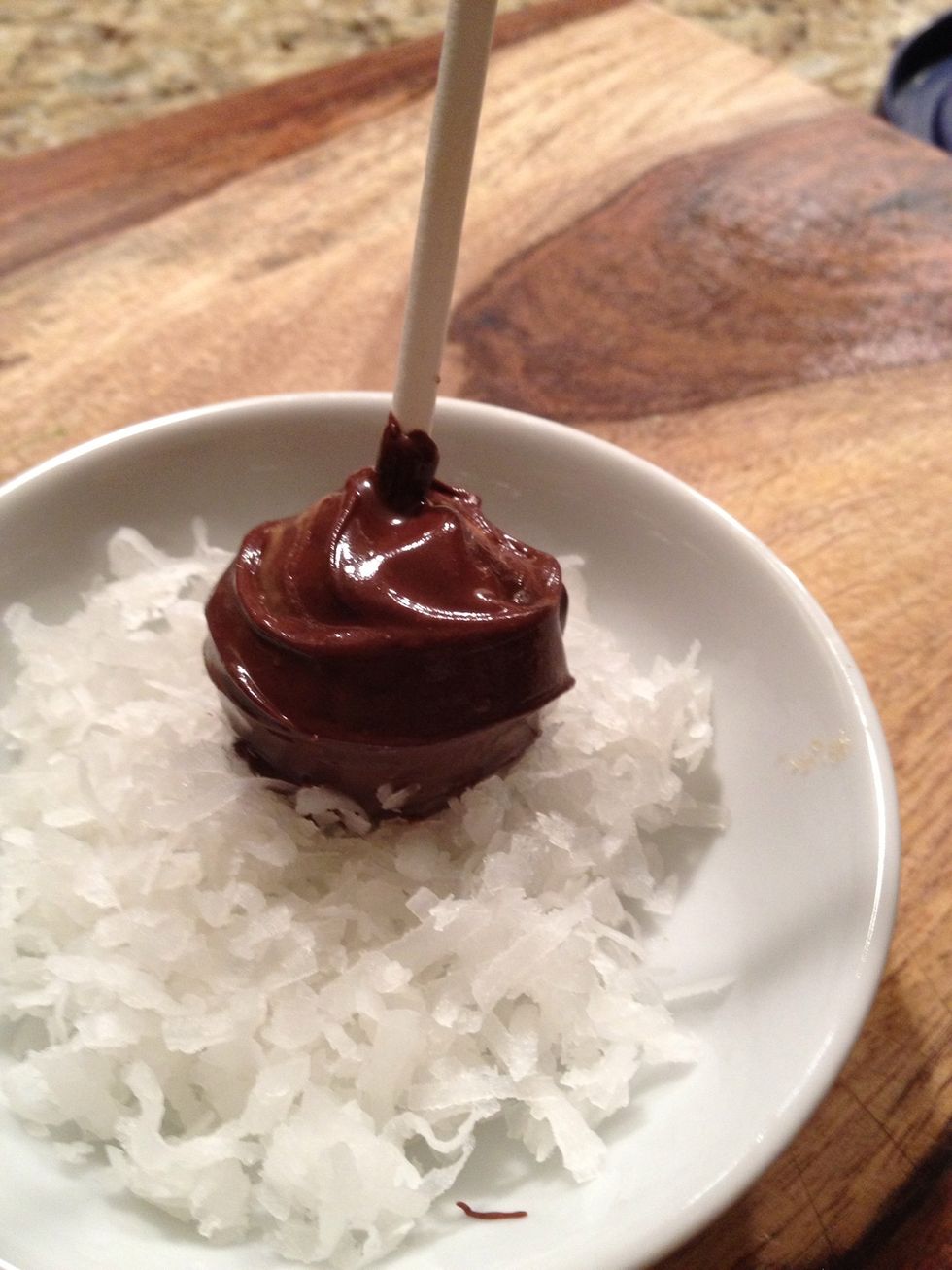 Let the cake pop dry for about 10 seconds and dip upper pop in preferred topping. Something light is recommended so the pop does not fall off the stick.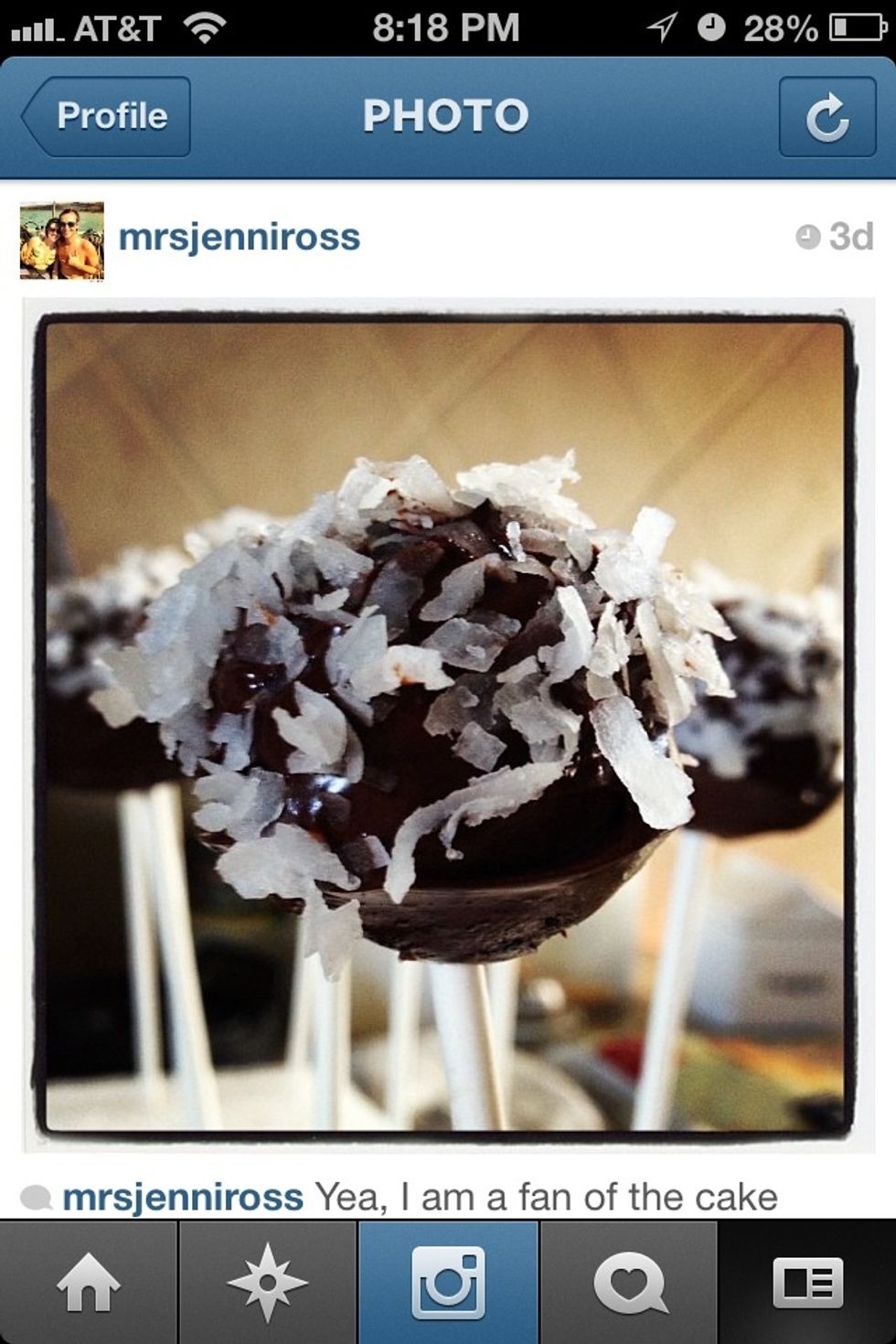 Place cake pop standing up in a small cup or styrofoam brick to let cool and dry. This will take about five minutes. These are finished coconut chocolate cake pops. Yum!
1.0 9 x 12 sheet cake cooled
6.0oz Whipped cream cheese frosting
14.0oz Chocolate or any flavor morsels
50.0 Sticks for pops
Any toppings you perfer
P+K _
Yoga enthusiast and writer on fitness and food. Penandkeyboard.com focuses in simple ways to maintain a healthy lifestyle.