How to make cake pops!
This guide shows you how to create fun Easter cake pops that your whole family will love!
12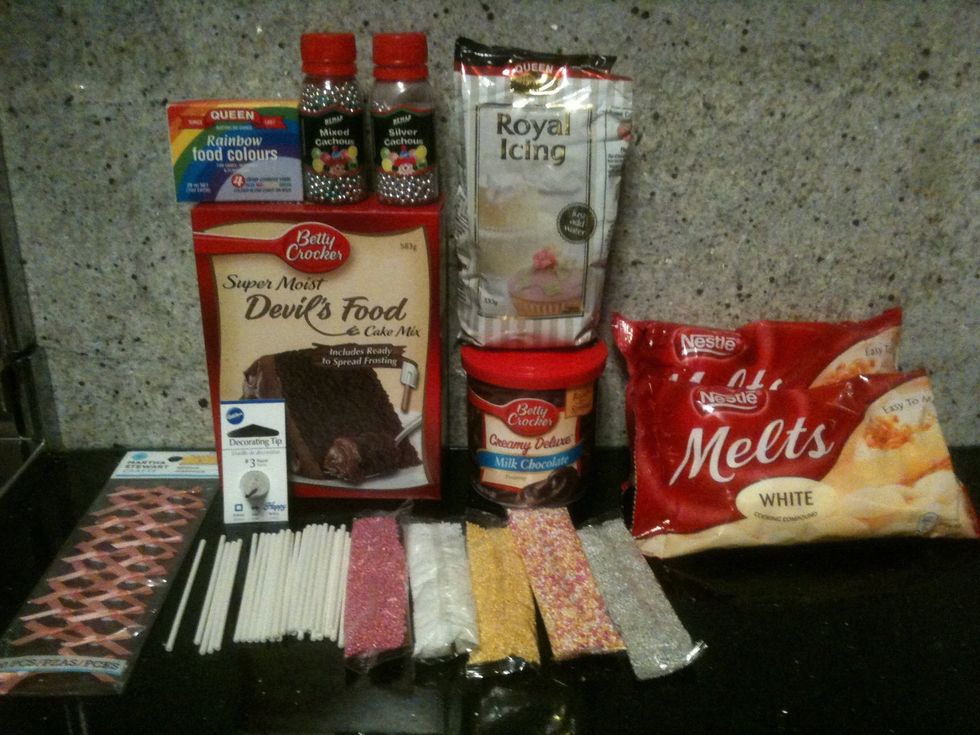 All Betty Crocker components and cake pop sticks are required however the flavor of mix, frosting and melts is up to you! Also, decorating is all on you! You can go all out or keep it simple :)
First and foremost you need to bake your cake by following the simple box instructions.. Once the cake has cooled break it up until it has a large crumb consistency.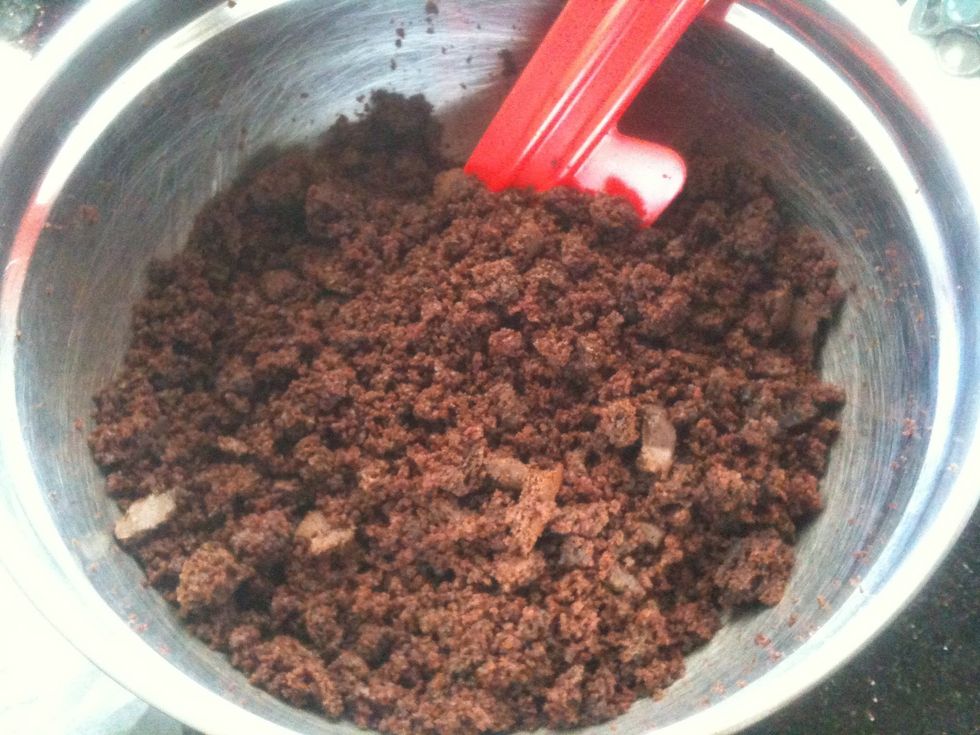 Like so!
Once you've completed this spoon in your frosting and mix away. You shouldn't need the entire amount.. Just enough that you can form a shape without it crumbling :)
Now you are ready to shape your eggs. For each pop take a hand full of your mix and hand mould it to the shape of an egg by rolling a ball then shaping the tip. Refrigerate for at least an hour.
This is what they should look like :)
Melt 1/3 of a cup of your melts. Take pop stick and pierce the round end of each cake pop. Then dip a small amount of stick in melts and place back into the hole you created. This acts like a glue.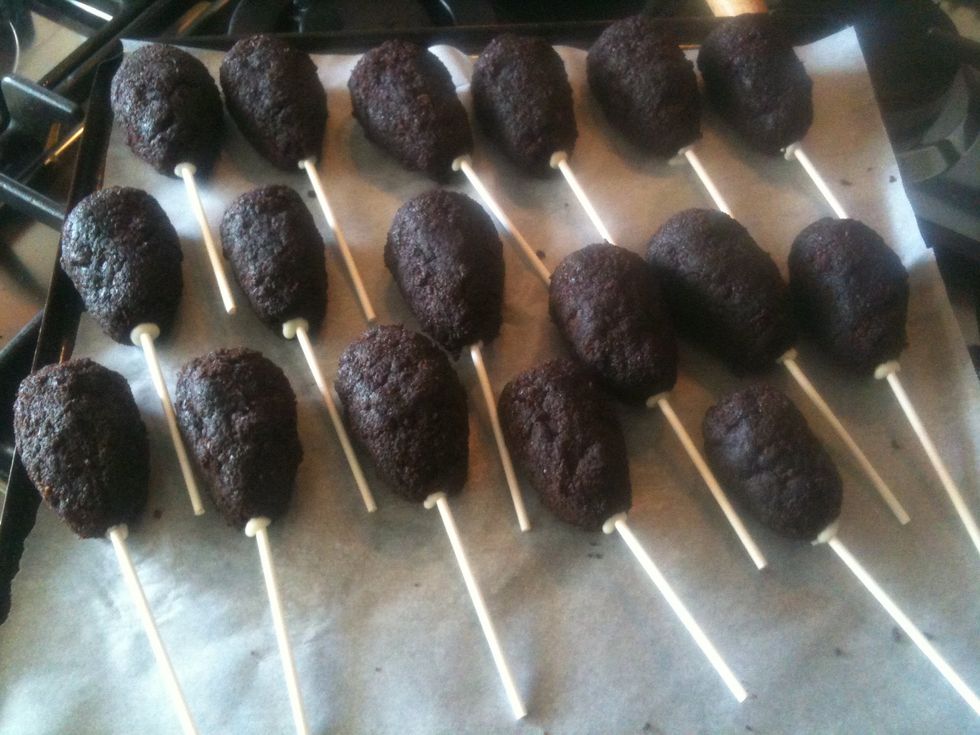 Freeze them for at least 1/2 an hour. Any less and they will fall off the stick when you coat them!!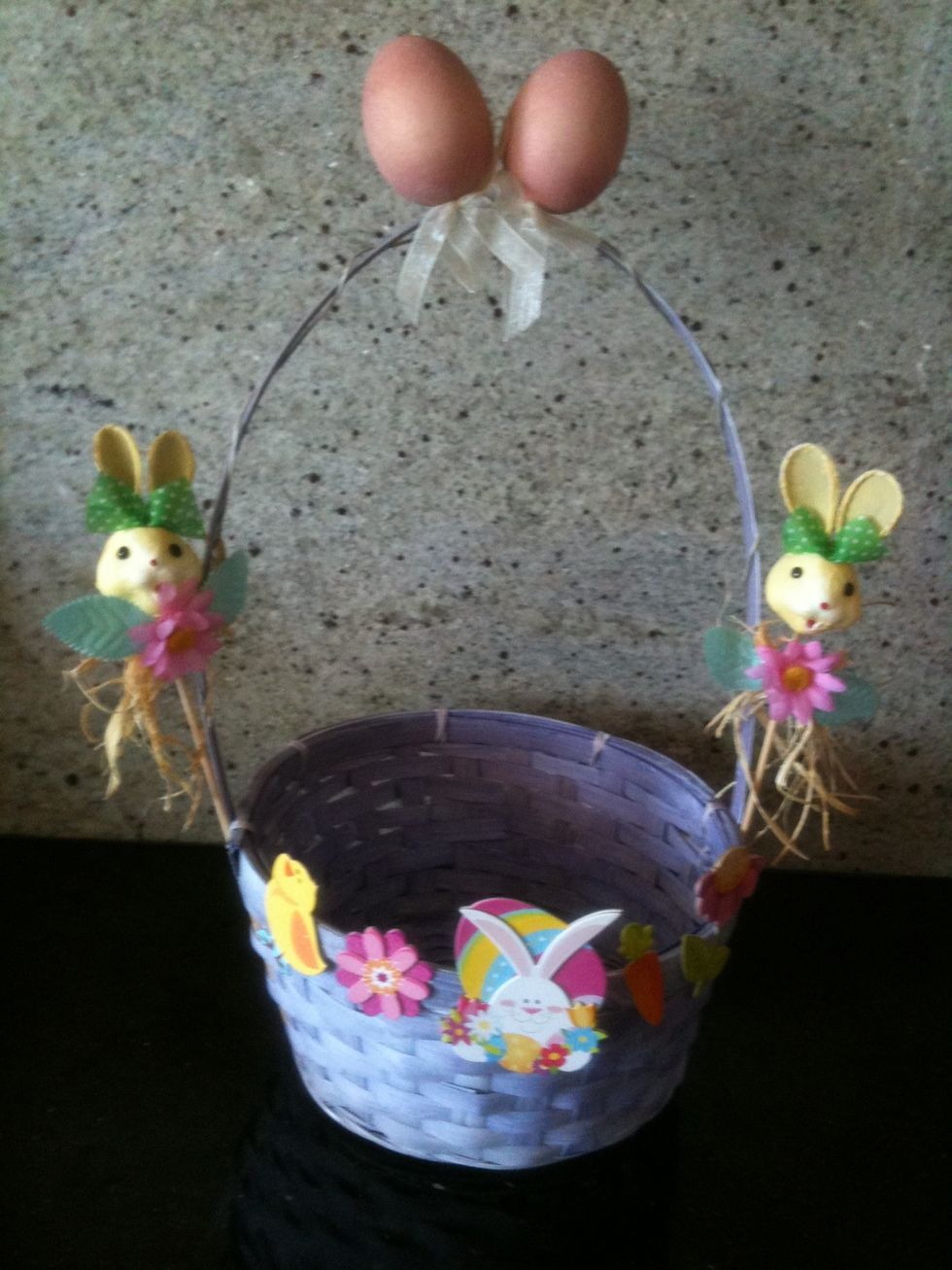 I decorated my basket while waiting :)
Melt remaining melts! Here you can add color as this will be the color of your pops! Dip away and make sure there are no bubbles or holes as this will lead to cracks and leaks 😖. Stand em upright!
This part is totally up to you!! Decorate cake pops as you wish.. I'll be pipping mine and adding pastel and silver embellishments >>>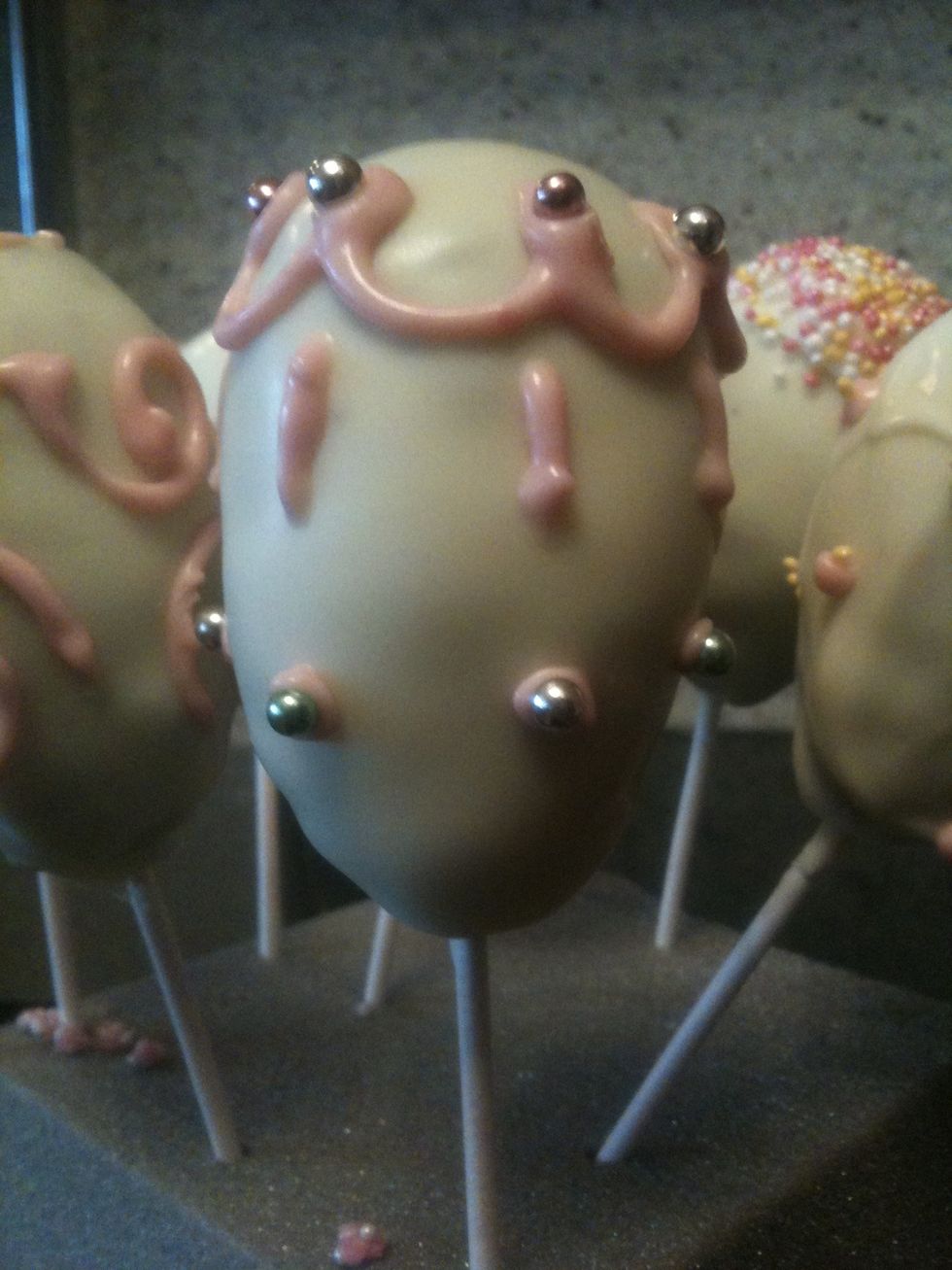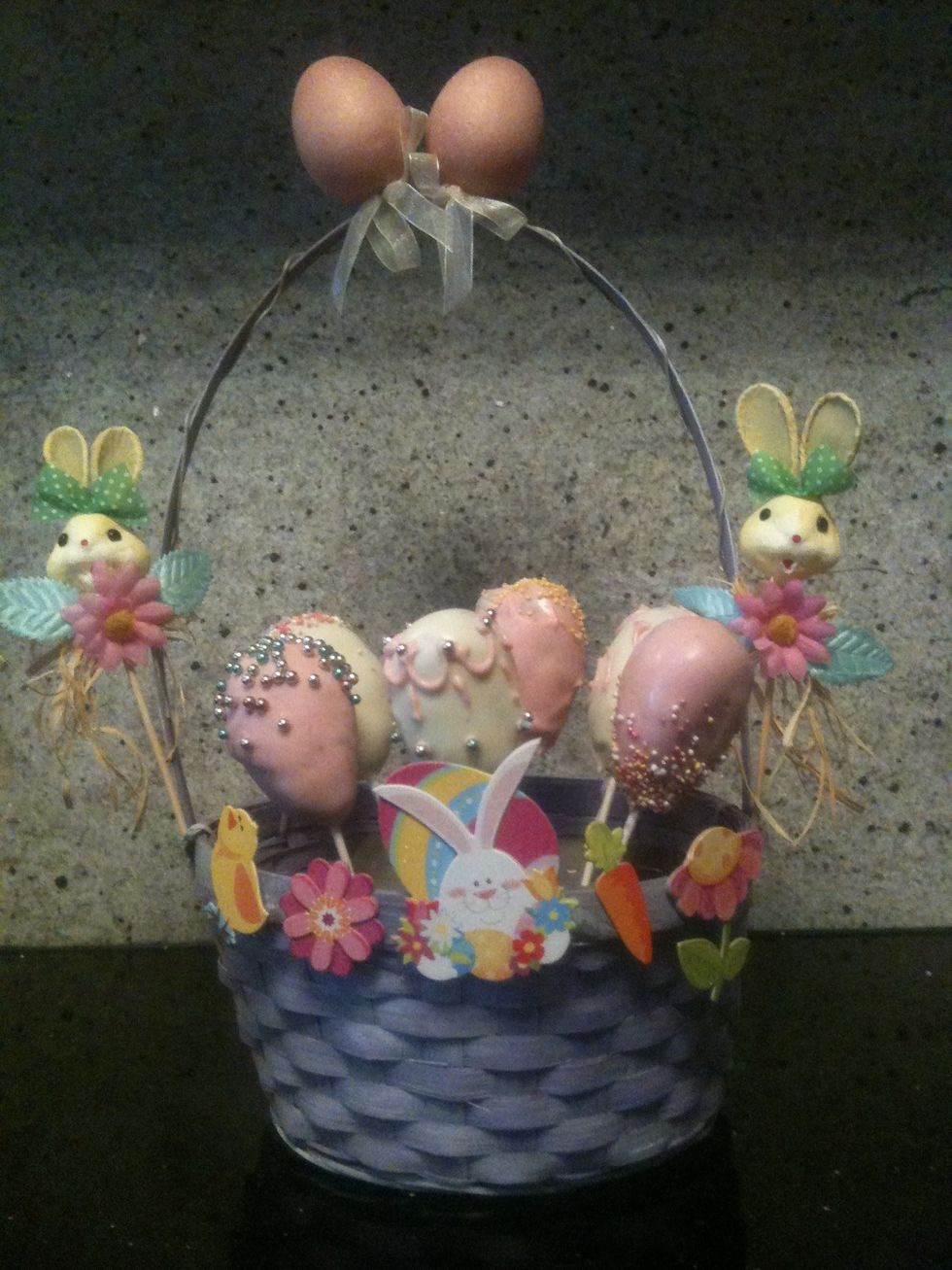 the final result!!! YUM
If you have any questions or any suggestions feel free to drop a comment! X
The creator of this guide has not included ingredients