Make Cake Batter Ice Cream Using Bananas
1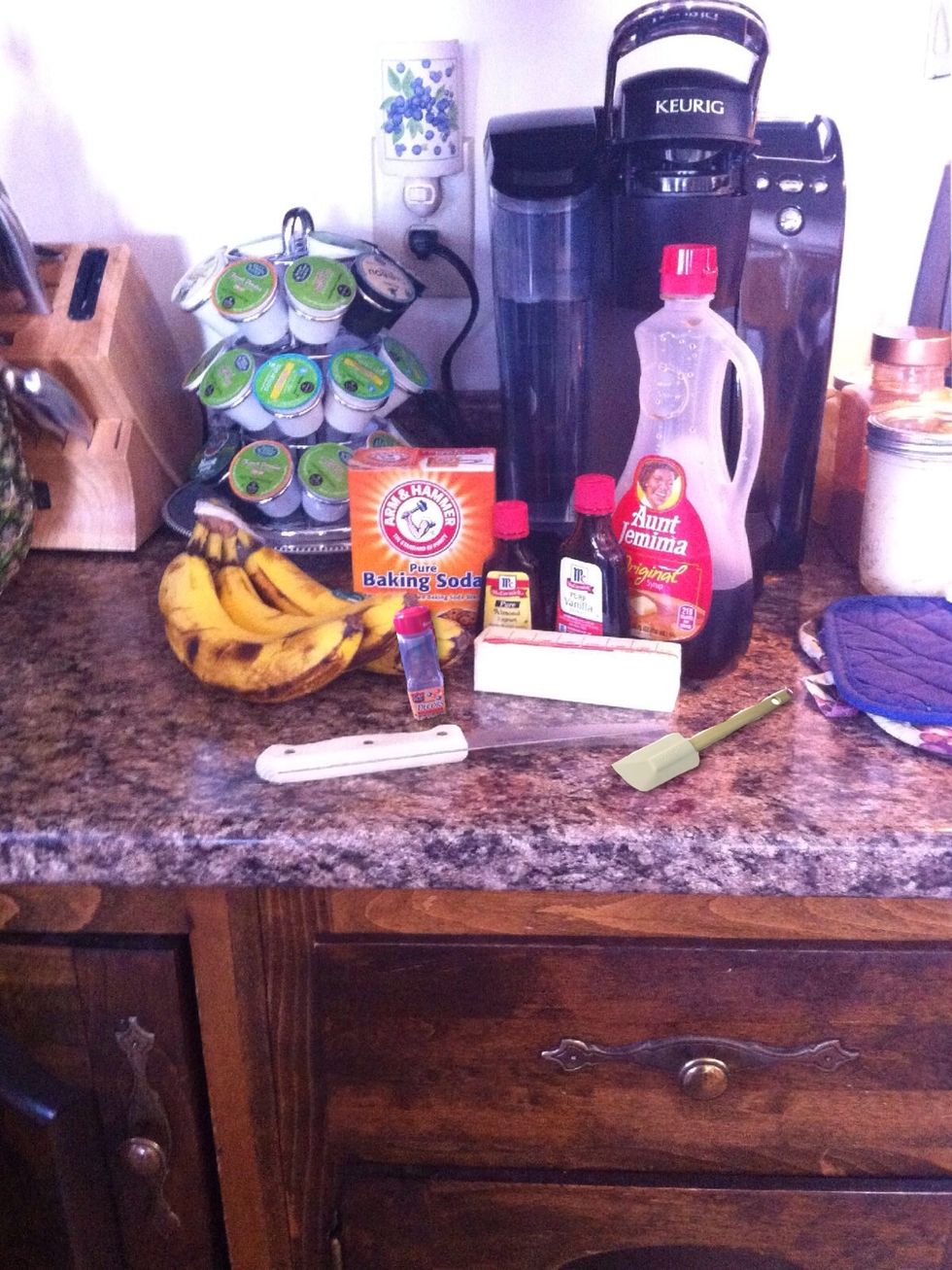 These are all the the ingredients that I am using. You will also need a blender and a mixing bowl. Note I do not have butter extract.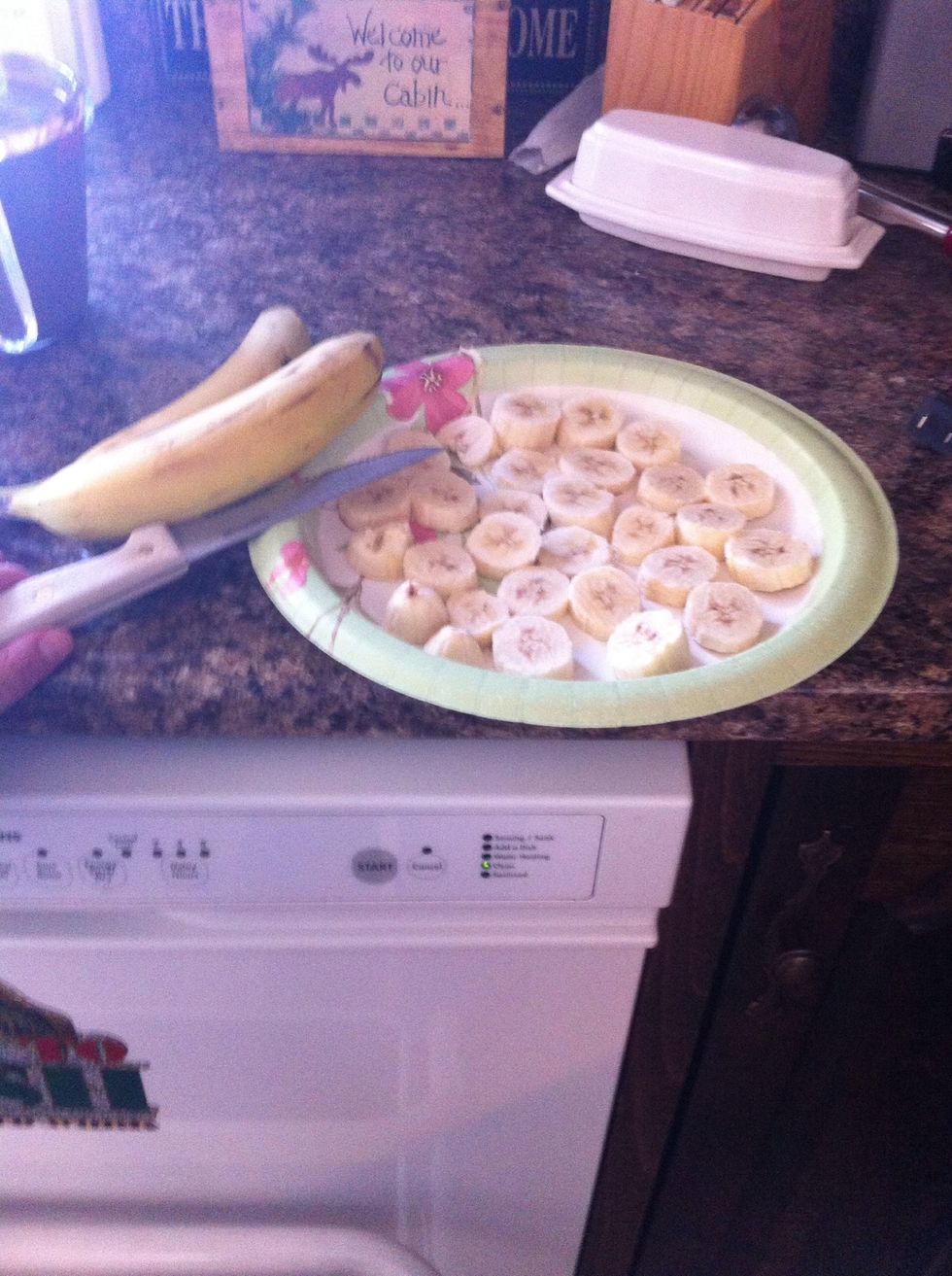 Take the 3 bananas and the knife. Un-peal the bananas and cut them into small pieces like shown.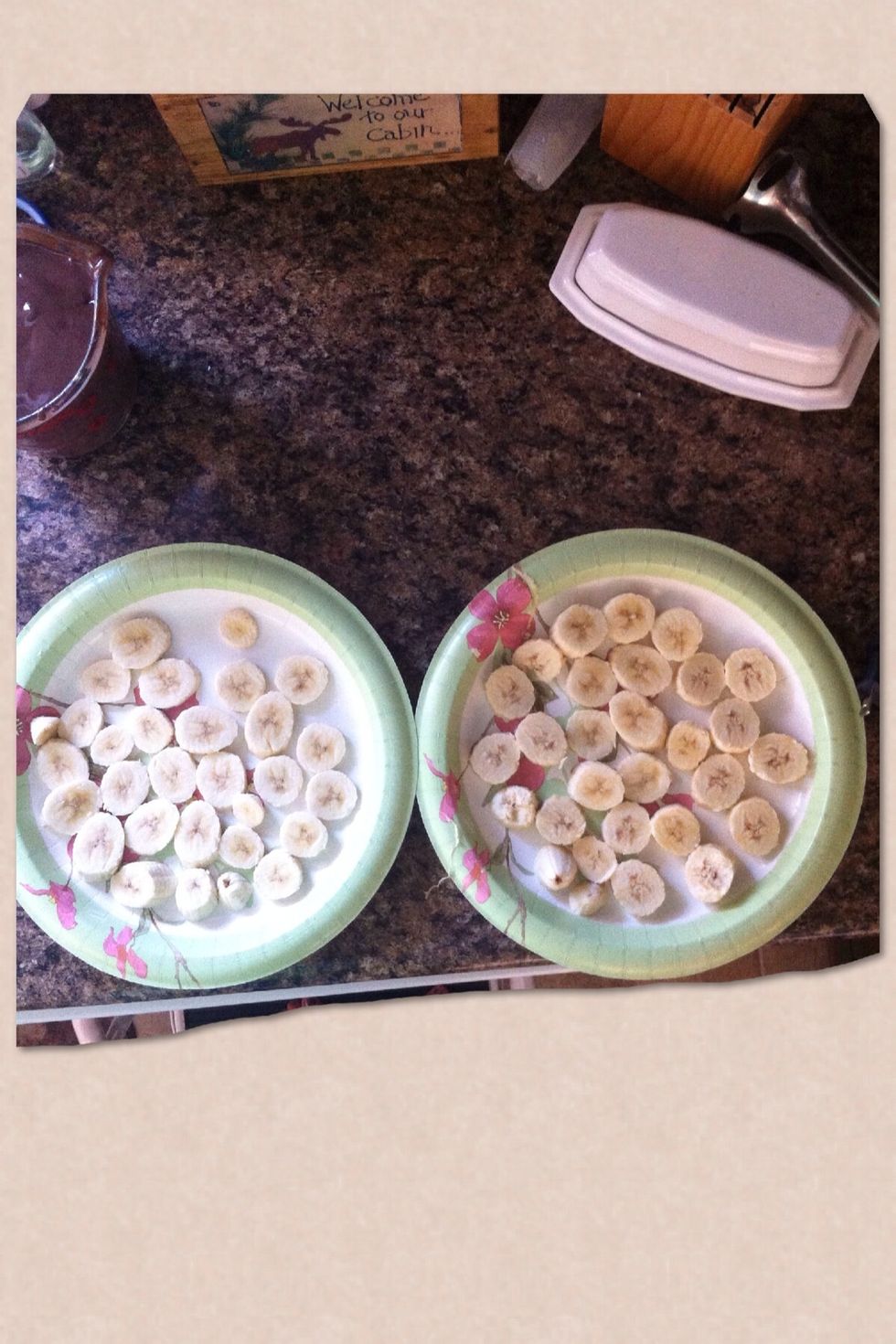 Once all the bananas are cut up place them on a plate, in one flat row with none on top of each other.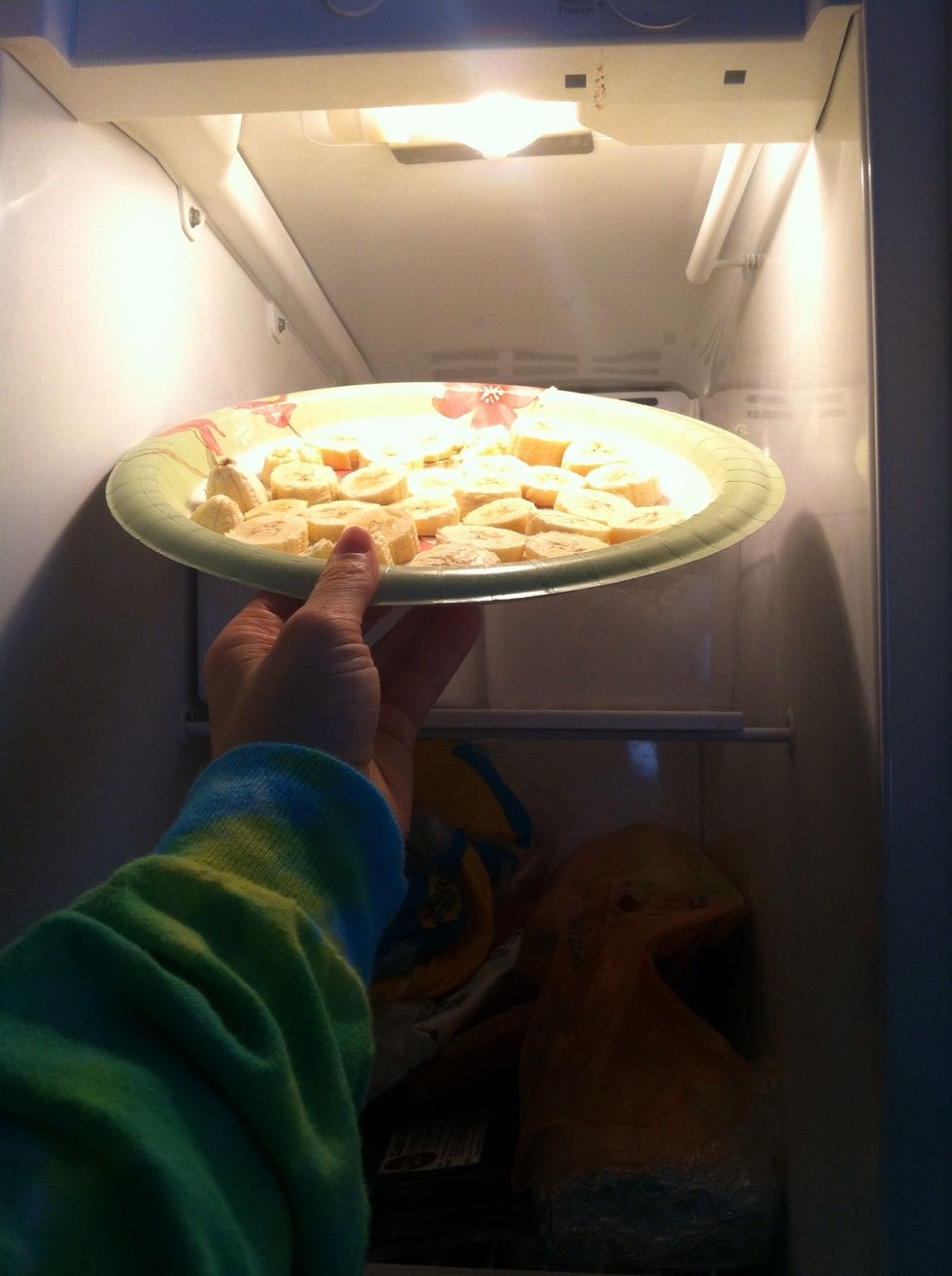 Put the bananas in the freezer. Leave them in there until they are completely frozen. I do these few steps the night before and freeze the bananas overnight.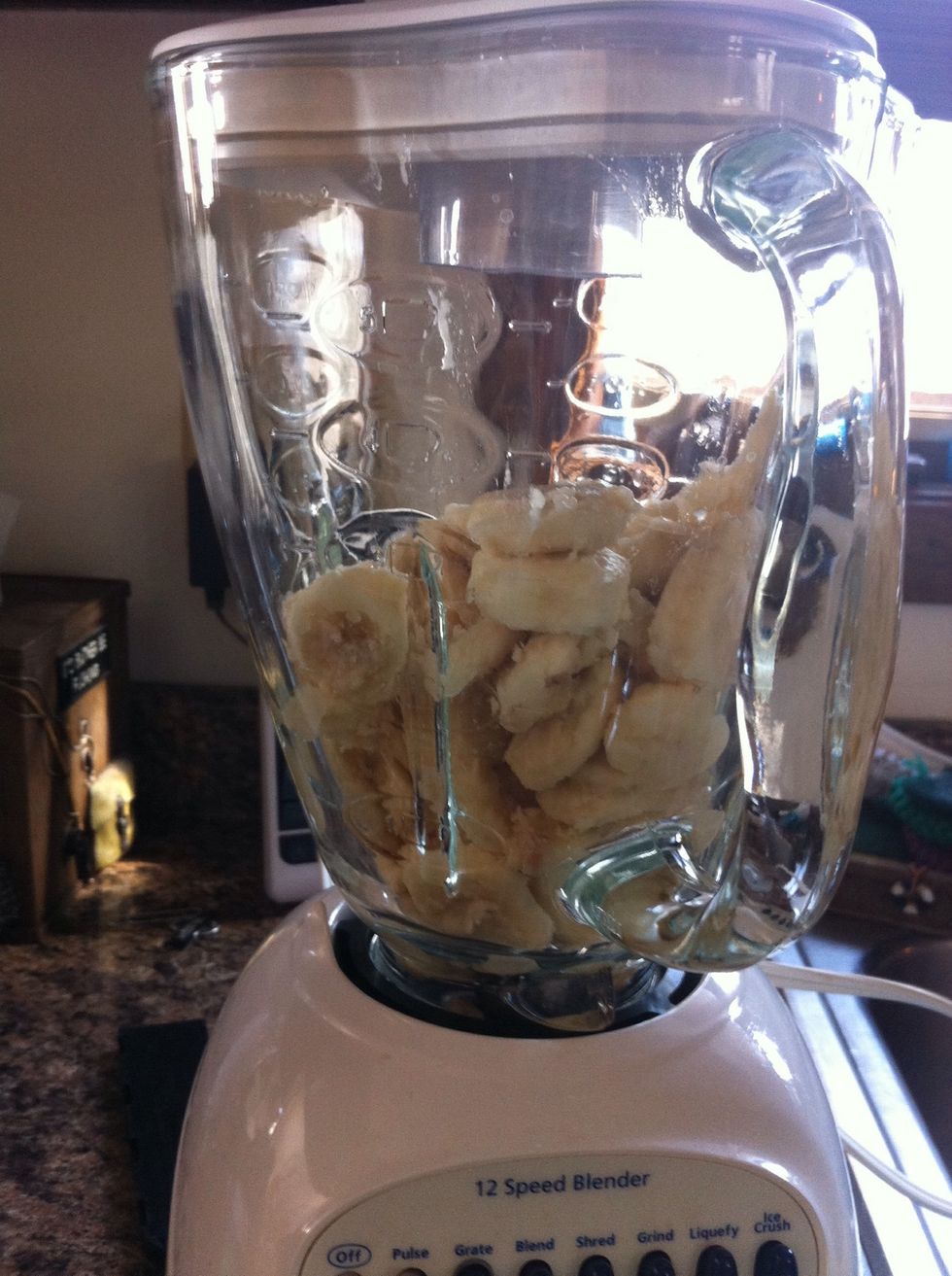 Once the bananas are frozen take them out of the freezer and put them in a blender.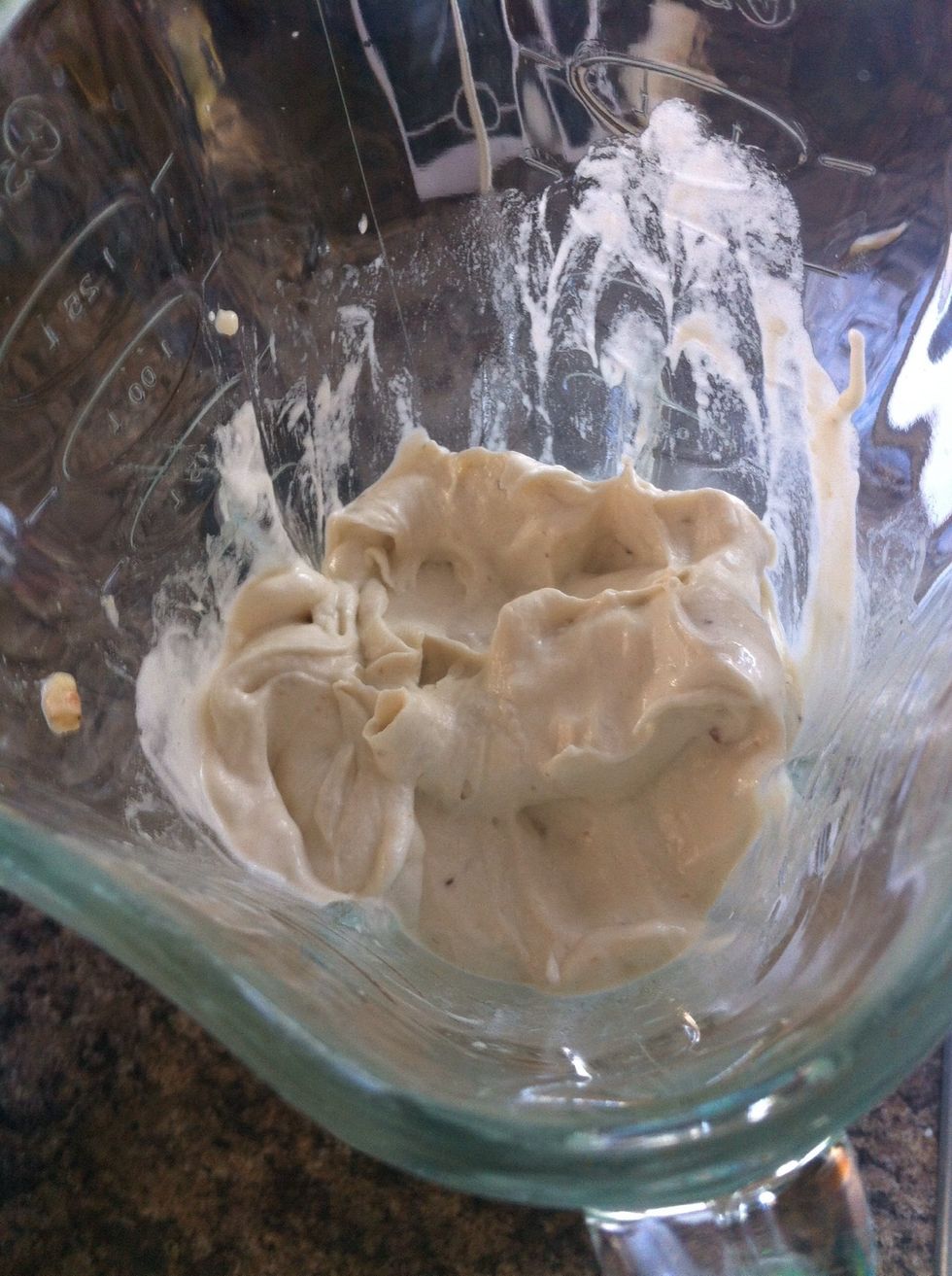 Blend the bananas until they are at a smooth texture.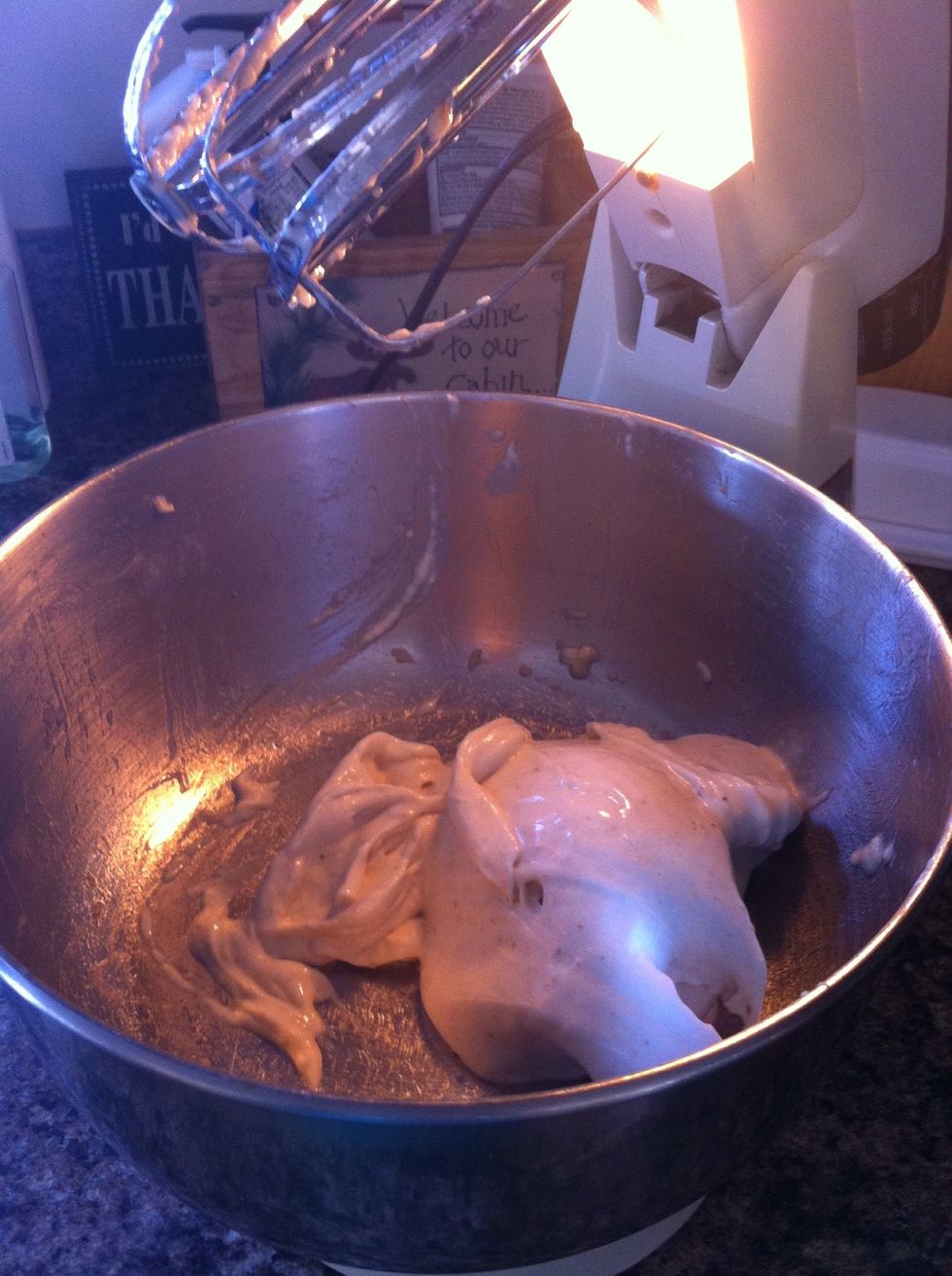 Then put the blended bananas into a mixing bowl.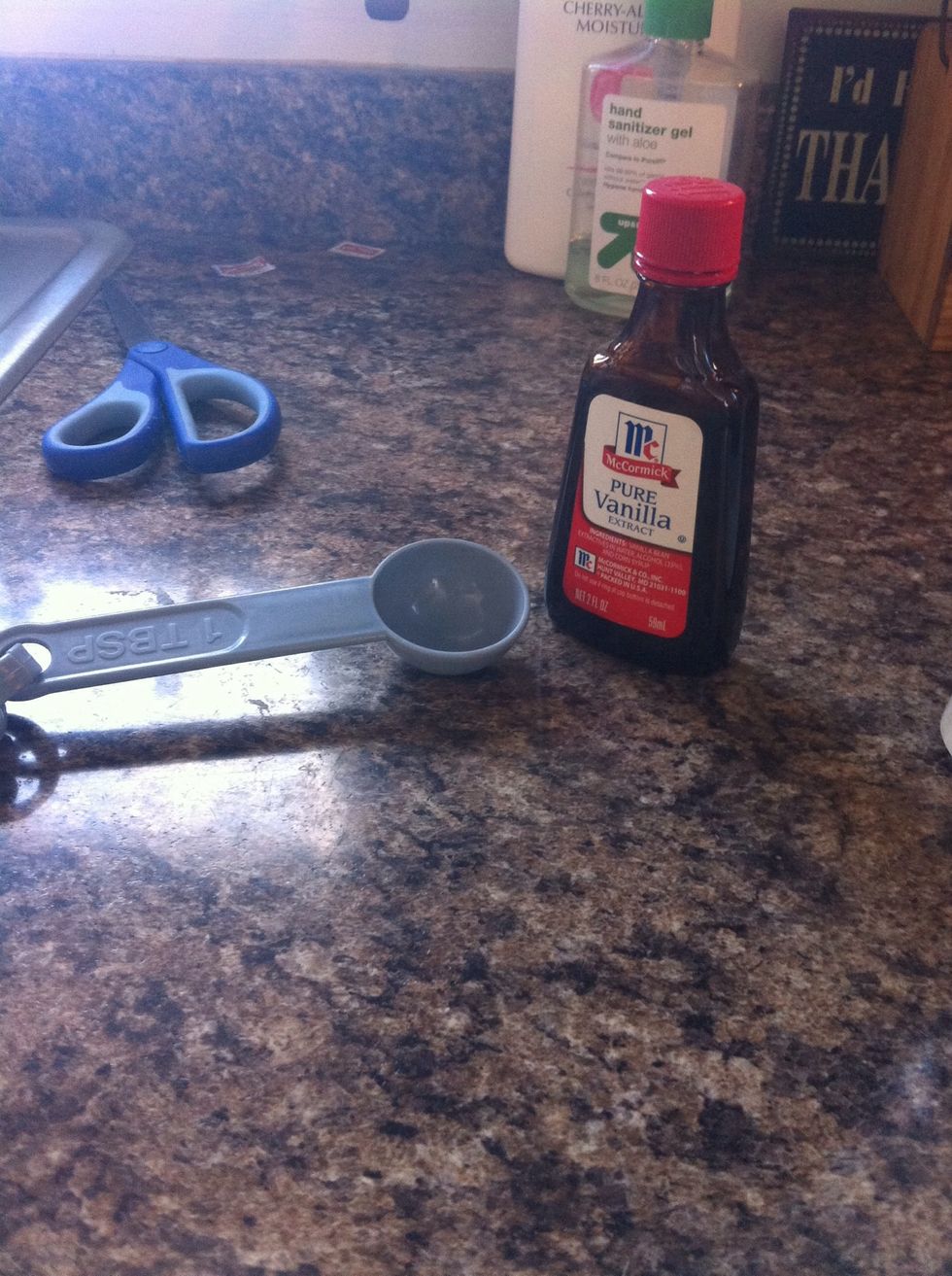 Then take 2 TBSP of pure vanilla extract. Put it in the mixing bowl.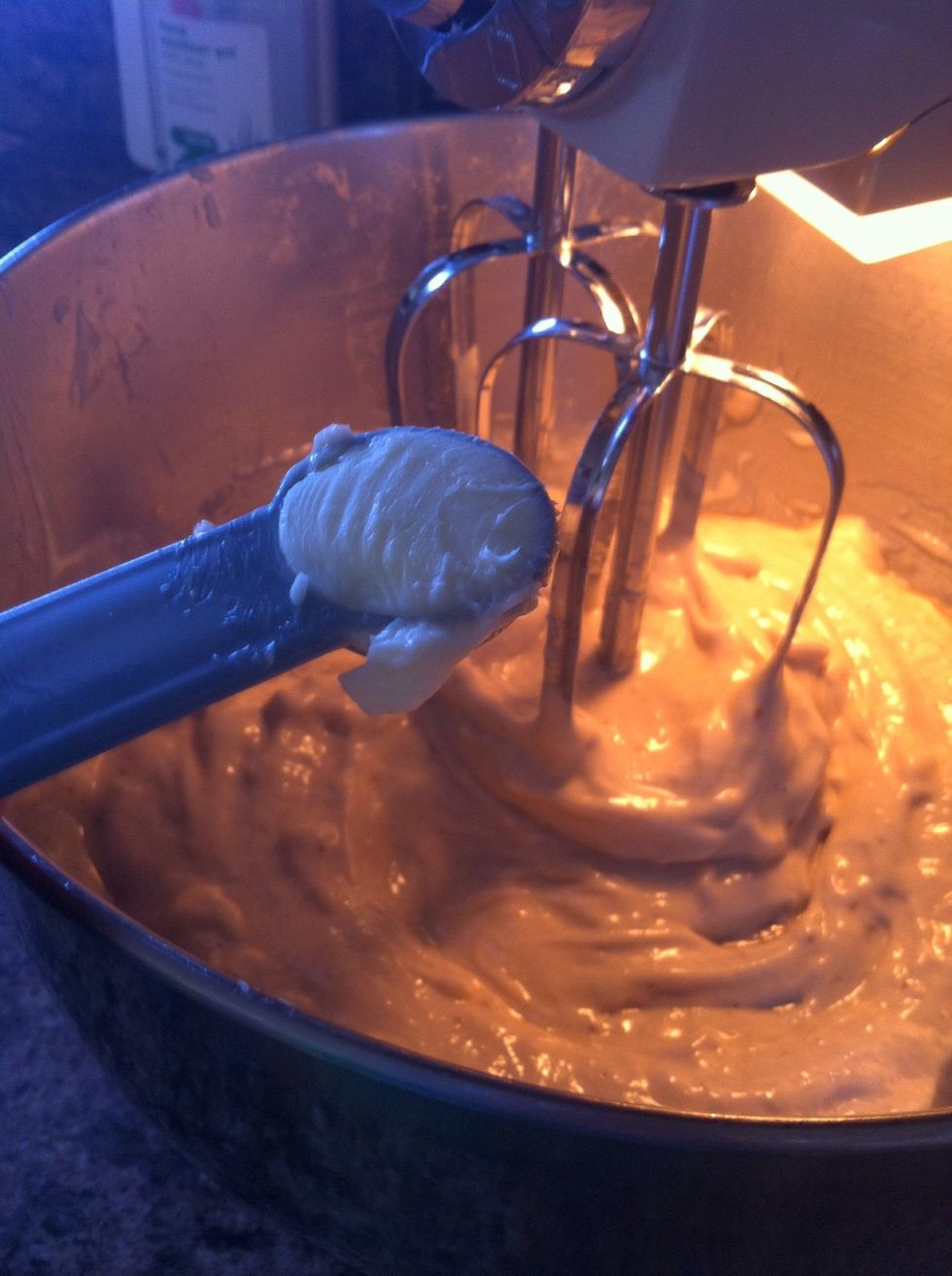 Next take 1 TSP of butter or butter extract and put it in the mixing bowl.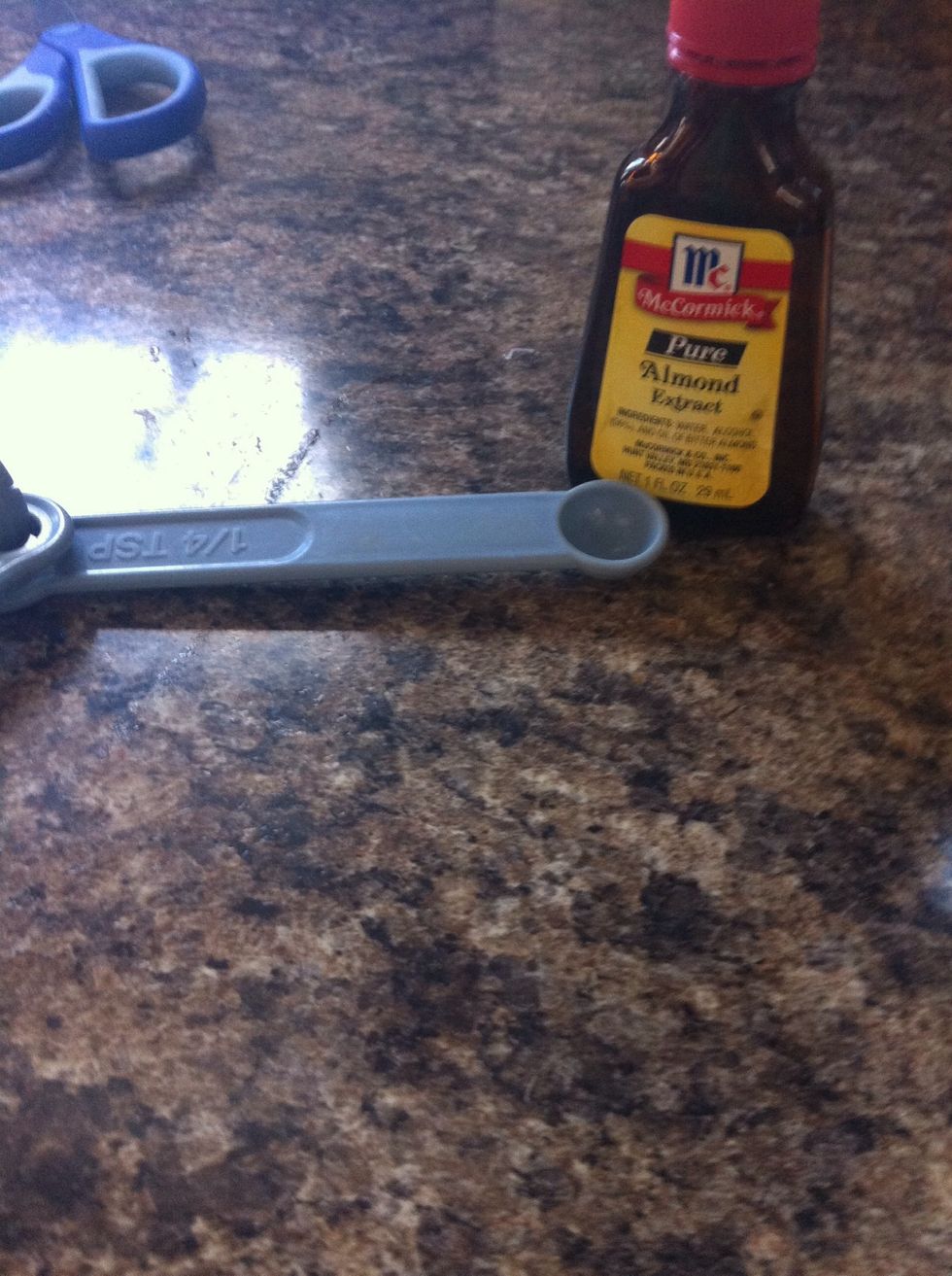 Then take 1/4 a TSP of almond extract, and put it in the mixing bowl.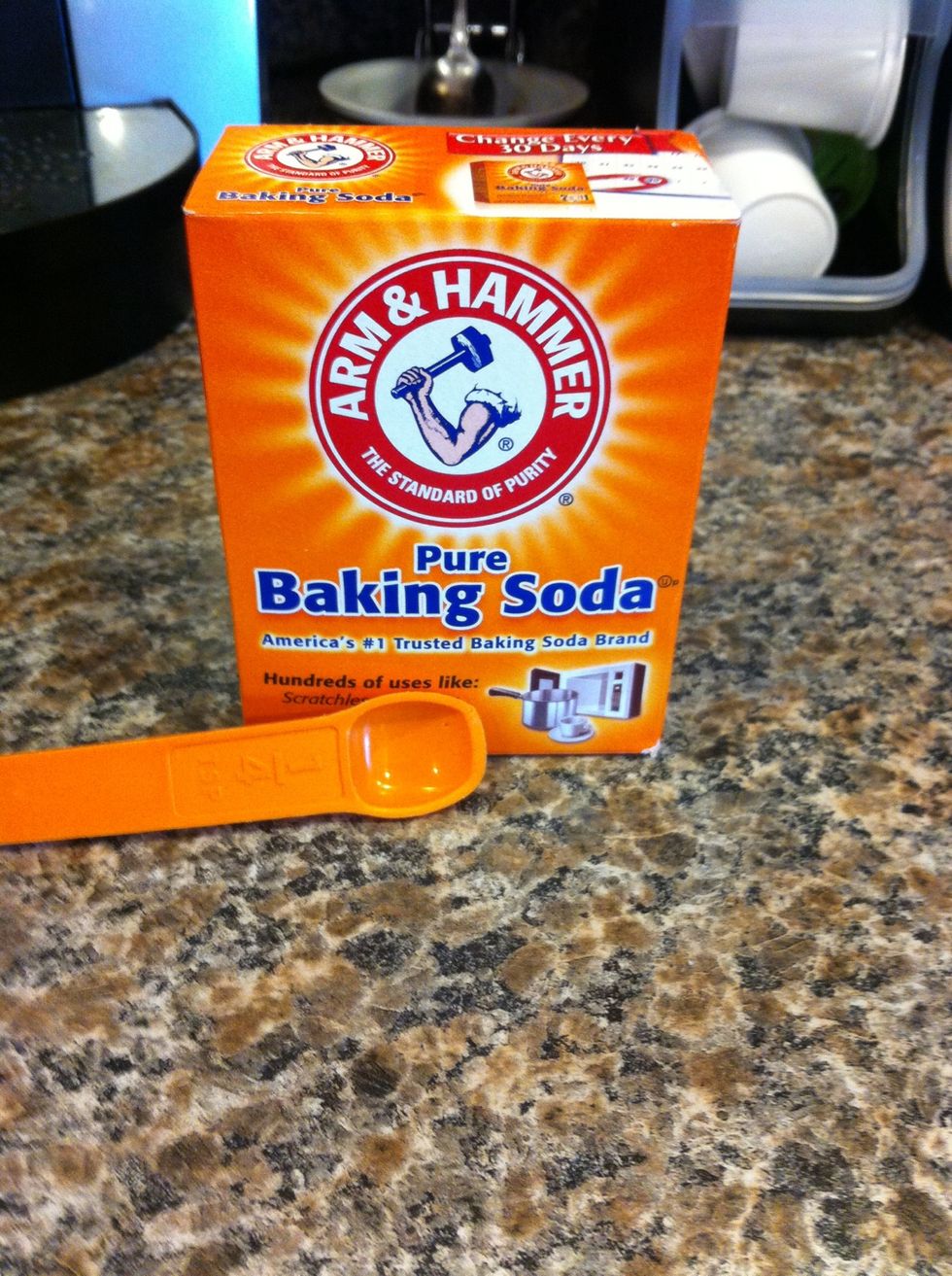 Next take 1/4 a TSP of baking soda and put it in the mixing bowl.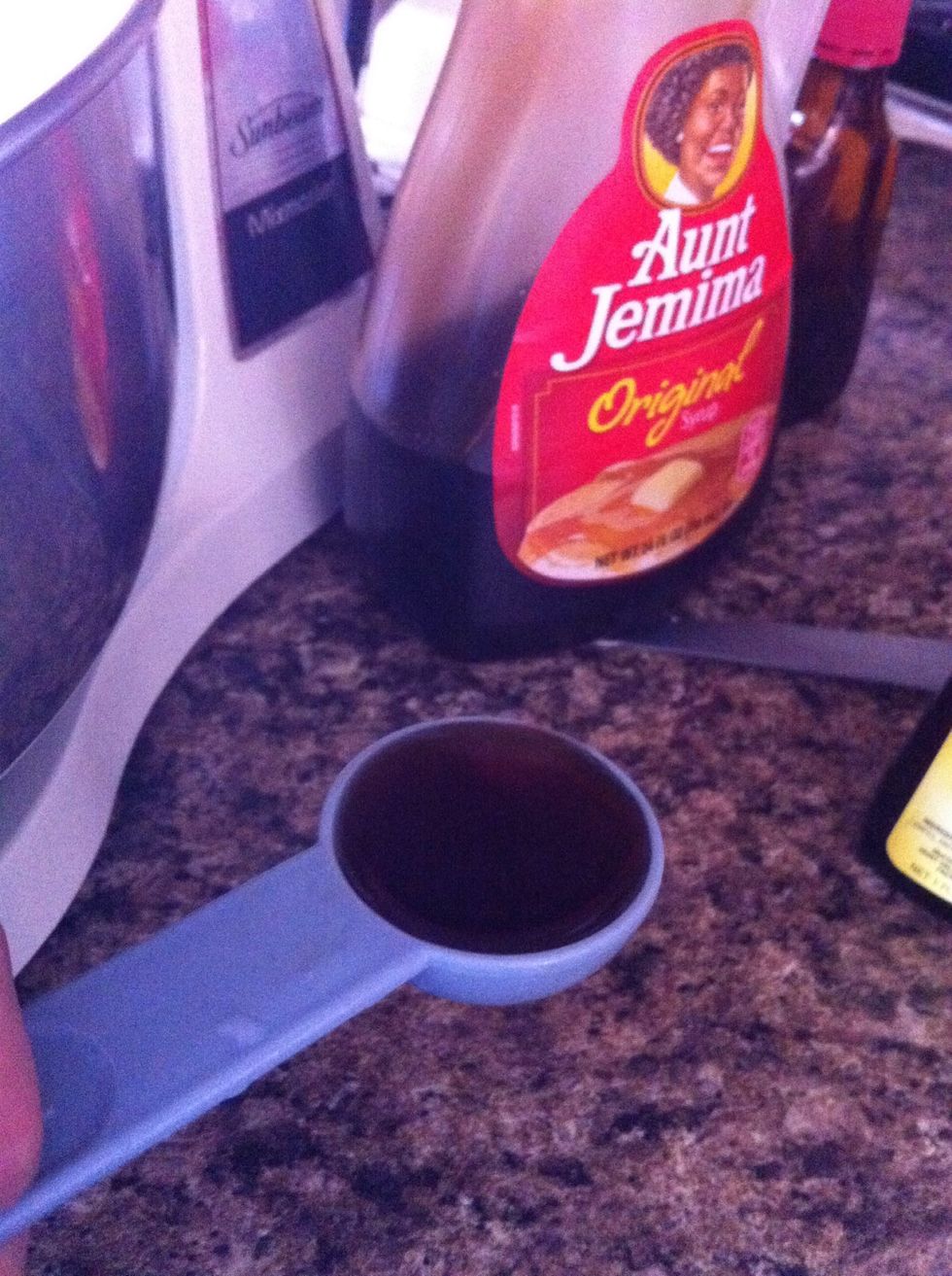 Next take 2 TBSP of maple syrup and put it in the mixing bowl. It doesn't matter what brand of syrup you use.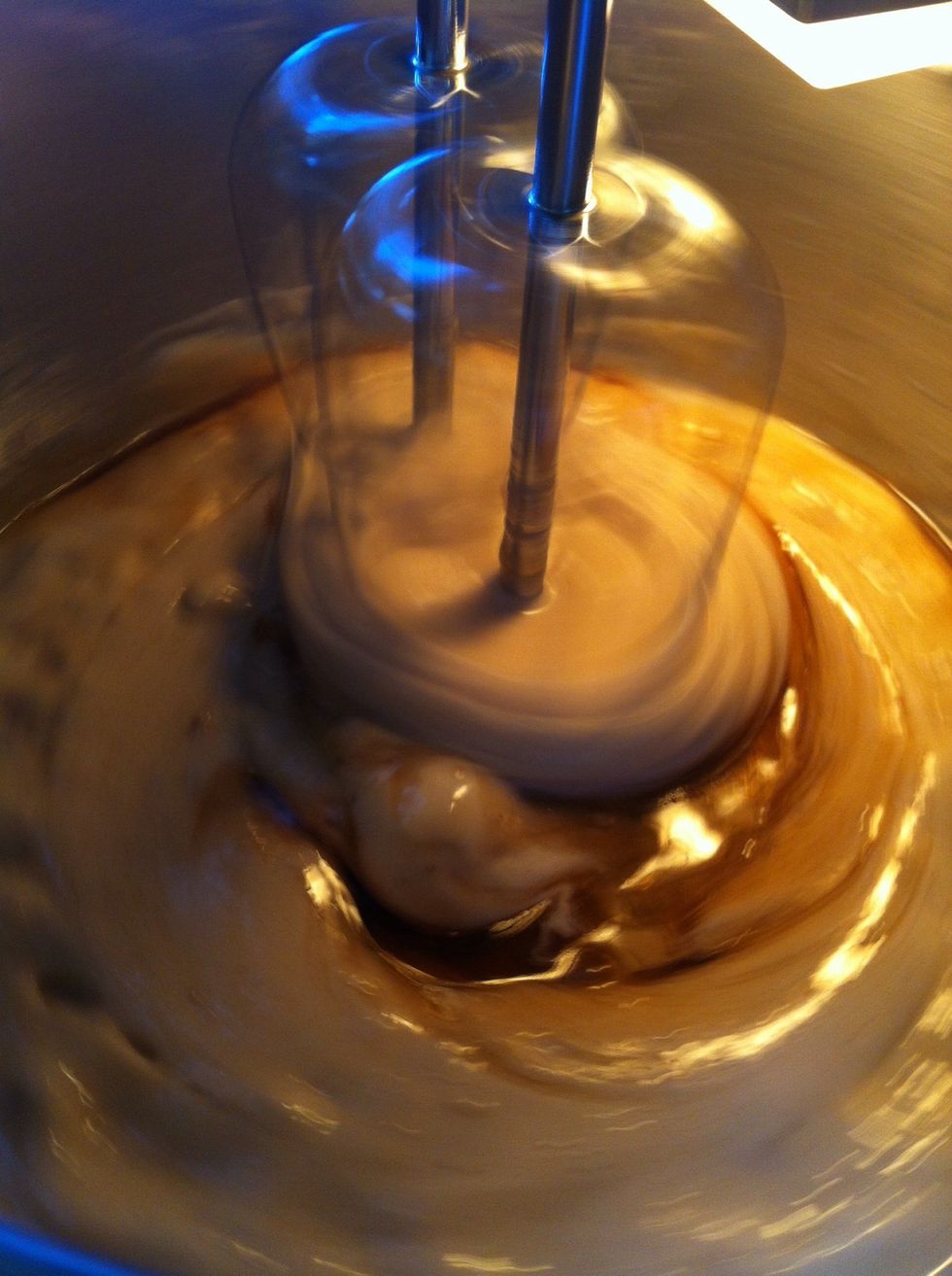 Now mix all of the ingredients together.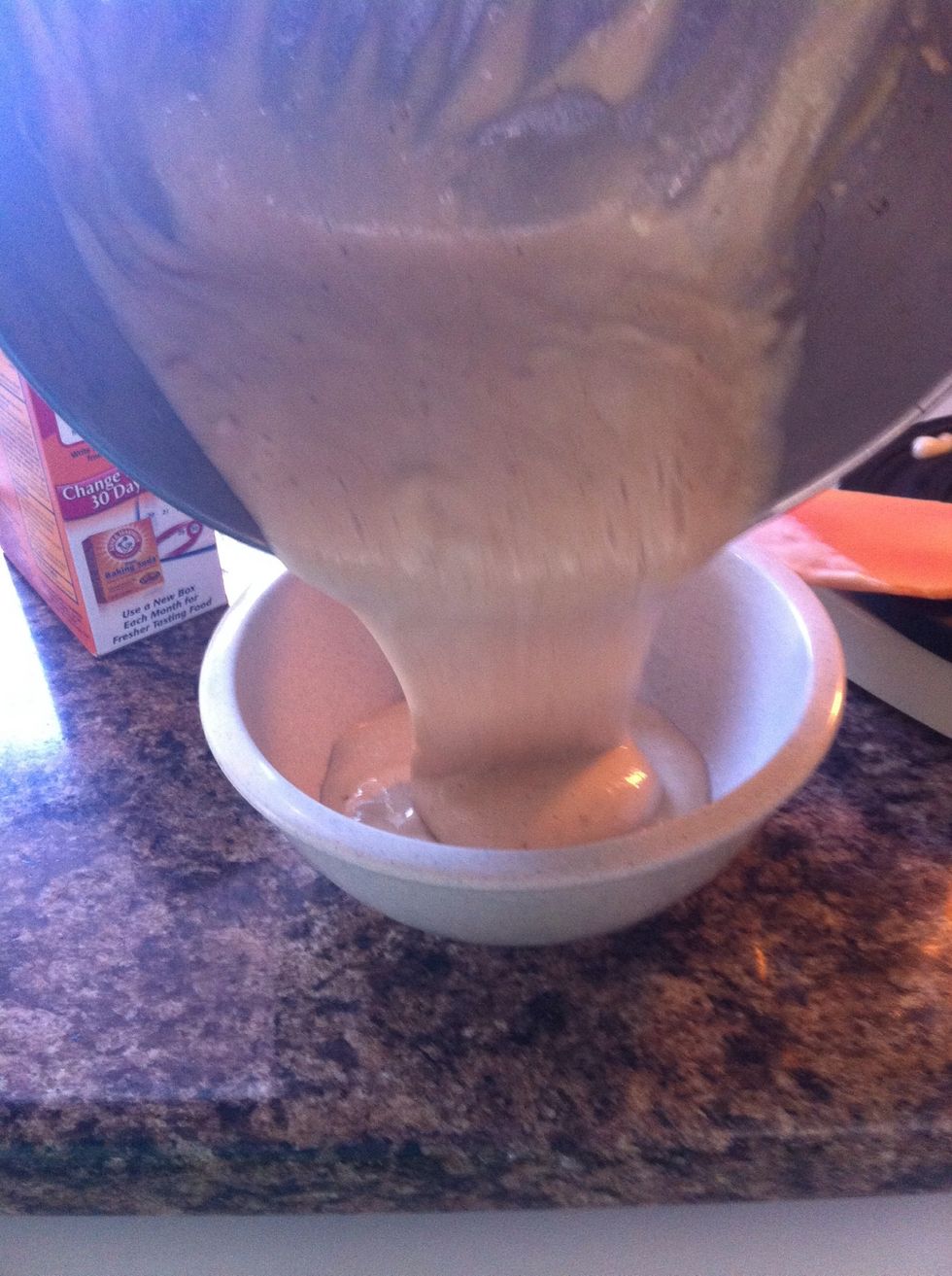 Once all the ingredients are mixed you can poor it into a serving bowl.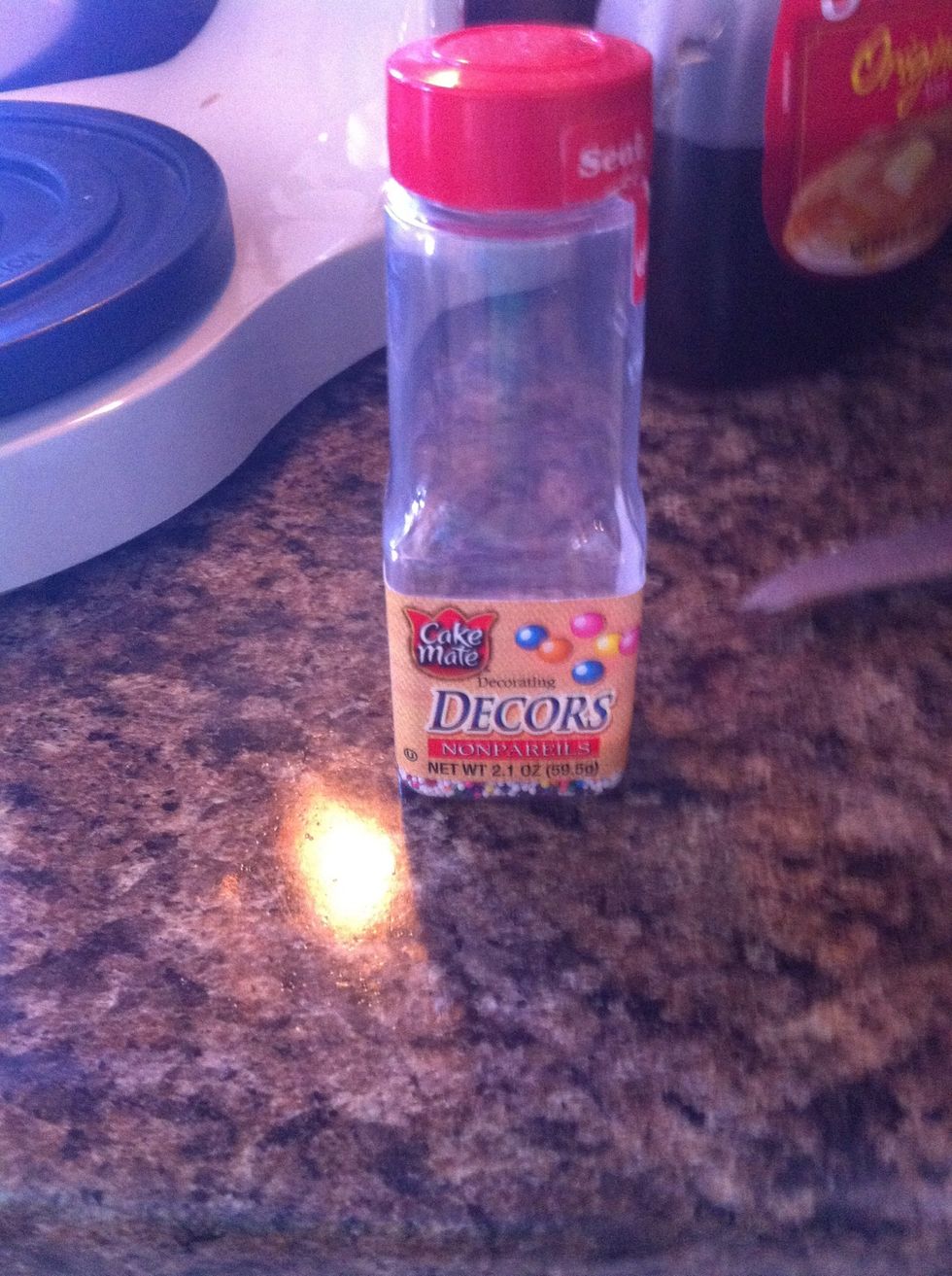 Now you can take your sprinkles and put them on the top. It really doesn't matter how much you use or what kind you use.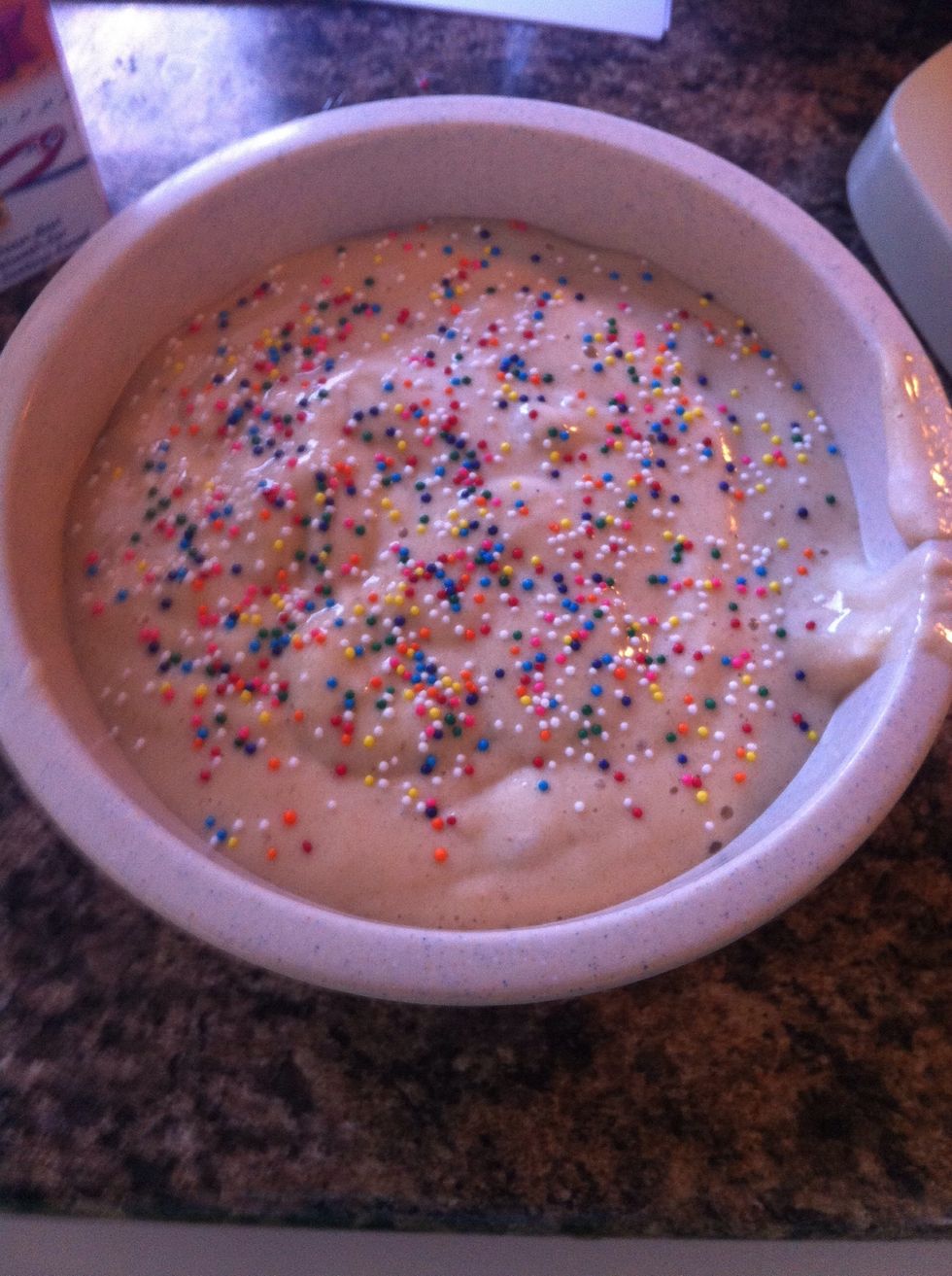 You can now enjoy your ice cream. If it is not gone when you are finished you can put it back in the freezer. After you freeze it again it will be more like regular ice cream and not soft serve.
There are also plenty of other options that you can put on top like fruit or granola. I will show you 2 ways that you can arrange strawberries in a fancy way.
Supplies you will need: 1 knife and Strawberries (as many as you are going to want to use).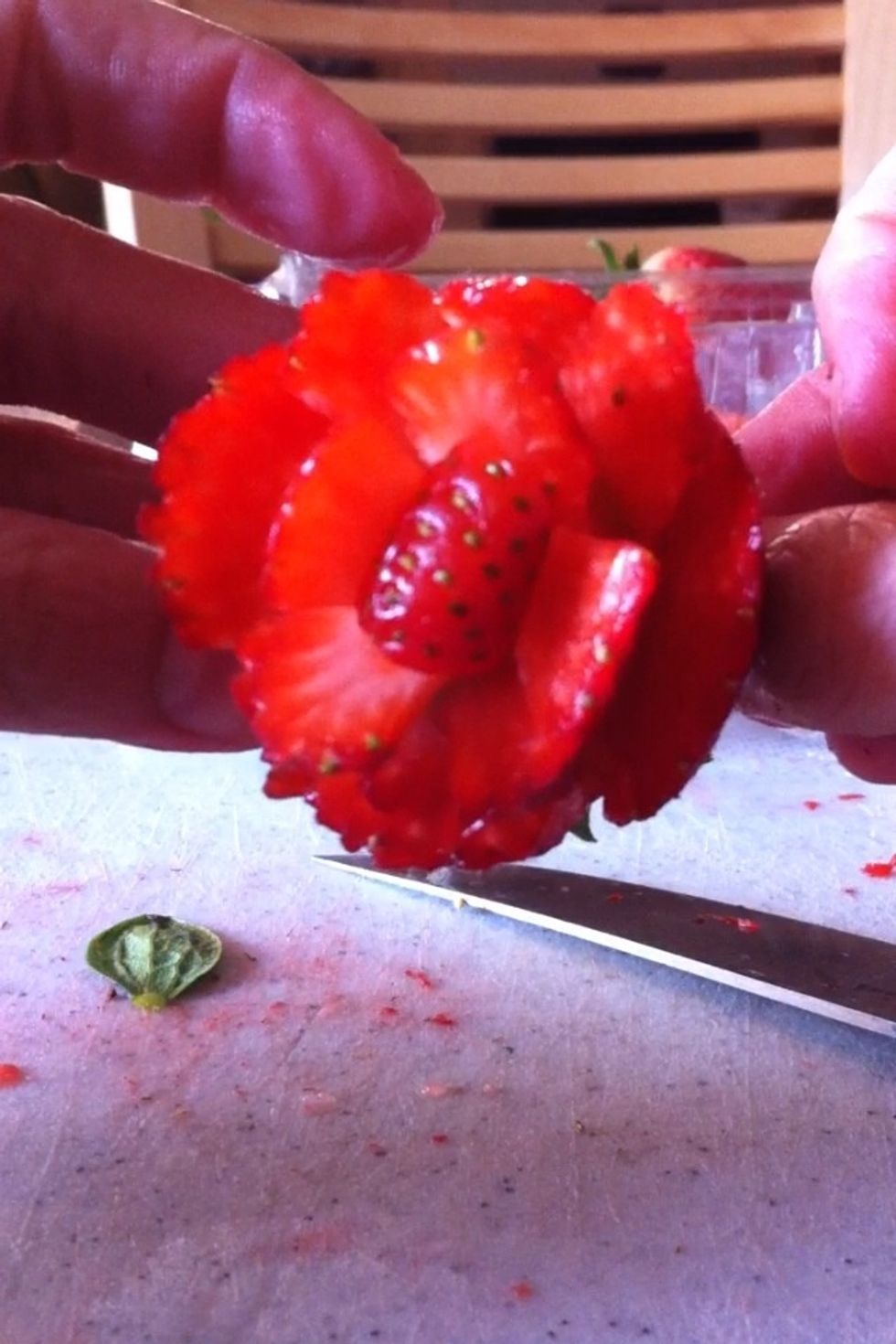 This is a better picture of what it will look like with a smaller strawberry.
I hope you enjoyed this snap guide.
3.0 Bananas
2.0Tbsp Pure Vanilla Extract
1.0tsp Butter or Butter Extract (this would be better)
1/4tsp Almond Extract
1/4tsp Baking Soda
2.0tsp Maple Syrup
1.0 Knife
1.0 Spatula
2.0Tbsp Sprinkles or healthier alternative
3.0 Strawberries (at least 3)
1/4tsp Maple Extract (optional)