Really, really quick and really, really good. You could spend longer making toast.
50
Whaddya wanna do, make pasta now or use cold leftover noodles?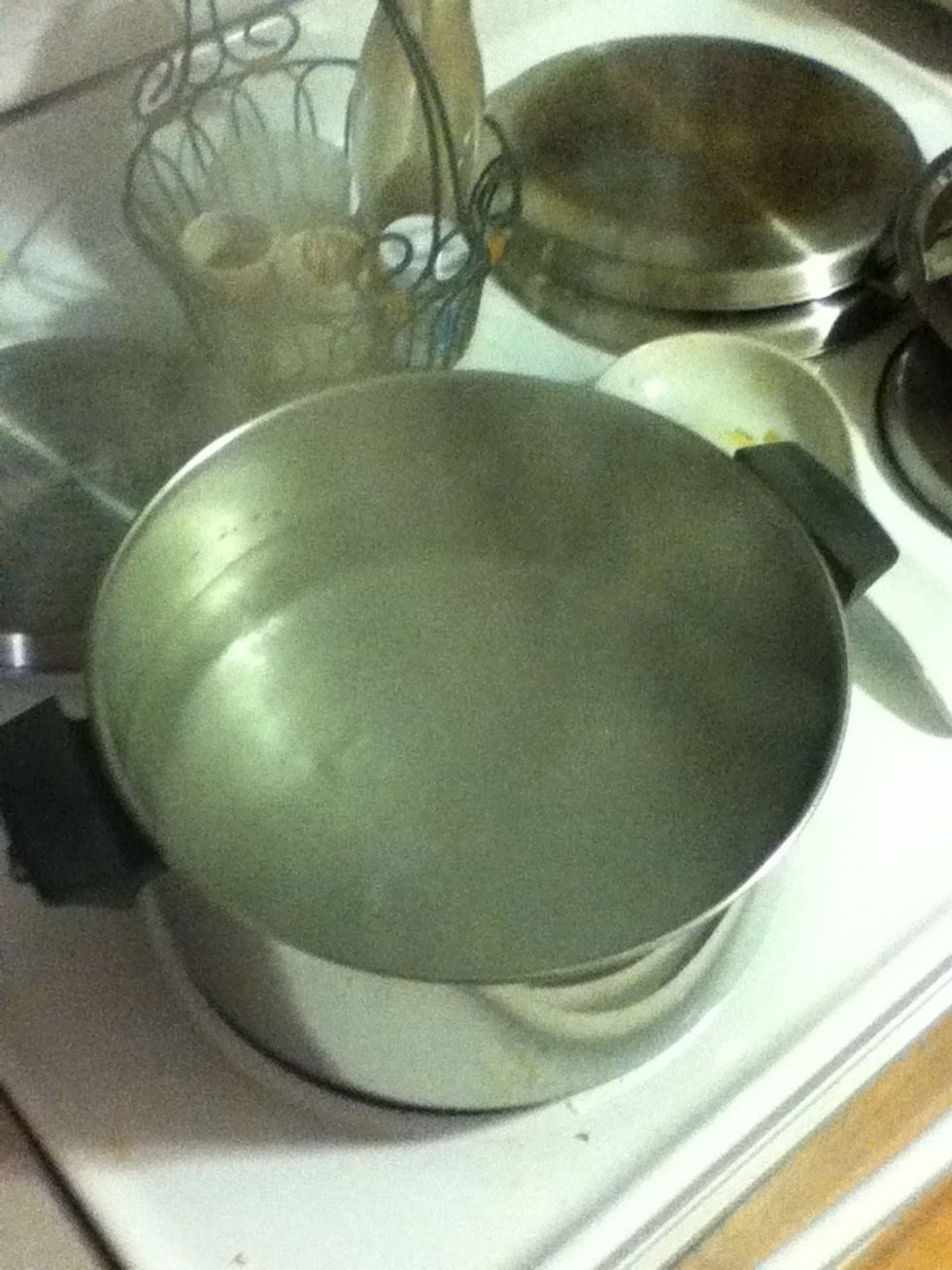 If you're gonna make the pasta right now, then put on some water. Otherwise, put a handful of cold leftover noodles in a ziplock and get ready to microwave 'em.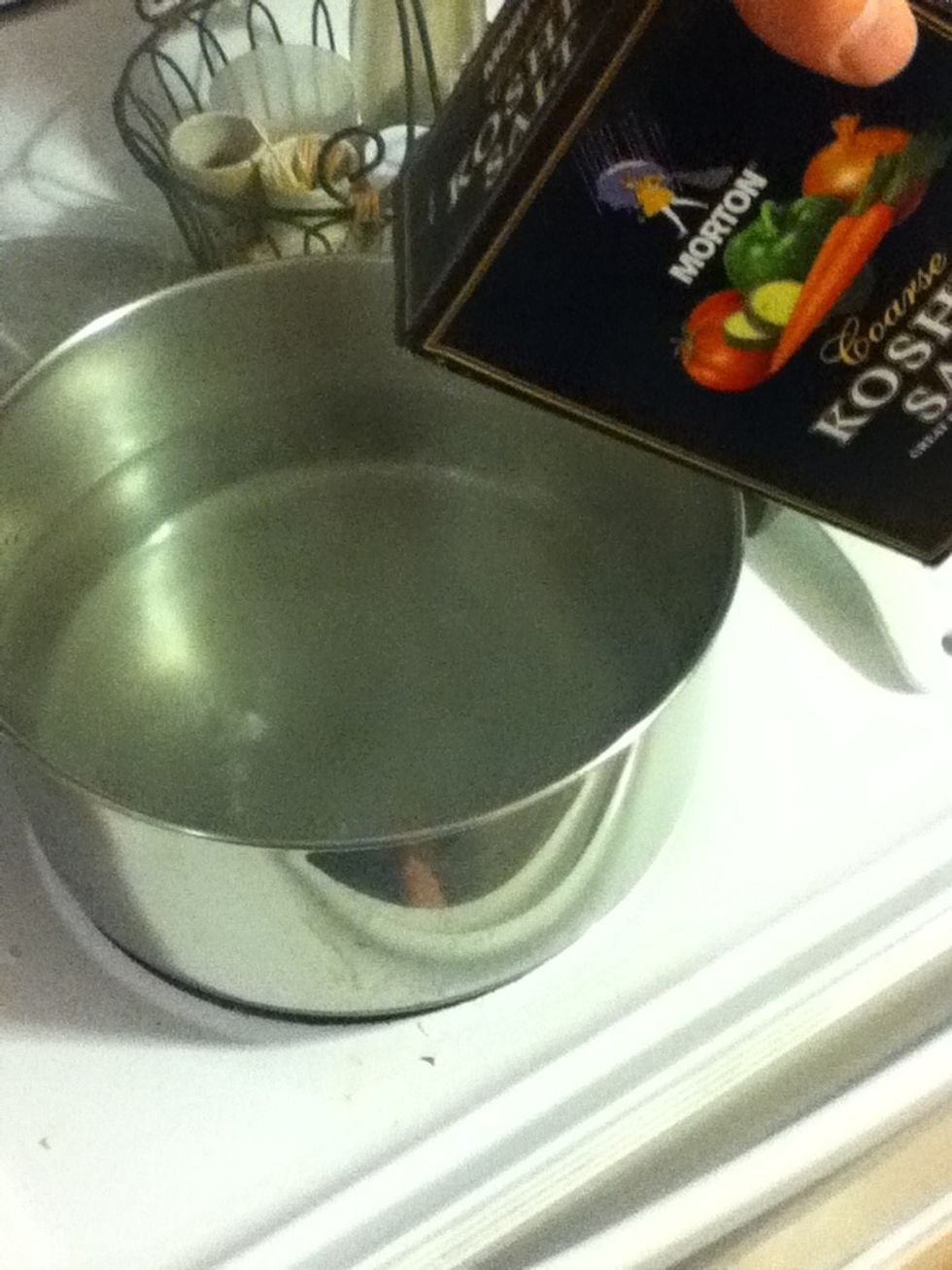 Add lots of salt, more than you think you need. The difference between good pasta and cardboard pasta is just this. Then cook your spaghetti according to the package directions, BUT...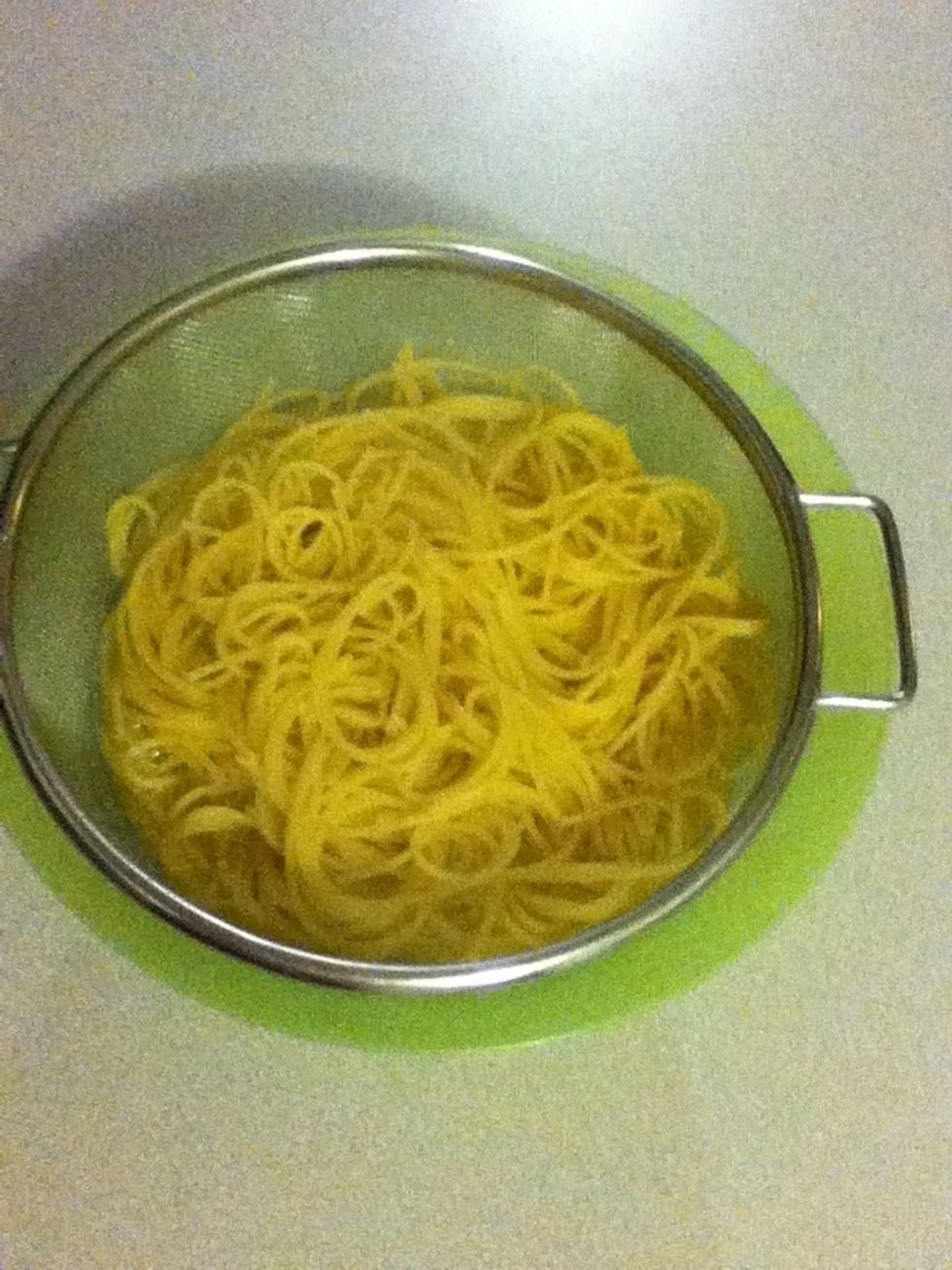 When you drain it, use an arrangement like this here so you can reserve some of that pasta water. You'll use it later, & you can keep it in the fridge for days if you wanna have pasta again this week.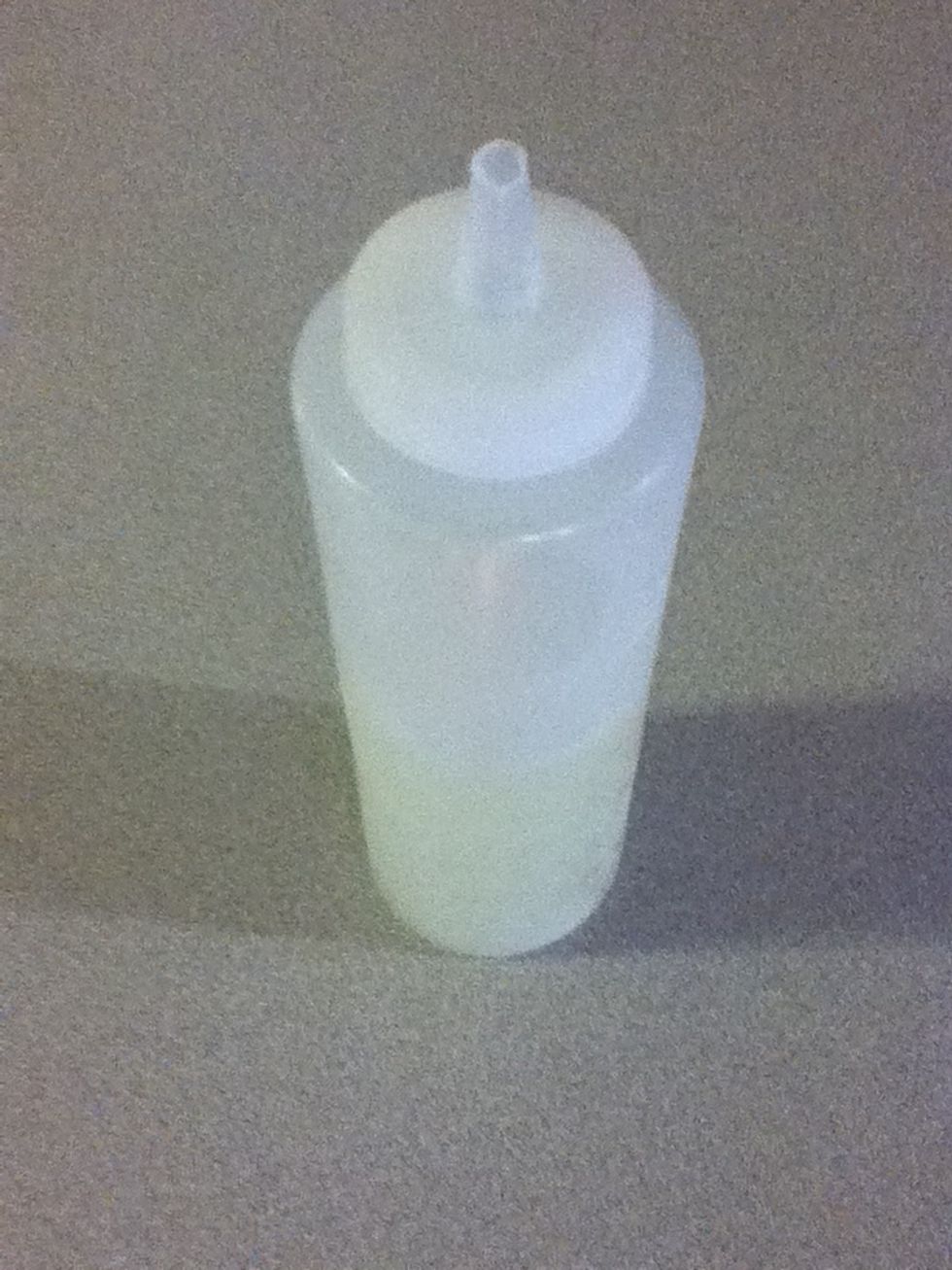 This is how I store it.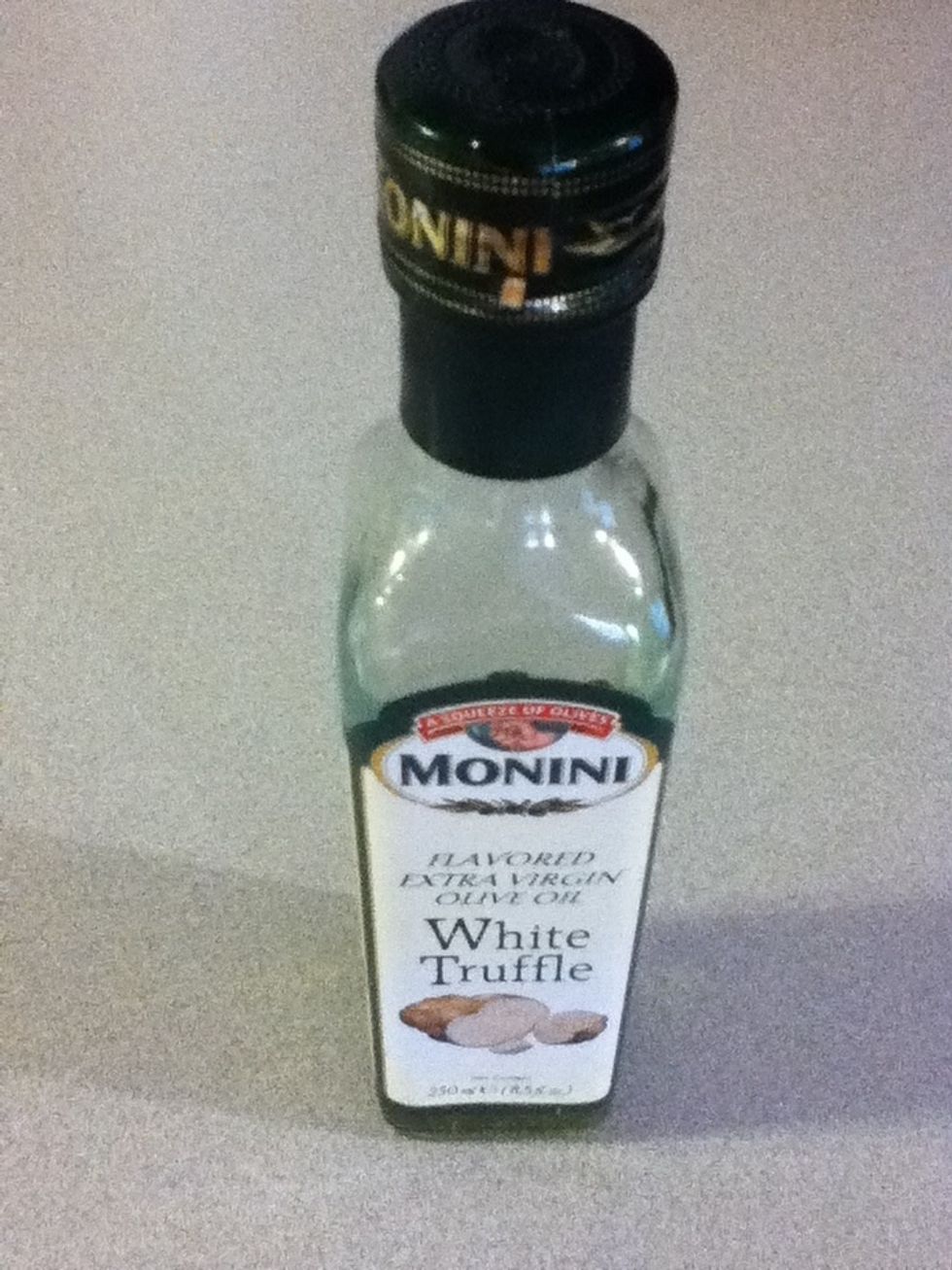 This is what I'm using today. I admit, this was an impulse buy. You can use your favorite flavored olive oil, or any olive oil with a good taste and aroma. Treat yourself to a nice bottle once a year!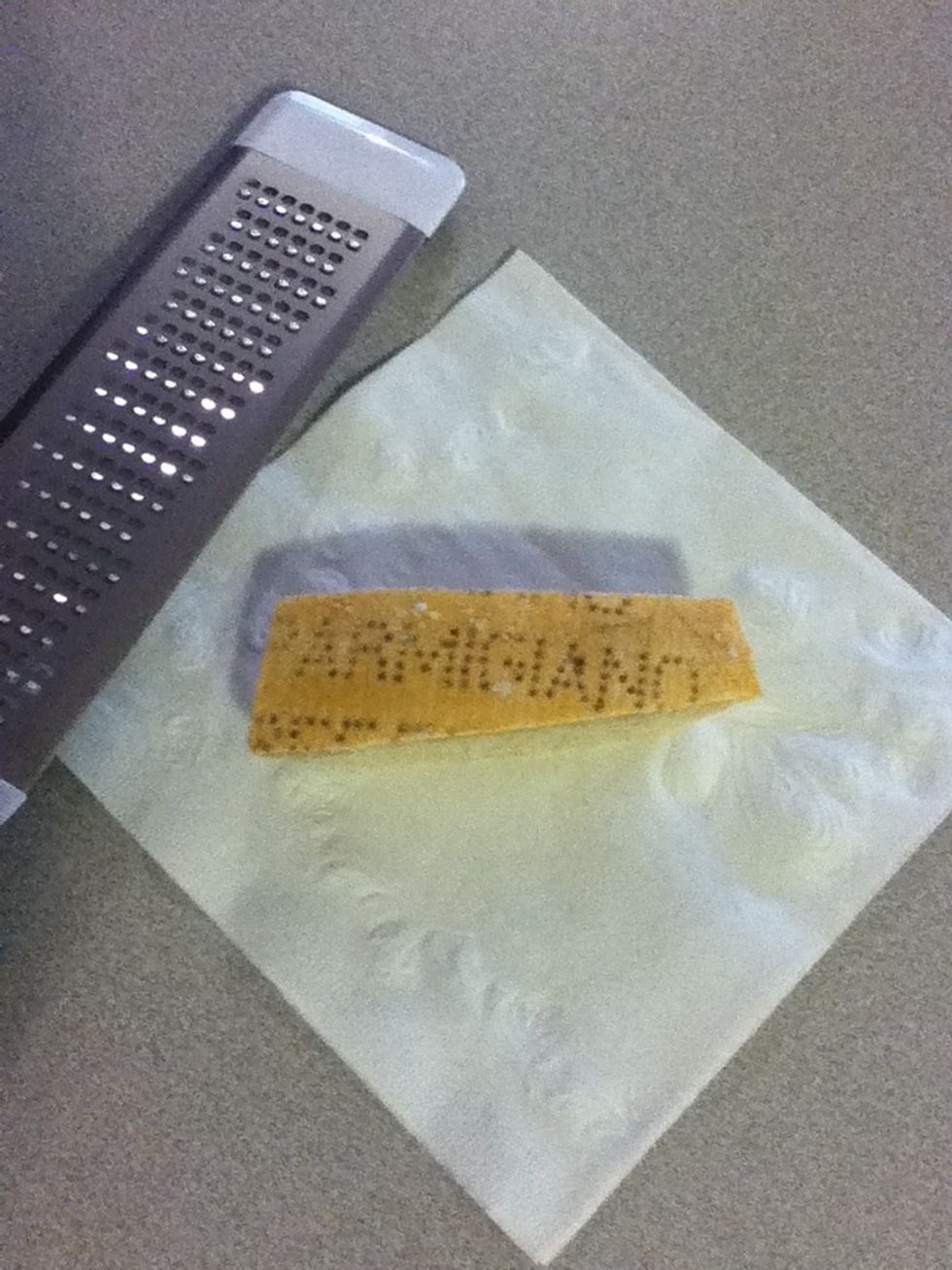 Here's a bit of trivia: by law of the EU, all real Parmesan cheese must have the word 'Parmigiano' stamped all over the rind. Find an Italian grocery & treat yourself. You should grate about 3-4 tbsp.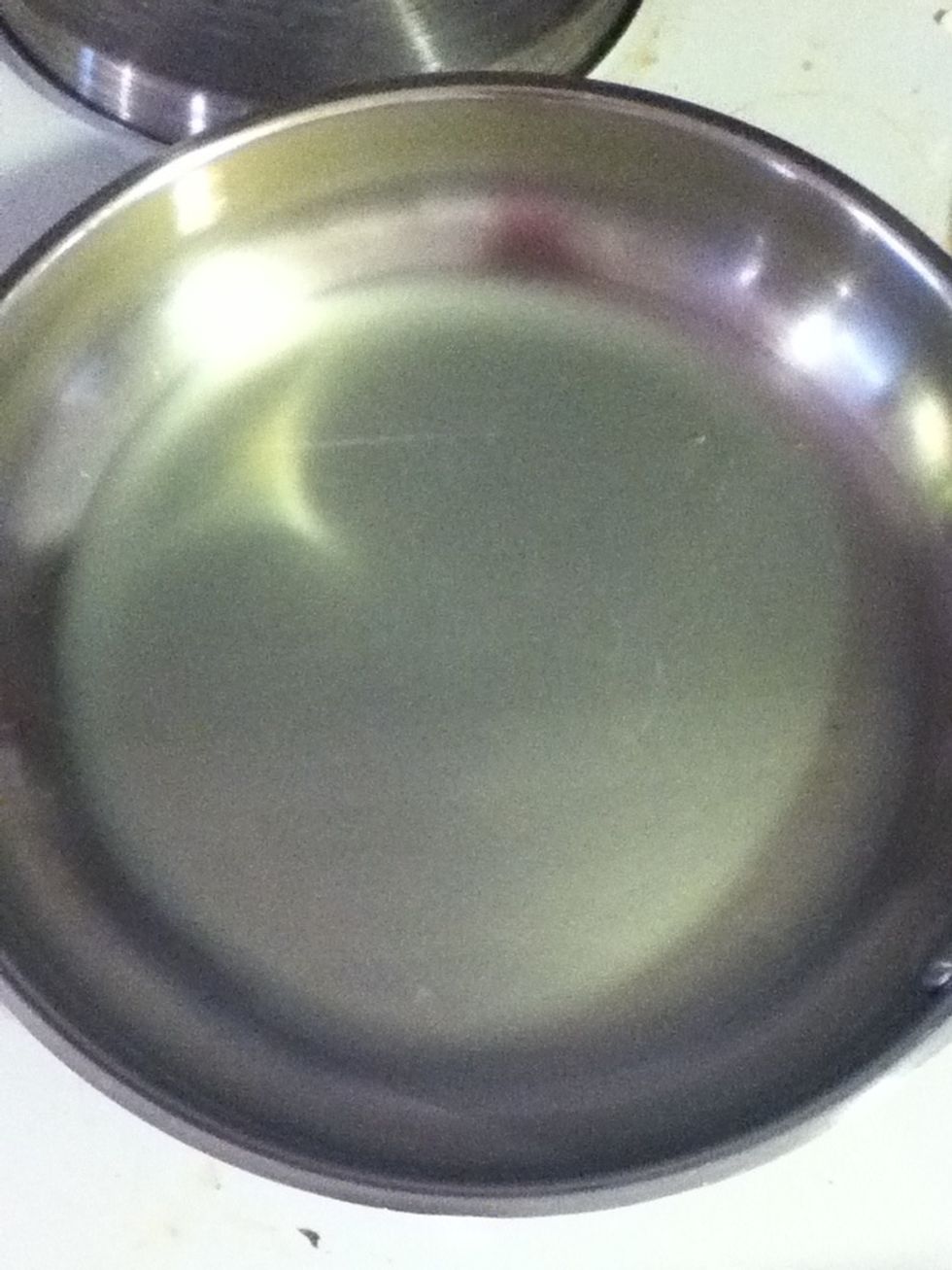 So now you got noodles and you got cheese. Squirt some of that pasta water into your pan and set it on medium high. Maybe a quarter inch of liquid in the bottom?
Add a pat of butter...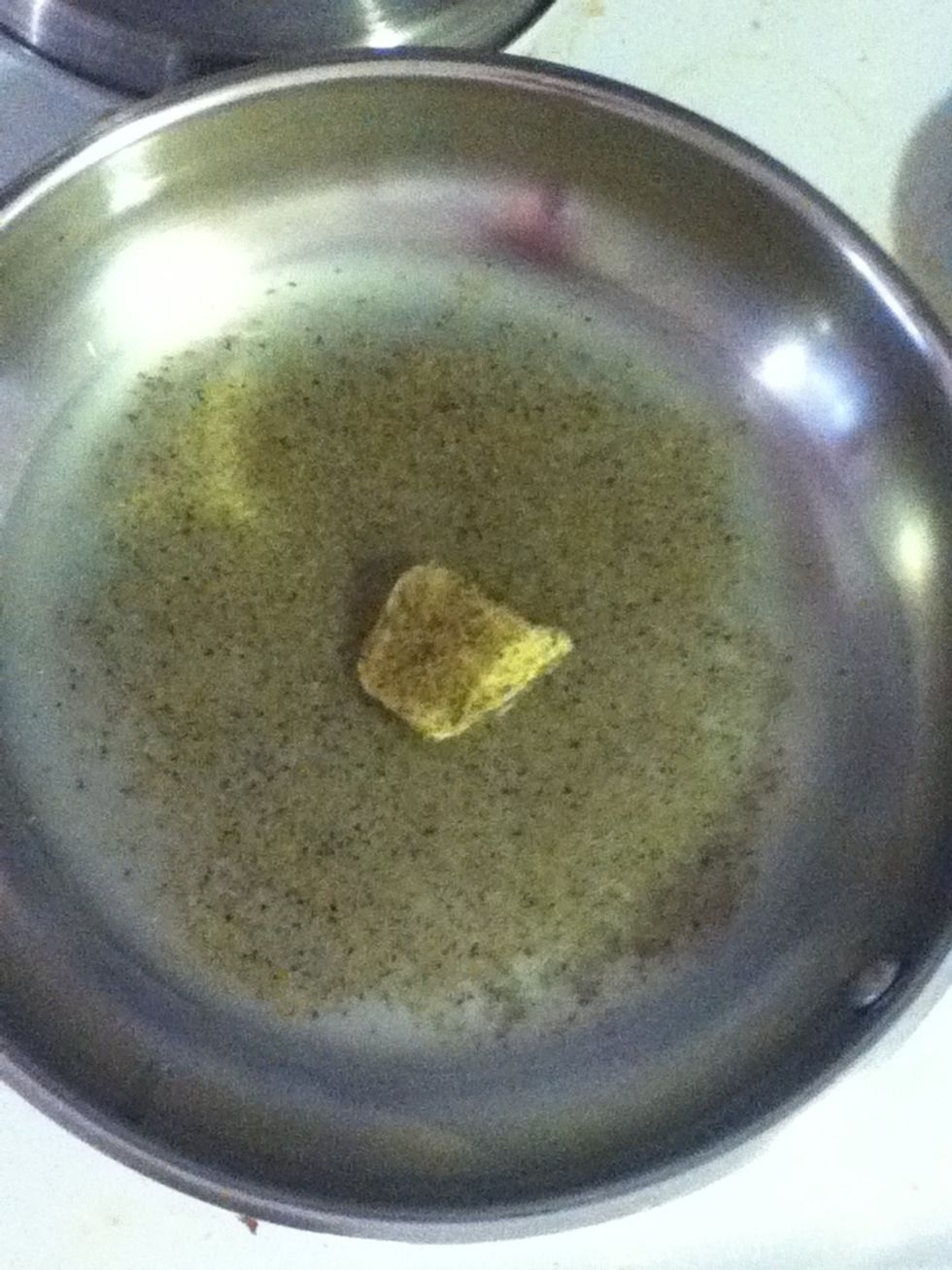 Then lots and lots and lots of fresh ground pepper.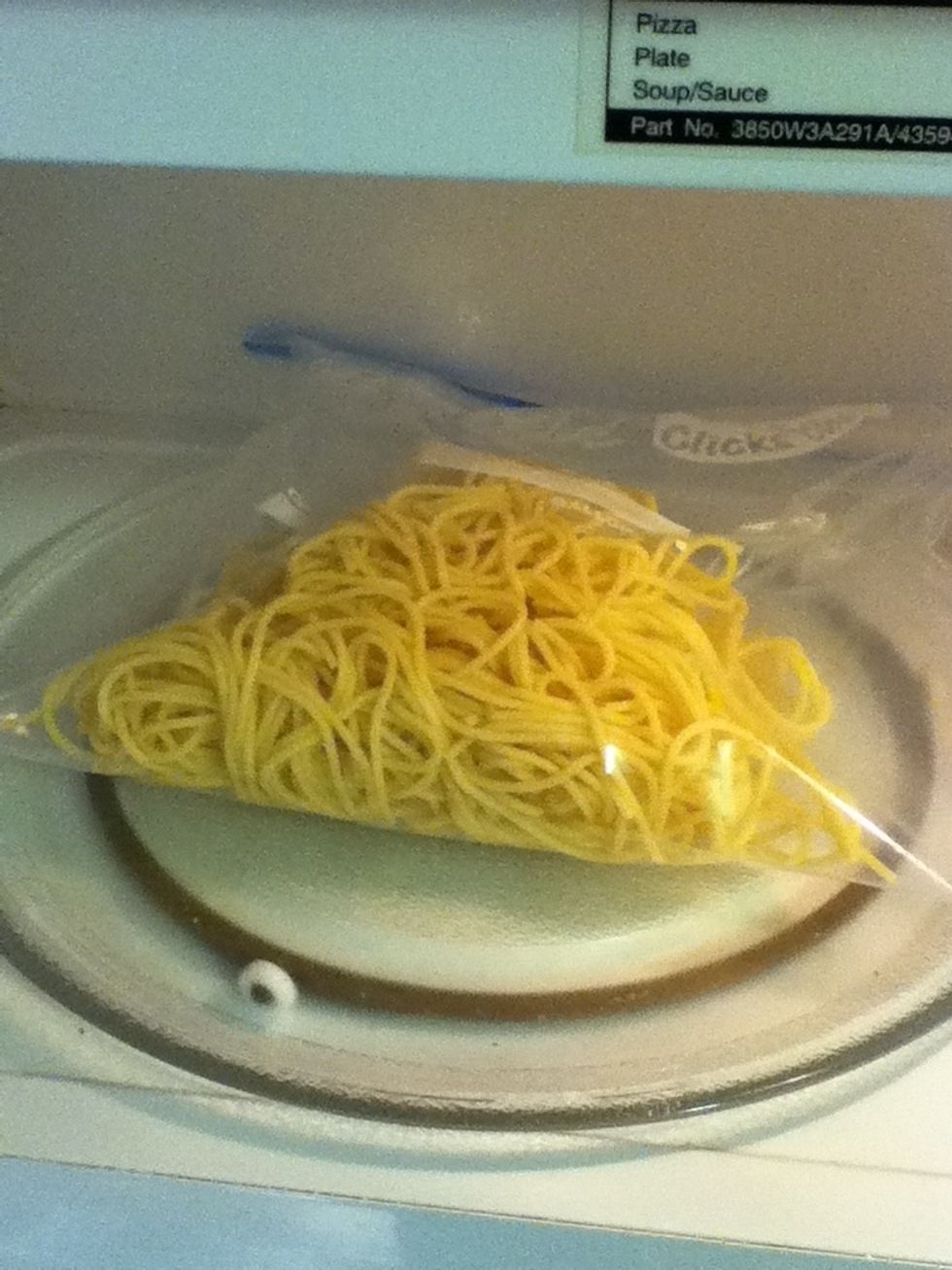 Microwave those leftover noodles for a minute (or if you made fresh ones, have 'em close by).
That 'sauce' will bubble and start to thicken right away...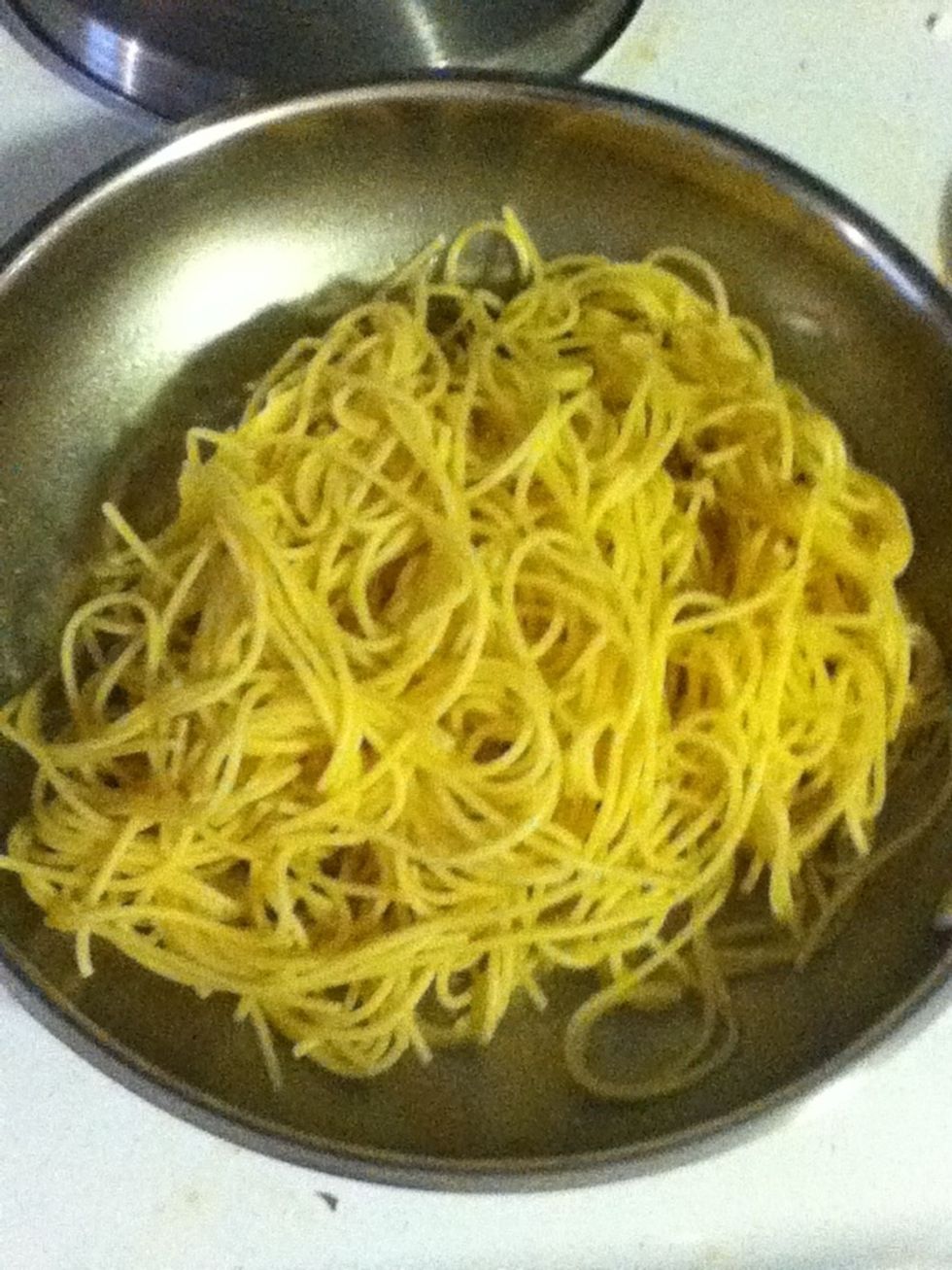 So add the pasta!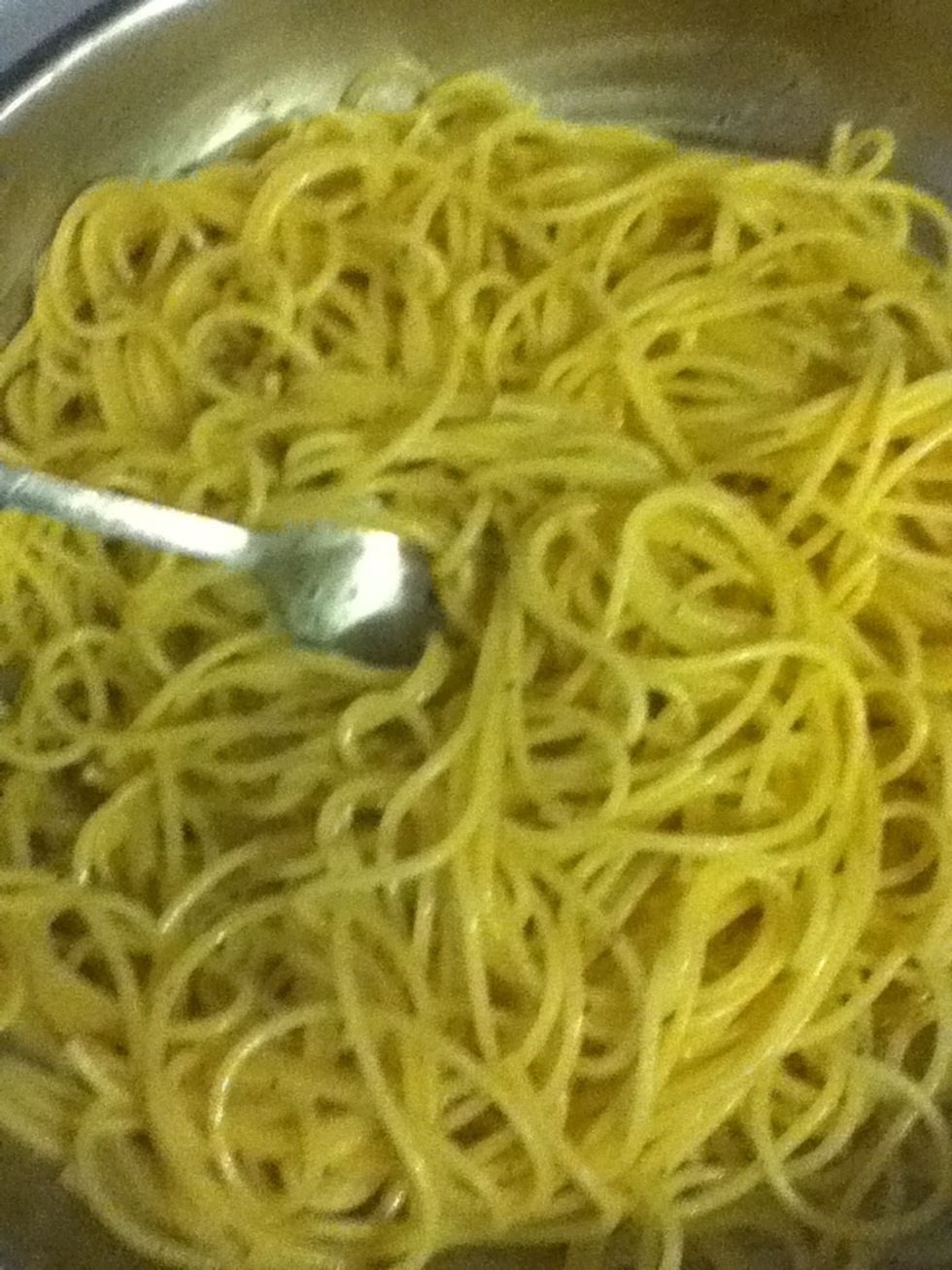 Toss it with a fork to coat it with the 'sauce'. Keep it moving!
When the pan starts to look dry, take it off the heat, drizzle in a SMALL amount of olive oil, and toss to coat again. The butter was your main cooking fat, so the olive oil is just a dressing here.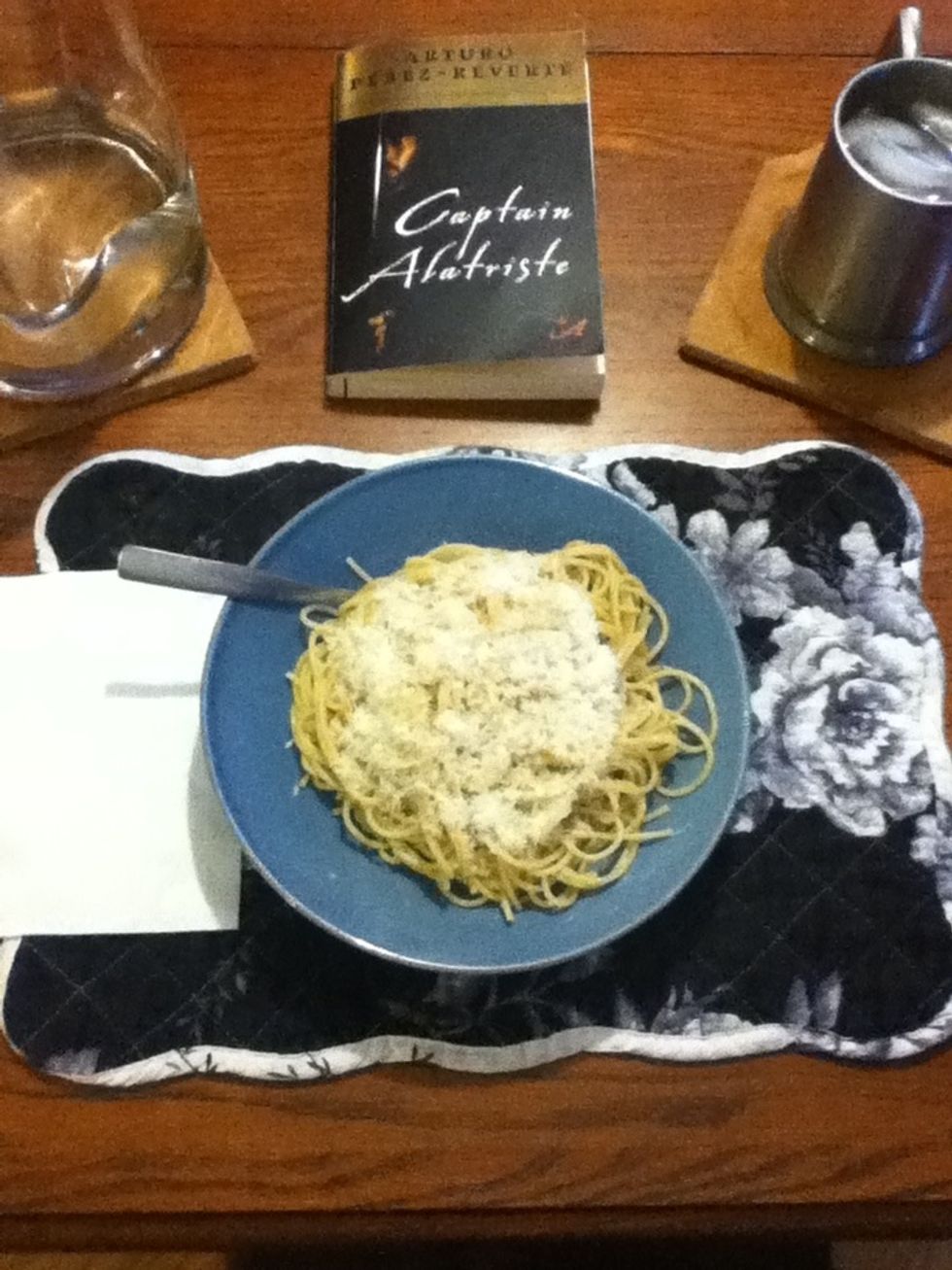 Plate it, cheese it and you're gonna love it. Total elapsed time? About one commercial break.
Spaghetti
Pasta water or regular water
Butter
Black pepper
Good olive oil
Some good Italian cheese, like Parm, Romano, etc.
Wake Forest, North Carolina